'Playing the Palace' a campy, fun rom-com read
What happens when a prince meets an event planner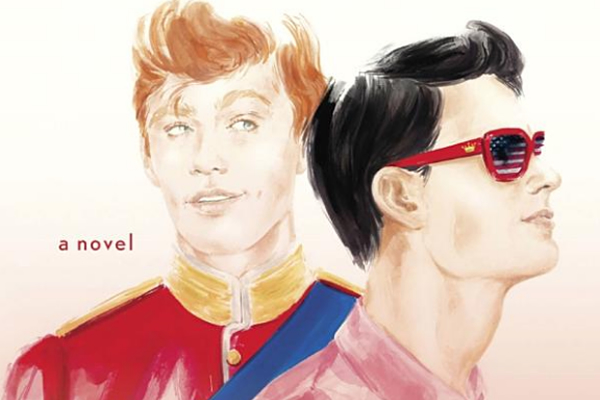 'Playing the Palace'
By Paul Rudnick
c.2021, Berkley
$16/272 pages
If you loathe romance or hate to laugh, then skip this book.
If you're looking for a rom-com that's as fab and campy as Provincetown or Rehoboth Beach on a summer night, "Playing the Palace" by Paul Rudnick is the book for you.
Reading "Playing the Palace" is like sipping a delicious frozen Daiquiri.
Carter Ogden, the neurotic, good-hearted, Jewish, funny, out, gay narrator of this frothy romance, becomes your BFF and drinking buddy at the opening sentence, "It's still weird, waking up alone."
The plot of the book is simple: Carter, 29, is an associate "event architect" (in plain English – event planner) in New York City. He makes ends meet by living with wacky, supportive roommates.
Carter, a native of Piscataway, N.J., and IHOP aficionado, is feeling dejected as he approaches his 30th birthday. His ex, an actor, has left him. He can't help but wonder if he'll ever find love again.
Until, at work, he meets Edgar, the Prince of Wales. Edgar has come over from the United Kingdom to speak at a charity event for a group that works to provide clean water to countries that need it. And, this being a fictional prince in a rom-com, Edgar is openly gay.
As you've been forewarned, we're not dealing with realism here.
Edgar sees Carter and asks him to give him tips on how he can get his speech across more effectively.
From that moment on, the two – the IHOP-loving event planner and the future King of England — are in a fine romance. (Edgar is an orphan. His parents were killed in a plane crash.)
Their quest for the happily-ever-after involves pancakes, projectile vomiting, social media and a Thanksgiving meet-up of Carter's Jewish aunts and Edgar's grandmother, the Queen of England.
By itself, the story of "Playing the Palace" might seem predictable. What makes it sizzle – why you laugh out loud even as you root for the romance to work out – is its narrative voice.
"Playing the Palace" is a funny, sometimes touching monologue in the voice of Carter.
You'd have to have a heart of stone not to love Carter when he says he "addressed my problems to the framed photo of the late beloved Ruth Bader Ginsburg on the wall of my tiny, partitioned bedroom."
Writing a whole novel as a monologue could fizzle out if other writers tried it.
But, Rudnick a gay novelist, playwright, essayist, screenwriter and humorist, is a master of this form.
His plays, produced on and off-Broadway include "Jeffrey," "I Hate Hamlet," "The Most Fabulous Story Ever Told" and "The New Century." He's won an Obie Award, two Outer Critics Circle Awards and the John Gassner Playwriting Award.
Rudnick's novels include "Social Disease" and "I'll Take It." "Gorgeous" and "It's All Your Fault" are among his YA (young adult) novels.
His screenplays include "Addams Family Values," "In & Out," the screen adaptation of "Jeffrey" and "Sister Act." He wrote the screenplay for "Coastal Elites," the comedic satire that debuted on HBO last year.
Something of a polymath, Rudnick is, according to his bio, "rumored to be quite close" to film critic Libby Gelman-Waxner, whose reviews have appeared in Premiere magazine and Entertainment Weekly.
A frequent contributor to The New Yorker, his essays have appeared in Vanity Fair, The New York Times and Vogue.
As you might expect, the volume is chock full of pop culture references and wit. "I took a shower using my new manly body wash," Carter says, "which is exactly the same as the female version, only with simplified graphics and a steel-gray, squared-off bottle, as if it contains motor oil and testosterone."
It's not surprising that Rudnick told Entertainment Weekly that he's working on a musical of the movie "The Devil Wears Prada."
Reading "Playing the Palace" is like seeing a Broadway musical.
"I was looking into eyes that were so radiantly blue I either wanted to faint or yell 'just stop it,'" Carter says when he first sees Edgar.
"Playing the Palace" is a show-stopper.
A bisexual coming-of-age tale with heart
'Things We Couldn't Say' offers pleasant surprises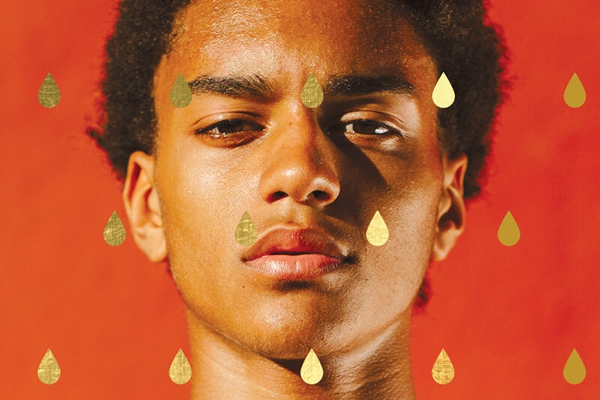 'Things We Couldn't Say'
By Jay Coles
c.2021, Scholastic $18.99/320 pages
You'd like an explanation, please.
Why something is done or not, why permission is denied, you'd like to hear a simple reason. You've been asking "Why?" since you were two years old but now the older you get, the more urgent is the need to know – although, in the new book "Things We Couldn't Say" by Jay Coles, there could be a dozen becauses.
Sometimes, mostly when he didn't need it to happen, Giovanni Zucker's birth mother took over his thoughts.
It wasn't as though she was the only thing he had to think about. Gio was an important part of the basketball team at Ben Davis High School; in fact, when he thought about college, he hoped for a basketball scholarship. He had classes to study for, two best friends he wanted to hang out with, a little brother who was his reason to get up in the morning, and a father who was always pushing for help at the church he ran. As for his romantic life, there wasn't much to report: Gio dated girls and he'd dated guys and he was kinda feeling like he liked guys more.
So no, he didn't want to think about his birth mother. The woman who walked out on the family when Gio was a little kid didn't deserve his consideration at all. There was just no time for the first woman who broke his heart.
It was nice to have distractions from his thoughts. Gio's best friends had his back. He knew pretty much everybody in his Indianapolis neighborhood. And the guy who moved across the street, a fellow b-baller named David, was becoming a good friend.
A very good friend. David was bisexual, too.
But just as their relationship was beginning, the unthinkable happened: Gio's birth mother reached out, emailed him, wanted to meet with him, and he was torn. She said she had "reasons" for abandoning him all those years ago, and her truth was not what he'd imagined.
There are a lot of pleasant surprises inside "Things We Couldn't Say."
From the start, author Jay Coles gives his main character a great support system, and that's a uniquely good thing. Gio enjoys the company of people who want the best for him, and it's refreshing that even the ones who are villains do heroic things.
Everyone in this book, in fact, has heart, and that softens the drama that Coles adds – which leads to another nice surprise: there's no overload of screeching drama here. Overwrought teen conflict is all but absent; even potential angsts that Gio might notice in his urban neighborhood are mentioned but not belabored. This helps keep readers focused on a fine, relatable, and very realistic coming-of-age story line.
This book is aimed at readers ages 12-and-up, but beware that there are a few gently explicit, but responsibly written, pages that might not be appropriate for kids in the lower target range. For older kids and adults, though, "Things We Couldn't Say" offers plenty of reasons to love it.
KTLA Morning: 'Made in California,' new book details iconic food brands
Author George Geary joined KTLA's morning crew live to discuss his new book "Made in California" which details California-born food brands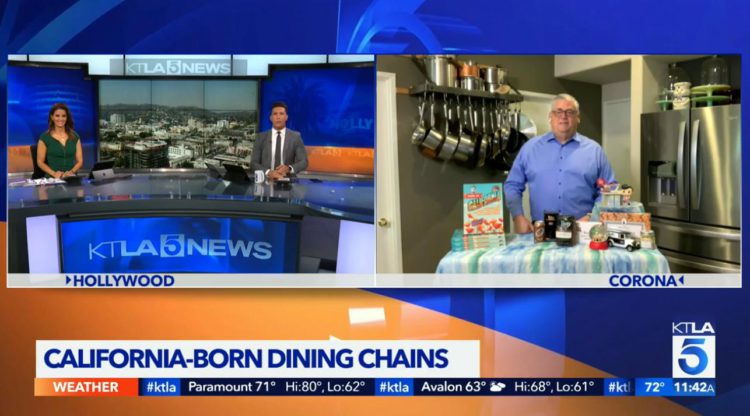 LOS ANGELES – Author George Geary joined KTLA's morning crew live to discuss his new book "Made in California," which details California-born food and drink brands.
Visit George's website for more information.
This segment aired on the KTLA 5 Morning News on Sept. 24, 2021:
Six books not to miss this fall
Memoirs, love stories, and ballroom await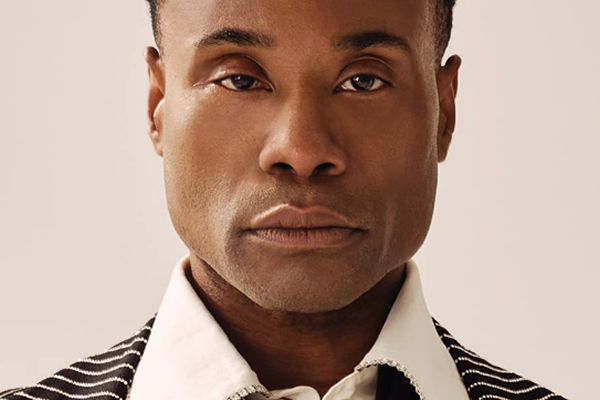 Staying inside and curling up always seems like a great idea but in the fall, it almost feels urgent, doesn't it? The great news is that there are a lot of good reads slated this fall for the LGBTQ reader.
Not your normal coming-of-age tale, "A Tale of Two Omars" by Omar Sharif, Jr. is the story of the author's youth during the Arab Spring in 2010. But that's only the launching point for the rest of the story: Sharif, the grandson of the great actor Omar Sharif, writes of his grandfather and the rest of his scattered family, and visiting them on various continents. He also writes of danger: a job he took that wasn't the kind of work he thought it was, and the threats he received for speaking out about his homosexuality in homophobic Egypt. It's a thrilling book, salted with memoir and you'll love it. (October)
If you're obsessed with the most recent incarnation of "Cinderella," then you'll likewise want to have "Unprotected: A Memoir" by Billy Porter on your shelf. This is a story in the author's own words, about growing up Black and gay, raised by parents who hope to change the latter, and seizing the strength to stay use your talents and stay the course. (October)
Who doesn't want it all? In the memoir "Greedy: Notes from a Bi-Sexual Who Wants Too Much" by Jen Winston, the author humorously examines what it means to be bisexual, why coming out as bi is fraught with landmines; dating, pronouns, sex, and more. Yes, you can have it (almost) all. (October)
Nightlife in Seoul is the backdrop for "Love in the Big City" by Sang Young Park, translated by Anton Hur. It's the story of a young gay man and his best female friend, and the fun they have exploring the clubs and bars in Seoul. As with many friendships, they both change and he is left to look for the love of his life alone. Fun, sassy, and poignant, this was a big best-selling debut novel in Korea. (November)
If something on the light side appeals to you, look for "The Coldest Touch" by Isabel Sterling. It's a novel about a young woman who knows how someone will die, just by touching them. Understandably, she'd love to lose that power, until a young vampire is sent to help her, and they fall in love. Can the two thwart the danger in their town that's coming from another, more sinister, paranormal figure? This is a book for young adults, but grown-up readers who love vampire stories will love biting into it. (December)
And finally, for the reader with creativity and movement in their bones, "And the Category Is…: Inside New York's Vogue, House, and Ballroom Community" by Ricky Tucker is what you'll want this fall. Go into an "underground subculture" for Black and Latinx trans and queer people, where marginalized LGBTQ individuals find acceptance, family, and help. With its roots in Harlem more than a century ago, you might not think you know much about ballroom, but you'll be surprised… (December). Season's readings!