Defense Secretary says COVID19 vax mandatory starting September 15
Pentagon officials are saying that once a vaccine is mandated- refusal could constitute failure to obey an order & may be a punishable offense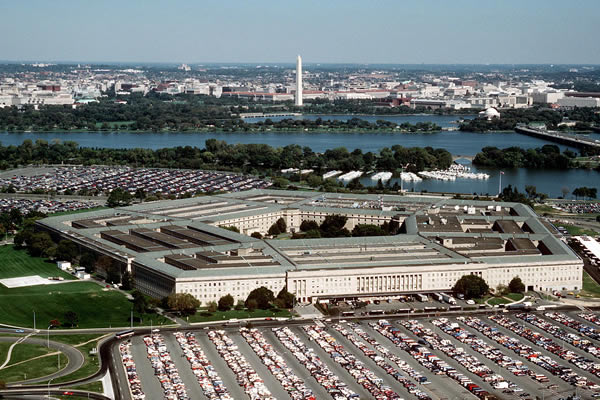 ARLINGTON, Va. – In a memorandum issued Monday, U. S. Defense Secretary Lloyd Austin announced that all U.S. military personnel will be required to be vaccinated with the COVID-19 vaccine beginning Sept. 15, 2021.
"I will seek the president's approval to make the vaccines mandatory no later than mid-September, or immediately upon" licensure by the Food and Drug Administration "whichever comes first," Defense Austin wrote. Austin intimated that if the current surge of the Delta Variant worsens, "I will not hesitate to act sooner or recommend a different course to the President if l feel the need to do so. To defend this Nation, we need a healthy and ready force."
The White House released a statement by President Joe Biden on COVID-19 Vaccines for Service Members Monday;
"I strongly support Secretary Austin's message to the Force today on the Department of Defense's plan to add the COVID-19 vaccine to the list of required vaccinations for our service members not later than mid-September. Secretary Austin and I share an unshakable commitment to making sure our troops have every tool they need to do their jobs as safely as possible.
These vaccines will save lives. Period. They are safe. They are effective. Over 350 million shots have been given in the United States alone. Being vaccinated will enable our service members to stay healthy, to better protect their families, and to ensure that our force is ready to operate anywhere in the world. We cannot let up in the fight against COVID-19, especially with the Delta variant spreading rapidly through unvaccinated populations.
We are still on a wartime footing, and every American who is eligible should take immediate steps to get vaccinated right away. I am proud that our military women and men will continue to help lead the charge in the fight against this pandemic, as they so often do, by setting the example of keeping their fellow Americans safe."
The Associated Press,(AP) reported that the Defense Secretary's decision reflects similar decisions by governments and companies around the world, as nations struggle with the highly contagious delta variant that has sent new U.S. cases, hospitalizations and deaths surging to heights not see since the peaks last winter.
Austin said in his memo says that the military services will have the next few weeks to prepare, determine how many vaccines they need, and how this mandate will be implemented. The additional time, however, also is a nod to the bitter political divisiveness over the vaccine and the knowledge that making it mandatory will likely trigger opposition from vaccine opponents across the state and federal governments, Congress and the American population, the AP went on to note.
The fact that the vaccinations will be mandatory poses likely disciplinary issues within the six branches of the armed forces, as unvaccinated service members are positioning themselves into either receiving a vaccine shot once required or flatly opposed and saying they won't.
Pentagon officials are saying that once a vaccine is mandated, refusal could constitute failure to obey an order, and may be punishable under the Uniform Code of Military Justice.
President Biden delivers remarks on the omicron variant of Covid-19
Omicron Variant Is 'Cause For Concern, Not A Cause For Panic'
WASHINGTON – President Biden delivers remarks on the omicron variant of Covid-19 after meeting with his response team.
FULL TEXT of the President's remarks.
Good morning, folks. I hope you all had a happy Thanksgiving -– able to get together with your family and friends. And it was great to see so many families getting together this Thanksgiving after being apart last year. And we have much to be grateful for as a nation.

When I was elected, I said I would always be honest with you. So today, I want to take a few moments to talk about the new COVID variant first identified last week in Southern Africa. It's called the Omicron.

It is –- and to their credit, the scientific community in South Africa quickly notified the world of the emergence of this new variant. This kind of transparency is to be encouraged and applauded because it increases our ability to respond quickly to any new threats. And that's exactly what we did.

The very day the World Health Organization identified the new variant, I took immediate steps to restrict travel from countries in Southern Africa. But while we have — that travel restrictions can slow the speed of Omicron, it cannot prevent it.

But here's what it does: It gives us time. It gives us time to take more actions, to move quicker, to make sure people understand you have to get your vaccine. You have to get the shot. You have to get the — get the booster if you're -–

Sooner or later, we're going to see cases of this new variant here in the United States. We'll have to face this new threat just as we have faced those that have come before it.

Today, there are three messages about the new variant that I want the American people to hear.

First, this variant is a cause for concern, not a cause for panic. We have the best vaccine in the world, the best medicines, the best scientists. And we're learning more every single day.

And we'll fight this variant with scientific and knowledgeable actions, and speed — not chaos and confusion. And we have more tools today to fight the variant than we've ever had before — from vaccines to boosters, to vaccines for children five years and older, and much more.

A year ago, America was floundering against the first variant of COVID. We beat that variant significantly, and then we got hit by a far more powerful threat: the Delta variant. But we took action, and now we're seeing deaths from Delta come down. We'll fight the –- you know, and –- look, we're going to fight and beat this new variant as well.

We're learning more about this new variant every single day. And as we learn more, we're going to share that information with the American people candidly and promptly.

Second, the best protection –- I know you're tired of hearing me say this — the best protection against this new variant or any of the –- of the variants out there -– the ones we've been dealing with already — is getting fully vaccinated and getting a booster shot. Most Americans are fully vaccinated but not yet boosted.

If you're 18 years or over and got fully vaccinated before June the 1st, go get the booster shot today. They're free, and they're available at 80,000 locations coast to coast. A fully vaccinated boosted person is the most protected against COVID.

Do not wait. Go get your booster if it's time for you to do so.

And if you are not vaccinated, now is the time to get vaccinated and take your children to be vaccinated. Every child age five or older can get safe, effective vaccines now.

While it will be a few weeks before we know everything we need to know about how strongly the existing vaccines protect against the new variant — Dr. Fauci, who is with me today — of our medical team, and — believe that the vaccines will continue to provide a degree of protection against severe disease.

And as an additional protections, please wear your masks when you're indoors in public settings, around other people. It protects you; it protects those around you.

Third, in the event — hopefully unlikely — that updated vaccinations or boosters are needed to respond to this new variant, we will accelerate their development and deployment with every available tool.

I want to reiterate: Dr. Fauci believes that the current vaccines provide at least some protection against the new variant and the boosters strengthen that protection significantly.

We do not yet believe that additional measures will be needed. But so that we are prepared if needed, my team is already working with officials at Pfizer, Moderna, and Johnson & Johnson to develop contingency plans for vaccines or boosters if needed.

And I will also direct the FDA and the CDC to use the fastest process available — without cutting any corners for safety — to get such vaccines approved and on the market if needed.

And we will do that the same way if — any modifications are needed or current treatments need — used to help those with — who get ill with the COVID virus.

Look, I'm — I'm sparing no effort and removing all roadblocks to keep the American people safe. All of this is confusing to a lot of people. But if it's confusing to you, let me close with this simple message: If you are vaccinated but still worried about the new variant, get your booster. If you aren't vaccinated, get that shot. Go get that first shot.

My team at the White House will provide me with daily updates this week. And on Thursday, I'll be putting forward a detailed strategy outlining how we're going to fight COVID this winter — not with shutdowns or lockdowns but with more widespread vaccinations, boosters, testing, and more.

I promised every American that there will be — always be the latest vaccines available and the booster shots available to them and for free and — everywhere available. Every single American, free of charge — and I will keep that commitment.

But we need to do more than vaccinate Americans. To beat the pandemic, we have to vaccinate the world as well. And America is leading that effort. We've shipped — for free — more vaccines to other countries than all other countries in the world combined: over 275 million vaccines to 110 countries.

Now we need the rest of the world to step up as well. Let me be clear: Not a single vaccine shot Americans ever send to the rest of the world will ever come at the expense of any American. I will always make sure that our people are protected first.

But vaccinating the world is just one more tool in how we need to meet our moral obligation as Americans and how to best protect Americans as well.

The Delta variants and now the Omicron variant all emerged elsewhere in the world. So we can't let up until the world is vaccinated. We're protecting Americans by doing that as well.

As we continue this effort, let's remember where we stand. We're in a very different place as we enter the month of December this month compared to where we were last — last Sept- — last Christmas.

Last Christmas, fewer than 1 percent of American adults were vaccinated. This Christmas, the number will be over 71 percent, including more than 86 percent of seniors.

Last Christmas, our children were at risk without a vaccine. This Christmas, we have safe and effective vaccines for children ages five and older, with more than 19 million children and counting now vaccinated.

Last year, a majority of schools were closed. This year, 99 percent of our schools are open. And let me reiterate once more: We also now have booster shots that provide extra protection. They are free and convenient. There is still time to get your first two shots or your booster shot or get your children vaccinated before Christmas. All three are available and can be done before Christmas.

If you and your family are fully vaccinated, you can celebrate the holidays much more safely. And given where we were last year, that's a blessing that none of us should take for granted.

We're throwing everything we can at this virus, tracking it from every angle. And that's what we have to keep doing. That's how we reopened our country. That's how we reopened our businesses. That's how we reopened our schools. That's how, even with a pandemic, we've generated a record job creation, a record economic growth in this country.

We've moved forward in the face of COVID-19. We have moved forward in the face of the Delta variant. And we will move forward now in the face of the Omicron variant as well.

So thank you. May God bless our troops. And I hope you all have — I'll be speaking before then, but — a Merry Christmas, as we approach it.
Jury selection in trial of Out actor Jussie Smollett begins
Smollett is facing six counts of disorderly conduct, a class 4 felony which carries a potential sentence of up to three years in prison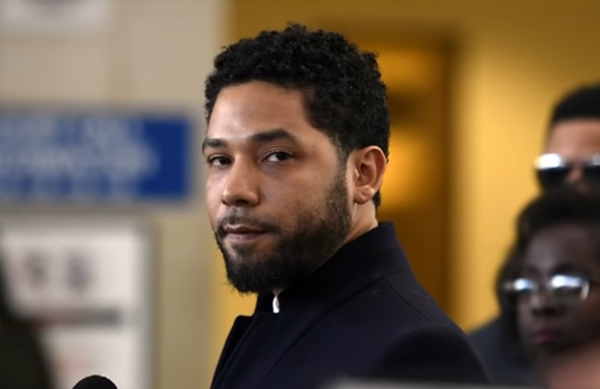 CHICAGO – Selection of jurors to hear the case against actor Jussie Smollett commenced Monday in Cook County circuit court as prosecutors and defence attorneys questioned potential jury members over their exposure to the highly publicized case.
The Chicago Tribune reported that as of about 2:30 p.m.(Central), six people — four men and two women — had been selected for the jury. Judge James Linn then questioned 16 more, and attorneys were huddling in sidebar, discussing which of the most recent group to keep.
Smollett is facing six counts of disorderly conduct, a class 4 felony in Illinois which carries a potential sentence of up to three years in prison. Legal experts have told multiple media outlets that the 39-year-old actor will likely be placed on probation.
The case has stretched out over the past three years. The six counts are related to his alleged staging of a racist and homophobic attack hate crime on himself in 2019.
The former "Empire" star was previously indicted by Cook County prosecutors in February 2019 after law enforcement authorities alleged he had conspired with two black friends to stage the attack because he was dissatisfied with his salary from the Fox series and wanted to generate publicity to boost his career. In March, the charges against him were dropped, with little explanation from prosecutors – though at the time, presiding Judge Michael Toomin suggested that he could be charged again.
The second indictment comes from special prosecutor Dan Webb, who was appointed to the case by Toomin after the initial charges were dropped. In a statement, Webb said that Smollett was charged with six felony counts of disorderly conduct, connected to four separate false reports that he gave to police in which he claimed to be a victim of a hate crime "knowing that he was not the victim of a crime."
The openly gay, black actor was originally charged with disorderly conduct after evidence emerged he had paid two acquaintances $3500 to help him stage an attack he reported to police on January 29, 2019. Smollett claimed he had been walking home when he was approached by two masked men making racist and homophobic insults, who beat him and looped a noose around his neck before fleeing. He also claimed that at least one of his attackers was white, and that they had told him he was in "MAGA country."
Smollett arrived at the Leighton Criminal Courthouse around 9 a.m. Monday, walking past a phalanx of news cameras with his mother, Janet, sister Jurnee and brothers Jocqui and Jake, the Chicago Sun-Times reported.
The paper also reported that Judge Linn limited the presence of media in the courtroom during the jury selection process, which the judge said should wind up later today. Linn also said jurors would stay as late as 7 p.m. during the trial, which he added should end this week or early next.
Linn also said he expected he would be able to seat a jury from the pool of 50 prospective jurors despite the international publicity surrounding a case that has been the subject of countless news stories and late-night comedy punchlines.
Michigan teacher walks off job & resigns after told to remove Pride flag
"To me, the flag represents love and inclusion for everybody, not just whoever is of the LGBTQIA+ community"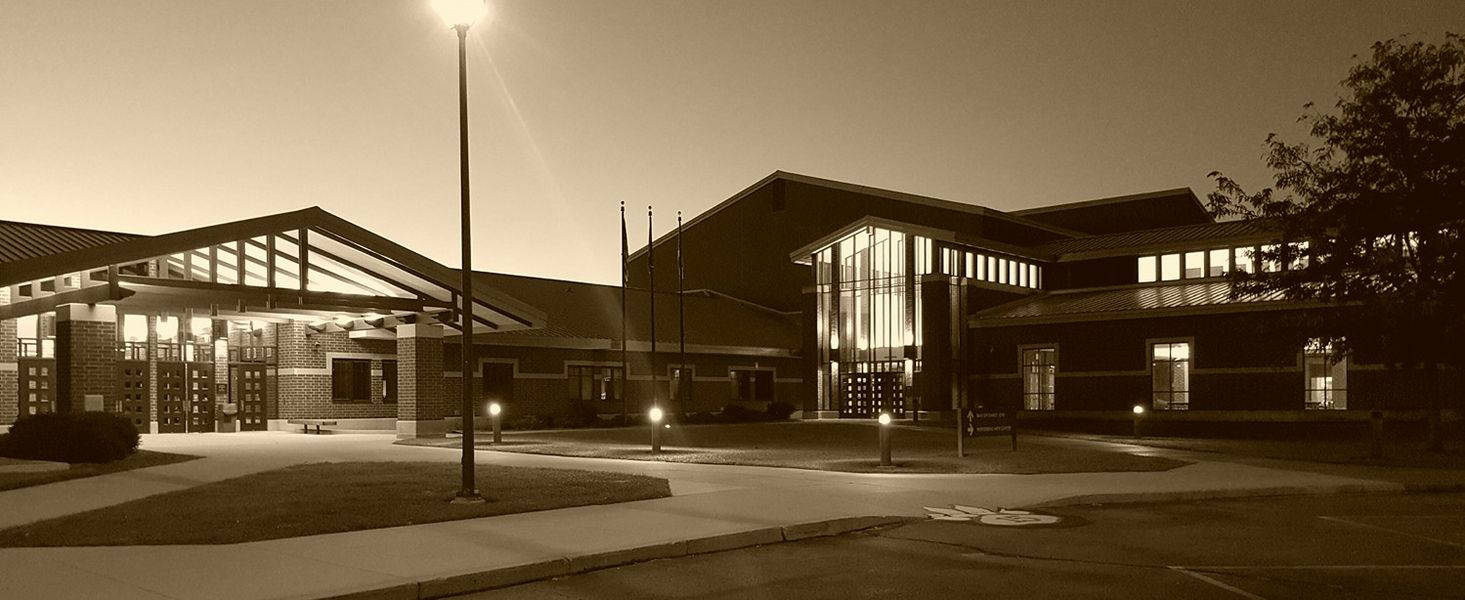 THREE RIVERS, Mi. – A middle school health teacher walked off the job Nov. 22, then resigned after the school district's administration ordered LGBTQ+ Pride flags removed from classrooms.
Russell Ball, who identifies as a member of the LGBTQ+ community, told local media outlets that "The rumors kind of floating around is that one or two parents that complained about the flags being in the classroom."
"To me, the flag represents love and inclusion for everybody, not just whoever is of the LGBTQIA+ community," Ball said during an interview last week with NBC News affiliate WOOD TV 8 on Grand Rapids. "I felt very disheartened and saddened. The students losing that representation throughout the classrooms really hurt, losing my own representation in the classroom really hurt. It was just something I was not prepared to do."
He told NBC 8 that, combined with burnout, caused him to resign from his position as a health teacher.
"It all comes down to having some open communication and building understanding that we're not out to vilify anybody, but we are here and we do exist," he said.
In a statement posted on its website, the school district's Interim Superintendent Nikki Nash said officials were notified by what he referred to as an "an external party," Nov. 18. According to Nash, the person questioned information shared within the school day, which also included an inquiry of the Gay Straight Alliance after-school club and pride flags within Three Rivers Middle School classrooms.
"We continue to work with the district's legal firm and board of education to ensure we are providing a safe learning environment for all students," the statement continued. "There is a board meeting on December 6th."
Attorneys representing the district did not reply Tuesday to multiple requests for comment.
Comments on the school district's Facebook page reflected anger over its decision, with one person writing; "It is disappointing Three Rivers Community Schools has decided to kick protections and support for LGBTQ+ students to the curb for some undisclosed reason. The district claims protection for all students but somehow figured LGBTQ+ students don't fit in that category for all students and are now willing to show the students and their support network of teachers to the door."
Michigan Teacher Resigns over Pride Flag