City of West Hollywood's 2021 Rainbow Key Award honorees
The City presented more than 155 awards since 1993 to people & organizations that have made outstanding contributions to the LGBTQ community.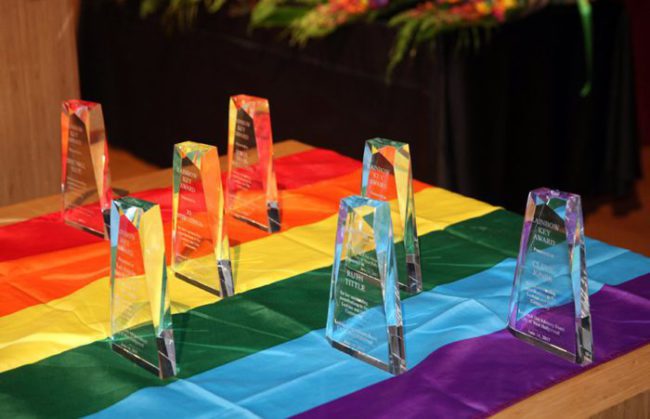 WEST HOLLYWOOD – This year's Rainbow Key Award Nominees represent a broad spectrum of backgrounds from filmmaking to journalism and music. Since 1993, the City of West Hollywood has presented more than 155 awards to people and organizations that have made outstanding contributions to the LGBTQ community. Previous honorees have included activists, artists, civic leaders, educators, community organizations, and many others.
Dante Alencastre, local documentary filmmaker and LGBT community activist
Dante Alencastre is an award-winning documentary filmmaker and LGBTQ community activist, based in Los Angeles, California. An advocate for equal rights globally and for creating social change through media awareness of Latino and Trans People around the world, he is known for over a decade of work supporting and documenting the Transgender community in Los Angeles and Lima, Peru.
He has made several films spotlighting Trans experience and activism around the world, starting with"En El Fuego" (2007), a short exploring transphobia in Lima, and a follow-up, "El Fuego Dentro" (2011). In 2014, he released "Transvisible: Bamby Salcedo's Story," a documentary about the Trans Latina Los Angeles woman who founded the [email protected] Coalition, and who is now a renowned international leader and Trans community advocate. In 2016, he was a producer on "Nelly Queen: The Life and Times of Jose Sarria", a feature documentary examining the social, cultural and political legacy of Jose Sarria, the world's first openly gay man to run for public office and the founder of the Imperial Court System. He next directed "Raising Zoey," documenting a California teen's battle against school officials for the freedom to be her authentic self at school.
Dante's latest documentary, "AIDS Diva: The Legend of Connie Norman," about the influential ACT UP leader who self described as an "ex-drag queen, ex-hooker, ex-IV drug user, ex-high risk youth and current post-operative transsexual woman who is HIV positive" and simply "a human being seeking my humanity," premiering in August at LA's iconic Outfest LGBTQ film festival. It is his second film to be screened at Outfest.
In addition to his film work, Dante has worked on the boards of Los Angeles Arts organizations, as well as political and community groups, which are focused on the overlapping Transgender, Latino/a, and gender-non-conforming tribes within the community. In 2018, he was appointed Executive Director of the California LGBT Arts Alliance.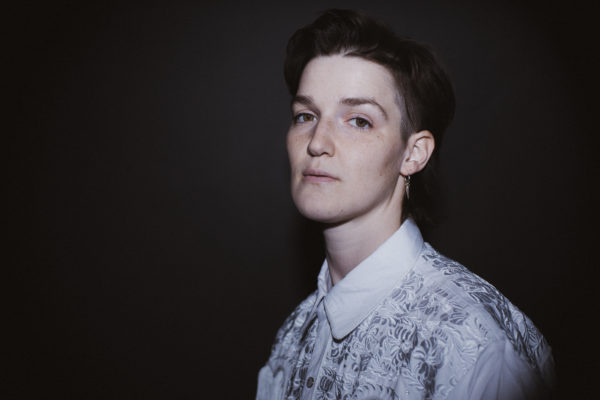 Grace Baldridge, local musician and composer
Grace Baldridge identifies as genderqueer and non-binary using their middle name of Semler for music writing and performing, chosen both because of the name's links to their maternal family history and because they prefer their music to be experienced from a gender-neutral viewpoint.
In February 2021 Semler released an EP, Preacher's Kid, about being a queer Christian, which they recorded at home and promoted themselves.
Baldridge has been a regular guest host of The Young Turks, and co-hosted the former TYT Network show Pop Trigger. They created the TYT-associated YouTube series Murder with Friends, which was nominated for Best Non-Fiction Series in the 7th Streamy Awards in 2017.
In 2020, Baldridge hosted a documentary series entitled 'State of Grace' on being LGBTQ and Christian, produced by Refinery29. The first episode, "The Life Threatening Dangers Of Gay Conversion Therapy", was nominated at the 31st GLAAD Media Awards for the Outstanding Digital Journalism – Multimedia award.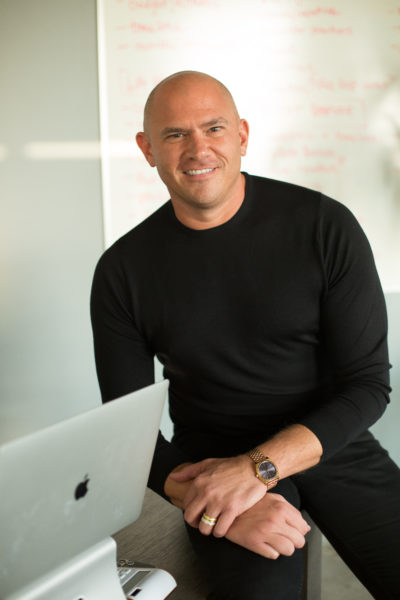 Jeff Consoletti, principal of JJLA and producer LA Pride
As a creative director and executive producer, Jeff Consoletti's career has spanned nearly two decades leading trend-setting special events, brand activations, concerts and festivals. Jeff is the Founder and CEO of JJLA. Headquartered in Los Angeles, JJLA is a full-service live and digital event production, management, experiential and entertainment firm creating ground up special events that grow audiences, elevate experiences, energize fans and connect communities.
For over ten years, he was widely recognized as the executive producer of the LA PRIDE Festival, transforming the event into the largest LGBT ticketed festival in the nation. In 2019, he produced Pride Island at NYC's WorldPride, headlined by Madonna. During the pandemic, he launched his award-winning digital series, OUTLOUD: Raising Voices, profiling queer artists, for Facebook, and in the summer of 2021 delivered OUTLOUD as a the first post-pandemic live-concert at the iconic Coliseum to over 1500 fans per day and over 5M viewers on Twitch.
He is listed among Billboard's PRIDE List, BizBash's Most Influential Producers, Business Equality Magazine's 40 Under 40, Special Event's Top 50, and an INC5000 Fastest Growing Company.
Originally from Boston, he graduated with honors from The George Washington University before relocating to Los Angeles where he resides with his husband, Rob.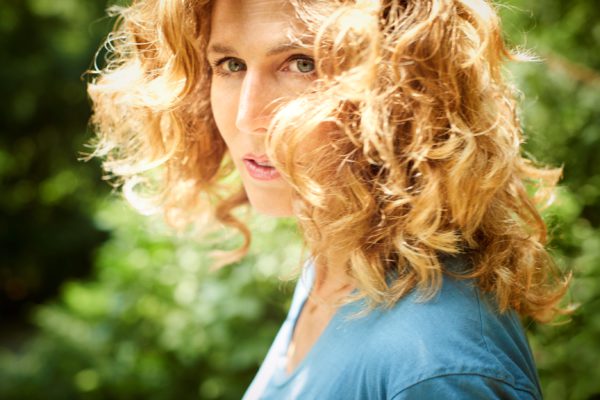 Sophie B. Hawkins, Grammy-nominated singer-songwriter, multi-instrumentalist, writer, actor, and painter
Sophie B. Hawkins is an acclaimed music artist who burst onto the international scene with her 1992 platinum-selling debut album, "Tongues and Tails," which included the Top Five hit single "Damn, I Wish I Was Your Lover" and earned her a Grammy nomination for Best New Artist – the first of multiple honors that have come her way in the three decades since.
Sophie is not just a singer: she writes her own songs, is a multi-instrumentalist, and has been fully involved in every aspect of the production of her records herself – as an accomplished visual artist, she has even produced artwork and photography for each of her own albums. Born and raised in New York City, she attended Manhattan School of Music before leaving to pursue a career as a percussionist. She cut her musical teeth singing from her drum set in various bands.
Throughout her rich musical career, Sophie has not only proven herself an enduring artist with a fierce commitment to artistic integrity, she has also committed herself to being an advocate and philanthropist. She performed a benefit concert for the Waterkeeper Alliance, an organization of on-the-water advocates who patrol and protect rivers, streams and coastlines around the world. In addition to her work with Waterkeeper, she has supported GLAAD, The Ms. Foundation for Women, The Trevor Project, and Raise a Child Foundation.
Even with all these achievements under her belt, Sophie says the crowning achievement of her life, and the accomplishment of which she is most proud, is being the mother of her two children.
NiK Kacy, a gender-non-binary trans-masculine fashion designer
NiK Kacy is the Creator and Executive Producer of Equality Fashion Week, the 1st LGBTQ+focused Fashion Week in LA, as well as the Founder and President of NiK Kacy Footwear, a LGBT-certified business, and the first gender-equal /
gender-free footwear and accessories for genders and identities in all spectrums.
As a gender nonconforming, transmasculine individual who identifies as nonbinary, Kacy's designs are inspired by both their personal identity, style, cultural background, fashion, and activism. Their mission is to utilize fashion as activism in a way that inspires change so that gender is no longer a force that limits or restricts, and EQUALITY becomes the vernacular that ALL individuals speak.
Kacy's journey began shortly after traveling throughout Europe in search of masculine-styled shoes made to fit smaller, petite feet. For most of their life, Kacy was unable to find a proper pair of shoes that were both comfortable and fitting of their identity. Tired of being under-represented, Kacy set out to discuss with manufacturers why shoes have traditionally been divided between men and women only. After being told repeatedly by the footwear industry that the market for this niche was too small and therefore non-lucrative, Kacy decided to design their own collection of gender-free shoes in a range of gender-equal sizes.
Since their successful Kickstarter campaign in March 2015, NiK Kacy has been featured in numerous publications.
In their spare time, NiK Kacy is dedicated to the local and global LGBTQ+ community in raising awareness, visibility, education and supporting the community at large. Kacy is part of the National LGBT Chamber of Commerce's Trans-Inclusion Task Force, is on the Board of Directors at TransCanWork and The Queer 26, and is also on the Advisory Board of GendrFwd, a new non-profit focused on increasing the visibility of non-binary and gender non-conforming community.
One of Kacy's many passions include supporting local LGBTQ+ focused nonprofit organizations like the LA LGBT Center, the TransLatina Coalition, and Trans Chorus of LA.
Currently, NiK Kacy is committed to raising funds and increasing visibility for the Equality Fashion Week brand and hopes to bring EFW across the nation to cities where representation for LGBTQ+ communities are most needed.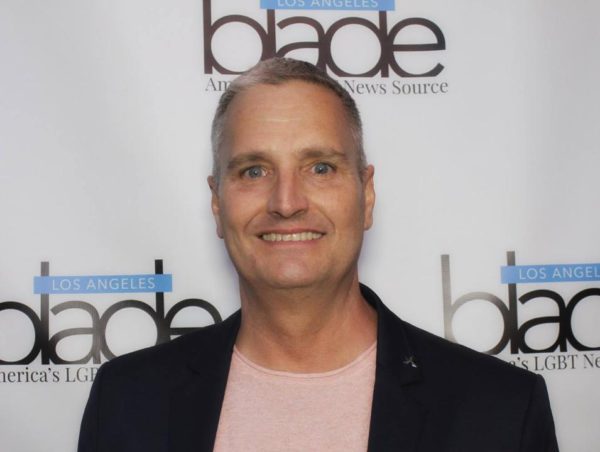 Troy Masters, publisher, the Los Angeles Blade,
In 1988, at the height of the AIDS crisis Troy Masters was working in New York City, selling ads and managing accounts for what was then the world's largest circulation magazine, PC Magazine. Masters was tracking in the right place for corporate success but for an openly gay man it was not the right time and, as it turns out, not the right place.
Masters, like many other gay men at the time, ditched his high-paying job to use his talents for his community and took a job selling ads for a new gay and lesbian magazine called OutWeek. In his words; "[…]it was a life-changing move because it put me at the center of a vast network of like-minded people who were deeply involved in every aspect of the AIDS crisis and a rapidly escalating fight for LGBTQ+ civil rights." From that beginning he went on to be the founder of not just one, but ultimately five LGBTQ+ publications on the East and West Coast. Among them was a magazine, QW, which he co-founded with current Los Angeles Magazine Editor-In-Chief Maer Roshan. The glossy magazine paused publication after the AIDS death of Masters' then partner, William Chafin. One year later, Masters founded LGNY, a lesbian and gay newspaper that, in 1994, also launched arguably the first LGBTQ+ newspaper website, even before nytimes.com was launched. That newspaper changed its name to Gay City News in 2002 and is now NYCs only LGBTQ newspaper.
In late 2015, Masters relocated to Los Angeles with the goal of establishing a strong LGBTQ newspaper for the Los Angeles region (none existed), ultimately resulting in the founding of the Los Angeles Blade where he is Publisher. Partnering with the venerable Washington Blade, one of the nation's pioneering LGBTQ newspapers. Los Angeles Blade quickly built a powerful network of allies in the LA area and nationally that includes LGBTQIA community notables, activists, non-profit, political and business leaders, and philanthropists like Ariadne Getty and her philanthropic foundation, AGF. Masters continues to ensure that the LGBTQ+ community has its own news source and voice in Southern California.
Masters, who was recently honored by the City of West Hollywood for hosting Pride Walk in WeHo, lives in LA's Beverly Grove neighborhood with his partner of 20 years Arturo Jimenez and their beloved Schnauzer Cody.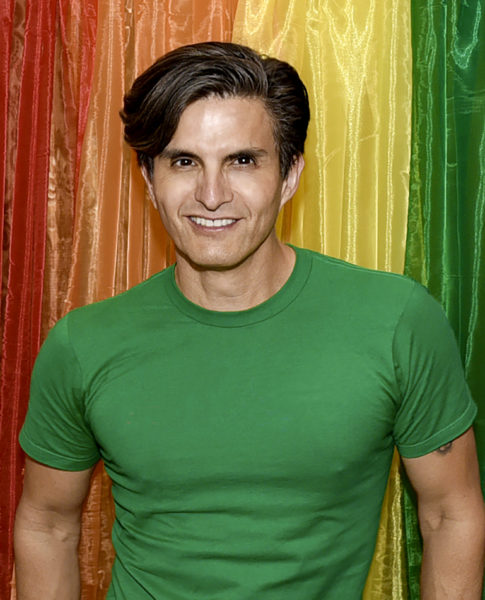 Paulo Murillo, editor in chief and publisher of WeHo Times
Paulo Murillo is Editor in Chief and Publisher of WEHO TIMES, an award-winning online news publication covering the City of West Hollywood. Murillo began his professional writing career in 1998 as the author of "Love Ya, Mean It," an irreverent and sometimes controversial West Hollywood lifestyle column for FAB! Newspaper. He has been documenting LGBTQ history and current events as a columnist, reporter, and photojournalist for more than 20 years.
From writing about his personal life as a gay man in Los Angeles, to covering LGBT news and advocating for recovery from drugs and alcohol in the LGBT community, Murillo has been featured in numerous LGBTQ+ print and online publications, including The Los Angeles Blade, The Fight Magazine, Bay Area Reporter, Frontiers Magazine, IN Los Angeles Magazine, and LA Health News, among others.
In addition to his position at WEHO TIMES, Murillo continues to pen "The Share" column for The Fight Magazine where he interviews LGBTQ members of the sober community and shares their journey in recovery. The Fight Magazine celebrated their 10th Anniversary this year.
"I'm deeply touched and honored to be a co-recipient of this year's Rainbow Key Award," Murillo tells The Los Angeles Blade. "I hope it sends a message about the importance of documenting our LGBT history as we continue to lose our community spaces. I also accept this award on behalf of my extended LGBTQ family members who are working to recover from drugs and alcohol addiction. May this recognition inspire you to stay the course. There is always hope."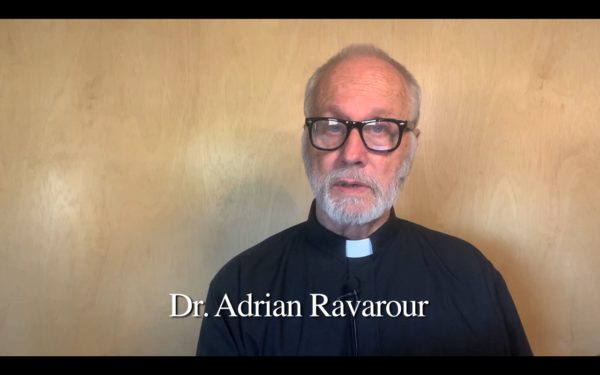 Dr. Adrian Ravarour, founder of San Francisco-based Vanguard, who is also a priest and spiritual artist.
Adrian Ravarour, Ph.D., is a recipient of the 2021 Rainbow Key Award because he founded and organized Vanguard in 1965, the first gay rights liberation youth organization in the country to demonstrate for equal treatment, acceptance and to end discrimination; and, he has continued to make contributions to the LGBTQ+ communities throughout his life.
Adrian Ravarour is a priest, spiritual artist, and social activist who started Vanguard in San Francisco with Joel T Williams in the summer of 1965. Ravarour was the adult founder of Vanguard and civil rights teacher to the Vanguard members who were mainly Gay young male adults, teenage runaways and Tenderloin street youth. Ravarour felt obligated to enliven their hearts, souls, minds in his personal belief that being gay was a natural human emotion and that discrimination against the youth for being gay was unjustified. Vanguard was a gay rights youth organization active from 1965 to 1967 and a forerunner of the first Gay and Lesbian Center in San Francisco in 1967. Ravarour and other Vanguard leaders were participants in several protests related to discrimination against Vanguard members, including those that led to what has become known as the Compton's Cafeteria Riot.
Adrian is also a prolific artist and writer. His work currently centers around photography and his photography books are in numerous collections.
Adrian has also been active in preserving historical records, artifacts and memorabilia that support gay artists. He was the president of the Ruth St.Denis Foundation for 20 years. A professional videographer, Adrian was the Executive Director of the Dance Video Center of Los Angeles recording local and major dance companies in Los Angeles and New York, and at the famous Jacob's Pillow Dance Festival in Massachusetts. He also recorded oral histories of LGBT dancers and choreographers.
Adrian Ravarour is a gay elder, spiritual leader, activist and prolific artist, who has and continues to make lifelong contributions.
This year's Etheridge Award will be conferred to legendary LGBTQ+ rights activist and outgoing CEO of the Los Angeles LGBT Center and the former CEO of the National Gay and Lesbian Task Force, Lorri L. Jean, for her relentless advocacy and tireless efforts on behalf of the LGBTQ+ community.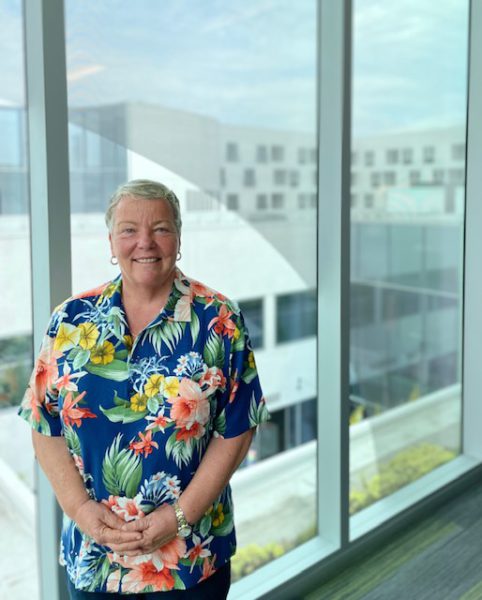 Speaking to the Los Angeles Blade, LA LGBT Center CEO Lorri L. Jean marveled at the journey for the center she has headed on for so long and is now preparing to hand off its primary leadership role of- but also at her personal journey.
Twenty-nine years ago the Los Angeles LGBT Center moved from a rather dilapidated old motel and into a newly renovated 44,000 square foot building in Hollywood. Along with that newly operational space came a new Executive Director and the promise of a new future and direction for the Center which since 1969 had cared for, championed, and celebrated LGBTQ individuals and families in the Southland.
Along the way the Center has grown- expanding to a nearly 2 block campus along with an additional 9 sites around the Los Angeles metroplex. [10 sites includes the campus] Jean initially served as the Center's executive director from 1993 to 1999. She returned as CEO in 2003. She announced last September that she would be stepping down in July 2022.
In addition to her role at the LA Center, Jean played a critical role as a co-founder in 1994 of CenterLink a member-based coalition to support the development of strong, sustainable, LGBTQ community centers across the United States; A role Jean is proud of she told the Blade.
Reflecting on the role CenterLink has played, Jean noted that what was once around 65 LGBTQ Community Centers has grown into 270 centers. "If you look at legislative efforts or LGBTQ rights that have been expanded, there is usually a strong and stable LGBTQ Center. They are the engines of the LGBTQ movement," she said. "They assist fostering change."
West Hollywood in brief- City government in action this week
Celebrate Halloween at West Hollywood's One-of-a-Kind Bars, Restaurants, Clubs, & family friendly events, Historical Context Study, plus more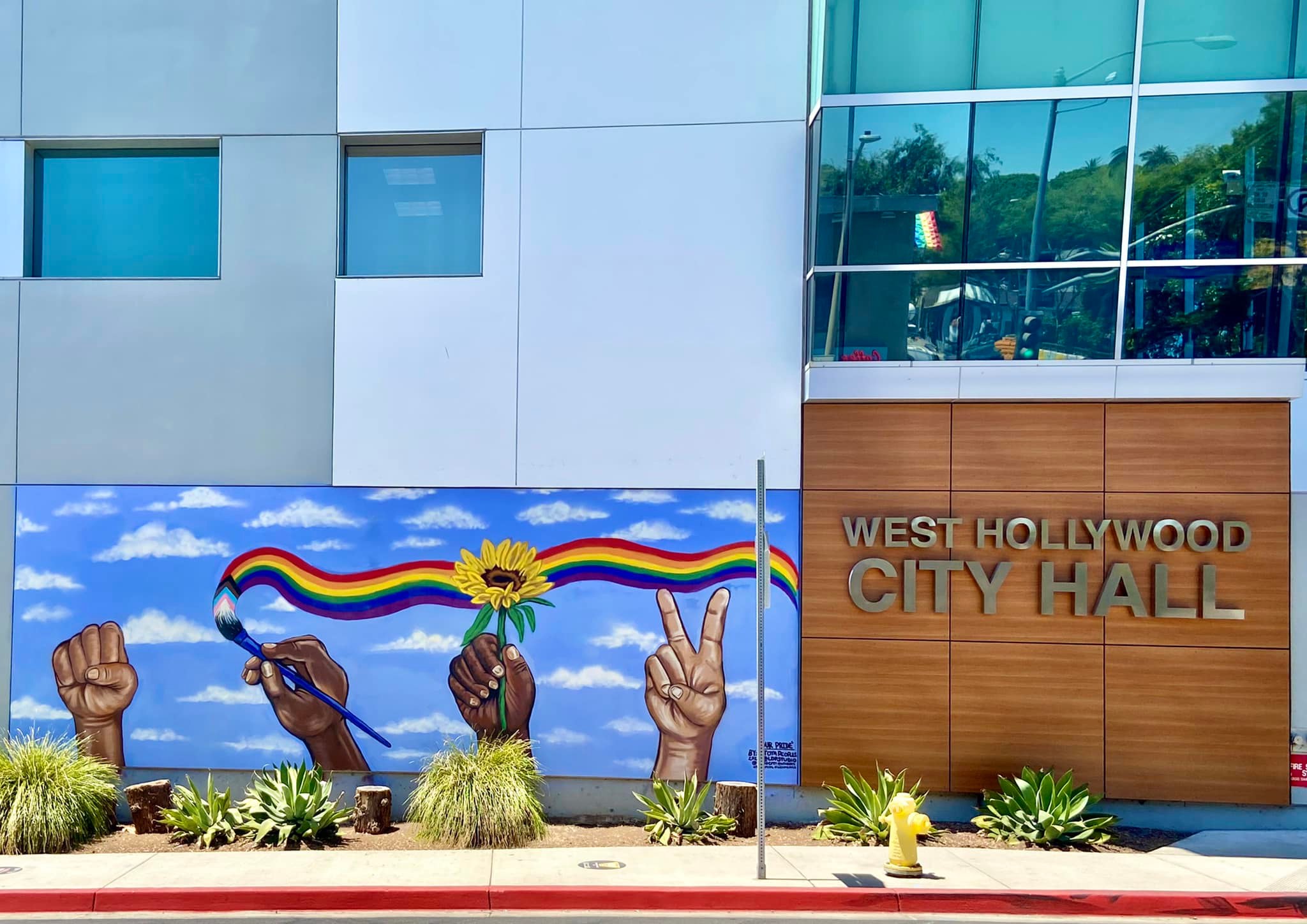 UPDATE: RAHA International has cancelled their panel event in deference to the timing of the start of the International Day of Protest for Freedom for Iran.  For more information, please contact RAHA International directly.
City of West Hollywood Reminds Community: Celebrate Halloween at West Hollywood's One-of-a-Kind Bars, Restaurants, Clubs, Hotels, and More
WEST HOLLYWOOD – The City of West Hollywood is reminding the community and the region that Halloween celebrations this year will be celebrated throughout West Hollywood at its one-of-a-kind entertainment venues. The City of West Hollywood's Halloween Carnaval will not take place in 2022, but West Hollywood is the place to be for Halloween.
West Hollywood loves Halloween and the City is working to ensure that community members, residents, businesses, and visitors continue to enjoy Halloween in West Hollywood with an alternative approach. The City aims to inspire entertainment venues and businesses to host celebrations with patrons by producing small-scale events. The City has approved the waiver of special event permit and associated fees for City businesses hosting events on October 28, 29, 30 or 31 in celebration of Halloween. Interested business may submit a special event permit application by Monday, October 24, 2022, for activations that do not require temporary structural review. For those special event permit applications that require temporary structural review, requests should be submitted by Friday, October 21, 2022. For details, please contact the City's Neighborhood and Business Safety Division at [email protected] or by calling (323) 848-6437.
The West Hollywood Chamber of Commerce has published a "Halloween in WeHo" guide with an extensive list of West Hollywood businesses – including bars, restaurants, clubs, hotels, galleries, collectives, and more – to promote Halloween costume contests; dance parties; movie screenings; food, beverage, and cocktail specials; drag events; art nights; and more to give rise to a fantastic Halloween. Details are posted at www.wehochamber.com/halloween2022; click on the "Halloween Guide 2022" for an up-to-date list of businesses.
First launched in 1987, West Hollywood's celebration of Halloween is rooted in the City's diverse culture and community. Year by year, what became known as the City's Halloween Carnaval grew into an annual gathering of phenomenal costumes, entertainment, culture, and self-expression with a myriad of observers, revelers, exhibitionists, and performers with countless thousands of people in attendance each year. In 2021, the City of West Hollywood launched an alternative Halloween experience that encourages entertainment venues and businesses to celebrate with the community creatively and safely.
There will be no street closures or changes to parking regulations on Halloween or during the weekend preceding Halloween. Revelers are reminded not to drive under the influence; even one drink can impair safe driving. The City recommends ride-sharing services and transit options. The PickUp, the City of West Hollywood's free weekend ride, runs on Friday and Saturday nights from 8 p.m. to 3 a.m. and on Sundays from 2 p.m. to 10 p.m. In addition to its regular service, The PickUp will also run on Halloween from 8 p.m. to 3 a.m. Details are available by visiting www.wehopickup.com. Los Angeles County Metropolitan Transportation Authority (Metro) bus lines that connect to the City of West Hollywood include 4, 10, 30/330, 105, 212/312, 217, and 218. More information regarding lines is available at www.metro.net.
In order to ensure a safe Halloween weekend for everyone, the City of West Hollywood and the West Hollywood Sheriff's Station are reminding residents, businesses, and visitors that public safety is the City's number-one priority.
If You See Something, Say Something: members of the public are encouraged to reach out to the West Hollywood Sheriff's Station 24/7 at (310) 855-8850 with any safety or security concerns. Additionally, the City's Block by Block Security Ambassadors program leverages the effectiveness of local law enforcement and works in collaboration with the Sheriff's Station. The Block by Block Security Ambassador Hotline provides access to free, 24/7 support by phone or text at (323) 821-8604.
In an emergency, always call 911.Up-to-date details about Halloween 2022 will continue to be available at www.weho.org/halloween.
City of West Hollywood to Host Free Family-Friendly Kids Fair on Saturday, October 29
For kids and kids-at-heart, the
City of West Hollywood will host its 25th Annual West Hollywood Kids Fair on Saturday, October 29, 2022, from 10 a.m. to 2 p.m. at West Hollywood Park, located at 647 N. San Vicente Boulevard. Admission is free and open to the public.
The Kids Fair is a no-cost event and is full of family-friendly activities and attractions, including face painting, arts and crafts, a public safety expo, environmental information, Drag Queen Story Hour, and more! Local schools, organizations, and arts programs will participate with booths, and the Los Angeles County Sheriff's Department and Los Angeles County Fire Department will have equipment and demonstrations available for children to learn and explore.
Limited free parking is available at the adjacent West Hollywood Park 5-Story Garage located at 625 N. San Vicente Boulevard. There are also paid parking meters in the surrounding area.
For more information about the Kids Fair, please contact Dee Saunders, City of West Hollywood Social Services Specialist, at (323) 848-6833.
For people who are Deaf or hard of hearing, please call TTY (323) 848-6496.
City of West Hollywood Encourages West Hollywood Residents And Businesses to Spread 'Shade' by Registering for a Free Tree
The City of West Hollywood is hosting a Tree Giveaway program for participants to receive one tree and one water bag free of charge. The City's Tree Giveaway program webpage features information about the program and application process, as well as educational information about how to plant and maintain these young trees. The deadline to apply for the City's Tree Giveaway program is Thursday, December 1, 2022 in order to provide City staff sufficient time to acquire the trees. The Tree Giveaway program application is located on the program webpage and via this link: https://wehoforms.seamlessdocs.com/f/WeHoTrees.
The Tree Giveaway program is open to all West Hollywood residents and businesses with suitable tree planting conditions. Participants will select their preferred tree species (first choice) and an alternative (second choice) from a list with more than 50 options. The list provides a hyperlink to review in-depth species information and it notes each species' characteristics, preferred site conditions, sun exposure, water rating, canopy size at maturity, native tree status, and type(s) of wildlife it will attract. Overall, the list has 42 climate-appropriate and 9 California native tree species from which to choose. Changes to preferred species will not be accepted after the application deadline.
All trees will be in a 15-gallon container and approximately 6' feet tall. The application form requires participants to agree to a Tree Steward Pledge and the City's Waiver of Tree Liability. Participants will also be asked to select one pick up date on the application form. There will be two tree pick-up dates: Friday, January 13, 2023 from 7 a.m. to 11 a.m.; and Saturday, January 14, 2023 from 8 a.m. to 11 a.m. Trees must be picked-up from the City of West Hollywood's Operations Center, located at 7317 Romaine Street. City Staff will work with participants that require special accommodations in advance of tree pick-up dates.
The Tree Giveaway program page includes an array of young tree care best practices educational videos, which will assist tree owners in maintaining strong and healthy trees into maturity, including: tree planting and watering guides; how to stake and tie a tree; how to mulch; how to prune; how to avoid tree root damage; how to check for tree pests; how to hire a Certified Arborist; and much more.
Through this effort, the City hopes to raise awareness about the benefits trees provide and to increase the City's local tree canopy on private properties. "Tree canopy" or tree canopy cover refers to the proportion of land area covered by tree crowns over the ground when viewed from above. Tree canopy is an important measure of the urban forest resource.
Trees provide a myriad of environmental and community benefits because of the ecosystem services they provide — such as filtering air pollution including particulate matter, producing oxygen, sequestering carbon dioxide, providing shade, regulating temperatures (cooler ambient air), absorbing and retaining water runoff/stormwater runoff, improving water quality, reducing erosion, providing beauty, improving physical and mental human health, providing food and habitat for wildlife, and increasing nearby property values. Trees reduce heating and air conditioning (HVAC) loads which decreases energy consumption and reduces costs for building occupants. Additionally, the more tree species populating an area increases urban biodiversity and builds local resilience against tree-related pests and disease.
The City of West Hollywood is dedicated to sustainability and preserving the environment. One of the City of West Hollywood's core values is Respect for the Environment, and the City has a strong record of developing and instituting progressive and forward-thinking environmental policies. In September 2019, the City adopted its Urban Forest Management Plan to sustain, protect, and enhance the urban forest in the City of West Hollywood. The tree giveaway supports the plan's Goal No. 8 to encourage good tree management on privately-owned properties.
In December 2021, the City adopted its people-centered Climate Action and Adaptation Plan  — an effort called "WeHo Climate Action" — to champion local actions needed to meet the challenges of a changing climate. The plan recognizes trees as a valuable asset and makes recommendations to add to the urban forest, such as planting more shade trees and encourages tree planting on private property. Although climate change is a global problem, the City recognizes that strategies to adapt to a changing climate are best enacted at the local level. The plan empowers the community to play an active role in creating a sustainable future and supports a vibrant and sustainable city for current and future generations. To learn more, visit www.weho.org/climateaction.
For more information, please contact City of West Hollywood Senior Administrative Analyst Erin Hamant at (323) 848-6859 or [email protected].
For people who are Deaf or hard of hearing, please call TTY (323) 848-6496.
West Hollywood to Host Feedback Opportunity about San Vicente Streetscape Improvements During the West Hollywood Kids Fair on Saturday, October 29 between 10 a.m. and 2 p.m.
The City of West Hollywood invites community members to provide feedback as part of the visioning process for forthcoming San Vicente Streetscape shared street and plaza improvements.
There will be a feedback opportunity on Saturday, October 29, 2022 from 10 a.m. to 2 p.m. during the West Hollywood Kids Fair, which will take place at West Hollywood Park, located at 647 N. San Vicente Boulevard. Community engagement about the San Vicente Streetscape Plaza space will take place at the West Hollywood Park Great Lawn.
N. San Vicente Boulevard between Santa Monica Boulevard and Melrose Avenue is oftentimes the location for City-sponsored programming and other City-permitted events. This results in approximately 20 to 30 days of partial or full street closures each year and there are some existing challenges with this stretch of N. San Vicente Boulevard, when it is used for public gathering purposes.
The City of West Hollywood is working with renowned landscape architecture firm !melk to develop a conceptual vision for a new "shared street" that would allow for temporary, partial, or full closures on N. San Vicente Boulevard and would be designed as a micro-climate inspired ecosystem. This reimagined area would emphasize shading, resource management, and pedestrian-oriented wayfinding in support of city-sponsored or otherwise approved programs and events, permitted activities, and organized or impromptu gatherings.
At times, N. San Vicente Boulevard experiences drivers that exceed posted speed limits. Beyond traffic safety issues, serious public health concerns – particularly during the summer – can potentially arise when individuals may spend significant time in direct sun and are subjected to effects from what is known as a "heat island" while standing on hardscape concrete and asphalt surfaces. Heat islands are generally urbanized areas that experience higher temperatures than outlying areas. Structures such as buildings, roads, and other infrastructure absorb and re-emit the sun's heat more than natural landscapes that include trees or water elements and water bodies.
The intent is to have a space that can provide new flexibility and transform seasonally and situationally. If carefully crafted as a "streetscape plaza," this bookended and protected area could operate as either a programmatic extension of West Hollywood Park, as a useful companion to the forthcoming STORIES: The AIDS Monument, or as an independent civic or public event space itself. Centrally located within the City's westside, the San Vicente Streetscape Plaza would be well buffered from a sound standpoint from residentially zoned areas nearby yet still be very walkable and in close enough proximity from the diversely scaled neighborhoods that surround it.
The project will have additional opportunities for the community to provide feedback at various stages as part of a comprehensive outreach plan.For additional information, please contact Garen Yolles, City of West Hollywood Architectural and Urban Designer in the City's Urban Design and Architecture Studio, at (323) 848-6827 or at [email protected].
For people who require hearing assistance or other forms of accommodation please call TTY (323) 848-6496.
City Invites Community Members to an Information and Engagement Session about the City's Historical Context Study
The City of West Hollywood invites the community to attend an in-person Information and Engagement Session about the City's Historical Context Study.
The Historical Context Study is a project to develop an in-depth analysis of the historical context of West Hollywood and research racially and culturally discriminatory policies that existed in the area from the 19th century until present day. It will also identify the history of Indigenous peoples and demographic shifts of inhabitants. The findings of the study will inform the City on next steps in establishing initiatives to address social and racial equity.
On August 31, 2022, the City held a virtual Community Listening Session for the City's project consultant, Architectural Resources Group, to provide an overview of the goals and objectives of the study. The in-person Information and Engagement Session will allow the Architectural Resources Group to provide the community with an overview of the goals and purpose of the study, including project updates on findings and discoveries thus far. It will also provide an opportunity for the community to provide input on individual/lived experience with discrimination in West Hollywood or knowledge of past discrimination perpetrated against groups/individuals living or working in West Hollywood.
The in-person Information and Engagement Session is free and open to everyone and will take place on Tuesday, November 1, 2022 at 6 p.m. at the Plummer Park Community Center, located at 7377 Santa Monica Boulevard, in Rooms 5 and 6.
If community members are interested in providing input but are not able to attend the in-person Information and Engagement Session, a public comment form is available at the Community Services section of the City's website.
If special assistance to participate in this meeting is required, please submit your request at least 48 hours prior to the meeting to [email protected].
The City of West Hollywood has an unwavering commitment to responding proactively to the unique needs of its diverse community, creatively finding solutions to managing its urban environment, and is dedicated to preserving and enhancing the well-being of the community. The City strives for quality in all actions in setting the highest goals and standards. Two of the Core Values of the City are: Respect and Support for People and Responsiveness to the Public. The City recognizes and celebrates the diversity of its community by treating all individuals with respect for their personal dignity and by providing a wide array of specialized services. The City promotes mutual respect, courtesy, and thoughtfulness in all interactions. The City holds itself accountable to members of its community and is committed to actively seeking public participation. The City promotes a public process whereby it can respond to the community's needs while balancing competing interests and diverse opinions.
For more information about the City of West Hollywood's Historical Context Study or about the upcoming Information and Engagement Session, please contact Jasmine Duckworth, City of West Hollywood Community Programs Coordinator, at (323) 848-6559 or [email protected].
For people who are Deaf or hard of hearing, please call TTY (323) 848-6496.
City of West Hollywood Recognized by The SCAN Foundation with a 2022 Innovation Award for the City's Aging in Place/Aging in Community Initiative
The City of West Hollywood has been recognized by The SCAN Foundation with its 2022 Innovation Award for the City's Aging in Place/Aging in Community (AIP/AIC) Initiative. The SCAN Foundation is an independent public charity devoted to transforming care for older adults in ways that preserve dignity and encourage independence.
Organizations considered for this year's SCAN Foundation Innovation Award were tasked with demonstrating ways they have incorporated the California Master Plan for Aging (MPA) Local Playbook and sharing how local leaders are using data to build upon existing efforts with age-friendly models and initiatives aligning with community needs.
The City of West Hollywood formalized its local aging strategy by engaging Senior Advisory Board members and other community leaders/stakeholders, utilizing local data from the City's Community Study and Demographic Survey, and integrating existing global and national models of the World Health Organization and AARP to create the City of West Hollywood's AIP/AIC Initiative and corresponding Strategic Plan. The City's application for The SCAN Foundation award included many of the AIP/AIC policies, activities, and pilot programs that exemplify the MPA's Plays in the Local Playbook and highlighted important MPA goals and strategies.
The City of West Hollywood has taken an integrated approach to making West Hollywood a more age-friendly community by:
Continuing to create City policies and programs that guide and direct successful aging in place;
Providing ongoing community engagement opportunities in decision-making processes;
Continually seeking collaboration and support from non-profit organizations, businesses, and other government programs and services; and
Securing additional funds from philanthropic foundations to support expanded programs that advance the AIP/AIC Strategic Plan.
Designing pilots to address emerging needs of older adult community members.
A key goal of the City of West Hollywood's Aging in Place/Aging in Community 2016-2020 five-year strategic plan was supporting the quality of life, health, and well-being of older adults. The vision for the Strategic Plan was to help the City of West Hollywood evolve as a community where aging is embraced, and where people can remain in their housing for as long as possible. The Plan built on the City's existing policies and programs, such as arts and cultural events, lifespan-friendly housing, social services, and other approaches to wellness, while responding to the demographic trend of people living longer. The Plan also supported individuals' independence and safety to live at home within a community they know and where they are comfortable. This approach offers many benefits to adults as they live longer lives, including a stable sense of community, more life satisfaction, and better health and self-esteem, all of which are central to successful aging.
To continue to build on the successful efforts, as well as address evolving community needs, the City's future work on the AIP/AIC Initiative will integrate, as well as coincide with, the California Master Plan for Aging's Goals. The future efforts will include the following:
Continue to offer innovative transportation options, inviting and accessible community and outdoor spaces for intergenerational activities, opportunities to learn about and prepare for emergencies (including climate change), and preserving and expanding affordable housing options, including ADU's (Aligns with MPA Goal 1: Housing for All Stages and Ages);
Continue to offer programming (Be Well WeHo classes and workshops) and social services (physical/mental health/HIV prevention and treatment/substance abuse treatment-harm reduction) services for physical and mental health that promote lifelong aging in community, all while raising awareness of services before resources are needed (Aligns with MPA Goal 2: Health Reimagined);
Continue to work on closing the digital divide (device access, internet availability and increasing technology skills via peer and intergenerational mentorship) to ensure inclusivity (age, race, socio-economic status), socialization, civic/community engagement, and prevent isolation by paying special attention to connect with those who may be socially isolated (Aligns with Goal 3: Inclusion and Equity, not Isolation);
Continue to provide support and resources for caregivers and specifically raise awareness about resources for those caring for people living with Alzheimer's/Other Dementias (Aligns with MPA Goal 4: Caregiving that Works); and
Continue to increase older adult community members' opportunities for economic security – increase access to government benefits, explore additional guaranteed income pilots, identify additional resources to prevent/reduce homelessness. (Access Center to connect people experiences homelessness to services, implementation of the Care Team as first responder for behavioral health crises and explore the creation of additional interim and permanent housing) (Aligns with MPA Goal 5: Affordable Aging).
For additional information about the City of West Hollywood's Aging in Place/Aging in Community Initiative, please visit www.weho.org/aging.
For more information, please contact Corri Planck, the City of West Hollywood's Strategic initiatives Manager, at (323) 848-6430 or at [email protected].
For people who are Deaf or hard of hearing, please call TTY (323) 848-6496.
*********************
For up-to-date information about City of West Hollywood news and events,
follow @wehocity on social media, sign-up for news updates at www.weho.org/email, and visit the City's calendar of meetings and events at www.weho.org/calendar.
The City of West Hollywood remains in a declared local emergency in response to the coronavirus (COVID-19) pandemic. West Hollywood City Hall is open for walk-in services at public counters or by appointment by visiting www.weho.org/appointments. City Hall services are accessible by phone at (323) 848-6400 and via website at www.weho.org. The City's coronavirus updates are available at www.weho.org/coronavirus.