GOP's Love of Hungary reveals the danger LGBTQ people are in
Some of the most influential voices in the GOP have embraced the Hungarian model of authoritarianism. For LGBTQ people, this is dangerous.
ARLINGTON, Va. – This past week Tucker Carlson gave a fawning interview to Hungarian Prime Minister Victor Orban, broadcast nightly from Budapest, and spoke at the lavishly (state) funded Mathias Corvinus Collegium (MCC). MCC was given $1.7 billion dollars (1% of Hungarian GDP) to spread Orban's vision for a world where democracy is "managed" out of existence, LGBTQ rights destroyed, Muslims vilified, gender studies outlawed, and conservative Christianity a weapon to suppress undesirables.
Under Orban, Hungary ceased to be a democracy as Orban's ruling Fidesz party systematically changed the rules of elections so thoroughly that the opposition can never win again. He controls 90% of the media, through oligarch proxies or nationalization of outlets. Hungarian courts were filled with loyalists, as was parliament. At the beginning the of the COVID pandemic, parliament gave Orban power to rule by decree indefinitely, in what resembles nothing more than a modern Enabling Act.
There are still elections in Hungary, and everyone can vote, but the use of gerrymandering and other methods for how seats in parliament are apportioned mean that voting can never actually change who controls the government.
Putin called these sorts of arrangements "managed democracy". Orban calls is "illiberal democracy". Scholars on the subject refer to this type of government as competitive authoritarianism. It has become an increasingly common way for democracies to die since the end of the Cold War.
Carlson's open embrace of Orban signals a wider shift within the GOP. Whereas just a decade ago conservatives generally wouldn't dare to praise a dictator like Putin or Orban publicly, now they are openly advocating for the US to emulate countries where democracy has fallen to neo-fascist movements. They've fallen in love with Hungary not so much because it ended democracy: that's just a side benefit. The real allure is that Orban has successfully waged a culture war against the same things American conservatives hate, namely immigrants, feminism, and LGBT people.
Orban's supporters gloss over the fact that Hungarian elections serve as nothing more than a political anesthetic, like Lucy crossing her heart while swearing not to pull the football away again. They love how Hungary doesn't put up with feminism, immigrants, LGBTQ people, or "wokeness". That by suppressing the left, they make everyone else freer. Indeed, using this "logic" Carlson claims that Hungary is better than the U.S.
The Claremont Institute, an influential conservative think-tank, recently offered another justification for fascism: namely that over half the people living in the U.S. aren't real Americans because they don't have the correct "principles, traditions, and ideals". It argues that people who didn't vote for Trump should be treated as resident aliens, similar to how the Nuremberg Laws took away full German citizenship from Jews and others. It also fear-mongers using the logic the logic that conservatives must embrace fascism now, or the leftists will send you to the gulag.
An emerging narrative among the right is that ending democracy and implementing Hungarian-style fascism is not just necessary to save the US from Democrats (whom they frequently conflate with communists), but what's best for the country. As scholar and author of "How Fascism Works" Jason Stanley told the Blade, fascist movements frequently frame the moral mandate of ending democracy as ""We need to be fascists to beat communism." Last March a guest on Tucker Carlson's floated the idea that fascism would be necessary to stop the left, and he seemed to agree.
It's disturbing to Carlson and the GOP deliberately saying the quiet part loud. This suggests that the GOP believes they have enacted sufficient voter suppression, gerrymandering, judges, and laws allowing legislatures to overturn elections to enact permanent single party rule going forward.
This implications of this embrace of right-wing Christian fascism has ugly implications for the LGBT community. While many LGB people have assumed that they're safe since the Windsor, Obergefell, and Bostock rulings, this is far from the truth.
In recent years, the American right has mostly moved on from using lesbians and gays as a favorite political punching bag and moved on to transgender people, contributing to this false sense of security. They may act like they don't care about reversing Obergefell, but this is a party whose base still can't accept losing a war in 1865.
The GOPs love of Orban, however, signals their actual intentions. Hungary has banned all LGBT content from TV, films, advertising, and in schools. One of the first things Orban did when he came to power was add a constitutional amendment outlawing same-sex marriage, and enshrining the family unit as "based on marriage and the parent-child relation. The mother is a woman, the father a man." They have also banned adoption by same-sex couples. In-Vitro Fertilization (IVF) is banned for lesbians as well.
It's been even worse for transgender people. Orban ended legal recognition of transgender people, making it impossible for them to change gender markers on any government documents. This will lead to increased stigma and discrimination, as Hungarians are often asked to show their ID. Trans youth are also under attack: their new states, "Hungary defends the right of children to identify with their birth gender and ensures their upbringing based on our nation's constitutional identity and values based on our Christian culture."
Influential American supporters of Orban have made it clear that when they establish a government like Orban's, lesbians and gays are back on the menu. Rod Dreher, a Senior Editor at The American Conservative, posted a glowing recommendation of an article praising Orban. In this article, John Derbyshire implies that if we must implement Hungarian style- fascism so good, real, Christian Americans won't have to put up with "blights" like "Heather Has Two Mommies" anymore.
Whereas in previous years the GOP promise was that if the base came out and voted for them, they would get seats on the court. Today, the promise has become, vote for us one more time, and we'll give you a fascist society where you're in charge.
The Trumpist movement is champing at the bit imagining what they will be able to do with this power. Kurt Schlicter, a senior contributor at Townhall, Fox News, The Federalist, Breitbart, and RealClear Politics, who has over 300k followers, reveled in a series of tweets what they would do with the power of a government like Orban's.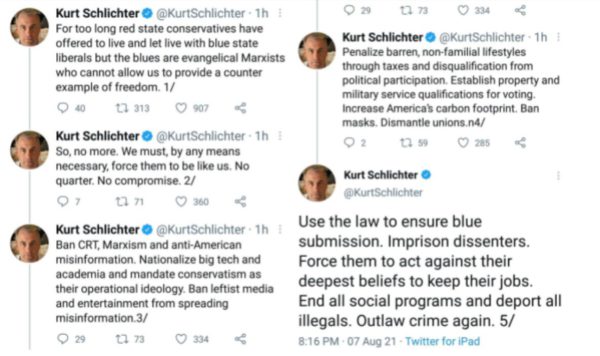 Similarly, Senate candidate and Hillbilly Elegy author JD Vance spoke of what should be done with people who don't share his conservative Christian values. "If you're fighting the values and virtues that make this country great, then the conservative movement should be about nothing if not reducing your power and if necessary destroying you." Presumably, Vance doesn't see LGBTQ people as "sharing the values and virtues that make this country great," simply by wanting to get married, serve openly in the military, or use a bathroom.
Some of the most influential voices in the GOP have embraced the Hungarian model of authoritarianism. For LGBTQ people, this is far more dangerous than most people could possibly imagine. If the GOP base have the opportunity to whatever they want to LGBTQ people with impunity, it's hard to see where restraint will come into play. They're angry, vengeful, and can't wait for the moment to come where they no longer have to pretend to accept the presence of LGBTQ people in America.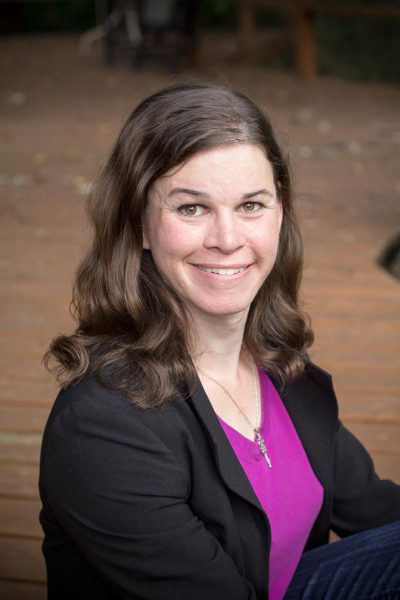 Brynn Tannehill is a senior analyst at a Washington D.C. area think-tank, and is the author of "American Fascism: How the GOP is Subverting Democracy."
Following in the footsteps of a journalistic pioneer: Barbara Gittings
Stonewall is the focal point of the modern LGBTQ-rights movement, but the groundwork was laid previously by activists like Barbara Gittings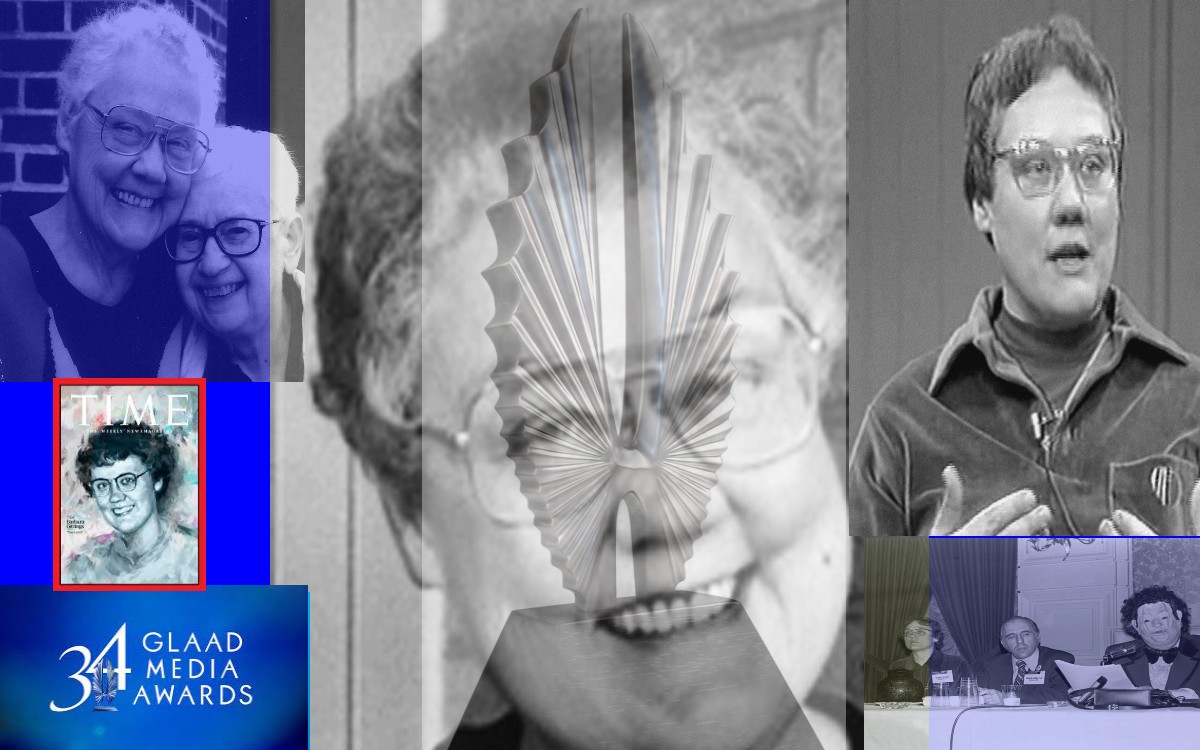 LOS ANGELES – April 17, 1965 was a typical Spring day in the nation's capital. What was very much atypical however, was the presence of over a dozen men and women, dressed in professional business attire, marching in a circle on the wide expanse of the sidewalk in front of the North facade of the White House holding protest signs that demanded equal rights for gays and lesbians.
Occurring a full four years before that hot muggy Greenwich Village night when all hell broke loose at the mafia-owned Stonewall Inn, thrusting the fight for gay and lesbian rights suddenly into the public spotlight by the mainstream media, a core group of dedicated gay rights activists were already engaged in pushing the message that homosexuals should have the same rights as every other American.
Frank Kameny, Elijah 'Lige' Clarke, Jack Nichols, Barbara Gittings, Kay Tobin Lahusen, Paul Kuntzler, Lilli Vincenz formed a dynamic group, part of Washington, D.C. chapter of the Mattachine Society (MSW) that Kamney and Nichols had co-founded on November 15, 1961.
Beyond the messaging of that April protest at the White House, later including the first Fourth of July picket in 1965 in front of Independence Hall, co-organized with Craig Rodwell who was active in the Mattachine Society in New York City, four of them would go on to be pioneers in the nascent gay press.
The protests at Independence Hall would continue until 1969.
Nichols, Clarke, Gittings and Lahusen would create some of the earliest gay themed content, stories and columns in early gay national publications. Nichols with his partner Clarke, wrote the column "The Homosexual Citizen" for Screw magazine, a pornographic 'straight' tabloid publication in 1968.
Gittings and Lahusen were engaged in early gay journalism. Lahusen's photographs of lesbians appeared on the cover of The Ladder as Gittings worked as its editor. The Ladder, published by the Daughters of Bilitis (DOB), was the first national lesbian magazine.
In the summer of 1969, Nichols, Clarke, Gittings and Lahusen would create GAY, the first weekly newspaper for gay people in the United States distributed on newsstands underwritten by Screw magazine's publisher and founder, Al Goldstein.
There was also her partnering with Kameny, as they waged a multi-year campaign pushing the American Psychiatric Association to declassify homosexuality as a mental illness.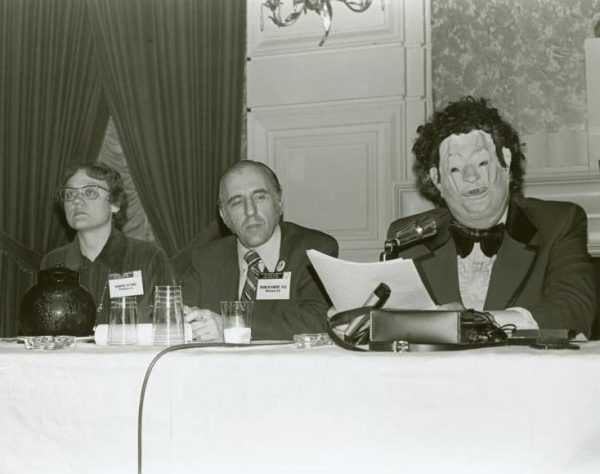 In the August 1964 issue of The Ladder, Gittings' editorial blasted a medical report that described homosexuality as a disease, writing that it treated lesbians like her more as "curious specimens" than as humans.
In 1971, some seven years later at the annual meeting of the APA, Gittings, Kameny and fellow gay activists stormed the meeting and Kameny seized the microphone, demanding to be heard. In a write-up celebrating that first Fourth of July picket in 1965 in front of Independence Hall 50 years later in 2015, the author noted:
"For the APA's annual meeting in 1972, Kameny and Gittings organized a panel on homosexuality. When no gay psychiatrist would serve on it openly for fear of losing his medical license and patients, Gittings recruited Dr. H. Anonymous (John E. Fryer, M.D.), who appeared masked and using a voice modulator. Gittings, Kameny and Dr. Anonymous asserted that the disease was not homosexuality, but toxic homophobia. Consequently, the APA formed a committee to determine whether there was scientific evidence to support their conclusion.
In 1973, with Gittings and Kameny present by invitation, the APA announced its removal of the classification. Kameny described it as the day "we were cured en masse by the psychiatrists." At the time, the "cures" for homosexuality included electric shock therapy, institutionalization and lobotomy. With the APA's retraction, the gay rights movement was no longer encumbered by the label and its consequences."
Since her days as editor of the Ladder and assisting Kameny, Nichols, and Lilli Vincenz creating content and writing stories for the MSW newsletter, Gittings continued to write about lesbians, the movement, and the never ending fight to be recognized as citizens with full civil rights.
Gittings also successfully crusaded to promote gay literature and eliminate discrimination in the nation's libraries.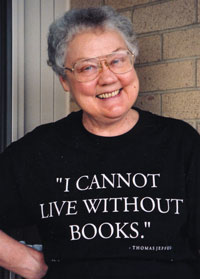 The author of the chronicling of the 50 year celebration of that July 1965 protest writes: "She volunteered with the Gay Task Force of the American Library Association, the first gay caucus in a professional organization. Although she was not a librarian, she soon became the group's coordinator—a position she held for 16 years. Gittings edited the Task Force's bibliography and wrote "Gays in Library Land," a history of the group. The American Library Association awarded her a lifetime membership."
Looking back now, nearly sixty years after her editorial blasting medical report that described homosexuality as a disease, the landscape of now LGBTQ+ media while dramatically different primarily due to the internet and digital journalism, the same fundamental needs to cover the unique stories of the LGBTQ+ community, and with the contemporary attacks on the transgender community are just as great as when Nichols, Clarke, Lahusen and she toiled away in that cramped office space in New York City publishing 'Gay.'
Today's Gen Z, Millennials and Gen Xers are the beneficiaries of Gittings' and the early LGBTQ+ media pioneers' work. The world they reside in, while still fraught with incredible undertones of homophobia and blatant transphobic bigotry, have a sense of freedom built on the foundations of journalism Gittings and her colleagues were devoted to.
Gay activist Michael Bedwell in a March 9 , 2020 post wrote: " Kay Tobin Lahusen called me yesterday to alert me to Barbara's inclusion in "TIME" magazine's 100 Women of the Year project. They commissioned 89 new "TIME" mock covers to commemorate 89 women who should have been on the magazine's covers over its near century of existence. The remaining 11 are existing real covers of women who had been named Person of the Year.
Gittings 'cover' used a 1964 photo by Kay rendered by Serbian artist Ivana Besevic, and incorporates the motto "Gay Is Good" coined in 1968 by Barbara & Kay's close friend and mentor Frank Kameny, the father of the modern gay rights movement. The accompanying text by "TIME's" San Francisco Bureau Chief Katy Steinmetz reads:
"The Stonewall riots have become the focal point of the modern LGBTQ-rights movement, but they didn't start it. The groundwork was laid in the previous decade by activists like Barbara Gittings, who understood that before marginalized people can prevail, they must understand that they are worthy and that they are not alone.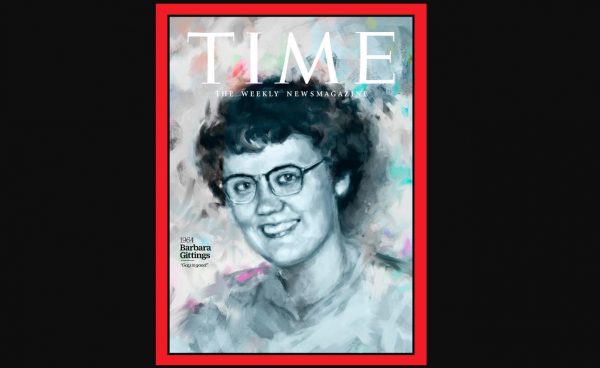 In an era when it was dangerous to be out, Gittings edited the Ladder, a periodical published by the nation's first known lesbian-rights organization, the Daughters of Bilitis, creating a sense of national identity and providing a platform for resistance. In the August 1964 issue, her editorial blasted a medical report that described homosexuality as a disease, writing that it treated lesbians like her more as "curious specimens" than as humans.
Gittings would go on to be instrumental in getting the American Psychiatric Association to stop classifying homosexuality as a mental illness and in getting libraries to carry gay literature. Whether she was wielding a pen or a protest sign, the militant advocate had a simple message: when society said that being gay was an abomination, Gittings said that gay was good."
The journalistic legacy Gittings left for those of us who work in LGBTQ+ media is unchanged from her days: Tell the stories of LGBTQ+ people and in light of today's campaign by far-right conservatives and others to ban our books, marginalize our LGBTQ+ kids, and erase our trans siblings- remind everyone when society claims that being LGBTQ+ is an abomination, that no, actually, "gay IS good."
For the Los Angeles Blade and the Washington Blade, GLAAD's 2023 prestigious Barbara Gittings Award for Excellence in LGBTQ Media is not only an honor, but a commitment to continue her legacy.
***********************************************************************************
Brody Levesque is a veteran journalist and the Editor of the Los Angeles Blade.