Former US Ambassador Jim Hormel died a Second Class American citizen
Hormel looked up at me and said with a grave simplicity I will never forget: "I do not want to die a second class citizen."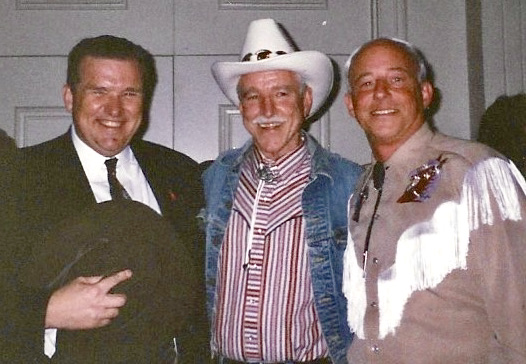 By Karen Ocamb | WEST HOLLYWOOD – For the past several days, I've been shuffling off to the LA Superior Court near LAX to see if I get picked for jury duty. Coming home last night to read about Jim Hormel's death made me very sad. I've been thinking about him a lot over the past few months as Congress inexplicably argues over such big issues as the Voting Rights Act of 1965 — leaving the #EqualityAct lying fallow near the dustbin of history.
I interviewed the remarkable and kind Jim Hormel several times over the course of my decades reporting for the #LGBTQ community. But one moment is seared into my soul. After we finished a brief interview at a Human Rights Campaign gala, I looked back and he was hanging his head. He was next to his partner Michael Nguyen and was treated like a rock star at the event so he couldn't have been lonely. Maybe he wasn't feeling well? I asked him if anything was wrong – he looked so sad. Jim Hormel looked up at me and said with a grave simplicity I will never forget: "I do not want to die a second class citizen."
But he did. For all his wealth, philanthropy, groundbreaking #LGBTQ political activism, and especially kindness in treating others as equals – former US Ambassador Jim Hormel died as a privileged white gay man who represented America to the world but was officially denied the full freedom conferred through the Equality Act as part of the Civil Rights Act of 1964.
Straight people don't seem to get how much that hurts. They do not grasp that we are not automatically granted the same equal civil rights conferred upon straight American citizens. Even now, sitting in that courthouse, I wonder if there are others like me there. Access to all aspects of justice is supposed to be a fundamental democratic principle.
But California is currently one of only 11 states that prohibit discrimination on the basis of sexual orientation and one of 8 states that prohibit discrimination on the basis of gender identity in jury selection. And yes, President Biden issued an executive order to interpret last year's SCOTUS Bostock v. Clayton County ruling to include nondiscrimination in jury selection as well as employment, housing, education, and health care. But an executive order is not a law and can be withdrawn with a change in administrations.
This morning I thought of Rev. Dr. Martin Luther King Jr's "How Long, Not Long" speech in 1965. "Let us march on ballot boxes until 'brotherhood' becomes more than a meaningless word in an opening prayer, but the order of the day on every legislative agenda…..I know you are asking today, 'How long will it take?' Somebody's asking, 'How long will prejudice blind the visions of men, darken their understanding, and drive bright-eyed wisdom from her sacred throne?'….How long? Not long, because the arc of the moral universe is long, but it bends toward justice."
Please read the appreciation in the Los Angeles Blade to glimpse some of what Jim Hormel endured and contributed – though I would underscore that his contributions were especially impactful during the Second Wave of AIDS. At least he died knowing he was loved, respected, much appreciated, and honored. But how long will it take until we are all officially free and equal in America?
How many more of us #LGBTQ folk from all stations in life will die knowing that we are still second class American citizens like brother Jim Hormel?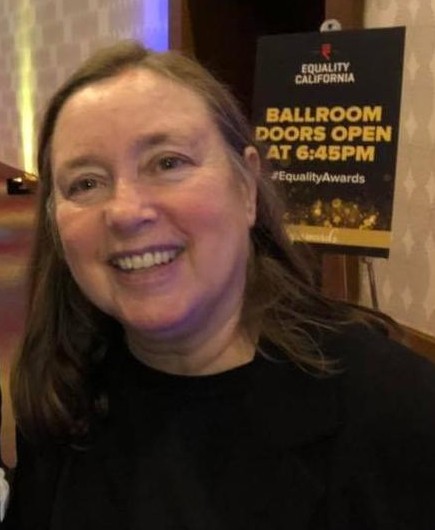 Karen Ocamb is a longtime award winning LGBTQ+ journalist who has chronicled the lives of the LGBTQ+ community in Southern California.
Ocamb is now Director of Media Relations for Public Justice, a national legal advocacy organization.
"Just Vote" is not a strategy
The GOP found out long ago that keeping their based terrified and angry was the key to victory: Democrats need to learn to use it as well

By Eric Tannehill | FAIRFAX COUNTY, Va. – When the Supreme Court overturned Roe v. Wade, it sent waves of dismay through the LGBT community. Clarence Thomas' concurrence made it clear that he wants to overturn Obergefell (marriage) and Lawrence v. Texas (sodomy laws).
Already, Texas Attorney General Ken Paxton has called upon the Supreme Court to overturn Lawrence, and sources tell The Blade that the Alliance Defending Freedom is gearing up challenges to Obergefell in the conservative 5th and 11th Circuits. Even if these challenges fail at the Supreme Court on the first try, the Circuit Courts are likely to issue injunctions that make life miserable for years for LGBT people.
NEW: The Attorney General of Texas, Ken Paxton (R), just said that the Supreme Court should overturn Lawrence v. Texas, which struck down laws that banned LGBTQ people from having sex. If this happened, 16 states have laws banning "sodomy" that would immediately go into effect.

— No Lie with Brian Tyler Cohen (@NoLieWithBTC) June 28, 2022
It's unclear whether the Supreme Court would overturn these rulings. In the Dobbs v. Jackson abortion decision by Alito, he claims that this case is different because it involves human life. On the other hand, the tests for constitutionality created by Alito in Dobbs clearly indicate that Obergefell and Lawrence would fail if brought before him, and should be struck down. Alito very clearly and deliberately left a road map for how to make arguments that ensure these seminal LGBT rights cases are overturned.
The Democratic response to Roe, reassuring the LGBT community, has achieved exactly the opposite: people are terrified and hopeless. Singing "God Bless America," reading poems, making outraged statements, proposing bills that haven't a prayer of becoming law, and doing yoga is about all that Democratic leaders have been able to offer the people who put them in office.
Nancy Pelosi Criticizes 'Hypocrisy' Of Supreme Court Overturning Roe v. Wade:
Every proposed solution that might actually work has been shot down. The White House has unilaterally rejected expanding the court or providing abortions on federal land. Manchin and Sinema refuse to budge on the filibuster. No one dares speak about malicious compliance or the legitimacy of a court where most of the justices were put in place by Republicans who lost the popular vote. Meanwhile, Republicans are gleefully planning how they can abuse the system to prosecute women who flee to other states, or people who provide abortifacient drugs by mail.
The singular message Democrats are providing is, "give us money and vote for us, and maybe something good will happen."
The singular message Democrats are providing is, "give us money and vote for us, and maybe something good will happen." Vote is not a strategy. Nor is the Democratic base stupid: we know damn well that there is a +7 lean towards the GOP in the Senate, meaning that Democrats must win the national vote by an average of 7 points every year to even have a 50-50 shot of controlling the Senate.
We know that lifetime appointments to the bench mean that the GOP will control SCOTUS for decades. "Just vote" is not a strategy, just like hope is not a plan. But it is patronizing.
This is a complete failure of leadership. Democrats must state explicitly what they will do, and how they will do it, to protect the people voting for them from an increasingly fascist GOP that wants to remake America in its white, Christian, heterosexual image.
We are facing a queer apocalypse, and we're getting tips on perfecting your "downward dog" and emails begging for money so they can keep doing what they're doing: which is effectively nothing besides passing legislation that will never see the light of day in the Senate. (The Equality Act, anyone?)
There's a glimmer of hope: congressional generic ballot polling after the Dobbs v. Jackson decision shows a strong shift towards Democrats, and that the ruling made Democrats much more likely to vote. However, without a clearly enumerated plan and messaging, this is just a blip in our collective short term political memory.
Between now and the election Democratic ads and messaging need to highlight every woman who dies, or nearly so, because of the Dobbs decision. Ads with interviews with women left in screaming bloody agony for hours while a priest and lawyers bicker over whether this is covered by "life of the mother" exceptions.
Women denied lifesaving chemotherapy or forced to carry a pregnancy that could kill them. Women forced to carry a rape to term, and then share custody with their assailant. Make the messaging as brutal as possible: remind voters every day that a vote for Republicans is a vote to torture or kill women.
The GOP found out long ago that keeping their based terrified and angry was the key to victory: Democrats need to learn to use it as well.
The GOP found out long ago that keeping their based terrified and angry was the key to victory
They also need to be explicit in what they are going to do if they somehow manage to retain the House and Senate: namely they will end the filibuster and enshrine Roe v. Wade as federal law.
They need to explicitly spell out how they will use the power given them to prevent SCOTUS from allowing gerrymandered red states from eliminating marriage equality and throwing LGBT people in jail for having consensual sex in the privacy of their own homes.
Democrats need to stop over-promising and under delivering. The public knows damned well what cannot be accomplished as long as the filibuster is in place, or SCOTUS dominated by conservative ideologues.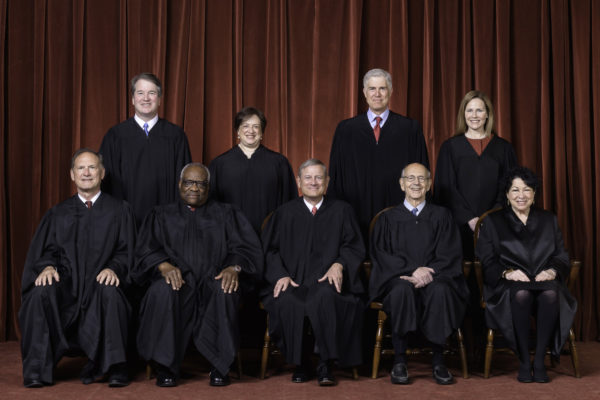 Failing to do these things will produce even worse outcomes: namely people giving up hope of solutions from within the system, ceasing to vote, and attempting to take matters into their own hands out of a sense of hopelessness and rage.
Viable plans create hope. Scared, desperate angry people do stupid things if they do not have both hope and a plan.
It's President Biden's responsibility as a leader to map out that plan unambiguously, while Democrats need to make certain everyone knows what the consequences of failure are.
**********************
Eric Tannehill is a twenty-something queer activist and university student.
WeHo ignores data on LASD in latest budget proposal
LASD misled city council on its contract & on crime rates, on June 27, the city will discuss rewarding them with a $1 million budget increase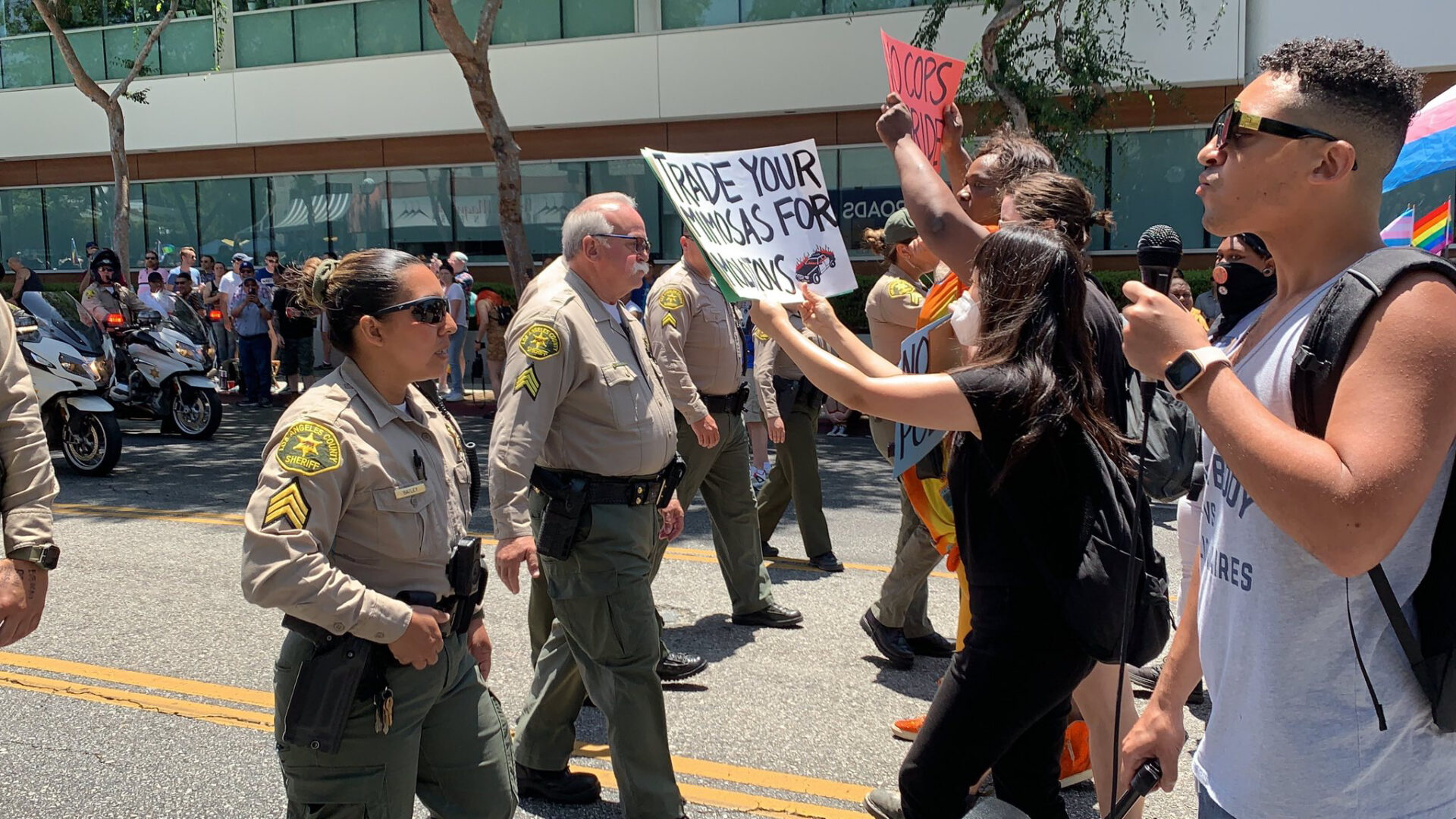 By Nika Soon-Shiong | WEST HOLLYWOOD – West Hollywood's Public Safety Commission passed a motion to reallocate $3.2 million from the annual sheriff's contract to much needed social services.
In exchange for recovering two out of 249 stolen phones, the council will discuss a $1,030,000 contract increase to support training for undercover sting operations. Zero cell phones were recovered from dimly lit, noisy nightclubs in the sting operations so far. The $22.15 million LASD contract will soak up one fifth of the city's budget.  
One out of every five calls to the WeHo sheriff's department is to address homelessness. An unprecedented campaign to reallocate dollars from LASD to social services has been supported by the 17th president of the NAACP, founder of CalEITC4Me, former mayors, and more.
As one resident shared in the outpour of public comments to the June 6 City Council meeting, "We need less money for cops, and more money for things like mental health, social services, and unarmed security."The commenter said they'd witnessed armed LASD officers sitting around in their cruiser, not attending to a deceased elderly neighbor's body and instead waiting for the coroner's office to handle the situation.
The commenter also said they personally experienced being met with armed LASD officers just to report that their identity had been stolen. "I had to ask two [officers] to come to my unit and stare at my modem," the commenter said. "All of this is such a waste! There is no reason to send highly paid and trained soldiers to do the type of work that a low-level bureaucrat could do."
Let's put the sheriff and social services budgets into perspective with two examples: the cost for an 18 month-guaranteed income pilot for LGBTQ+ residents versus three days of law enforcement at the city's Pride events.
WeHo announced a guaranteed income pilot delivering $1,000 per month to elderly LGBTQ+ residents. After a legal debate over the program's discrimination against straight people, applications will re-open late June. Over a year after the pilot was announced, only 25 people will be selected.
There was little debate around spending even more than the total guaranteed income payments for the LASD to patrol Pride. As one ACLU SoCal lawyer shared to City Council:
"Pride was, and still is, a protest. Instead, WeHo made Pride into a parade for the sheriff… The department is openly bamboozling you, the city, and other contract cities. We can all see it."
Other commenters matched this sentiment, reflecting that voters are ready for change:
"Rainbow-wrapped cars do nothing for the community," said one commenter. "WeHo filled Pride with deputy gangs," said another."
LA City controller candidate Kenneth Mejia's historic lead in the recent primary demonstrates the demand for common-sense budgets backed by clearly communicated and transparent data. So far, Mejia has won almost double the votes of an established, career politician of 35 years, and has nearly the same vote tallies as the leading mayoral candidates, using a platform of financial education.
It's been a year since the city asked the WeHo sheriff to audit the department's own performance. This summer, the city will spend $500,000 for an external auditing firm to audit the sheriff's audit. The plan to "audit the audit" starkly reveals the level of trust this department has earned.
It's true that WeHo residents are not feeling safe. A community study showed that, in 2013, only 43% of residents felt very safe. A robust sheriff presence was the primary solution offered. Five years later, in 2018, even fewer felt very safe: only 26%.
It's also true that there is no correlation between the rising costs of the sheriff contract and crime reduction. Who gave us this data? The sheriff's department itself.
Let's remember that reducing the LASD contract does not even imply there will be fewer officers in WeHo. According to the LA County CEO, the LASD hired or promoted 1,900 new employees during the "hiring freeze" and is not prevented from assigning deputies to contract cities.
In Denver, a Support Team Assisted Response (STAR) Program sent mental health clinicians, paramedics, or emergency medical technicians to respond to low-risk calls coming into the 911 system. Most of the 15.6 million calls to the STAR team did not involve a safety concern or weapon.
The program reduced crime by 34%. We can let an alternative emergency response team take similar calls in WeHo, where each single LASD deputy could pay for three social service or mental health workers. For the cost of one officer, we could buy new iPhone 13s for each resident who was pickpocketed, and still have 109 phones left over at City Hall.
The $3.2 million LASD contract reduction could quadruple the number of unarmed Block by Block Security Ambassadors to 110 people. There could be a Block by Block Security Ambassador on every corner of the two square mile city.
Investing taxpayer dollars into the gigantic LASD bureaucracy has never been an effective solution to address homelessness or crime. Direct cash programs reduce crime. Alternative emergency response teams reduce crime.
Perhaps this doesn't matter when perception trumps reality. We have a chance to change both and set an example for other contract cities by investing in more effective –– and fiscally responsible –– solutions to public safety.
There's an ongoing petition for the city to reallocate $3.2 million from LASD to social services.
The public has from June 23rd onwards to submit written public comments before the city's budget is finalized at the June 27th City Council meeting.
********************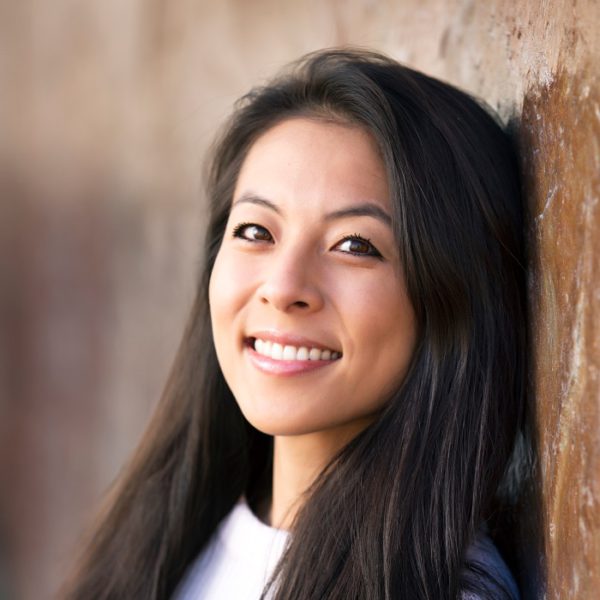 Nika Soon-Shiong is the Public Safety Commissioner for the City of West Hollywood.
Additionally she is the Founder @fund4gi, Director @ComptonPledge, Board Chair @onefairwage and a PhD Candidate @UniofOxford
********************
The preceding article was previously published by Knock LA and is republished by permission.
To Biden: No Pride in detention of Transgender, queer communities
Jennicet Gutiérrez declines to attend White House Pride event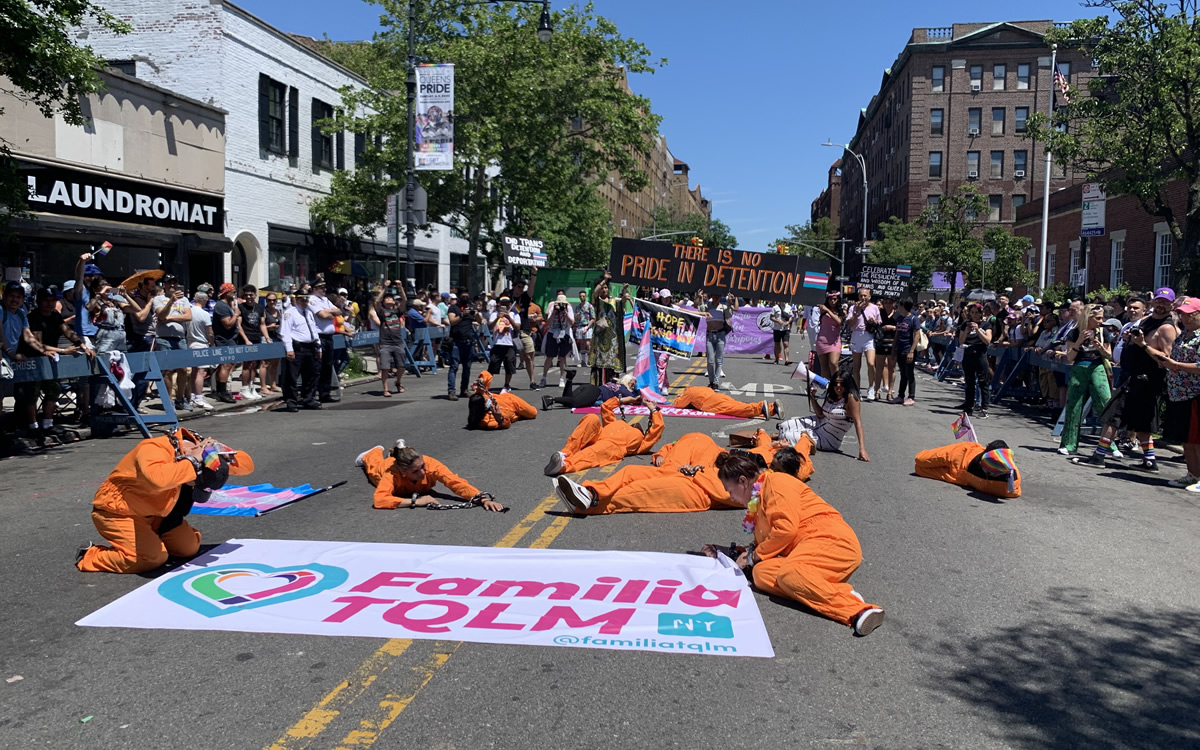 Editor's note: This is the letter that Jennicet Gutiérrez sent to the White House in response to the invitation she received to attend its Pride Month celebration.
June 13, 2022
Dear President Biden and Dr. Biden,
I received your invitation to the White House Pride Celebration on June 15, 2022, and with a clear conscience I am letting you know that I will not be attending this event. There should be no White House celebration when Trans and queer communities are suffering and being detained by your administration. There is no pride in detention.
At the start of your administration you pledged to protect LGBTQ+ people worldwide, but it's a commitment that you have failed to uphold at home.
Almost a year ago, while you were holding a Pride reception, Trans and queer immigrant leaders from across the nation marched to the White House, demanding the release of trans people, people living with HIV, and any medical condition, from detention centers across the country. We are still seeking justice for Victoria Arellano, Roxsana Hernández, and Johana Medina, trans women who died because of the negligence of Immigration and Customs Enforcement (ICE).
Our members across the country are marching and protesting this Pride Month with the same demand of ending the violence and killings of Trans people. There have been over two million deportations since you took office, setting you up to be the next deporter-in-chief. Your administration has used Title 42 as an excuse to deport immigrants seeking a better future, most of them Black and brown people and including Trans and queer immigrants, even as your administration is relaxing requirements for people traveling to the United States. More than 32 states have drafted bills that would criminalize trans youth and their families for providing life affirming healthcare. Transgender people and children are under attack by the same white supremacist forces that are plaguing our nation and we haven't seen your administration's response be enough in the face of these attacks.
The reality is that as this celebration is taking place, Trans people currently in ICE custody will be in unsafe conditions. You could easily stop their suffering by instructing the Department of Homeland Security to implement a policy of liberating Trans people, people living with HIV and other medical conditions, as well as other vulnerable people.
Ending Trans detention and using your executive powers to protect LGBTQ people would have a greater impact on our community and would save many lives rather than hosting an event to deliver a well-crafted speech with broken promises.
Respectfully,
Jennicet Eva Gutiérrez
—
13 de julio del 2022
Estimados presidente Biden y Dr. Biden,
Recibí su invitación a la Celebración del Orgullo de la Casa Blanca el 15 de junio de 2022 y con la conciencia clara les hago saber que no asistiré a este evento. No debería haber celebración de Orgullo en la Casa Blanca cuando las comunidades trans y queer están sufriendo y siendo detenidas por su misma administración. No hay orgullo en la detención.
Al comienzo de su administración, se comprometió a proteger a las personas LGBTQ + en todo el mundo, pero es un compromiso que no ha podido mantener en casa.
Hace casi un año, mientras celebraban una recepción de Orgullo, líderes inmigrantes trans y queer de todo el país marcharon a la Casa Blanca, exigiendo la liberación de las personas trans, las personas que viven con el VIH y cualquier condición médica, de los centros de detención de todo el país. Todavía estamos buscando justicia para Victoria Arellano, Roxsana Hernández y Johana Medina, mujeres trans que murieron debido a la negligencia del Servicio de Inmigración y Control de Aduanas (ICE).
Nuestros miembros en todo el país están marchando y protestando este mes del orgullo con la misma demanda de poner fin a la violencia y los asesinatos de personas trans. Ha habido más de dos millones de deportaciones desde que asumió el cargo, lo que lo prepara para ser el próximo jefe-de-deportaciones. Su administración ha utilizado el Título 42 como una excusa para deportar a los inmigrantes que buscan un futuro mejor, la mayoría de ellxs personas Negras y personas de color, e incluyendo a inmigrantes trans y queer, mientras su administración está relajando los requisitos para las personas que viajan a los Estados Unidos. Además, más de treinta y dos estados han redactado proyectos de ley que criminalizan a los jóvenes trans y sus familias por proporcionarles atención médica que afirma su género y salvan sus vidas. Las personas transgénero y los niños están siendo atacados por las mismas fuerzas supremacistas blancas que están plagando nuestra nación y no hemos visto que la respuesta de su administración es suficiente frente a estos ataques.
La realidad es que a medida que se lleva a cabo esta celebración, personas trans actualmente bajo custodia de ICE estarán en condiciones inseguras y peligrosas. Usted podría parar fácilmente su sufrimiento instruyendo al Departamento de Seguridad Nacional para que implemente una política de liberación de personas trans, personas que viven con VIH y otras condiciones médicas, así como otras personas vulnerables.
Poner fin a la detención trans y usar sus poderes ejecutivos para proteger a las personas LGBTQ tendría un mayor impacto en nuestra comunidad y salvaría muchas vidas en lugar de organizar una celebración de Orgullo para pronunciar un discurso bien elaborado con promesas incumplidas.
Respetuosamente,
Jennicet Eva Gutiérrez