Outing of a priest and data privacy in the LGBTQ community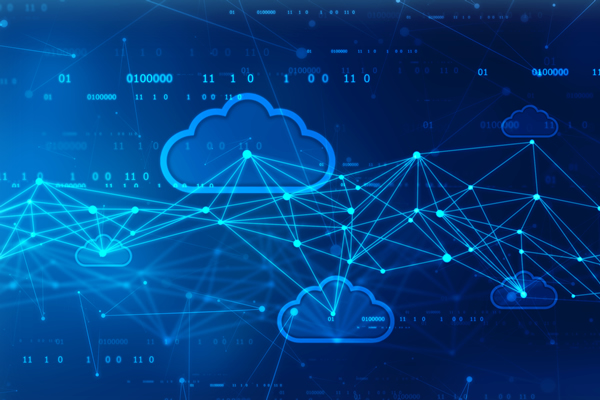 WASHINGTON – The story was impossible to miss. A top official in the Catholic Church resigned after a Catholic newsletter obtained mobile location data from his cellphone without his knowledge to track his activity on gay dating app Grindr and determined that he was visiting gay bars and other locations, including a Las Vegas "gay bathhouse."
According to the newsletter, this information was gathered through "commercially available app signal data," which is "aggregated and sold by vendors." The data itself did not contain the priest's real name or phone number but the newsletter was able to identify him and track his mobile location precisely as the priest traveled between his residence, headquarters, meetings he attended as well as his lake house and an apartment he rented.
While gay twitter lit up with the schadenfreude and hypocrisy of the story, data security experts expressed grave concern about the data privacy implications of this incident. The newsletter managed to easily unmask and identify a specific person and their movements from an anonymous dataset.
This is precisely the type of scenario data privacy experts have been warning against for a long time. Putting aside what we may think of the particular individual being outed, this gross privacy violation where private data is being used to out someone should be of concern to every single LGBTQ+ individual.
The LGBTQ+ community is particularly susceptible to online data security breaches, abuse, or misuse. According to our research, more than 80 percent of LGBTQ+ respondents say they utilize social media, compared to 58 percent of the general population.
We rely on the security of our devices to protect our community and allow vulnerable populations to more openly and freely share their personal stories and struggles online, as well as to access information on health and other critically important and sensitive topics securely.
These devices also collect vast amounts of particularly sensitive data that, in the wrong hands, can endanger or harm LGBTQ+ individuals.
Social apps, dating apps, health apps and location tracking services all collect very personalized data and though most of these apps claim to anonymize and protect your data, in fact, it has been shown over and over again that, in fact, with just a few data points (such as your work location and home or school location) individuals can be identified from anonymized data rather easily.
Data regarding an individual's sexual orientation, gender identity, or details about their sex life can be important to the provision of social and healthcare services, public health, and medical research. However, the same data can be incredibly sensitive — and the collection, use, and sharing of this data raises unique privacy risks and challenges.
As the outing of the Catholic priest has shown, for LGBTQ+ people, the sensitivity of where they travel, and for what purpose, carries much higher stakes, especially if they have not come out publicly. The existence of technologies that track movements in real-time, whether it's a ride to a medical appointment, a place of worship, or your own home, opens too many doors for abuse.
Beyond potential embarrassment, individuals can still lose their jobs and face rejection by their families and communities if data tying them to LGBTQ+ apps or locations is exposed. Even more problematic, in too many countries around the world where LGBTQ+ acts or identities are still criminalized, the consequences can be far more severe.
In addition to mobile app tracking, a range of new technological innovations has the potential to put the safety and civil liberties of LGBTQ+ individuals at risk. Rapidly advancing facial recognition technology, for example, is being embraced and employed by several local, state, and federal government entities without much, if any, oversight or safeguard.
These technologies have a discriminatory track record against minorities and are especially vulnerable to error for non-binary and transgender individuals and are ill equipped to identify individuals that do not fit neatly into gender boxes.
Lawmakers need to act now to make sure that sensitive data is not being used in harmful ways. Legislators need to make it a point to develop strong, common sense federal privacy laws.
We ask this administration and Congress to prioritize bipartisan data privacy legislation that ensures all people's location, biometric, and other data remains private, and reflects the unique needs of minority communities by explicitly including heightened protection for SOGI (sexual orientation and gender identity) data.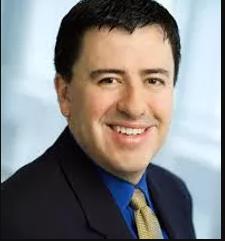 Carlos Gutierrez is deputy director and general counsel for the LGBT Technology Partnership & Institute, which works to improve access, increase inclusion, ensure safety and empower entrepreneurship for LGBTQ+ communities around technology.
Senators Manchin and Capito: We need your support
Equality Act would protect LGBTQ West Virginians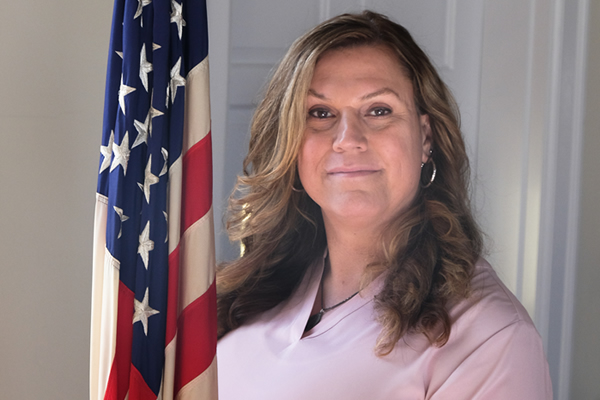 I'll never forget the day the Common Council for the city of Beckley, W.Va., voted to amend our nondiscrimination ordinance to protect individuals from discrimination based on their gender identity and sexual orientation. It was heart-warming to see the freedom and dignity of all LGBTQ people affirmed in my home community. It's made Beckley stronger and a brighter place to live, work, and visit.
As a transgender veteran, the passage of the ordinance felt especially fulfilling to me. I served my country proudly for 23 years, including three combat tours—two to Iraq and one to Afghanistan—earning three bronze stars for my service, in addition to other awards.
When I returned home, I was left vulnerable to discrimination in key areas of life. That's because West Virginia is one of 29 states where LGBTQ people are not protected by either an explicit statewide law, or federal protections prohibiting discrimination in housing, healthcare, and public spaces like restaurants and stores.
I'm grateful to have protections in Beckley, but when I leave the city or visit a place where discrimination is allowed, I lose that security. It bothers me that I served my country, deployed to places where many people did not want to go, and yet I'm told in most of this country that I don't deserve to be protected and guaranteed respect and dignity. As service members, we take the oath to protect the Constitution of the United States, and I believe that the Constitution includes and protects all of us; "We the People" means everyone.
I came out for the first time to anyone in 2010, but it wasn't until years later, after I retired from the Army, that I came out more publicly. The government policy at the time denied open service to transgender people. The Army spent years and millions of dollars training me, and other transgender people, to protect our freedom and nation; yet we would be discharged if we tried to serve as our authentic selves. I cannot fathom why, in an all-volunteer military, we would turn away qualified people.
My experience in the military gave me a glimpse of anti-LGBTQ discrimination, and I'm glad that categorical employment discrimination is no longer government's policy. Still, discrimination continues to happen. One of my friends who is transgender got a job after many rejections, but was quickly taunted by her employer and fellow employees using her pre-transition name, intentionally called the wrong pronouns, and generally creating a hostile work environment. A gay male couple in my neighborhood were one of the first same-sex couples to marry in West Virginia; but two weeks later one of the men was fired, supposedly for "performance issues" that had never surfaced prior to his marriage. I personally have been misgendered and harassed at a fast food restaurant nearby, the workers at which repeatedly ignored me when I corrected their use of "sir" and male pronouns.
It's well past time that we address this, by taking action at the federal level. Right now, the Equality Act is pending in the U.S. Senate, having already passed the House of Representatives with bipartisan support. We need our senators—including Sens. Joe Manchin and Shelley Moore Capito—to come aboard and support the passage of comprehensive federal protections.
Our senators have the opportunity to make bipartisan history, to say, together, "We believe in equality in West Virginia." With a spotlight on our state like never before, it's up to our senators to illuminate the path forward, get to work, and ensure everyone has a chance to thrive.
It's been a scary year to be transgender, as state after state passes demeaning anti-transgender laws. These bills send a pervasive, cruel message that transgender people are not welcome. It pains me to say that right now, I am the most guarded that I have ever been in the United States, nearly as guarded as I was while deployed for combat overseas. That's a sad reality, and there's really only one way to fix it.
We need to pass the Equality Act. We need to protect all LGBTQ Americans, including veterans like me. We need to live up to West Virginia's state motto: "Mountaineers Are Always Free."
Major Danielle Stewart lives in Beckley, W.Va. She currently serves as the chair of the city's Human Rights Commission as well as on the board of directors of numerous nonprofits.
Danielle Stewart maybe reached at: [email protected]
Pledge supporting an Israeli queer film festival a show of solidarity that shouldn't be needed
Supporters of TLVFest boycott denounced 'pinkwashing'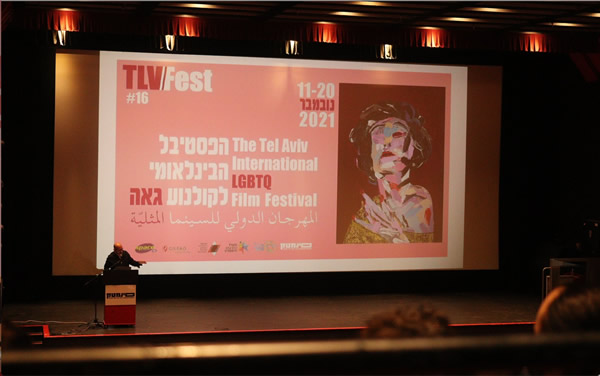 Last year, when I discovered that over 130 filmmakers and artists signed a pledge to boycott Tel Aviv's TLVFest, a locally sponsored queer film festival, in solidarity with LGBTQ+ Palestinians, my heart broke.
The signatories denounced "pinkwashing," a term frequently deployed by supporters of the Boycott, Divestment and Sanctions (BDS) movement which falsely accuses Israel of pointing to our respect for LGBTQ+ rights as a way to distract from the government's denial of rights to Palestinians.
The news didn't just hurt because I'm from Tel Aviv, or because I am a gay man. It hurt because rather than lift up queer Israelis or Palestinians, it actually tore us down.
So I was relieved last week to see more than 200 members of the entertainment industry—including notable names like Mila Kunis, Neil Patrick Harris and Dame Helen Mirren—sign a letter rejecting the cultural boycott of TLVFest. The letter expressed solidarity with "all the participating filmmakers against the divisive rhetoric espoused by boycott activists who seek to misinform, bully and intimidate artists."
While I commend these brave individuals for taking this stand, the controversy begs the question: How is it that, in 2021, a group of actors, musicians and film executives even needs to vocalize support for artistic freedom while denouncing those who call to boycott LGBTQ+ filmmakers? Such a letter would never have been necessary in defense of a queer film festival in any other country.
While this boycott claims to serve the interest of oppressed minorities, the logic of the pinkwashing accusation effectively delegitimizes any advancements made in Israeli LGBTQ+ rights, weaponizing victories for our community against us. And there are many victories to cite.
In 2019, for example, Israel's Supreme Court ruled against discriminatory surrogacy laws targeting gay men. Days before that, Israel's Justice Ministry approved new rules allowing trans Israelis to change their gender on their IDs without undergoing surgery. And of course, gay Israelis including myself have been serving openly in the military since 1993.
Israel is not perfect, but its flaws are not good enough reasons to wholly reject its achievements. When police brutality occurs in the United States, that doesn't mean we refuse to attend celebrations of LGBTQ+ Americans. Whether in America or Israel, a country's most marginalized individuals should not be forced to pay a price for the misdeeds of their governments.
By declining to take part in TLVFest, those crusading against alleged pinkwashing also erase the important work done by queer Israelis who, like LGBTQ+ people around the world, are often at odds with our own country's government. We too are dissenting voices in Israel, speaking out against the very policies that these boycotting filmmakers detest and working to reverse the status quo in the Palestinian territories. For example, while serving as a humanitarian officer in the Israeli Defense Forces, I helped at-risk queer Palestinians seek asylum under the Israeli Ministry of Interior.
Perhaps more disturbing than invalidating Israel's LGBTQ+ progress and diminishing queer Israeli voices is how the activists behind this boycott appear, like most in the BDS movement, to be singularly focused on Israel. Meanwhile, the deplorable treatment of LGBTQ+ Palestinians by their own government gets little to no attention.
In 2019, Palestinian Security Forces spokesperson, Col. Louai Irzeiqat, described LGBTQ+ activism as "a blow to, and violation of, the ideals and values of Palestinian society." This followed the Palestinian Authority's decision to ban a Palestinian gay and transgender rights group from holding events in the West Bank, threatening to arrest any participants. It's not surprising then that 95 percent of Palestinians believe that homosexuality is "unacceptable."
The failure to recognize, or at least hold equally accountable, the Palestinian regime for its crimes against LGBTQ+ Palestinians demonstrates a stark double standard that singles out Israel while emboldening the discrimination of Palestinian oppressors. So, to those who claim to truly want to help Palestinians—particularly queer ones—I encourage you to lift up LGBTQ+ Israelis and Palestinians, not boycott us.
Two hundred celebrities seem to understand that this is a much more effective way to fight for LGBTQ+ rights. It'd be nice if the rest of the activist community could do the same.
Hen Mazzig, an Israeli Mizrahi Jewish writer and LGBTQ+ advocate, is editor-at-large of the J'accuse Coalition for Justice and a Senior Fellow at the Tel Aviv Instituteand. Follow him: @HenMazzig
Global community needs to help save Brazil's democracy
Jair Bolsonaro trying to undermine judicial independence, LGBTQ rights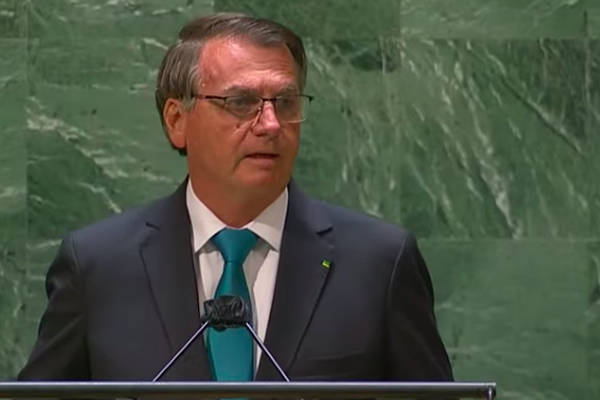 Brazilian President Jair Bolsonaro used the country's independence holiday, Sept. 7, to rally his supporters in protests against Brazil's democratic institutions, particularly the judiciary; basically the only institution at present that checks the president's authoritarian aspirations. Over the past two decades, the Supreme Court has provided a safe space for human rights protections, specifically LGBTQI+ rights. If the court falls, it would be the downfall of Brazil's democracy, posing a threat to its diversity.
Over the past decade, the Brazilian LGBTQI+ community has accomplished historical victories through numerous Supreme Court rulings, including a ruling in 2013 to legalize gay marriage. While these victories were celebrated, they were also bittersweet. As the LGBTQI+ community gained ground in equality; Bolsonaro's far-right party gained political space, and unfortunately, the hearts of some of my dearest family members.
Bolsonaro's accession to power in 2018 came with a wave of conservative, reactionary and LGBTQI+phobic discourse that shook every aspect of Brazil's public and private life. As the minds of minorities in the country darkened and as I fought against depression, I saw my friends suddenly rushing to register their partnerships or change their civil names fearing that the rulings allowing for their rights could be overturned. Three years later, with judicial independence under attack, our nightmares are becoming a reality.
Bolsonaro's government has significantly impacted the LGBTQI+ movement by abolishing the LGBTQI+ National Council and significant budget cuts to Brazil's once globally recognized HIV/AIDS prevention program. Moreover, policies aiming to fight racism or promoting gender equality are also being abandoned or defunded.
Inflation, hunger, unemployment and extreme poverty are on the rise. In the case of further democratic erosion, we are getting the conditions set for a humanitarian crisis in Brazil.
Brazil's stability is of interest to the entire region and the world. Considering the country's influence in Latin America, a coup could generate a domino effect across the continent. Hence, political, social, and economic international stakeholders should raise awareness and pressuring Bolsonaro's administration
Historically, social minorities are the first ones to be sacrificed in political turmoil. As I wrote this text, news came along that indigenous land rights are being bargained and that Bolsonaro will take this attack on the environment to his speech at the United Nations. As has happened in Poland and Hungary, soon Bolsonaro will turn his gun to the LGBTQI+ community. It is clear by now that Bolsonaro envisions Brazil as a leader of far-right conservatism in the world.
That is why we need the global community to stand with us. As we take to the streets calling for impeachment, Bolsonaro still counts with the support of important stakeholders. Businesspeople are among the president's most supportive groups, despite the economic disaster we have been through. If they can't see the obvious internal consequences of eroding democracy, then international pressure should make them see it.
We need clear statements by political parties, foreign media, think tanks, financial groups, etc., that the attacks on Brazil's institutions and minorities will cost the economic sector money. With this, we can unlock the impeachment process and rebuild Brazil's legacy as a country that celebrates diversity.
Egerton Neto is the international coordinator for Aliança Nacional LGBTI+ in Brazil and Master of Public Policy candidate at the London School of Economics.