MTV 'True Life Crime' host reinvents genre
Dometi Pongo puts focus on victims of anti-LGBTQ violence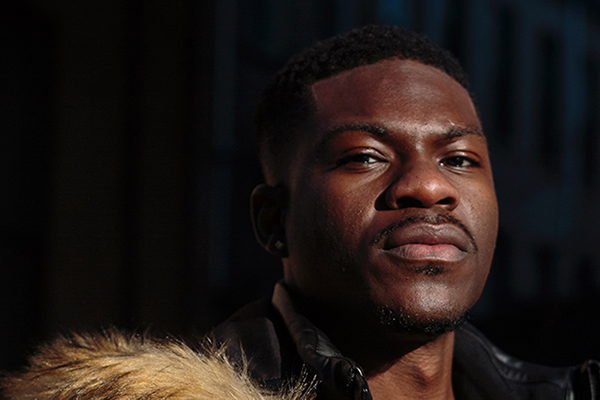 The last place most of us would expect to find a true crime show is on MTV. Yet that's exactly where you'll find "True Life Crime" and its host Dometi Pongo, who on Aug. 24 will take a journalistic deep dive into the Mississippi murder of trans teen Mercedes Williamson – just one of the brutal, tragic stories covered by the show since its debut in 2020.
They are the kinds of stories, of course, that make fans of the genre eagerly stay up late to binge watch old episodes of "Cold Case Files" or the latest Netflix serial murderer doc. But while those shows content themselves with being a guilty pleasure for their viewers, this one aims a little higher.
To begin with, it primarily covers violence against people from marginalized communities; and though it examines facts and evidence, those take a back seat to discussion of the social issues around the crimes. Instead of placing all the emphasis on the "how" and "who," the show puts it on the "why," taking the spotlight from the killer and shining it on the victim instead – a far cry from the kind of truncated treatment usually bestowed by mainstream news sources when covering crimes against marginalized people.
Pongo – a charismatic host whose passion for amplifying the stories of marginalized communities is tied to his roots in Chicago's south side – spoke to the Blade about the intentions behind the show, and the need to include the stories of LGBTQ victims.
BLADE: Besides the upcoming episode about Mercedes, this season has already covered two other cases involving anti-LGBTQ violence: the murders of Britney Cosby and Crystal Jackson, who were a lesbian couple, and Muhlaysia Booker, a trans woman of color. Did you come into the show wanting to bring visibility to these kinds of cases?
DOMETI PONGO: It's my connection to marginalized communities that made me want to do it, to talk about other marginalized communities that I'm not even a part of, but which deserve a voice as well. I'll be honest with you, at a high level I understood the dangers of homophobia and transphobia in our communities, but I didn't know the numbers. I didn't know how often victims were dead-named, how under-reported anti-trans violence goes. I didn't realize how deep this really got, until I was in the thick of it, reporting on these issues.
The first season we did the story of Kedarie Johnson, who was a gender-fluid teen that was killed in Iowa. That story really helped to open my eyes, and so for this season we wanted to double down.
BLADE: The show differs from other crime shows because it's more concerned with exploring motives and issues around the cases than it is about the facts. Is that a conscious choice?
PONGO: There's a conscious idea of either answering questions that the family never had answered, or looking at elements of the person's identity, or the world around the crime, and figure out how we can tell a fuller story. You know, in some states they can secure a murder conviction without proving motive, so you can have a family go through the entire litigation process, all the way up to the killer being convicted, and they'll never know why their loved one was killed. The pain that comes from that is gut-wrenching. So, aside from just taking you through the crime and how the person is caught, what can we add to the conversation that can give some solace to the families?
BLADE: As a host, you bring a lot to the show. You're great on camera and your passion really shines through – but you always deflect the attention toward the family and the community around the victim.
PONGO: Thank you, I appreciate you noticing that. I'm the lens through which the subject gets to tell their story. If I share something about losses and experiences that I have, it's because I know that human-to-human connection will help the subject open up. As journalists, we're told never to become the story – and now we're in this age where you have to have a social media presence, you have to have some charisma about you, you have to be a host of sorts. But I want to make sure that I'm a human first when I'm talking to these families, and I'm glad if that shines through.
BLADE: It does, and so does the fact that your show doesn't sensationalize the way others do. There's nothing tabloid about it.
PONGO: We do want to differentiate ourselves. Why would you come to MTV for a true crime story rather than other networks that have been doing them for years? We've got to put our bent on it. We're focused on talking to young folks who live in the pop culture space, and the "True Life" franchise is the perfect avenue for that, because it's all about the true lives of the subjects, and we wanted to be sure that that was highlighted.
BLADE: The focus on social justice issues certainly gives the show a youthful perspective.
PONGO: They say the young have the energy, and the elders have the wisdom, and we want to arm the energy of these young people – these bright, action-oriented young people who mobilized with the racial reckoning of 2020, who are leading the charge – we want to arm them with context and information about more stories, and how everything in our society kind of folds into what happens. Many of our episodes end with a call to action. Who do you call to change this law? Who do you email? As effective a tool social media is, so is voting, so is emailing legislators, so is getting involved in advocacy groups. We arm our audience with the information that they need to keep doing the great work they're doing.
BLADE: It's really activism taking the form of entertainment.
PONGO: That's it, 100 percent. I started out at a Black-owned radio station on the South Side of Chicago. Al Sharpton held the afternoon slot for his show, each host was very community oriented, so I cut my teeth at that intersection of information and social justice – but I'm also a fan of hip-hop, I'm a fan of music, so when I'm not doing "True Life Crime" I'm doing MTV News interviews with my favorite artists. Investigating that intersection of social justice and pop culture is where I think a lot of our power lies. I think that's where the young people are sitting right now.
BLADE: What do you hope they take away from these stories?
PONGO: If there's anything that I want people to take away it's this: After the show, whatever social justice issue we talk about, research it. Dig into it. That guilty pleasure feels a little bit less guilty if you do the work after that TV cuts off.
"True Life Crime" airs on MTV at 9 p.m. on Tuesdays. All past episodes are available to watch on the MTV website.
Trans trailblazer helps queer the sci-fi genre in 'The Peripheral'
Alexandra Billings on increasing representation in Hollywood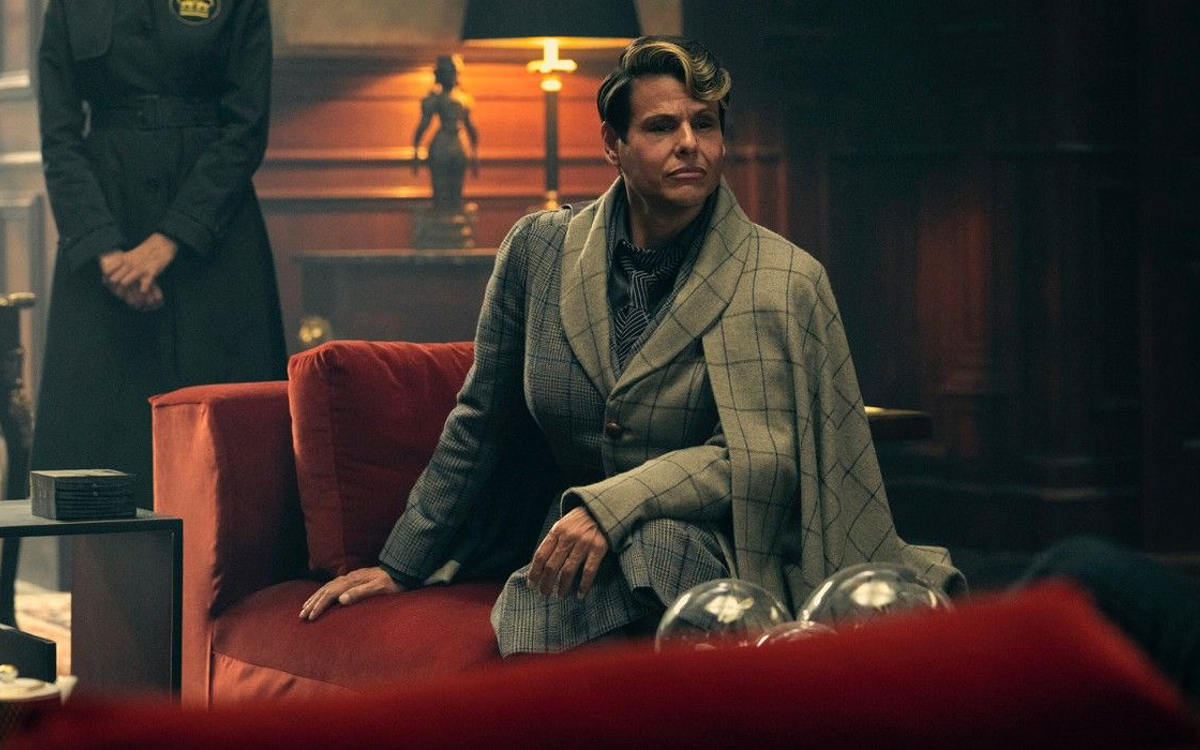 Alexandra Billings has been a pioneering trans performer several times over, but she tells us that her recurring role as Inspector Ainsley Lowbeer in "The Peripheral" – Amazon Prime's series adaptation of William Gibson's 2014 book of the same name – is a more personal first for her.
"I love science fiction! This is really my bag, and I've never done anything like it before!"
Created by Scott B. Smith, who co-executive produced the show alongside "Westworld" creators Jonathan Nolan and Lisa Joy, the show is a mystery-thriller set not just in one future but in two. Beyond the depressingly prescient dystopian one inhabited by protagonist Flynne Fisher (Chloë Grace Moretz) lies another, from which the surviving remnants of humanity employ advanced computer technology to reach back and alter the past. The stakes are high – there's an apocalypse involved — and a complicated, "Black Ops"-style secret war going on between factions struggling for control makes them even higher. Even for someone who doesn't look for these things, the allegorical comparison with our own world is impossible to miss; but then science fiction, done right, has always been a prime genre for making social, cultural, and political commentary – and author Gibson, widely credited with creating the whole "cyber-punk" sub-genre, knows how to do it right.
Billings recently spoke with the Blade about the show, among other things. Our conversation is below:
BLADE: It's refreshing to see you in something like this. We're not used to seeing such strong representation in these kinds of stories.
ALEXANDRA BILLINGS: Usually, if trans characters were in sci-fi in the past, we were plugged in – they were cisgender characters that trans people played and then they turned trans. But Lowbeer is written as a trans woman. That was extraordinary, and it was thrilling to me.
BLADE: She's a very strong presence.
BILLINGS: She's kind of a guide, and she also has great power – not mystical power, or magical, but intellectual. And that's one of the wonderful things about this show that I want to stress – it's very female-centric, very female-heavy. There's gender identity that is addressed, there are women of color that have great power and great strength and intellect. These are smart, witty, competent, capable women. No female depends on any other power except their own to be able to survive in the world of this story, and I think that matters, too.
BLADE: Did you ever imagine you would be playing a part like this in a mainstream Hollywood project?
BILLINGS: Oh no, God, no. When I first came to Hollywood, there were five of us, basically, me and Candis and Laverne and Trace Lisette, and a couple of other people, and that was it. Every time there would be an audition for a trans person – which was usually one of us in the hospital, or going to the hospital, or getting ready to go to the hospital, or something that had to do with the hospital – we would always meet each other. We finally just formed a little brunch club, we were like, 'Let's just get together after the next audition and go out. We might as well have food.'
Back then, there was just no concept of the transgender experience, because trans people were not writing any of these shows. You can't have someone who's never been through a lived experience pretend that they've lived that experience, it doesn't make any sense. Now, with more trans writers, more trans producers and showrunners in Hollywood, things are starting to change. But this was a shock. I was shocked when I heard about this character, and really shocked when I read the script. It really is brilliant.
BLADE: That's just one aspect of the show that feels forward-thinking. Don't you think the whole concept of a future world influencing our present day really strikes a chord with the rise of a younger generation that is primed and ready to take the wheel?
BILLINGS: I think what this show does is that it shines a light. It's a reflection of a human experience that is happening politically, globally, which is the takeover of righteousness, of our idea of what is helpful to the community – and what isn't.
We have a whole shift that is happening in the United States right now, which is a younger generation – the Gen Zs – saying 'I don't like the way a lot of the country talks about female empowerment, I don't like what you've done to take away autonomy for female bodies or choices, I don't like the way you talk about gender. There's a whole bunch of stuff that I don't like, so I want you out." It's why this 'blue wave' happened – because of them. There was this whole conservative movement before the midterms that was supposed to, like, take over, and it just fizzled out and died. I think this is just the tip of the iceberg.
BLADE: Let's all hope you're right. There's such a disheartening backlash in some pockets of our country over queer rights in general. We still even have fight to preserve marriage equality.
BILLINGS: We have this whole group of people out there talking about 'traditional marriage.' That means nothing. I want to tell them, 'Nothing exists inside that container – how far back do you want to go when you say 'traditional', do you still want to be able to vote? Stop being an idiot.'
BLADE: As someone on the battle lines, what would you like to see for the future of trans representation?
BILLINGS: We need to begin to have conversations that are so normalized about the transgender experience that we no longer talk about the transgender experience. We need to have an over-abundance of trans and nonbinary stories, of trans and nonbinary writers, producers, directors, creators, innovators, telling their own stories – so many of them that the cis-white-heteronormative patriarchy finally needs to step aside. That's what needs to happen.
BLADE: That seems like a hard sell to the people still holding onto the reins of power.
BILLINGS: When I say things like that, all of Hollywood takes a huge intake of breath. They think it's impossible. They can't conceive of that to be true because they think, 'What about MY stories? What about me?' As if there was a shortage of those.
Look at Candace Cameron, who quit Hallmark and just came out and said, 'I'm going to honor traditional marriage on my new channel, and those are the stories I'm going to tell.' What she's saying is, 'These two heteronormative cisgender people are the norm, that's what we're going to draw a circle around. Those are the only people that are going to be represented, that's what we're telling every single queer youth on the planet is the thing to be.' That's the message? So everybody else needs to move aside? That doesn't make you a trailblazer, it makes you a coward.
BLADE: There's another "C word" that comes to mind.
BILLINGS: (Laughing) That too.
You can watch "The Peripheral" on Amazon Prime.