Mj Rodriguez first trans performer nominated for a Lead Acting Emmy
"Rodriguez's nomination is a breakthrough for transgender women in Hollywood, and a long-overdue recognition"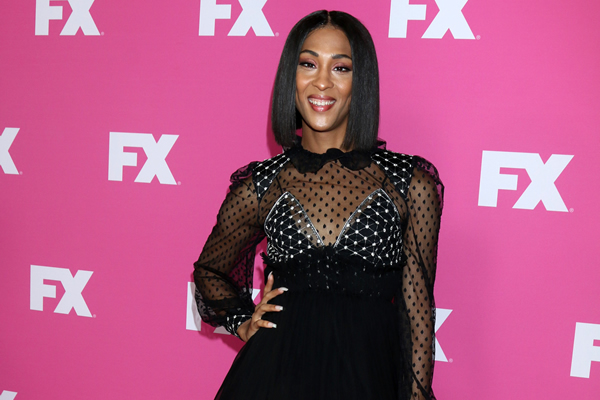 LOS ANGELES – "Pose" made television history once again on Tuesday morning with the announcement that Mj Rodriguez, who played the role of house mother Blanca through all three seasons of the beloved FX series, has received a nomination for Outstanding Lead Actress in a Drama Series at the 73rd Annual Emmy Awards.
It's the first time in the history of the Television Academy's prestigious awards body that a transgender performer has been recognized with a nomination in one of the leading actor categories.
The Ryan Murphy/Brad Falchuk/Steven Canals-created series, which follows the lives of several characters involved in the New York Ballroom culture during the 1980s and 90s, has been an Emmy contender since its first season, when it was nominated for Primetime Emmys as Outstanding Drama Series and Outstanding Lead Actor in a Drama Series.
It won the latter award for actor Billy Porter, who was nominated again for the show's second season, and on Tuesday snagged his third nomination in the category.
Porter's win in 2019 made him the first openly gay performer to receive the award in that category.
In addition to the two acting nods, "Pose" was nominated for the second time as Outstanding Drama Series. The show also received nominations for its hairstyling, makeup, prosthetic makeup and costumes (categories included in the Primetime Creative Arts Emmys, which are presented in a separate ceremony), bringing the total nominations for the show's three-season run to 20.

"Pose" was also honored with a special Television Academy Honors award at the 2019 Emmys, for "impactful" television.
In response to Rodriguez' nomination, GLAAD President & CEO Sarah Kate Ellis released a statement:
"Michaela Jaé (Mj) Rodriguez's Emmy nomination for Outstanding Lead Actress in a Drama Series is a breakthrough for transgender women in Hollywood, and a long-overdue recognition for her groundbreaking performance over the past three seasons of 'Pose.'
Additionally, the show's nomination for Outstanding Drama Series, as well as Billy Porter's third nomination for Outstanding Lead Actor in a Drama Series, mark a historic show that undoubtedly raised the bar for trans representation on television and changed the way viewers around the world understand the trans community.
As over 40 leading LGBTQ organizations pointed out in our open letter about POSE to Emmy Award voters, representation matters. Congratulations, Michaela Jaé, Billy Porter, and the entire POSE team – the world is standing with you and applauding your talents."
The letter mentioned by Ellis refers to an open letter released by GLAAD in June, signed by 40 leading LGBTQ organizations encouraging Emmy Award voters to show their support for "Pose," and specifically for the transgender and nonbinary actors – Michaela Jaé (Mj) Rodriguez, Dominique Jackson, Indya Moore, Hailie Sahar, and Angelica Ross – who lead the groundbreaking show.The complete list of nominees for the 73rd Annual Primetime Emmy Awards can be found here.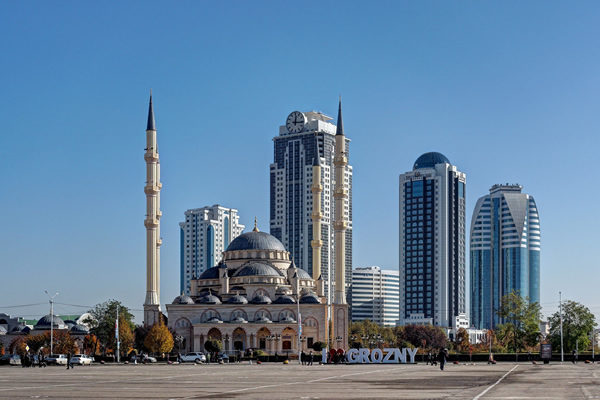 Also groundbreaking was an Emmy nomination for David France's "Welcome To Chechnya," the human rights documentary that explores a genocide campaign being waged against LGBTQ people in the tiny Russian satellite nation of 1.4 million people.
Since 2017, Chechnya, led by Russia's Ramzan Kadyrov, has executed a campaign to "cleanse the blood" of LGBTQ Chechens, overseeing a government-directed campaign to detain, torture and execute them and enlisted their families to kill some.

The documentary follows a group of Russian LGBTQ activists who, at great peril to their own lives, take matters into their own hands, creating an underground railroad to something like freedom.
The documentary uses groundbreaking technology to protect the anonymity of its subjects while exposing Kadyrov's evil.
'And Just Like That' ditches preachiness to become addictive TV
Second season wraps Aug. 24 with Samantha Jones cameo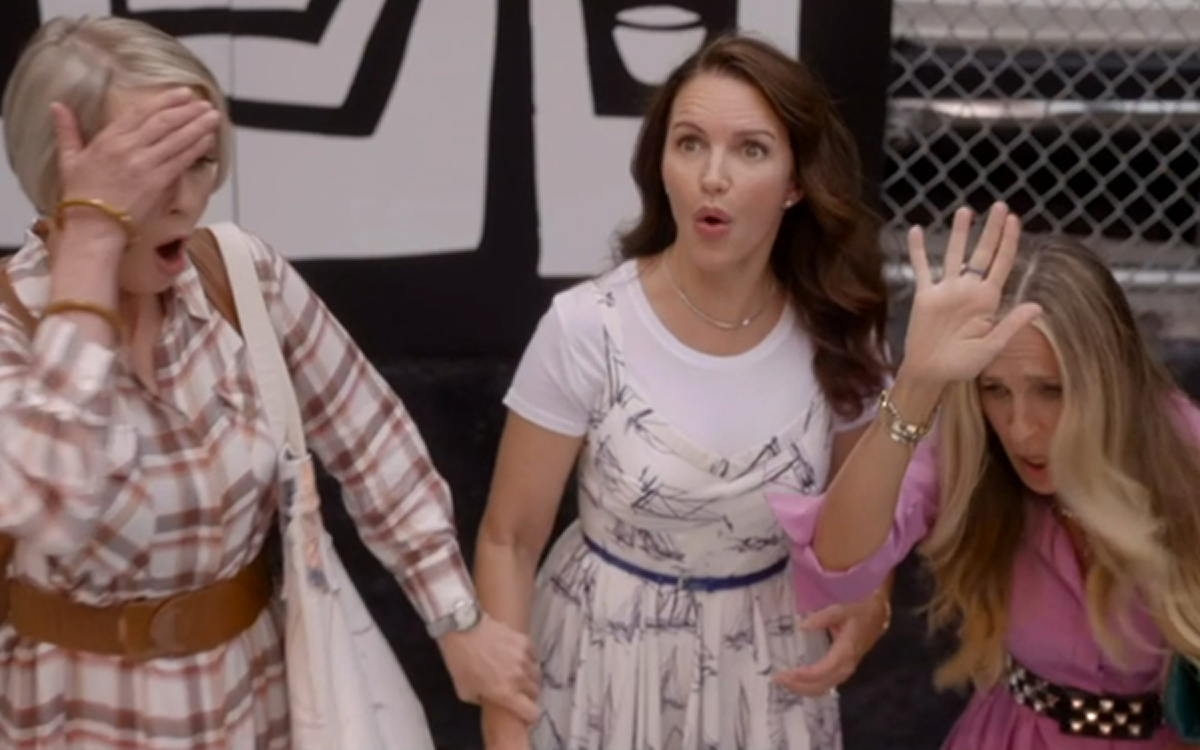 "Do you know where your children are?" New York TV station WNYW asks the parents in its audience every night.
This isn't a worry for Charlotte York Goldenblatt (Kristin Davis) or Lisa Todd Wexley (Nicole Ari Parker) two of the main characters featured on season two of "And Just Like That," (AJLT), the "Sex and the City" reboot, airing weekly on Max through Aug. 24. Their children (from elementary school kids to teens) are safely ensconced at a posh summer camp. While their off-spring are away, Charlotte, who back in the day ran an art gallery, is having sex so good it's like fireworks on the Fourth of July with her husband Harry (Evan Handler), a highly successful divorce lawyer.
Lisa, a distinguished documentarian filmmaker, and her husband Herbert (Christopher Jackson), a wealthy investment banker who's thinking about running for New York City comptroller, devote themselves to their work. And to enjoying the rare treat of having a drink at a swanky bar by themselves (sans children).
Meanwhile, corporate (turned human rights) lawyer Miranda Hobbes (Cynthia Nixon) knows all too well where her son Brady (Niall Cunningham) is. He's living with Steve (David Eigenberg), his dad, in their Brooklyn townhouse. Miranda's relationship with Che Diaz (Sara Ramirez), a nonbinary, bisexual, Mexican, Irish comedian who's making a TV sitcom pilot with Tony Danza (playing himself), has brought Miranda, Steve and Brady into therapy.
Carrie Bradshaw, writer, (Sarah Jessica Parker), Seema Patel, a hot real estate agent, (Sarita Choudhury) and Dr. Nya Wallace (Karen Pittman), a Columbia Law School professor, are so busy grieving, having exit-out-of-grief sex and mourning stolen Birken bags that they wouldn't have time for children. Nya is divorcing her musician husband Andre Rashad (LeRoy McClain) after many years of marriage because he wants kids and she doesn't.
Yes! It's summer in the city, "And Just Like That," the fab ladies are back! With less sizzle than in "Sex and the City," but still fun watch. No matter how hard the writers try, no amount of additional characters could make up for the absence of Samantha Jones, the utterly fabulous PR maven, who was an integral part of "Sex and the City." Even the highly talented Samantha Irby, a bisexual producer and writer of AJLT, couldn't create a character as captivating as Samantha, who is slated to make a cameo in the final episode.
But the sophomore season of "And Just Like That" has its share of style and juice. How can you resist a series that, in the seven episodes that have aired to date, has given us a (fictional) Met gala and a "cum slut?"
The first season of AJLT spent much time trying to make "Sex and the City" (SATC) more diverse.
It succeeded in many ways. Che, Seema, Lisa and Nya, the new featured characters of color, have intriguing stories. They have good chemistry with the original SATC characters. Yet, it sometimes felt heavy-handed and joyless.
The current season of the show, mostly, dispenses with the exposition and preachiness of season 1. In this season, sex and glam fashion are back in the city.
The episode of "AJLT," when Charlotte becomes Harry's Kegel coach to help him with his "dust balls" when he can't ejaculate and Carrie talks of "Casper, the friendly cum," is nearly as good as SATC's "funky spunk" episode.
The women on AJLT are fab. But one of the most enjoyable characters is Anthony Marantino (Mario Cantone), who runs the Hot Fellas bakery. In one hilarious scene, he turns to his BFF Charlotte when he desperately needs to find a Hot Fella to appear with him on Drew Barrymore's talk show. This being AJLT, Charlotte instantly finds a hot Italian poet who more than fits the bill. Dressed in his Hot Fellas uniform, the poet's "package" is so great, that looking at him makes Barrymore sweat.
In another scene, Lisa, wearing a dress (designed by Valentino) with a huge train that won't fit into a cab, has to walk 10 blocks to the Met Gala. "It's not crazy," she says to Herbert, who's holding her train, "It's Valentino."
"And Just Like That" isn't prestige TV. It's more important: it's addictive entertainment.