A worthy sequel to 'Maurice' revisits classic love story
After going to war, couple reunite in intriguing 'Alec'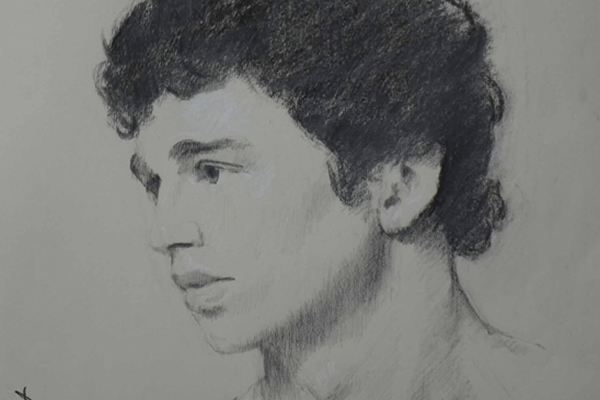 'Alec'
By William di Canzio
c.2021, Farrar, Straus & Giroux
$27/336 pages
A sequel that's nearly as good as the original! An intriguing queer love story! What more could you ask for as summer ends?
Today, on and off the page, queers fall in love, have sex, couple up, marry – embrace polyamory – as frequently and openly as politicos trade insults.
But, until recently, you rarely found LGBTQ+ characters in books. With few exceptions, when you encountered queer people in fiction, they were sick, dying, or in jail.
It's hard to overstate how revolutionary it was for queers when "Maurice" by the queer, British writer E.M. Forster was posthumously published in 1971.
For many of us, it was the first time we read a love story in which queer lovers ended up alive – unrepentant and unpunished.
Forster, who died at 91 in 1970, began writing "Maurice" in 1913 and finished it in 1914. Yet, he felt it couldn't be published during his lifetime.
Forster's novels (especially, "A Passage to India" and "Howards End") were critically acclaimed.
Forster lectured in England and the United States. Listeners heard him on the radio as he read his acclaimed 1939 essay "What I Believe."
In this essay, Forster spoke of his belief in personal relations, endorsed the humanistic values of "tolerance, good temper and sympathy" and decried authoritarianism.
His assertion in "What I Believe, that "if I had to choose between betraying my country and betraying my friend I hope I should have the guts to betray my country," has been a credo for many.
Yet, because being queer was illegal in the United Kingdom for most of his lifetime, Forster didn't want to publish "Maurice" while he was alive.
Homosexuality wasn't decriminalized in the United Kingdom until 1967.
Though he was out to some of his friends, Forster couldn't be openly gay because of the homophobia of his time.
"Maurice," which Forster dedicated "To a Happier Year," doesn't just have LGBTQ characters. Its two gay male lovers, Cambridge-educated, upper-class Maurice, and Alec, a gamekeeper, end up happily.
We may worry about what obstacles they'll run into while living in such a repressive time. But we know that they've gone off together.
"A happy ending was imperative," Forster writes in a 1960 "Terminal Note" on "Maurice," "I shouldn't have bothered to write otherwise."
"I was determined that in fiction anyway," he adds, "two men should fall in love and remain in it for the ever and ever that fiction allows, and in this sense Maurice and Alec still roam the greenwood."
Forster's legacy has had a reemergence in this century. "On Beauty," the 2005 novel by Zadie Smith is an homage to "Howards End."
Matthew Lopez's play "The Inheritance," which ran on Broadway, is, also, in part, an homage to "Howards End."
Many sequels, no matter how well-intended, aren't good. This is even more true when classic novels like "Maurice" are involved.
Yet, in "Alec," distinguished, gay playwright di Canzio has pulled off an engrossing, lively, moving feat of the imagination.
In "Maurice," we see things from Maurice's perspective. On a visit to his friend Clive, a country squire, he meets Alec, Clive's game keeper.
We know that Alec and Maurice, after both trying to blackmail each other, fall in love. But we learn little about Alec except that he loves Maurice.
In "Alec," we view things from Alec's eyes. Alec, in di Canzio's reimagining, is a three-dimensional character with feelings, ambitions and a back story.
Born in Dorset, England in 1893 to working class parents, Alec loves to read. He knows, because of his class, that he won't be able to go to college.
But he soaks up as much literature as he can at the library.
He enjoys reading about classic Greek myths and looking at pictures of art depicting the hunky, mythic heroes.
Early on, Alec knows that he likes boys and men. Though there's no way he can be openly gay, he's fine with his sexuality.
"It kept him out of trouble with girls," di Canzio writes.
Following his father in his line of work, doesn't appeal to Alec. His dad is a butcher. He doesn't want to become a servant to rich people if he'd have to be at their beck and call inside their house. Knowing that he has to do some type of work, Alec becomes a gamekeeper for Clive, a country squire.
He and Maurice meet when Maurice visits Clive. As in "Maurice," the lovers, after much angst and bungled blackmail attempts, go off together.
Up to this point, di Canzio is following the plot of "Maurice" – even quoting some of the dialogue from the novel.
In lesser hands, this might seem too plodding or too derivative. But di Canzio's retelling the story, though a bit slow, is fresh. You want to keep reading.
The lovers live together happily for a time. They can't be openly gay. Yet, they find people like themselves and LGBTQ-friendly folk in salons, clubs, and other underground queer spaces.
World War I shatters their happiness. Serving under horrific conditions in separate places, Alec and Maurice don't know if they'll survive or find each other after the war.
"How many of our stories have been expunged – from history, from memory?" a friend asks the couple.
You'll keep turning the page to discover how Alec and Maurice's story ends.
A bisexual coming-of-age tale with heart
'Things We Couldn't Say' offers pleasant surprises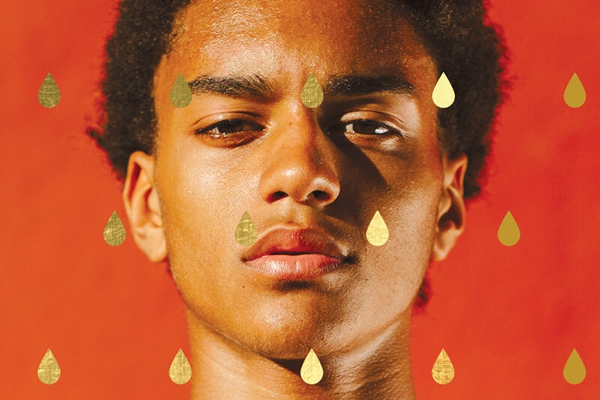 'Things We Couldn't Say'
By Jay Coles
c.2021, Scholastic $18.99/320 pages
You'd like an explanation, please.
Why something is done or not, why permission is denied, you'd like to hear a simple reason. You've been asking "Why?" since you were two years old but now the older you get, the more urgent is the need to know – although, in the new book "Things We Couldn't Say" by Jay Coles, there could be a dozen becauses.
Sometimes, mostly when he didn't need it to happen, Giovanni Zucker's birth mother took over his thoughts.
It wasn't as though she was the only thing he had to think about. Gio was an important part of the basketball team at Ben Davis High School; in fact, when he thought about college, he hoped for a basketball scholarship. He had classes to study for, two best friends he wanted to hang out with, a little brother who was his reason to get up in the morning, and a father who was always pushing for help at the church he ran. As for his romantic life, there wasn't much to report: Gio dated girls and he'd dated guys and he was kinda feeling like he liked guys more.
So no, he didn't want to think about his birth mother. The woman who walked out on the family when Gio was a little kid didn't deserve his consideration at all. There was just no time for the first woman who broke his heart.
It was nice to have distractions from his thoughts. Gio's best friends had his back. He knew pretty much everybody in his Indianapolis neighborhood. And the guy who moved across the street, a fellow b-baller named David, was becoming a good friend.
A very good friend. David was bisexual, too.
But just as their relationship was beginning, the unthinkable happened: Gio's birth mother reached out, emailed him, wanted to meet with him, and he was torn. She said she had "reasons" for abandoning him all those years ago, and her truth was not what he'd imagined.
There are a lot of pleasant surprises inside "Things We Couldn't Say."
From the start, author Jay Coles gives his main character a great support system, and that's a uniquely good thing. Gio enjoys the company of people who want the best for him, and it's refreshing that even the ones who are villains do heroic things.
Everyone in this book, in fact, has heart, and that softens the drama that Coles adds – which leads to another nice surprise: there's no overload of screeching drama here. Overwrought teen conflict is all but absent; even potential angsts that Gio might notice in his urban neighborhood are mentioned but not belabored. This helps keep readers focused on a fine, relatable, and very realistic coming-of-age story line.
This book is aimed at readers ages 12-and-up, but beware that there are a few gently explicit, but responsibly written, pages that might not be appropriate for kids in the lower target range. For older kids and adults, though, "Things We Couldn't Say" offers plenty of reasons to love it.
KTLA Morning: 'Made in California,' new book details iconic food brands
Author George Geary joined KTLA's morning crew live to discuss his new book "Made in California" which details California-born food brands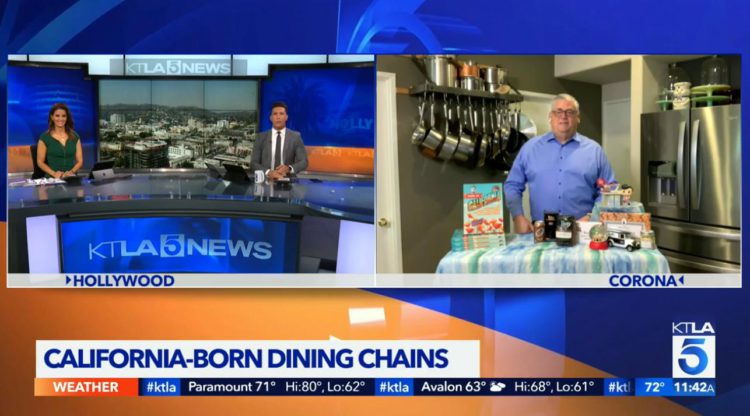 LOS ANGELES – Author George Geary joined KTLA's morning crew live to discuss his new book "Made in California," which details California-born food and drink brands.
Visit George's website for more information.
This segment aired on the KTLA 5 Morning News on Sept. 24, 2021:
Six books not to miss this fall
Memoirs, love stories, and ballroom await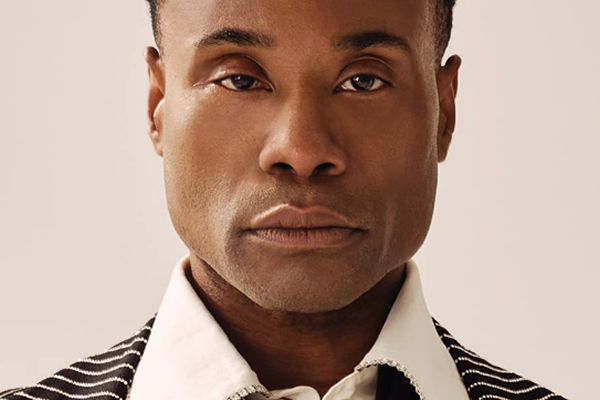 Staying inside and curling up always seems like a great idea but in the fall, it almost feels urgent, doesn't it? The great news is that there are a lot of good reads slated this fall for the LGBTQ reader.
Not your normal coming-of-age tale, "A Tale of Two Omars" by Omar Sharif, Jr. is the story of the author's youth during the Arab Spring in 2010. But that's only the launching point for the rest of the story: Sharif, the grandson of the great actor Omar Sharif, writes of his grandfather and the rest of his scattered family, and visiting them on various continents. He also writes of danger: a job he took that wasn't the kind of work he thought it was, and the threats he received for speaking out about his homosexuality in homophobic Egypt. It's a thrilling book, salted with memoir and you'll love it. (October)
If you're obsessed with the most recent incarnation of "Cinderella," then you'll likewise want to have "Unprotected: A Memoir" by Billy Porter on your shelf. This is a story in the author's own words, about growing up Black and gay, raised by parents who hope to change the latter, and seizing the strength to stay use your talents and stay the course. (October)
Who doesn't want it all? In the memoir "Greedy: Notes from a Bi-Sexual Who Wants Too Much" by Jen Winston, the author humorously examines what it means to be bisexual, why coming out as bi is fraught with landmines; dating, pronouns, sex, and more. Yes, you can have it (almost) all. (October)
Nightlife in Seoul is the backdrop for "Love in the Big City" by Sang Young Park, translated by Anton Hur. It's the story of a young gay man and his best female friend, and the fun they have exploring the clubs and bars in Seoul. As with many friendships, they both change and he is left to look for the love of his life alone. Fun, sassy, and poignant, this was a big best-selling debut novel in Korea. (November)
If something on the light side appeals to you, look for "The Coldest Touch" by Isabel Sterling. It's a novel about a young woman who knows how someone will die, just by touching them. Understandably, she'd love to lose that power, until a young vampire is sent to help her, and they fall in love. Can the two thwart the danger in their town that's coming from another, more sinister, paranormal figure? This is a book for young adults, but grown-up readers who love vampire stories will love biting into it. (December)
And finally, for the reader with creativity and movement in their bones, "And the Category Is…: Inside New York's Vogue, House, and Ballroom Community" by Ricky Tucker is what you'll want this fall. Go into an "underground subculture" for Black and Latinx trans and queer people, where marginalized LGBTQ individuals find acceptance, family, and help. With its roots in Harlem more than a century ago, you might not think you know much about ballroom, but you'll be surprised… (December). Season's readings!