Harris meets with Vietnamese LGBTQ activists
Two LGBTQ activists were among those who participated in a roundtable with Vice President Kamala Harris that took place in Hanoi, Vietnam
HANOI, Vietnam — Vice President Kamala Harris on Thursday met with two Vietnamese LGBTQ rights activists.
Harris' office said Chu Thanh Hà Ngoc, a transgender activist, and Đoàn Thanh Tùng, an LGBTQ advocate, participated in a "roundtable discussion with the vice president and Vietnamese social advocacy organizations" that took place at the U.S. Chief of Mission's home in Hanoi, the Vietnamese capital.
"It is critical that if we are to take on the challenges we face that we do it in a way that is collaborative, that we must empower leaders in every sector, including of course government but community leaders, business leaders, civic society if we are to maximize the resources we collectively have," said Harris.
Harris specifically noted the Vietnamese Health Ministry "helped craft the draft — and draft — the (country's) transgender rights law" that took effect in 2017.
"Transgender people deserve and need equal access to healthcare services," she said. "This is an issue that we still face in the United States, and it is an issue here in Vietnam, I know. And we will work together and support you and the work you are doing in that regard."
Ann Marie Yastishock, the U.S. Agency for International Development's mission director in Vietnam, moderated the roundtable.
It took place on the last day of Harris' trip to Southeast Asia that began on Sunday in Singapore, one of the dozens of countries in which consensual same-sex sexual relations remain criminalized. The trip also coincided with growing calls for the U.S. to evacuate LGBTQ Afghans from Afghanistan after the Taliban regained control of the country.
Ted Osius, who co-founded GLIFAA, an association of LGBTQ employees of Foreign Service agencies, was the U.S. ambassador to Vietnam from 2014-2017. The late-U.S. Supreme Court Justice Ruth Bader Ginsburg in 2015 presided over the Hanoi ceremony during which Osius and his husband, Clayton Bond, renewed their wedding vows.
President Biden in February signed a memorandum that committed the U.S. to promoting LGBTQ rights abroad.
Visibles Executive Director Daniel Villatoro and Ingrid Gamboa of the Association of Garifuna Women Living with HIV/AIDS were among the members of Guatemalan civil society who participated in a roundtable with Harris in June when she was in Guatemala City. USAID Administrator Samantha Power also met with LGBTQ activists in Guatemala and El Salvador when she was in the countries at around the same time.
LGBT Center closed by government of China's President Xi Jinping
In recent years the Chinese government has moved towards becoming more intolerant and homophobic towards LGBTQ people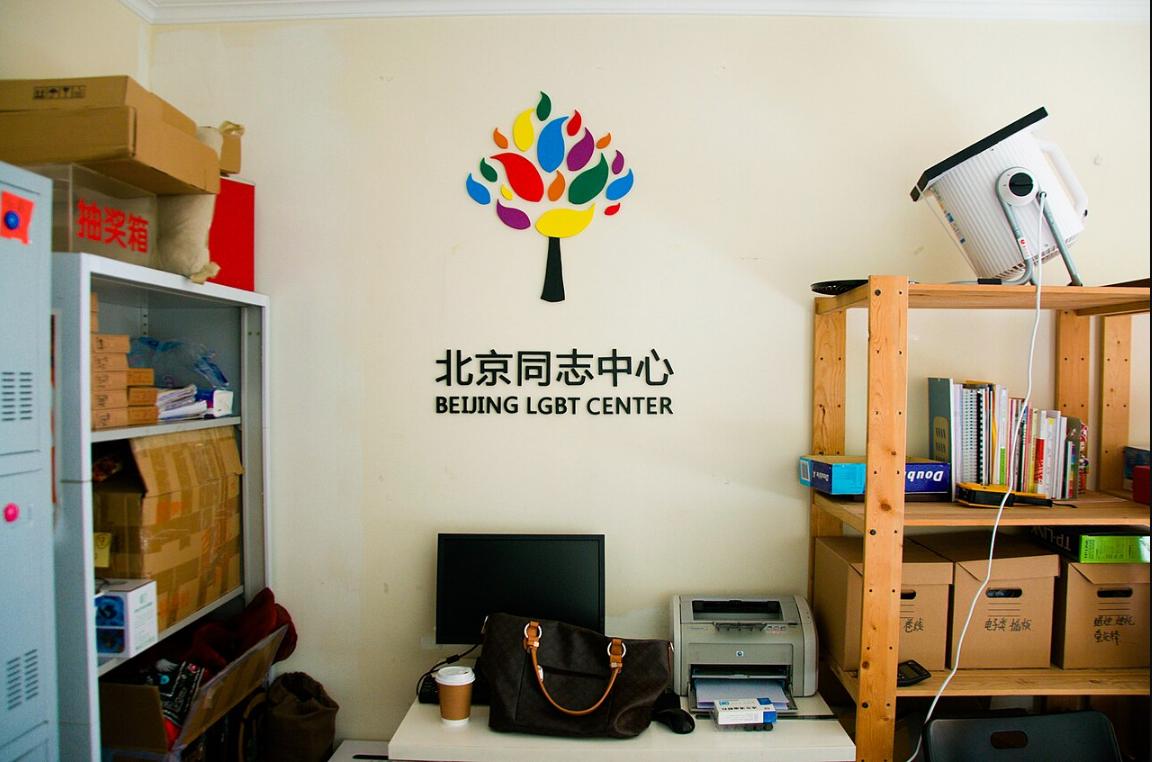 BEIJING, China – The government of Chinese President Xi Jinping continued its crackdown on the country's LGBTQ+ minority, abruptly forcing closure of the Beijing LGBT Center Monday.
In a brief message posted to the Sina Weibo microblogging website and on its WeChat account the Center stated: "We very regretfully announce, due to forces beyond our control, the Beijing LGBT Center will stop operating today."
With its closure, the Beijing LGBT Center, which has been operating for fifteen years since it was founded in 2008, leaves China's LGBTQ+ people with few resources to turn to. In November of 2021, prominent LGBTQ+ equality rights legal group LGBT Rights Advocacy China, co-founded by Peng Yanzi and A. Qiang in the city of Guangzhou in 2013, and focused its efforts on securing legal rights for LGBTQ individuals through strategic lawsuits in China's legal system, indefinitely suspended operations.
That suspension taking place after previously in July of 2021, the Cyberspace Administration of China (CAC) permanently disabled and deleted dozens of LGBTQ student organizations WeChat accounts across China.
The accounts, which were primarily managed by students, advocate LGBTQ and gender equality, and providing support to LGBTQ students on university and college campuses.
The pages of those accounts now display the message: "According to internet regulations, we have screened all content and suspended this account." The names of the accounts have been changed to "Unnamed."
In a early morning phone call Wednesday local time to an activist in the Chinese capital who asked to not be identified, the Blade was told that there was an accelerated push by President Xi Jinping's government to rein in LGBTQ+ groups and activists. The activist indicated that the center had published an article commemorating its 15 years of dedicated work last week, which "likely caught the scrutiny of both the Ministry of Civil Affairs and the Ministry of Public Security."
"They are not the first group, nor are they the largest, but because Beijing LGBT Center was in Beijing, it represented China's LGBT movement," said another Chinese activist who requested anonymity out of fear for his safety to the Associated Press. "In our political, economic and cultural center, to have this type of organization. It was a symbol of the LGBT movement's presence."
A human rights activist from Hong Kong, who spoke to the Blade on the condition of remaining anonymous, pointed out that in recent years the government has moved towards becoming more intolerant and homophobic towards LGBTQ people.
Acceptance of LGBTQ individuals in China has varied historically. In modern China, homosexuality is neither a crime nor officially regarded as an illness in China. For decades, the legal status of consensual same-sex activity between men was ambiguous- although at one point consensual sexual acts between people of the same sex were banned under a law on hooliganism in 1979 with punishments ranging from imprisonment to execution. That was cleared up in the revised criminal code of 1997 as China moved to decriminalize homosexuality.
In 2001, the Chinese Society of Psychiatry removed homosexuality from its list of mental disorders. This is consistent with the consensus of global medical associations that homosexuality is not a medical condition. But same-sex marriage is still illegal and the topic remains taboo socially.
Chinese government officials increasingly push the narrative that LGBTQ+ culture is an imported "Western" idea, while expressing concern that the country's big tech platforms are spreading subversive views and ideas that could upend traditional ideas of gender.
In an action promulgated by the government of President and General Secretary of the Chinese Communist Party Xi Jinping this week, China's National Radio and Television Administration (NRTA) ordered broadcasters to "resolutely put an end to sissy men and other abnormal esthetics."
In the directive, the NRTA used the term "Niang pao" which means "girlie guns" — more commonly translated as "sissy" an offensive description of effeminate men. The directive is seen as taking direct aim at the idols of the Chinese music industry who tend to be in their late teens to mid twenties, are thin, and dress in what could be loosely deemed an androgynously ambiguous manner.
The nationwide crackdown on human rights lawyers and activists started in 2015 after Xi came to power.
Speaking with the Associated Press, the activist noted that police pressure on rights groups increased in the past few years, the activist said. Police often invited LGBTQ+ groups to "drink tea" — a euphemism for unofficial meetings that police use to keep track of certain targets. That used to happen in public spaces, but started taking place in private spaces, such as directly in front of activists' homes. Police also started taking activists to the police station for these "teas."
The Beijing LGBT Center has faced ongoing challenges to stay open throughout its existence, with obstacles arising from both funding limitations and political pressures. LGBTQ groups cannot register as non-governmental organizations in China, making it difficult to obtain government approval for events and secure external funding.
Because of those restrictions, groups like the Center have been forced to create fundraising events at local bars and or receive direct financial support from groups outside of China. The Center also began to rent out its space to other, related organizations on weekdays at below-market rates, effectively tapping into its biggest asset—its real estate.
In addition to this there was direct financial support from the Center's sister organization, the Los Angeles LGBT Center.
This latest move is seen by some China-watchers as another in a decades long battle by Beijing to combat Western influences on the younger generations of Chinese.
Conservatives in Chinese society and government charge that young Chinese youth are turning into 'soft boys,' reflecting concern that the Chinese pop stars who have embraced the pop-culture phenomenon in part due to the influence of the South Korean pop music and all-encompassing genre known as K-Pop, are failing to encourage China's young men to be masculine enough.
In some government circles the source told the Blade its seen as overtly homosexual and targeting young Chinese males. One area that has raised the ire of officials is video games.
Game developers already were required to submit new titles for government approval before they could be released. Officials have called on them to add nationalistic themes, the AP reported.
"There is a tendency in China for some people to relate homosexuality and LGBT people to Western lifestyles or capitalistic, bourgeois decadence, so this was in line with a moral panic," said Hongwei Bao, an associate professor of media studies at the University of Nottingham and specialist in queer politics in China.
"Especially now, there's tension between China-West relations, so there is likely to be a heightened sense of nationalism which sees LGBT issues, feminist issues, as Western, as unfit for China."
A closeted gay government source told the Blade that world events factor in to the crackdowns. Citing the rising tensions with Taiwan and its closest ally, the United States as an example.
He noted that in addition to gay men and lesbians, the Center had opened its doors and resources to bisexual and transgender individuals, who themselves are minorities within the LGBT community and, as a result, face particular challenges.
"Their shutdown makes one feel very helpless. As groups large and small shut down or stop hosting events, there's no longer a place where one can see hope," said another Chinese activist who requested anonymity for fear of government retribution told the AP.