Bullied Trans teen in Tennessee entangled in state's new bathroom law
Tobi Yandle found himself in a terrifying situation this past week after discovering that all the restrooms he was allowed to use were locked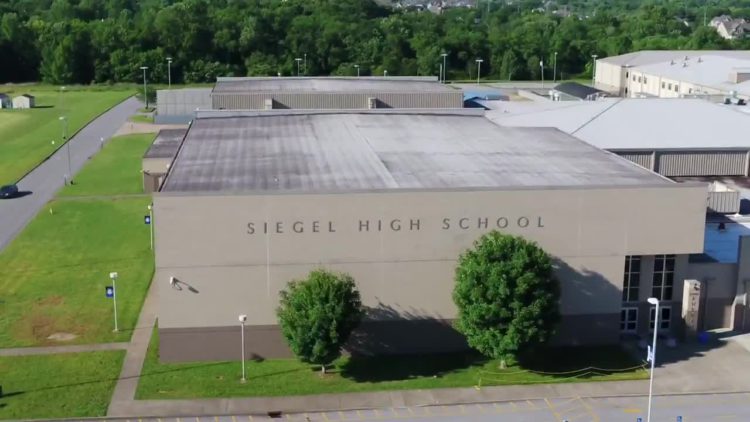 MURFREESBORO, Tn. – A 16 year-old Trans male student, a junior at Siegel High School, may find himself being punished for using a bathroom other than a designated single-stall faculty restroom under Tennessee's new School Facilities Law, which precludes his using a bathroom consistent with his gender identity.
Tobi Yandle found himself in a terrifying situation this past week after discovering that all of the closest faculty restrooms he was allowed to use were locked and he was forced to use a regular boy's room due to the urgency of his needs. A fact that was substantiated by Siegel High School video footage showing Yandle encountering locked faculty bathrooms, the local Murfreesboro Daily News-Journal reported.
According to published accounts by Yandle and his mother in The Daily News-Journal and Nashville's WTVF News Channel 5, Sherri Yandle told the media outlets that when her son was forced to use the boys room, a group of male students barged in.
"So he ducked into the boys room and went into the first stall he saw available. Then he said some boys started chanted trans-phobic slurs, and then it got louder and louder… they started hitting and kicking at the stall door, so Tobi had to use his back to brace it and then put his foot on the toilet to keep the door shut," Yandle said.
With his heart racing, Yandle texted a friend for help. To protect himself, he jumped up from his seated position and leaned his full body weight against the stall door, an effort to keep it closed.  
"When finally somebody came in to clear out the bathroom, the assistant principal (Lorie Gober) found Tobi in the bathroom stall, crying, scared to death," Sherri Yandle said. "I think the scenario going through Tobi's head was they were going to physically harm him."
However, the school officials including Gober took no immediate action telling Yandle's mother in a phone call that the law was not on her son's side in the situation.
"She stated because of Governor Lee's laws that the other students could sue the school if they didn't like it that a transgender child [was] in the bathroom," Yandle said.
The law signed by Republican Governor Bill Lee last May 17, requires public schools to provide alternative facilities where transgender student can relieve themselves. Examples of such alternatives would be a single-occupancy restroom or faculty restroom.
The new law doesn't allow public schools to permit a person access to a restroom or changing facility that is designated to be used by the sex opposite of which that person was born.
Earlier this month The Human Rights Campaign, (HRC) a Washington D.C. based LGBTQ advocacy group filed suit in the U. S. District Court for the Middle District of Tennessee challenging the Tennessee law.
Angered and frustrated Yandle's mother filed a complaint the Rutherford County Sheriff's Office, which started the process of investigating the harassment complaint. James Evans, a spokesperson for Rutherford County Schools, told the Daily News-Journal that the school district will investigate any allegations of sexual harassment or discrimination under the federal Title IX act.
In a joint media statement the School System and the Sheriff's Office noted;
Although the school district has not been contacted directly by this parent, an assistant principal at the school has spoken with the student and the student's mother concerning an alleged incident in the bathroom, although there are some variances in the story.
Rutherford County Schools does have a policy in place that allows students or employees to use private, single stall bathrooms if needed and requested. The state of Tennessee also has enacted a new law concerning transgender students and bathroom use, and the school district is required to follow this law.
However, the school district will investigate any allegations of sexual harassment or discrimination under the federal Title IX act.
Sherri Yandle said that she believes that the local authorities are hiding behind the new law and that regardless the boys who attacked and bullied her son need to be disicplined.
"They are not supposed to let any child be bullied, and all children are supposed to be safe when they go to school and in that instance, I feel like this school failed," she said. "I'd like to see these boys held accountable for what they did to my son, regardless of the reason," she said. "The school system is supposed to have a zero tolerance for bullying. To me, I just think they're letting that go."
Same-sex kiss on homecoming float creates angst & controversy
Students from the 'IndyPride' group told the Board that school is the only place some LGBTQ + students feel supported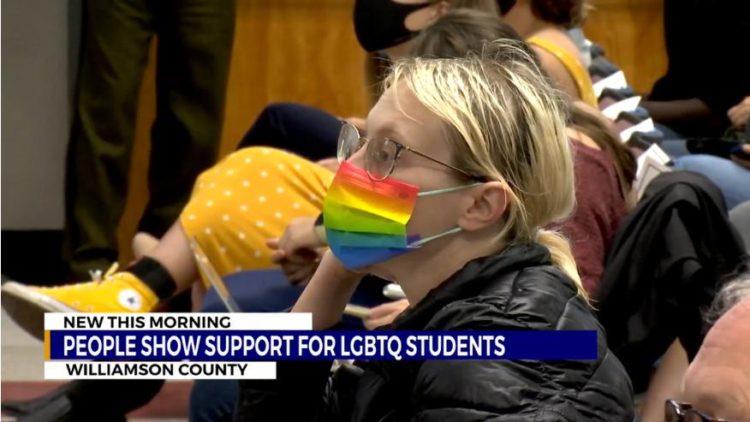 FRANKLIN, Tn. – On a float in the Independence High School homecoming parade sponsored by the high school's 'IndyPride' student-led LGBTQ group, two girls kissed briefly last Friday. That kiss ignited a firestorm that led to several verbal confrontations at the Williamson County Tennessee School District Board meeting this past Monday.
Leading the opposition to the LGBTQ+ student group at the school board meeting and decrying what happened was the local chapter of Moms for Liberty, (MFL), a national right-wing conservative group based out of Florida, that is opposed to teaching students about LGBTQ+ history or equality rights, especially recognition of Trans youth.
The MFL also opposes teaching 'Critical Race Theory' even though there is not a single school anywhere in the United States, they are also opposed to a litany of text books teaching history that the group sees as "age inappropriate."
The video, posted by Mom's for Liberty Williamson County, said students on the float were "kissing and groping" in front of younger kids. The group was also angry that students were handing out Bisexual Week awareness materials from GLAAD.
"Let's keep this stuff out of the classroom," said Brett Craig, another speaker at the meeting who identified as a "Dad for Liberty." "We don't have to fight. Let's just keep this stuff in the house where parents make the decision and get back to teaching and doing school."
@Moms4Liberty @Moms4LibertyDC @WCSedu
Well, this happened: Independence HS's Homecoming parade had an LGBTQ float, featuring two girls kissing & groping in front of Thompson Station Elementary and Middle School. VIEWED BY ALL AGES DOWN TO KINDERGARTENERS. 1/x pic.twitter.com/vGHlB1viy0

— Moms For Liberty Williamson County TN (@Moms4LibertyWC) September 19, 2021
Parents, what happened in front of TS elementary kids FRIDAY: an LGBTQ float w/ two girls kissing, handing out Biweek cards to K-8 kids is coming to YOUR WCS K-8 unless we speak up NOW. Tonight. Join us in letting our board know the SEXUALIZATION OF CHILDREN IS UNACCEPTABLE. pic.twitter.com/MgblWUnAaZ

— Moms For Liberty Williamson County TN (@Moms4LibertyWC) September 20, 2021
Speaking in support of the LGBTQ+ students were numerous parents who pointed out that in their view that moment could not be defined as a kiss.
"Being gay is not like COVID, you cannot catch it people," said Matthew Hill.
Students from the 'IndyPride' group told the Board that school is the only place some LGBTQ + students feel supported. "To have a community at school for our people is very important and I hope that we can keep this here because I have many friends who fear for their safety and this is the one place we are safe," explained Mia Elias, who was on the float.
"It is not about LGBTIQ rights. It is not about GSA clubs. It is about what is appropriate in a school environment. It is about the sexualization of our children. It is mostly what is appropriate to present to elementary aged children," said Robin Steenman a Moms for Liberty member.
"Does calling for your people to come here and persecute LGBTQ kids for the crime of letting the world know they exist and showing love for one another not fly in the face of what you claim to stand for? that video is not a French kiss. It is a quick peck that I had to watch three times to catch and if it was a boy and a girl there is zero chance anyone would have cared," countered parent Justin Kanew.
The Tennessean reported that around half of attendees wore rainbow apparel or shirts from local LGBTQ+ awareness groups. 14 of 29 speakers spoke on the incident in support of LGBTQ+ students, of Indy Pride and of the need for other gay-straight alliance groups.
School District Students from Indy Pride, Centennial High School's GSA, and Ravenwood High School's GSA also made comments.
"[LGBTQ+] students need a safe place to go. Not many of them feel safe or support at home, so they come to this club feel welcome and accepted," CHS GSA member Nick Copabianco said. "They come to school not only to learn, but feel supported by community and this club has done nothing but build said community."
HRC sues Tennessee over bathroom bill as school year starts
"The state's political leaders are making Tennessee a dangerous place for our daughter, & other children like her."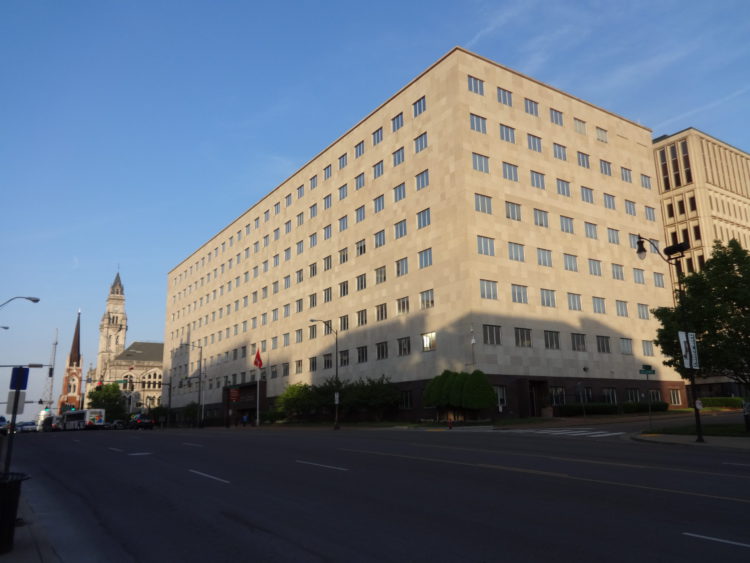 NASHVILLE – The Human Rights Campaign, (HRC) has filed suit in the U. S. District Court for the Middle District of Tennessee challenging the Tennessee law that denies transgender students, faculty, and staff access to the bathroom, locker rooms and other sex-segregated facilities consistent with their gender identity. 
The suit filed Tuesday by the Washington D.C. based LGBTQ advocacy group joined by the law firms of Linklaters and Branstetter, Stranch, & Jennings PLLC, is on behalf of two Trans students currently enrolled in Tennessee schools and alleges that the law violates Title IX, the 1972 federal law that protects against sex discrimination in education.
HRC in a press release noted that its federal suit was brought on behalf of 14-year-old Alex* and his parents, Amy A. and Jeff S., as well as 6-year-old Ariel* and her parents, Julie and Ross B.
"Alex is excited to start high school this fall where he will be an honor student. His family relocated to Tennessee in 2018 to build their 'forever home' in an incredibly supportive and tight-knit neighborhood and Alex takes pride in being involved in his community and has created strong friendships among his peers at school."
We didn't know we had a trans child when we relocated to Tennessee—if Alex had come out to us before the move, we wouldn't have come here. It makes me so angry that our elected officials have chosen to target trans kids. If lawmakers were to take the time to get to know my son, they would see that he is an amazing, smart, caring, creative person who has so much to offer. Alex just wants to be a regular kid. He should be able to look forward to starting high school without the added layer of anxiety about something as basic as using the bathroom

Amy and Jeff
He came out as transgender before the 7th grade, however, in 7th grade he was not allowed to use the boys' restroom. Instead, Alex was forced to either use the school nurse's private bathroom or the restroom that corresponded to his gender assigned at birth—not due to statewide legislation, but instead due to the school policy. Both options were alienating and isolating for Alex who instead stopped drinking liquids at school to avoid having to use the facilities.
Due to COVID-19 pandemic-related issues, Alex transferred to a private school for 8th grade that affirmed his gender identity, including permitting access to the boys' restroom—Alex enjoyed a great year, without incident. He is also looking forward to starting high school at the public school near his home, but due to Tennessee's anti-Trans bathroom law, He will again be forced into using restrooms that are stigmatizing or forgo using the bathroom altogether.
To protect Alex, Amy and Jeff are considering moving from their beloved community and leaving their 'forever home' behind out of fear for Alex's safety at school and emotional wellbeing, the statement concludes.
In the case of the second plaintiff, HRC noted: Similar to Alex, Ariel's family built their 'forever home' from the ground up in a neighborhood they fell in love with and that fills Julie, Ross, and Ariel with happiness and friendship.
Ariel began expressing her gender identity at 2 years old and when she was nearing 4 years old, Julie read the children's book "I Am Jazz," to Ariel that tells the story of a transgender girl. When the main character explains that she "has a boy body with a girl brain." Ariel immediately lit up with excitement and eagerly told her mother, "that's me, momma, I have a boy body with a girl brain."
Since Ariel began her social transition at 4 years old, her classmates, their parents, teachers and school administrators have only known Ariel as her authentic self. When she was enrolled in kindergarten, her school was receptive and understanding of her gender identity and has largely protected Ariel from stigmatizing experiences.
In anticipation of Ariel starting 1st grade at a different school this fall, Julie reached out to the principal to discuss accommodations for her daughter.
Since Tennessee's bathroom law is enacted, Ariel will have to use the boy's restroom or the private nurse's bathroom despite only ever using the girl's restroom. Due to her young age, Ariel does not understand the law's ramifications or why she is being told to use the boy's bathroom.
The state's political leaders are making Tennessee a dangerous place for our daughter, and other children like her. We are extremely worried about her future here, and the bills that are being passed have put us in panic mode. They are attacking children that cannot defend themselves for what appears to be political gain over a non-existent problem. We wish our leaders would take the time to speak with transgender youth and adults—instead, their fear of the unknown is unnecessarily leading their actions and causing irreparable harm to these children

Julie and Ross
Julie and Ross are also considering moving out of Tennessee due to these anti-transgender laws out of fear for their growing daughter, the statement concluded.
Under Title IX of the Education Amendments of 1972; Title IX expressly prohibits discrimination on the basis of sex in federally funded education programs. In June the U.S. Education Department announced it would expand its interpretation of federal sex protections to include transgender and gay students. The new policy directive means that discrimination based on a student's sexual orientation or gender identity will be treated as a violation of Title IX.
The lawsuit also alleges that the law violates the Equal Protection and Due Process Clauses of the U.S. Constitution. Earlier this month, the U.S. Supreme Court's decision to deny certiorari in Grimm v. Gloucester County School Board left in place a federal circuit court decision recognizing the rights of transgender students under the Equal Protection Clause and Title IX.
In July a federal judge blocked a new law in Tennessee that required businesses and other entities that allow transgender people to use the public restroom that matches their gender to post a government-prescribed warning sign.
"This law is bad for businesses in Tennessee, and most importantly, harmful to transgender people," said Hedy Weinberg, ACLU of Tennessee executive director. "We are glad the court saw that this law is likely unconstitutional and hope that the state gives up the wasteful effort to defend discrimination and a violation of the First Amendment."
Homophobic attack on teenage lesbian couple posted to Facebook
"Y'all are trying to stand out. I could give a shit less about what you want and what you think you might want to be…"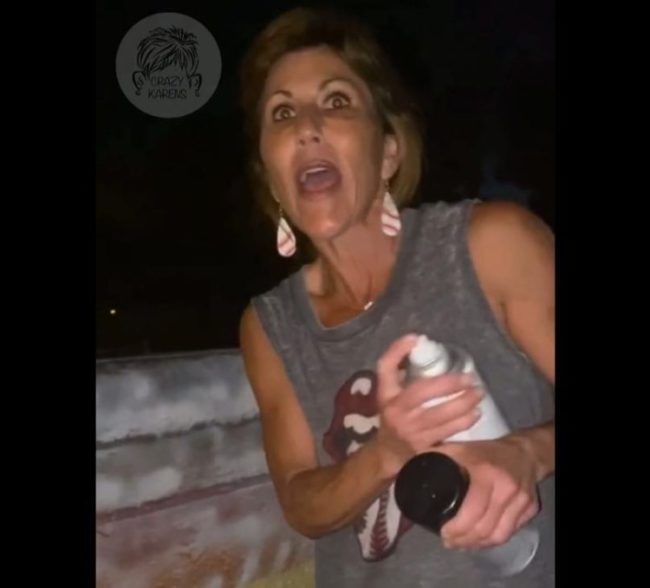 ALCOA, TN. – When Jasmine Martinez, a senior at Alcoa High School, and Carmen McClain, a senior at Heritage High School painted a pair of LGBTQ Pride flags on a bridge crossing in celebration of Pride month, they weren't quite prepared for what occurred just as they finished up their artwork.
The bridge, located off Faraday Street and Vose Road not far from the Alcoa High School and Middle Schools in this small city just south of Knoxville, is a popular canvas for street art which is legal. According to Martinez who is Hispanic and McClain who is Italian and Native American, the couple who had just recently came out as girlfriends were accosted by a middle aged woman driving by who yelled for the girls to stop.
In a phone interview with the local newspaper, The Daily Times, Martinez told the reporter, "She had driven by and told us to stop and told us that we were doing terrible things to the bridge,"
In mobile phone video taken by Martinez and later posted to Facebook then Instagram, the blonde haired middle age woman returned on foot carrying spray paint cans. She started berating the teens, using derogatory terms and at one point got racist in her diatribe aimed at the two girls. The woman can be heard saying loudly that she was "coming over here to paint over your shit," and proceeded to spray white, black and red over the symbols.
In the video, the woman also said "Y'all aren't even different anymore. Y'all are trying to stand out. I could give a shit less about what you want and what you think you might want to be. … You're not going to do it. You don't pay taxes. You're probably an immigrant here."
The woman was later identified as Tabitha Dardeau Travis, an employee of the Blount Memorial Medical Fitness Center in neighboring Maryville, TN.
A hugely popular Instagram account that publicly posts videos of what have been labeled 'Karens,' a term for unpleasant women who express entitlement and a disdain or disregard for societal conventions and in many cases express homophobic or racist attitudes posted the video and also outed her.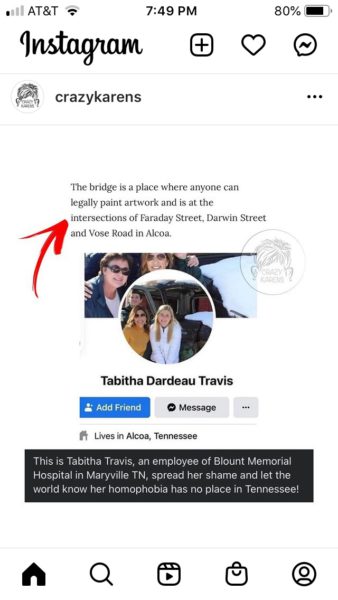 A Blount County Tennessee native and local Appalachian musician tweeted out a picture of the bridge after it was repainted on Wednesday.
The bridge in Alcoa, TN has been repainted today. 🏳️‍🌈 pic.twitter.com/Vu14egGnR9

— Jeff Barbra (@thejeffbarbra) June 9, 2021