International City Theatre announces 2022 season in-person theater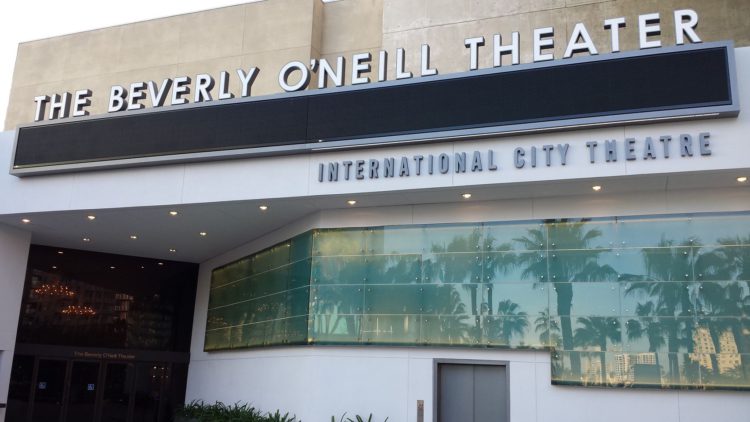 LONG BEACH –International City Theatre is back in full force with a complete season of five in-person plays scheduled for 2022.
"We need the arts, now more than ever as we move beyond Covid-19, to provide hope and healing for our community," says International City Theatre's artistic director. "Each of the five plays we've chosen to celebrate our return to live theater continues our vision: to entertain, inspire and educate."
The season kicks off in February with Marry Me A Little. Conceived and developed by Craig Lucas and Norman René, this charming, bittersweet musical two-hander weaves 17 lesser-known songs by Stephen Sondheim into a tale of love and loneliness that The New York Times calls "a disarming experience." The story of two single strangers who unknowingly live one floor apart is told entirely through songs written early in Sondheim's career or cut from his groundbreaking Broadway musicals. (Feb. 11 through Feb 27; previews begin Feb. 9.)
Next up, in April, is A Dolls House: Part 2 by Obie award-winning playwright Lucas Hnath. It was shocking for audiences to watch Nora leave her husband and children in A Doll's House, the 1879 play by Henrik Ibsen. How shocking will it be for us, in 2022, to dive deeper into the reasons behind that fateful choice in Hnath's bitingly funny, Tony-nominated stand-alone sequel to Ibsen's revolutionary masterpiece? (April 15 through May 1; previews begin April 13.)
Production number three puts Jamie Torcellini at the helm of The Legend of Georgia McBride, aheartfelt, feel-good, music-filled comedy by Matthew Lopez. Casey is young and broke. He has a baby on the way, and the landlord is knocking on his door. Now, the owner of the bar where he works as an Elvis impersonator has replaced his act with a B-level drag show, and Casey's about to learn a lot about show biz — and himself. (June 10 through June 26; previews begin June 8.)
The season will go out on a high note (pun intended) in October with Ken Ludwig's two-time Tony-nominated screwball comedy Lend Me A Tenor. When world-famous tenor Tito Morelli arrives for a fundraiser at the Cleveland Grand Opera Company, a chain-reaction of mistaken identity and mixed signals spirals out of control, leading to mayhem, high-jinx and hilarity —and leaving audiences giddy and teary-eyed with laughter. (Oct. 21 through Nov. 6; previews begin Oct. 19.)
A fifth play, set to run Aug. 26 through Sept. 11, will be announced at a later date.
Two of the plays in the season, The Legend of Georgia McBride and Lend Me A Tenor, were previously announced to open in 2020 but put on hold due to the pandemic.
"We are so grateful to be able to put these two plays back on the schedule," desai says. "We are back to doing what we are meant to do — tell stories that help us better understand our world and our shared humanity."
Recognized by Long Beach as the City's resident professional theater company, International City Theatre is the recipient of over 400 awards, including the Los Angeles Drama Critics Circle's prestigious Margaret Harford Award for "Sustained Excellence" and the LADCC's 2016 Polly Warfield Award for an "Excellent Season." In addition to its professional theater productions, ICT offers six community and educational outreach programs each year. The company's commitment to the community also includes ongoing collaborations with Long Beach's African American community and other groups and organizations. Former Los Angeles County Supervisor Don Knabe called ICT "a cultural treasure."
All performances take place Thursdays through Saturdays at 8 p.m. and Sundays at 2 p.m. For more information about ICT's 2022 season and to purchase subscriptions or single tickets, call (562) 436-4610 or visit www.internationalcitytheatre.org
LA LGBTQ Theatre fires artistic director over sexual misconduct allegations
There are no additional details we are able to share. […] We will have no further comment on this investigation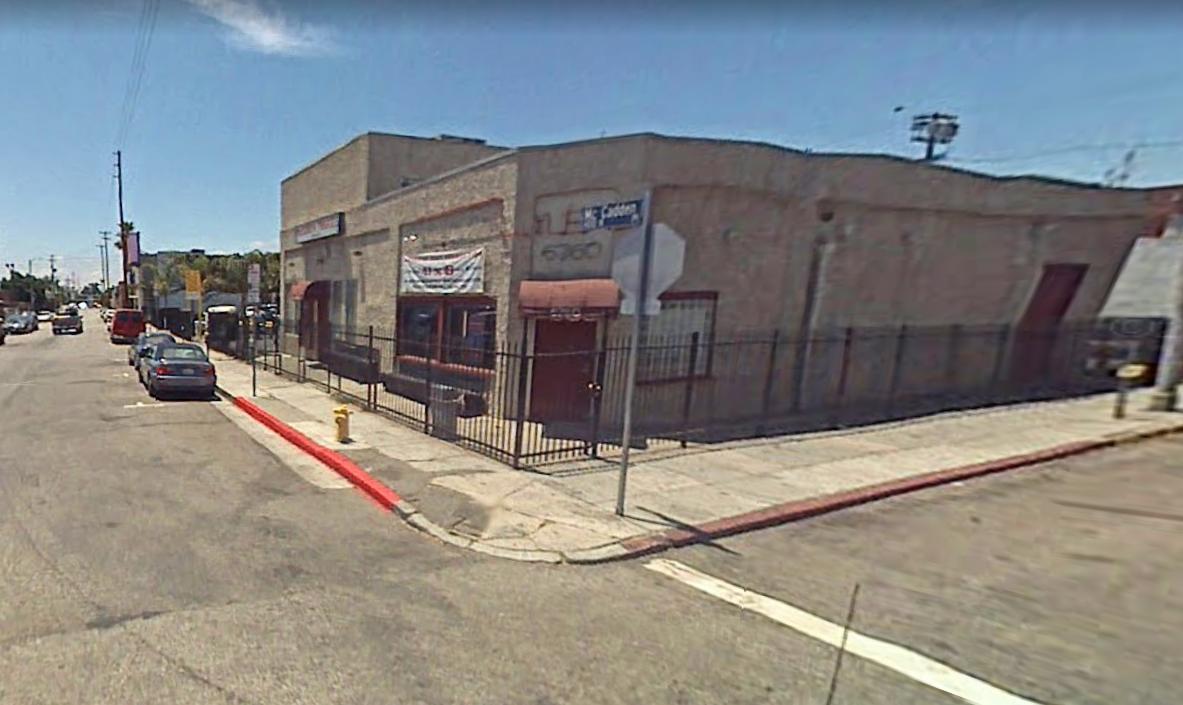 HOLLYWOOD – The Board of Directors of Celebration Theatre, one of the oldest and the largest LGBTQ community theatres in the Los Angeles area fired Michael A. Shepperd, its artistic director Tuesday, after allegations of sexual misconduct were raised in a Facebook post by an actor who had a role in one of Shepperd's productions.
In a terse announcement released Tuesday, the Celebration Board addressed the allegations against Shepperd, a prominent figure in L.A.'s theater scene, which included groping and propositioning.
"Michael A. Shepperd's decades-long contributions to Celebration Theatre and the Los Angeles theatre community are significant. We value and respect his artistry both as a director and as an actor," the Celebration Board wrote.
"However, based on the findings and recommendations of an independent investigation initiated April 14th by our Board of Directors, prompted by allegations of a pattern of misconduct raised by Andrew Diego in his April 14th Facebook post, Celebration Theatre terminated Shepperd's role as Artistic Director on May 24th.
The final investigative report was delivered to the Board of Directors on May 22nd and included other credible accounts of misconduct, as determined by the independent counsel. His termination was effective immediately," the Board added.
In an interview with the Los Angeles Times published Tuesday, Shepperd denied the claims. In the article Shepperd labeled Celebration a "queer safe space" where flirtation and bawdy innuendo were common, and he said any behavior of a sexual nature was done in the context of a consensual relationship. His attorney, Jordan Susman told the paper, "Michael categorially denies any and all allegations of misconduct and laments the absence of process that led to Celebration Theatre's decision."
The investigation by the Board of the theatre also concluded that others who were made aware of the allegations did not respond inappropriately to Diego's allegations based on the information that they had at that time.
The report also included several recommendations to implement additional policies and procedures to enhance artist safety, increase accountability, and clarify standards of conduct, including but not limited to additions to the theatre's recently adopted anti-harassment/anti-discrimination policy, periodic staff and artist trainings, and the ongoing availability of an independent artist relations liaison—which the Board adopted at its May 23rd meeting.
"There are no additional details we are able to share. While our commitment to cultural changes will be ongoing, we will have no further comment on this investigation," the Board added.
Celebration was founded in 1982 by gay rights pioneer and co-founder of the Mattachine Society, Chuck Rowland, when he leased a storefront in Silver lake to start a community theatre dedicated to producing gay-themed material. Its current home is at the Lex Theatre at Lexington Ave & McCadden Place, located in Hollywood's Theatre Row.
LA's hidden gem- Fountain Theatre premieres its Outdoor Stage June 18
Tucked away in a quiet neighborhood is a hidden gem, one of the Los Angeles region's premiere regional live theatres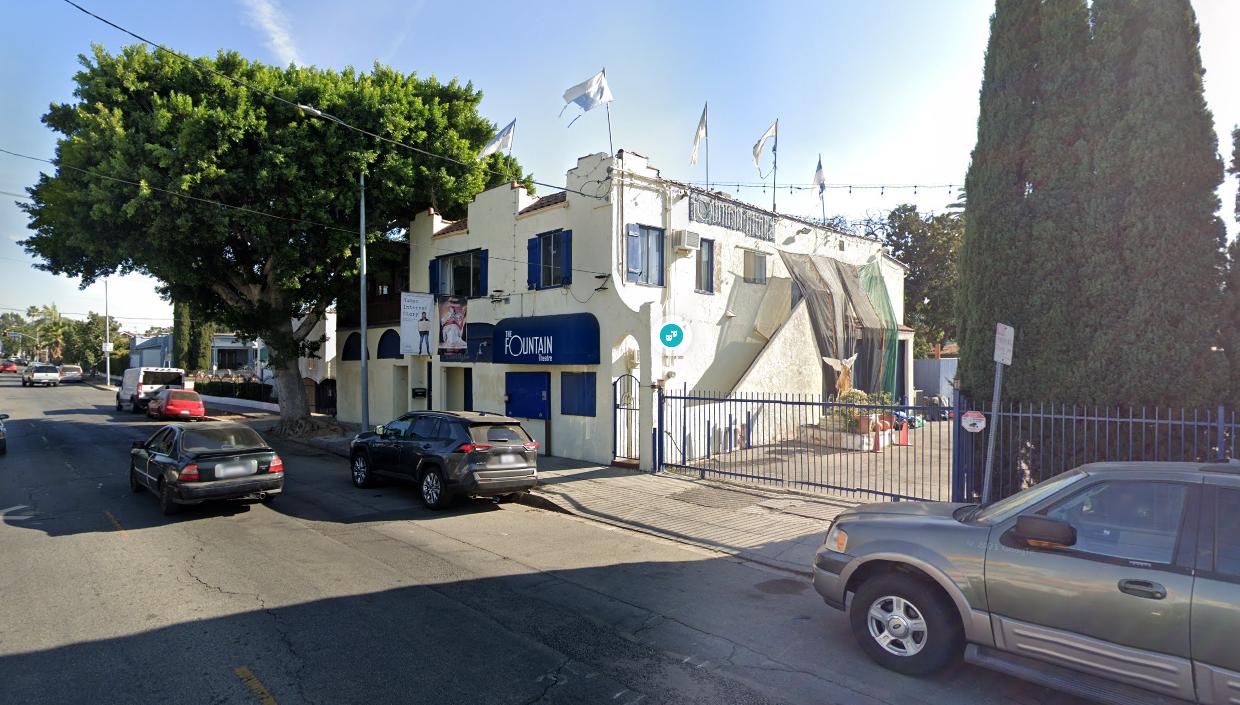 EAST HOLLYWOOD – Tucked away in a quiet neighborhood on Fountain Avenue just off Normandie Avenue is a hidden gem, one of the Los Angeles region's premiere regional live theatres. Founded in in 1990 by co-artistic directors Deborah Lawlor and Stephen Sachs the theatre has garnered an impressive resume and reputation in the theatre world for reflecting a unique cultural voice and serving the distinctive ethnic communities that make up the LA metroplex.
Over the past thirty-one years of its existence the theatre has staged over 35 world premieres; and also 31 U.S., West Coast, Southern California or Los Angeles premieres. On its website the Fountain points out that Fountain Theatre projects have been seen in New York City, San Francisco, Santa Barbara, Seattle, Chicago, Massachusetts, Florida, New Jersey, Minneapolis, London and Edinburgh UK, among other cities and countries.
Like most of the region and certainly the entertainment world in LA, the House lights went dark at the Fountain as the coronavirus pandemic tore through Los Angeles and California. Undeterred, the artistic directors forged ahead and in January the theatre received approval from the City of Los Angeles to install a temporary outdoor stage for the purpose of presenting live performances and other events during the pandemic.
"Pandemic permitting, we hope to open our first outdoor production by late spring or early summer," says Fountain artistic director Stephen Sachs. "We're planning an exciting Los Angeles premiere that dramatizes urgent social issues using the Fountain's signature bold and theatrical approach."
For the past several months work has progressed in installing a stage in what is now the theater parking lot. The new performance area will be able to accommodate 50 to 84 audience members. It will feature seven rows of chairs, each six feet apart, as well as 12 high-top tables positioned six feet apart for use by patrons from the same "bubble" households. Every aspect of the outdoor performance area will meet COVID-19 safety guidelines.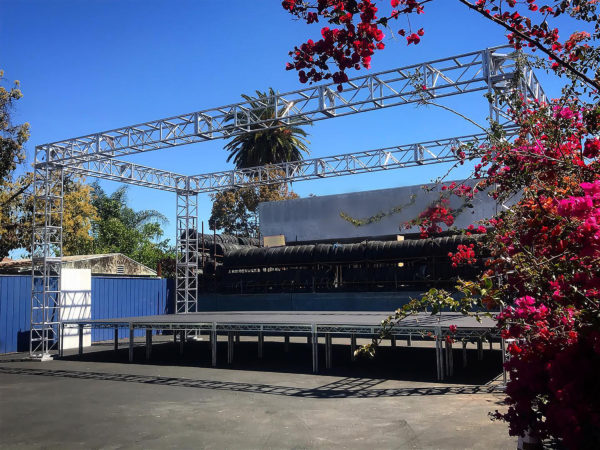 The wait is now nearly over as the stage is complete and the final touches on the performance areas are being finalized. This past week the Fountain announced that casting is complete and rehearsals begin this week for the Los Angeles premiere of a radical, incendiary and subversively funny Obie award-winning play by MacArthur Foundation "Genius Grant" recipient, Branden Jacobs-Jenkins, a playwright who identifies as a Black queer but whose plays aren't chiefly about LGBTQ life.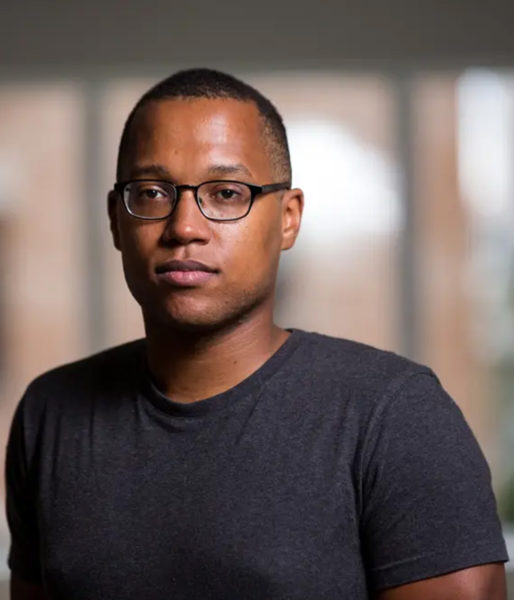 Performances of 'An Octoroon' will inaugurate the new outdoor stage at The Fountain Theatre on June 18. Performances run June 18 through Sept.19, with performances on Fridays, Saturdays, Sundays and Mondays at 7 p.m., except Saturday, June 19, which will be at 5 p.m. and will be followed by a special Juneteenth event, and July 30 through Aug. 2 and Aug. 27 through Aug. 30 which will be dark.
Playwright Branden Jacobs-Jenkins
Photo courtesy
John D. and Catherine T. MacArthur Foundation
Four preview performances will take place on June 11, June 12, June 13 and June 16 at 7 p.m. There will be one press preview on Thursday, June 17 at 7 p.m. Tickets range from $25–$45; Pay-What-You-Want seating is available every Monday night in addition to regular seating (subject to availability).
The Fountain tells the Blade that it is proud to count L.A. City Councilmember Mitch O'Farrell, and Mayor Eric Garcetti as supporters, reflecting the company's successful history of partnering with the City's government.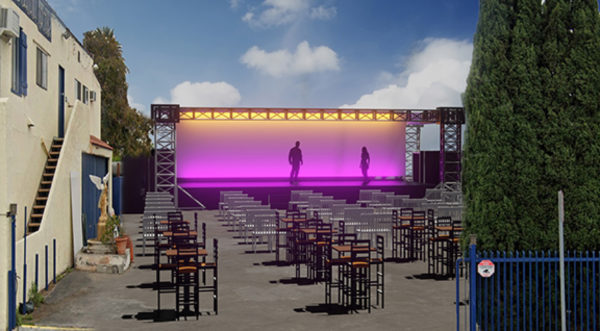 In addition to being a Los Angeles Department of Cultural Affairs grant recipient for decades, the Fountain launched a groundbreaking program that brings celebrity actors to L.A. City Hall to perform one-night free public readings in the City Council chambers.
The Fountain Theatre is located at 5060 Fountain Avenue (at Normandie) in Los Angeles. For reservations and information, call (323) 663-1525 or go to www.FountainTheatre.com.
Construction of the Stage in a Time Lapsed video:
Pandemic vastly changing Hollywood's entertainment landscape
But with the pandemic vastly changing Hollywood, countless red carpet-related industry jobs have been eliminated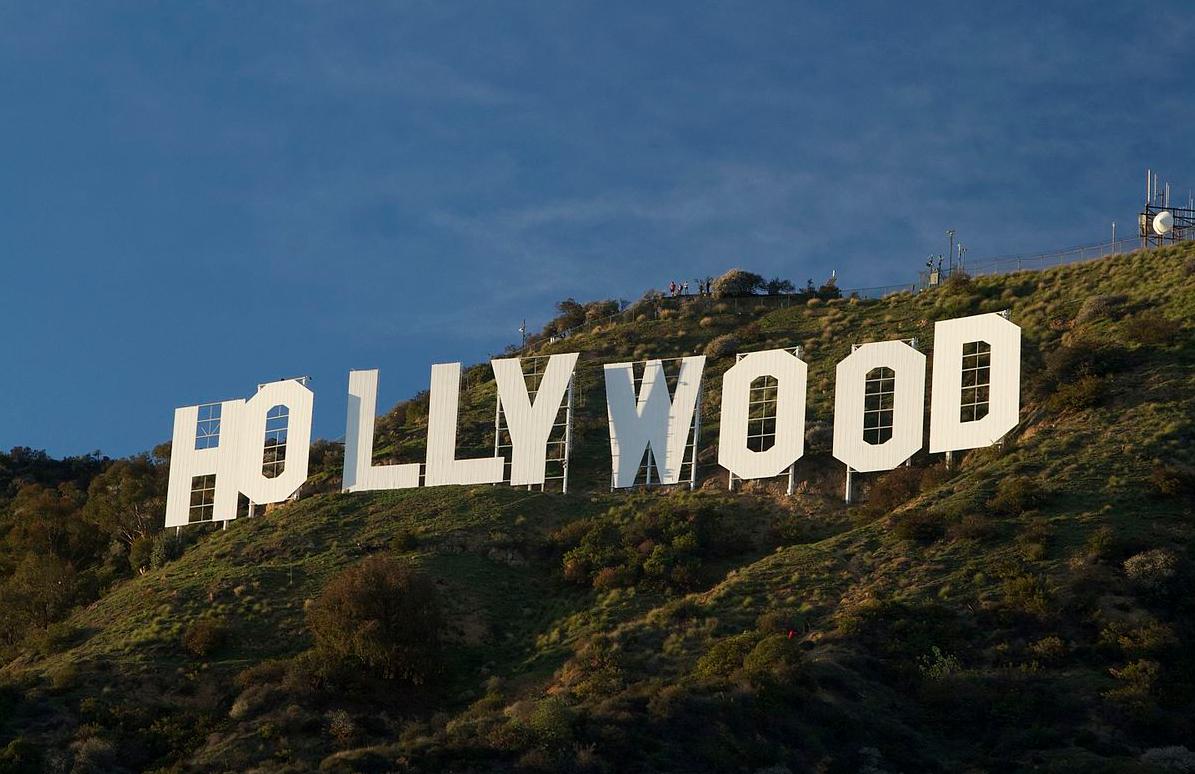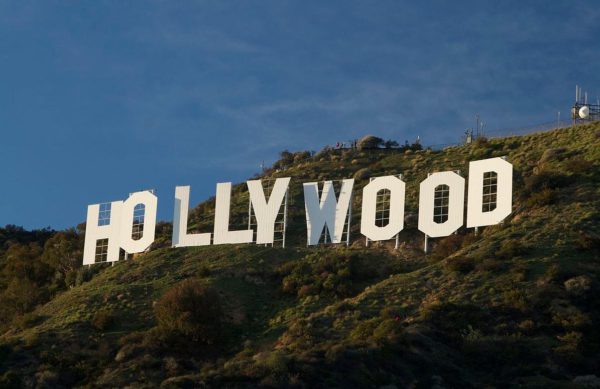 LOS ANGELES – According to a report by the Los Angeles County Department of Workforce Development, Aging and Community Services (WDACS) last month, 125,900 hospitality jobs and 37,000 arts and entertainment jobs were sadly lost last year.
If you look past Hollywood's poignant acceptance speeches and enchantment of the red carpet, you will see a tremendous industry of people–caterers, party planners, publicists, stylists, florists, DJs, etc.– who tirelessly work to create magic during awards season.
But with the pandemic vastly changing Hollywood, countless red carpet-related industry jobs have been eliminated.
Ahead of the Independent Spirit Awards (April 22) and The Academy Awards (April 25) the Los Angeles Blade talked to industry experts about all the changes happening during the 2021 awards season.
"With the world facing so many bigger, more existential issues right now, this award season's obviously been sort of disorienting on several levels. On a deeper level, some people might think glamorous celebs accepting golden trophies is a little, well, off point amid a pandemic," John Griffiths, the Executive Director of the Society of LGBTQ Entertainment Critics (GALECA.org) said.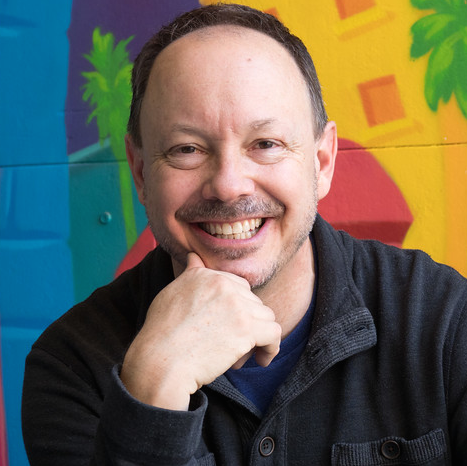 "With so much loss and depression, people seem to be basically saying 'throwing glamorous awards shows is especially tone deaf.'
It's a good question- Who cares about Hollywood and self-satisfied stars and virtual red carpet fashion? It's sort of weird. But the show should go on, as they say, because movies have a huge impact on society, and celebrating good work and stories and performances that inspire is always a good thing," he added.
(Photo: John Griffiths)
The Society of LGBTQ Entertainment Critics is home to the Dorian Awards, which are are film and television accolades given by GALECA.
"The Oscars and all the kudos shows leading up to them, like our own Dorians, all help to put some special films, about immigrants, about inner-spirit, about humanity, about love, about the ravages of hate, on the world's radar. Movies unite us, they can create change, help heal . . . so we shouldn't underestimate shows that honor them," Griffiths said.
"Awards shows having to go "virtual" with awkward hosts and nominees all with Zoom face and any live attendees six feet apart from each other is not a recipe for fun viewing. They have gotten stodgy over the years, so it's been interesting to see which ones turn the frown upside down. So far, only the Emmys has seemed interested in getting creative—to fun effect," he stated.
New York City- based Celebrity Jewelry Expert and Stylist, Michael O'Connor weighed in with his observations telling the Blade;
"COVID has really taken a toll on the fashion industry and on celebrity styling overall!! In previous years, the red carpet, the event itself and the many surrounding events provided a plethora of attending celebrities who wanted to look their very best for the events – and would get photographed. This meant that you could not only showcase your styling expertise, but also you could use pieces from various fashion houses, jewelry designers and accessories designers to bring a vision to life, thereby creating numerous publicity opportunities for the brands themselves.
These days, the potential universe of styling opportunities is severely limited. No red carpets, no surrounding events and in-home coverage of the nominees really brings the potential to showcase talent way down. Further, some celebrities feel that they should be more relaxed and less dressed up in their home environment. The whole situation is difficult for everyone, celebrities included, and certainly results in some underwhelming and uninspiring fashion.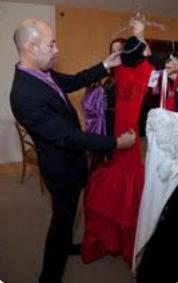 "As a stylist who lives in NY and often styles celebrities in LA, the idea of virtual styling is not something totally new to me. I've been doing it for years. However, the current issues revolve more around the difficulties of fit, alteration and exchanging pieces out that don't work together. One can't simply go into a showroom and get a feel for how a necklace might lay on a neck or how low an earring drop is, or how a dress will hug the curves. That tactile sense and true visual understanding has been robbed. Therefore, more is reliant upon planning or going with brands/pieces that you already know. Otherwise, the chance that it all won't come together perfectly is extremely high."
(Photo: Michael O'Connor)
Beverly Hills Celebrity stylist Erick Orellana reflected- "Due to the lack of red carpet arrivals this year for award shows, I am hearing many fellow stylists who really depend on award season work are out of work until the industry rebounds. Since award shows are going virtual and events are at home, many celebrities are opting to do their own glam or be a little more "relaxed" with it this year. As we saw with some of the celebs at the Golden Globes, winner Jodie Foster and her wife were in what seemed like their pjs.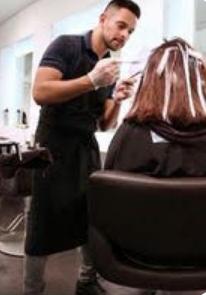 Glam during these pandemic times has looked very different. During awards season, I believe hair and make up this year looks a bit more easy-going. Since most events are virtual, the most important part of hair and make up is the front side of the face. We are going to be seeing a lot of ponytail slick hair or to the side hairdos and I wouldn't be surprised if some go for a soft romantic touch to their hair.
(Photo: Erick Orellana)
I think most celebrities are mainly working on just their upkeep versus do drastic changes right now. We are definitely seeing the return of the bank/curtain bang that is a nice way to change up a hairstyle without having to commit to a big change all over, since it's mostly taking place in the front. It's a good way to frame the face as well. We're seeing more one tone hair color versus multi dimensional sense, and are also seeing a bit of a return of the 90s inspired hair trend. Most changes in hair have been very subtle since everyone's really working on just trying to touch up their hair that hasn't been seen by a stylist in a while, due to Covid restrictions and safety."
Hollywood jewelry designer Charlie Lapson told the Blade;
"This year, the designers, stylists and clients are hardly meeting in person. Life has become an endless amount of FaceTime, ZOOM, and Skype meetings, reviewing the fabrics of the dress, and the jewelry options to coordinate. On some levels, it's more efficient because we can interact several times without driving all over LA, and we don't have to pack and unpack hundreds of pieces.
But the special moment of the actress trying on her choice of earrings, looking in the mirror and saying "these are perfect" just isn't going to happen. It's challenging because we're not working the usual way.
At the awards events this year, some of the sparkling accessories will be incorporating colorful gemstones. There has been conversations about jewels with Tanzanite, with its luscious deep blue and purple tone, which has become one of the top requests for 2021.
Pearls of white and gray have been trending, thanks to Madame VP Harris. In addition to necklaces, they'll be seen in earrings and rings.
Diamond earrings in unique shapes will be trending, and hopefully ear cuffs will make their debut. Multiple rings across several fingers is something to look for, and then work into your own style."
"With little to no in person events, I am sad I no longer get to see or work with friends–everyone from event producers to florists to catering companies and designers. It is so devastating to know there are still so many people in our industry who are struggling for work.
The pandemic has totally changed the industry forever. Last year, for example, we did a total of 3 live events during Golden Globes weekend, this year two were canceled and one has gone completely digital. Now with little to no red carpet and the usual fanfare when arriving to events, they will just be limited to a couple of photographers," Rembrandt Flores, founder, Entertainment Fusion Group said.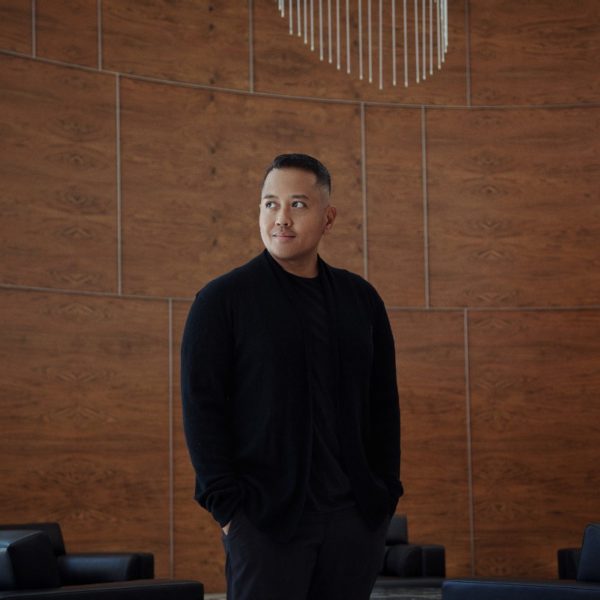 "There is nothing like an event in person, and I am excited to be involved with them again in 2022," he added.
With no live events, the celebrity wrangling industry has suffered tremendously. Luckily for our agency, we weren't so dependent on that type of work. We have doubled down heavily on digital and traditional press as well and working with influencers and celebrities for specific brand campaigns," Flores noted.