L.A.'s most iconic theater legacy & its most intriguing future
It stands not only proud in its contribution to the artistic past, but as a beacon to the magnificence that theater is yet to become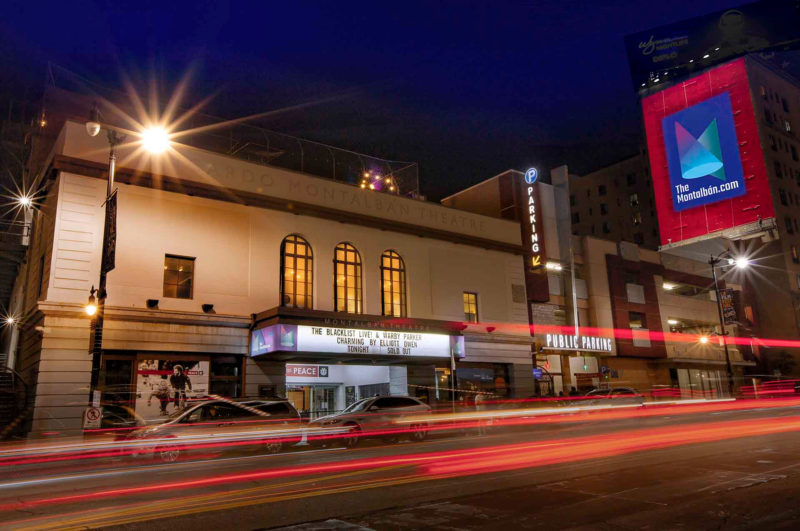 HOLLYWOOD – If one follows the paths of legends of Hollywood, breathing in the air of the greats from the myths and truths of movie industry lore, it is difficult not arriving at the corner of Hollywood and Vine. It is here that the historic pulse seems to emanate beneath the magic.
It is also here that feet away, and part of that pulse, is one of the oldest theaters in Los Angeles. It is one that stands not only proud in its contribution to the artistic past, but as a beacon to the magnificence that theater is yet to become. That theater is The Montalbán.
The Montalbán is the most recent, and likely forever permanent name to a theater that has evolved and fought for its place in the theatrical history books. It was originally envisioned in drawings done in 1925.
As the brainchild of the famous Wilkes Brothers, its beginnings were notorious. The Wilkes Family was the foremost theater family in the United States at the time. The brothers were the grand nephews of the Lincoln assassin John Wilkes Booth who emerged from a play on stage one fateful night, to shoot the president.
The brothers fought with Paramount on the location of their new theater, and while they won that battle, they were to lose a later one when one of the brothers was criminalized for racketeering and money laundering to the tune of 12.5 million dollars.
In any case, theater landscape of Los Angeles was forever affected by the presence of the Wilkes Brothers Vine Street Theater.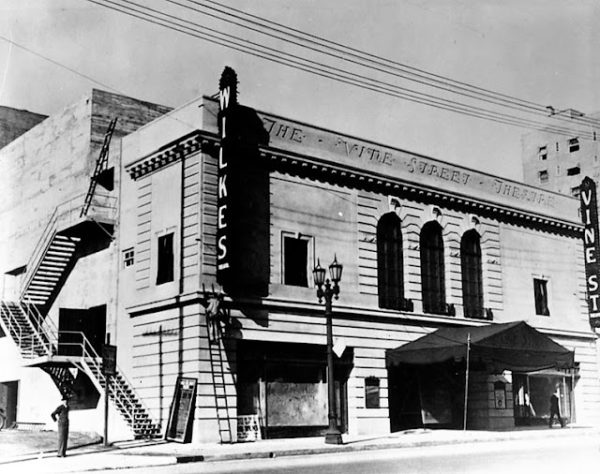 Years later it would become the Huntington Hartford, then the James Doolittle. UCLA bought it then to use as a theatrical annex while its theater department on the Westwood campus was re-tooled. During that timespan, the theater saw many incredible pre- and post-Broadway productions represented for Los Angeles audiences.
Meanwhile, another legacy was being formed in Hollywood. A young debonair Latin actor was making his way through the ranks of Hollywood, at MGM studios and on Broadway. His name was Ricardo Montalbán. Through roles as the fantasy giving Mr. Rourke of Fantasy Island, the wrathful Khan of Start Trek fame and the uber-classy spokesperson for the elegant Chrysler for many years, Ricardo not only broke stereotypes of Latino men, but became ever enshrined as a unique icon himself.
He was dignity and grace, the ideal vision of a "gentleman." Behind the scenes, he was more of a renegade and a cultural hero. He fought Hollywood's cliché depictions of Mexicans. He was told Latinos in movies were to be "colorful characters." He fought back and was black-listed. He retreated to Broadway where he starred on stage with Lena Horne, and down the street from Sammy Davis Jr. They each brought inter-racial relationships to the stage in the various productions—all challenging the status quo and sensibilities of the day.
In 1970, Montalbán would found the organization Nosotros, which today has become the oldest Latino arts advocacy organization. He held a lifelong vision to give Latino artists a path towards success and authentic representative careers in film, theater and television.
Friends with the then Chancellor of UCLA, Ricardo was given the opportunity to take over the former Wilkes Brothers/Huntington Hartford/ Doolittle theater—and he went for it.
Ricardo Montalbán died in 2009. Today, he would be 101.
His legacy is as alive as ever, carried on by two men who each in his own way, embodies the Montalbán heritage. The first of these men is Gilbert Smith, who came to Ricardo through a Hollywood-esque type love story.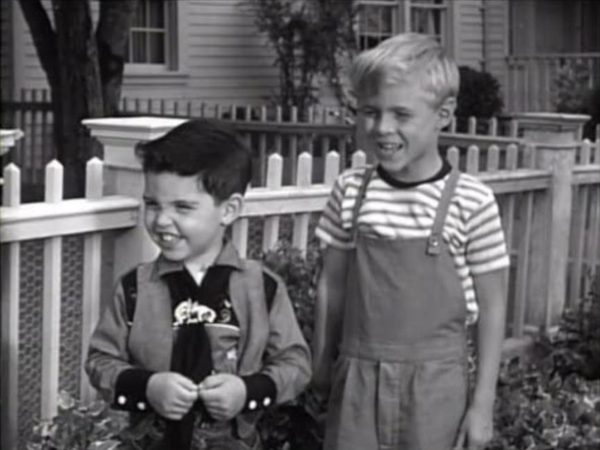 Gilbert had been a child actor and seen on such shows as Dennis the Menace.  Acting was not his thing, however, even though he hung out on the movie lot with the likes of Jay North, Billy Mumy, Ron Howard and others.  He found himself enamored with the magic of visual arts instead.  As a young man he jumped into various image projects looking for opportunities to create. He was doing a shoot with a lovely model named Anita, and together they began brainstorming on a fashion layout for a client.  The photo layout did not work out, but the collaboration sure did. They became inseparable to this day. "She has been my life long partner in business, in love, in passion and in art," Gilbert told me.
Anita, is the daughter of Ricardo Montalbán.
Ricardo became Gilbert's true father figure. Years later, as Ricardo was stepping away from the theater's leadership, the Artistic Director Margarita Martinez-Cannon brought Gilbert on to represent him. She felt the board needed to have the Montalbán family involved.
He is now the theater's CEO.
Margarita also brought on another gentleman, who would soon become her successor to run operations, Ricardo Ortiz-Baretto. Ricardo had been named after Ricardo Montalbán. "My mom named all of us after the biggest Latino celebrities of the day. It was a spiritual kismet that I came to this theater to carry on his legacy," Ricardo says.
Gilbert has been a mastermind of innovation, visual presentation and technique. The theater has been remodeled from bottom to rooftop in a creative and flexible space. The orchestra level of the audience has been built out so that it is level to the stage—giving the opportunity for both Covid-regulated distancing or avantgarde theatrical presentations.
Ricardo, who moved back to Los Angeles after he and his husband raised four sons, has worked to bring in diverse and creative productions to live up to the legacy and vision that Ricardo Montalbán established. Besides Latino and Black theatrical troupes, the theater has been involved in various charities from AIDS to fostercare.
"Gilbert's vision is huge, and a lot of what we are now being able to bring into the theater is because he is willing to take a chance," Ricardo said. "He has the dedication to Ricardo's vision, that it is realized. Theater in LA will bounce back from the pandemic shutdown. There is a lot of good theater in LA. That will never go away—it is why people are here in LA."
The current production, Rooftop Screams, is on the Montalbán's rooftop oasis. The rooftop venue is outfitted with a bar, concession stand, and kitchen, providing an open-air movie theater complete with a large projection screen, state-of-the-art projector, noise-canceling headphones, and fresh popcorn.  
Rooftop Screams includes wickedly scary and horrifically spooky films from the past 50 years.  It started Friday, October 1, 2021 with the 1996 American satirical slasher Scream, directed by Wes Craven. Other fan-favorites this month: The Shining, Friday the 13th, The Exorcist, It, Hocus Pocus, Beetlejuice, and Pan's Labyrinth. There will be a double-feature presented on October 31st with The Nightmare Before Christmas followed by The Rocky Horror Picture Show.  The program includes live interactions with many of the movies' stars and dignitaries appearing on Zoom, and in person.
There will be weekend programs non-stop throughout the holiday season. As the pandemic restrictions continue to fall away, the Montalbán Theater is locked and loaded. "We have a number of productions that are just waiting for us to say 'go'." Ricardo Ortiz-Baretto promises.
In 1993 Ricardo Montalbán won the SAG Lifetime Achievement Award.  In his speech, he teased about about his name.  His son-in-law Gilbert sat in the audience with his daughter Anita and Ricardo remarked,  "I would like to thank my wonderful daughter Anita, to whom I gave a glorious name, Anita Montalbán … but she got married. And now she is … Anita Smith."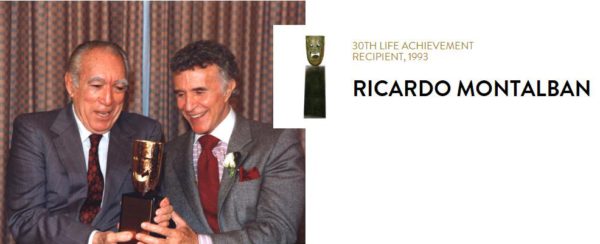 Fear not Ricardo. Your glorious name lives. Fear not to the artists of color seeking to achieve greatness. Your legacy will go on forever, as permanent to Hollywood as the famous sign in the hills, thanks to a man named Ricardo, and a man named Smith.
And the theater forever named The Montalbán.
********************
Listen to the complete interview on Rated LGBT Radio with Rob Watson:
'Jamie' comes to America in triumphant Ahmanson premiere
A time when being gay is okay, where drag is fun for everybody, and there's room for everybody but the bigots at the party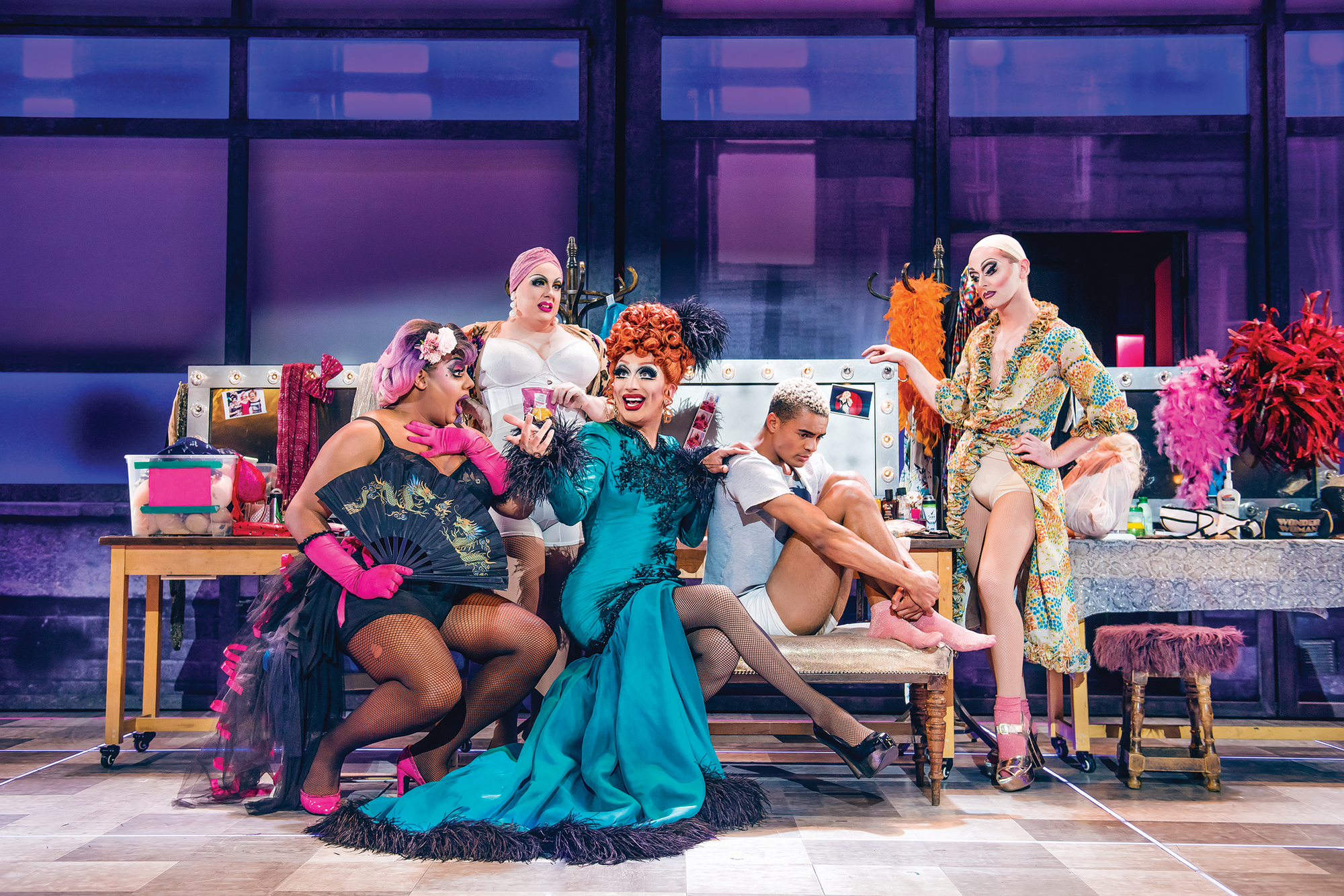 LOS ANGELES – The tag line for "Everybody's Talking About Jamie," the London West End musical making its North American debut at the Ahmanson this month, tells us that it is "the hit musical for today."

That is an entirely accurate statement.
With a book and lyrics by Tom MacRae and music by Dan Gillespie Sells, it's a show that was inspired by the real-life story of a 16-year-old British schoolboy who bucked bigotry and overcame bullying to become a drag queen – or more precisely, it was inspired by the 2011 documentary "Jamie: Drag Queen at 16," which told his story.
Premiering in 2017, the musical opened in the Yorkshire town of Sheffield, where it is set, before moving to the West End for a successful run that earned the show several nominations at the Olivier Awards. A Broadway production was planned, but tabled (thanks to Covid), and a film adaptation was made which, after several delays (again, thanks to Covid), was released by Amazon in 2021.

Now, in lieu of Broadway, it's receiving its first incarnation on the American stage in Los Angeles – which seems entirely appropriate, somehow, given the show's young-and-hip appeal. Renamed as Jamie New, its proudly gay protagonist is already very much out to his family and to fellow students at his Sheffield school, but has kept hidden his secret dream to become a drag queen.
Encouraged by his friend Pritti, and with the blessing of his concerned-but-supportive mother Margaret, he resolves to emerge from a second closet by attending the prom in drag. He finds an unexpected mentor in Hugo, the owner of a shop for drag attire (himself a former drag legend named Loco Chanelle), and as his confidence grows, so does his boldness; but as word begins to spread of his planned "coming out" he faces resistance, bullying, and worse from the community around him – including a homophobic schoolmate, a conservative teacher, and the estranged father whose long-withheld acceptance is something for which he keenly longs.
Can he overcome these repressive obstacles to claim his true identity as a fabulous queen and perform for his adoring fans? If you have any experience at all with musical theatre, chances are that you already know the answer is [SPOILER ALERT] yes.
From its first few minutes, the show lets you know without a doubt that it plans not just to entertain, but to dazzle. Loaded with infectious, pop-flavored songs and providing ample opportunity for a young and limber cast of triple-threat performers to wow us with their physical prowess and their talent, it leans hard into the optimism that drives most of its characters – the select few who embrace a more cynical worldview are, not coincidentally, largely antagonists – and makes sure to keep the tone from becoming too dark for too long, even when the story gives us glimpses of a harsher side of life as a drag queen.
It seamlessly blends diverse elements of stagecraft into its visual design, taking place on a streamlined, mod, efficiently configurable set that captures both the flashy electronic milieu of the Instagram era inhabited by its youthful hero and the rough-around-the-edges vibe of the working class neighborhood in which he actually lives. And if all of that isn't enough, it has drag.
It's not necessarily about drag, however. In fact, while drag is very much the passion that Jamie follows on his personal journey, it's not the destination. Nor is his story really about acceptance, either from himself, his oppressors at school, or his absent and small-minded father; it's clear from the beginning that he's already pretty sure of himself, and there's never any real doubt that things are going to turn out just fine for him, in the end.
The transformation Jamie is required to make involves not so much how he sees himself, in fact, but how he sees the people around him. It's a refreshing shift, in many ways, from the frequent drag narrative in which the end goal is self-acceptance, in that it goes on to show how self-acceptance can also lead to greater acceptance not just from others, but for others, as well.
In that spirit, "Everybody's Talking About Jamie" treats all its characters with empathy, even the school bully – though it pointedly turns a cold shoulder to Jamie's dad, whose unrelenting homophobia seemingly makes his character undeserving of even being given a name. Still, even a show with as positive an attitude as this one needs a reminder that there are still those among us who haven't been won over – at least, not yet – and in the end it's unequivocally easy to stand in enthusiastic solidarity as the whole happy cast comes out to take their bows.
As to that cast, Layton Williams (reprising his role as Jamie from both the UK tour and remounted West End production of the show) is every bit worthy of our full attention and adulation as he struts his stuff (and his impossibly long legs, even in expert-level heels) as Jamie.
Melissa Jacques is warm, grounded, and compelling as his mother, and she makes her second act song soliloquy, "He's My Boy," into a showstopper. Hiba Elchikhe embodies the spirit of girl power as Pritti, whose embrace of her Muslim identity doesn't stop her from giving Jamie a run for his money in making a splash, and Gillian Ford makes her role as stodgy Careers teacher Miss Hodge into an audience favorite.
Shobna Gulati brings a tough-as-nails protective presence as Mom's loyal friend Ray, and George Sampson makes sure school bully Dean is awkward and endearing enough for us to cheer for his redemption. Finally, Roy Haylock – who is better known as Bianca Del Rio and brings a level of serious queer star power to the production – proves himself to be as much of an energetic, gifted comedic performer when he's out of drag as he is when he is in it. That doesn't mean, however, that Bianca doesn't make an appearance herself, when Hugo [another probably unnecessary SPOILER ALERT] brings Loco Chenelle out of retirement to cheer Jamie on.
With a uniformly talented cast, brisk direction from Jonathan Butterell, and high-energy choreography by Kate Prince, this production of "Jamie" is well-worthy of being the show's North American debut.
It entertains, with seeming effortlessness despite the whirlwind energy on which it rides, and it reinforces our best hopes and beliefs about ourselves and the world we live in along the way. If its conflicts resolve a little too easily, and its obstacles melt a little too conveniently, we can forgive that as a tip of the hat to artistic license and theatrical convention. It's may be as ephemeral as a photo on Instagram, unapologetically designed to be feel-good fluff – but if there was ever a time when the world needed feel-good fluff, this is it.
It is, after all, a "hit musical for today," intended to capture and celebrate the cultural moment of the here and now – a time when being gay is okay, drag is fun for everyone, and there's room at the party for everybody but the bigots.
And they can come too, if they're willing to stop being bullies and start being friends instead.
Ahmanson returns to live performance with 'Christmas Carol'
Bradley Whitford in 'Christmas Carol' at the Ahmanson is a fresh perspective and new approach to a time-worn classic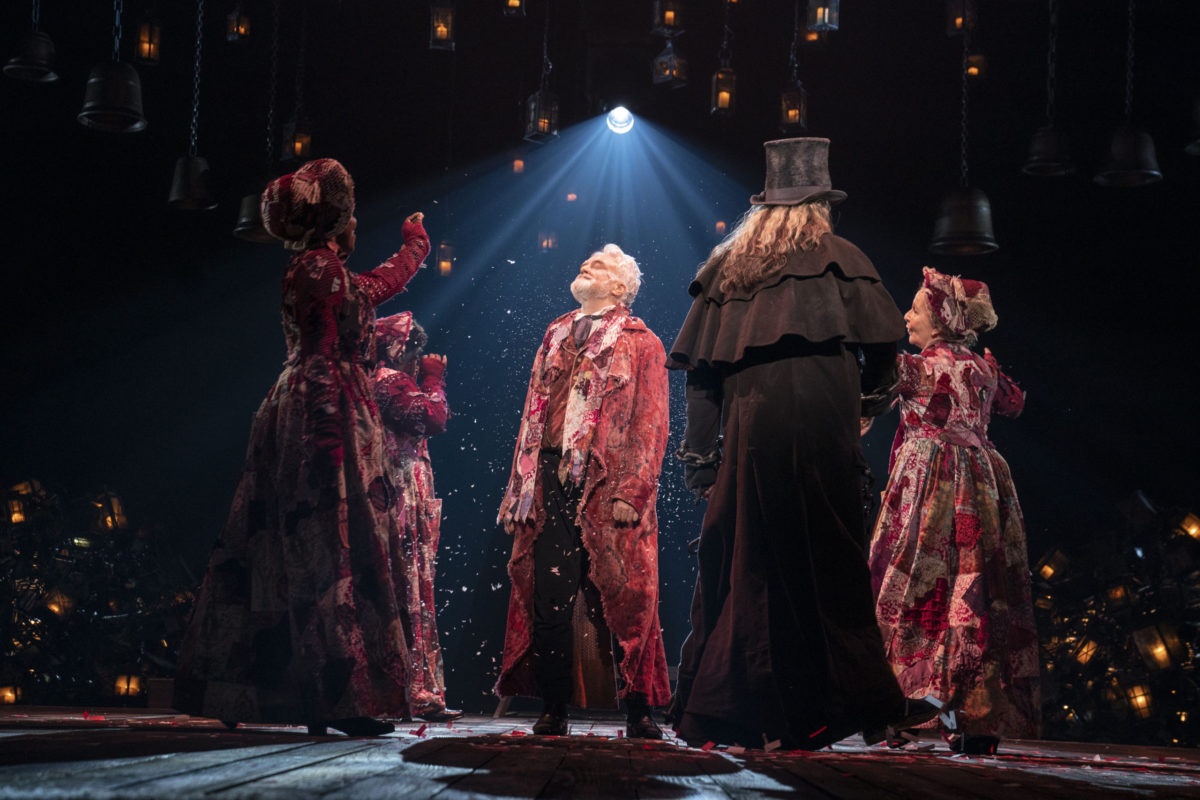 When Charles Dickens wrote "A Christmas Carol" in 1843, he was inspired as much by a need to make money as he was a love for the holidays. His latest novel was being published in serial form, but sales were disappointing, so he hit upon the idea of a novella capitalizing on the seasonal fervor of readers to ensure himself a nice boost in income. It was a hit, and most of Western culture is still embracing the traditions immortalized within it, 178 years later.
Given the intent of its original author to use the story as a cash cow – something he would continue to do with live readings of the manuscript at nearly 200 public performances over the remaining course of his life – it seems fitting, or at least unsurprising, that "A Christmas Carol" has continued to be reinterpreted, restructured, remounted, re-invented, and recycled across every conceivable medium over the years. This year, Angelenos are getting the opportunity to see one of the most lauded of its recent incarnations, which has arrived at the Ahmanson to celebrate not only the Christmas season, but also the return to live performances after more than a year-and-a-half of shutdowns.
Playwright Jack Thorne – who rose to international acclaim for writing "Harry Potter and the Cursed Child" – adapted the Dickens novella in 2017, for London's Old Vic Theatre. It proved so successful that it has returned for an encore each subsequent year (including virtually, during the pandemic), and was mounted on Broadway in 2019 for a production that, despite its run being cut short by COVID-forced closure, snagged Tony Awards for the design of its lights, sets, costumes, and sound, as well as for its original score. It's this version that's now playing on the Ahmanson stage, a briskly paced, high-energy enactment of the Christmas classic that pares Dickens' story down to its most essential elements while leaning heavily into the "magic of the theatre" to evoke the necessary sense of wonder. Thanks to those Tony-winning technical designs, it succeeds unequivocally in achieving the latter – but how well it succeeds in delivering "A Christmas Carol" to audiences eager for the comforting familiarity of a well-loved traditional experience is not quite so clear-cut.
In Thorne's vision of the classic tale, we are transported to early Victorian London via a somewhat minimalistic scenic design, made up mostly of old-fashioned lamps – piled below as well as strung above, in a dazzling and immersive sea of light that extends out well above the audience – and a few modular components (all branded "Scrooge and Marley") that can be variously assembled to suggest different locations, with a central playing area delineated in a square by four rectangular archways, which rise and lower as needed to suggest structures.. Abstract, cold, and industrial as this setting might sound, it is given ample warmth not just by the amber glow of the lighting, but by the music (most of which is played and sung live onstage) which accompanies the action throughout. Calling to mind, perhaps, an encampment in some urban junk yard where itinerant souls have gathered to share some holiday cheer despite their hardships, it provides a surprisingly effective environment for a tale which, like all of Dickens' work, runs deep with a humanitarian undercurrent of social consciousness.
Within this evocative space, the players endeavor to tell the story of miserly old Ebenezer Scrooge and his supernaturally facilitated redemption, banding together to recite the familiar words of Dickens' narration in a style that falls somewhere between Greek Chorus and Carnival Busker. Individuals step out from this group to assume particular roles – Fezziwig, Bob Cratchit and the Ghosts, for instance – but Scrooge himself (Bradley Whitford, in a characteristically audacious performance) is set up from the beginning as a man apart, and for most of what transpires during the play's short running time, he essentially serves as a foil for the rest of the ensemble – and the old-fashioned but dazzling theatrical trickery they employ as an aid – as they barrel through the iconic narrative and lead him against his will to his own salvation. It's a boisterous ride, an inherently performative rendition that takes for granted we already know the story by heart and elides its way past most of the expository details so it can get to the key points faster and spend more time lingering there.
In description, perhaps, the show's effect may seem like a bullet-pointed list, but in reality it plays out like a ceremonial presentation – and aptly so, given that its source material has become woven into the fabric of one of the cornerstone events of the Christian calendar. In the orchestrated blend of language and movement that take us through the paces of Scrooge's road to transformation, the beloved high points – the introductions of the ghosts, the visits with nephew Fred, and of course the heart-tugging saga of Tiny Tim – become scenes for contemplation, like a secular version of the Stations of the Cross; and within that heightened sense of import, Thorne's script takes the opportunity to expand upon some of Dickens' time-honored storytelling with a few flourishes dictated by a decidedly modern perspective.
In this "Christmas Carol," the Cratchit family drama that usually occupies so much of our attention takes a back seat to unpacking the history of trauma that turned Young Ebenezer into Old Scrooge in the first place. Taking leaps with ideas merely suggested in the story's original text, Thorne gives us harrowing insight into the old man's upbringing, reveals the ahead-of-its-time "wokeness" of Fezziwig's worldview, and allows for some healing and closure in the thwarted love story with abandoned fiancée Belle. He also introduces moments of particularly harsh reality – like letting us see the death of Tiny Tim instead of merely learning about it after the fact – that take us by surprise and thereby forces us to confront them more directly than in Dickens' kinder, gentler original; finally, he diverges from tradition in his depiction of the ghosts (particularly the last one) and gives them all a more personal relationship to Scrooge than is suggested in the original.
All of this makes for stimulating theater, and Thorne, along with the entire creative team, deserve kudos for bringing a fresh perspective and new approach to a time-worn classic. But the problem with new approaches is that, by changing focus, they also change effect, and theatre-goers hoping for the kind of familiar, comforting holiday experience they normally expect from "A Christmas Carol" may well find this one jarringly UN-familiar. That's not a bad thing, by any means, but when your heart is set for figgy pudding, anything else is bound to be a disappointment.
With that in mind, it's safe to say that this new production is absolutely worth seeing, for its creativity, its energy, and its willingness to shed some fresh light on some corners that have always remained dark in the past. It just might not be the Dickens you were looking for, and if you can manage that expectation, you're likely to have a festive time, indeed.
Broadway gathers to honor Sondheim in Times Square
They were gathered to pay homage to legendary Tony, Academy Award, and Grammy Award-winning composer and lyricist Stephen Sondheim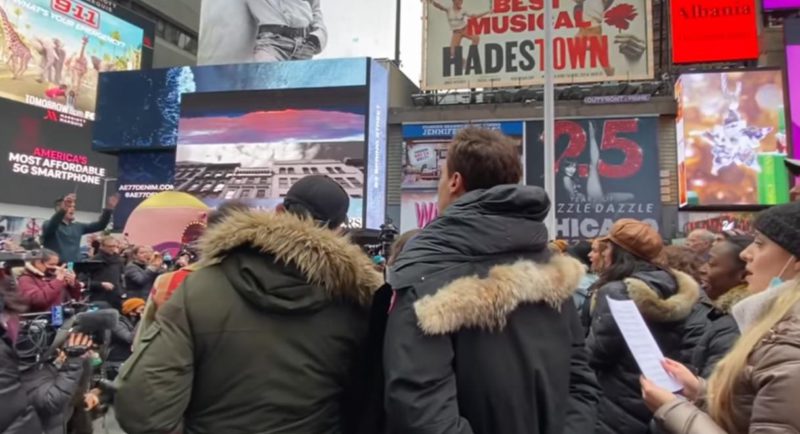 NEW YORK – Light snow flurries swirled around the stars of theatre and stage of New York City's 'Great White Way' as they gathered Sunday in Times Square- members of every Broadway company assembled singing in a powerful chorus "Sunday," the powerfully emotional act one finale to "Sunday in the Park with George."
They were gathered to pay homage to legendary Tony, Academy Award, and Grammy Award-winning composer and lyricist Stephen Sondheim. That piece being performed had garnered Sondheim a Pulitzer Prize for Drama in 1985.
Broadway's best were joined by Lin-Manuel Miranda, Sara Bareilles, Josh Groban, Kathryn Gallagher and Lauren Patton at 'Sunday' Performance in Times Square.
The man who was heralded as Broadway and theater's most revered and influential composer-lyricist of the last half of the 20th century died at 91 Friday at his home in Roxbury, Connecticut.
"This felt like church," Bareilles told Variety after the performance on Sunday. "In his remembrance, we did what theater does best. We sang and raised our voices and came together in community."
Variety also noted that during the celebration, Miranda offered a sermon of sorts. Foregoing a speech, he opened Sondheim's "Look I Made A Hat," an annotated anthology of the composer's lyrics, and read from a few passages before the crowd.
Lin-Manuel Miranda, Josh Groban and Sara Bareilles Honor Stephen Sondheim at 'Sunday' Performance in Times Square https://t.co/LgrYPyMnv0

— Variety (@Variety) November 28, 2021
"Sunday" from Sunday in the Park with George memorial for Stephen Sondheim