Tennessee leads 20 states, sues Biden admin over trans-inclusive policy
The lawsuit calls on the court to declare the guidance invalid and unlawful and to prohibit the U.S. government from enforcing it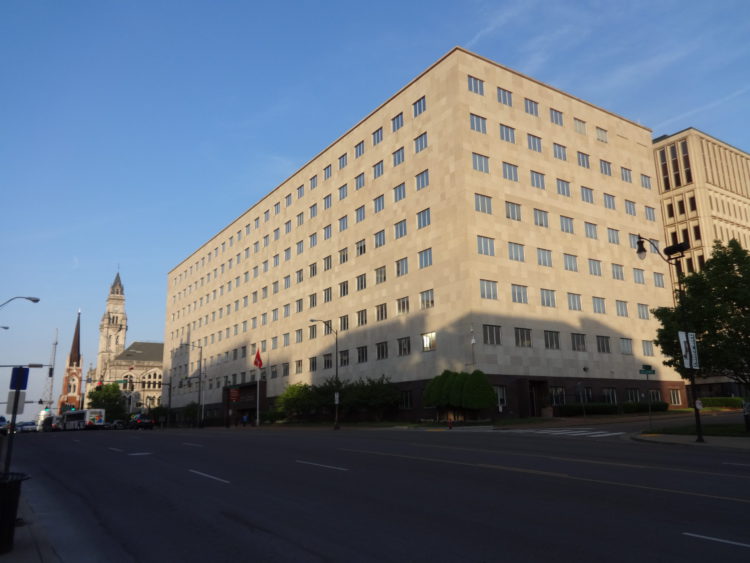 NASHVILLE – Tennessee Attorney General Herbert Slattery is leading a group of 20 states in suing the Biden administration over guidance in support of allowing transgender people to access school sports and bathrooms consistent with their gender identity.
The lawsuit, filed Monday before the U.S. District Court for the Eastern District of Tennessee, challenges the U. S. Department of Education and the U.S. Equal Employment Opportunity Commission over guidance issued in the wake of President Biden's executive order directing federal agencies to broadly implement the U.S. Supreme Court's decision last year against anti-LGBTQ discrimination.
"This case is about two federal agencies changing law, which is Congress' exclusive prerogative," Slatery said in a statement. "The agencies simply do not have that authority. But that has not stopped them from trying."
The 38-page complaint contends the Department of Education and EEOC and went too far with its guidance to schools and employers on the Supreme Court's decision in Bostock v. Clayton County, which determined anti-LGBTQ discrimination is a form of sex discrimination, thus illegal under the Title VII of the Civil Rights Act of 1964.
"This recent guidance from the Department and the EEOC concerns issues of enormous importance to the States, employers, educational institutions, employees, students, and other individual citizens," the lawsuit says. "The guidance purports to resolve highly controversial and localized issues such as whether employers and schools may maintain sex-separated showers and locker rooms, whether schools must allow biological males to compete on female athletic teams, and whether individuals may be compelled to use another person's preferred pronouns. But the agencies have no authority to resolve those sensitive questions, let alone to do so by executive fiat without providing any opportunity for public participation."
The Department of Education issued a "fact sheet" indicating schools are required to allow transgender kids to compete in sports consistent with their gender identity under Title IX of the Education Amendments of 1972, while the EEOC chair issued a "technical assistance document" instructing employers to allow transgender people to use restrooms and locker rooms consistent with their gender identity, as well as adhere to a dress code on that basis.
The lawsuit calls on the court to declare the guidance invalid and unlawful and to prohibit the U.S. government from enforcing it based on multiple counts, including violation of the Administrative Procedure Act.
States joining Tennessee in filing the lawsuit are Alabama, Alaska, Arizona, Arkansas, Georgia, Idaho, Indiana, Kansas, Kentucky, Louisiana, Mississippi, Missouri, Montana, Nebraska, Ohio, Oklahoma, South Carolina, South Dakota and West Virginia.
Federal Judge rules Maryland Trans teacher's lawsuit can proceed
"Pleas for help & sensitivity training on LGBTQ issues were ignored – relentless harassment stripped me of the joy of teaching"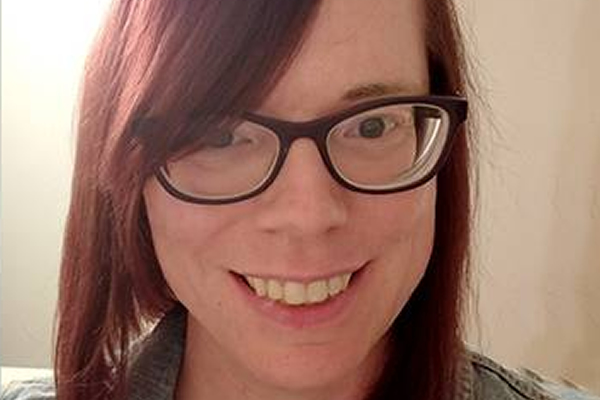 GREENBELT, Md. – A federal judge in Maryland issued a ruling on Tuesday, Jan. 18, clearing the way for a lawsuit filed by Trans former English teacher Jennifer Eller in 2018 charging the Prince George's County, Md., Public Schools with discrimination and harassment based on her gender identity to proceed to a trial.
In the ruling, Judge Theodore D. Chuang of the U.S. District Court for the District of Maryland denied key parts of several motions filed by attorneys representing the P.G. County Public Schools that in effect called for the dismissal of the lawsuit. The motions, among other things, claimed the lawsuit failed to provide sufficient evidence that Eller was subjected to discrimination and harassment, which forced her to resign due to a hostile work environment.
Chuang also ruled against a separate motion introduced by Eller's attorneys calling for him to issue a summary judgement decision affirming all the lawsuit's allegations that would have ended the litigation in Eller's favor without the need to go to trial.
Eller's lawsuit charges that school officials acted illegally by failing to intervene when she was subjected to a hostile work environment for five years that included abuse and harassment by students, parents, fellow teachers, and supervisors and retaliation by school administrators.
The lawsuit alleges that the school system and its administrators in its actions against Eller violated Title VII of the U.S. Civil Rights Act of 1964, Title IX of the federal Education Amendments Act of 1972, the Equal Protection Clause of the U.S. Constitution, the Maryland Fair Employment Practices Act, and the nondiscrimination provision of the Prince George's County Code.
"We think the judge did as best he could," said Omar Gonzales-Pagan, an attorney with the LGBTQ+ litigation group Lambda Legal, which, along with the D.C. law firm Arnold & Porter, are representing Eller in her lawsuit.
"The takeaway is that the case is now in a posture to proceed to trial," Gonzales-Pagan told the Washington Blade. "The court found that the alleged facts and the information as discovered throughout the case in the discovery process is sufficient to allow a jury to find whether Jennifer Eller was subjected to a hostile work environment and constructive discharge and retaliation unlawfully by the defendants," he said.
By the term constructive discharge, Gonzales-Pagan was referring to the lawsuit's charge that Eller was forced to resign from her teaching job in 2017 after being diagnosed with post-traumatic stress disorder due to the alleged abuse she faced on the job.
P.G. County Public Schools officials have declined to comment on the lawsuit on grounds that the school system has a longstanding policy of not discussing pending litigation. However, in its response to the lawsuit in court filings, school system officials have denied Eller's allegations of discrimination, harassment, and retaliation.
"For years, I was aggressively misgendered, attacked and harassed in the hallways and even in my own classroom by students, peers and supervisors," Eller said in a statement released by her attorneys.
"My pleas for help and for sensitivity training on LGBTQ issues for students and staff, were ignored," Eller said in her statement. "The relentless harassment stripped me of the joy of teaching and forced me to resign," she said. "It is time for Prince George's County Public Schools to be held accountable."
The lawsuit says the harassment and discriminatory action against her began in 2011 when she began presenting as female during the school year. It says school officials initially responded to her complaints about the harassment by demanding that she stop dressing as a woman and return to wearing men's clothes, which she refused to do.
In a separate action, gay former Spanish teacher Jared Hester filed on his own without an attorney a lawsuit in the Maryland federal court charging the P.G. County Public Schools with failing to take action to prevent him from being subjected to discrimination and harassment similar to some of the allegations made in Eller's lawsuit.
Hester told the Blade that he was subjected to harassment by students who repeatedly called him "faggot," but school officials, including the principal of the middle school where he taught, refused to take action to stop the harassment.
He provided the Blade with copies of earlier complaints he filed against school system officials with the U.S. Equal Employment Opportunity Commission (EEOC), the Maryland Commission on Civil Rights, and the P.G County Public Schools' internal Office of Equity Assurance. Each of the three agencies issued rulings against Hester's complaints, with two of them saying sufficient evidence could not be found to support his allegations.
The EEOC, in a Nov. 3, 2021 "dismissal" notice, told Hester the EEOC "will not proceed further with its investigation, and makes no determination about whether further investigation would establish violations of the statute." The notice added, "This does not mean the claims have no merit" or that the respondent, meaning the P.G. County Public Schools, "is in compliance with the statutes."
The notice did not give a reason for why it chose to end its investigation into Hester's complaint, but it said his filing with the EEOC cleared the way for him to file a lawsuit to further his case against the school system.
Hester told the Blade he reached out to Lambda Legal to represent him in his lawsuit, but the LGBTQ litigation group declined to take on his case without giving a reason. Gonzalez-Pagan, the Lambda attorney working on the Eller case, said he was unfamiliar with Hester's request for representation. Another Lambda official couldn't immediately be reached to determine the reason for its decision not to represent Hester.
Lesbian National Guard member discriminated against, says lawsuit
"I truly, truly hope that positive changes come from what has happened to me to where no other individual has to walk this path"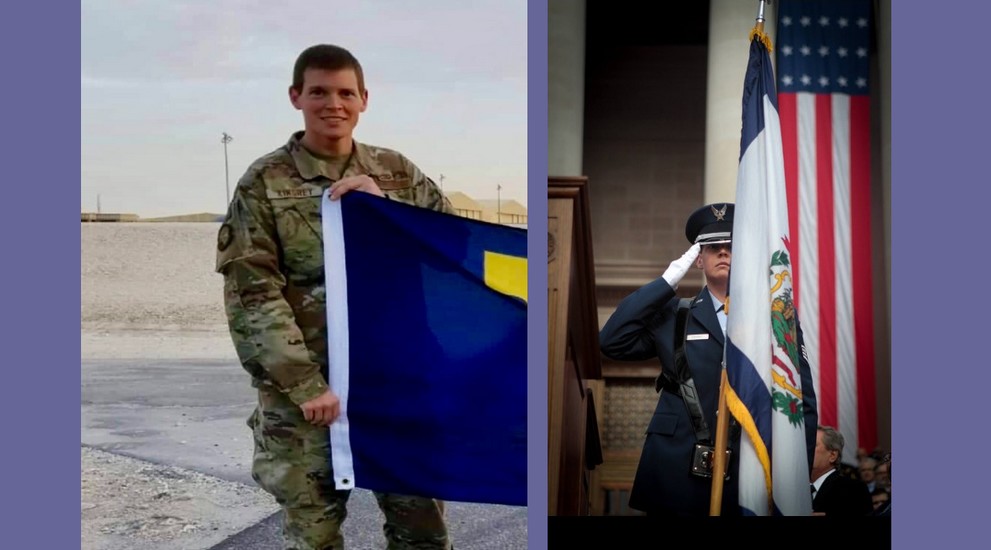 CHARLESTON, Wv. – For 14 years, Kristin Kingrey, a lesbian member of the West Virginia Air National Guard, has served her country and steadily moved through the ranks. But a lawsuit alleges that "despite her dedication," the National Guard discriminated against her sexual orientation and gender expression.
In the lawsuit, filed in a federal court in West Virginia, Kingrey claims she was informed that her superiors would not allow her career to advance unless she appeared more "feminine" by growing her hair out and wearing make-up. She alleges "intentional and unlawful" discrimination by the National Guard, culminating in two adverse employment actions.
"This has been a very long and dark road," Kingrey told the Blade.
According to court documents, Kingrey, who began employment as a federal civilian employee for the National Guard in 2016, was deployed to Qatar from August 2018 to March 2019. While in the country, she applied for the position of Human Resource Specialist (HRDS).
Kingrey, who was working as an HRO Benefits Specialist at the time, remotely interviewed for the position and was informed the same day that she was selected, the complaint said. She accepted that day.
Upon returning to Charleston, West Virginia, Kingrey began training for the HRDS position, but she could not assume the position due to "ongoing medical restrictions." However, she was to start serving in the position when cleared, documents state.
The HRDS position was then rescinded due to "budgetary" claims, so she was pulled from the position, despite accepting it. Months later, according to the lawsuit, the job was reposted, but Kingrey was never notified. The job ended up going to someone outside the protected class for the employee benefits position.
Behind the scenes, Kingrey's superiors were having "inappropriate, disparaging, and intentionally discriminatory" conversations about her outward appearance. According to the complaint, Colonel Michael Cadle was the one who made the comments.
The lawsuit states that during the meeting that took place when she was still in Qatar, Cadle requested that a lieutenant instruct Kingrey on how to appear more "feminine." In addition, he threatened Kingrey's career advancement with the National Guard.
According to the suit, Kingrey is tall and broad in stature, keeps her hair short in length and does not wear make-up or jewelry.
In her 14 years in the National Guard, Kingrey said that this was the first time she has dealt with discrimination and harassment to that magnitude, although she has heard "comments throughout" her time.
Court documents said that Kingrey was "frequently harassed" for the length of her hair. Due to the "volume of complaints," she started to, and still, carries the appropriate Air Force Instruction demonstrating that her hair is and was of an appropriate length.
In other instances, according to the lawsuit, Kingrey's superiors perpetuated the rumor that she was "transitioning" from female to male.
"I do not fit the mold that they feel that I should being a female," she said.
Though Kingrey doesn't want to speak for the whole LGBTQ community, she feels that "if I had long hair and wore make-up and still identified as being of the LGBTQ community, that's a different case."
The West Virginia National Guard did not immediately return a request for comment.
Kingrey called the whole situation "disheartening," adding that "it's been a very long and dark road."
She said that she works with "some of the greatest individuals that you will ever encounter at all," but the "problem lies with the individuals that are in key leadership roles."
At one point, Kingrey said that one of her superiors called her in to check on her, given her recent hardships and high suicide rate amongst LGBTQ service members. According to a JAMA Network Open report from last year, LGB veterans are at greater risk of suicide than the general population.
"There's so much pushed out via the Air Force and down through the Guard about diversity and inclusion, which is great," said Kingrey. "It looks good. It sounds good. But when you have individuals in key leadership positions that allow their personal beliefs to override the guidance that is being put out – it's just disheartening."
"No one should have to go through the kind of harassment and discrimination Technical Sergeant Kingrey faced over the years," said Andrew Schneider, executive director of Fairness West Virginia. "This is someone who has devoted her life to serving her country and her state, and this is how she's treated? We're better than this. For all of the lawmakers who say discrimination isn't a problem any more — here's proof it is."
In 2020, the U.S. Supreme Court ruled that existing federal law prohibiting discrimination in employment based on an employee's sex also protects LGBTQ employees.
Still, according to Fairness West Virginia, LGBTQ people face a "patchwork of protections" against discrimination. West Virginia is one of 29 states with no state law to ban discrimination in employment. According to a Norman Analytics and Research poll, 81% of West Virginians believe non-discrimination laws in the state should be strengthened.
Currently, a bipartisan proposal, called the Fairness Act, would update human rights law to include explicit protections for LGBTQ people in the state. The legislation has been endorsed across the state, including by more than 100 diverse faith leaders.
"Each person is created by God, for the Kingdom of God, and nothing we can say or do will remove us from the Love of God," said Rt. Rev. W. Michie Klusmeyer, Bishop of the Episcopal Diocese of West Virginia. "This is why the Fairness Act is needed. While the discussion of human sexuality continues to consume many people's conversations, nowhere in the Gospel of Jesus Christ are we allowed to remove the 'God-givenness of any individual or group of people."
However, the bill has not made it out of the state legislature.
"Kristin Kingrey's story goes to show that discrimination is still a major problem in West Virginia," Schneider said. "If respected members of the National Guard can face this kind of harassment, what happens to other LGBTQ people across our state? It's time for our leaders to stop sitting on their hands and to act. It's time for West Virginia to pass the Fairness Act and for Congress to pass the Equality Act."
Overall, Kingrey hopes some good will come out of what happened to her. "I truly, truly hope that positive changes come from what has happened to me to where no other individual has to walk this path," she said.
5th U.S. Circuit Court of Appeals punts on anti-abortion Texas SB-8
Abortion opponents said such an extensive delay is exactly what they wanted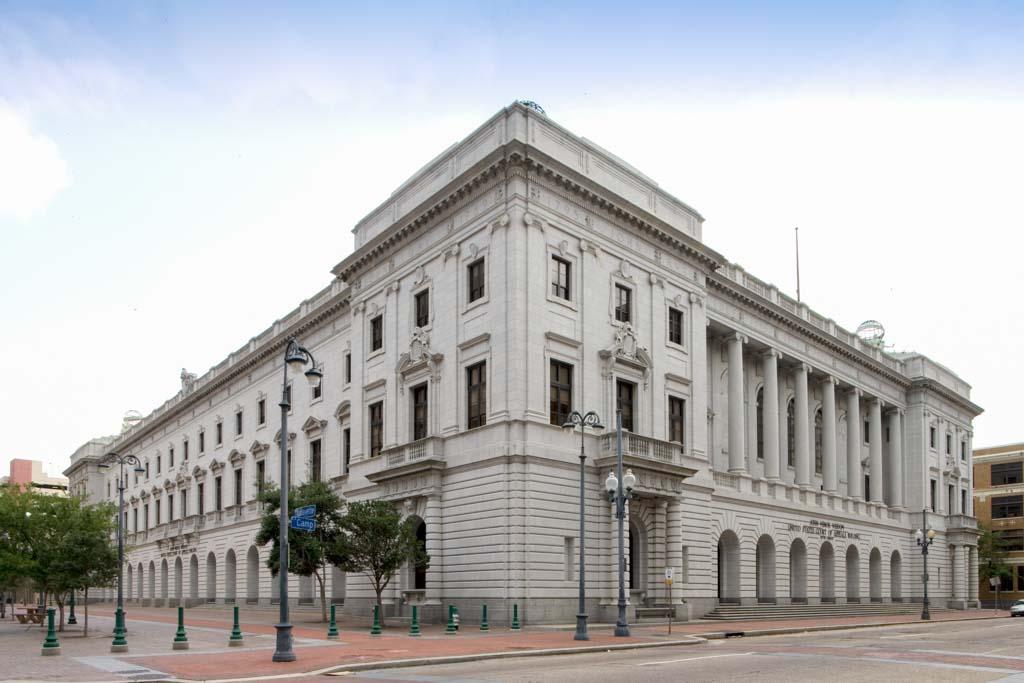 NEW ORLEANS – In a ruling issued Monday, the 5th U.S. Circuit Court of Appeals returned the legal challenge to the restrictive anti-abortion Texas law, colloquially referred to as SB8, to the Texas State Supreme Court.
Legal experts say that even though the law remains in effect, this decision could significantly delay the case moving forward. Abortion opponents said such an extensive delay is exactly what they wanted.
Both dissents from the December 10 #SCOTUS ruling had suggested that the Justices believed the district court would be able to act quickly. This decision now keeps the case in limbo — and abortion after 6 weeks in the nation's second-largest state — a dead-letter, indefinitely. https://t.co/B7yAcWg6Tn

— Steve Vladeck (@steve_vladeck) January 17, 2022
The Texas Tribune reported; "state supreme courts do not have to take up cases that are sent to them by federal courts, but it's likely Texas will this time. Lawyers said it's unusual to ask the Texas Supreme Court to make this decision after the U.S. Supreme Court has already weighed in."
The 5th U.S. Circuit Court of Appeals on Monday sent the legal challenge to Texas' restrictive abortion law to the state's Supreme Court, a move that is expected to significantly delay the case. | via @TexasTribune https://t.co/YWLmwJ42nt

— KUT Austin (@KUT) January 18, 2022
The Tribune noted that the three-judge 5th U.S. Circuit Court of Appeals panel wrote in their 2-1 decision Monday that the Texas Supreme Court must certify the case and decide whether the U.S. Supreme Court was correct in allowing a challenge to proceed against the licensing officials.
"This further, second-guessing redundancy, without time limit, deepens my concern that justice delayed is justice denied, here impeding relief ordered by the Supreme Court," Judge Stephen A. Higginson wrote in his dissent.