Roe v. Wade effectively dead in Texas after Supreme Court fails to act
"The harm this law will cause will be insurmountable for too many Texans, particularly Black, Latino, Indigenous people & low income people."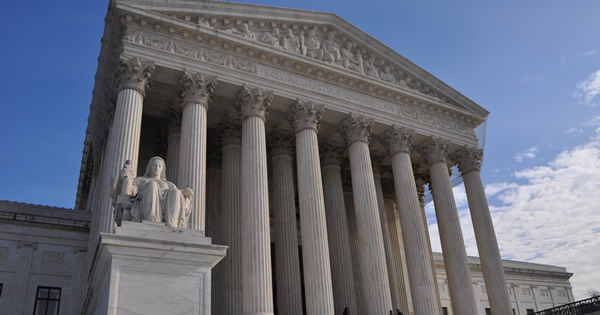 WASHINGTON – A Texas law that is considered the most restrictive in the nation banning abortion procedures after six weeks of pregnancy- a period when many women are unaware that they are pregnant, went into effect after midnight when the U.S. Supreme Court failed to step in and issue an injunction halting it from taking effect.
Attorneys for Texas abortion providers had filed a last-minute emergency plea to the Supreme Court on Monday, after the Fifth U.S. Circuit Court of Appeals Sunday had denied a request to block the law and then canceled a hearing scheduled for Monday in Austin, Texas before a U.S. District Court, where at least 20 abortion providers had hoped to testify against the law.
The Washington Post reported that lawyers for abortion providers told the Supreme Court that the statute, known as Texas Senate Bill 8, would "immediately and catastrophically reduce abortion access" in Texas and probably force more clinics to close. The law is unconstitutional, they say, because it conflicts with the court precedents that prevent states from banning abortion before a fetus would be viable outside the womb, usually around 22 to 24 weeks.
In addition to preventing abortions after detection of an unborn child's heartbeat; the bill further authorizes a 'private civil right of action,' that would allow members of the general public to sue those who might have violated the restrictions, which providers call a bounty hunting scheme, the Texas Tribune noted.
Individuals who are sued under the ban could be required to pay the person who brought the lawsuit at least $10,000 for each abortion the defendant was involved in the Post noted.
"In less than two days, Texas politicians will have effectively overturned Roe v. Wade," Nancy Northup, president and CEO of the Center for Reproductive Rights, said in a statement Monday. "We have filed an emergency motion in the Supreme Court to block this law before clinics are forced to turn patients away. Patients will have to travel out of state – in the middle of a pandemic – to receive constitutionally guaranteed healthcare. And many will not have the means to do so. It's cruel, unconscionable, and unlawful."
The High Court could still grant a request from abortion providers to halt the law. The law effectively eliminates the guarantee in Roe v. Wade and subsequent Supreme Court decisions that women have a right to end their pregnancies before viability, abortion providers said, and that states may not impose undue burdens on that decision, according to the Post.
It's 12:01 CDT here in Texas. #SCOTUS has not acted.

That means #SB8 — the most restrictive abortion law since Roe — is now in effect, and that virtually *all* abortions in Texas after the sixth week of pregnancy (when many women do not even *know* they're pregnant) are illegal.

— Steve Vladeck (@steve_vladeck) September 1, 2021
"The harm this law will cause will be insurmountable for far too many Texans, particularly Black, Latino, Indigenous people, those with low incomes, and Texans in rural areas who already face significant barriers to care," Alexis McGill Johnson, president and CEO of Planned Parenthood Federation of America said in a statement. "We are asking the Supreme Court to uphold fifty years of precedent and ensure Texans won't be denied their constitutional right to abortion."
The White House issued a statement by President Joe Biden Wednesday;
"Today, Texas law SB8 went into effect. This extreme Texas law blatantly violates the constitutional right established under Roe v. Wade and upheld as precedent for nearly half a century.

The Texas law will significantly impair women's access to the health care they need, particularly for communities of color and individuals with low incomes. And, outrageously, it deputizes private citizens to bring lawsuits against anyone who they believe has helped another person get an abortion, which might even include family members, health care workers, front desk staff at a health care clinic, or strangers with no connection to the individual.

My administration is deeply committed to the constitutional right established in Roe v. Wade nearly five decades ago and will protect and defend that right."
In a brief filed on July 30 by 12 Republican Governors, that was joined by 228 Republican members of the U.S. House in a separate brief, all asked the U.S. Supreme Court to overturn the 1973 ruling of Roe v. Wade, 410 U.S. 113, which protects women's reproductive rights to have an abortion without excessive government restriction.
This most recent push by Republicans comes as the high court is set to hear Mississippi's Dobbs v. Jackson Women's Health Organization case, based on the Mississippi law that bars most abortions after 15 weeks of pregnancy. There are no provisions for rape or incest either.
The Governors from Alabama, Arizona, Arkansas, Florida, Georgia, Idaho, Iowa, Missouri, Montana, Oklahoma, Texas and South Carolina signed the brief.
The arguments made are chilling and pose a direct threat to the many members of the LGBTQ community who have a vital interest in reproductive freedom and choice.  Substantial research has documented that lesbian youth, in particular, are at high risk of unwanted pregnancy due to sexual coercion and attempts to hide their sexual orientation," Shannon Minter, the Legal Director of the National Center for Lesbian Rights (NCLR), told the Blade on July 30.
"And more broadly, the same groups and officials who are attempting to turn back the clock on women's freedom are also seeking to roll back equality for our communities. Every LGBTQ person in this country has a stake in this case and in the ongoing battle for the fundamental right to make personal decisions free of government intrusion and control," he added.
An openly gay member of the U.S. House, Congressman Mondaire Jones, (D NY-17) who is an attorney and social justice activist tweeted about the SCOTUS lack of action:
By refusing to take action before the clock struck midnight, the far-right Supreme Court effectively overturned Roe v. Wade.

This isn't hypothetical – our fundamental rights are being snatched away from under us. We must #ExpandTheCourt.

— Mondaire Jones (@MondaireJones) September 1, 2021
California Governor Newsom weighed in also issuing a statement Wednesday:
"I am outraged that the U.S. Supreme Court has allowed Texas' ban on most abortions to take effect. Silently, in the dead of night, the Supreme Court has eviscerated the fundamental protection of a woman's right to choose that Roe v. Wade has protected for the last 50 years. In California, we will ensure that women continue to have access to critical health care services, including abortion, and California will continue to lead the nation in expanding access to reproductive and sexual health care. And I will continue to appoint judges and justices who will faithfully follow the Constitution and precedent to uphold people's rights, unlike this disappointing inaction from the high court."
Ketanji Brown Jackson sworn in as 116th justice of the U.S. Supreme Court
"It has taken 232 years and 115 prior appointments for a black woman to be selected to serve on the Supreme Court of the United States"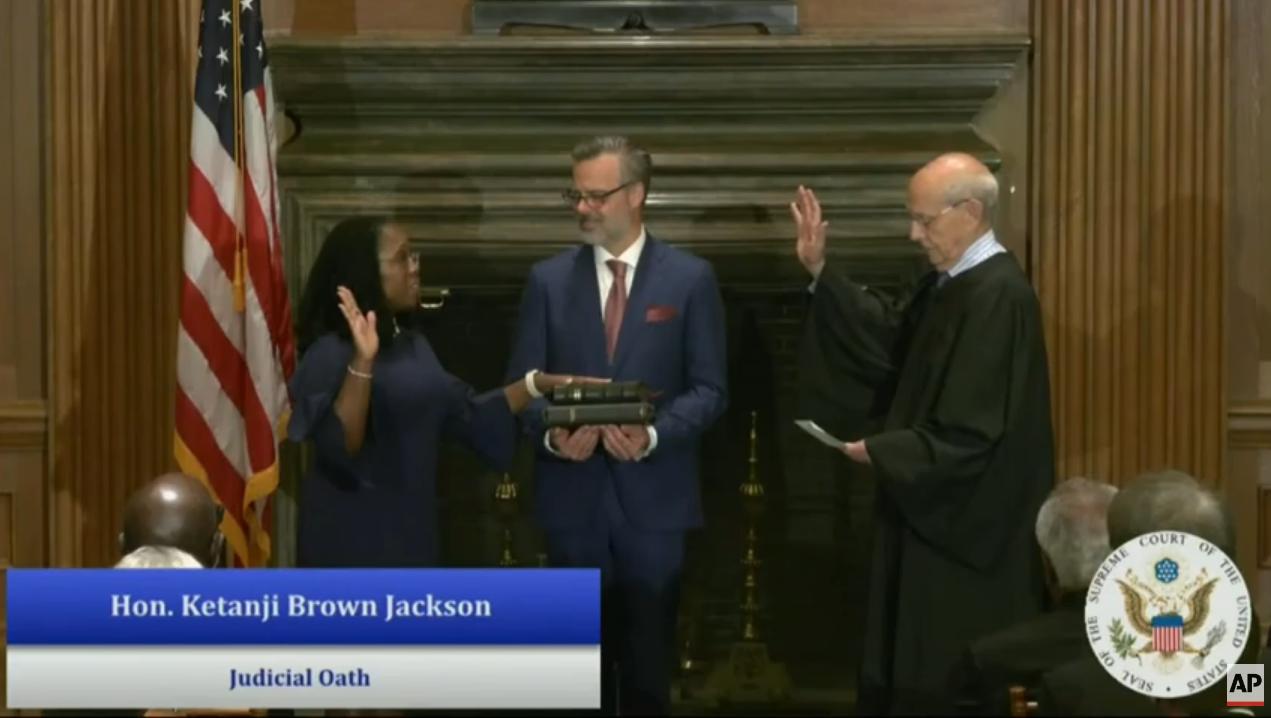 WASHINGTON – In oaths administered by the Chief Justice John Roberts and outgoing Associate U.S. Supreme Court Justice Stephen Breyer, Judge Ketanji Brown Jackson was sworn in as the 116th justice of the U.S. Supreme Court.
The 51 year-old Justice Jackson made history as the first-ever black woman sworn in as a justice on the U.S. Supreme Court. She replaces Justice Breyer, whose resignation from the Supreme Court becomes effective at noon Thursday (Eastern) after his nearly 28 years of service on the nation's high court.
In the simple ceremony held at the Court, Jackson in the constitutional oath, given by Chief Justice Roberts, solemnly swore to defend the Constitution "against all enemies, foreign and domestic," and "bear true faith and allegiance to the same."
Justice Breyer gave her the statutory oath, in which Jackson swore to "administer justice without respect to persons, and do equal right to the poor and to the rich."
The newly sworn-in Associate Justice was joined by her husband, Dr. Patrick Jackson, and their two daughters, Talia and Leila.
The court will hold another formal inaugurating ceremony, called an investiture, in the fall, Roberts said. But Thursday's ceremony allows her to immediately begin work as the newest member of the nine-seat Supreme Court.
Nominated by President Biden and confirmed by the Senate, in April at a ceremony on the South Lawn of the White House, addressing the audience of members of Congress, the Biden Cabinet, and White House staff along with family and invited guests, Justice Jackson noted;
"As I take on this new role, I strongly believe that this is a moment in which all Americans can take great pride. We have come a long way towards perfecting our union. In my family, it took just one generation to go from segregation to the Supreme Court of the United States."
As the first Black woman to be nominated to serve on the nation's highest court which she noted in her remarks:
"It has taken 232 years and 115 prior appointments for a black woman to be selected to serve on the Supreme Court of the United States. But we've made it," she said, to applause from the crowd. "We've made it, all of us, all of us. And our children are telling me that they see now, more than ever, that here in America anything is possible."
Quoting Maya Angelou, an American author, poet and civil rights activist, "I am the hope and the dream of the slave," Jackson said.
In statement issued by the White House, President Biden traveling back from the NATO conference in Madrid aboard Air Force One said:
"I am honored that the very first judicial nominee I selected as President – the brilliant lawyer who became "Judge Jackson" – has now become "Justice Jackson." 
Her historic swearing in today represents a profound step forward for our nation, for all the young, Black girls who now see themselves reflected on our highest court, and for all of us as Americans. 

The Supreme Court just gained a colleague with a world-class intellect, the dignified temperament the American people expect of a justice, and the strongest credentials imaginable.  

Justice Jackson is a former public defender who served for almost a decade as a district and circuit judge.  Her nomination was endorsed by top legal experts across the political spectrum, as well as our country's leading law enforcement organizations.  In her career, she has been confirmed four times by the U.S. Senate with bipartisan support.

She is the daughter of educators and the niece of a police chief—and she too has devoted her life to public service. 

She is also the embodiment of hard work, grace, and perseverance.

Justice Jackson's wisdom and experience, will make all of us proud for so many years to come.

Like I said after her confirmation, Justice Jackson's ascension to the highest court in the land makes the sun shine on so many of us in a new way.

Justice Jackson succeeds another extraordinarily brilliant jurist who has also devoted their life to their country, including in the U.S. Army as a teenager and on the Watergate Committee  – Justice Steven Breyer. Justice Breyer's integrity and his commitment to ensuring our nation's laws worked for the people have made him beloved by his colleagues and deeply respected across our country. I thank him again for his many years of exemplary service."    
U.S. Supreme Court upholds Biden's ability to enforce immigration laws
In its 5-4 ruling the high court said that the president may repeal the Trump-era 'remain in Mexico' policy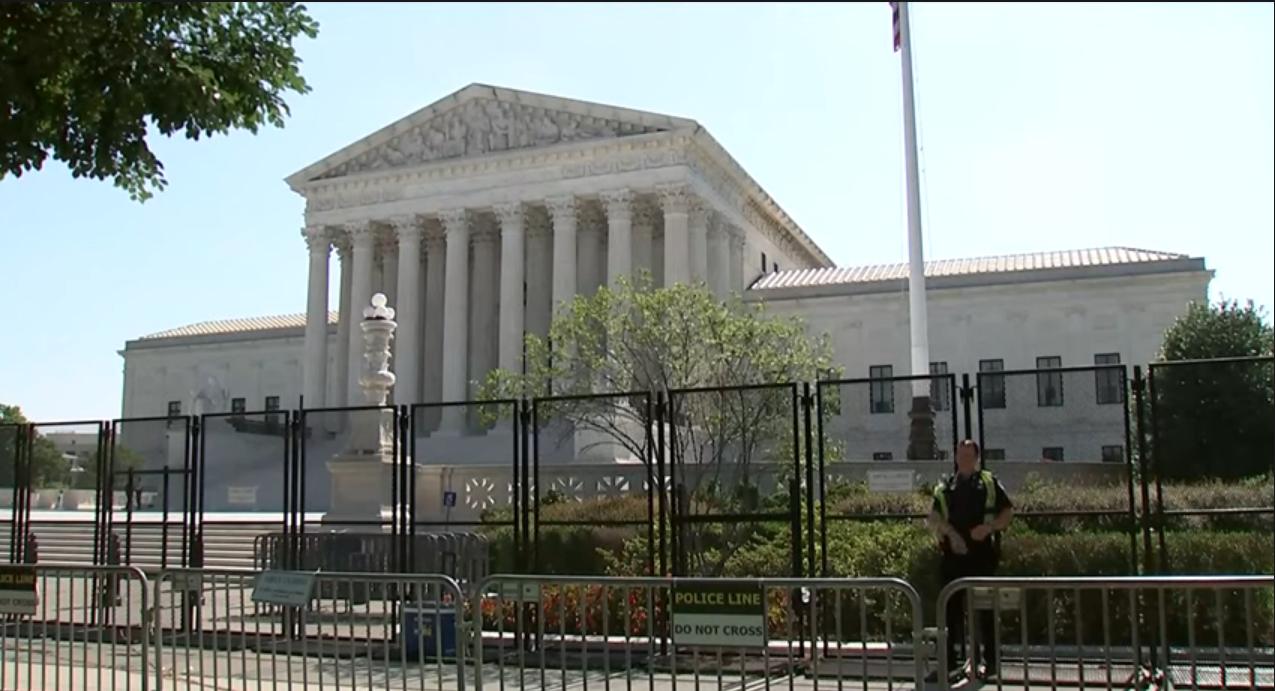 WASHINGTON – The U.S. Supreme Court on Thursday in a 5-4 ruling said the Biden administration can end a policy that forced asylum seekers to pursue their cases in Mexico.
The previous White House's Migrant Protection Protocols program, which became known as the "Remain in Mexico" policy, took effect in 2019.
The Biden administration suspended MPP enrollment shortly after it took office in January 2021. The program was to have ended six months later, but a federal judge in Texas ordered MPP's reinstatement after the state and Missouri filed suit against the Biden administration.
Thursday's ruling sends the Texas and Missouri case back to lower courts.
"As Secretary Mayorkas concluded in October 2021 after a thorough review, the prior administration's Migrant Protection Protocols (MPP) has endemic flaws, imposes unjustifiable human costs and pulls resources and personnel away from other priority efforts to secure our border," said the Department of Homeland Security in a statement. "We welcome the Supreme Court's decision affirming that the Secretary has the discretionary authority to terminate the program, and we will continue our efforts to terminate the program as soon as legally permissible."
U.S. Sen. Alex Padilla (D-Calif.) also welcomed the ruling.
"Today's Supreme Court decision correctly acknowledges the Biden administration's authority to end the unlawful and cruel 'Remain in Mexico' program," he said in a statement. "For more than three years, this horrifying policy has denied asylum seekers their right to due process and subjected them to crimes like rape, kidnapping and torture in northern Mexican border cities while they await their court hearings."
Advocates sharply criticized MPP, in part, because it made LGBTQ+ and intersex asylum seekers who were forced to live in Tijuana, Ciudad Juárez, Reynosa, Matamoros and other Mexican border cities even more vulnerable to violence and persecution based on their sexual orientation and gender identity.
[email protected] Coalition President Bamby Salcedo on Thursday told the Los Angeles Blade the Supreme Court ruling "will certainly impact our community in a positive way."
"We know that people who have to remain in Mexico to wait continue to be victims of violence," said Salcedo. "This is definitely a step in the right direction and we're grateful that this happened in this way."
Emilio Vicente, communications and policy director of Familia: TQLM, an organization that advocates on behalf of Transgender and gender non-conforming immigrants, echoed Salcedo.
"We're glad to finally have some good news from the Supreme Court after horrible rulings on abortions, climate change, Native American rights," said Vicente. "Ending 'Remain in Mexico' will allow LGBTQ+ asylum seekers who face increased discrimination and abuse during the journey to the U.S., to be able to seek asylum here."
Abdiel Echevarría-Cabán is a South Texas-based immigration attorney and human rights law and policy expert who the LGBTQ+ Bar in 2021 recognized as one of its 40 best LGBTQ+ lawyers who are under 40.
He told the Blade on Thursday the Supreme Court ruling is "a victory we must celebrate." Echevarría-Cabán also said MPP placed LGBTQ+ and intersex asylum seekers at increased risk.
"Refugees in general, but especially LGBT refugees, are extremely vulnerable to other type of harms such as kidnappings by cartel members, extortion, physical and psychological abuses from Mexican law enforcement authorities and third parties given the high levels of discrimination for LGBT refugees in Mexico," said Echevarría-Cabán.
The Supreme Court issued its ruling a day after the Justice Department filed charges against four people in connection with the deaths of 53 migrants who were found in the back of a tractor trailer truck in San Antonio.
The Biden administration in April announced its plans to terminate Title 42, a Centers for Disease Control and Prevention rule that closed the Southern border to most asylum seekers and migrants because of the pandemic. Title 42 was to have ended on May 23, but a federal judge ruled against the White House.
"This decision isn't the end of the fight for ensuring that people seeking asylum get asylum but it's an important step in protecting vulnerable people," Vicente told the Blade after Thursday's ruling. "President Biden must follow through on his commitment to end MPP and protect all asylum seekers."
Salcedo noted to the Blade the "system, as it is, particularly when it comes to trans women, needs to be completely changed so that we can be at a better place as a community." Padilla in his statement urged the Biden administration "to do everything in its power to swiftly end 'Remain in Mexico' once and for all."
"Misguided and inhumane Trump-era policies like 'Remain in Mexico' and Title 42 have only decimated an already broken immigration system," he said. "We must keep working to restore the lawful processing of asylum seekers at the border, in keeping with America's most deeply held values as a nation of immigrants."
The Department of Homeland Security in its statement notes Title 42 remains in place.
"The department also continues to enforce our immigration laws at the border and administer consequences for those who enter unlawfully, and will continue the court-mandated enforcement of the Centers for Disease Control and Prevention's Title 42 public health order," it reads.
Supreme Court sides with ex-football coach who led prayers at school
"Justice Gorsuch's majority opinion is yet another dangerous example of this Court overturning decades of precedent"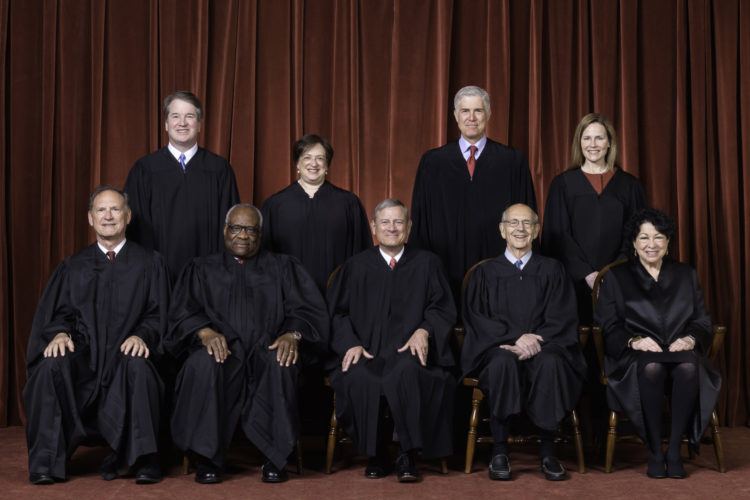 WASHINGTON – The U.S. Supreme Court on Monday in a 6-3 ruling sided with the former Bremerton, Washington assistant high school football coach removed for refusing to halt his practice of praying at mid-field after games on school property.
The ruling is a victory for Joseph Kennedy, who in court documents described himself as a practicing Christian whose religious beliefs require him to "give thanks through prayer, at the end of each game."
When he began his job as an assistant coach at Bremerton High School, a public school in Washington state, he initially prayed alone after games, but over time some of his players – and eventually a majority of the team – joined him. One parent complained that his son, a player on the team, felt like he had to join in the prayer, even though he was an atheist, or face a loss of playing time."
Bremerton School District officials had attempted to accommodate Kennedy after warning him to stop the prayers as District officials clarified that they did not want to violate the Constitution's establishment clause, which prohibits the government from favoring one religion over another.
The district offered Kennedy the ability to pray after the crowd had left the stadium or in a private space both options that he refused. Kennedy had retained counsel and the legal team indicated that they would pursue father legal action.
The case eventually ended up at the high court which agreed to hear it at the beginning of this last term in January.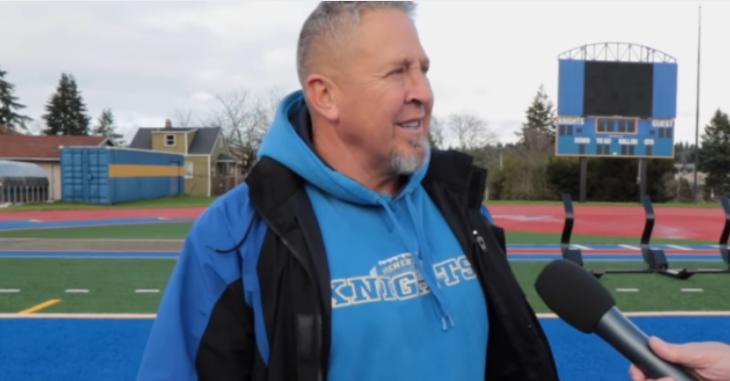 Reaction from groups advocating for greater safeguards in separation of 'church and state' decried the majority decision written by Trump nominated Associate Justice Neil Gorsuch.
🚨BREAKING🚨 — Supreme Court deals another blow to church-state separation, allowing a public school coach to lead students in prayer at the 50 yard line after games. Our full analysis and statement to come. pic.twitter.com/C8USS0Kxt3

— American Atheists (@AmericanAtheist) June 27, 2022
Equality California noted that the Court's ruling in Kennedy v. Bremerton School District effectively was overturning decades of established legal precedent.
"Justice Gorsuch's majority opinion is yet another dangerous example of this Court overturning decades of precedent to impose the personal religious beliefs of some on the rest of the country — whether that be a public school football coach's religious beliefs on his team, a legislator's views on people in their state seeking abortion care or the views of a religious private school on taxpayers now forced to fund them.
"Parents have always been free to send their children to schools that align with their religious beliefs, and coaches who want to lead their players in prayer have always been free to work at private schools where that is encouraged. But students — of any religion or none at all — attending public schools funded by taxpayers should not be coerced into school-sponsored prayer," Equality California's Executive Director, Tony Hoang, said in an emailed statement.
"Every public school student deserves to feel safe, supported and welcome at school. Today's decision undermines that fundamental idea at a particularly dangerous time for our LGBTQ+ students."