Anti-LGBTQ legal group loses bid to overturn conversion therapy ban
The court ruled the state has a compelling interest "in protecting the physical and psychological well-being of minors, including LGBTQ youth.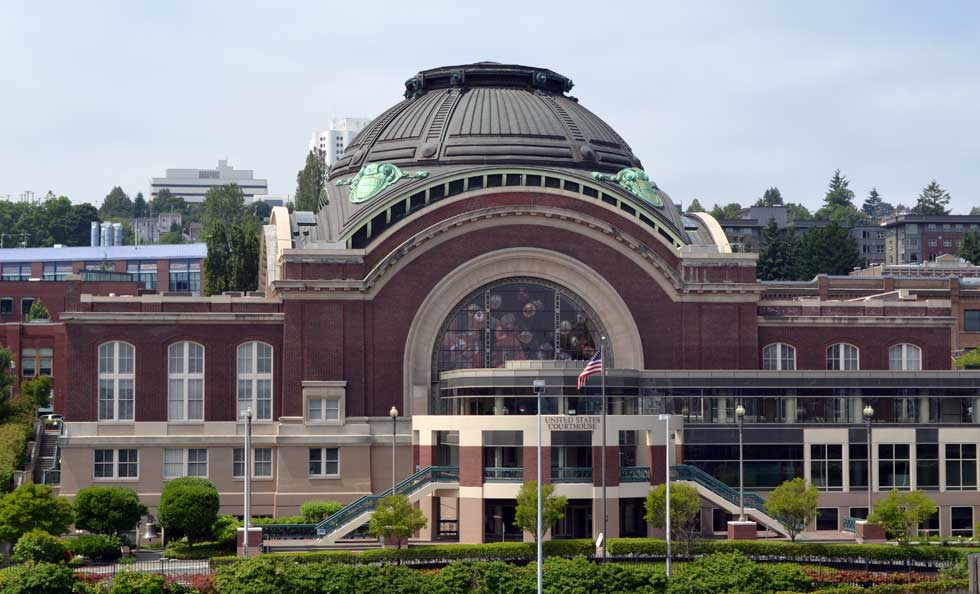 TACOMA, Wa. – The United States District Court for the Western District of Washington this week dismissed a legal challenge seeking to invalidate the State of Washington's 2018 law protecting minors from conversion therapy by state-licensed therapists.
Brian Tingley, is represented in the suit by the Scottsdale, Arizona-based anti-LGBTQ Alliance Defending Freedom, (ADF), and identifies himself as a "Christian licensed marriage and family therapist."  Tingley alleged in the court filings that the provided definition of "conversion therapy" is "vague, content-biased, and biased against one perspective or point of view."
The law defines the practice as; "Conversion therapy" means a regime that seeks to change an individual's sexual orientation or gender identity. The term includes efforts to change behaviors or gender expressions, or to eliminate or reduce sexual or romantic attractions or feelings toward individuals of the same sex. The term includes, but is not limited to, practices commonly referred to as "reparative therapy."
The law however did provide that; "Conversion therapy" does not include counseling or psychotherapies that provide acceptance, support, and understanding of clients or the facilitation of clients' coping, social support, and identity exploration and development that do not seek to change sexual orientation or gender identity."
It also stipulates that "conversion therapy" does not apply to "religious practices or counseling under the auspices of a religious denomination, church, or organization that do not constitute the performance of conversion therapy by licensed health care providers on clients under age eighteen."
That proviso according to ADF attorneys representing Tingley is a "sham exemption" because the exemption does not apply to practicing Christian counselors like the plaintiff who wish to "help fellow Christians who seek his assistance to live consistently with the teachings of their shared faith."
"Over the years, Plaintiff Tingley has had multiple clients, including minor clients, who experienced unwanted same-sex attraction and desired Mr. Tingley's help in reducing those attractions so they could enter into heterosexual romantic relationships and the family lives which they longed for, and also so they could live in a manner consistent with the moral teachings of their Christian faith," the lawsuit read. 
"For a minor client of faith who seeks the assistance of a counselor who shares his faith, to help him align his thoughts and his conduct with the teachings of his faith, the Law again says "No," denying that young person professional help towards his goal, " the suit maintained.
ADF alleged that the law deprives their client of his "right to practice his religious beliefs by speaking to clients on topics of gender identity and sexual attractions and change in a manner consistent with the teachings of his faith and that of his clients." 
Referring to the law as the "Counseling Censorship Law," ADF attorneys in the suit say that their client "is not able to freely and without fear speak what he believes to be true, and his client is therefore denied the right to receive open and uninhibited thoughts from his or her chosen counselor."
ADF also contended that" […] arguments based on the immutability of sexual orientation are unscientific, given that scientific research does not indicate that sexual orientation is uniformly biologically determined at birth or that patterns of same-sex and other-sex attractions remain fixed over the life course." 
The court ruled that Washington has a compelling interest "in protecting the physical and psychological well-being of minors, including lesbian, gay, bisexual, and transgender youth, and in protecting its minors against exposure to serious harm caused by conversion therapy."
The court held that the law regulates a dangerous treatment, not speech, and therefore does not violate the First Amendment right to free speech. The court also rejected the religious liberty claim, ruling that state governments may require licensed health care providers to follow professional standards and that the law applies equally to all providers, regardless of their religious beliefs.
Read the judge's ruling here: https://t.co/4PzbBofxtB #waleg @MarkoLiias pic.twitter.com/glgRpFUc3W

— Washington State Attorney General (@AGOWA) August 30, 2021
Conversion therapy is a dangerous and unethical practice that claims to change sexual orientation or gender identity and has been shown to make LGBTQ children who undergo it nearly three times more likely to attempt suicide. In one recent study, more than 60% of children subjected to conversion therapy attempted suicide.
In November of 2020, the U.S. 11th Circuit Court of Appeals, in a 2-1 decision voided a pair of local ordinances that were passed by the city of Boca Raton, Florida and surrounding Palm Beach County that prohibited therapists from offering so-called conversion therapy to minors struggling with their sexual orientation or gender identity.
In its ruling the court held that the bans were unconstitutional violating First Amendment rights on content-cased speech and religious freedoms.
That suit had been brought by two therapists that the ordinances targeted prohibiting them as well as other licensed counselors from performing gay conversion therapy on minors. They were represented by vehemently anti-LGBTQ Mat Staver, founder of Orlando-based Liberty Counsel, a law firm that seeks out legislation or regulatory mandates which uphold LGBTQ rights and challenges them in courts across the United States to overturn them.
Leading mental health professional organizations, the American Pediatrics and American Psychiatric Associations are opposed to what both have termed "the damaging effects of conversion therapy."
"There is no evidence that it is helpful and plenty of evidence that it is psychologically harmful to participants. The practice must be banned in order to protect the mental and emotional well being of both children and adults," a spokesperson for the American Pediatrics Association told the Blade. "It can be reasonably argued that members of the LGBTQ community experience suicide and assault at greater rates than the general population, in part, due to the continued authorization of conversion therapy."
"The archaic idea that mental health providers can or should change someone's gender expression or gender identity or their sexual orientation is based on a history of stigmatization and subjective, restrictive sexual identities. It increases the risk of suicide of our LGBTQ children from trauma via conversion therapy," Dr. Katya Dobrynin told the Blade.
The Eleventh Circuit decision creates a split among circuit courts on the constitutionality of bans on conversion therapy. The U.S. Third Circuit Court of Appeals and the U.S. Ninth Circuit Court of Appeals have previously upheld these bans as constitutional.
The Williams Institute estimates that 698,000 LGBT adults in the U.S. have received "conversion therapy," 350,000 of whom suffered the experience as adolescents. Most medical and psychological professional associations strongly oppose "conversion therapy" as illegitimate.
The American Psychological Association has opposed the practice since 1998, arguing that there is "no credible evidence" such procedures proffered by adherents of the so-called therapy could change sexual orientation.
Conversion therapy has been banned in 20 states and more than 70 municipalities across the United States. California was first to do so in 2012.
Breaking #BornPerfect VICTORY!
"Yesterday's decision by Jdg. Bryan correctly held that the Ninth Circuit already decided this issue 7 years ago…when it rejected a virtually identical challenge to California's conversion therapy law." @shannonminter5 MORE: https://t.co/hUAHuLqytu

— NCLR – National Center for Lesbian Rights (@NCLRights) September 1, 2021
White House blocked from ending Title 42
Advocacy groups say policy further endangered LGBTQ+ asylum seekers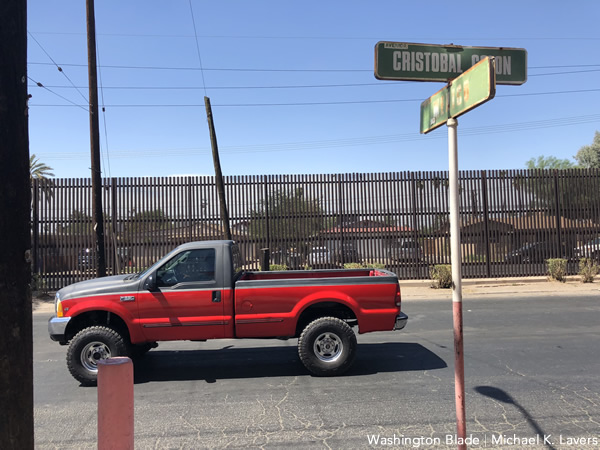 LAFAYETTE, La. — A Centers for Disease Control and Prevention rule that closed the Southern border to most asylum seekers and migrants because of the pandemic was to have ended Monday, but it remains in place after a federal judge blocked the Biden administration's plans to end it.
The White House last month announced it would terminate Title 42, a policy the previous administration implemented in March 2020.
U.S. District Judge Robert Summerhays in Louisiana on May 20 issued a ruling that prevented the Biden administration from terminating the Trump-era policy. White House Press Secretary Karine Jean-Pierre in a statement announced the Justice Department will appeal the decision, while adding the administration "will continue to enforce the CDC's 2020 Title 42 public health authority pending the appeal."
"This means that migrants who attempt to enter the United States unlawfully will be subject to expulsion under Title 42, as well as immigration consequences such as removal under Title 8 (of the U.S. Code)," said Jean-Pierre.
Advocacy groups and members of Congress with whom the Washington Blade has spoken since Title 42 took effect say it continues to place LGBTQ asylum seekers and other vulnerable groups who seek refuge in the U.S. at even more risk.
Oluchi Omeoga, co-director of the Black LGBTQIA+ Migrant Project, last month described Title 42 as a "racist and harmful policy." ORAM (Organization of Refuge, Asylum and Migration) Executive Director Steve Roth said Title 42 "put asylum seekers in harm's way in border towns and prevented them from seeking safety in the United States."
Title 42 was to have ended less than a month after five members of Congress from California visited two LGBTQ+ shelters for asylum seekers in Tijuana.
The Council for Global Equality, which organized the trip, in a tweet after Summerhays issued his ruling described Title 42 as a "catastrophe."
"The Biden administration cannot breathe a sign of relief until it's a matter of the past," said the Council for Global Equality on Saturday. "We remain committed to end Title 42."
#Title42 is a catastrophe — and the Biden administration cannot breathe a sigh of relief until it's a matter of the past. We remain committed to #EndTitle42. https://t.co/9EKJTiJzoV

— The Council for Global Equality (@Global_Equality) May 20, 2022
Federal Court rules against Tennessee's anti-Trans restroom sign law
"Today's decision ensures that the businesses who welcome them are not forced to become instruments for politicians' discrimination"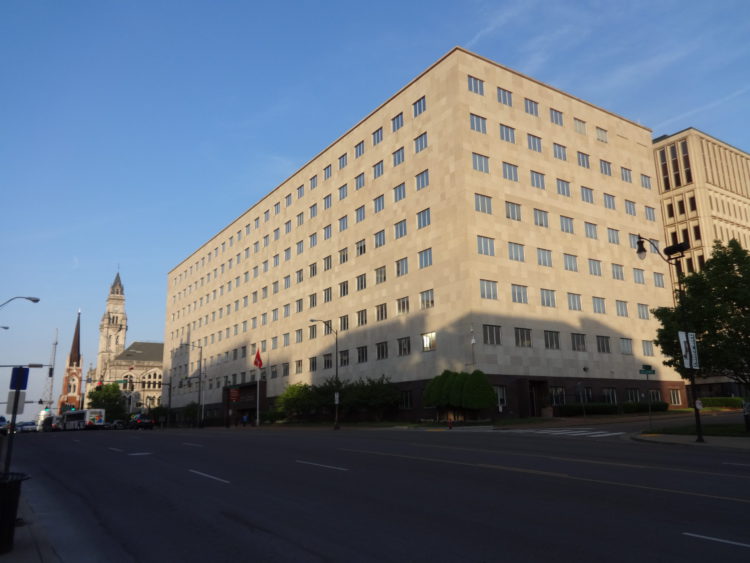 NASHVILLE – A U.S. District Court on Tuesday struck down the Tennessee law that required businesses and other entities that allow transgender people to use the public restroom that matches their gender to post a government-prescribed warning sign.
The measure known as House Bill 1182 (SB 1224), requires businesses or government facilities open to the public to post a sign if they let transgender people use multi-person bathrooms.
On July 9, 2021, the court granted a preliminary injunction blocking the law from going into effect, and today's ruling strikes down the law permanently.
According to the text of the law, language would be required to be included on the signs reading: "This facility maintains a policy of allowing the use of restrooms [or another type of accommodation] by either biological sex, regardless of the designation on the restroom."
"We applaud the court for recognizing that this law violates the First Amendment and harms transgender people," said Hedy Weinberg, ACLU of Tennessee executive director. "Transgender individuals should be able to live their lives free of harassment and discrimination. Today's decision ensures that the businesses who welcome them are not forced to become instruments for politicians' discrimination."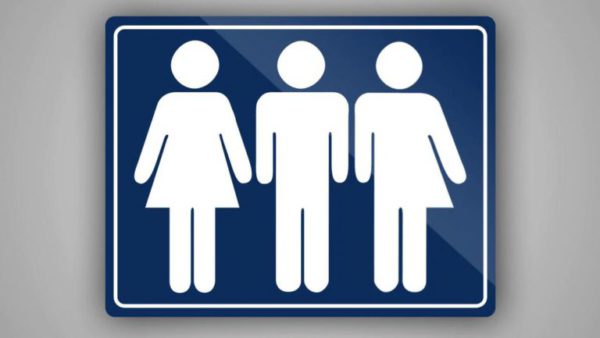 In the U.S. District Court for the Middle District of Tennessee ruling, U.S. District Court Judge Aleta A. Trauger noted; "It would do a disservice to the First Amendment to judge the Act for anything other than what it is: a brazen attempt to single out trans-inclusive establishments and force them to parrot a message that they reasonably believe would sow fear and misunderstanding about the very transgender Tennesseans whom those establishments are trying to provide with some semblance of a safe and welcoming environment."
"Transgender Tennesseans are real. The businesses and establishments that wish to welcome them are real. And the viewpoints that those individuals and businesses hold are real, even if they differ from the views of some legislators or government officials," Judge Trauger added.
The lawsuit was filed on behalf of Bob Bernstein and his restaurant Fido, who objected to the stigmatizing message that would have been required by this law. Fido has informal policies that allow customers to determine which restroom is appropriate for them and has not had any complaints or concerns about their restroom policies.
"As a former journalist, I believe strongly in free speech," said Bob Bernstein, owner of Fido, a restaurant in Nashville. "The government can't just force people to post discriminatory, inaccurate, and divisive signs in their places of business. I am glad that the court recognized that this law violates the First Amendment."
"We're thrilled to see the court rule in support of transgender and non-binary lives today. This signage law was simple cruelty – and cruelty is unjust," said Henry Seaton, ACLU of Tennessee transgender justice advocate. "We'll continue our pursuit of trans justice to its fullest extent, and hope that the trans and non-binary community feels relief and hope from this ruling."
Federal court blocks part of Alabama trans medical treatment law
"Kids in Alabama can now continue to receive this lifesaving care, & doctors cannot be prosecuted simply for doing their jobs"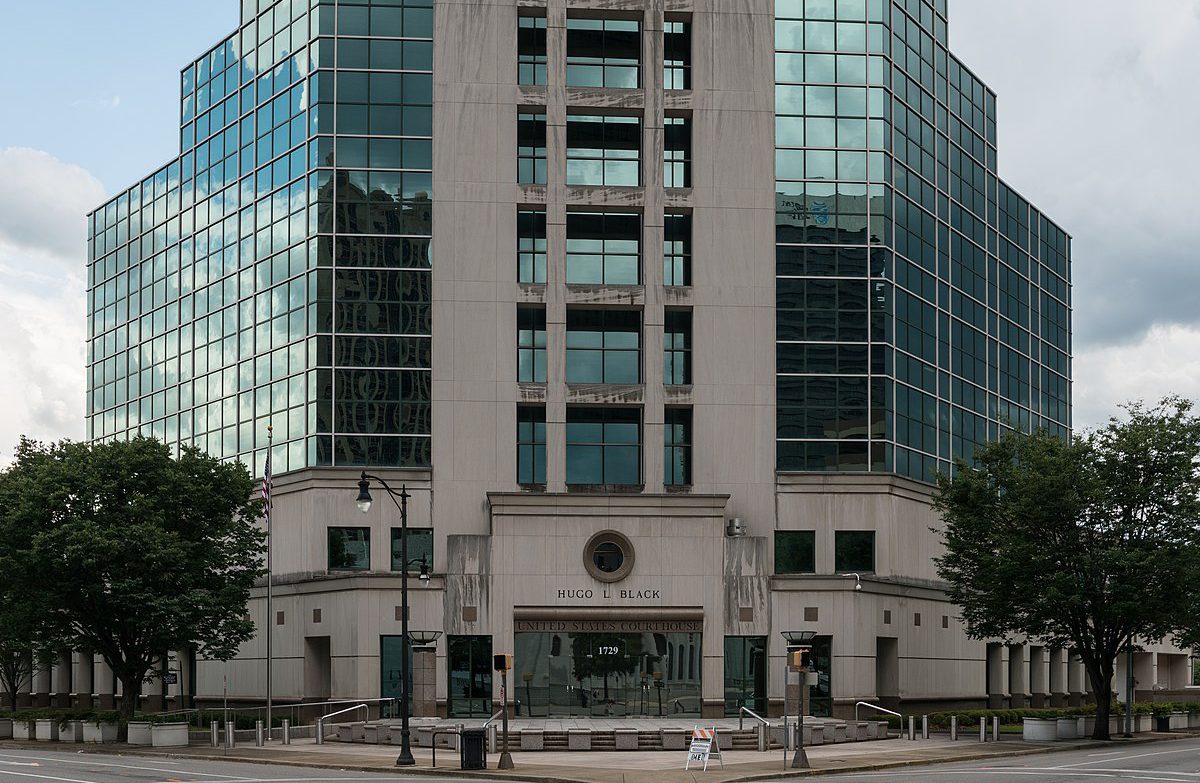 BIRMINGHAM, Ala. — In a 32 page ruling released Friday evening, U.S. District Judge Liles Burke preliminarily enjoined the state from enforcing the law criminalizing medical care for transgender minors in Alabama.
The law made it a felony for Doctors and licensed healthcare providers to give gender-affirming puberty blockers and hormones to transgender minors.
Burke, who was nominated to the bench by former President Donald Trump to serve on the U.S. District Court for the Northern District of Alabama, wrote that the section of the Alabama Vulnerable Child Compassion and Protection Act that makes treatment of trans minor children a felony; "the Court finds that there is a substantial likelihood that Section 4(a)(1)–(3) of the Act is unconstitutional and, thus, enjoins Defendants from enforcing that portion of the Act pending trial."
Judge Burke however ruled that all other provisions of the Act remain in effect, specifically: (1) the provision that bans sex-altering surgeries on minors; (2) the provision prohibiting school officials from keeping certain gender-identity information of children secret from their parents; and (3) the provision that prohibits school officials from encouraging or compelling children to keep certain gender-identity information secret from their parents.
The U.S. Department of Justice had challenged the state's SB 184 – a bill that would criminalize doctors for providing best-practice, gender-affirming care to transgender and nonbinary youth.
In the filing by the Justice Department, the complaint alleges that the new law's felony ban on providing certain medically necessary care to transgender minors violates the Fourteenth Amendment's Equal Protection Clause. The department is also asking the court to issue an immediate order to prevent the law from going into effect.
S.B. 184 makes it a felony for any person to "engage in or cause" specified types of medical care for transgender minors. S.B. 184 thus discriminates against transgender youth by denying them access to certain forms of medically necessary care.
It further discriminates against transgender youth by barring them from accessing particular procedures while allowing non-transgender minors to access the same or similar procedures. The penalties for violating the law include up to 10 years of imprisonment and a fine of up to $15,000. S.B. 184 would force parents of transgender minors, medical professionals, and others to choose between forgoing medically necessary procedures and treatments, or facing criminal prosecution.
The United States' complaint alleges that S.B. 184 violates the Equal Protection Clause by discriminating on the basis of sex and transgender status.
LGBTQ legal rights advocates SPLC, GLAD, NCLR, and HRC, joined by co-counsel King & Spalding LLP and Lightfoot, Franklin & White LLC, had previously filed a legal challenge in federal district court against Alabama SB 184.
Shannon Minter, the Legal Director for the National Center for Lesbian Rights, one of the legal rights advocacy groups who had sued Alabama told the Blade late Friday night:
"We are thrilled by this outcome, which will provide enormous relief to transgender children and their families. As the court recognizes, this is well established medical care that has been endorsed by 22 major medical associations. Thanks to this decision, kids in Alabama can now continue to receive this lifesaving care, and their doctors cannot be prosecuted simply for doing their jobs. This is a huge victory for compassion and common sense and a much needed antidote to the tidal wave of hostile legislation targeting these youth."
In addition to the U.S. Justice Department, the doctors challenging SB 184 in Ladinsky v. Ivey are Dr. Morissa J. Ladinsky and Dr. Hussein D. Abdul-Latif, both providers at the Children's Hospital of Alabama and members of the medical staff at the University of Alabama at Birmingham Hospital and the teaching staff at UAB School of Medicine. Dr. Ladinsky and Dr. Abdul-Latif have long-term expertise in caring for transgender children of Alabama families. Under SB 184, they both face criminal penalties including up to 10 years in prison if they continue to provide that support to their patients.
The Alabama family plaintiffs are proceeding anonymously to protect their children. They include Robert Roe, and his 13-year-old transgender daughter Mary, of Jefferson County; and Jane Doe and her 17-year-old-transgender son John, of Shelby County. These families have deep ties to Alabama. If SB 184 is allowed to go into effect both families will be forced to choose between leaving the state, breaking the law, or facing devastating consequences to their children's health.
********************