Federal lawsuit filed over Washington State conversion therapy ban
Most medical and psychological professional associations strongly oppose "conversion therapy" as illegitimate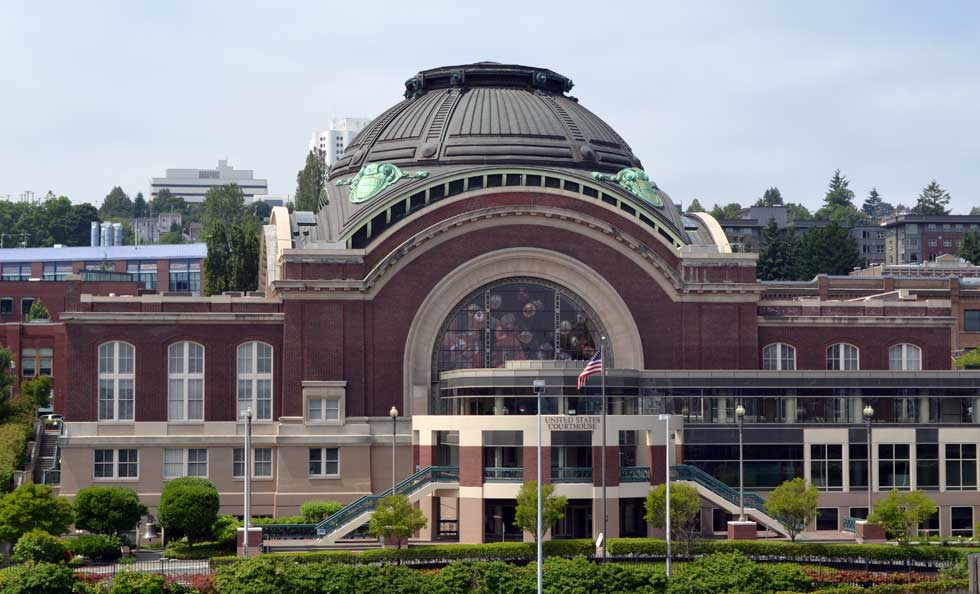 TACOMA, WA. – In a lawsuit filed last Thursday in the U.S. District Court of the Western District of Washington, a family therapist is claiming that a law banning the practice of applying conversion therapy techniques on minors and signed by Democratic Governor Jay Inslee in 2018 is a violation of his First and Fourteenth Amendment rights.
Brian Tingley, who is represented by the Scottsdale, Arizona-based anti-LGBTQ Alliance Defending Freedom, (ADF), identifies himself as a "Christian licensed marriage and family therapist"  and alleges in the court filings that the provided definition of "conversion therapy" is "vague, content-biased, and biased against one perspective or point of view."
The law defines the practice as; "Conversion therapy" means a regime that seeks to change an individual's sexual orientation or gender identity. The term includes efforts to change behaviors or gender expressions, or to eliminate or reduce sexual or romantic attractions or feelings toward individuals of the same sex. The term includes, but is not limited to, practices commonly referred to as "reparative therapy."
The law however did provide that; "Conversion therapy" does not include counseling or psychotherapies that provide acceptance, support, and understanding of clients or the facilitation of clients' coping, social support, and identity exploration and development that do not seek to change sexual orientation or gender identity."
It also stipulates that "conversion therapy" does not apply to "religious practices or counseling under the auspices of a religious denomination, church, or organization that do not constitute the performance of conversion therapy by licensed health care providers on clients under age eighteen."
That proviso according to ADF attorneys representing Tingley is a "sham exemption" because the exemption does not apply to practicing Christian counselors like the plaintiff who wish to "help fellow Christians who seek his assistance to live consistently with the teachings of their shared faith."
"Over the years, Plaintiff Tingley has had multiple clients, including minor clients, who experienced unwanted same-sex attraction and desired Mr. Tingley's help in reducing those attractions so they could enter into heterosexual romantic relationships and the family lives which they longed for, and also so they could live in a manner consistent with the moral teachings of their Christian faith," the lawsuit reads.
"For a minor client of faith who seeks the assistance of a counselor who shares his faith, to help him align his thoughts and his conduct with the teachings of his faith, the Law again says "No," denying that young person professional help towards his goal, " the suit maintains.
ADF alleges that the law deprives their client of his "right to practice his religious beliefs by speaking to clients on topics of gender identity and sexual attractions and change in a manner consistent with the teachings of his faith and that of his clients."
Referring to the law as the "Counseling Censorship Law," ADF attorneys in the suit say that their client "is not able to freely and without fear speak what he believes to be true, and his client is therefore denied the right to receive open and uninhibited thoughts from his or her chosen counselor."
ADF also contends that" […] arguments based on the immutability of sexual orientation are unscientific, given that scientific research does not indicate that sexual orientation is uniformly biologically determined at birth or that patterns of same-sex and other-sex attractions remain fixed over the life course."
In November of 2020, the U.S. 11th Circuit Court of Appeals, in a 2-1 decision voided a pair of local ordinances that were passed by the city of Boca Raton, Florida and surrounding Palm Beach County that prohibited therapists from offering so-called conversion therapy to minors struggling with their sexual orientation or gender identity.
In its ruling the court held that the bans were unconstitutional violating First Amendment rights on content-cased speech and religious freedoms.
That suit had been brought by two therapists that the ordinances targeted prohibiting them as well as other licensed counselors from performing gay conversion therapy on minors. They were represented by vehemently anti-LGBTQ Mat Staver, founder of Orlando-based Liberty Counsel, a law firm that seeks out legislation or regulatory mandates which uphold LGBTQ rights and challenges them in courts across the United States to overturn them.
Leading mental health professional organizations, the American Pediatrics and American Psychiatric Associations are opposed to what both have termed "the damaging effects of conversion therapy."
"There is no evidence that it is helpful and plenty of evidence that it is psychologically harmful to participants. The practice must be banned in order to protect the mental and emotional well being of both children and adults," a spokesperson for the American Pediatrics Association told the Blade. "It can be reasonably argued that members of the LGBTQ community experience suicide and assault at greater rates than the general population, in part, due to the continued authorization of conversion therapy."
"The archaic idea that mental health providers can or should change someone's gender expression or gender identity or their sexual orientation is based on a history of stigmatization and subjective, restrictive sexual identities. It increases the risk of suicide of our LGBTQ children from trauma via conversion therapy," Dr. Katya Dobrynin told the Blade.
The Eleventh Circuit decision creates a split among circuit courts on the constitutionality of bans on conversion therapy. The U.S. Third Circuit Court of Appeals and the U.S. Ninth Circuit Court of Appeals have previously upheld these bans as constitutional.
The Williams Institute estimates that 698,000 LGBT adults in the U.S. have received "conversion therapy," 350,000 of whom suffered the experience as adolescents. Most medical and psychological professional associations strongly oppose "conversion therapy" as illegitimate.
The American Psychological Association has opposed the practice since 1998, arguing that there is "no credible evidence" such procedures proffered by adherents of the so-called therapy could change sexual orientation.
Conversion therapy has been banned in 20 states and more than 70 municipalities across the United States. California was first to do so in 2012.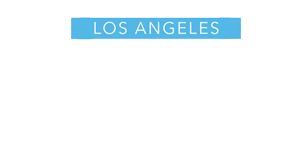 Alaska Airlines's gendered dress codes are likely discriminatory
Washington State Commission on Human Rights rules uniform policy that requires gendered dress & grooming standards is discriminatory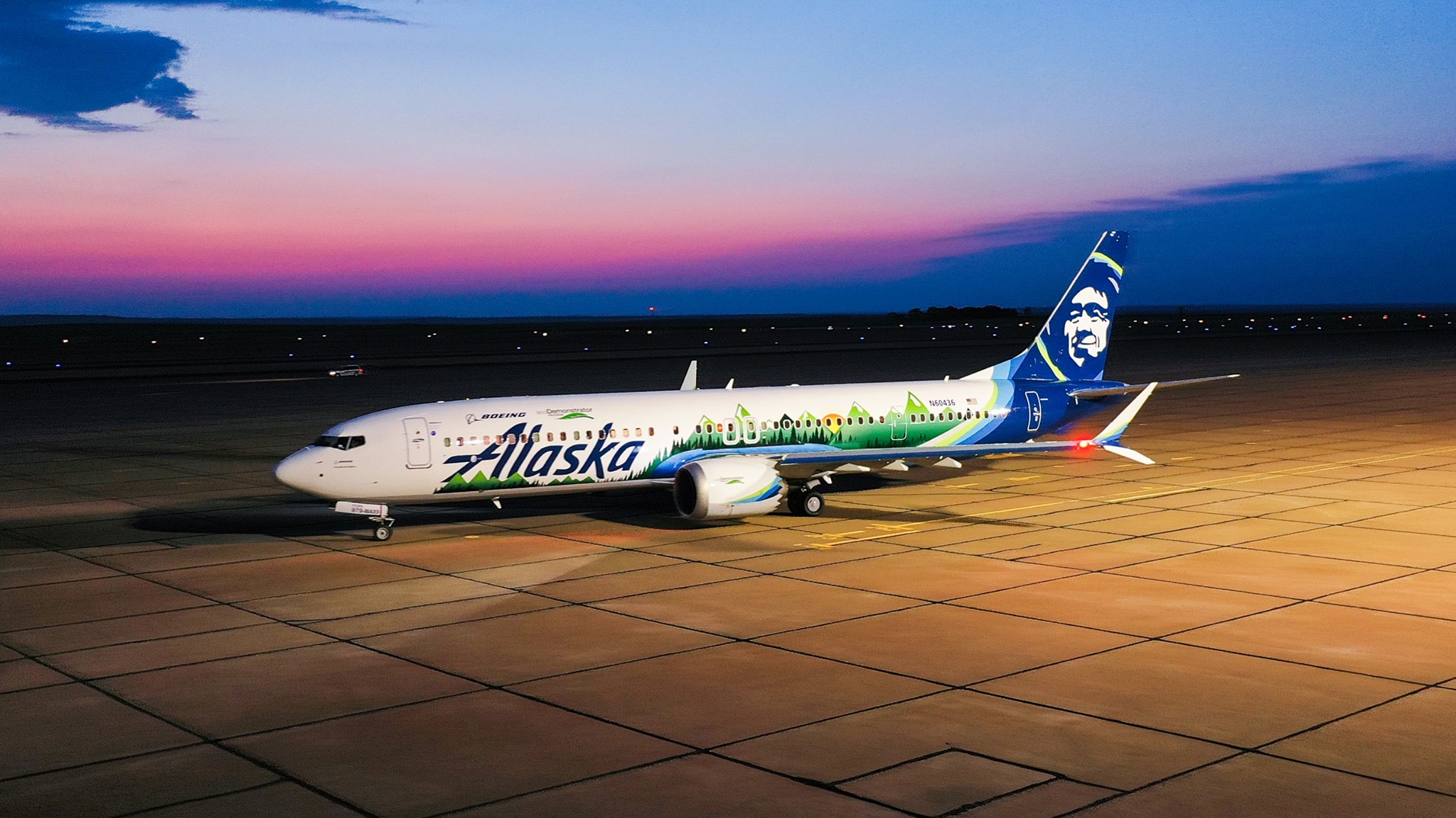 OLYMPIA – The Washington State Commission on Human Rights today issued a reasonable cause finding of discrimination against Alaska Airlines over the company's enforcement of a uniform policy that requires flight attendants to conform to a rigid set of gendered dress and grooming standards.
The case dates from a complaint against the airline by Justin Wetherell, a non-binary flight attendant and flight-attendant instructor for the airline based in Seattle. Wetherell with the assistance of the ACLU of Washington filed the complaint in December of 2020.
According to the ACLU, the uniform policy comprehensively regulates every aspect of a flight attendant's appearance by requiring them to wear either the "masculine" or "feminine" uniform, which in turn dictates whether employees may wear dresses or skirts, whether employees may wear lipstick or facial hair, what color shoes employees may wear, and whether employees may wear ties or neck scarves.
"The uniform policy places a particularly heavy burden on non-binary employees, but the uniform's policy also harms any flight attendant who does not fit Alaska Airlines' preferred image of either male or female," said Joshua Block, senior staff attorney with the ACLU's LGBTQ & HIV Project. "By forcing our client and countless other employees to adhere to Alaska Airlines' rigid gender categories, the uniform policy demeans employees who do not conform to gender stereotypes and interferes with their ability to do their jobs."
In its findings the commission found the airline's dress code forced Wetherell "to try fitting into a binary uniform system despite identifying as neither male nor female and making multiple requests for exceptions to the uniform policy that would have allowed them to dress and groom according to their gender identity."
"The illegal and discriminatory uniform policy maintained by Alaska Airlines forces employees like me to dress and groom in a manner inconsistent with our gender identities and gender expressions," said Wetherell. "There is no reason for the airline to continue to enforce this illegal policy – other than to maintain an outdated and discriminatory ideal of gender."