Man convicted of murder plus hate crime in death of Vancouver Trans teen
Outrage over the murder had led to the State of Washington enacting a law to prevent a "gay panic defense."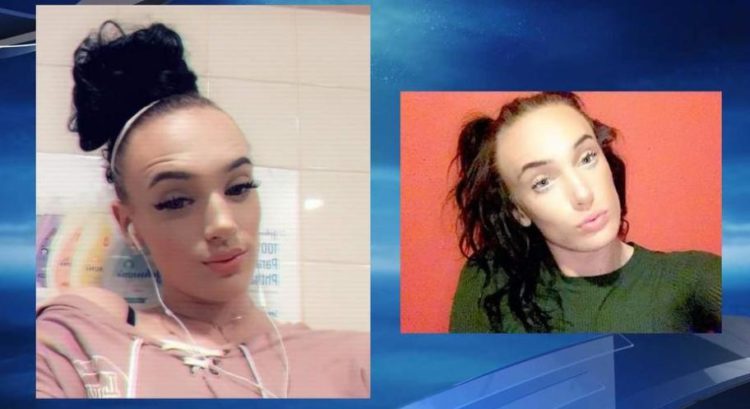 VANCOUVER, Wa. – Jurors hearing the case against 27-year-old David Bogdanov, accused of killing a 17-year-old Trans female in 2019, convicted him on one count of second-degree murder along with an additional count of malicious harassment, which is a hate crime in the state of Washington last week.
The skull and scattered remains of Nikki Kuhnhausen had been found in the Larch Mountain area of eastern Clark County in December 2019, six months after she had been reported missing by her mother Lisa Woods.
Detectives David Jensen and Jason Mills of the Vancouver Police Department testified in court that they had examined Kuhnhausen's Snapchat account which led them to identify Bogdanov as a person of interest in her disappearance, the Columbian newspaper reported. A search warrant for Bogdanov's Snapchat account corroborated that the two had met and that he gave her a ride in his car.
Bogdanov, who was the only person to testify in his defense, claimed that he killed Kuhnhausen in self-defense. On the stand, Bogdanov said that during his sexual encounter with Kuhnhausen in June of 2019, he discovered she was transgender, Portland, Oregon's NBC affiliate KGW8 reported.
He testified that when he tried to get her out of his car, Kuhnhausen reached for his gun, and that he had no choice but to subdue her. He argued he strangled Kuhnhausen with the cord of a cellphone charger nearby in self defense as he tried to keep her away.
In his court testimony, Bogdanov and his lawyers argued that the self defense claim stemmed from his attempt to prevent his family from discovering that he had sexual contact with someone who was born male. The defense included Bogdanov testifying that he would've been shunned if his family found out. The probable cause for his arrest warrant included the notation; [he]"became enraged at the realization that he had engaged in sexual contact with a male whom he believed to be female and strangled Nikki to death."
After Kuhnhausen's murder Bogdanov dumped her body down the hillside of Larch Mountain, booked a one-way flight to Ukraine and called a friend to "get rid" of his car, according to trial testimony. He returned to the U.S. about six weeks later, the Columbian also reported.
Outrage over the murder had led to the State of Washington enacting a law to prevent a "gay panic defense." In March of 2020, Gov. Jay Inslee signed the Nikki Kuhnhausen Act, House Bill 1687, making Washington the 10th state to enact such a ban.
"The bill brings us closer to telling the LGBT community they are valued in Washington and closer to honoring Nikki and the positive stride she made on behalf of the trans community," Inslee said at the time of his signing the legislation.
David Bogdanov's sentencing is set for Sept. 9, 2021 in Clark County, Washington Superior Court.
Man found guilty in murder of Nikki Kuhnhausen; Vancouver teen's death inspired new law.
The Nikki Kuhnhausen Act eliminates the "gay panic" or "trans panic" legal defense. The Clark County prosecutor said this case and verdict show trans people are entitled to equal protection under the law. Ashley Korslien joined The Story to explain:
Protest for Trans student viciously attacked ends with police response
Police say a male juvenile student had made comments to another student expressing a desire to aim an AR towards demonstrators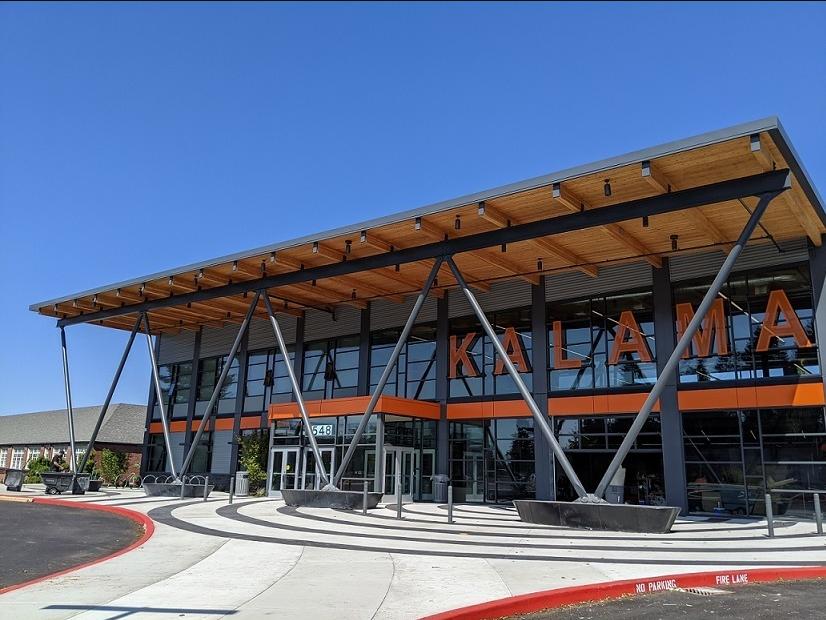 KALAMA, Wa. – Officers from the Kalama Police Department were summoned to the combined campus of Kalama High & Middle Schools due to reports that a student had made a threat of violence against a group of students assembled in front of the school peacefully demonstrating support for a trans student.
According to a spokesperson for Kalama Police in a statement released on Facebook, the schools were placed into immediate lockdown after responding law enforcement units determined that a male juvenile student had made comments to another student (not affiliated with the demonstration) expressing a desire to aim an automatic machine gun in the direction of the demonstrators.
A firearm was not seen and the suspect stated that he intended to go home.
Kalama PD was assisted and supported by the Cowlitz County Sheriff's Office, Woodland Police Department, Washington State Patrol, and Cowlitz Fire District #5. Assistance was offered by a number of other local law enforcement partner agencies.
The witness was concerned enough that they reported the statements to school administrators. The suspect could not be immediately located and his whereabouts were unknown.
Through investigation, the suspect was located and contacted by law enforcement off campus. He was transported to the police department for questioning and criminal charges will be forwarded to the county prosecutor's office.
Earlier in the month, a trans male student was assaulted in the school's halls and subsequently treated in the hospital. According to witnesses speaking to Portland, Oregon CBS affiliate KOIN 6 News, another student repeatedly kicked the trans student, who identifies as male, with steel-toe boots.
"The student had been on the ground, begging him to stop and he just kept going," Katrina Rick-Mertens, a sophomore told KOIN.
The assault technically happened after school hours, just as students were leaving for the day on Monday, June 6. The student has since returned to class, according to a spokesperson for the school district.
Multiple statements on social media posts of the Kalama Police Dept. along with statements made to KOIN reporters point to a hostile environment of bullying in both the high school and the middle school, particularly aimed at LGBTQ+ students.
Many parents and students are alleging that the school administrators are not taking reports of bullying seriously and that not enough proactive disciplinary measures are being implemented to stop the bullying, which in part led to Monday's protest and walk-out by students.
In an interview with KOIN 6 News, Kalama School District Communications Manager Nick Shanmac says, the district is always limited in what it can share about discipline because of student privacy protections.
"You do have this frustration that it appears on the surface that not enough is being done," Shanmac said. "There are a lot of emotions that we understand it can feel like that, it can feel like nothing is happening."
In addition to transphobic actions and homophobic remarks, incidents of Nazi salutes in classrooms and locker rooms are described by students in conversations with KOIN 6 and are also prominent on social media posts on Kalama community pages.
Two of those speaking out say they've repeatedly told school administrators how they have been victims.
"You'd think that after so many students go to them about hate speech and going to them that we need these bullies to stop, that they would do something. We shouldn't have to come to this point to rally together for them to listen to us," one student said.
Seattle Pride dumps Amazon over donations to anti-LGBTQ+ politicos
"This Pride Parade is for our community to celebrate, to remember Stonewall in 1969, to continue the fight for our rights"
SEATTLE – The organizers and board of Seattle Pride has cut sponsorship ties with internet retail behemoth Amazon citing more than $450,000 to lawmakers who voted against the Equality Act and a demand by the Seattle-based company for naming rights to the annual LGBTQ+ Pride parade.
Seattle Pride Executive Director Krystal Marx told local media that donations to anti-LGBTQ+ Washington state politicians and the participation of anti-LGBTQ+ organizations in the company's AmazonSmile program also factored into the decision.
Marx noted that while Amazon offered a $100,000 sponsorship buy in, which was significantly higher than past donations the company has made in previous years, there were strings attached that included a request to call the annual celebration "Seattle Pride Parade Presented by Amazon." It felt as if Amazon was trying to buy the event and the nonprofit itself, Marx told media outlet The Seattle Times.
"It was important for us to really take a hard look at how do these values align with us," she said. "This Pride Parade is for our community to celebrate, to remember Stonewall in 1969, to continue the fight for our rights, and we don't feel it was possible to accept this money."
Seattle Pride also cited $11,000 in contributions Amazon made to Washington legislators who sponsored anti-LGBTQ+ and anti-transgender bills during the 2022 session, NBC News affiliate KING-TV 5 reported.
"We simply cannot partner with any organization actively harming our community through the support of discriminatory laws and politics," Seattle Pride said in a statement.
An Amazon spokesperson told KING 5 that the company works with lawmakers on a broad array of topics that impact their business, but that did not mean they agreed with "any individual or political organization 100 percent of the time on every issue."
"This includes legislation that discriminates or encourages discrimination against the LGBTQ+ community," a spokesperson said.
The company went on to cite their support for Seattle Pride and LGBTQ+ issues on a national scale.
"Amazon has long supported Seattle Pride because we believe that the rights of LGBTQ+ people must be protected. We stand together with the LGBTQ+ community, were early and strong supporters of marriage equality, and are working at the U.S. federal and state level on legislation, including supporting passage of the Equality Act," a spokesperson said. "We also work hard to offer an inclusive environment for employees and for five consecutive years we've received a perfect score on the Human Rights Campaign's annual Corporate Equality Index."
Seattle Pride said organizers are also "deeply concerned" about the company's AmazonSmile program, which allows customers to donate to charities as they shop. Seattle Pride cited an investigation revealing more than 40 anti-LGBTQ+ organizations were signed up to receive funds through the program.
Amazon said an organization's participation in the AmazonSmile program does not mean the company endorses their views.
"It's critical Amazon and other corporate partners of Seattle Pride – and for other Pride events nationally – do not allow their platforms to be used by organizations which are actively working against the rights of LGBTQIA+ people," Seattle Pride said in their statement.
When evaluating corporate sponsors, Marx says the group started from the top, with the companies that offered the largest donations and stood to benefit the most from exposure and involvement with the parade, she told the Seattle Times.
"Amazon has been a sponsor for the parade on and off since 2009. It has donated roughly $42,000 since then," Marx said.
"We simply cannot partner with any organization actively harming our community through the support of discriminatory laws and politics. Making the decision to cut Amazon as a sponsor wasn't an easy one," Marx said, and it will affect the nonprofit's finances.
********************
Seattle Pride cuts ties with Amazon, alleging company donates to anti-LGBTQ+ politicians:
Washington State high school grapples with racism & anti-LGBTQ bias
"We are devastated that hatred & intolerance has manifested itself in our school district-this causes marginalized students to be fearful"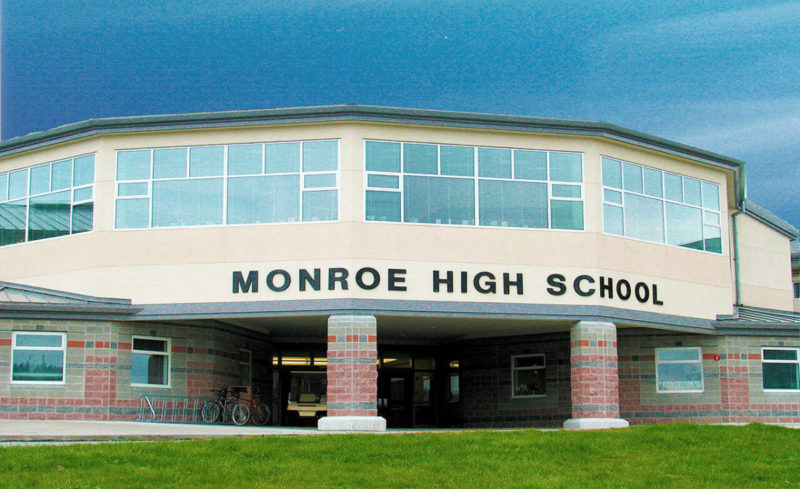 MONROE – Police and school administrators are grappling with an apparent hate crime and a rise in incidents of racism and anti-LGBTQ discrimination at Monroe High School, located about forty minutes Northeast of downtown Seattle.
The latest incident occurred last week in the school's parking lot just before lunchtime. Mobile phone video footage circulated on Snapchat, TikTok and Instagram showed a white student repeatedly calling a Black student the 'N' word in a confrontation, and at one point, the white student hits the Black student in the head with a plastic water bottle.
Monroe police spokesperson, Commander Paul Ryan told media outlets that the confrontation was brief and that a student tried to deescalate it before the school resource officer stepped in.
The Everett and Snohomish County newspaper, the Daily Herald, reported that in a letter/emails sent to parents last Wednesday evening, Monroe High's principal Brett Wille stated that the school administration is working with Monroe police on their investigation.
"It is with great sadness that I write to let you know about an incident that occurred today at Monroe High School involving racial slurs and aggression towards a Black/African American student," Wille wrote. "This incident occurred in the parking lot during lunch time and was witnessed by a handful of other students, was video recorded, and was possibly shared on social media. It also resulted in additional police presence on campus and we are partnering with law enforcement in their investigation of this incident."
In an open letter to the community last Friday, Superintendent of the Monroe Schools District, Dr. Justin Blasko wrote:
"I am writing to you today in response to a recent incident of racial harassment and assault of a Black student at Monroe High School. We are devastated that hatred and intolerance has manifested itself in our school district. We recognize that this incident causes our underrepresented and traditionally marginalized students and families to be fearful, angry, and to question their own sense of belonging in our school community. My heart goes out to these students and families and I commit that, as a system, we will continue to learn and grow together."
Blasko then cited the District's policy; "The Monroe School District will provide equal educational opportunity and treatment for all students in all aspects of the academic and activities program without discrimination based on race, religion, creed, color, national origin, age, honorably-discharged veteran or military status, sex, sexual orientation, gender expression or identity, marital status, the presence of any sensory, mental or physical disability, or the use of a trained dog guide or service animal by a person with a disability."
He added, "These words are meaningless unless the reality of our environment is reflective of anti-discrimination. The incident this week demonstrates that we must continue to come together to learn, grow, and commit ourselves as a community to do better."
However, according to the Daily Herald;
Racism has been an ongoing issue in Monroe schools. A survey conducted by the student-led Monroe Inclusion Collective found that, out of 89 respondents, over 57% had experienced racism in the district. Similar amounts reported experiencing anti-LGBTQ+ discrimination or sexism.
Those incidents were most likely to occur outside the classroom but on school grounds, as is the case with the most recent episode. And almost 82% of respondents said they did not report their experiences to school leadership. Their reasons included not trusting staff and a lack of representation among leadership.
Of those that did report racism or other discrimination, again nearly 82% said they didn't feel safe after doing so.
Students presented the survey's findings to the Monroe School district Board this past January.
Melanie Ryan, board president of the Monroe Equity Council, told the paper
"All of those students and their families have continually expressed ongoing issues of bullying and harassment and various types of incidences that just haven't been adequately addressed by the district,"
"What will ultimately decide whether we progress or not is going to likely be the students themselves," Ryan said. "The students will have a powerful ability to put pressure within this system to say we don't accept this anymore."