Vancouver Trans teen's murderer will spend next 19 1/2 years in prison
Judge David Gregerson became emotional when reading his statement about the case pointing to challenges the victim faced as a trans teen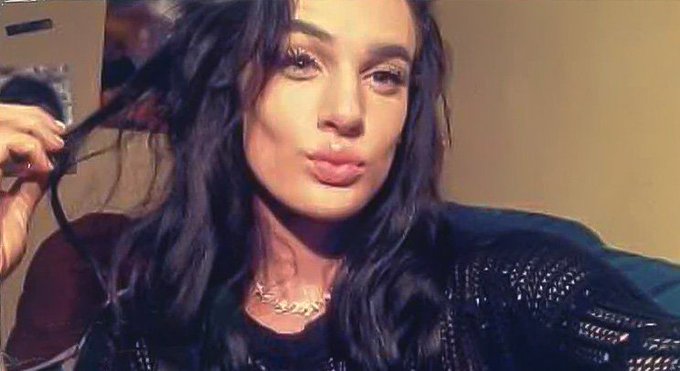 VANCOUVER, Wa. – The 27-year-old man convicted by a Clark County, Washington jury last month in the murder of Nikki Kuhnhausen, a 17-year-old female trans teenager who went missing in 2019, was sentenced last Thursday to the maximum sentence of 19½ years in prison.
David Bogdanov, who showed no reaction as his sentence was handed down by the judge, was convicted on one count of second-degree murder along with an additional count of malicious harassment, which is a hate crime in the state of Washington.
Speaking to the media after the sentencing surrounded by family members and supporters, Lisa Woods, the mother of Kuhnhausen said; "I feel so blessed and I am so grateful," and then added: "She was just a baby, she was just a teenager and he took her life, you know. He got the maximum and that's what he deserved."
Clark County Superior Court Judge David Gregerson became emotional when reading his statement about the case and trial, pointing to Kuhnhausen's identity and the challenges she had faced as a trans female teen.
"That identity ended in a particularly cruel spasm of violence on June 6, 2019, and it was followed by the most undignified form of final disposition of her body, then by repeated lies and obfuscation," Gregerson said.
Detectives David Jensen and Jason Mills of the Vancouver Police Department testified in court that they had examined Kuhnhausen's Snapchat account which led them to identify Bogdanov as a person of interest in her disappearance, the Columbian newspaper reported. A search warrant for Bogdanov's Snapchat account corroborated that the two had met and that he gave her a ride in his car.
After Kuhnhausen's murder Bogdanov dumped her body down the hillside of Larch Mountain, booked a one-way flight to Ukraine and called a friend to "get rid" of his car, according to trial testimony. He returned to the U.S. about six weeks later, the Columbian also reported.
Outrage over the murder had led to the State of Washington enacting a law to prevent a "gay panic defense." In March of 2020, Gov. Jay Inslee signed the Nikki Kuhnhausen Act, House Bill 1687, making Washington the 10th state to enact such a ban.
"The bill brings us closer to telling the LGBT community they are valued in Washington and closer to honoring Nikki and the positive stride she made on behalf of the trans community," Inslee said at the time of his signing the legislation.
Washington law protects trans kids seeking care without parent's ok
The bill does not address custody and would not result in the state taking children away from their homes and parents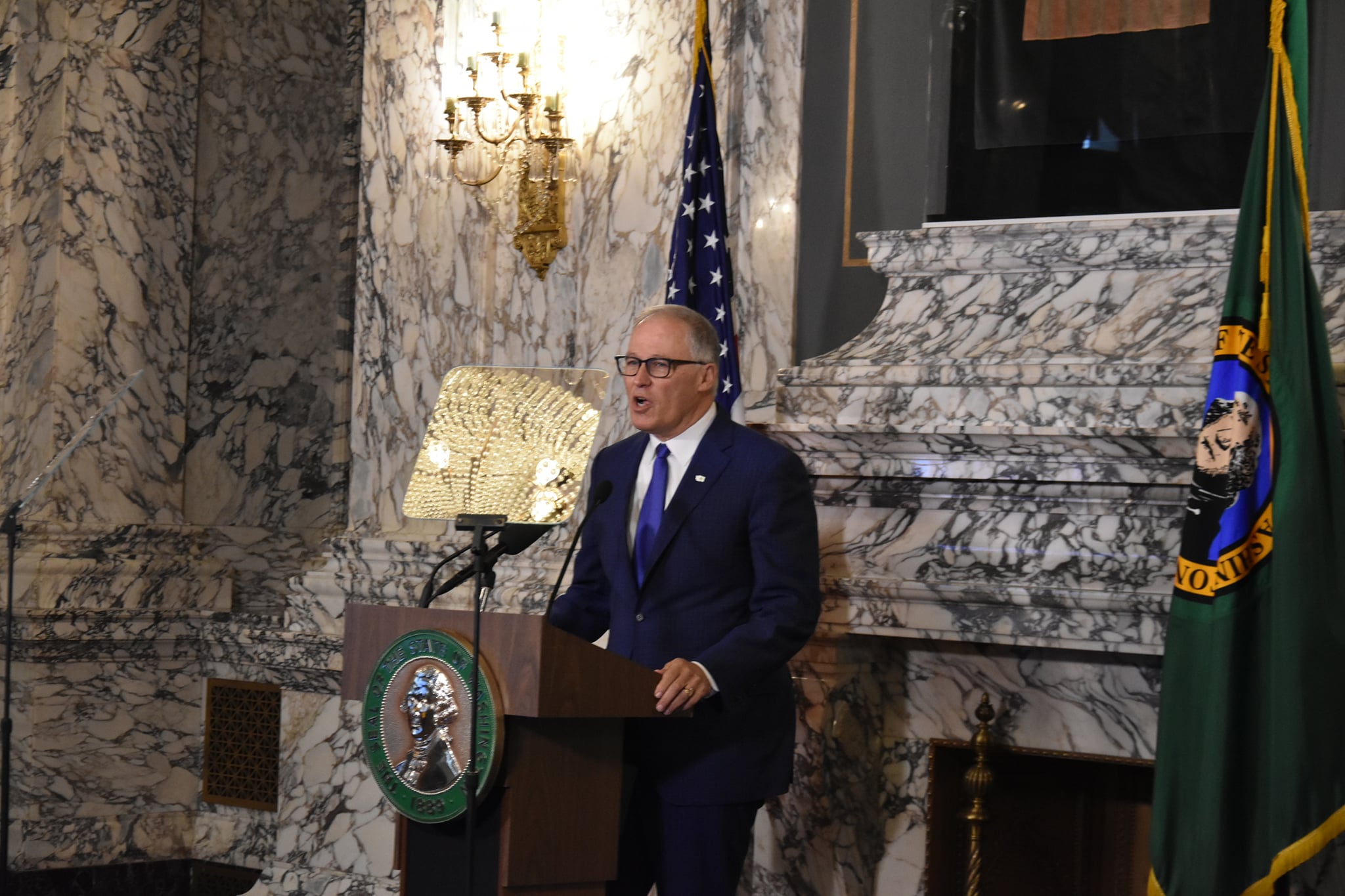 OLYMPIA – A new law will allow trans youth under the age of 18 seeking gender-affirming care to be protected from intervention by their estranged parents was signed this week by Washington State's Democratic Governor Jay Inslee.
Senate Bill 5599 allows licensed shelters and host homes for trans minors now can reach out to contact the state Department of Children, Youth and Families, which could then attempt to reunify the family if feasible. Youths will also be allowed to stay at host homes — private, volunteer homes that temporarily house young people without parental permission.
The previous law required parental notifications within 72 hours when a minor came into their care.
"With this bill, Washington leads the way by taking a more compassionate, developmentally appropriate, and reasoned approach to support these youth as they access gender-affirming treatment and reproductive health care services," said the governor.
The bill was controversial with those in opposition claiming that the new law fosters "child abuse." The state Senate Republican Leader John Braun told Fox News:
"The only thing [the bill] would do is cause harm by driving a wedge between vulnerable kids and their parents, at a time when a teen lacks the perception and judgment to make critical life-altering decisions," Braun said. "A parent may not even know why the child ran away and could involve law enforcement or other groups in a desperate search… all the while going through an unnecessary emotional nightmare, imagining the worst about what might have happened."
Arguments about the impact of the law were sharply critiqued by right leaning conservative posters on social media and in interviews with media outlets. The Associated Press noted that viral posts falsely claimed the bill would result in children being legally taken from their parents if they did not consent to their child's "gender transition."
A Project of the Annenberg Public Policy Center of the University of Pennsylvania, FactCheck.org®  debunked some of the assertions about the law's effects:
In a May 3, 2023 article the non-profit project reported:
Q: Does a proposed law in Washington state say that the government can take children away from parents who don't agree to gender transition surgery?
A: No. Under the bill, licensed youth shelters no longer have to report the location of a runaway child to the child's parents if the child is seeking gender-affirming or reproductive care. Instead, the shelters must notify the state's child services department.
"We believe it is better to have a young person in a shelter with some adult supervision than having them out living on the streets — maybe being trafficked, sexually trafficked, maybe being exposed to drugs," Inslee said at an April 13 press conference.
Online posts have misrepresented the proposed legislation, prompting confusion.
Donald Trump Jr. wrote on Twitter, "Washington passes bill allowing the state to TAKE CHILDREN AWAY FROM PARENTS that do not consent to their child's gender transition surgeries…"
And the conservative website 100 Percent Fed Up posted a headline claiming: "BREAKING: State of Washington Passes Bill Allowing Government to Take Minor Children Away From Parents If They Refuse To Agree to Gender Transition Surgery." The site shared that story with its 1.5 million Facebook followers.
A related suggestion from the online posts is the emphasis on "gender transition surgeries," as if surgery is the primary type of treatment.
But gender-affirming care is much more encompassing than just surgery. The Washington bill uses this definition: "[A] service or product that a health care provider… prescribes to an individual to support and affirm the individual's gender identity."
Gender-affirming care, which can reduce that risk, is supported by more than two dozen major medical organizations, including the American Medical Association, the American Psychiatric Association, the Endocrine Society and the American Academy of Pediatrics.
The bill does not address custody and would not result in the state taking children away from their homes and parents.
"There's no procedure in here whatsoever that talks about taking children away," said Deirdre Bowen, a law professor at Seattle University. "It is not remotely what this bill says."
"The posts are inaccurate," Craig Konnoth, a law professor at the University of Virginia, wrote in an email to The Associated Press. "Children cannot be taken away under this bill."