Lil Nas X receives "Suicide Prevention Advocate of the Year Award"
Through his bold music Lil Nas X continues to fight for mainstream queer representation and elevate important issues around mental health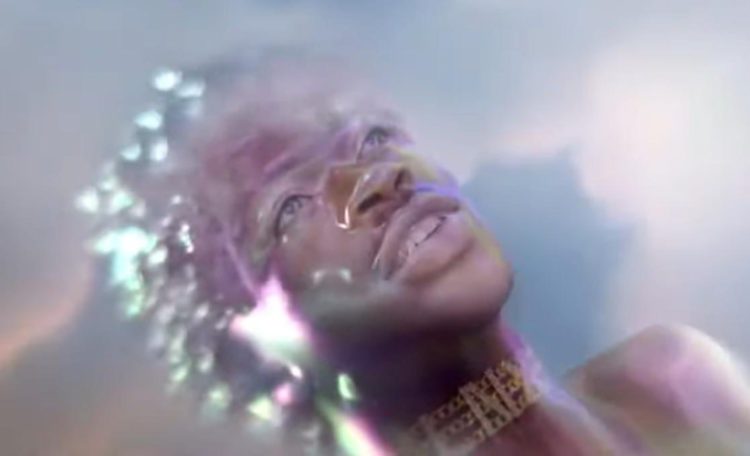 NEW YORK – The Trevor Project, the world's largest suicide prevention and crisis intervention organization for lesbian, gay, bisexual, transgender, queer & questioning (LGBTQ) young people, honored Grammy Award-winning artist Lil Nas X this week with its inaugural Suicide Prevention Advocate of the Year Award.
Lil Nas X has demonstrated an ongoing commitment to supporting The Trevor Project's mission to end suicide among LGBTQ young people with his openness about struggling with his sexuality and suicidal ideation, his continued advocacy around mental health issues, and his unapologetic celebration of his queer identity.
The Trevor Project's inaugural Suicide Prevention Advocate of the Year Award marks the start of National Suicide Prevention Awareness Month and the crucial work that needs to be done to end suicide among LGBTQ youth.
According to The Trevor Project's National Survey on LGBTQ Youth Mental Health, 42% of LGBTQ youth seriously considered attempting suicide in the past year, including more than half of transgender and nonbinary youth. Due to higher rates of discrimination, rejection, and social isolation, LGBTQ young people are at increased risk for negative mental health outcomes such as anxiety, depression, seriously considering suicide, and more.
In accepting the award, Lil Nas X said: "Thank you so much to The Trevor Project for this award and for all they do for the LGBTQ community. Discrimination around sexuality and gender identity is still very real, and our community deserves to feel supported and totally free to be themselves. I often get messages from fans telling me about their struggles with depression and suicidal thoughts, and it made me realize that this was something bigger than myself. If using my voice and expressing myself in my music can help even one kid out there who feels alone, then it was all worth it."
Amidst a record-breaking year for anti-LGBTQ legislation and violence against the LGBTQ community, The Trevor Project is highlighting the importance of queer representation in the media, and the powerful message of visibility and hope it sends to LGBTQ young people.
"The Trevor Project is thrilled to honor Lil Nas X with the Suicide Prevention Advocate of the Year Award," said Amit Paley, CEO and Executive Director at The Trevor Project.
"His vulnerability in his journey to self acceptance and expression has created space for candid conversations around mental health and sexual identity, signaling to LGBTQ youth that they are not alone. The Trevor Project's research shows that over 80% of LGBTQ youth say that LGBTQ celebrities positively influence how they feel about being LGBTQ, further affirming the cultural impact of Lil Nas X being proud of who he is and an ideal recipient of this inaugural award."
Following his chart-topping, genre-defying debut "Old Town Road" in 2019, Lil Nas X quickly became a global LGBTQ icon recognized for his fearless effort in changing the status quo around what it means to be queer and Black in the mainstream music industry. Throughout his career, he has been an outspoken and unapologetic advocate for the LGBTQ community, using his platform to shed light on mental health issues many LGBTQ young people face.
In February, Lil Nas X shared a series of intimate TikTok videos documenting his life story, including his silent battle with depression, anxiety, and suicidal ideation during his rise to fame. The following month, he penned a heartfelt letter to his 14-year-old self about coming out publicly to mark the release of "MONTERO (Call Me By Your Name)."
In the letter he states, "I know we promised to die with the secret, but this will open doors for many other queer people to simply exist." In May, he released the music video for his single "SUN GOES DOWN," which depicts Lil Nas X uplifting a younger version of himself in high school when he was contemplating suicide and struggling to come to terms with his sexuality.
Through his bold music videos, poignant song lyrics, and candor on social media, Lil Nas X continues to fight for mainstream queer representation and elevate important issues around mental health, igniting change and spotlighting the experiences of LGBTQ young people around the world. 
Related News
In news related to National Suicide Prevention Awareness Month, the California State Senate passed the LGBTQ Violent Death Data Collection Pilot Program (AB 1094) this week. The bill now heads to Governor Gavin Newsom for his signature.
The bill, introduced by Assemblymember Dr. Joaquin Arambula (D-Fresno) and co-sponsored by Senator Susan Eggman (D-Stockton), would equip coroners and medical examiners in six participating counties across California with the training necessary to identify and collect data on an individual's sexual orientation or gender identity (SOGI) in cases of violent death, including homicide, suicide and the use of deadly force by police.
The number of LGBTQ youth who actually die by suicide (or other violent deaths) remains unknown due to the lack of SOGI data collected on a broad scale in the U.S. However, suicide is the second leading cause of death among youth ages 10–24 nationwide — and according to the CDC, LGBTQ youth are more than four times more likely to attempt suicide than their straight/cisgender peers.
The Trevor Project's 2021 National Survey on LGBTQ Youth Mental Health found that 42% of LGBTQ youth seriously considered attempting suicide in the past year, including more than half of transgender and nonbinary youth. 
"The first of its kind in the nation, this bill marks an important milestone in the movement to protect and save LGBTQ lives," said Amit Paley, CEO and Executive Director for The Trevor Project. "There is a critical need to track cases of suicide, homicide, and police brutality among the LGBTQ community, allowing us to better understand these crises, respond more effectively with solutions, and help prevent future tragedies. We thank all the sponsors and advocates for championing this historic bill in California and hope that decision-makers across the country take note of this pilot program to model it in their respective communities."
"I believe AB 1094 is an important and humane step in ultimately preventing these deaths. Data may sound like a scientific subject, but, at its core, it leads us to better help and serve all our communities with compassion and empathy," said Assemblymember Arambula. "We must have better data to understand the scope of what's happening in our LGBTQ community – especially among the youth – when it comes to violent deaths, including homicide and suicide. This information will be a crucial guidepost to prevention efforts and saving lives."
AB 1094 would establish a three-year pilot program with the California Department of Public Health (CDPH) where coroners and medical examiners would be trained in cultural competency and best practices on how to properly identify a victim's sexual orientation or gender identity before being required to do so. The bill explicitly requires respect for confidentiality — all personally identifiable information, including names, addresses, and dates of birth would be removed before being reported.
"Recognizing LGBTQ identity matters — in life and in death," said Carrie Davis (she/her pronouns), Chief Community Officer for The Trevor Project. "Particular members of our LGBTQ community, such as transgender women and queer young people of color, face disproportionate rates of violence and suicide. Better data around the occurrence of these preventable deaths can help us create life-saving programs to protect our most marginalized community members."
"AB 1094 will begin the work to bring dignity and visibility to those in the LGBTQ community who have been taken from us too soon," said Senator Eggman. "I'm grateful for the broad support in the Senate today because this will allow us to craft better informed solutions to prevent this violence and save lives."
This bill comes at a time with public support for the tracking of this type of data. According to polling conducted by The Trevor Project and Morning Consult, more than four in five adults (84%) feel it is important to include sexual orientation and gender identity when evaluating suicide and other violent death statistics, including 91% of Democrats, 80% of independents and 77% of Republicans.
If you or someone you know needs help or support, The Trevor Project's trained crisis counselors are available 24/7 at 1-866-488-7386, via chat www.TheTrevorProject.org/Help, or by texting START to 678678.
Lil Nas X gives E! Pop his heartfelt message for LGBTQ+ youth
He's made a major mark on LGBTQ representation in music- but like plenty of young queer people, he went through many struggles of his own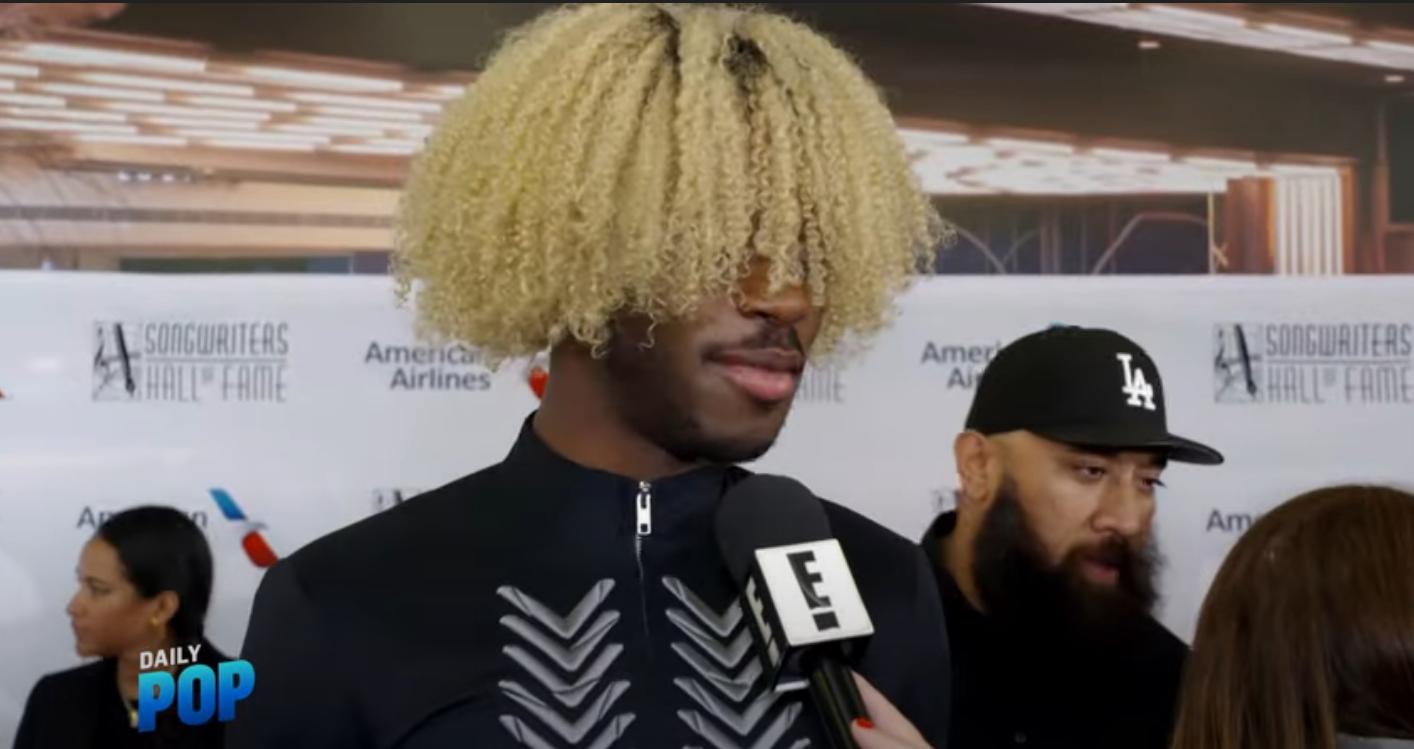 NEW YORK CITY – During the Songwriters Hall of Fame's ceremony held last Thursday at the the Marriott Marquis in the center of the Theater District at Times Square, honoree Lil Nas X who was bestowed with the Hal David Starlight Award for promising young songwriters, gave E! Pop some words of wisdom for young members of the LGBTQ+ community.
"Just keep going," he exclusively told E! News' Daily Pop at the 2022 Songwriters Hall of Fame ceremony on June 16. "Keep trying new things and keeping your head up in this world."
The "Industry Baby" rapper has made a major mark on LGBTQ+ representation in the music industry, but like plenty of young queer people, he went through many struggles of his own.
"There's gonna be a lot of people, they wanna try to knock you down over and over," the Grammy winner shared on the red carpet. "You're gonna knock yourself down sometimes. There are gonna be a lot of intrusive thoughts you don't want to be there, but just keep going."
As for the celeb Lil Nas X was most excited to see in attendance? "I'm really nervous to meet Mariah [Carey]," he told Daily Pop, who herself was a part of this year's Songwriting Hall of Fame inductees.
Also inducted into this year's class was Pharrell Williams, who told E! News that he was feeling an "immense sense of gratitude."
"But then, the other side of is it like, 'Damn, what am I doing here?'" Williams said. "There are legends in here tonight. And so, just to be in the same room with them is a complete honor, and again, just give honor and reverence to everything that they have done."
Lil Nas X REALLY Nervous to Meet Mariah Carey | Daily Pop | E! News:
Australian newspaper claims its inquiry forced Rebel Wilson to self-Out
Wilson had announced her relationship on an Instagram post this past week with a picture of herself alongside Agruma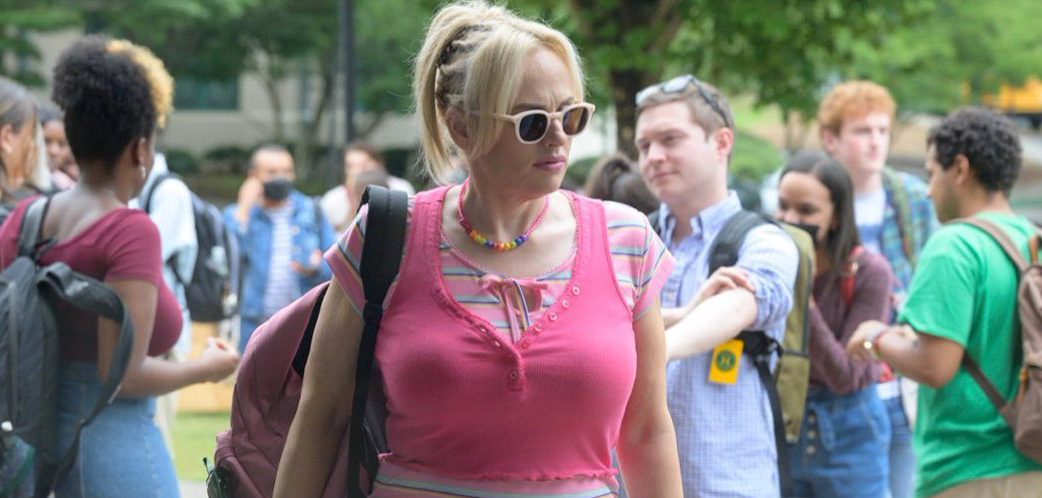 SYDNEY, New South Wales, Australia – A columnist for the Sydney Morning Herald, one of Australia's largest daily newspapers, disclosed in an op-ed piece published Saturday June 11, (Friday U.S.) that the paper had sent a request for comment to actress Rebel Wilson on her latest romantic partner, LA leisure wear designer Ramona Agruma.
The piece, written by the Sydney Morning Herald's Andrew Hornery, says that;
"[…] this media outlet emailed Rebel Wilson's representatives on Thursday morning, giving her two days to comment on her new relationship with another woman, … before publishing a single word."
According to Hornery, "Up to now, Wilson had identified publicly as a heterosexual woman."
Wilson, had announced her relationship on an Instagram post this past week with a picture of herself alongside Agruma writing;
"I thought I was searching for a Disney Prince… but maybe what I really needed all this time was a Disney Princess 💗🌈💗#loveislove"
Hornery took aim at what he alluded to as a bit of hypocrisy in Wilson's Insta post writing:
"Wilson opted to gazump the story, posting about her new "Disney Princess" on Instagram early Friday morning, the same platform she had previously used to brag about her handsome ex-boyfriend, wealthy American beer baron Jacob Busch.
She even had her "bestie", the actor Hugh Sheridan, doing radio interviews on breakfast FM on Friday morning, during which he gloated about introducing the women to each other six months ago. Apparently they had hit it off pretty much immediately, but had kept the relationship under wraps."
Hornery also pointed out that the actress had previously sued another publication;
Considering how bitterly Wilson had complained about poor journalism standards when she successfully sued Woman's Day for defamation, her choice to ignore our discreet, genuine and honest queries was, in our view, underwhelming.
Of course who anyone dates is their business, but Wilson happily fed such prurient interest when she had a hunky boyfriend on her arm.
Wilson had sued in the Victorian Supreme Court, Melbourne, Australia, and on June 15, 2017 was awarded AUD$4.56 million ($3.6 million, £2.7 million) after winning a defamation action against Woman's Day magazine.
The jury decided that Wilson was defamed in eight articles in 2015 calling her a serial liar.
"The damage suffered by Miss Wilson warrants a substantial damages award to vindicate her and nail the lie," Justice John Dixon said and added:
"Substantial vindication can only be achieved by an award of damages that underscores that Ms Wilson's reputation as an actress of integrity was wrongly damaged in a manner that affected her marketability in a huge worldwide marketplace."
Afterwards the actress tweeted she would give any payout to charity.
And re my defamation case win, any $'s I receive will go to charity, scholarships or invested into the Aussie film industry to provide jobs

— Rebel Wilson (@RebelWilson) June 21, 2017
Hornery was critical of Wilson's actions noting:
This is understood to be Wilson's first same-sex relationship, at age 42 and in an era when same-sex marriage is legal in many parts of the world and – thanks to decades of battling for equality – sexual orientation is no longer something to be hidden, even in Hollywood.
Up to now, Wilson had identified publicly as a heterosexual woman. It is unlikely she would have experienced the sort of discrimination let alone homophobia – subconscious or overt – that sadly still affects so many gay, lesbian and non-hetero people.
The Blade has reached out to Wilson's management team for comment.
Crown Prosecution Service UK charges Kevin Spacey with sexual assault
The CPS told the BBC it could not confirm or deny whether or not Spacey will need to be extradited to the UK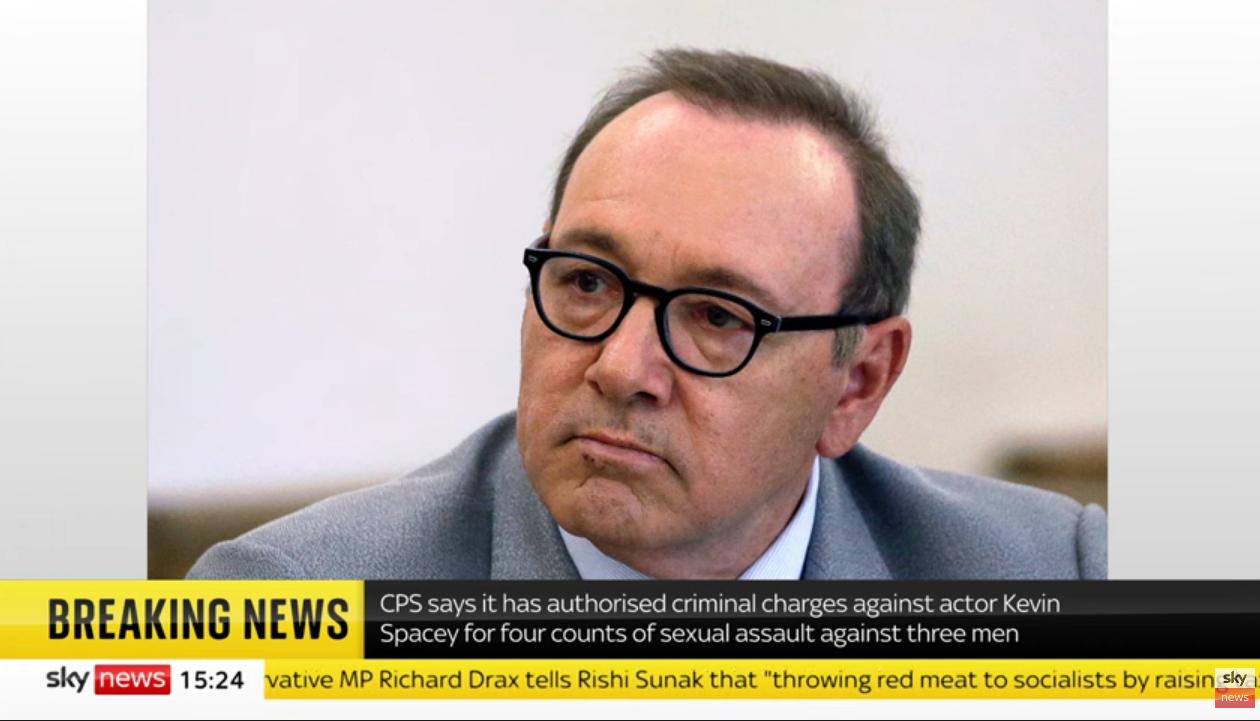 LONDON – The Crown Prosecution Service announced Thursday that actor Kevin Spacey has been charged with five counts including three complaints relating to sexual abuse, which is alleged to have taken place in London, and one in Gloucestershire during the time period between 2005 and 2013.
Crown prosecutors told media outlets that the decision to move forward was based on a lengthy investigation by the Metropolitan Police Specialist Crime Directorate at Scotland Yard. The Directorate is a national police agency which handles specialist crime investigations such as e-crime, sex crimes (paedophile unit) or kidnappings.
In its reporting Thursday, the BBC outlined the cases against the actor.
The first two charges relate to alleged sexual assaults on a man, now in his 40s, in London in March 2005, while a second alleged victim, a man now in his 30s, is claimed to have been assaulted in London in August 2008.
The serious sexual offence charge – causing a person to engage in penetrative sexual activity without consent – also relates to the second alleged victim.
The third complainant relates to an alleged assault on a man who is now in his 30s in Gloucestershire in April 2013.
Rosemary Ainslie, head of the CPS Special Crime Division, told the BBC that following the Met's review of evidence the CPS had "authorised criminal charges against Kevin Spacey, 62, for four counts of sexual assault against three men".
She added: "The Crown Prosecution Service reminds all concerned that criminal proceedings against Mr Spacey are active and that he has the right to a fair trial."
The CPS told the BBC it could not confirm or deny whether or not Spacey will need to be extradited to the UK.
Spacey's alleged sexual assaults occurred while he was living in London and employed as the renowned Old Vic Theatre's artistic director in London between 2004 and 2015.
Spacey has been embroiled publicly and later in court over sexual assault allegations since October of 2017 when Out actor Anthony Rapp told the world that the Oscar-winning actor had tried to "seduced" him when Rapp was 14 years old.
Rumours about Spacey's behaviour had circulated in film and theatre circles for a considerable length of time previous to Rapp's allegation.
Spacey's response was immediate. He apologized and came out. "I'm beyond horrified to hear his story. I honestly do not remember the encounter, it would have been over 30 years ago. But if I did behave then as he describes, I owe him the sincerest apology for what would have been deeply inappropriate drunken behavior, and I am sorry for the feelings he describes having carried with him all these years," Spacey wrote on Twitter.
"This story has encouraged me to address other things about my life. I know that there are stories out there about me, and that some have been fueled by the fact that I have been so protective of my own privacy," Spacey said, adding "I now chose to live as a gay man."
In July of 2019, Cape and Island District Attorney Michael O'Keefe announced that a charge against Spacey which accused the actor of sexually assaulting an 18-year-old boy in a Nantucket, Mass. bar had been dropped.
In court documents, Cape and Island District Attorney Michael O'Keefe said the charge was dropped "due to an unavailability of the complaining witness."
News anchor Heather Unruh accused Spacey of getting her son, William Little, drunk at the Club Car, a bar in Nantucket, Mass., and groping him in July 2016 when Little was 18 years old.
In October of 2019, the office of then Los Angeles District Attorney Jackie Lacey announced that prosecutors have declined to move forward in a sexual battery case against the actor because the accuser had died.
That case, one of several involving accusations of sexual misconduct and assault by the Oscar winning actor, allegedly occurred after an October 2016 incident. A masseur had claimed that Spacey had inappropriately touched him in a sexual manor at a private home in Malibu as he was giving Spacey a massage.
A statement released by the LADA's office notes that the masseur's allegations against could not be proven without his participation in court proceedings. The alleged victim had also civil suit pending in U.S. District Court in Los Angeles against Spacey for the same incident.
Kevin Spacey charged with sexual assault: