Lil Nas X receives "Suicide Prevention Advocate of the Year Award"
Through his bold music Lil Nas X continues to fight for mainstream queer representation and elevate important issues around mental health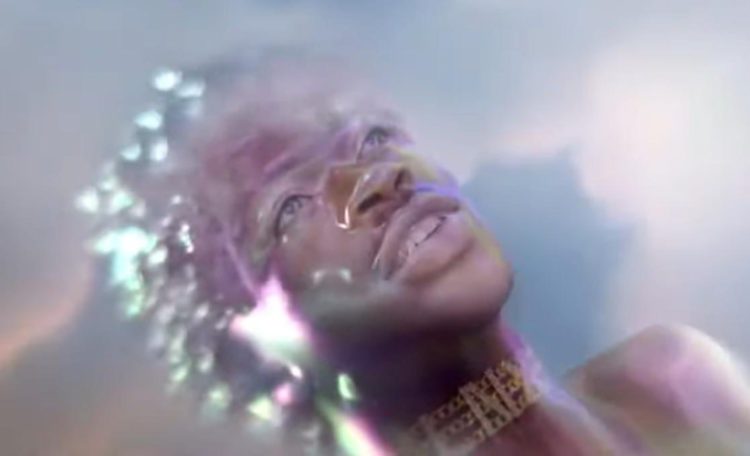 NEW YORK – The Trevor Project, the world's largest suicide prevention and crisis intervention organization for lesbian, gay, bisexual, transgender, queer & questioning (LGBTQ) young people, honored Grammy Award-winning artist Lil Nas X this week with its inaugural Suicide Prevention Advocate of the Year Award.
Lil Nas X has demonstrated an ongoing commitment to supporting The Trevor Project's mission to end suicide among LGBTQ young people with his openness about struggling with his sexuality and suicidal ideation, his continued advocacy around mental health issues, and his unapologetic celebration of his queer identity.
The Trevor Project's inaugural Suicide Prevention Advocate of the Year Award marks the start of National Suicide Prevention Awareness Month and the crucial work that needs to be done to end suicide among LGBTQ youth.
According to The Trevor Project's National Survey on LGBTQ Youth Mental Health, 42% of LGBTQ youth seriously considered attempting suicide in the past year, including more than half of transgender and nonbinary youth. Due to higher rates of discrimination, rejection, and social isolation, LGBTQ young people are at increased risk for negative mental health outcomes such as anxiety, depression, seriously considering suicide, and more.
In accepting the award, Lil Nas X said: "Thank you so much to The Trevor Project for this award and for all they do for the LGBTQ community. Discrimination around sexuality and gender identity is still very real, and our community deserves to feel supported and totally free to be themselves. I often get messages from fans telling me about their struggles with depression and suicidal thoughts, and it made me realize that this was something bigger than myself. If using my voice and expressing myself in my music can help even one kid out there who feels alone, then it was all worth it."
Amidst a record-breaking year for anti-LGBTQ legislation and violence against the LGBTQ community, The Trevor Project is highlighting the importance of queer representation in the media, and the powerful message of visibility and hope it sends to LGBTQ young people.
"The Trevor Project is thrilled to honor Lil Nas X with the Suicide Prevention Advocate of the Year Award," said Amit Paley, CEO and Executive Director at The Trevor Project.
"His vulnerability in his journey to self acceptance and expression has created space for candid conversations around mental health and sexual identity, signaling to LGBTQ youth that they are not alone. The Trevor Project's research shows that over 80% of LGBTQ youth say that LGBTQ celebrities positively influence how they feel about being LGBTQ, further affirming the cultural impact of Lil Nas X being proud of who he is and an ideal recipient of this inaugural award."
Following his chart-topping, genre-defying debut "Old Town Road" in 2019, Lil Nas X quickly became a global LGBTQ icon recognized for his fearless effort in changing the status quo around what it means to be queer and Black in the mainstream music industry. Throughout his career, he has been an outspoken and unapologetic advocate for the LGBTQ community, using his platform to shed light on mental health issues many LGBTQ young people face.
In February, Lil Nas X shared a series of intimate TikTok videos documenting his life story, including his silent battle with depression, anxiety, and suicidal ideation during his rise to fame. The following month, he penned a heartfelt letter to his 14-year-old self about coming out publicly to mark the release of "MONTERO (Call Me By Your Name)."
In the letter he states, "I know we promised to die with the secret, but this will open doors for many other queer people to simply exist." In May, he released the music video for his single "SUN GOES DOWN," which depicts Lil Nas X uplifting a younger version of himself in high school when he was contemplating suicide and struggling to come to terms with his sexuality.
Through his bold music videos, poignant song lyrics, and candor on social media, Lil Nas X continues to fight for mainstream queer representation and elevate important issues around mental health, igniting change and spotlighting the experiences of LGBTQ young people around the world. 
Related News
In news related to National Suicide Prevention Awareness Month, the California State Senate passed the LGBTQ Violent Death Data Collection Pilot Program (AB 1094) this week. The bill now heads to Governor Gavin Newsom for his signature.
The bill, introduced by Assemblymember Dr. Joaquin Arambula (D-Fresno) and co-sponsored by Senator Susan Eggman (D-Stockton), would equip coroners and medical examiners in six participating counties across California with the training necessary to identify and collect data on an individual's sexual orientation or gender identity (SOGI) in cases of violent death, including homicide, suicide and the use of deadly force by police.
The number of LGBTQ youth who actually die by suicide (or other violent deaths) remains unknown due to the lack of SOGI data collected on a broad scale in the U.S. However, suicide is the second leading cause of death among youth ages 10–24 nationwide — and according to the CDC, LGBTQ youth are more than four times more likely to attempt suicide than their straight/cisgender peers.
The Trevor Project's 2021 National Survey on LGBTQ Youth Mental Health found that 42% of LGBTQ youth seriously considered attempting suicide in the past year, including more than half of transgender and nonbinary youth. 
"The first of its kind in the nation, this bill marks an important milestone in the movement to protect and save LGBTQ lives," said Amit Paley, CEO and Executive Director for The Trevor Project. "There is a critical need to track cases of suicide, homicide, and police brutality among the LGBTQ community, allowing us to better understand these crises, respond more effectively with solutions, and help prevent future tragedies. We thank all the sponsors and advocates for championing this historic bill in California and hope that decision-makers across the country take note of this pilot program to model it in their respective communities."
"I believe AB 1094 is an important and humane step in ultimately preventing these deaths. Data may sound like a scientific subject, but, at its core, it leads us to better help and serve all our communities with compassion and empathy," said Assemblymember Arambula. "We must have better data to understand the scope of what's happening in our LGBTQ community – especially among the youth – when it comes to violent deaths, including homicide and suicide. This information will be a crucial guidepost to prevention efforts and saving lives."
AB 1094 would establish a three-year pilot program with the California Department of Public Health (CDPH) where coroners and medical examiners would be trained in cultural competency and best practices on how to properly identify a victim's sexual orientation or gender identity before being required to do so. The bill explicitly requires respect for confidentiality — all personally identifiable information, including names, addresses, and dates of birth would be removed before being reported.
"Recognizing LGBTQ identity matters — in life and in death," said Carrie Davis (she/her pronouns), Chief Community Officer for The Trevor Project. "Particular members of our LGBTQ community, such as transgender women and queer young people of color, face disproportionate rates of violence and suicide. Better data around the occurrence of these preventable deaths can help us create life-saving programs to protect our most marginalized community members."
"AB 1094 will begin the work to bring dignity and visibility to those in the LGBTQ community who have been taken from us too soon," said Senator Eggman. "I'm grateful for the broad support in the Senate today because this will allow us to craft better informed solutions to prevent this violence and save lives."
This bill comes at a time with public support for the tracking of this type of data. According to polling conducted by The Trevor Project and Morning Consult, more than four in five adults (84%) feel it is important to include sexual orientation and gender identity when evaluating suicide and other violent death statistics, including 91% of Democrats, 80% of independents and 77% of Republicans.
If you or someone you know needs help or support, The Trevor Project's trained crisis counselors are available 24/7 at 1-866-488-7386, via chat www.TheTrevorProject.org/Help, or by texting START to 678678.
"Sex and The City" star Willie Garson has died at age 57
Garson found professional success on shows including "Sex and the City" but his favorite job happened when the cameras stopped rolling
NEW YORK – In a tweet on Tuesday, actor Titus Welliver broke the news of the death from pancreatic cancer of his friend and fellow actor Willie Garson. Garson's 20 year-old son Nathan, a student at The College of Wooster, a private liberal arts college in Wooster, Ohio, added his own heartbreaking tribute to his father in an Instagram post.
There are no words. I love you dear brother. We are fewer pic.twitter.com/Q4Sblb7Nqw

— TitusWelliver (@welliver_titus) September 21, 2021
The actor was in New York City reprising his role of Stanford Blatch in HBO's Sex and the City's revival series,  And Just Like That.
According to an exclusive interview by Page Six in 2020, the actor's favorite role however was that of 'Dad.'
Willie Garson found professional success on shows including "Sex and the City" and "White Collar," but his favorite job happened when the cameras stopped rolling. […] "He's an adult and soon to be taking care of me which is really why I got him to be honest," Garson said at the time. "He's lovely and a really special guy. He's wonderful and he's in college in Ohio."
The New Jersey-born actor also told us that he "always wanted to have a child," so he decided to pursue adoption as a single parent.
********************
RuPaul's 11 Emmy awards ended up the only LGBTQ big wins
There were several other opportunities to make history for LGBTQ performers which the Academy of Television Arts & Sciences passed up on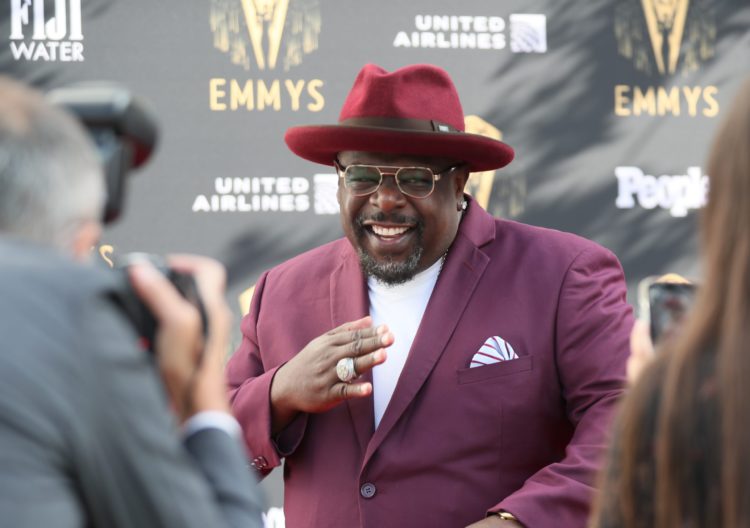 LOS ANGELES – While RuPaul celebrated a historic win at the Emmys, there were several other opportunities to make history for LGBTQ performers which the Academy of Television Arts & Sciences passed up on.
Fans were extremely disappointed to see Michaela Jaé Rodriguez not win for her mesmerizing role as Blanca, the HIV-positive mother of the drag ball, House of Evangelista, in FX's "Pose." The popular trans actress received the nomination for Best Actress in a Drama Series– making her the first trans thespian to ever be recognized.
In a tweet, actress, producer and activist Alexandra Grey noted; "I could've bet all the money in the world sis @MjRodriguez7 would win! Did you hear them cheering for her? But it's all good, that door is open! You did it!"
I could've bet all the money in the world sis @MjRodriguez7 would win! Did you hear them cheering for her? But it's all good, that door is open! You did it! 🤍 ✨

— Alexandra Grey (@1alexandragrey) September 20, 2021
"Pose" didn't win any awards at the Primetime Emmys for its final season, nor did Rodriguez's co-star, Billy Porter, who was nominated for the third time in the lead actor category.
It was also a missed opportunity for Bowen Yang, who was nominated for Outstanding Supporting Actor in a Comedy Series. The breakout "Saturday Night Live" comedian would have been the very first Chinese out male to win the award.
Other LGBTQ nominees who did not win include Hannah Einbinder and Carl Clemons-Hopkins in "Hacks," Jonathan Groff in the Disney+ movie musical of "Hamilton" and Samira Wiley in "The Handmaid's Tale."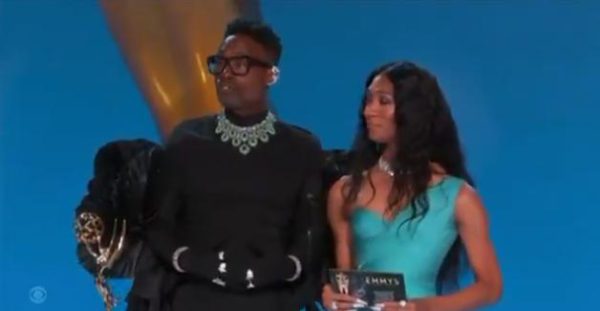 Michaela Jaé X Billy Porter presenting at the 73rd Primetime Emmys. #mjrodriguez #michaelajaé pic.twitter.com/M8lrctarPc

— TeamMichaelaJaé (@Teammichaelajae) September 20, 2021
A More Intimate Gathering
With Covid still prevalent throughout Hollywood, there were no large scale awards parties this year.
​"I am very thankful that some Emmy events are back but much more private and intimate," noted Rembrandt Flores, founder of the entertainment marketing/celebrity outreach company, Entertainment Fusion Group.
"Although many people in our industry are hurting because of the smaller scale and budgets, we still need to be safe, diligent and cautious. I know that we will go back to larger events in 2022 and the industry will thrive once again."
While Flores was happy to see so many LGBTQIA+ nominees this year, he hopes that the Television Academy continues acknowledging the community. "I know that this is truly important to so many young people who need to see us represented across all platforms. I pray this is not a trend but a way forward for the future."
Gay celebrity interior designer Josh Johnson, who also runs Invision Church in West Hollywood, was equally grateful that the Emmys were in person.
 "This is my biggest event, designing the Giving Suite for the Emmy Foundation. I have collaborated with them for the past eight years. It has been challenging for anyone in the Hollywood events industry to deal with the loss of work."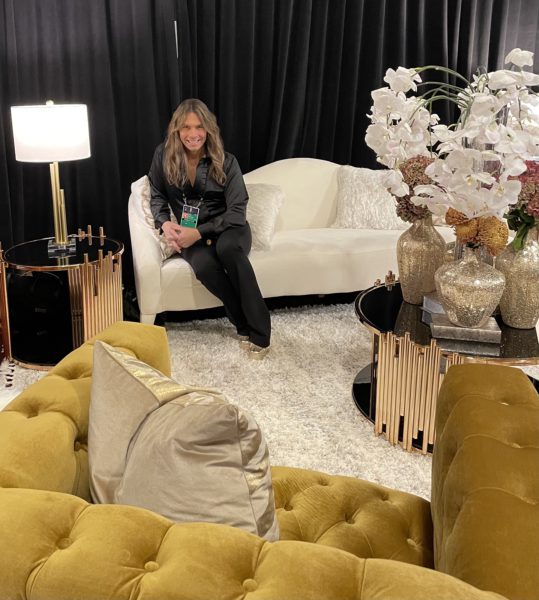 Johnson had a lengthy conversation with Rodriguez in the Giving Suite. "I thanked her for the work she was doing with the lgbtq community and she said 'we have to stick together and continue the fight for inclusivity in Hollywood."
An In Person Red Carpet
Trans fashion designer Leon Wu was thrilled to see more non binary looks on the Emmys red carpet.
"I like Bowen Yang's simple double breasted two-button tuxedo. The pattern is cut for an androgynous look and leaves room to really focus on the silver platform heels. Perfect for the red carpet."
He continued: "And Carl Clemons-Hopkins wearing Christian Siriano was fantastic. Also, Billy Porter looked inventive and yet tasteful as usual, wearing bird wings and luxurious neckwear that only he could pull off. Fashion truly has to fit the persona for it to be worn well."
Wu thought Rodriguez's dress, was a highlight out of all the Emmy nominees. "This was one of our favorites, as always. The outfit has a strong soul with a soft and elegant slip leg, matching her personality and style."
Gay celebrity stylist Antonio Soto also loved Rodriguez' dress, noting that she looked "beautiful" in her strapless gown. "A beautiful trans woman commanding the red carpet being exactly who she wants to be is amazing to watch!"
Soto added: "The Emmys red carpet was giving us diversity, flair and fun! Color is in full effect for all genders and the suiting came in a variety of cuts, textures, and fabrics. Best dressed in my opinion were Michaela Coel, Issa Raye, Angela Bassett, Tracee Ellis Ross, Cynthia Erivo and Anya Taylor-Joy, Jason Sudeikis, Cedric the Entertainer and Trevor Noah. A classic tux look with a great fit is always correct Dan Levy looked electric in his blue ensemble while Cedric the Entertainer gave us Shades of Cool. Gay or straight, when you know you know."
White Actors Sweep the 2021 Emmy Awards
The other factor that stood out Sunday at the 73rd annual awards was that outside of drag icon RuPaul and his wins and despite nearly 44 percent of the acting nominees being from the global majority, those performers were shut out.
The Hollywood Reporter observed in its headline after the show with the notation; #EmmysSoWhite.
The Reporter wrote: "[…] because very few Black people — or people of color in general — won at the 73rd Primetime Emmy Awards. Although performers from the global majority comprised 44 percent of acting nominees heading into Sunday night, white actors ultimately swept all 12 lead and supporting races across the comedy, drama and limited series categories."
EmmysSoWhite: White Actors Sweep the 2021 Emmy Awards https://t.co/vSdOft7uVg

— The Hollywood Reporter (@THR) September 20, 2021
RuPaul makes Emmy history with 11 wins, most ever for a Black artist
Ru did not make mention of the history-making win- instead thanking the Academy, Viacom and CBS and "all of you gorgeous people here tonight"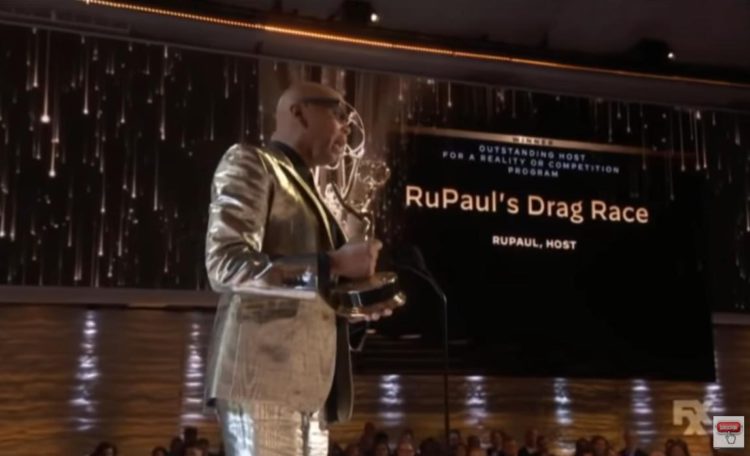 LOS ANGELES – In a first for the Academy of Television Arts & Sciences since it began the Primetime Emmy Awards January 25, 1949, the iconic drag performer and host of RuPaul's Drag Race, RuPaul broke the record for the most wins by a Black entertainer with 11 wins at the 73rd annual awards ceremony Sunday night.
RuPaul bested the previous record holder, cinematographer Donald A. Morgan, who was also nominated but did not win in his category for his work on sitcoms "The Upshaws," "The Conners" and "Last Man Standing."
RuPaul is now the most-decorated Black artist since the #Emmys began in 1949.

166 queens on Drag Race over 12 years. 11 personal awards. That's herstory. pic.twitter.com/12UMaTnyID

— Joey Nolfi (@joeynolfi) September 20, 2021
🚨Historic moment🚨 @rupaul is the most-decorated Black artist at the #Emmys – EVER! Congrats to @RuPaulsDragRace on your win for Outstanding Competition Program! pic.twitter.com/BOVhZj1u7C

— Human Rights Campaign (@HRC) September 20, 2021
The Hollywood Reporter noted, "VH1's RuPaul's Drag Race won a trophy for outstanding competition program at tonight's telecast, a victory that gives RuPaul an 11th Emmy and solidifies his place as the most decorated Black artist in Emmy Awards history.
During the show's acceptance speech, Ru did not make mention of the history-making win. Instead, he thanked the Academy, Viacom and CBS and "all of you gorgeous people here tonight."
"Really thanks to all of our lovely children on our show from around the world," he continued. "You know, they are so gracious to tell their stories of courage and how to navigate this difficult life [that was more difficult this year]. This is for you and for you kids out there watching. Come to Mama Ru."