Lil Nas X wins the 2021 MTV Video Music Awards Best Video of the year
The Out artist has been receiving extreme backlash after the release of "Montero," from anti-LGBTQ groups who labeled the video demonic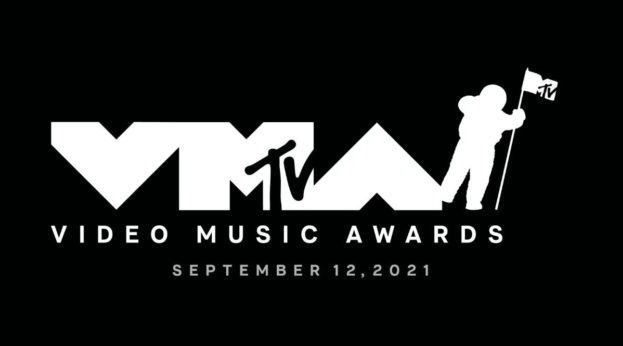 NEW YORK – The 2021 MTV Video Music Awards were presented Sunday in the Brooklyn borough of New York City with musical artists Lil Nas X, Justin Bieber and first time nominee Olivia Rodrigo, winning the top awards. This year's ceremony marked the 40th anniversary of MTV since its inaugural broadcast in 1981.
Out artist Lil Nas X took home the top prize of the evening with the MTV Moon Person for Video of the Year trophy award for his "Montero: Call Me By Your Name." He also won an award for Best Direction; "MONTERO (Call Me By Your Name)" Directed by: Lil Nas X and Tanu Muino.
Canadian transplant Justin Bieber received a trophy for MTV Artist of the Year award and he also secured an award for Best Pop video for his collaboration with Daniel Caesar, Giveon for the song "Peaches."
Olivia Rodrigo secured three awards for Song of the Year for her song, "drivers license," Best New Artist and also an award for Push Performance of the Year.
CBS News reported during during his acceptance speech Lil Nas X shouted; "First I wanna say thank you to the gay agenda. Let's go gay agenda!"
The openly Out artist has been at the receiving end of harsh critique and extreme backlash after the release of "Montero," including from anti-LGBTQ groups such as the Washington D.C. based Family Research Council, Colorado Springs, Colorado based Focus on the Family and the Tupelo, Mississippi based American Family Association who have all labeled the song and the video demonic.
The song debuted at No.1 on Billboard's Hot 100 chart, and according to CBS Entertainment, the music video made headlines after its premiere for its depiction of Lil Nas X sliding on a stripper pole to hell, where he proceeds to give Satan a lap dance.
The altered Nike Air Max 97 shoes accompanying the song's release were dubbed the Satan Shoes and caused Nike to file a lawsuit against the company that produced them.
Going to spend the rest of the night re-watching @LilNasX's reaction to winning Video of the Year at the #VMAs 🥺 pic.twitter.com/qbcbCDaKUy

— MTV NEWS (@MTVNEWS) September 13, 2021
my jaw? on the FLOOR. @LilNasX just KILLED it with @JackHarlow 🔥 #VMAs pic.twitter.com/Z54jXXP2E2

— Video Music Awards (@vmas) September 13, 2021
It's @LilNasX's world; we're all just living in ithttps://t.co/iMKCgT2TNr

— MTV NEWS (@MTVNEWS) September 13, 2021
********************
Lil Nas X – MONTERO (Call Me By Your Name) (Official Video)
"Sex and The City" star Willie Garson has died at age 57
Garson found professional success on shows including "Sex and the City" but his favorite job happened when the cameras stopped rolling
NEW YORK – In a tweet on Tuesday, actor Titus Welliver broke the news of the death from pancreatic cancer of his friend and fellow actor Willie Garson. Garson's 20 year-old son Nathan, a student at The College of Wooster, a private liberal arts college in Wooster, Ohio, added his own heartbreaking tribute to his father in an Instagram post.
There are no words. I love you dear brother. We are fewer pic.twitter.com/Q4Sblb7Nqw

— TitusWelliver (@welliver_titus) September 21, 2021
The actor was in New York City reprising his role of Stanford Blatch in HBO's Sex and the City's revival series,  And Just Like That.
According to an exclusive interview by Page Six in 2020, the actor's favorite role however was that of 'Dad.'
Willie Garson found professional success on shows including "Sex and the City" and "White Collar," but his favorite job happened when the cameras stopped rolling. […] "He's an adult and soon to be taking care of me which is really why I got him to be honest," Garson said at the time. "He's lovely and a really special guy. He's wonderful and he's in college in Ohio."
The New Jersey-born actor also told us that he "always wanted to have a child," so he decided to pursue adoption as a single parent.
********************
RuPaul's 11 Emmy awards ended up the only LGBTQ big wins
There were several other opportunities to make history for LGBTQ performers which the Academy of Television Arts & Sciences passed up on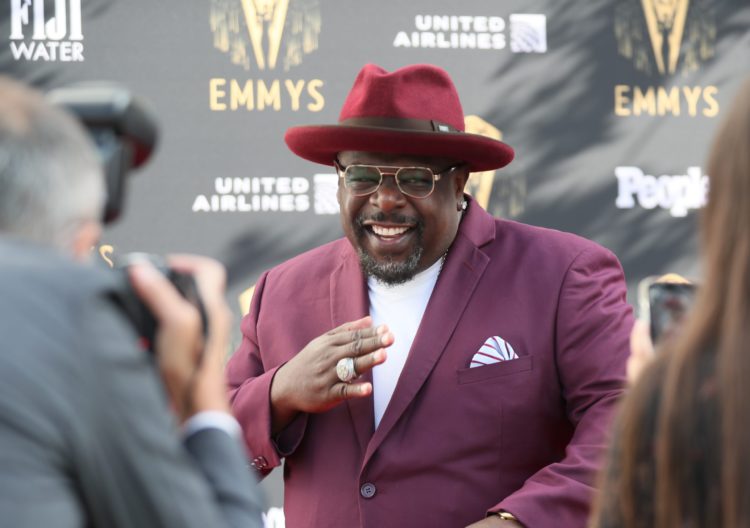 LOS ANGELES – While RuPaul celebrated a historic win at the Emmys, there were several other opportunities to make history for LGBTQ performers which the Academy of Television Arts & Sciences passed up on.
Fans were extremely disappointed to see Michaela Jaé Rodriguez not win for her mesmerizing role as Blanca, the HIV-positive mother of the drag ball, House of Evangelista, in FX's "Pose." The popular trans actress received the nomination for Best Actress in a Drama Series– making her the first trans thespian to ever be recognized.
In a tweet, actress, producer and activist Alexandra Grey noted; "I could've bet all the money in the world sis @MjRodriguez7 would win! Did you hear them cheering for her? But it's all good, that door is open! You did it!"
I could've bet all the money in the world sis @MjRodriguez7 would win! Did you hear them cheering for her? But it's all good, that door is open! You did it! 🤍 ✨

— Alexandra Grey (@1alexandragrey) September 20, 2021
"Pose" didn't win any awards at the Primetime Emmys for its final season, nor did Rodriguez's co-star, Billy Porter, who was nominated for the third time in the lead actor category.
It was also a missed opportunity for Bowen Yang, who was nominated for Outstanding Supporting Actor in a Comedy Series. The breakout "Saturday Night Live" comedian would have been the very first Chinese out male to win the award.
Other LGBTQ nominees who did not win include Hannah Einbinder and Carl Clemons-Hopkins in "Hacks," Jonathan Groff in the Disney+ movie musical of "Hamilton" and Samira Wiley in "The Handmaid's Tale."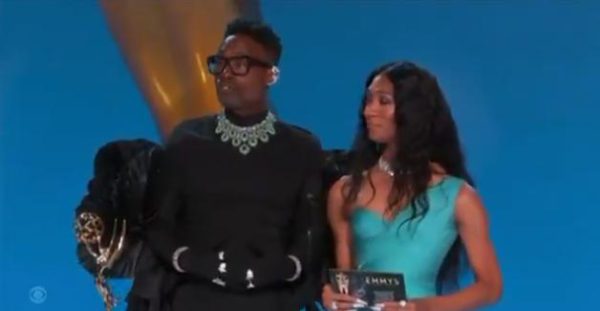 Michaela Jaé X Billy Porter presenting at the 73rd Primetime Emmys. #mjrodriguez #michaelajaé pic.twitter.com/M8lrctarPc

— TeamMichaelaJaé (@Teammichaelajae) September 20, 2021
A More Intimate Gathering
With Covid still prevalent throughout Hollywood, there were no large scale awards parties this year.
​"I am very thankful that some Emmy events are back but much more private and intimate," noted Rembrandt Flores, founder of the entertainment marketing/celebrity outreach company, Entertainment Fusion Group.
"Although many people in our industry are hurting because of the smaller scale and budgets, we still need to be safe, diligent and cautious. I know that we will go back to larger events in 2022 and the industry will thrive once again."
While Flores was happy to see so many LGBTQIA+ nominees this year, he hopes that the Television Academy continues acknowledging the community. "I know that this is truly important to so many young people who need to see us represented across all platforms. I pray this is not a trend but a way forward for the future."
Gay celebrity interior designer Josh Johnson, who also runs Invision Church in West Hollywood, was equally grateful that the Emmys were in person.
 "This is my biggest event, designing the Giving Suite for the Emmy Foundation. I have collaborated with them for the past eight years. It has been challenging for anyone in the Hollywood events industry to deal with the loss of work."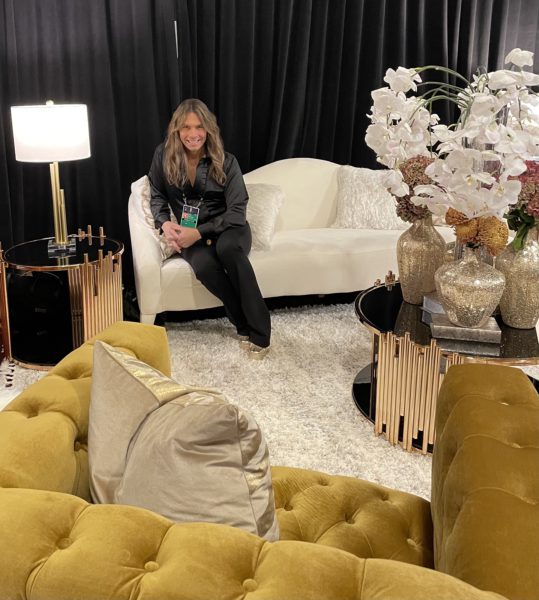 Johnson had a lengthy conversation with Rodriguez in the Giving Suite. "I thanked her for the work she was doing with the lgbtq community and she said 'we have to stick together and continue the fight for inclusivity in Hollywood."
An In Person Red Carpet
Trans fashion designer Leon Wu was thrilled to see more non binary looks on the Emmys red carpet.
"I like Bowen Yang's simple double breasted two-button tuxedo. The pattern is cut for an androgynous look and leaves room to really focus on the silver platform heels. Perfect for the red carpet."
He continued: "And Carl Clemons-Hopkins wearing Christian Siriano was fantastic. Also, Billy Porter looked inventive and yet tasteful as usual, wearing bird wings and luxurious neckwear that only he could pull off. Fashion truly has to fit the persona for it to be worn well."
Wu thought Rodriguez's dress, was a highlight out of all the Emmy nominees. "This was one of our favorites, as always. The outfit has a strong soul with a soft and elegant slip leg, matching her personality and style."
Gay celebrity stylist Antonio Soto also loved Rodriguez' dress, noting that she looked "beautiful" in her strapless gown. "A beautiful trans woman commanding the red carpet being exactly who she wants to be is amazing to watch!"
Soto added: "The Emmys red carpet was giving us diversity, flair and fun! Color is in full effect for all genders and the suiting came in a variety of cuts, textures, and fabrics. Best dressed in my opinion were Michaela Coel, Issa Raye, Angela Bassett, Tracee Ellis Ross, Cynthia Erivo and Anya Taylor-Joy, Jason Sudeikis, Cedric the Entertainer and Trevor Noah. A classic tux look with a great fit is always correct Dan Levy looked electric in his blue ensemble while Cedric the Entertainer gave us Shades of Cool. Gay or straight, when you know you know."
White Actors Sweep the 2021 Emmy Awards
The other factor that stood out Sunday at the 73rd annual awards was that outside of drag icon RuPaul and his wins and despite nearly 44 percent of the acting nominees being from the global majority, those performers were shut out.
The Hollywood Reporter observed in its headline after the show with the notation; #EmmysSoWhite.
The Reporter wrote: "[…] because very few Black people — or people of color in general — won at the 73rd Primetime Emmy Awards. Although performers from the global majority comprised 44 percent of acting nominees heading into Sunday night, white actors ultimately swept all 12 lead and supporting races across the comedy, drama and limited series categories."
EmmysSoWhite: White Actors Sweep the 2021 Emmy Awards https://t.co/vSdOft7uVg

— The Hollywood Reporter (@THR) September 20, 2021
RuPaul makes Emmy history with 11 wins, most ever for a Black artist
Ru did not make mention of the history-making win- instead thanking the Academy, Viacom and CBS and "all of you gorgeous people here tonight"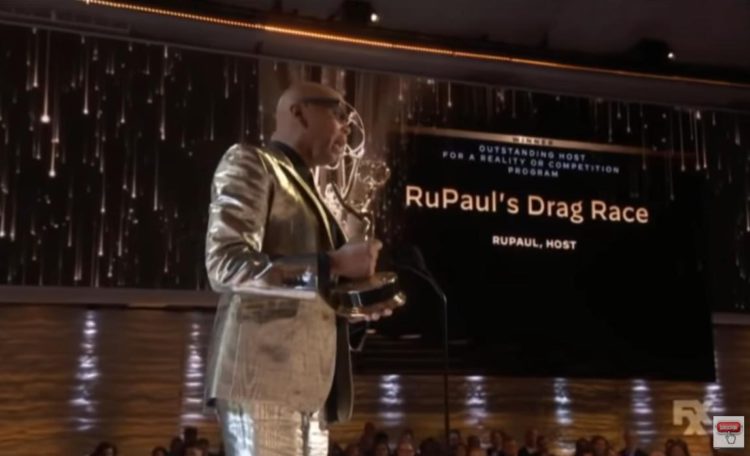 LOS ANGELES – In a first for the Academy of Television Arts & Sciences since it began the Primetime Emmy Awards January 25, 1949, the iconic drag performer and host of RuPaul's Drag Race, RuPaul broke the record for the most wins by a Black entertainer with 11 wins at the 73rd annual awards ceremony Sunday night.
RuPaul bested the previous record holder, cinematographer Donald A. Morgan, who was also nominated but did not win in his category for his work on sitcoms "The Upshaws," "The Conners" and "Last Man Standing."
RuPaul is now the most-decorated Black artist since the #Emmys began in 1949.

166 queens on Drag Race over 12 years. 11 personal awards. That's herstory. pic.twitter.com/12UMaTnyID

— Joey Nolfi (@joeynolfi) September 20, 2021
🚨Historic moment🚨 @rupaul is the most-decorated Black artist at the #Emmys – EVER! Congrats to @RuPaulsDragRace on your win for Outstanding Competition Program! pic.twitter.com/BOVhZj1u7C

— Human Rights Campaign (@HRC) September 20, 2021
The Hollywood Reporter noted, "VH1's RuPaul's Drag Race won a trophy for outstanding competition program at tonight's telecast, a victory that gives RuPaul an 11th Emmy and solidifies his place as the most decorated Black artist in Emmy Awards history.
During the show's acceptance speech, Ru did not make mention of the history-making win. Instead, he thanked the Academy, Viacom and CBS and "all of you gorgeous people here tonight."
"Really thanks to all of our lovely children on our show from around the world," he continued. "You know, they are so gracious to tell their stories of courage and how to navigate this difficult life [that was more difficult this year]. This is for you and for you kids out there watching. Come to Mama Ru."