Combating LGBTQ stigma in Africa
Activists share their experiences with the Blade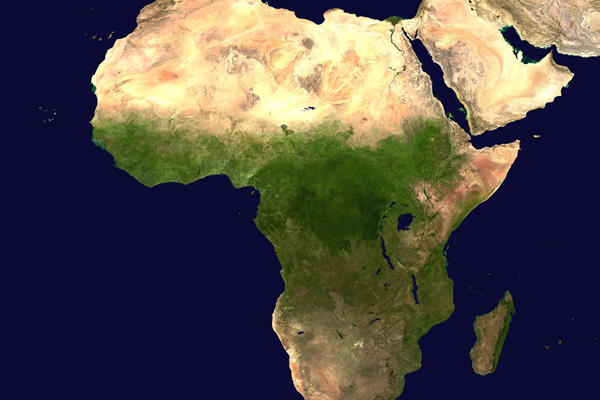 PRETORIA, South Africa — It is not based on hearsay that most African countries are against the lesbian, gay, bisexual, transgender, queer and intersex among others (LGBTQI+) community primarily because of the cultural beliefs that have been bestowed on them for centuries.
One would ask by whom? Who bestowed these cultural beliefs? Well to be honest that is a question that still has many experts scratching their heads. Some have sighted it is the missionaries who were on an escapade in Africa, preaching and teaching the Gospel of what was right and what was wrong.
Nevertheless, it doesn't seem to answer the question of stigma wholeheartedly as back in the days, and unfortunately even now, in some African sects if someone gives birth to a person with Albinism or twins stigma automatically follows and at times even death, which is something the missionaries were not in support of but that is another topic for another day that also needs urgent attention today it will be about the LGBTQI+ community.
They are very few countries on the African continent that condone the existence of the LGBTQI+ community, such as South Africa, Mozambique and Angola, among others. However, regardless of it being legalized in those African countries, members of the LGBTQI+ community still continue to receive disparaging comments from the societies they reside in including from family and friends.
In many African communities if you are found to be a member of the LGBTQI+ community, punitive measures are taken which include indoctrination, exorcism and at times even death. To help in understanding why these opprobrious norms are still practiced in Africa I engaged with two LGBTQI+ activists from South Africa, Bruce Walker from Pretoria Pride and Ruth Maseko from Triangle Project and Umndeni.
"We are still staying in a society that takes us as sin or sinners that is why we are always tortured and killed and most of the time before we are killed we are raped because men believe they can make us women by raping us they don't believe that a woman can love another woman that's why they always make our lives very difficult," said Ruth. "As for how we can combat this stigma as a continent? Africa needs more awareness, people need to be educated and taught that there is nothing wrong about same gender love, a man can love a man and a woman can love a woman and in terms of parents who later on find out that their child is gay or a lesbian we need to have parents support groups because some parents end up in shock when they get to figure out that their child is gay or a lesbian so parents need to be sat down with and be educated too."
In addition, Bruce shared the same sentiment citing various governments throughout the continent need to do more to prevent the stigma that is currently perpetrated towards members of the LGBTQI+ community,
"There are no consequences if someone kills a member of the LGBTQI+ community nothing seems to happen, it is like okay fine it is just a gay person the police seem not to do much about it so we need to raise awareness and educate people that a gay child is just like a straight child there is nothing wrong," said Bruce. "Us as an organization we try to highlight the injustices against the LGBTQI+ community regardless, we need to stand together as the LGBTQI+ community because if we don't do that people will continue with these prejudicial acts."
Nevertheless, communities across the continent are slowly acknowledging the existence of the LGBTQI+ community as more and more people are now coming out of the closet even local celebrities, sports personnel and other influential people are coming out which is kind of having a positive impact on the manner in which members of the LGBTQI+ community are now being perceived but as Ruth and Bruce clearly alluded more still needs to be done to educate and inform people about the matter for the continent to do away with the stigma.
Uganda president declines to sign queerphobic bill
Measure sent back to Parliament for review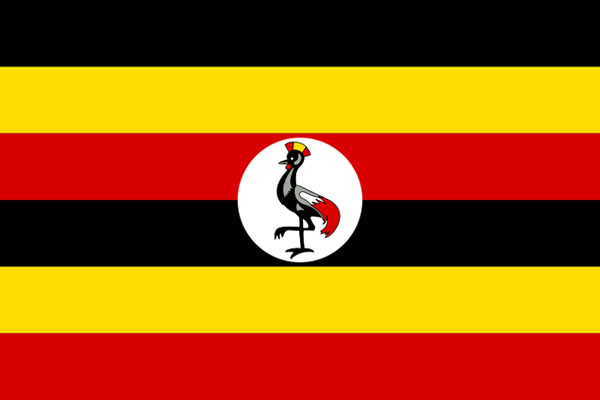 KAMPALA, Uganda — Ugandan President Yoweri Museveni has refused to sign the country's infamous "Sexual Offenses Bill" that Parliament approved in May, on grounds that it details offenses already covered by pre-existing laws. 
"President Museveni has rejected to assent to the Sexual Offenses Bill, saying many provisions are redundant and already provided for in other legislations," the Daily Monitor reports. "Deputy Speaker of Parliament Anita Among made the communication to the House …"
The bill has been returned to the Parliamentary Committee on Legal Affairs for review "to address the redundancies."
Although this is a positive development for LGBTQ Ugandans and activists, the East African country is embroiled in harsh queerphobic sentiment institutionally. And there still exists a culture that makes it unsafe to live in Uganda as a queer person.
The Los Angeles Blade spoke with Ikechukwu Uzoma, staff attorney for RFK Human Rights, and Adrian Jjuuko, executive director of Human Rights Awareness and Promotion Forum (HRAPF), before Museveni's announcement about the details of the Sexual Offenses Bill and how its enactment could reshape Uganda's LGBTQ landscape.
What is the Sexual Offenses Bill?
The Sexual Offenses Bill, which MP Monicah Amoding originally introduced in 2015, "seeks to consolidate laws relating to sexual offenses and provide procedural and evidential requirements during trial of sexual offenses and proposes several measures to check among others, sexual harassment in schools by guardians or teachers."
The bill would also criminalize same-sex relationships and sex work.
"The laws were passed … reiterating sections of legislation first enforced in the country by British colonial rule," the Guardian reports. "They condemn same-sex couples who perform acts deemed against the 'order of nature' to 10 years' imprisonment."
OutRight Action International also notes "same-sex relations have been criminalized in Uganda since British colonial times in sections 145 on 'unnatural offenses' and 148 on 'indecent practices' of the Penal Code, with a maximum sentence of life in prison foreseen. Clause 11 of the Sexual Offenses Bill further confirms this existing criminalization."
Parliament passed the bill in May of this year. Questions regarding its legitimacy rose among LGBTQ individuals and activists as Museveni won his sixth presidential term and new MPs were sworn in.
"[When the bill was enacted], that was a time when Parliament was coming to an end, before we went into elections and [installed] a new Parliament," said Jjuuko. "So when the new Parliament was sworn in, there was a question around what the actual legal status of a bill was that had been passed by Parliament, but not signed by the president."
Although the proposed legislation went through an "in limbo" phase and was not fully bonafide, Jjuuko said Ugandans treated the legislation as if it were fully implemented.
"In Uganda, the law matters, but it also doesn't. In other words it doesn't matter what the situation is. With what the law right now is, the persecution of LGBT people will remain," said Jjuuko.
Jjuuko further mentioned that when politicians have legislative ideas, they campaign for them in Parliament discussions and media appearances, thereby signalling to the country's population the seriousness of whatever ideas they propose. Additionally, the word "bill" in Luganda, the country's local language, has the same translation as the word "law."
These campaigns, coupled with the lack of a clear distinction between a bill and law in Luganda, create a general culture where the country's population will behave as if it were an instituted law, regardless of whether it has been signed or not.
In response to what this means for law enforcement officials and how they would treat LGBTQ citizens, Jjuuko said that police officers rely on a new form of LGBTQ persecution: Charging individuals with committing "negligent acts."
"The police, who should know better, usually charge people with either an existing offense or some new offense," said Jjuuko. "There's now a new trend in Uganda [where police officers] charge someone with negligent acts of spreading disease infections, and this comes from provisions in the old penal code which is not even about COVID-19. It just [resurfaced when the pandemic began]."
Jjuuko also said the police are aware that they're unable to charge an individual with "carnal knowledge." They hence resort to charges of participating in intimate acts that can spread disease infections. So, even though general conversations focus on minimizing the spread of COVID-19, the larger picture depicts a commercial campaign to curb LGBTQ rights in Uganda.
This has led to an increase in mass arrests of LGBTQ individuals, with 44 people being arrested as recently as June, and consequently being charged with breaching pandemic restrictions as they pertain to the sizes of public gatherings.
What's next?
Now that Museveni has refused to assent the bill, it has been returned to Parliament for further review. It will be presented to him again for re-consideration.
Jjuuko mentioned that if Museveni refuses to assent the bill once again, Parliament can enact it into a law by voting and taking advantage of what they call a "supermajority."
In the event this happens Uzoma said, "it's very easy, we [RFK Human Rights] just follow [Jjuuko's] lead, and do whatever he tells us to do. [However], I think that [the bill being passed] really does change the matrix of decision making and planning."
Uzoma further mentioned that whatever work RFK Human Rights is currently doing they will continue to do. If the bill is passed, it is inevitable that there will be more arrests and convictions. Therefore, the U.N.-style engagements that RFK Human Rights has had in the past around such detentions would continue.
Uzoma also said that the RFK Human Rights would also probably create a well-structured campaign that not only serves those in Uganda, but also covers the extraterritorial jurisdiction components detailed in the bill that would make it illegal for Ugandans to participate in same-sex relations outside of the country.
Jjuuko is certain his advocacy work will persist.
"I know for sure that whatever happens, our work will go on. Nothing is going to stop us because I kind of feel like we've lived through worse," said Jjuuko.
Jjuuko is aware of society's progress with adopting more favorable views of the LGBTQ community and has emphasized that this has also influenced progress for Uganda.
"There's positive continuous progress [and] they are fighting us because they know that we are winning and making progress. So, [the endless persecutions] are signs that [the government] also realizes something is wrong in their own strategy of making sure that there are no LGBTI people in Uganda," said Jjuuko.
Two transgender women attacked in Cameroon after release from prison
Angry mob beat them early on Aug. 8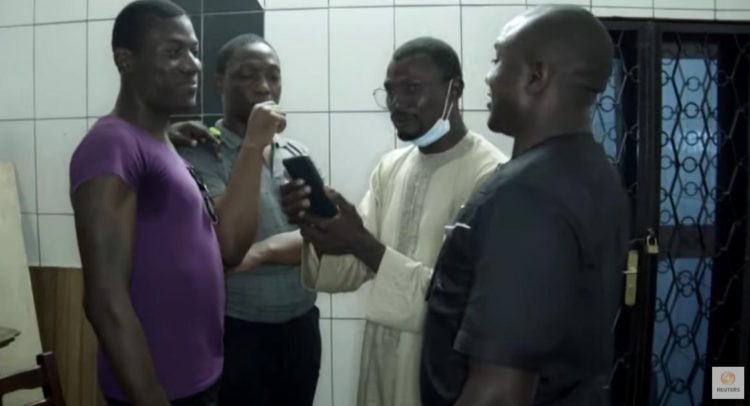 DOUALA, Cameroon — A violent mob in Cameroon earlier this week attacked two transgender women after their release from prison.
Human Rights Watch reports that the mob attacked Patricia and Shakiro at around 1 a.m. on Aug. 8 in Douala, the country's economic capital. The attackers forced them out of a taxi, "insulted and threatened them with death," and beat them for half an hour until they fled after police officers arrived at the scene.
"I was stripped naked and hit everywhere on my body by several people. I was kicked and slapped. I had to play dead — it was the only way to survive," Shakiro told Human Rights Watch.
Patricia and Shakiro have since filed a police report in efforts to locate their attackers and have them brought to justice.
Working For Our Wellbeing, a local LGBTQ advocacy group, posted a statement on Facebook in support of Patricia and Shakiro.
"Sexual and gender minorities are at high risk in Cameroon. The LGBTIQ+ community remains at the [brink] of … violence. This is a complete violation of the rights to private life, an insult to our constitution and democracy which binds us as citizens and protects us under one fatherland," reads the statement.
"We are all citizens and [on] no occasion should a particular group of individuals feel entitled or that everyone should act or be like them. No one owns the monopoly of power [or] violence. This is a republic, not a system of anarchy," added the statement.
Patricia and Shakiro in February were arrested for wearing women's clothing and charged with attempted homosexuality, public indecency and failing to posses an identification card. Trans people in Cameroon commonly travel without ID cards because the sex marker on them is different from their gender presentation.
Human Rights Watch says inmates and prison guards beat, insulted and threatened Patricia and Shakiro during their incarceration.
The women in May were sentenced to five years in prison and a fine of 200,000 CFA ($370.)
A judge on July 16 ordered their release and an appeal to their case is expected to be heard in September.
Alice Nkom, the first French-speaking woman admitted to the Cameroon Bar Association and a fierce defender and advocate for the rights and protections of sexual and gender minorities in the country, represents Patricia and Shakiro.
RELATED: 'Hell': Transgender woman describes prison in Cameroon
Cameroonian social-media celebrity Shakiro describes how she and fellow transgender woman Patricia were put in chains during the five months they spent in prison
Ghana court drops charges against 21 LGBTQ activists
Advocates arrested in May for 'unlawful assembly'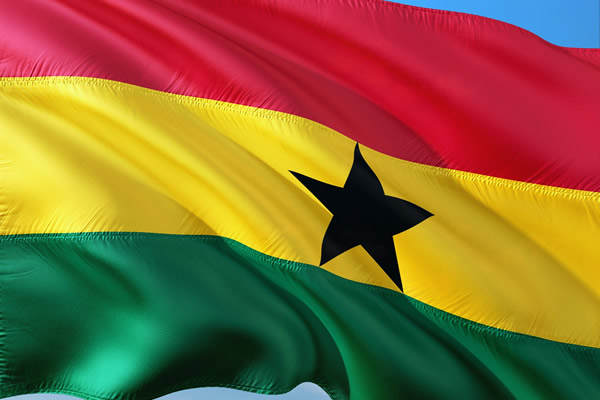 HO, Ghana — A court in the Ghanaian city of Ho on Thursday dropped charges against 21 LGBTQ activists who were arrested at a training for activists and paralegals in May. The training was geared at equipping them on how to better advocate for LGBTQ individuals and record human rights infringements. 
Ghanaian authorities deemed the event an "unlawful assembly," and immediately arrested 16 men and five women.
In response to the recent court ruling, Chief Superintendent Akologo Yakubu Ayamga told Reuters the ruling means "they cannot be brought back to court on the same charges. So they have been freed."
Albeit this positive ruling, Ghana is still embroiled in anti-LGBTQ sentiment including the recent introduction of the "Proper Human Sexual Rights and Ghanaian Family Values Bill" which aims to criminalize any form of public LGBTQ identity and advocacy.
The bill, if passed, would subject LGBTQ individuals and allies to up to 10 years imprisonment.