Africa reeling from gender-based violence scourge
The pandemic, poverty has exacerbated problem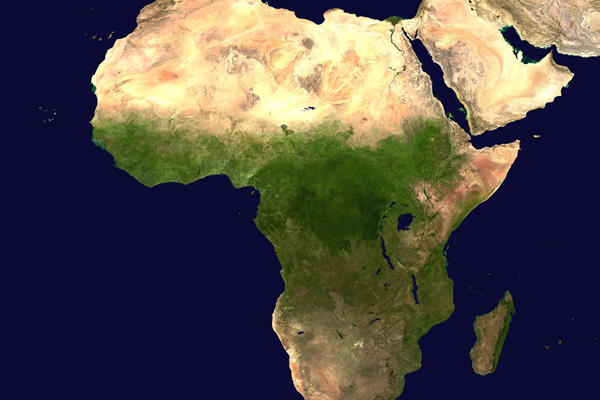 PRETORIA, South Africa — The effects of gender-based violence in Africa are now being reverberated throughout the continent and have been exacerbated by the current COVID-19 pandemic.
A country like South Africa, according to Public Works and Administration Minister Ayanda Dlodlo, has the highest rate of gender-based violence in the world, a sentiment which was recently echoed by Police Minister Bheki Cele, who cited that over 1,000 cases of gender-based violence are recorded on a daily basis in South Africa.
However, regardless of South Africa being a hotspot of gender-based violence, it is not the only country on the continent that is witnessing a surge in the cases. Relatively all the countries in Africa are now seeing an increase in the number of gender-based violence cases.
Although cultural and religious norms have been seen as the major contributing facets to the issue of gender-based violence, unemployment and poverty have also been highlighted as among the major reasons of the scourge and as a matter of fact, Africa is regarded as the poorest continent by organizations such as the U.N., the World Bank and the International Monetary Fund with millions surviving on less than $1 per day.
As a result, the anger associated with hunger, unemployment and lack of financial stability is in most cases channeled towards the "weaker gender" as Nicola Rodda, a victim and gender-based violence activist from South Africa who I interviewed aptly states.
"My view of the cause of GBV is that the abuser feels a lack of power in some situation and regains the sense of power through abusing the weaker victim whether be it sexually, physically, emotionally or financially with male on female and male on child violence being the most common but they are not the only forms that occur but the two I have mentioned are the most prevalent," said Nicola.
With that being said, I also took up the cause by interviewing Knowledge Chuma from Zambia, the founder and chairperson of the Zambia Wushu Kungfu Federation, a non-profit organization that focuses on the issues of gender-based violence and he also shared the same sentiment as Nicola citing poverty and cultural norms as the root cause of GBV in Africa.
"The causes of GBV are deeply rooted in discriminatory cultural beliefs and attitudes that perpetuate inequality and powerlessness, in particular of women and girls. Various actors such as poverty, lack of education, livelihood opportunities, impunity for crimes and abuse also tend to contribute and reinforce the culture of discrimination and violence based on the gender. Such factors are frequently aggravated in terms of conflict and displacement as the rule of law, as societies and families are torn apart," said Knowledge.
So now that the root cause of gender-based violence has been established one would now ask how then can the continent rid itself from such a heinous act? Rest assured this is the follow-up question I also brought before Knowledge and Nicola which they tackled immaculately and not only that but they both came out with ways a victim of gender-based violence can be able to get assistance from law enforcement agents and how friends and family members can help in the journey to recovery.
"The best way for the continent to tackle gender-based violence is multifactorial. In Africa, we tend to have patriarchal societies in which men hold greater power than women so it is easy for a conflict to degenerate into a situation where a man exerts his power over the woman either physically or sexually. So the solution to that is not just changing patriarchal roles although education can play a large role of understanding gender equality and equal gender rights, however, in the broader context the sense of helplessness and powerlessness created in the abuser can often be the result of poverty, unemployment, feeling powerless in the face of economic or other social pressure so uplifting the continent as a whole in terms of job availability, quality of life, quality of services would help in bringing out gender-based violence in addition to a strong element of education on gender equality and the right of a female or child not to live in fear of their abuser.
Moreover, if one reports a case of gender-based violence to the police and no action is taken then the victim should approach the head of the police and if there is still no action then the victim has to approach the courts directly for perfection and the best way family members and friends can assist a victim of gender-based violence would be to help the victim, remove herself or himself from the circumstances because by and large it is true that an abuser who abuses once will abuse again so the best way is not to allow the victim near the abuser.
In addition, a victim can also approach trauma counsellors that can be accessed through the police or gender-based violence organizations free of charge and also to find further recourse of being able to defend herself or himself be it physically or financially through organizations like Legal Aid or religious organizations because that can protect the victim and provide support for the victim in the longer term from being re-abused either by the original abuser or another person who might perceive him or her vulnerable. Gender-based violence is one of the biggest scourges that is being faced on the African continent," said Nicola.
Moreover, Knowledge cited that education is the most important factor and also shared some words of wisdom on how friends and family can be able to approach and engage with a victim of gender-based violence that does not show apathy.
"What the African continent must do to avert the issue of GBV is to educate youths and adults about this serious issue. We need to give the youths the arts, sports or academic skills that they might need in future to avoid lack of employment that leads to depression and anxiety because that also contributes to the causes of GBV.
If friends or family are approached by the victim the best way is by responding in a soothing manner such as, I believe you! I am here for you! You can tell me as much or as little as you want! It is not your fault! I am glad you told me! I am glad you came to me! So we need to support them because if we do not it becomes discriminatory," said Knowledge.
The onus is now upon every African to do their best in lynching off gender-based violence as on a daily basis it leaves someone with a mental or physical challenge and catastrophic challenges for the bereaved.
Botswana Court of Appeals upholds landmark decriminalization ruling
'Today is a momentous day in history'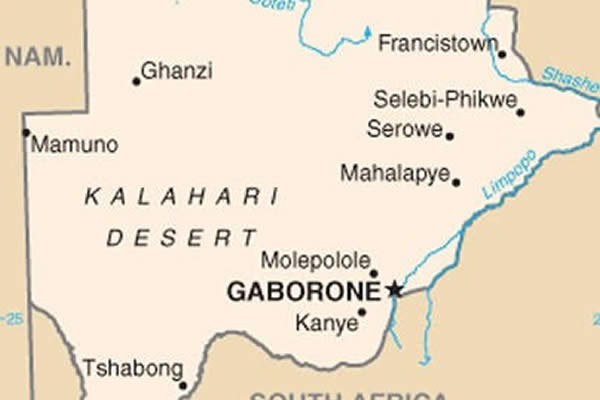 GABORONE, Botswana — The Botswana Court of Appeals on Monday upheld a 2019 ruling that decriminalized consensual same-sex sexual relations in the country.
Five justices unanimously ruled sections of the Batswana Penal Code that criminalize homosexuality with up to seven years in prison "violated the right to privacy … the right to liberty, security of person and equal protection under the law … and the right to freedom from discrimination" under the country's constitution.
Botswana's High Court in 2019 unanimously ruled these provisions were unconstitutional.
The Batswana government appealed the landmark decision. The High Court heard the case last month.
Lesbians, Gays and Bisexuals of Botswana, which challenged the criminalization law with the support of the Southern Africa Litigation Center, applauded Monday's ruling.
"Today is a momentous day in history, a victorious win in ascertaining liberty, privacy and dignity of the LGBTIQ persons in Botswana and definitely, this judgement sets precedence for the world at large," says LEGABIBO CEO Thato Moruti. "Moreover, a new dawn for better education and awareness about the LGBTIQ issues. I anticipate that more engagement with various arms of government will also set a trajectory towards a more inclusive and diverse nation."
Pan Africa ILGA in a tweet proclaimed Monday as a "beautiful day" in Botswana. UNAIDS described the ruling as "a great win for human rights."
Report details anti-LGBTQ discrimination, violence in Kenya refugee camp
March 15 attack left gay man dead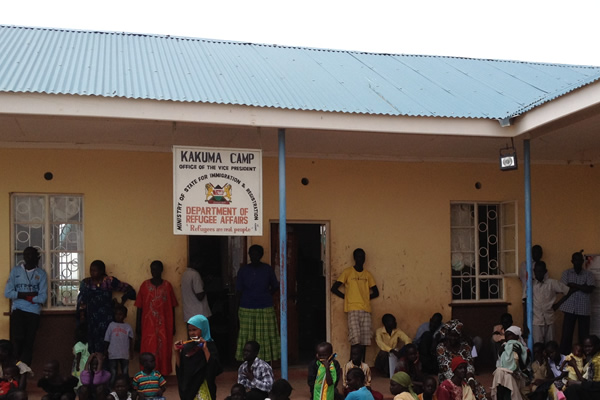 KAKUMA REFUGEE CAMP, Kenya — A new report released on Wednesday indicates nearly all of the LGBTQ people who live in a Kenya refugee camp have experienced discrimination and violence because of their sexual orientation and/or gender identity.
The Organization for Refuge, Asylum and Migration and Rainbow Railroad in May 2021 surveyed 58 LGBTQ asylum seekers who live at the Kakuma refugee camp and the Kalobeyei Integrated Settlement that opened in 2016 to help alleviate overcrowding at Kakuma. The groups also interviewed 18 "key informants."
More than 90 percent of the LGBTQ asylum seekers who spoke with ORAM and Rainbow Railroad said they have been "verbally assaulted."
Eighty-three percent of them indicated they suffered "physical violence," with 26 percent of them reporting sexual assault. All of the transgender respondents "reported having experienced physical assault," with 67 percent of them "reporting sexual assault."
Eighty-eight percent of respondents said they had been "denied police assistance due to their sexual identity." Nearly half of the respondents told ORAM and Rainbow Railroad they had to be "relocated from their allocated shelters to alternative accommodation due to the constant abuses directed at them by neighbors."
Kakuma, which is located in northwest Kenya near the country's border with Uganda and South Sudan, is one of two refugee camps the U.N. Refugee Agency operates in the East African nation. The other, Dadaab, is located near Kenya's border with Somalia.
The report notes upwards of 160,000 refugees from South Sudan, Sudan, Somalia, the Democratic Republic of Congo, Burundi, Ethiopia and Uganda were living in Kakuma as of January.
Those who responded to the ORAM and Rainbow Railroad survey are from Uganda, Burundi, the Democratic Republic of Congo, Sudan, South Sudan, Rwanda, Afghanistan, Yemen and Ethiopia and all of them have asked for asylum in Kenya. Ninety-four percent of them live in Kakuma, while the remaining six percent live in Kalobeyei.
The report also estimates there are 350 LGBTQ asylum seekers in Kakuma and Kalobeyei. UNHCR in 2020 created Block 13 in Kakuma that is specifically for LGBTQ refugees.
Gay man died after Block 13 attack
Two gay men suffered second-degree burns during an attack on Block 13 on March 15. One of the men died a few weeks later at a hospital in Nairobi, the Kenyan capital.
Forty-one of the Block 13 residents who participated in the ORAM and Rainbow Railroad survey said that "relocation to a safer place as a priority." The report also notes some respondents who live outside Block 13 "said that the activism in Block 13 was affecting the overall relationship between LGBTQI+ asylum seekers and service providers in the camp."
"They expressed concern with some activities conducted as part of their activism," reads the report. "For example, they alleged that some activists were conducting staged attacks on individuals and false claims of violence to attract media attention as part of their advocacy."
The report notes "allegations of activity from activists in Block 13 have not been confirmed." Some of the "key informants" who ORAM and Rainbow Railroad interviewed for their report, however, "observed that LGBTQI+ activists from different countries have been supporting the advocacy in Block 13 without considering the local context and potential negative or unintended consequences."
"They allege that the advocacy has been antagonizing LGBTQI+ members with other refugees in the camp and service providers," reads the report. "For example, some of the LGBTQI+ asylum seekers were reported to have deserted their allocated shelters, moved to Block 13 and were persistently demanding new shelters."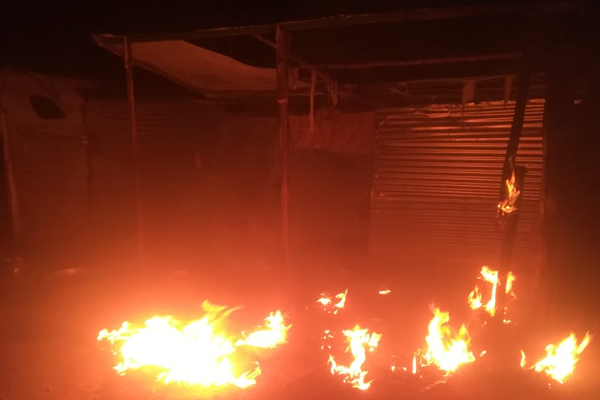 UNHCR in a statement after the March 15 attack noted Kenya "remains the only country in the region to provide asylum to those fleeing persecution based on sexual orientation, gender identity or expression," even though consensual same-sex sexual relations remain criminalized. The ORAM and Rainbow Railroad report acknowledges both points.
"Asylum seekers and refugees in Kenya are not immune to pervasive anti-LGBTQI+ attitudes in the community," it reads. "As the number of LGBTQI+ asylum seekers and refugees increases rapidly, it is important to understand their unique protection needs and plan for safe and dignified service delivery to meet those needs."
The report notes more than 70 percent of respondents have gone to Kakuma's main hospital the International Rescue Committee operates in order to receive HIV/AIDS-related services. More than 85 percent of respondents said they "preferred to seek all other health services beyond HIV and AIDS services at the main hospital, since the facility was friendly and provided a stigma-free environment for the LGBTQI+ community in the camp."
"Respondents reported traveling long distances in order to visit the main hospital," reads the report.
The report notes limited access to cardiologists and other specialists at the eight health facilities in the camp that UNHCR partner organizations operates. Roughly a third of respondents also said they have "been stigmatized in some of the health clinics."
"This included being referred to as shoga (a derogatory Kiswahili term used to refer to homosexuality) either by staff members or other refugees in the waiting room while waiting to see a provider, or some providers just directing them to the main hospital with snide remarks about how they do not entertain LGBTQI+ persons in their facility," reads the report.
The African Human Rights Coalition, the Refugee Coalition of East Africa and Upper Rift Minorities are among the other groups that work with the camp's LGBTQ residents.
The report notes only a third of respondents "were actively engaged in economic activity at the time of the study, a majority depended on the food rations distributed in the camp." It also contains 10 recommendations, which are below, to improve conditions for LGBTQ refugees in Kakuma.
1) The Refugee Affairs Secretariat of Kenya must fast-track refugee status determination of LGBTQ asylum seekers with further support from UNHCR and civil society organizations.
2) The Refugee Affairs Secretariat of Kenya and UNHCR must create more responsive and sensitive protection services for LGBTQ refugees in Kenya.
3) Civil society organizations and their supporters should provide livelihood support and other support to meet the immediate needs of LGBTQ refugees in Kakuma.
4) Governments of resettlement countries must resume and fast track resettlement of LGBTQ refugees from Kenya.
5) UNHCR and civil society organizations must continue to build skills development programs for employability.
6) LGBTQ civil society organizations should work more closely with refugee-led organizations and collectives to build self-protection services.
7) Donor communities should participate in more long-term development programming for LGBTQI+ refugees in Kenya.
8) LGBTQ civil society organizations providing support to refugees in Kenya must coordinate more closely.
9) LGBTQ civil society organizations and refugee-led organizations should continue to advocate for more inclusive human rights in Kenya.
10) Civil society must continue the push for LGBTQ human rights globally, including decriminalization of same sex intimacy.
"This much-needed report underscores the challenges, dangers and complexities of life that LGBTQI+ refugees and asylum seekers face in Kakuma refugee camp," said ORAM Executive Director Steve Roth in a press release that announced the report's release. "The refugees themselves have spoken and they want to be heard. UNHCR, governments and civil society organizations must work together to ensure the immediate safety and well-being of this community while also addressing the longer term, durable solutions we recommend in the report."
Rainbow Railroad Executive Director Kimahli Powell added refugee camps cannot "become permanent solutions to crises of forced displacement."
"The findings of this report confirm a key goal of Rainbow Railroad—to fast track resettlement of LGBTQI+ refugees," he said. "Rainbow Railroad and civil society partners are ready to provide support to LGBTQI+ persons at risk and assist in further resettlement. Ultimately, we need the UNHCR, the government of Kenya and governments of countries that are destinations for refugees to step up an ensure that LGBTQI+ asylum seekers in the camp are resettled in safer countries."
Botswana attorney general seeks to again criminalize homosexuality
High Court heard case on Oct. 12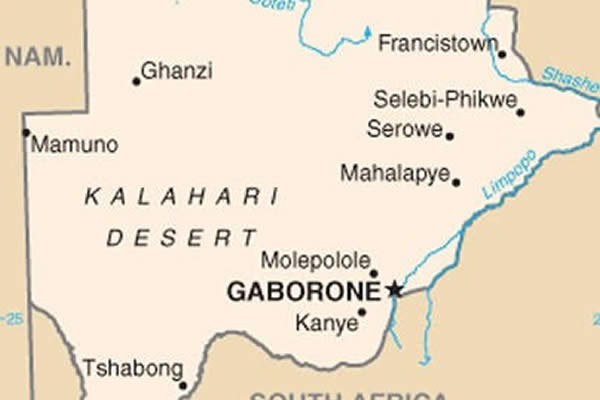 GABORONE, Botswana — On June 11, 2019, Botswana moved toward being a state that no longer held some of its citizens (and, by extension, visitors) as criminals if they identified within the LGBTQ spectrum. However, the government didn't take too long before it declared its intention to appeal the High Court judgment that asserted that consensual same-sex sexual activity in private was not to be a criminal act.
The appeal hearing took place on Oct. 12.
There are some key things to understand about what the High Court did for people in Botswana. The judgment, written and delivered by Justice Leburu, not only put a clear delineation between the state's powers to intrude in people's private sexual lives, but it also stated that laws that served no purpose in the governance of the people they oversaw were most likely worthy of "a museum peg" more than being active laws of the land.
In the hearing on Oct. 9, a full bench of five judges of the Court of Appeal was treated to the government's case—as presented by advocate Sydney Pilane of the Attorney General's Chambers—along with hearing the rebuttals from the legal counsel representing Letsweletse Motshidiemang, who brought the original case against the government, and LEGABIBO, an NGO admitted as amicus curiae, a friend of the court. The appeal, two years in the making, would have been expected to be based on facts rather than opinions of what could and could not be accepted by hypothetical Batswana. Pilane even went so far as to contest that President Mokgweetsi Masisi's utterances about how people in same-sex relationships were "suffering in silence" were taken out of context as he was talking about gender-based violence and not endorsing their relationships.
The 2019 ruling of the High Court, the most supreme court of incidence in the country, not only declared people who were or had interest in engaging in consensual same-sex sexual activity not criminals, but it also allowed non-queer people to engage in sex acts that would otherwise be considered "against the order of nature" freely. The latter clause had often been interpreted as being solely about non-heterosexuals but on greater interrogation one realizes that any sex act that doesn't result in the creation of a child was considered against this 'order of nature' and that nullified much of heterosexual sexual exploration—further painting these clauses as out of touch with contemporary Botswana as Leburu expressed.
In some of his appeal arguments, Pilane stated that Batswana "do not have a problem with gay people", yet he based his contention on the fact that Batswana "respect the courts' decisions;" as such they would not take up arms at the court's decision to decriminalize consensual same-sex sexual activity. Pilane maintained that the decision to decriminalize should be left to the Parliament on the recommendation of the courts. The bench was swift to query whether a body of politicians elected by a majority would be the best representatives of a minority that was oppressed by laws that the very politicians benefitted from.
Botswana's legal system allows for the High Court ruling to remain the law of the land until such a point as it's struck down. The Court of Appeal ruling in favor of Batswana's sexual liberties will be a nail in the proverbial coffin of residual colonial sex-related laws plaguing Botswana. This will not be the end by any means though. Where the attorney general can form a case stating that decriminalizing consensual same-sex relations could be likened to people locking themselves in their houses with animals and having their way with them, we know that mindset changes need to be prioritized to ensure that all Batswana understand their constitutionally protected rights to privacy, expression, and freedom of association as relates to their personal and sexual lives.
The 2010 Employment Act of Botswana already protects people from being discriminated against based on their sex or gender identity. The nation's sexual violence laws were made gender neutral, thus covering non-consensual sex (rape) in all its possibilities. In upholding the ruling of the High Court, the Court of Appeal will allow the LGBTQ and SOGIESC (sexual orientation, gender identity and expression and sex characteristics) movements in Botswana some respite as attention is then channeled toward other pressing matters such as name changes, access to healthcare, and other culturally pertinent issues.
The Court of Appeal is expected to hand down a judgement following their deliberations in 4-6 weeks (mid to late November), however, this remains at their discretion. As it stands, since the High Court ruling in 2019, Botswana has experienced increased social accommodation for LGBTQ matters and figures—however, this is not to say there have not been any negative instances. With the continued sensitization, the expectation is that the courts, the government and NGO players will all contribute to a broad, national, culturing of LGBTQ rights in Botswana devoid of colonial residues.