Inter-American commission calls for Venezuela to protect LGBTQ rights
Country remains embroiled in political, economic crisis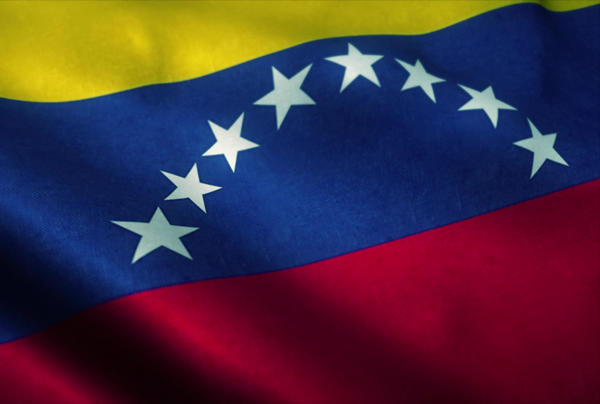 WASHINGTON — The Inter-American Commission on Human Rights has called for Venezuela to do more to protect LGBTQ people from violence and discrimination.
The report the commission released on Sept. 8 specifically notes six men on May 31, 2020, attacked Jorge Granado in Ciudad Guayana, a city in Bolívar state, because of his sexual orientation. The report also notes Marcy Ávila, an LGBTQ rights activist, has suffered "harassment."
Violence against transgender Venezuelans remains commonplace in Caracas, the Venezuelan capital, and throughout the country.
Yonatan Matheus and Wendell Oviedo, co-founders of Venezuela Diversa, a Venezuelan LGBTQ rights group, received death threats after they publicly urged authorities to investigate the murders of two trans women. Matheus and Oviedo in 2016 fled to New York, and have asked for asylum in the U.S.
Members of Venezuela's General Directorate of Military Counterintelligence on Jan. 12, 2021, raided the offices of Azul Positivo, an HIV/AIDS service organization in Maracaibo, a city in Zulia state, and arrested President Johan León Reyes and five other staff members. Venezuelan police on Feb. 15, 2019, raided the offices of Fundación Mavid, another HIV/AIDS service organization in Valencia, a city in Carabobo state, and arrested three staffers after they confiscated donated infant formula and medications for people with HIV/AIDS.
"The IACHR reminds the state of Venezuela of its obligation to guarantee the protection of LGBTI persons; address the underlying causes of violence and discrimination against them; as well as act with due diligence to prevent, investigate, adjudicate, sanction and remedy the human rights violations against LGBTI people," reads the report.
The report also notes the lack of legal protections — including in the country's hate crimes law — for LGBTQ Venezuelans and adds the country uses Article 565 of the Organic Code of Military Justice and other statutes "to criminalize people based on their real or perceived sexual orientation."
"For the above, the commission reminds the state of Venezuela of its duty to repeal legal provisions that criminalize, directly or indirectly, the conduct of people based on their sexual orientation, gender identity or expression," reads the report.
The report notes trans Venezuelans cannot legally change their gender without medical interventions. Venezuela's constitution also defines marriage as between a man and a woman.
"The IACHR reiterates to the state its recommendation to legally recognize the unions or the marriage of people of the same gender, affording the same rights conferred to partners of different genders, including economic rights, and all of the rest that derive from that relationship, without distinction by motives of sexual orientation, gender identity," reads the report.
LGBTQ migrants also targeted
The Organization of American States, which is based in D.C., created the commission in 1959 as a way to promote human rights throughout the Western Hemisphere. It works closely with the Inter-American Court of Human Rights to enforce the American Convention on Human Rights.
Venezuela in 2012 officially withdrew from the convention, but the Venezuelan National Assembly in 2019 once again ratified it.
The Inter-American Court of Human Rights, which is based in Costa Rica, in 2018 issued a landmark ruling that recognizes same-sex marriage and trans rights in the Western Hemisphere. The previous White House that same year called for the OAS to suspend Venezuela.
The U.S. is among the countries that continues to recognize Juan Guaidó, a former member of Assemblywoman Tamara Adrián's party, as Venezuela's president. The report notes Adrián, who in 2015 became the first openly trans person elected to the National Assembly, but it also highlights the country's political and economic crisis the pandemic has made even worse.
The report cites statistics from the Coordination Platform for Migrants and Refugees from Venezuela that note upwards of 5.4 million Venezuelans had left their country as of November 2020. The report notes the majority of them have sought refuge in Colombia, Brazil, Ecuador, Peru and Chile.
"In relation to the situation of LGTB people who are Venezuelan migrants; this community would face various acts of discrimination; such as barriers to access to the labor market, insults and physical attacks," it reads.
Matheus welcomed the report.
"The communique the IACHR released in relation to the situation of the rights of LGBTQ people in Venezuela is totally pertinent," he told the Los Angeles Blade on Friday. "It gives visibility to the more than a dozen murders of LGBTIQ people that have occurred in the country during 2021 that we as organizations have been denouncing."
Matheus said the report will also "allow us to be able to continue taking actions to get international support over the impact of the complex humanitarian crisis that makes it difficult to access health care, food and other social rights that continue to generate forced migration of LGBTIQ people and activists." Matheus also cited "the enormous levels of impunity and actions from (Venezuelan) police agencies towards hate crimes and the silence of the Supreme Judicial Court and the National Assembly on issues related to gender identity of trans people, marriage equality and the right to form a family that LGBTIQ people have."
Matheus told the Blade he also thinks the report will "also motivate" Victor Madrigal-Borloz, the independent U.N. expert on LGBTQ issues, to "speak out about the situation of LGBTIQ people in Venezuela."
Guyana decriminalizes cross-dressing
Four trans women sued after 2009 arrest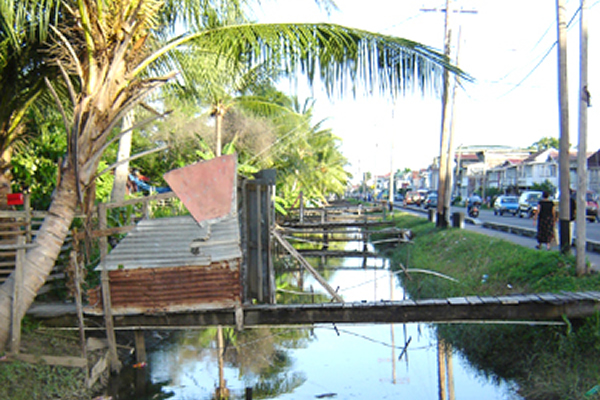 GEORGETOWN, Guyana — Guyana on Tuesday officially decriminalized cross-dressing.
Local media reports indicate lawmakers in the South American country approved a measure to remove cross-dressing from the colonial-era Summary Jurisdiction (Offenses) Act. Guyanese Attorney General Anil Nandlall, who is also the country's legal affairs minister, supported the bill.
Guyana is a former British colony that borders Venezuela, Suriname and Brazil.
Guyanese authorities in 2009 arrested four transgender women and charged them with cross-dressing under the Summary Jurisdiction (Offenses) Act. The Caribbean Court of Justice in 2018 unanimously struck down the law.
"People don't know what effect those laws have had on our psyche," Quincy McEwan, one of the four people who challenged the cross-dressing law, told the Associated Press in June. "We were traumatized every time we prepared to go out as we don't know if we are going to be arrested and placed in the lockups."
Guyana's LGBTQ rights movement in recent years has become more visible, even though consensual same-sex sexual relations remain criminalized in their country.
The Society Against Sexual Orientation Discrimination, a Guyanese LGBTQ rights group, in 2018 held the country's first-ever Pride parade. Activists continue to lobby Guyanese lawmakers to decriminalize homosexuality.
Peru LGBTQ activists express concern over country's new government
Prime minister has made homophobic, transphobic comments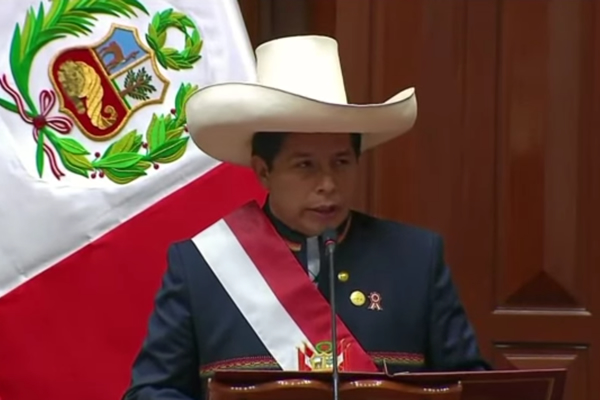 LIMA, Peru — Activists in Peru have expressed concern over their country's new government and whether it will actively oppose LGBTQ rights.
President Pedro Castillo, a teacher from Cajamarca region of northern Peru who is a member of the leftist and socialist Free Peru party, in June narrowly defeated Keiko Fujimori, his right-wing opponent who is the daughter of former President Alberto Fujimori, in the second round of Peru's presidential election. Castillo's inauguration took place in Lima, the Peruvian capital, on July 28.
The Associated Press reported Castillo during his campaign expressed his opposition to marriage rights for same-sex couples, but stressed LGBTQ issues "are not a priority."
Castillo named Congressman Guido Bellido, an indigenous man who represents Cuzco, as his prime minister.
Bellido in a 2019 Facebook post praised former Cuban President Fidel Castro and specifically his 1963 comments in which he said "the (Cuban) revolution does not need hairdressers and work will make them men. The 'new man' cannot be a faggot. The socialist society cannot allow this type of degenerates."
Media reports indicate Bellido in 2020 made transphobic comments in response to gender-based coronavirus prevention measures that activists said discriminated against trans people. Bellido also reportedly said "the woman is so destructive and ruthless when it comes to mixing her grudges and selfishness" and "I don't see any lesbian or gay (person) mobilizing" against it.
"Violence is going to intensify every day if things continue as they are," Bellido said.
Bellido has also been criticized for his previous comments in support of the Shining Path rebel group.
"(Shining Path) has been the biggest violator of human rights in the history of Peru and it concerns me a lot," Alberto de Belaúnde, an independent congressman from Lima who is openly gay, told the Los Angeles Blade on Monday as he discussed Bellido's comments. "It is not a good scenario for the human rights agenda in general and specifically for the LGBT agenda."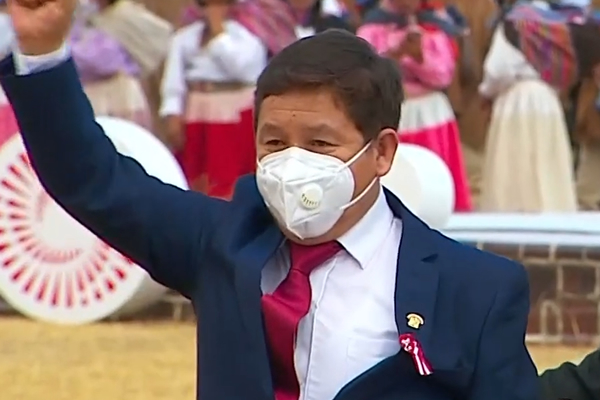 Gabriela Oporto Patroni, a Peruvian human rights lawyer, described Bellido's comments as "concerning." George Hale of Centro de Promoción y Defensa de los Derechos Sexuales y Reproductivos (PROMSEX), an LGBTQ and women's rights group in the South American country, echoed Oporto.
"Prime Minister Bellido's previous comments that reflect his homophobia, transphobia and misogyny are unfortunate," Hale told the Blade.
Bellido, for his part, in recent days has said he "categorically rejects all forms of violence and terrorism in all of its extremes." Hale noted to the Blade that Finance Minister Pedro Francke has publicly said his government will support LGBTQ rights.
"I will fight for equality of opportunities without discrimination based on gender, ethnic identity or sexual orientation," said Francke on July 31. "I will combat homophobia and I will strongly support the fight against the killer (Shining Path), in line with the public promise that our prime minister has made."
Asimismo, lucharé por la igualdad de oportunidades sin discriminación de género, identidad étnica u orientación sexual. Combatiré la homofobia y apoyaré una lucha firme contra el senderismo asesino, en línea con el compromiso público hecho por nuestro Primer Ministro. pic.twitter.com/3ycacbrXxM

— Pedro Francke (@pedrofrancke) July 31, 2021
The Latin American and Caribbean Network of Trans People (REDLACTRANS) on Tuesday noted Foreign Affairs Minister Héctor Béjar has said his government supports the Yogyakarta Principles, a set of global LGBTQ rights principles that advocacy groups adopted in 2006.
"We support the 2016 Yogyakarta Principles' 29 principles about the application of international human rights norms for sexual orientation and gender identity to avoid abuses and to protect the human rights of lesbians, gays, bisexuals and transsexuals," said Béjar. "The human rights of sex workers will also be part of our agenda."
#Peru Celebramos las palabras del Ministro de Relaciones Exteriores Sr. Héctor Béjar Rivera. ¡Por los derechos de las personas Trans, la población LGBTI, por los derechos sexuales y reproductivos! Que estas palabras se traduzcan en una política exterior por los #DerechosHumanos pic.twitter.com/jBd1Erjbi4

— RedLacTrans (@REDLACTRANS) August 3, 2021
Miluska Luzquiños is a transgender activist who lives in Lambayeque, a city in northern Peru.
She told the Blade on Monday the situation for LGBTQ Peruvians remains "very complicated and uncertain" because of the pandemic. Luzquiños also noted the country does not have a trans rights law.
"It is necessary for the LGBTIQ movement to keep doing advocacy in government spaces as (part of) civil society," she said.
Chile president backs marriage equality
Activists are celebrating Sebastián Piñera's historic change of heart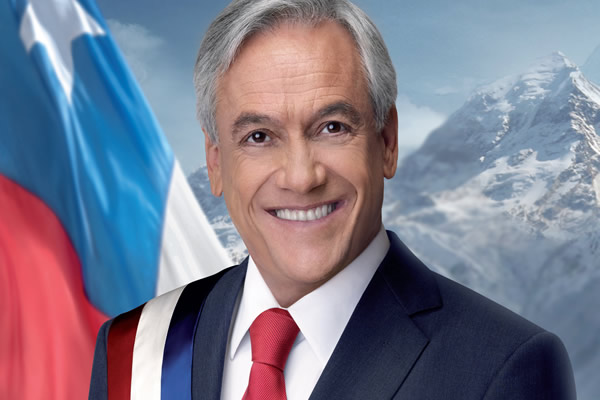 Editor's note: The Los Angeles Blade on Thursday published a Spanish version of this story.
SANTIAGO, Chile — Chilean President Sebastián Piñera on Tuesday announced he supports a marriage equality bill, marking a historic change of heart since he had previously opposed two people of the same sex being able to marry.
"I think the time has come for marriage equality in our country," said Piñera in a surprising declaration that left no doubts.
"We must deepen the value of freedom, including the freedom to love and to form a family with a loved one, and (we must) also expand upon the value of the dignity of all relationships of love and affection between two people," stressed the president during his last speech to Congress.
Justice Minister Hernán Larraín on Thursday confirmed "great urgency will be placed on it so that it can proceed with some speed and I believe it shouldn't be very difficult because there are majorities in Congress to approve this measure. The president's intention is not to introduce a new bill, but to move forward with the one that was already in the Senate."
The bill that Larraín mentioned is the one that former President Michelle Bachelet sent to Congress in 2017 soon after the country entered into an agreement with the Inter-American Court of Human Rights after the Movement for Homosexual Integration and Liberation (Movilh), the country's oldest LGBTQ rights organization, filed a lawsuit.
This means each chamber of Congress should dispatch the bill within 15 days, which Movilh President Rolando Jiménez says is a "great and hopeful sign for same-sex couples and same-sex families who live in complete legal inequality."
"After 30 years of struggle, we are closing one of the most important battles for LGBTIQ people," he said. "All families will finally have the dignity they deserve."
Jiménez, who has been fighting for LGBTQ rights in the country for many years, pointed out that "we value this change in attitude by Piñera."
"We hope that the Congress between today and tomorrow will recognize the utmost urgency (to pass the marriage equality bill.)," said Jiménez. "We especially recognize and highlight that Piñera decided to promote the same bill that we drafted together with former President Michelle Bachelet within the framework of the agreement that the State and Movilh signed before the Inter-American Commission on Human Rights."
Jiménez added that he and Movilh "declare ourselves especially excited because this announcement is taking place during Pride month and weeks before Movilh celebrates 30 years of struggle on June 28."
Same-sex couples in Chile since 2015 has been able to enter into civil unions, but LGBTQ activists say this legal status is insufficient. Seven Latin American countries — Argentina, Brazil, Colombia, México, Uruguay, Ecuador and Costa Rica — are among the nations that have extended marriage rights to same-sex couples.
Reactions to Piñera's announcement
Piñera's announcement generated a genuine political earthquake. #MarriageEquality immediately became a trending topic on Twitter. Members of Piñera's party in Congress accused him of "treason" for deciding to push forward with the bill.
The opposition, meanwhile, celebrated the decision, but resentments remain since its relationship with Piñera's government has been broken for a long time because of its handling of the pandemic, human rights violations during social unrest and other differences.
The Catholic Church, on the other hand, through a statement declared itself in opposition to the measure. "What is established and wanted by God is that it (marriage) is only between a man and a woman," it said.
"From the point of view of the rights of people who decide to live together, national legislation has established a regime that legally protects their decision and grants it recognition," the church pointed out, referring to the civil union law that does not allow adoption and does not recognize paternity.
The church also affirmed that "those of us who follow Jesus Christ as Lord and savior and are guided by his teaching hold the truth that marriage established and willed by God is only between a man and a woman, a communion that creates life and establishes the family."
Wave of anti-LGBTQ violence
Piñera's announcement coincides with a dramatic increase in violence against queer people in Chile. The judiciary system and the government have not responded to the majority of cases in a timely manner.
Fundación Iguales, a Chilean group allied with the Human Rights Campaign, in partnership with AllOut recently launched a campaign to stop the violence and to urge Piñera's government to reform the Anti-Discrimination Law passed in 2012 in the wake of the anti-gay attack against Daniel Zamudio, a case that sparked outrage in Chile and around the world.
The goal of the "No More Laws with Name" campaign is to raise awareness about the need to improve the current legislation to ensure that it actually prevents hate crimes.
Fundación Iguales said it based the campaign on a survey to which 1,454 LGBTQ adults from across the country responded. Two-thirds of respondents said they had been verbally attacked over the last five years.
The results also show that a quarter of respondents said they have been physically assaulted at some point in their life because of their sexual orientation, identity or gender expression. Most of these attacks occurred in public.
"Fundación Iguales has a zero-tolerance policy for violence against LGBTI people," said Fundación Iguales Executive Director Isabel Amor. "For this reason, we have, in addition to preparing our own survey, created an interactive platform that will allow everyone, regardless of their sexual orientation, identity or gender expression, to know about their chances of suffering an attack or hate crime."
"The numbers make clear the need for urgency to respond to the demands of sexual diversity (activists), to have full inclusion in terms of rights and benefits," added Amor. "The first thing we have to do to achieve this is to establish that the demands for security and inclusion, as well as for marriage equality, are not niche things, but those for the majority of the population."