Guyana decriminalizes cross-dressing
Four trans women sued after 2009 arrest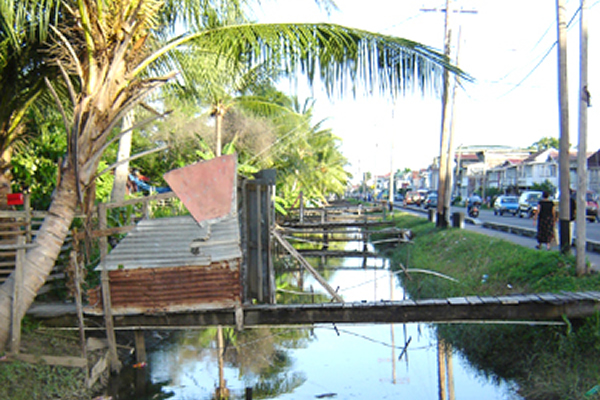 GEORGETOWN, Guyana — Guyana on Tuesday officially decriminalized cross-dressing.
Local media reports indicate lawmakers in the South American country approved a measure to remove cross-dressing from the colonial-era Summary Jurisdiction (Offenses) Act. Guyanese Attorney General Anil Nandlall, who is also the country's legal affairs minister, supported the bill.
Guyana is a former British colony that borders Venezuela, Suriname and Brazil.
Guyanese authorities in 2009 arrested four transgender women and charged them with cross-dressing under the Summary Jurisdiction (Offenses) Act. The Caribbean Court of Justice in 2018 unanimously struck down the law.
"People don't know what effect those laws have had on our psyche," Quincy McEwan, one of the four people who challenged the cross-dressing law, told the Associated Press in June. "We were traumatized every time we prepared to go out as we don't know if we are going to be arrested and placed in the lockups."
Guyana's LGBTQ rights movement in recent years has become more visible, even though consensual same-sex sexual relations remain criminalized in their country.
The Society Against Sexual Orientation Discrimination, a Guyanese LGBTQ rights group, in 2018 held the country's first-ever Pride parade. Activists continue to lobby Guyanese lawmakers to decriminalize homosexuality.
First leftist Colombian president takes office
Gustavo Petro has pledged to support LGBTQ+, intersex rights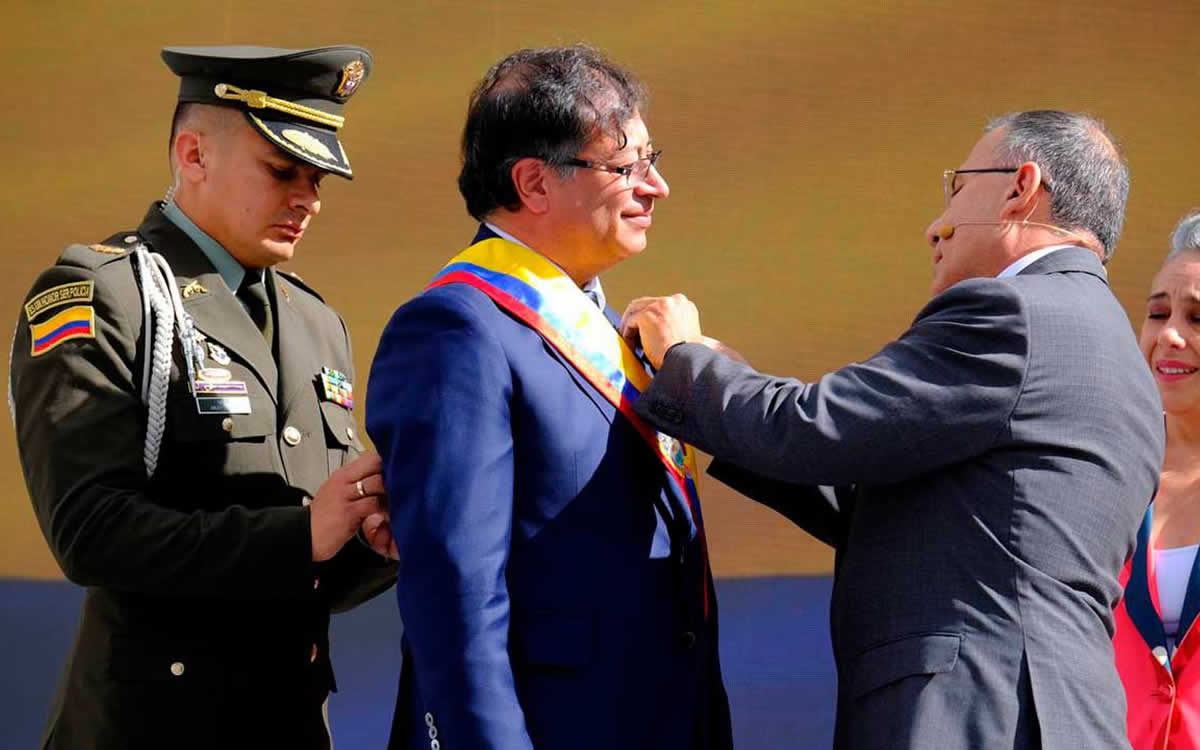 BOGOTÁ, Colombia — Former Bogotá Mayor Gustavo Petro on Sunday took office as Colombia's first leftist president.
The former Colombian senator who was once a member of the M-19 guerrilla movement that disbanded in the 1990s, in June defeated former Bucaramanga Mayor Rodolfo Hernández in the second round of the country's presidential election. Petro's running mate, Francia Márquez, on Sunday took office as Colombia's first female vice president of African descent.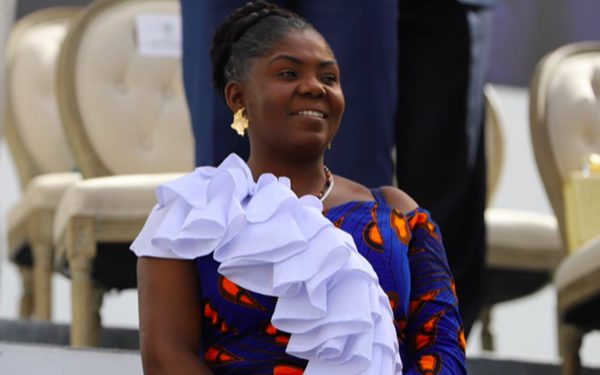 Petro before his inauguration named Néstor Osuna, an openly gay man, as the country's new justice minister.
"I am honored and thankful to President Gustavo Petro for the appointment as Colombia's justice minister," tweeted Osuna on Sunday. "I commit myself to working with your team to achieve the change for which so many of our compatriots yearn."
Me siento muy honrado y agradecido con el Presidente @petrogustavo por el nombramiento como @MinjusticiaCo. Asumo el compromiso de trabajar en su equipo para lograr el cambio que anhelan tantos millones de compatriotas.

— Néstor Osuna (@osunanestor) August 7, 2022
Petro in his inaugural speech did not specifically reference LGBTQ+ and intersex Colombians, but OrgulloLGBT.co, the Washington Blade's media partner in the country, published pictures that show LGBTQ+ and intersex people were among those who attended the inauguration.
#Historico Por primera vez vídeo Himno Oficial de la República de Colombia 🇨🇴 incluye escenas de activismo LGBTIQ 🏳️‍⚧️ 🏳️‍🌈

Imágenes quedaron en minuto 1:29 aproximadamente, fueron grabadas en #MarchaLGBTBogota https://t.co/1hux0BDRCk @MesaLGBT pic.twitter.com/ZSaUpQ06wT

— OrgulloLGBT® 🏳️‍🌈🏳️‍⚧️ (@OrgulloLGBT) August 8, 2022
Petro during the campaign pledged to fight violence and discrimination based on sexual orientation and gender identity and to implement policies "for the reaffirmation of gender and sexual orientation identities without barriers for all nonbinary and Transgender people in Colombia." Márquez noted LGBTQ+ and intersex Colombians after she and Petro won the election.
Wilson Castañeda, director of Caribe Afirmativo, an LGBTQ+ and intersex rights group in northern Colombia, told the Blade after Petro and Márquez won the election that the campaign held "various meetings" with advocacy groups. Castañeda also noted that Petro, among other things, named Tatiana Piñeros, a Transgender woman, to run Bogotá's social welfare and tourism office when he was mayor.
Castañeda and U.S. Agency for International Development Administrator Samantha Power are among those who attended Sunday's inauguration that took place in Bogotá's Bolívar Square.
"Full squares; happy faces; the flags of Colombia, Bogotá; rural, indigenous and LGBTI communities received the president and the vice president in an emotive and historic act that inaugurated the first popular and leftist Colombian government," tweeted Bogotá Mayor Claudia López on Sunday.
López is married to Angélica Lózano, a bisexual woman who in 2018 became the first LGBTQ+ and intersex person elected to the Colombian Senate.
Plazas llenas, caras felices, las banderas de Colombia, Bogotá, las comunidades campesinas, indígenas y lgbti, recibieron al Presidente y la Vicepresidenta en un acto emotivo e histórico para inaugurar el primer gobierno popular y de izquierda de Colombia!#ComienzaTuGobierno pic.twitter.com/qF6Ho5bGNp

— Claudia López Hernández (@ClaudiaLopez) August 8, 2022
Lozano in March won re-election in the country's national elections. Colombians also elected five openly LGBTQ+ and intersex people to the country's House of Representatives.
Tamara Argote in March became the first non-binary person elected to the Colombian Congress.
Chilean Senate votes to equalize age of consent
Activists have sought Article 365 repeal for more than two decades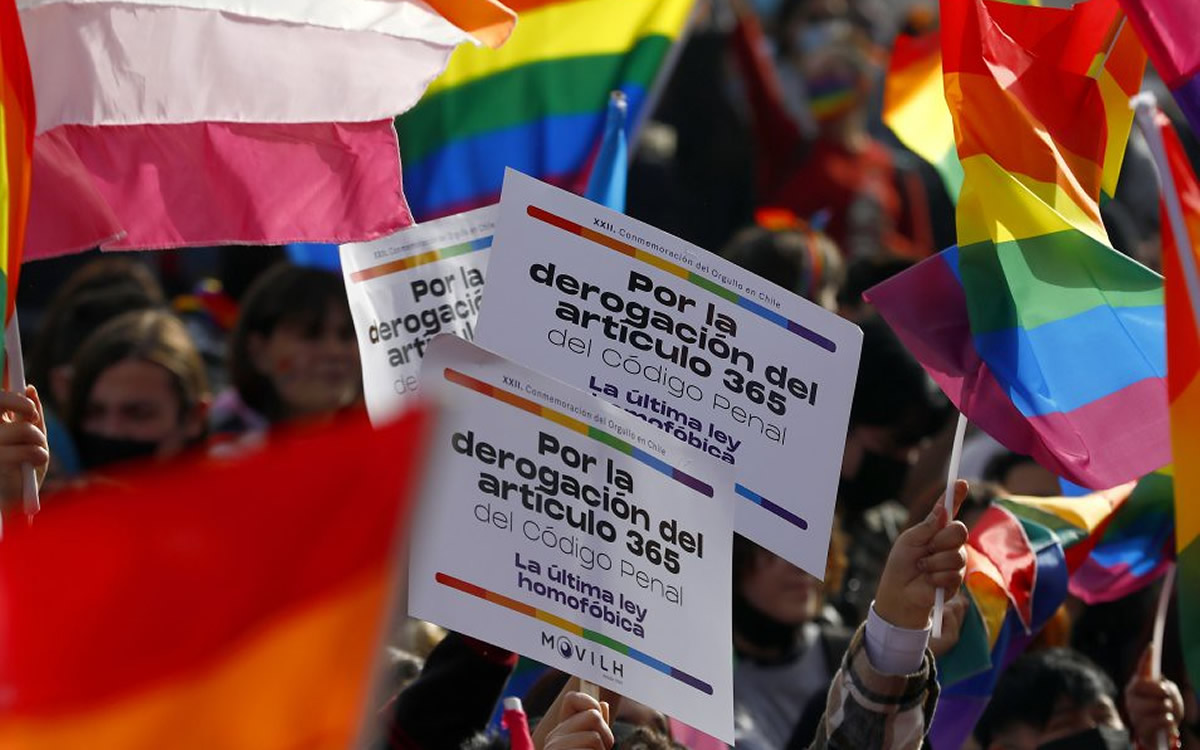 VALPARAÍSO, Chile — The Chilean Senate on Tuesday approved the repeal of Article 365 of the country's penal code that differentiated the age of consent between same-sex and heterosexual couples.
Article 365 was the last homophobic law in force in the country that has seen an expansion of rights to LGBTQ+ and intersex Chileans in recent years. A law that allows same-sex couples to marry and adopt children took effect on March 10.
Although the Article 365 repeal bill will go before the Chilean House of Deputies, Movimiento de Integración y Liberación Homosexual (Movilh), the country's main LGBTQ+ and intersex rights group, said its passage is assured because the chamber has already approved it.
Movilh, which has been working to repeal Article 365 since 1999, described Tuesday's vote as "historic" because "it is the elimination from our legal system of the last explicitly homophobic law in force in Chile." The Chilean LGBTQ+ and intersex rights organization said the bill "approved today in the Senate will end the stigma that weighs on young gay men, whose sexual orientation and practices are considered a crime despite the absence of abuse or abuse against third parties and despite the absence of any other crime already sanctioned by our legislation."
Movilh Director Rolando Jiménez said that "with the elimination of this anachronistic norm, the struggle for LGBTIQA+ equality closes a cycle, where no one will ever again be punished for loving or desiring someone of the same sex."
"Today we took a forceful and decisive step towards full legal equality, a right already guaranteed in the constitution, but which has historically been so elusive for LGBTIQA+ people," stressed Jiménez.
The Chilean State in the 2016 agreement it signed with Movilh before the Inter-American Commission on Human Rights committed to repeal Article 365.
Referendum on new Chilean constitution to take place Sept. 4
Draft document specifically includes LGBTQ+ rights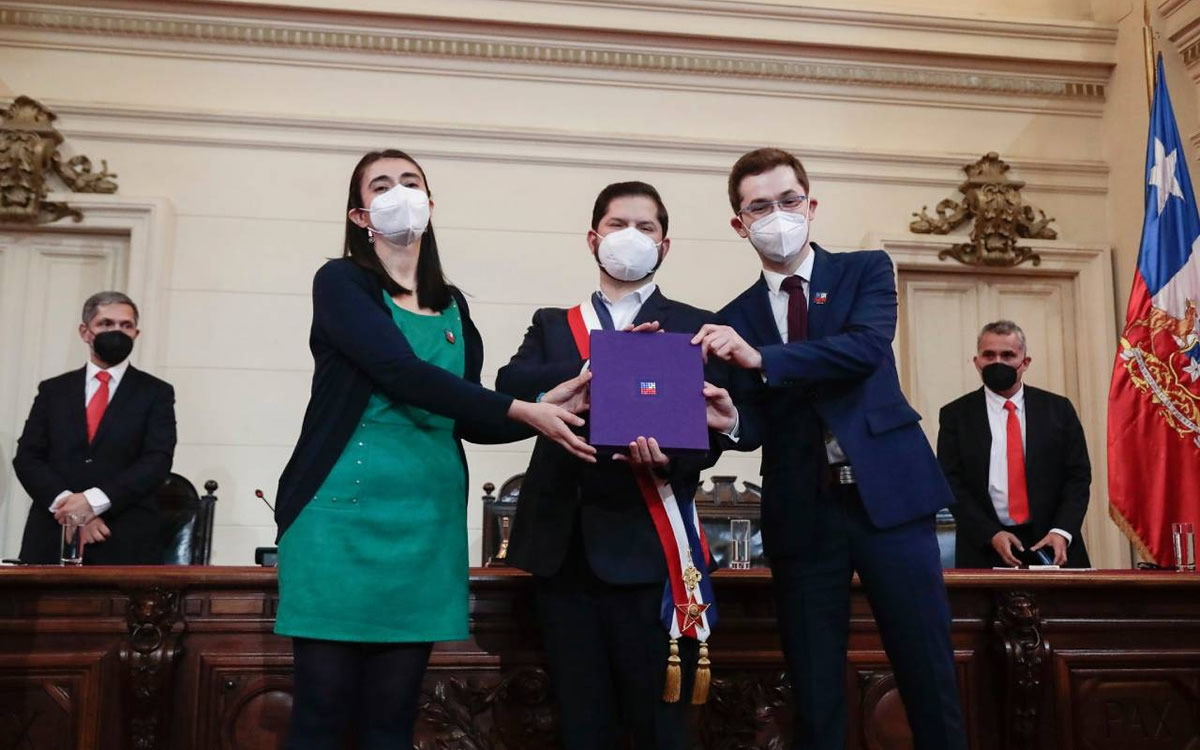 VALPARAÍSO, Chile — Chile, one of the most conservative countries in South America, on Sept. 4 will hold a referendum on the country's new constitution that specifically includes protections for LGBTQ+ people.
Chileans will have to vote on the constitution that the Constitutional Convention, a group of 155 elected members, drafted. Eight of them are openly LGBTQ+ and one of them, Gaspar Domínguez, a gay doctor who works at a rural hospital in Palena in Los Lagos Region in southern Chile, served as its vice president.
The unprecedented social unrest that took place in Chile in October 2019 set this constitutional process in motion. An expansion of LGBTQ+ rights were among the protesters' myriad demands.
The recognition of the different ways of forming a family, the right to identity and nondiscrimination based on sexual orientation, gender identity and expression, among other things, will become reality if Chileans approve the new constitution. Chile would become one of the few countries in the world with a constitution that specifically enshrines LGBTQ+ rights.
Domínguez told the Washington Blade that the new constitution is "at the forefront of the world since it is the only constitution in the world that ensures political representation of sexual minorities. It also has the right to identity and has good rights."
Domínguez is currently traveling throughout Chile to encourage people to vote for the constitution. He nevertheless recognizes this work is not easy because those who oppose it "are spreading fake news."
The new constitution seeks to distribute political and economic power.
The current one dates back to the Augusto Pinochet dictatorship, and many Chileans consider it illegitimate because they feel it benefits a privileged few. A heated debate is currently underway between the new constitution's supporters and opponents.
Several polls indicate the majority of Chileans plan to vote against it, but Domínguez said "polls do not always tell the truth" and remains hopeful "the approve option will prevail."
"When the discussion on the decriminalization of sodomy was made at the end of the 90s some said that Chile was not ready and it was approved and nothing happened," he said. "Then in the 2000s they said that Chile was not ready to legislate on divorce. It was approved and nothing happened."
The referendum will take place less than six months after the country's marriage equality law took effect.
Domínguez said "Chile has already changed."
"The fact that, for example, eight people of sexual diversity have been elected (to the Constitutional Commission), that I have been vice president of the convention being openly and explicitly gay, shows that independently of the result of the electoral process of the plebiscite, it was already on the public and political agenda," he told the Blade.
"It has been a lot of responsibility to be up to a task of that magnitude," added Domínguez, referring to his role as the Constitutional Convention's vice president. "And I believe that we have undertaken the work with the seriousness that is required and we have reached a successful conclusion."