Federal appeals court orders Trans professor fired in 2011 reinstated
The Tenth Circuit also rejected Southeastern's cross-appeal in its entirety, citing the Supreme Court's decision in Bostock v. Clayton County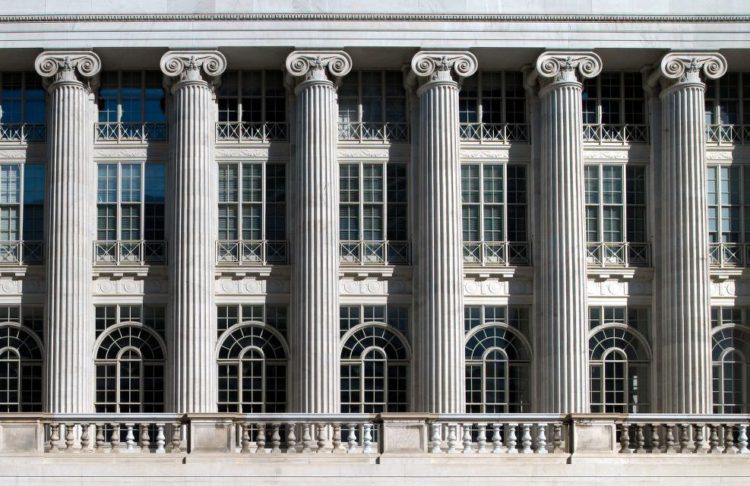 DENVER – The 10th U.S. Circuit Court of Appeals, in a 55-page ruling issued Monday, ordered Southeastern Oklahoma State University located in Durant, Oklahoma to reinstate a Trans professor who was fired over a decade ago.
Douglas N. McMillan, then interim vice president for academic affairs at the university reportedly said that the professor's "lifestyle" offended his Baptist beliefs.
Dr. Rachel Tudor, a 54-year-old Native American member of the Chickasaw Nation, in a statement released after the appellate court's ruling said that [she is] "looking forward to being the first tenured Native American professor in her department in the 100-plus year history of the Native American-serving institution that is Southeastern Oklahoma State University."
The 10th Circuit in its ruling overturned a lower District Court in Oklahoma City that had ruled "reinstatement would not be possible due to alleged hostility between Dr. Tudor and Southeastern."
Tudor worked as a tenure-track professor of English at Southeastern Oklahoma State University between 2004 and 2011. In 2007, she informed Southeastern that she would be transitioning and that her gender identity was female. Following this, she was denied tenure and terminated even though her own students and the English Department supported her tenure application.
In her appeal, Tudor was represented by the Washington D.C. based National Women's Law Center and its private law firm counsel, Erica Lai, who argued for NWLC.
In a recap statement NWLC noted:
The Tenth Circuit also rejected Southeastern's cross-appeal in its entirety, heavily citing the Supreme Court's decision in Bostock v. Clayton County, which overruled previous 10th Circuit precedent and held that discrimination against transgender employees is sex discrimination under Title VII.
After fighting her case in the courts, she won her jury trial on November 20, 2017. Although the jury awarded her $1,165,000, the court both lowered this amount to $300,000 and then awarded her only front-pay wages in an amount of $60,040.77. This front-pay figure was calculated without the court undertaking any meaningful analysis as to her ability to return to a tenure job in English at Southeastern as she wanted, or what amount would make up for her lost future earnings.
[…] Also, courts have made clear that employers may not cite litigation-related hostility as a reason to refuse someone a job. Finally, as the jury found, Dr. Tudor was only denied tenure because of sex discrimination.
Tudor's statement reflected her desire to return to the classroom and press on the Tulsa World reported:
As injurious as the sex discrimination and retaliation were to Dr. Tudor, she did not consider it merely personal. Rather, she was a symbol to those who discriminated against her. They wanted to create an environment where certain views and certain people are punished to create fear and shame instead of self-confidence and opportunity for all.
"They wanted people like Dr. Tudor to be afraid, and to go away. Instead of going away, instead of accepting a settlement — conditioned on never teaching in Oklahoma — she fought for the rights and dignity of her Native and LGBT communities.
"Dr. Tudor would like to thank her allies and colleagues for their support through 10 long years of fighting for justice. She is grateful and honored to be the recipient of their goodwill. She promises to repay their trust by being the best professor she can be."
Justice Breyer announces his retirement from high court sets up new battle
President Joe Biden told reporters that he would have "more to say later" about Justice Breyer's retirement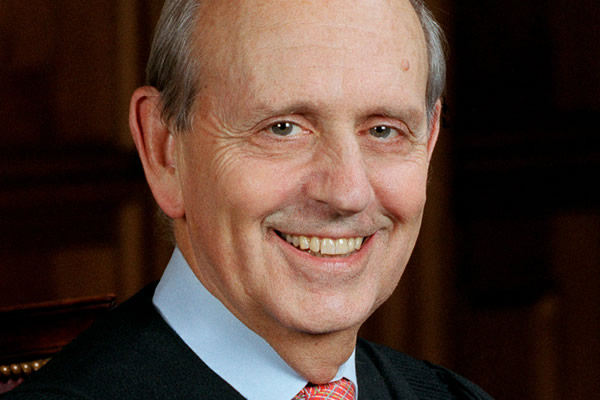 WASHINGTON – U.S. Supreme Court Associate Justice Stephen Breyer, who had joined landmark decisions from the Court in support of LGBTQ rights, announced on Wednesday he'd retire, opening up a new battle over the judiciary and the potential for President Biden to add his first nominee to the high court.
First reported by NBC News, the retirement of Breyer, appointed by former Bill Clinton and confirmed in 1994, fulfills a wish among progressives for him to step down for him to step down to ensure a replacement would be named with Biden in the White House and Democrats in control of the U.S. Senate.
President Joe Biden told reporters that he would have "more to say later" about Justice Breyer's retirement, but said that he was waiting for the justice's own statement.
"There has been no announcement from Justice Breyer — let him make whatever statement he wants to make, and I'm happy to talk about it later," the president remarked.
Supreme Court will hear challenges to affirmative action at Harvard & UNC
Six years ago, a divided court upheld the University of Texas' consideration of race in its undergraduate admissions process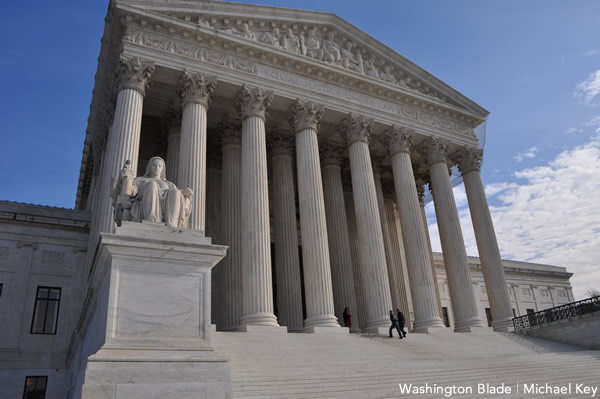 By Amy Howe | WASHINGTON – The Supreme Court on Monday agreed to reconsider the role of race in college admissions. In a brief order, the justices agreed to take up two cases asking them to overrule their landmark 2003 decision in Grutter v. Bollinger, holding that the University of Michigan could consider race as part of its efforts to assemble a diverse student body. The decision to grant review in the two new cases suggests that the court's conservative majority is poised to do just that.
The cases are Students for Fair Admissions v. President & Fellows of Harvard College and Students for Fair Admissions v. University of North Carolina. The court consolidated them for oral argument, and they likely will be argued early in the 2022-23 term, which begins in October.
Six years ago, a divided court upheld the University of Texas' consideration of race in its undergraduate admissions process. Justice Anthony Kennedy wrote for the 4-3 majority in Fisher v. University of Texas, joined by Justices Ruth Bader Ginsburg, Stephen Breyer, and Sonia Sotomayor. The composition of the court has changed significantly since then: Although Justice Elena was recused from the Texas case because she had been involved in it as the solicitor general of the United States, Kennedy retired in 2018 and was replaced by Justice Brett Kavanaugh, while Justice Amy Coney Barrett succeeded Ginsburg, who died in 2020.
It was therefore a much more conservative court that considered the latest petitions asking the justices to revisit the issue. Both petitions arose from long-running lawsuits filed by a group called Students for Fair Admissions. Founded by Edward Blum, a former stockbroker who also backed the challenger in Fisher (as well as the challengers in Shelby County v. Holder, the 2013 case that narrowed the Voting Rights Act), the group describes its mission as helping to "restore colorblind principles to our nation's schools, colleges and universities."
The first case, filed against Harvard University, contends that the university's race-conscious admissions policy discriminates against Asian American applicants. According to the group, Asian Americans are significantly less likely to be admitted than similarly qualified white, Black, or Hispanic applicants. Both the district court and the U.S. Court of Appeals for the 1st Circuit upheld Harvard's policy, prompting SFFA to come to the Supreme Court in February 2021. The group urged the justices to take up the case and overrule Grutter, describing the 2003 ruling as a decision that was "grievously wrong" and now "sustains admissions programs that intentionally discriminate against historically oppressed minorities" – in the past, Jewish students, and now Asian Americans. The group also asked the justices to weigh in on whether Harvard's policy violates Title VI of the federal Civil Rights Act, which bans racial discrimination by entities receiving federal funding.
Harvard told the justices that there is no reason for them to intervene in the dispute. Its policy is consistent with the Supreme Court's precedents, the university stressed, and SFFA's allegations to the contrary rely on a "thoroughly distorted presentation of" the facts in the case. Harvard takes race into account "in a flexible and nonmechanical way" for the benefit of "highly qualified candidates." And there is certainly no reason for the court to "overrule more than 40 years of decisions regarding the limited consideration of race in university admissions," Harvard concluded.
The justices did not act on SFFA's petition immediately. Instead, in June they sought the federal government's views – a maneuver that had the effect of delaying the case's progression. In a brief filed in December, the Biden administration acknowledged that the Trump administration had supported SFFA in the lower courts, but it explained that it had "reexamined the case" and now recommended that the justices deny review.
The second case, filed against the University of North Carolina at Chapel Hill, the state's flagship public university, argues that the university's consideration of race in its undergraduate admissions process violates both Title VI and the Constitution. (Unlike Harvard, UNC is a public university and is therefore covered by the 14th Amendment's guarantee of equal protection.) After a federal district court in North Carolina rejected SFFA's arguments, the group came straight to the Supreme Court, asking the justices to take up the case, alongside the Harvard case, before the U.S. Court of Appeals for the 4th Circuit could rule.
UNC defended its admissions policy in the Supreme Court, telling the justices that it has also implemented programs to increase diversity without considering race – for example, by actively recruiting low-income and first-generation college students. But it concluded, it wrote, that there is no alternative that would create a student body "about as diverse and academically qualified as its holistic, race-conscious admissions process." And although it acknowledged that the question at the center of the case is "indisputably important," it stressed that there was no reason for the Supreme Court to take the "extremely rare" step of bypassing the court of appeals.
The justices considered both cases together at three consecutive conferences – on Jan. 7, Jan. 14, and Jan. 22 – before granting review on Monday and consolidating them.
********************
Amy Howe is the former editor and a reporter for SCOTUSblog and still is a contributor. She primarily writes for her eponymous blog, Howe on the Court.
Before turning to full-time blogging, she served as counsel in over two dozen merits cases at the Supreme Court and argued two cases there.
Amy is a graduate of the University of North Carolina at Chapel Hill and holds a master's degree in Arab Studies and a law degree from Georgetown University.
********************
The preceding article was previously published by SCOTUSBlog and is republished by permission.
Supreme Court sends North Carolina healthcare discrimination suit back
NC State Health Plan appealed to the Fourth Circuit claiming it could not be sued because the state is protected by "sovereign immunity"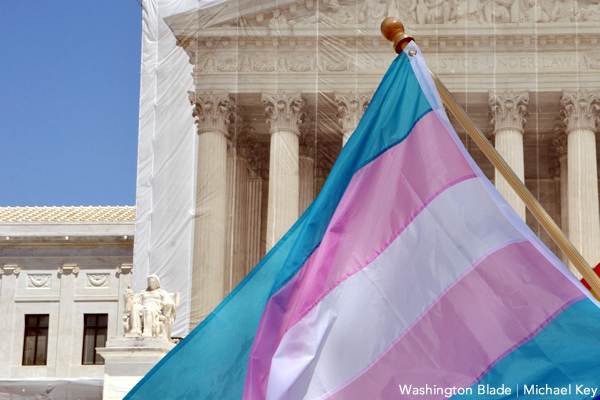 WASHINGTON – The U.S. Supreme Court denied the North Carolina State Health Plan's petition this past week on Tuesday asking the Court to review a lower court ruling that the plan, a state entity, could be sued for denying comprehensive gender-affirming health care coverage to transgender state employees or their transgender dependents.
Lambda Legal and the Transgender Legal Defense & Education Fund (TLDEF) are suing the health plan, the North Carolina State Health Plan for Teachers and State Employees, for its blanket exclusion of coverage for gender-affirming health care services.
In September 2021, the U.S. Court of Appeals for the Fourth Circuit upheld a lower court ruling in Lambda Legal's and TLDEF's lawsuit, Kadel v. Folwell, rejecting the State's claims that a state entity – in this case the state employee health plan – is protected by sovereign immunity, the legal doctrine that precludes bringing a lawsuit against the state without its consent. Lambda Legal and TLDEF sued the state health plan for violating the health care nondiscrimination law, enacted as Section 1557 of the Affordable Care Act.
In 2020, the U.S. District Court for the Middle District of North Carolina ruled that the North Carolina State Health Plan, a state entity, could be sued under claims that its actions violated the health care nondiscrimination law that is part of the Affordable Care Act, finding that by accepting federal financial assistance the state entity had waived its sovereign immunity. Unsatisfied and determined to continue denying health care coverage for transgender state employees, the State Health Plan appealed to the Fourth Circuit claiming it could not be sued because the state is protected by "sovereign immunity," and arguing the text of Section 1557 of the ACA is not clear.
The Fourth Circuit decision from 2021 marked the first time that a federal appellate court in the United States has ruled that claims of 'sovereign immunity' do not protect state entities from liability under the Affordable Care Act if they receive federal funding.
Lambda Legal TLDEF filed Kadel v. Folwell in 2019 against North Carolina officials for discrimination in the state employee health care plan on behalf of several current and former state employees and their children who were denied coverage under the North Carolina State Health Plan (NCSHP) for medically necessary care.
"We are pleased that the Supreme Court decided not to review this case and that we can now focus on holding North Carolina's State Health Plan accountable for its discriminatory and harmful refusal to provide comprehensive health care coverage – including for gender-affirming care – to all its state employees and their dependents," said Lambda Legal Senior Attorney and Health Care Strategist Omar Gonzalez-Pagan.
"The Court's denial leaves in place a court of appeals decision strongly affirming that it is unlawful and dangerous for state entities receiving federal funding to engage in discrimination in health care and that they are not immune from accountability in court. Entities, like The State Health Plan, must be held accountable when they discriminate and violate people's rights. Today's decision protects the rights of marginalized people, including LGBTQ people and people living with HIV, to seek justice and obtain relief in court if they are subjected to health care discrimination," Gonzalez-Pagan added.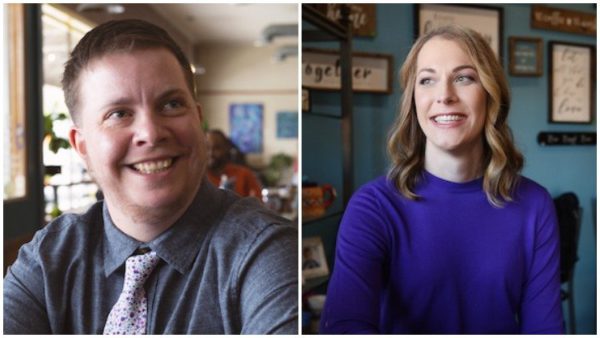 "I am pleased with today's decision, and I look forward for our case to prevail in court moving forward. Transgender state employees, like myself, deserve the same access to benefits and equal treatment as any other employee. We dedicate our time and talent to improve the wellbeing of the state and our neighbors, yet we are deprived of medically necessary and often life-saving health care services. This is an injustice," Julia McKeown, assistant professor at North Carolina State University and a plaintiff said.