Federal appeals court orders Trans professor fired in 2011 reinstated
The Tenth Circuit also rejected Southeastern's cross-appeal in its entirety, citing the Supreme Court's decision in Bostock v. Clayton County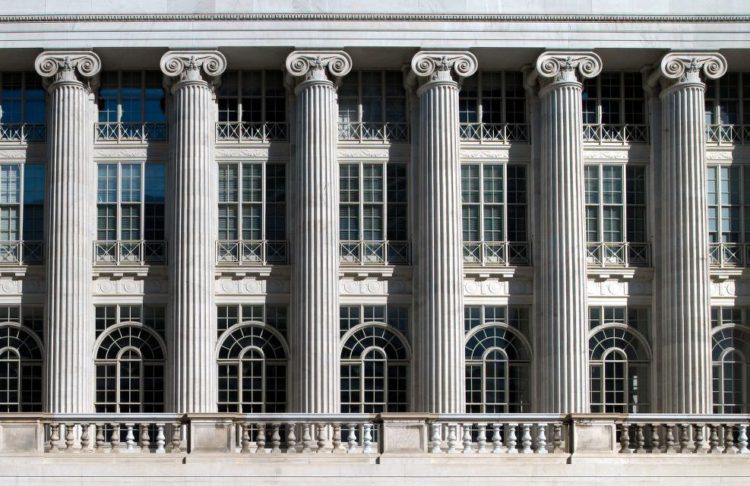 DENVER – The 10th U.S. Circuit Court of Appeals, in a 55-page ruling issued Monday, ordered Southeastern Oklahoma State University located in Durant, Oklahoma to reinstate a Trans professor who was fired over a decade ago.
Douglas N. McMillan, then interim vice president for academic affairs at the university reportedly said that the professor's "lifestyle" offended his Baptist beliefs.
Dr. Rachel Tudor, a 54-year-old Native American member of the Chickasaw Nation, in a statement released after the appellate court's ruling said that [she is] "looking forward to being the first tenured Native American professor in her department in the 100-plus year history of the Native American-serving institution that is Southeastern Oklahoma State University."
The 10th Circuit in its ruling overturned a lower District Court in Oklahoma City that had ruled "reinstatement would not be possible due to alleged hostility between Dr. Tudor and Southeastern."
Tudor worked as a tenure-track professor of English at Southeastern Oklahoma State University between 2004 and 2011. In 2007, she informed Southeastern that she would be transitioning and that her gender identity was female. Following this, she was denied tenure and terminated even though her own students and the English Department supported her tenure application.
In her appeal, Tudor was represented by the Washington D.C. based National Women's Law Center and its private law firm counsel, Erica Lai, who argued for NWLC.
In a recap statement NWLC noted:
The Tenth Circuit also rejected Southeastern's cross-appeal in its entirety, heavily citing the Supreme Court's decision in Bostock v. Clayton County, which overruled previous 10th Circuit precedent and held that discrimination against transgender employees is sex discrimination under Title VII.
After fighting her case in the courts, she won her jury trial on November 20, 2017. Although the jury awarded her $1,165,000, the court both lowered this amount to $300,000 and then awarded her only front-pay wages in an amount of $60,040.77. This front-pay figure was calculated without the court undertaking any meaningful analysis as to her ability to return to a tenure job in English at Southeastern as she wanted, or what amount would make up for her lost future earnings.
[…] Also, courts have made clear that employers may not cite litigation-related hostility as a reason to refuse someone a job. Finally, as the jury found, Dr. Tudor was only denied tenure because of sex discrimination.
Tudor's statement reflected her desire to return to the classroom and press on the Tulsa World reported:
As injurious as the sex discrimination and retaliation were to Dr. Tudor, she did not consider it merely personal. Rather, she was a symbol to those who discriminated against her. They wanted to create an environment where certain views and certain people are punished to create fear and shame instead of self-confidence and opportunity for all.
"They wanted people like Dr. Tudor to be afraid, and to go away. Instead of going away, instead of accepting a settlement — conditioned on never teaching in Oklahoma — she fought for the rights and dignity of her Native and LGBT communities.
"Dr. Tudor would like to thank her allies and colleagues for their support through 10 long years of fighting for justice. She is grateful and honored to be the recipient of their goodwill. She promises to repay their trust by being the best professor she can be."
Indiana GSA sues school district that banned Pride flags over another ban
"The treatment aimed at PHGSA by administrators is unwarranted- these students must be treated in the same manner all others are treated"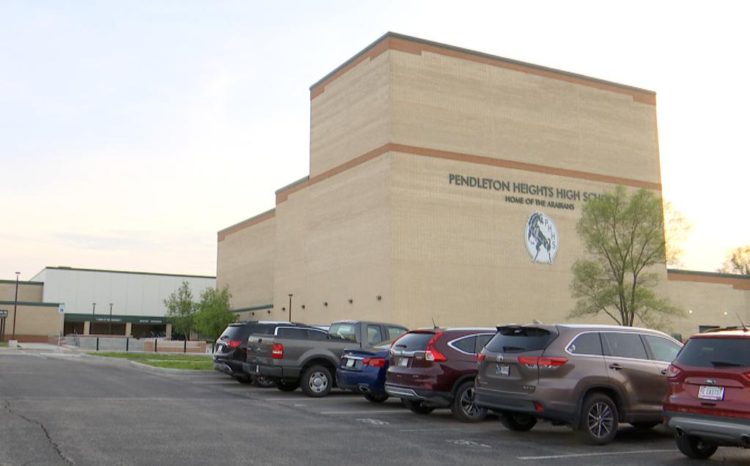 INDIANAPOLIS – A student led Gay-Straight Alliance at Pendleton Heights High School in Pendleton, Indiana filed suit against their school and the South Madison Community Schools District for banning public announcements and adverts in-school for their club.
Last Spring officials in the Schools District, in this suburban community 30 miles northeast of Indianapolis, ordered faculty members at Pendleton Heights High School to remove Rainbow Pride flags from classrooms. The Schools District labeled the flags "political paraphernalia" and instructed the Spanish, French and art teachers to get the flags out of their classrooms saying the flags violate their school district's "political paraphernalia" policy.
In the suit filed last Wednesday by the American Civil Liberties Union of Indiana on behalf of the Pendleton Heights High GSA, in U.S. District Court for the Southern District of Indiana, the ACLU noted that the principal at Pendleton Heights has stated that the PHGSA cannot publicize its existence on school bulletin boards or on the school's radio station, while other curricular and non-curricular clubs at the school are able to do so. 
"This group aims to create an environment that provides support to students, during a time that otherwise might be increasingly difficult for LGBTQ students," said Kit Malone, advocacy strategist at ACLU of Indiana. "The differential treatment aimed at Pendleton Heights Gay-Straight Alliance by administrators is unwarranted and these students must be treated in the same manner that all other student groups are treated."
Pendleton Heights Principal Connie Rickert has the authority to decide what student groups are allowed to meet at the school and which ones are deemed to be "official." Last Spring she deflected on the apparent anti-LGBTQ+ messaging the order to remove the flags sent telling one media outlet; ""Teachers are legally obligated to maintain viewpoint neutrality during their official duties to ensure all students can focus on learning and we can maintain educational activities and school operations," she said. "Our counselors are trained to respond to any student who desires support."
While she has allowed the GSA club to meet, her banning announcements and notifications for the GSA runs contrary to her statements last Spring that that her school prides itself on creating a welcoming environment for all.
"Students at Pendleton Heights High School may participate in non-curricular clubs recognized by the school," said Ken Falk, ACLU of Indiana legal director. "By creating additional hurdles for Pendleton Heights Gay-Straight Alliance such as censoring the group's promotions and prohibiting fundraising, the school is infringing on these students' rights."
The South Madison Community Schools District has declined comment.
Extremist Anti-LGBTQ legal org petitions Supreme Court in Colorado case
Lorie Smith said the law violated her freedom of speech and religious expression, forcing her to design wedding websites for same-sex couples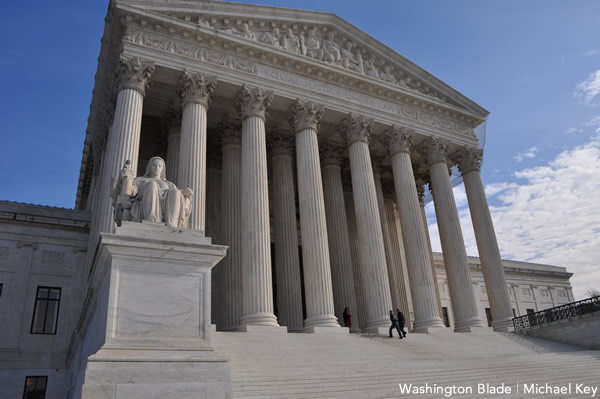 SCOTTSDALE, Az. – The Alliance Defending Freedom, (ADF)- listed by the Southern Poverty Law Center as an anti-LGBTQ extremist hate group, are appealing a July ruling by a three judge panel of the U.S. 10th Circuit Court of Appeals. The case stemmed from a Lakewood, Colorado based web designer, who sued to challenge Colorado's anti-discrimination law. ADF filed its appeal Friday, asking the U.S. Supreme Court to review that ruling.
Lorie Smith, claimed in court filings that the Colorado law violated Smith's freedom of speech and freedom of religious expression, citing that it would force her to design wedding websites for same-sex couples which violated her 'Christian' beliefs.
In its 2-1 ruling, the 10th Circuit panel said Colorado had a compelling interest in protecting the "dignity interests" of members of marginalized groups through its law.
In a statement issued by ADF, the Arizona based firm claimed; "The 10th Circuit issued an unprecedented decision in the case, 303 Creative v. Elenis, holding that Colorado's Anti-Discrimination Act both forced Lorie "to create websites—and thus, speech—that [she] would otherwise refuse," and also created a "substantial risk" of removing "certain ideas or viewpoints from the public dialogue," including Lorie's beliefs about marriage."
ADF added; "The lawsuit contends that Colorado Revised Statute § 24-34-601(2)(a) violates the First Amendment's Free Speech and Free Exercise clauses. The state law is the same one the commission twice used against Masterpiece Cakeshop cake artist Jack Phillips, who is currently being harassed by an activist attorney in a third lawsuit that also attempts to use Colorado's law against him. After a trial resulted in a decision against Phillips, ADF attorneys representing him and his shop have appealed that case to the Colorado Court of Appeals."
BREAKING: Web designer asks U.S. Supreme Court to reverse 'Orwellian' decision forcing her to express messages against her beliefs

Read more: https://t.co/acfLrZYzrs pic.twitter.com/3pj1QvtAVe

— Alliance Defending Freedom (@AllianceDefends) September 24, 2021
The Supreme Court in the Masterpiece Bakeshop case narrowly ruled in a 7–2 decision, the Colorado Civil Rights Commission had not acted employing religious neutrality. In the decision Associate Justice Anthony Kennedy, writing for the court majority on Monday, said it is "unexceptional" that Colorado law "can protect gay persons in acquiring products and services on the same terms and conditions that are offered to other members of the public," but at the same time, "the law must be applied in a manner that is neutral toward religion."
The high court however did not rule on the broader intersection of anti-discrimination laws, free exercise of religion, and freedom of speech, and whether a business can invoke religious objections to refuse service to LGBTQ people.
Colorado Solicitor General Eric Olson questioned whether Smith should even be allowed to challenge the law since she had not started offering wedding websites yet, the Associated Press reported.
But if she did, Olson said, her argument would mean she would refuse to create a website for a hypothetical same-sex couple named Alex and Taylor but agree to make the same one for an opposite-sex couple with the same names. He said that would be discrimination under the Colorado Anti-Discrimination Act, which prohibits discrimination on the basis of sexual orientation.
Judge Mark Beck Briscoe wrote in Monday's majority opinion (303 Creative, et al. v. Elenis, et al.) that "we must also consider the grave harms caused when public accommodations discriminate on the basis of race, religion, sex, or sexual orientation. Combatting such discrimination is, like individual autonomy, `essential' to our democratic ideals."
In his dissent, Chief Judge Timothy Tymkovich wrote that "this case illustrates exactly why we have a First Amendment. Properly applied, the Constitution protects Ms. Smith from the government telling her what to say or do.
Lambda Legal seeks to add two more Trans plaintiffs in West Virginia suit
Federal class-action lawsuit challenging blanket exclusion of health care for Trans people in WVA's Medicaid & state employee health plan
CHARLESTON, WVa. – Lambda Legal filed a motion seeking leave to add two additional plaintiffs—a Medicaid participant and a public employee—to its federal class-action lawsuit challenging West Virginia's blanket exclusion of health care coverage for transgender people in West Virginia's Medicaid and state employee health plans.
If granted, Shauntae Anderson, who is a Medicaid participant, and Leanne James, a public employee and Public Employee Insurance Agency (PEIA) member would be added as additional plaintiffs to Fain v. Crouch.
"My life as a Black transgender woman has not been easy. I suffered years of agony and desperation without appropriate care and treatment for my gender dysphoria. Like other Medicaid participants, I rely on Medicaid for health care coverage and it has been heartbreaking to hear that just because I am transgender, I can't access coverage for care that is medically necessary. It is not only inhumane but also unjust to be singled out this way," said plaintiff Shauntae Anderson.  
"It is deeply upsetting that I am deprived of coverage for critical and urgent health care simply because I am transgender. As a public employee and PEIA member, being denied coverage for medically necessary care that cisgender state employees have full access to is an insult to my dignity. The exclusion in the state employee health plans is a reminder to myself and other transgender state employees that we are being denied equal compensation for equal work." said plaintiff Leanne James.
Filed last November in West Virginia's Southern District, Fain v. Crouch is a class action lawsuit challenging blanket exclusions of coverage for gender-confirming care in West Virginia state health plans. The blanket exclusions of coverage for care are stated expressly in the health plans offered to Medicaid participants and state employees. West Virginia's state health plans serve approximately 564,000 Medicaid participants and 15,000 state employees, some of whom are transgender. 
"The state of West Virginia continues to deny medically necessary gender-confirming health care to transgender West Virginians – via explicit and targeted exclusions. West Virginia's ban on gender-confirming care is unconstitutional and discriminatory; it causes physical, emotional, and financial distress; and it denies transgender West Virginians basic dignity, equality, and respect. Ms. Anderson and Ms. James are just two of many transgender people in West Virginia who are being denied basic health care just because of who they are." said Avatara Smith-Carrington, Staff Attorney at Lambda Legal and lead attorney on the case.
"We admire Ms. Anderson and Ms. James for stepping forward and joining our original plaintiffs in this lawsuit," said Nicole Schladt, Associate Attorney at Nichols Kaster, PLLP. "Together, we seek an end to healthcare discrimination in West Virginia."