Carl Bean was Way More than a one-hit wonder
"He was a big gay guy with a big gay heart who loved in a very big gay way- he welcomed everybody with open arms. You felt wanted"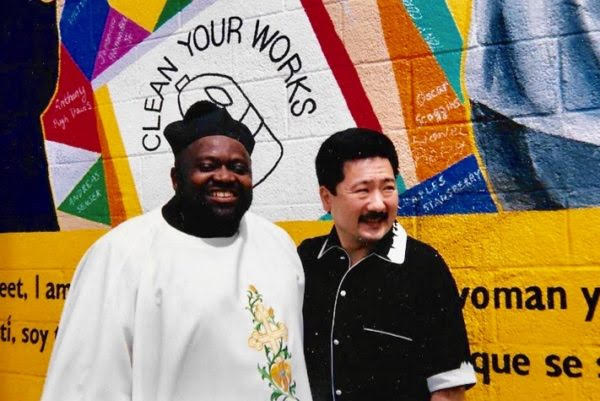 By Karen Ocamb | WEST HOLLYWOOD – When gay Archbishop Carl Bean died Sept. 7, most of the mainstream media headlined his obit with a reference to Lady Gaga singing her version of Bean's 1977 disco hit, "Born This Way." Bean was immensely proud of that song with its self-affirming lyric "I'm happy/ I'm carefree/ and I'm gay/ I was born this way."
He used to say that his first calling from God came in front of a theatre microphone, not the Bible, which he said came thousands of years after the first "Word" of God – and that Word was an ever-evolving Spirit.
Memorial service will be held at 11 a.m. on Saturday at McCarty Memorial Christian Church, 4103 W. Adams Blvd., in West Adams.
Of course, the LGBTQ community is immensely grateful to Lady Gaga for that "freedom" song in 2011. But for the sake of LGBTQ and AIDS history, it is critical to understand just how many lives Carl Bean saved, not just with that song but the spiritual attitude and love behind it.
It was gay Black people, his people, who called the 60s gospel singer to come out, be authentic, and find a way to let them know that God loved them, too. He did that with the Barry Gordy/Motown hit, "Born This Way," in which he said: "Love me like I love you/ I was born this way."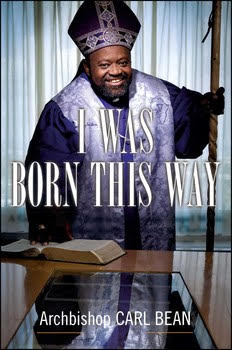 "Carl Bean was more than just a disco-era recording artist," author and CNN political analyst Keith Boykin wrote on Facebook.
"God is love, and love is for everyone." That's what people need to remember about Carl Bean. He was a big gay guy with a big gay heart who loved in a very big gay way – which is to say, he welcomed everybody with open arms, a big smile and a hug like you never felt before. You felt wanted.
It pained Bean that his beloved gay community didn't love God as he did. In 1982, he was ordained by the Christian Tabernacle Church, which eventually prompted him to then found Unity Fellowship Church of Christ to welcome the poor, the despised and the disavowed.
"In the beginning my concern was that many of my peers had a hateful idea of God and Christians. How could I say to those peers that there are others who read [the Bible] differently—that was the driving incentive," he told POZ in 2015.
"But HIV was there at the same time. Having been a black gospel singer, I knew everyone [in the Black church] knew that the church organist was gay, that the best singer in the choir was gay, but it was never talked about. But now there [was] this other thing that we [couldn't] ignore.
In the gay community, they said Silence=Death [a popular ACT UP slogan]. That personally spoke to me, that you can't be silent now, you can't let people die around you. I just knew I had love for my fellow human beings and that the Christ consciousness in me said, 'I am my brother's keeper.'
"In any oppressed community, there is an underlying need to appear to be liked," Bean continued. "So, you go out of your way to hide anything that might point a finger at you for being inferior. For instance, when I first started doing AIDS work, I knew one of the things I'd have to battle [in the Black community] is the notion, 'Here's something else they're going to blame on us' and 'That's those white boys in West Hollywood, but that's one thing that's not us.' I had to say, 'That's not true.'"
But how to caress and reassure all the terrified, lonely gaunt Black AIDS faces of distraught and closeted parishioners, dying during a time of stigma, indignity, fear, rejection of family, friends, and the church during and after death?
In 1985, the Unity Fellowship Church board, which included Jewel Thais-Williams, who held fundraisers at her famed Catch One nightclub, decided to launch Minority AIDS Project as a secular nonprofit outreach project of the Church in South Central Los Angeles.
A few years later, in 1987, Bean, Paul Kawata, Gil Gerald, and several other prominent AIDS leaders founded the National Minority AIDS Council (NMAC) in response to the American Public Health Association (APHA) decision to not invite anyone of color to participate on the panel of its first ever AIDS workshop, at its 1986 association meeting, according to NMAC history.
AIDS started devastating the caregivers, as well as those impact by AIDS.
Close friends Rev. Carl Bean and Rev. Troy Perry, founder of the MCC Church, used to cry together to provide each other with solace. Kawata was also close with Bean but had a different starting point.
"AIDS left me feeling betrayed and lost. How could there be a God when there was so much pain and death?" he told POZ. "I could not adjust my mind to this contradiction until Carl came into my life. He asked for nothing as he took care of people who had been rejected by their families and friends, people facing multiple issues with drugs, incarceration, and HIV. Soon it would be in numbers that are still too hard to fathom. Through his work I could see God."
Carl Bean knew he was the voice for many too afraid to speak up. "I want you to know, I used wine and whiskey . . . heroin . . . even sold my body because I was different," Bean told the audience at the opening of the Carl Bean AIDS Care Center and 25-bed hospice on Adams Blvd. in 1992. "I don't care how poor you are or what little you have . . . I want you to keep on walking, keep on talking. Accept yourself."
AIDS Healthcare Foundation President Michael Weinstein was introduced to Rev. Carl Bean through his best friend, AIDS activist Chris Brownlie who had bonded with Bean when the activists volunteered at Minority AIDS Project, then just one room, barely an organization. Weinstein considered his relationship with Bean to be like "brothers in struggle" since he was "the only person in leadership who supported them. We bailed them out in the pinch many times" Weinstein told me.
"I'm not a believer, but I went to church there relatively regularly," he said, as well as attending gatherings led by Louise Hay, Rev. Sandy Scott and others.
"One of my strongest memories was one day I was at the church — it was before they moved across the street and they built out the church — and [Carl] said, 'Turn out the lights.' There really weren't many windows. It was really pitch black and he goes, 'We're going to talk about molestation." And he says in that voice that he has, 'You are not to blame. It's not your fault.'
He just kept repeating that. I'm sitting in my folding chair and there's all these people wailing and crying. And the wailing was shocking to me — to know that that many people in this little church had been molested. That was, in a way, the embodiment of who he was. On the one hand, he would bring up subjects that other people wouldn't touch. On the other hand, it was really all about love and he always said it was a liberation theology."
Bean also recognized that Weinstein did not show up as part of what many deemed the white racist gay establishment. They bonded out of "a mutual love and respect for Chris, the politics of L.A. County [and the level of care people with AIDS were receiving], and the culture of the gay community. And it was also about meeting the very real basic needs that people had at the street level."
Or any level, if not rich. Chris Brownlie, for instance, was rushed to the hospital and lay on a gurney for three days," says Weinstein. Finally, Weinstein got in touch with that LA County Supervisor Ed Edelman, begging to get Brownlie out of there. "He was in a bed within about six hours of that."
Bean and Weinstein bonded over the need to pressure elected officials – Bean was close to Congressmember Maxine Waters. Her important Minority AIDS Initiative started with a meeting with Bean at Jewel's Catch One Disco.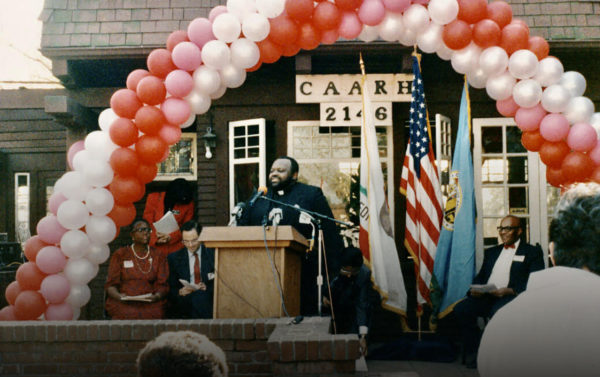 Carl Bean was happy to have the AHF-sponsored hospice and clinic named after him. "The place was in the community. It was theirs, that they felt it was home."
But that didn't mean Bean showed Weinstein any favoritism. "He did so many funerals and intimate counseling sessions with so many families," Weinstein said. "When I would go to see him on Jefferson and sometimes I'd be waiting because he'd be in a one-on-one with someone. It's hard to capture how scared and lonely a lot of the people who came to Minority AIDS Project were. They weren't really 'out' in a way that we talk about it. He gave them a sense of community."
What was so amazing for these grassroots leaders, Weinstein said, was that there was never any aspect of competition with one another. There was just a certain basic truth that we felt about one another. It didn't mean that we feel like each of us was perfect. But it was more like these are people who thought about what was best for the community. They put that above their own selfish interests."
"I don't fear being honest about who I am," Bean said in a video before release of his autobiography, I Was Born This Way, in 2010. "I expect to be called upon to speak about it, challenge, probably debated, but I know that it would give a lot of people permission to be honest about who they are. God is love, and love is for everyone."
"Today we stand with our heads held high because we know that we are worthy of LOVE! We know that we were born this way. We know that God loves us just the way we are. Imagine these truths were considered counter narratives at one point in our history," said In The Meantime Men Executive Director Jeffrey King.
"The life and legacy of Archbishop Carl Bean will live on through those of us who were blessed by his powerful life-affirming words and his fierce and radical deeds and acts of true Christian-centered compassion. In all my years on this planet, I have witnessed only a few who have risen to his level of leadership. We remain committed to teaching our youth about his life, his work and his legacy. He is the foundation for everything that has and will follow in the LGBTQ+/ HIV/ Liberation Movement. His work continues."
Community activist and journalist Jasmyne Cannick on Friday announced the plans for the memorial service for Bean.
Memorial service will be held at 11 a.m. on Saturday at McCarty Memorial Christian Church, 4103 W. Adams Blvd., in West Adams.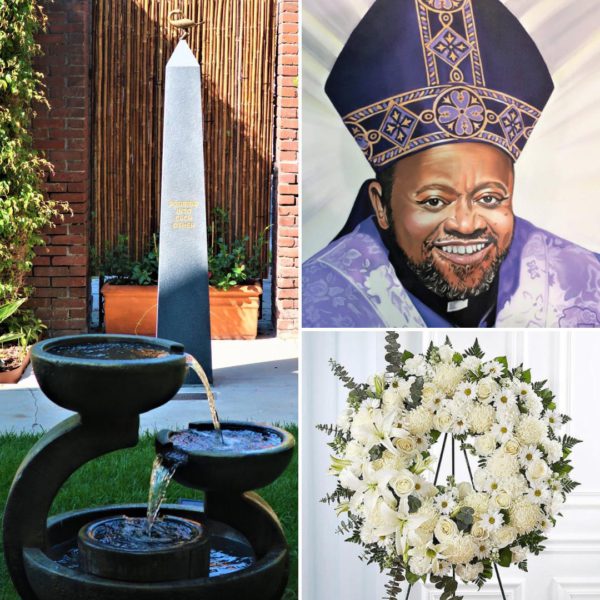 Congresswoman Maxine Waters, Congresswoman (ret.) Diane Watson, LA County Supervisor (ret.) Yvonne Burke, L.A. City Council President (ret.) Herb Wesson, and AIDS Healthcare Foundation founder Michael Weinstein are slated to speak at the public memorial service for renowned AIDS activist and gospel singer Archbishop Carl Bean.
The memorial service will be held at 11 a.m. on Saturday, September 18, 2021, at McCarty Memorial Christian Chruch (4103 W. Adams Blvd.) in West Adams. Social distancing protocols will be in place for all attendees and masks will be required. Parking is limited. Ridesharing and public transportation are encouraged. African entire is requested.
A repast will immediately follow the service at Unity Fellowship Church (5147 W. Jefferson Blvd.).
The memorial live stream can be watched here: https://us02web.zoom.us/j/87256934172?pwd=aUxRM1VkdXg5Ujc0VjRKQXRlZTRwUT09
Donations can be made in Bean's honor to Minority AIDS Project at minorityaidsproject.org/donate/.
Afterwards, In The Meantime Men is opening their Carl Bean headquarters for reflection.
********************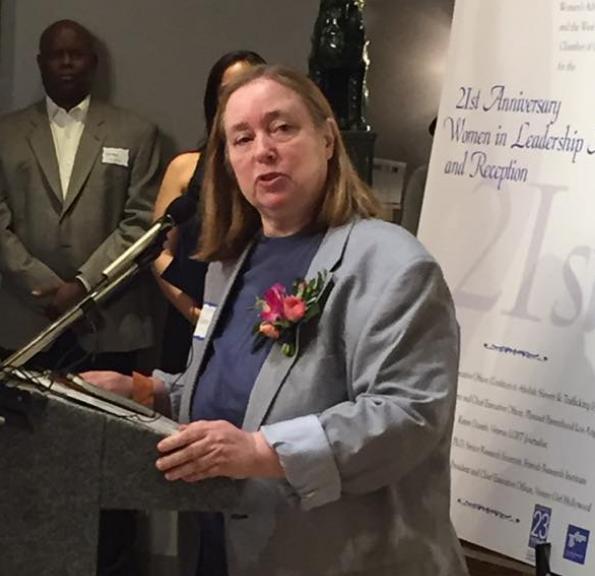 Dave Chappelle won't get cancelled for Transphobia
In his latest special on Netflix, Chappelle once again attacks trans people's identities, and mocks them as part of his act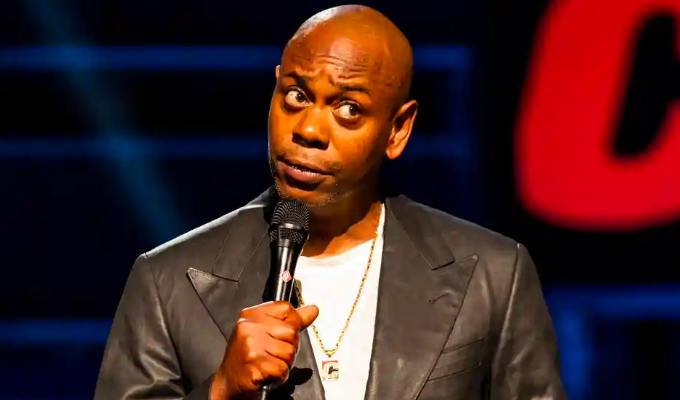 FAIRFAX COUNTY, Va. – Recently, prominent Daily Wire podcaster and frequent Fox News guest Matt Walsh proclaimed on his show that the Spanish Inquisition "was far more defensible than modern-day cancel culture is, especially the cancel campaigns waged by trans activists."
This accusation against transgender people is a high bar to clear, given that the tortures of the Inquisition are both well documented and legendary in their cruelty. They included ripping peoples arms out of their sockets with ropes (the strappado), the rack, water torture, burning people alive, the "Spanish tickler", and slowly crushing people's skulls in a vice. Perhaps worst was the "Judas Chair", in which people were seated naked on a sharp, pointy pyramid, and weighted down until they were impaled to death rectally.
As far as I can determine, "trans activists" haven't done anything as bad as this, and it's hard to imagine something worse. However, if they were doing things worse than the Spanish Inquisition to thousands of people for "heresy" every year, you would think transphobes would be a lot more circumspect expressing their views.
But they're not, because being anti-trans is profitable, a quick way to get media exposure in big mainstream outlets, suck up to the right-wing base, and otherwise prove you bona fides as "edgy", "anti-woke", and contrarian in a way that's still socially acceptable. It is, in effect, one of the last ways for people to "punch down". It's like beating up the most unpopular, misfit, neurodivergent kid in school to make yourself more popular.
For example, Matt Walsh is unabashedly transphobic, has more media exposure (and followers) than any trans person, and isn't going away. Transphobic conspiracy theories were given a full segment on 60 Minutes, and it isn't going away. The New York Times Editorials under Bari Weiss (who's openly hostile to transgender people) gave fellow travelers Katy Herzog and Jesse Singal plenty of exposure.
While both writhed around on the ground like a French soccer player looking for a card, neither of them seems to have suffered any real consequences for supposedly being cancelled. Herzog continued to write for the gay press after she was supposedly cancelled. Jesse Singal got his book published by a major outlet.
Despite taking the position that trans people should be banned from public spaces, denied health care, banned from sports, and denied access to government ID, JK Rowling is doing just fine. Far from being cancelled, continues to have hundreds of millions of dollars, book deals, an agent, a publisher, movie deals, and invitations to rub elbows with cocktails and hors d'oeuvres set in the UK.
A few transphobes have been "black-listed," but not for anything they said about transgender people. Rosanne Barr had a long history of transphobia, but didn't suffer consequences until she made racist tweets. Similarly, former MLB player Kurt Schilling had a history of anti-trans commentary, but was fired from ESPN for making racist statements. Milo Yiannopolous went from college to college singling out local trans students for hate, but only lost his position within conservative media when he defended pedophilia.
Which brings us to Dave Chappelle, who has once again doubled down on his long-standing disgust at trans people. In his latest special on Netflix, Chappelle once again attacks trans people's identities, and mocks them as part of his act. This follows his 2019 special (also carried by Netflix) which also targeted trans people.
This presents us with a testable hypothesis. If people like Walsh are right, something worse than being burned alive or getting a ride on the Judas chair will happen to Chappelle for offending trans sensibilities. A less extreme hypothesis is that if Weiss, Herzog, and Singal are right, Chappelle will be black-listed and venues will refuse to host his performances.
Or, if I'm right, nothing significant will happen. And that's a bet I'll take any day. Netflix knew there was transphobic content in his show in 2019 and put it out anyway, the same as they did with his first two shows on the network. They went and put him on contract for another show. And when that show also had transphobic content in 2021, they (again) chose to post it. Dave Chappelle will not be "cancelled" unless he targets some other group with a similar level of offensive scorn. Indeed, Chappelle proclaimed that, "If this is what being canceled is like, I love it."
But you know who did get cancelled? Trans employees of Netflix who got suspended for speaking out publicly, and pointing out that of the record-setting 44 trans people murdered so far this year, 44 were people of color. Apparently, it doesn't feel like a supportive work environment when your employer pays Dave Chappelle millions of dollars repeatedly to spew anti-trans invectives to the masses and proclaim he's on the side of bigots who want to see your fundamental human rights eliminated.
The fabricated narrative of trans "cancel culture" is another right-wing dog-whistle for a crisis that doesn't exist. Like Critical Race Theory (CRT) in elementary schools or trans athletes taking away scholarships from cisgender girls. It was created to stir up the right-wing base and weaken support for an already marginalized group to provide post hoc justification for whatever is done to trans people by the government, and preemptively create the narrative that what suppression falls on trans people was necessary. The right wing wants people to see fascism an appropriate response to (manufactured) left-wing outrages, and believe trans people "had it coming".
And Chappelle is merely their useful idiot.
********************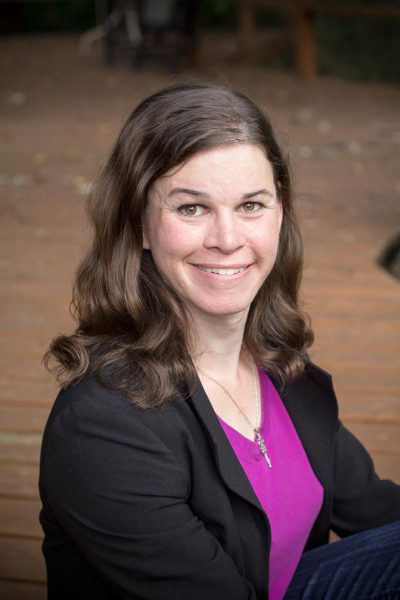 Dave Chappelle can kiss my black gay ass
If you would just shut up for a second- you would hear how racism does affect LGBTQ people of color in a way it doesn't affect you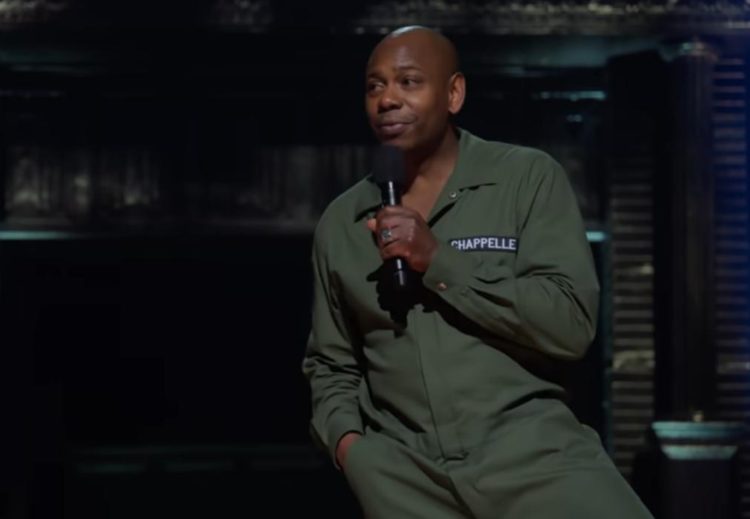 By Alvin McEwen | COLUMBIA, Sc. – There is no other way to say this. Dave Chappelle is an ignorant son of a bitch whose embrace of stereotypes about LGBTQ people do more to hurt both the LGBTQ and black community than any words or actions of the anti-LGBTQ right.
First, a little background;
'Comedian Dave Chappelle's new Netflix special, The Closer, is his last for the service as he concludes a multi-project deal spanning several years and while he tries to pass it off as an examination of racism and LGBTQ issues, it comes across more as a hypocritical justification of a career spent making vulnerable people feel like shit. To cap off his numerous comedy specials, Chappelle pledged not to make jokes about the LGBTQ community any longer, offered to negotiate terms for rapper DaBaby, and announced he is a transgender exclusionary radical feminist (TERF) before launching into a derogatory diatribe about transgender women's genitals."
That's not all. Chappelle proceeded to attack all LGBTQ people:
Throughout the special, he repeatedly circles back to pitting racism against anti-LGBTQ animus. After pointing out that DaBaby had killed another man and still continued to perform and escaped punishment, but got "cancelled" after making incredibly derogatory comments about gay people, Chappelle made the comparison direct. "Do you see where I'm going with this?" he quipped. "In our country, you can shoot and kill a n****r, but you better not hurt a gay person's feelings!"
Then he proceeded with more junk:
"Gender is a fact," he continued. "Every human being in this room, every human being on Earth, had to pass through the legs of a woman to be on Earth. That is a fact. Now, I am not saying that to say trans women aren't women, I am just saying that those pussies that they got… you know what I mean? I'm not saying it's not pussy, but it's Beyond Pussy or Impossible Pussy. It tastes like pussy, but that's not quite what it is, is it? That's not blood, that's beet juice."
. . . In the end, he proclaims that he's done making jokes about "LBGTQ, LMNOPQXYZ people," saying "it is over." "I am not telling another joke about you," he said, "until we are both sure that we are laughing together."
"All I ask from your community, with all humility, will you please stop punching down on my community?"
I could say a lot of things about this man's ignorance, but I want to focus on one thing because it infuriated me the most. This comment:
"All I ask from your community, with all humility, will you please stop punching down on my community?"
That is the epitome of all of the bullshit LGBTQ people of color have had to deal with from black heterosexual people – the entitlement mentality.
That's the belief that whenever there is talk about issues of the black community, problems of the black community, or the survival of the black community, it's all about black heterosexuals. God forbid you point to out that heterosexuality is not prerequisite of being black.
No matter how many times it is proven to some heterosexual black people that LGBTQs of color exist, that we have families and children, and should be acknowledge as full members of the black community, they will cling to their fantasies of toxic black masculinity and oversexed black femininity with as much passion as a demented Trump voter still holding on to the lie that he was cheated out of victory in the 2020 election. And there is no room in these fantasies for LGBTQ people of color.
For phony ideas of blackness to survive in the minds of some black heterosexuals, people like me have to be mentally placed in a box where we are pulled out when they want someone to make fun of or even worse, assure themselves of how "tolerant" they are because they have chosen not to knock us upside the head or scream passages of the Bible at us which they themselves do not adhere to.
The latter is even more insulting. That's when they give us false assurances that they "have no problem with our lifestyle" or our "sexual preferences." They want us to believe that, but the way they say it always makes me feel like dogshit on the sidewalk.
When it comes to LGBTQs of color and the black community, some black heterosexuals want to have the first, middle, and last word in the conversation. LGBTQs of color are supposed to be silent. We are supposed allow ourselves to be dictated to and psychologically dissected to fulfill someone's bullshit ideas of what the black people are supposed to be. The implication is that no real black person is LGBTQ so we don't matter.

If you black heterosexuals have no problem with us, then acknowledge us. Stop with this nonsense about LGBTQ and black people being different. Whether you like it or not, our identities intersect in our daily lives and especially in our history. Does anyone think that it was only heterosexual black people who went through slavery, segregation, lynchings, rapes, and all of the uglies which come with historic systemic racism in America? Where the hell do you think we were when this stuff was happening? On an island somewhere? In outer space? Do you think we don't feel the pangs of racism now? We do, but it is difficult for us to voice how it especially affects us because some of you heterosexual black folks. are dominating the conversation and won't let us get a word in edgewise.
If you would just shut up for a second and let us talk, you would hear how racism does affect LGBTQ people of color in a way it doesn't affect you.
Personally, I am both black and gay. And as such, my life matters, my issues matters, my rage matters, and my need for justice matters. Not as either a black person or a gay person, but as BOTH, together, inseparable. No one has the right to make me choose my identity.
Lastly, let me go back to Mr. Chappelle, because I haven't forgotten about him.
I would suggest, Mr. Chappelle, that before you start on another one of your stupid routines about LGBTQ people, take your bony ass to the library or better yet, google some names – Bayard Rustin, Monica Roberts, Barbara Jordan, Bessie Smith, Ma Rainey, Angela Davis, James Baldwin, Audre Lorde. You did not get to the place where you can make millions on stage talking shit solely on the backs of black heterosexuals. And you need to know that.
Lastly, when you are done with that, go the bank and count your millions. Then google the number of black trans men and women who have been murdered this year and the last. Read each of their names. Compare their lives to yours.
That way, you will truly understand when someone is punching down.
********************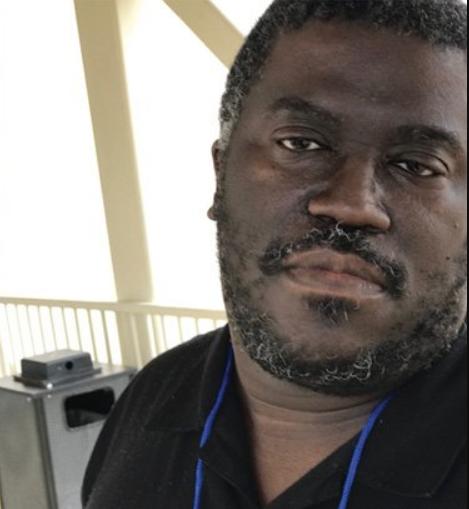 Alvin McEwen is 50-year-old African-American gay man who resides in Columbia, SC. McEwen's blog, Holy Bullies and Headless Monsters, and writings have been mentioned by Americablog.com, Goodasyou.org, People for the American Way, Raw Story, The Advocate, Media Matters for America, Crooksandliars.com, Thinkprogress.org, Andrew Sullivan's Daily Dish, Melissa Harris-Perry, The Last Word with Lawrence O'Donnell, Newsweek, The Daily Beast, The Washington Blade, and Foxnews.com.
He is the 2007 recipient of the Harriet Daniels Hancock Volunteer of the Year Award and the 2010 recipient of the Order of the Pink Palmetto from the SC Pride Movement as well as the 2009 recipient of the Audre Lorde/James Baldwin Civil Rights Activist Award from SC Black Pride. In addition, he is a three-time nominee of the Ed Madden Media Advocacy Award from SC Pride.
*********************
The preceding commentary was previously published at McEwen's blog, Holy Bullies and Headless Monsters, and is republished by permission.
U.K. Cited for Anti-Trans Human Rights abuses- is U.S. Next?
Transphobia swamped the U.K. left in just a few short years. If it can happen there, it can happen here. Unless we do something about it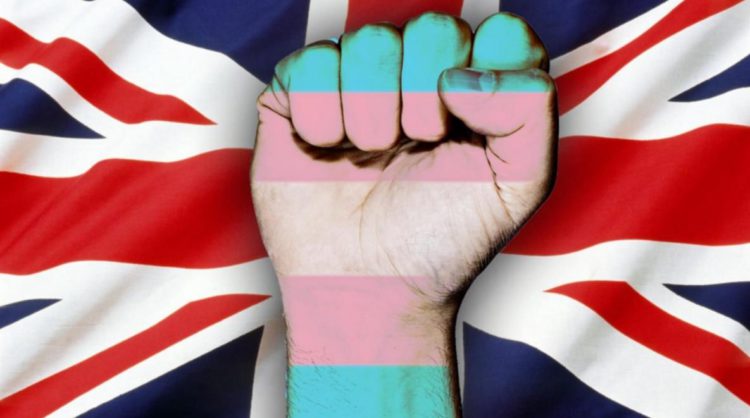 By James Finn | DETROIT – Would you be surprised to learn Europe's preeminent human rights watchdog Council of Europe just named the U.K. —with Russia, Hungary, Poland, and Turkey — as a primary driver of anti-transgender hate speech and hate crime? If you're an LGBTQ person who follows trans news at all, you're probably muttering, "No kidding!"
But if you're an American who doesn't closely follow LGBTQ news, even if you're a politically engaged progressive Democrat, I bet you don't know how bad things are on the U.K. left. You likely have not noticed how a cancer of leftist transphobia is spreading globally, threatening to invade our shores. You need to know, because signs point to things getting worse before (or if) they get better.
Leftist anti-trans hatred spreads like cancer
If you're like I was until recently, you likely have little idea that intolerance of transgender people in the U.K. is increasingly a phenomenon of the political left. For example, when I first learned a couple years ago about the anti-trans hate group LGB Alliance, I dismissed them as fringe wingnuts, despite knowing their leadership pretty much all describe themselves as liberal or leftist.
It didn't take me long to wake up to the danger, but when the U.K. government registered LGB Alliance as an official charity earlier this year, I was still shocked. I was just as shocked to watch the leftist Labour Party slow-march down a road of intolerance, with MPs and even shadow ministers flirting openly and often with anti-trans hate rhetoric.
As LGBTQ journalist and trans-rights supporter Owen Jones has observed, even the U.K.-based newspaper The Guardian, which tacks hard left in its editorial pages, has a big transphobia problem. He notes that Guardian staff in the U.S. have "looked on in horror at the mainstreaming of transphobia in UK liberal circles."
A few days ago when Labour leader Keir Starmer endorsed the notion that women are at risk of violence from trans women, and when he did so in support of a notorious Labour transphobe, few people outside the U.K. noticed. But Starmer's endorsement represents the final act in a series of Labour steps dismantling full-throated political support for transgender people, who now have no uncontested political home in the U.K.
Could that happen in the United States?
As the publisher of a small LGBTQ online journal, I worry a lot about that. Trans writers I edit and know somewhat personally have been targets of violence. This summer, within the space of two weeks, two U.K. writers I work with were assaulted in broad daylight by people screaming anti-trans slurs. Then several days later one of them was assaulted again. And then again!
While anti-trans violence is far from rare in the U.S., it's often a phenomenon of intersecting margins. We (tragically) expect it, but we don't expect it in well lit city centers, especially not in traditional liberal or progressive spaces where my writer colleagues were assaulted.
Nor do we expect anti-trans political "violence" from the mouths of Democratic leaders and thought shapers. So far here, strong anti-trans sentiment is a largely a Republican, even Trumpian phenomenon, often inspired by leaders of the religious right.
Worrying signs point to problems
Should we be complacent, though? The Center for American Progress has been warning since at least 2016 that the New York Times is flirting with anti-trans rhetoric in the name of balance, which CAP calls "false balance." Mainstream journalists at other leading left-leaning publications are speaking up about "intellectual freedom" in a manner eerily similar to how some U.K. journalists first began justifying anti-trans articles a few years ago.
Today, just a few years after CAP's first muted warnings about NY Times trans coverage, LGBTQ activists frequently note editorial problems. The idea that the Times is "anti-trans" is received wisdom. While that might not be quite fair, we see what happened to The Guardian in the space of only three or four years, and we worry our own flagship newspaper of the left is headed down the same road.
A few months ago, the LGB Alliance opened up for business in the U.S. You can watch them on Twitter stirring the same kind of irrational hatred the U.K. branch is known for. They falsely call transgender "ideology" homophobic, push evidence-free claims that lesbians are under assault, oppose conversion therapy bans, wring their hands over "sexual mutilation," and label trans supporters "misogynists." And they do it all from a leftist, not religious-right playbook.
The road to leftist transphobia is not inevitable
Recent polling show Americans overwhelmingly oppose anti-transgender laws and strongly support equality for transgender people. For now, anti-trans rhetoric is almost unheard of in the Democratic Party. (But caution: only two or three years ago, even Theresa May's Conservative Party, somewhat analogous to the Republican Party, promised stronger trans equality laws. Then with Brexit and Boris Johnson, public opinion took an almost overnight turn toward mean.)
President Biden has not been able to push pro-LGBTQ legislation through a divided Senate, but he's taken strong executive action to protect trans people, especially students. When he told trans students last April that he has their back, Democrats cheered.
But caution must be the order of the day
The U.K. has historically done a better, faster job of pushing LGBTQ equality than the U.S. Many Americans don't know this, but The Sexual Offences Act of 1967 legalized homosexuality in England and Wales two years before Stonewall and decades before Lawrence v Texas struck down the last sodomy laws in the U.S.
Trans people in the U.K. were getting free access to gender-affirming healthcare while many U.S. trans folks were still fighting with insurance providers for even basic care.
If any nation looked likely to make the top of Council of Europe's anti-trans hate list, it was NOT the U.K.
The irrational vitriol coming from the islands these days isn't just frightening, it must serve as an object lesson in mob mentality. If you frequent LGBTQ Twitter at all, you know what I'm talking about. Commenting on trans issues on English-speaking Twitter is pretty much impossible without being bombarded by leftist U.K. transphobes, who attack trans people with false, mean-spirited, even hateful rhetoric.
For just one over-the-top example, see my recent article examining how a mob of U.K.-based tweeters "accused" a woman teacher of being trans after she allegedly raped a teenage student. The teacher is not trans, and no news reports suggested she might be, but based on her booking photo, the mob went wild, using the incident to scream (yes, that's a fair descriptor) about how trans women put children in danger.
What makes incidents like this so worrying (besides that they're inspiring actual street violence) is that they would have been unimaginable only a few years ago. In 2017 or 2018, Britons would likely have snorted at the idea that stodgy Labour supporters could band together in online anti-trans mobs. The idea just isn't British, is it?
But it's happening and with increasing frequency.
The idea that Europe's leading human rights watchdog could ever cite the U.K. as a leading human rights abuser (alongside Russian and Hungary!) would have been equally unthinkable, but here we are.
I'm worried as hell, because Americans on the left are far more likely to be influenced by U.K. leftists than by Russian autocrats or Hungarian populists. These days I often hear American-based anti-trans activists parroting rhetoric they clearly picked up from the U.K. gender-critical (TERF) crowd. These activists are most often self-identified Republicans or members of the religious right, but as the LGB Alliance USA demonstrate, our left is in danger too.
What can we do to help? Push back!
We all need to educate ourselves about trans issues and trans people, who face astonishing levels of violence and discrimination in the U.K. and the U.S. The National Center for Transgender Equality is an excellent place to start learning. Then, when we see false narratives, we need to push back with the truth. Here are just a few critical elements of that truth:
You don't have to understand someone's identity to respect it. You don't even have to agree with it. The most important thing to understand about trans people is that they want to live in peace and be left alone. As autonomous human beings, they deserve to, just like everybody else.
Trans women are at high statistical risk of violence and pose statistically unmeasurable risk of violence toward women in women's spaces. Claims of danger from trans women are not based on data, which would be readily available if such claims were true.
Lesbians are going strong, with the number of self-identifying lesbians increasing rather than decreasing even though the number of women identifying primarily as bisexual has increased dramatically in recent years. The notion that trans men who "should be" lesbians are shrinking lesbian populations is not supported by data. But even if it were true, see point 1.
Politicians do not know more than medical experts who spend their lives studying transgender health care. In nearly every other medical situation, politicians defer to the judgement of health care professionals. Politicians must keeps their hands out of decisions that are best left to trans people and their doctors and medical professional associations, who make decisions based on data.
Trans kids don't need protection from their families and doctors. "Save the children" rhetoric is old, stale, repackaged homophobia. See point 4.
I don't know how much of a threat anti-trans rhetoric poses to LGBTQ people in the United States. I don't know if waves of hate speech the Council of Europe has noted are peaking or just getting started. But I'm not comfortable dismissing them as as generational problem that will fix itself.
Maybe that's the case, maybe it's not. Time will tell, but whatever happens, liberal folks in the U.S. need to be a guard.
Transphobia swamped the U.K. left in just a few short years. If it can happen there, it can happen here. Unless we do something about it.
********************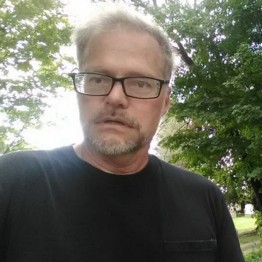 James Finn is a former Air Force intelligence analyst, long-time LGBTQ activist, an alumnus of Queer Nation and Act Up NY, a regular columnist for queer news outlets, and an "agented" but unpublished novelist. Send questions, comments, and story ideas to [email protected]
********************
The preceding article was previously published by Prism & Pen- Amplifying LGBTQ voices through the art of storytelling and is republished by permission.