Carl Bean was Way More than a one-hit wonder
"He was a big gay guy with a big gay heart who loved in a very big gay way- he welcomed everybody with open arms. You felt wanted"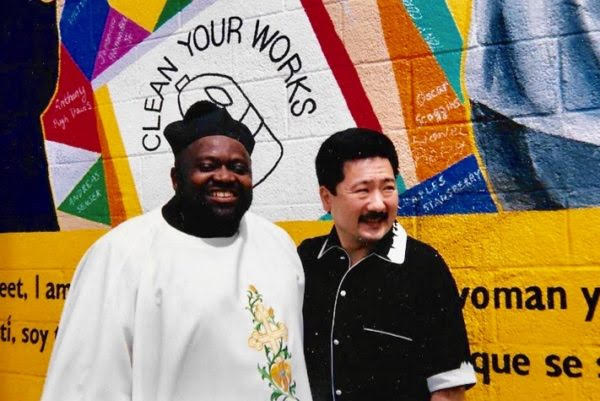 By Karen Ocamb | WEST HOLLYWOOD – When gay Archbishop Carl Bean died Sept. 7, most of the mainstream media headlined his obit with a reference to Lady Gaga singing her version of Bean's 1977 disco hit, "Born This Way." Bean was immensely proud of that song with its self-affirming lyric "I'm happy/ I'm carefree/ and I'm gay/ I was born this way."
He used to say that his first calling from God came in front of a theatre microphone, not the Bible, which he said came thousands of years after the first "Word" of God – and that Word was an ever-evolving Spirit.
Memorial service will be held at 11 a.m. on Saturday at McCarty Memorial Christian Church, 4103 W. Adams Blvd., in West Adams.
Of course, the LGBTQ community is immensely grateful to Lady Gaga for that "freedom" song in 2011. But for the sake of LGBTQ and AIDS history, it is critical to understand just how many lives Carl Bean saved, not just with that song but the spiritual attitude and love behind it.
It was gay Black people, his people, who called the 60s gospel singer to come out, be authentic, and find a way to let them know that God loved them, too. He did that with the Barry Gordy/Motown hit, "Born This Way," in which he said: "Love me like I love you/ I was born this way."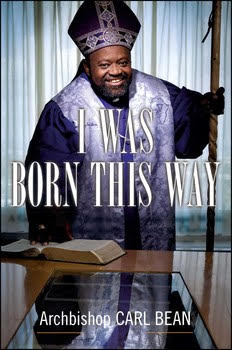 "Carl Bean was more than just a disco-era recording artist," author and CNN political analyst Keith Boykin wrote on Facebook.
"God is love, and love is for everyone." That's what people need to remember about Carl Bean. He was a big gay guy with a big gay heart who loved in a very big gay way – which is to say, he welcomed everybody with open arms, a big smile and a hug like you never felt before. You felt wanted.
It pained Bean that his beloved gay community didn't love God as he did. In 1982, he was ordained by the Christian Tabernacle Church, which eventually prompted him to then found Unity Fellowship Church of Christ to welcome the poor, the despised and the disavowed.
"In the beginning my concern was that many of my peers had a hateful idea of God and Christians. How could I say to those peers that there are others who read [the Bible] differently—that was the driving incentive," he told POZ in 2015.
"But HIV was there at the same time. Having been a black gospel singer, I knew everyone [in the Black church] knew that the church organist was gay, that the best singer in the choir was gay, but it was never talked about. But now there [was] this other thing that we [couldn't] ignore.
In the gay community, they said Silence=Death [a popular ACT UP slogan]. That personally spoke to me, that you can't be silent now, you can't let people die around you. I just knew I had love for my fellow human beings and that the Christ consciousness in me said, 'I am my brother's keeper.'
"In any oppressed community, there is an underlying need to appear to be liked," Bean continued. "So, you go out of your way to hide anything that might point a finger at you for being inferior. For instance, when I first started doing AIDS work, I knew one of the things I'd have to battle [in the Black community] is the notion, 'Here's something else they're going to blame on us' and 'That's those white boys in West Hollywood, but that's one thing that's not us.' I had to say, 'That's not true.'"
But how to caress and reassure all the terrified, lonely gaunt Black AIDS faces of distraught and closeted parishioners, dying during a time of stigma, indignity, fear, rejection of family, friends, and the church during and after death?
In 1985, the Unity Fellowship Church board, which included Jewel Thais-Williams, who held fundraisers at her famed Catch One nightclub, decided to launch Minority AIDS Project as a secular nonprofit outreach project of the Church in South Central Los Angeles.
A few years later, in 1987, Bean, Paul Kawata, Gil Gerald, and several other prominent AIDS leaders founded the National Minority AIDS Council (NMAC) in response to the American Public Health Association (APHA) decision to not invite anyone of color to participate on the panel of its first ever AIDS workshop, at its 1986 association meeting, according to NMAC history.
AIDS started devastating the caregivers, as well as those impact by AIDS.
Close friends Rev. Carl Bean and Rev. Troy Perry, founder of the MCC Church, used to cry together to provide each other with solace. Kawata was also close with Bean but had a different starting point.
"AIDS left me feeling betrayed and lost. How could there be a God when there was so much pain and death?" he told POZ. "I could not adjust my mind to this contradiction until Carl came into my life. He asked for nothing as he took care of people who had been rejected by their families and friends, people facing multiple issues with drugs, incarceration, and HIV. Soon it would be in numbers that are still too hard to fathom. Through his work I could see God."
Carl Bean knew he was the voice for many too afraid to speak up. "I want you to know, I used wine and whiskey . . . heroin . . . even sold my body because I was different," Bean told the audience at the opening of the Carl Bean AIDS Care Center and 25-bed hospice on Adams Blvd. in 1992. "I don't care how poor you are or what little you have . . . I want you to keep on walking, keep on talking. Accept yourself."
AIDS Healthcare Foundation President Michael Weinstein was introduced to Rev. Carl Bean through his best friend, AIDS activist Chris Brownlie who had bonded with Bean when the activists volunteered at Minority AIDS Project, then just one room, barely an organization. Weinstein considered his relationship with Bean to be like "brothers in struggle" since he was "the only person in leadership who supported them. We bailed them out in the pinch many times" Weinstein told me.
"I'm not a believer, but I went to church there relatively regularly," he said, as well as attending gatherings led by Louise Hay, Rev. Sandy Scott and others.
"One of my strongest memories was one day I was at the church — it was before they moved across the street and they built out the church — and [Carl] said, 'Turn out the lights.' There really weren't many windows. It was really pitch black and he goes, 'We're going to talk about molestation." And he says in that voice that he has, 'You are not to blame. It's not your fault.'
He just kept repeating that. I'm sitting in my folding chair and there's all these people wailing and crying. And the wailing was shocking to me — to know that that many people in this little church had been molested. That was, in a way, the embodiment of who he was. On the one hand, he would bring up subjects that other people wouldn't touch. On the other hand, it was really all about love and he always said it was a liberation theology."
Bean also recognized that Weinstein did not show up as part of what many deemed the white racist gay establishment. They bonded out of "a mutual love and respect for Chris, the politics of L.A. County [and the level of care people with AIDS were receiving], and the culture of the gay community. And it was also about meeting the very real basic needs that people had at the street level."
Or any level, if not rich. Chris Brownlie, for instance, was rushed to the hospital and lay on a gurney for three days," says Weinstein. Finally, Weinstein got in touch with that LA County Supervisor Ed Edelman, begging to get Brownlie out of there. "He was in a bed within about six hours of that."
Bean and Weinstein bonded over the need to pressure elected officials – Bean was close to Congressmember Maxine Waters. Her important Minority AIDS Initiative started with a meeting with Bean at Jewel's Catch One Disco.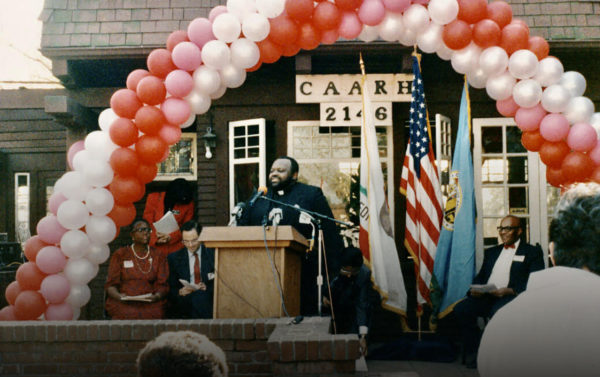 Carl Bean was happy to have the AHF-sponsored hospice and clinic named after him. "The place was in the community. It was theirs, that they felt it was home."
But that didn't mean Bean showed Weinstein any favoritism. "He did so many funerals and intimate counseling sessions with so many families," Weinstein said. "When I would go to see him on Jefferson and sometimes I'd be waiting because he'd be in a one-on-one with someone. It's hard to capture how scared and lonely a lot of the people who came to Minority AIDS Project were. They weren't really 'out' in a way that we talk about it. He gave them a sense of community."
What was so amazing for these grassroots leaders, Weinstein said, was that there was never any aspect of competition with one another. There was just a certain basic truth that we felt about one another. It didn't mean that we feel like each of us was perfect. But it was more like these are people who thought about what was best for the community. They put that above their own selfish interests."
"I don't fear being honest about who I am," Bean said in a video before release of his autobiography, I Was Born This Way, in 2010. "I expect to be called upon to speak about it, challenge, probably debated, but I know that it would give a lot of people permission to be honest about who they are. God is love, and love is for everyone."
"Today we stand with our heads held high because we know that we are worthy of LOVE! We know that we were born this way. We know that God loves us just the way we are. Imagine these truths were considered counter narratives at one point in our history," said In The Meantime Men Executive Director Jeffrey King.
"The life and legacy of Archbishop Carl Bean will live on through those of us who were blessed by his powerful life-affirming words and his fierce and radical deeds and acts of true Christian-centered compassion. In all my years on this planet, I have witnessed only a few who have risen to his level of leadership. We remain committed to teaching our youth about his life, his work and his legacy. He is the foundation for everything that has and will follow in the LGBTQ+/ HIV/ Liberation Movement. His work continues."
Community activist and journalist Jasmyne Cannick on Friday announced the plans for the memorial service for Bean.
Memorial service will be held at 11 a.m. on Saturday at McCarty Memorial Christian Church, 4103 W. Adams Blvd., in West Adams.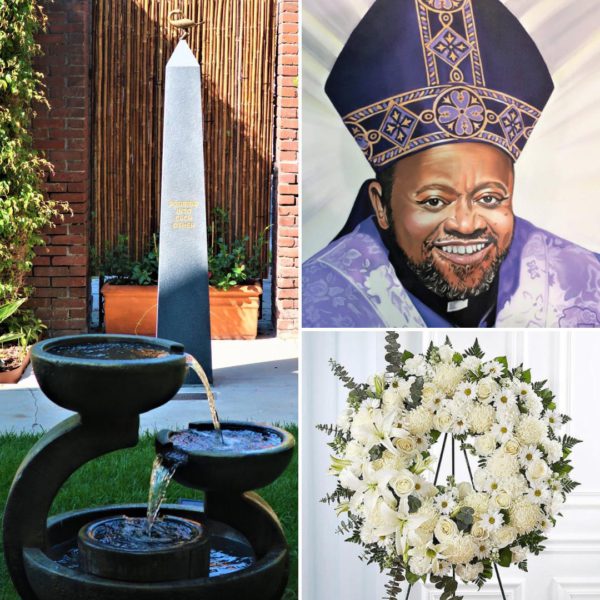 Congresswoman Maxine Waters, Congresswoman (ret.) Diane Watson, LA County Supervisor (ret.) Yvonne Burke, L.A. City Council President (ret.) Herb Wesson, and AIDS Healthcare Foundation founder Michael Weinstein are slated to speak at the public memorial service for renowned AIDS activist and gospel singer Archbishop Carl Bean.
The memorial service will be held at 11 a.m. on Saturday, September 18, 2021, at McCarty Memorial Christian Chruch (4103 W. Adams Blvd.) in West Adams. Social distancing protocols will be in place for all attendees and masks will be required. Parking is limited. Ridesharing and public transportation are encouraged. African entire is requested.
A repast will immediately follow the service at Unity Fellowship Church (5147 W. Jefferson Blvd.).
The memorial live stream can be watched here: https://us02web.zoom.us/j/87256934172?pwd=aUxRM1VkdXg5Ujc0VjRKQXRlZTRwUT09
Donations can be made in Bean's honor to Minority AIDS Project at minorityaidsproject.org/donate/.
Afterwards, In The Meantime Men is opening their Carl Bean headquarters for reflection.
********************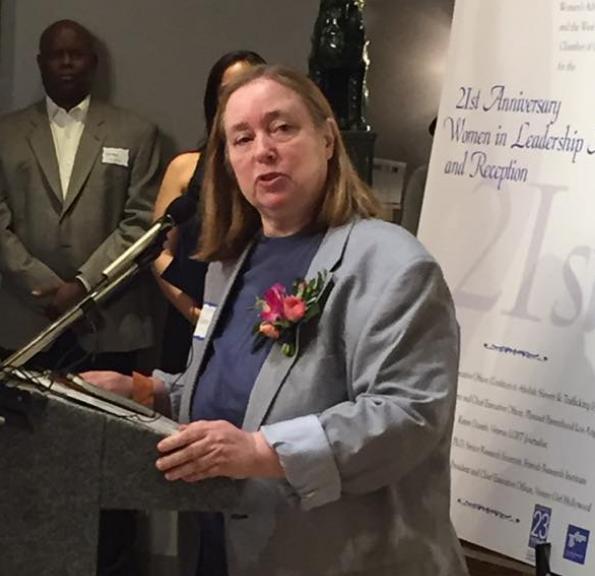 Thank you Madam Speaker: Karen Ocamb reflects on Nancy Pelosi
Whether comforting a friend with AIDS or pointing a powerful finger at Trump, Pelosi exemplifies the humble nobility of servant leadership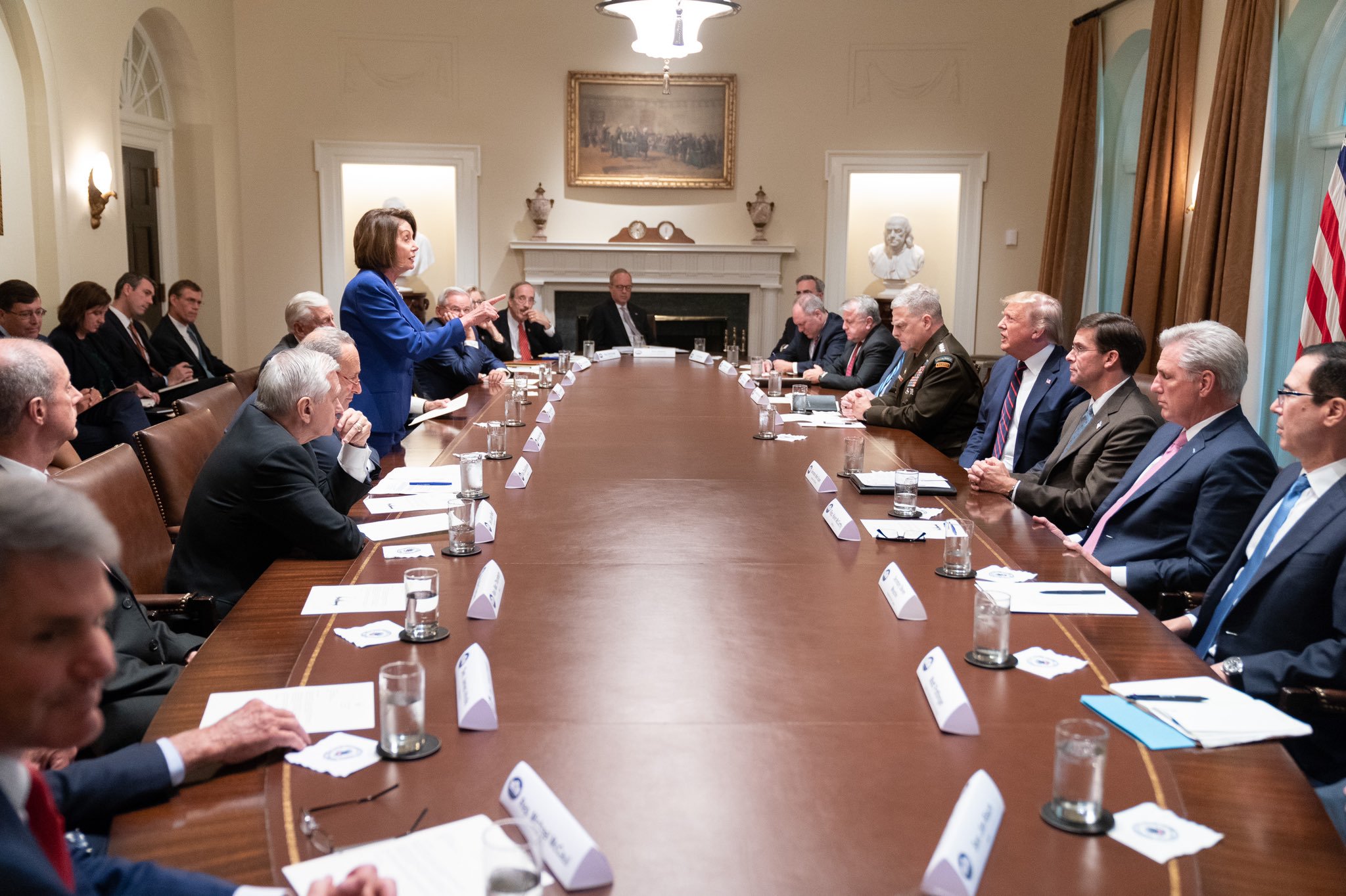 WEST HOLLYWOOD – Thank you, Speaker Nancy Pelosi! Let me add my gratitude to the praise that's poured in since Pelosi announced she would stay in Congress but was not seeking re-election as Speaker to make way for a younger generation.
In typical Trumpian fashion, CA GOP colleague Kevin McCarthy rudely absented himself as commentator after commentator – including some Republicans – called Nancy Pelosi the best Speaker in American history as she gave her "future plans" speech from the Floor of the House of Representatives.
Some commentators applauded how many extraordinary pieces of legislation she got passed – key among them ObamaCare, about which Pelosi repeatedly said: "Because of the Affordable Care Act – and I hope that every woman in America understands this – being a woman is no longer a preexisting medical condition. As a mother of five children, four daughters and one son, I'm very excited about this."
Thanks to one of those daughters, Alexandra Pelosi, who caught her mother's brave, caring and powerful reactions during the Jan. 6th insurrection when domestic terrorists where hunting her down, the world got to watch America's top Congressional leadership demur to the woman who is third in line of succession as she essentially served as Acting President of the United States and helped effectuate the Constitutional transition of power from Trump to Joe Biden.
I'd met and photographed Nancy Pelosi very briefly over the years when she came to Los Angeles for an event I was covering. But after the #ResistMarch in 2018, it occurred to me that so many of the young people raising their fists in exuberant agreement with her remarks probably had no idea who she really was. I got in touch with her terrific out deputy chief of staff Drew Hammill and asked for an interview. We were slated for 15-20 minutes but she wanted to go longer.
It was May 2018. We talked about Donald Trump and his threat to democracy; the looming midterm elections; how Republicans brand her as being from San Francisco – a "coded" gay slur; the Equality Act; and her Catholicism in the context of a Church that worked hard to oppose Prop 8, calls homosexuality "intrinsically evil," and excluded her from taking Communion in SF because of her views on abortion.
"As a Catholic, I was raised to respect every person. We're all God's children. In my family, there was never any question about that," Pelosi told me. "In Baltimore, we did have a growing LGBT community—we didn't call it that then but it was part of our lives and it was not any question that we would be any more respectful of one person than another. It wasn't even an issue with me and I didn't ever even describe it or associate it with Catholicism because Catholicism taught me something different. It didn't teach me discrimination. It taught me respect. And so it prepared me very well, my Catholicism, for being a representative in San Francisco."
"There's no question the Catholic Church in California was a participant in Prop 8 in a negative way," Pelosi said. "We were on the other side of that. But to me—it was their problem. It wasn't anything that was any moral imperative to me for me to follow the Church in enshrining discrimination in the law in California."
Ironically, in San Francisco, the Church "was more sympathetic to people when they had HIV/AIDS because they needed help then they were to people who weren't infected. It was the strangest, strangest thing," Pelosi said.
AIDS was – and is – deeply personal to the Speaker of the House.
"Some people criticized me for talking about AIDS on my first day in Congress (in 1987) and I realized that it was not just about getting funding for AIDS research and prevention and care but it was about ending discrimination against people with HIV and AIDS," Pelosi told me.
More from the my cover story:
Pelosi responds viscerally when asked about losing friends. "Oh, my gosh. Oh, my gosh. A little flower girl in my wedding. My dear, dear friends in the community in San Francisco. We were going to two funerals a day. I was visiting people in the hospital all the time and quite frankly, when I say losing people," Pelosi says, "I lost friends because I just walked away from them because they were not treating people with HIV and AIDS with respect. They would say to me, 'I don't know why you hire that caterer – don't you know that everybody there has HIV?' And I'd say, 'Don't bother to come to my house anymore if that's your attitude.' It just changed my whole view of them."…
"I'll never stop missing some of my dearest dear friends from then," she says. "Of course, we went from funerals to people saying help me make out my will because this is going to end soon, to those very same people looking for a job and then wanting to get married. So, everything has improved but I would never have thought 30 years ago when I started all this in Congress that we still wouldn't have a cure for AIDS. We've improved the quality of life, we've sustained life. Everything is better but it's not over, not finished."
Whether comforting a friend with AIDS or pointing a powerful accusing finger at Trump, Nancy Pelosi exemplifies the humble nobility of servant leadership with a touch of classy swagger.
Thank you, Nancy Pelosi, for representing so many of us who still haven't found our power
Read the entire story here:
******************************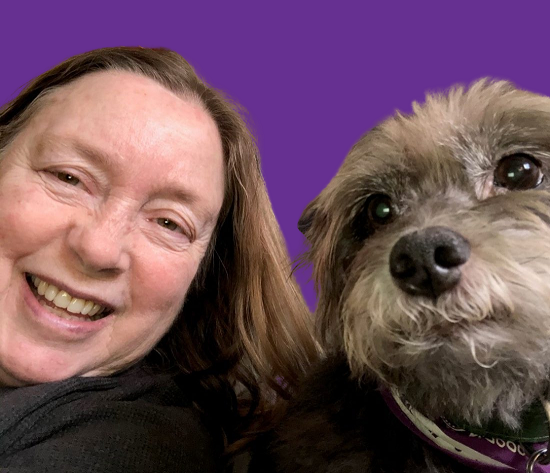 Karen Ocamb is the former news editor of the Los Angeles Blade. She is an award-winning journalist who, upon graduating from Skidmore College, started her professional career at CBS News in New York.
Ocamb started in LGBTQ media in the late 1980s after more than 100 friends died from AIDS. She covered the spectrum of the LGBTQ movement for equality until June 2020, including pressing for LGBTQ data collection during the COVID pandemic.
Since leaving the LA Blade Ocamb joined Public Justice in March of 2021 to advocate for civil rights and social, economic, and racial justice issues.
She lives in West Hollywood, California with her two rescue dogs.
******************************