Spanish prosecutor investigating if neo-Nazi march was a hate crime
Nazi flags- shouts of "queer out of our neighborhoods, Sieg Heil & "you're not Spanish because you're not white." Nazi hate march in Chueca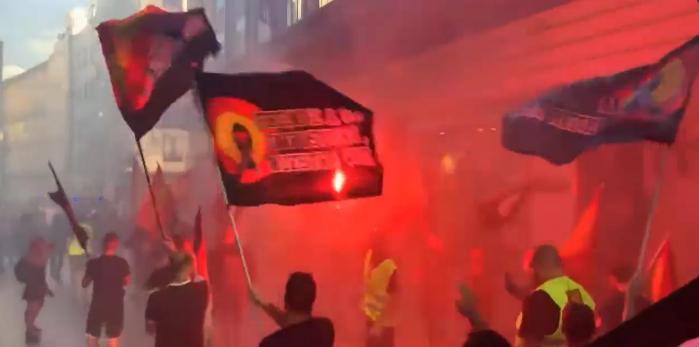 MADRID, Spain – Hundreds of neo-Nazi and far-right nationalist marchers carrying flags, signs and flares descended on the barrio of Chueca, which is home to the Spanish capital city's LGBTQ+ community this past Saturday.
Shouting offensive slogans during the two-hour demonstration such as; "get those sidosos [AIDS-ridden people] out of Madrid," or "out of our neighborhoods, fags and queers," the marchers accompanied by Spanish National Police in riot gear made their way through the streets of Chueca headed to the city's landmark Puerta del Sol square.
The neo-Nazi contingent also disparaged migrants and people of color.
Banderas nazis, gritos de "fuera maricas de nuestros barrios, Sieg Heil, saludos nazis y "tú no eres español porque no eres blanco".

Desfile de odio nazi hoy en Chueca. Si protestas contra esto, te pueden acusar de un "delito de odio por motivos ideológicos". pic.twitter.com/cX9iokx6CQ

— Miquel Ramos (@Miquel_R) September 18, 2021
English: Nazi flags, shouts of "queer out of our neighborhoods, Sieg Heil, Nazi greetings and "you're not Spanish because you're not white." Nazi hate parade today in Chueca.
A gay Spanish filmmaker who lives in the barrio tweeted; "Get #fascists out of our neighborhoods. This is how we received the Nazis in #Chueca."
Fuera #fascistas de nuestros barrios. Así recibimos en #Chueca a los nazis. pic.twitter.com/HxIyee8lPc

— Carlos Guitart (@escalopito) September 18, 2021
On Monday, the Madrid Prosecutor's office opened an investigation into the march to determine if the march violated Spain's hate crime laws. La Voz de Galicia, a Spanish media outlet reported that prosecutors sent two letters to the Provincial Information Brigade of the National Police and the Interior Ministry to collect information on whether what happened during the march to protest could constitute a hate crime.
Homophobic hate crimes have been in the headlines in Spain since a man was beaten to death in July over his sexual orientation. Spanish police arrested three people in connection with the murder of 24-year-old Samuel Luiz Muñiz that has been categorized as an anti-gay hate crime.
Muñiz was beaten to death early on July 3 after he and a group of friends left a nightclub in A Coruña, a city in northwestern Spain's Galicia region. Witnesses say Luiz's assailants used anti-gay slurs against him.
France: Bullying & homophobia- 13 year old dies by suicide
According to the most recent statistics every year in France 700,000 pupils are victims of harassment at school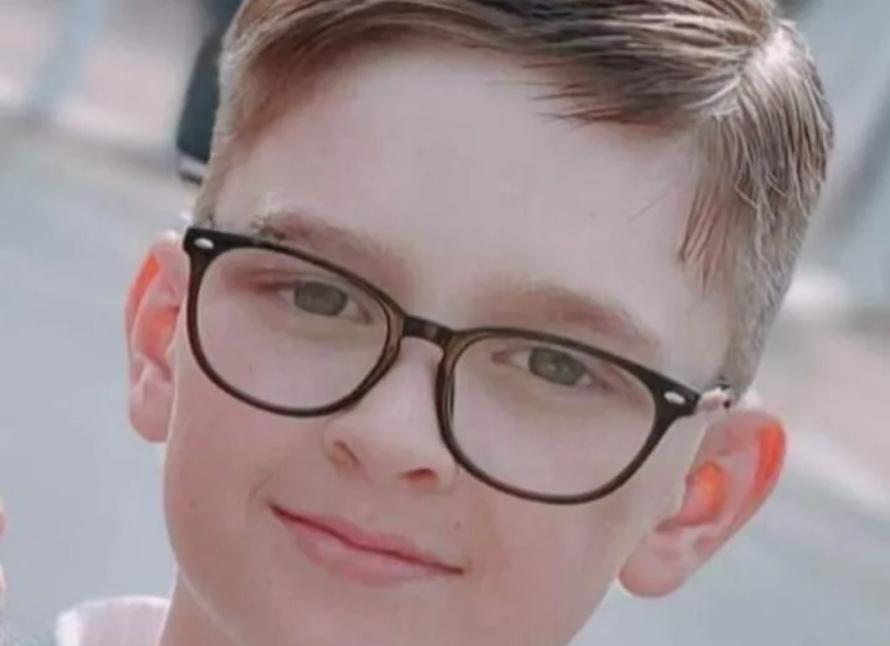 GOLBEY, France – A 13-year-old student, the victim of homophobia and bullying at his school, was buried yesterday a week after he killed himself. The death shook this small township of around 8,000 people in northeastern France.
Identified only as Lucas, the young boy was a student at the Louis Armand college in Golbey. [The school is rough equivalent to an American middle school]
According to the French LGBTQ+ media outlet Têtu.com and media outlet ici par France Bleu & France 3, Valérie Dautreme, the academic director of the national education services in the Vosges, labeled the news "terrible" and acknowledged Lucas and his mother reported "mockery" related to the teenager's sexual orientation from the first parent-teacher meeting last Fall in September.
While the family has yet to comment on the circumstances leading to their son's death, Dautreme says "the situation was taken very seriously by the establishment, by the head teacher," claiming that school staff and peer groups intervened. She then said that in regards to the initial reporting of the bullying that "For us, and I mean at this stage, the situation had been resolved: Lucas said afterwards that things had settled down, that he was no longer being teased."
Referring to his suicide she noted, "obviously, the investigation is in progress and for the moment, these are only incomplete elements."
"The family is destroyed by grief. The boy's mother is asking for justice, she wants the investigation to identify those responsible so that they are punished – underlined the family's attorney, Catherine Faivre. "Lucas had expressed that he was gay and his classmates were aware of it."
The case drew the attention of France's First Lady, Brigitte Macron, who has intervened taking up the cause against bullying in the nation's schools using Lucas' case to spotlight the need for reform and prevention.
"I am in favor of raising the awareness of teaching staff and those who work in universities and high schools to better identify cases of harassment," Macron told Le Parisien.
A portion of the teen's diary was publicly disclosed in which he had written "I want to end it," press accounts noted that he kept the diary locked in his desk drawer in his bedroom. The diary's existence was disclosed as part of the ongoing investigation into the teen's death by Frédéric Nahon, the local prosecutor [District Attorney] who noted in press accounts that the teenager's diary was examined by the investigators who found there are no direct allusions to the reasons for the suicide.
Nahon said that the first interrogations of the family's acquaintances and neighbors confirmed the existence of repeated homophobic teasing and insults. Nahon is trying to determine "the exact content of the insults, the duration over time of the bullying acts and any omissions by those who were aware of the facts." No criminal complaints have been filed.
According to the most recent statistics every year in France 700,000 pupils are victims of harassment at school.
Last February France's parliament adopted a new law that will make school bullying a criminal offence, which either students or staff can be prosecuted for Euronews reported.
Those found guilty under the new legislation face a €45,000 if the victim of bullying is unable to attend schools for up to eight days.
But more serious incidents can be punished with up to 10 years imprisonment and a fine of €150,000 for longer periods of school absence or if the victim commits suicide or attempts to.
"Homophobia kills," France's openly gay Transport Minister Clément Beaune said to French media outlets after learning of the teen's suicide.
The Louis Armand college, which has 697 students, is involved in the national pHARe system to fight against bullying and its teachers are trained and students are also required to take classes to prevent bullying.
A crowd-fundraiser to defray funeral costs for the family was able to raise €7,554 ($8,182.76 USD).
***************************************************************************************
The Trevor Project provides a safe, judgment-free place to talk for LGBTQ youth at 1-866-488-7386.
If you or anyone you love is experiencing mental health issues or suicidal thoughts, please reach out for help. You can call or text the number 988, which will direct you to the National Suicide Prevention Lifeline.
It is free and available 24 hours a day.