Texas AG Paxton sues Biden administration over LGBTQ protections
"States should be able to choose protection of privacy for their employers- this illegal guidance puts many women and children at risk"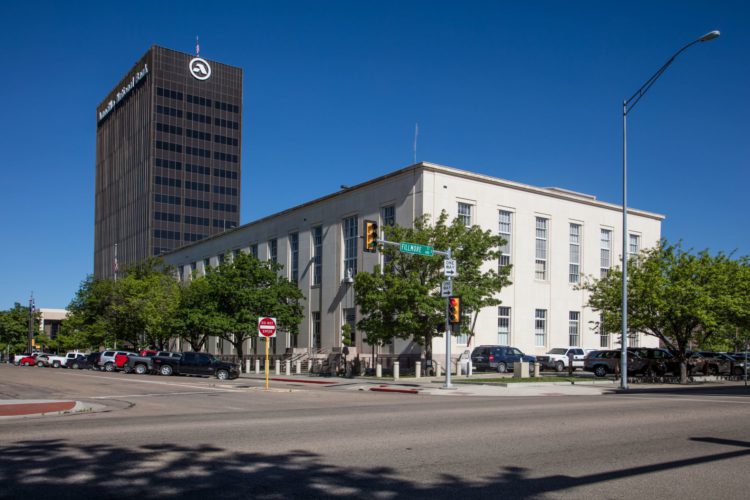 AMARILLO, Tx. – In a 19 page long lawsuit filed Monday in the Northern District of Texas federal court, Texas Republican Attorney General Ken Paxton argued that the state, as an employer, has the "sovereign right" to choose its own workplace policies regarding LGBTQ policies and the U.S. Equal Employment Opportunity Commission, (EEOC) guidance issued this past June amounts to "extreme federal overreach" by the Biden Administration.
"States should be able to choose protection of privacy for their employers over subjective views of gender, and this illegal guidance puts many women and children at risk," Paxton said in a statement after filing the lawsuit. "If the Biden administration thinks they can force states to comply with their political agenda, my office will fight against their radical attempt at social change."
He added, "These backdoor attempts to force businesses, including the state of Texas, to align with their beliefs is unacceptable."
"The filing by Texas is yet another wake-up call that we urgently need to enact federal legislation to codify Bostock, the Supreme Court's recent decision holding that federal sex discrimination laws protect LGBTQ people," said Shannon Minter, Legal Director, the National Center for Lesbian Rights in an email to the Blade.
"Texas and other red states are on a mission to radically limit the Court's holding in Bostock and to strip transgender people, in particular, of essential protections," Minter added.
The EEOC guidance was issued in response to the U.S. Supreme Court's landmark 2020 ruling in Bostock v. Clayton County, which said discrimination against gay and transgender workers is a form of unlawful sex bias under Title VII of the Civil Rights Act of 1964.
The EEOC guidance relies on a U.S. Supreme Court ruling from last year in Bostock v. Clayton County. In a 6-3 ruling authored by Justice Neil Gorsuch, the high court's majority held that Title VII of the Civil Rights Act of 1964 extends employment discrimination protections to cover LGBTQ people.
Paxton's lawsuit claims the guidance violates Title VII by treating sex and gender identity the same.
"The June 15 guidance explicitly allows sex-specific bathrooms and implicitly allows sex-specific dress codes and pronoun usage policies as a general matter," the lawsuit states. "But it then 'tries to work around [those concessions] with a linguistic device' by conflating 'sex' with 'gender identity.'"
The suit filed Monday is in addition to a separate legal challenge by 20 other Republican-led states this past August. That challenge to the EEOC memo adds in also a separate U.S. Department of Education directive covering the rights of transgender students. Those states, led by Tennessee, moved for a preliminary injunction earlier this month.
Defendants in the lawsuit include the EEOC, commission Chair Charlotte A. Burrows and U.S. Attorney General Merrick Garland.
Transgender Texans have long been a target of Republican state officials, the Texas Tribune reported. In 2017, the state Legislature attempted to pass Senate Bill 6, known as the "bathroom bill," that would have required transgender people to use bathrooms in public schools, government buildings and public universities based on their gender assigned at birth. However, the bill failed to pass even during a subsequent special session.
The Tribune further noted that lawmakers introduced numerous bills targeting transgender Texans, including legislation that would restrict transgender student athletes' participation in school sports and prohibit doctors from offering gender-affirming medical care. But neither of those measures made it to Gov. Greg Abbott's desk.
In all three special sessions he's called since May, Abbott has made limiting transgender student athletes' sports participation a priority. No such measure passed during the first two special sessions. This year's third special session started Monday.
Supreme Court orders Trump's Migration Protection Protocols restarted
"The Biden administration was correct to rescind the Trump policy, the whole point of which was to punish people for seeking asylum"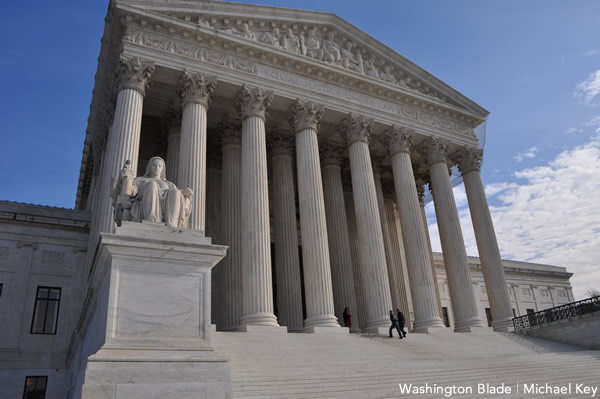 WASHINGTON – The U. S. Supreme Court Tuesday ordered the Biden Administration to restart the Migration Protection Protocols, (MPP) program upholding a lower court order enjoining the Administration's termination of the program.
The High Court's action allows a lower court order to take effect, and the government is now required to make good faith efforts to restart the MPP program while litigation continues. The suit, filed in U. S. District Court for the Northern District of Texas, Biden v. State of Texas et al, was to get an injunction issued that would stay the termination of the program while the litigation brought by Texas and Missouri worked through the federal courts.
The Supreme Court's conservative majority on Tuesday upheld a U.S. District Court Judge in Texas order that would require the Biden administration to follow President Trump's "Remain in Mexico" policy that sought to deter Central American migrants from seeking asylum in the United States.

The decision is a sharp setback for immigrants' rights advocates who believed the new administration could reverse most of Trump's strict enforcement policies.
The American Civil Liberties Union, (ACLU) and partners challenged MPP when it was initially instituted, winning court orders finding the program unlawful. The Biden administration suspended the program in January and fully ended it in June, following through on President Biden's promise as a candidate to end the program if elected. Today's action comes in a suit brought by the states of Texas and Missouri that seeks to reverse the Biden administration's decision.
The American Civil Liberties Union and ACLU of Texas submitted an amicus brief to the Supreme Court yesterday supporting the federal government's request for a stay of the lower court ruling.
Omar Jadwat, director of the ACLU's Immigrants' Rights Project, had the following reaction to tonight's Supreme Court developments:
"The Biden administration was correct to rescind the Trump return to Mexico policy, the whole point of which was to punish people for seeking asylum by trapping them in miserable and dangerous conditions.

"The government must take all steps available to fully end this illegal program, including by re-terminating it with a fuller explanation. What it must not do is use this decision as cover for abandoning its commitment to restore a fair asylum system."
White House announces two LGBTQ women nominated for federal courts
This is the president's sixth round of names for federal judicial positions, bringing the number of announced federal judicial nominees to 35.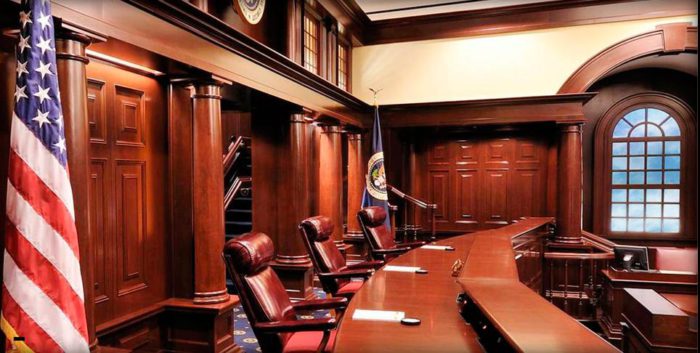 WASHINGTON – The White House on Thursday released a list of President Joe Biden's latest nominee picks to fill open seats on the federal courts. Included in the president's choices are two currently serving LGBTQ women judges.
One is currently serving as Vermont's first openly LGBTQ Supreme Court justice, who would also be the first openly LGBTQ woman to serve on any federal circuit court. The other who would be the first openly LGBTQ federal judge in Colorado and the first openly LGBTQ woman to serve as a federal district court judge in any state west of the Mississippi.
This is President Biden's sixth round of names for federal judicial positions, bringing the number of announced federal judicial nominees to 35.
Justice Beth Robinson: Nominee for the United States Court of Appeals for the Second Circuit

Justice Beth Robinson has served as an Associate Justice on the Vermont Supreme Court since 2011. Prior to her appointment, Justice Robinson served as counsel to Vermont Governor Peter Shumlin from 2010 to 2011. From 1993 to 2010, Justice Robinson was a civil litigator in private practice at Langrock Sperry & Wool where she focused on civil litigation including employment law, workers' compensation, contract disputes, and family law. She also represented LGBTQ+ individuals in civil and civil rights cases, including leading the freedom to marry movement in Vermont. From 1990 to 1991, Justice Robinson was an associate at Skadden, Arps, Slate, Meagher & Flom in Washington, D.C., focusing on white-collar criminal defense. Justice Robinson served as a law clerk for Judge David B. Sentelle on the U.S. Court of Appeals for the District of Columbia from 1989 to 1990.

Justice Robinson received her J.D. from the University of Chicago Law School in 1989 and her B.A. from Dartmouth College in 1986.
Senator Patrick Leahy, (D-VT) in a statement praised the nomination. "Today is a good day for Vermont. I am incredibly proud that President Biden has nominated Vermont's very own Justice Beth Robinson to serve as a Judge on the U.S. Court of Appeals for the Second Circuit. I strongly praise President Biden for nominating Justice Robinson, who has been a tireless champion for equal rights and equal justice in the mold of the late Justice Ruth Bader Ginsburg. I know that, if confirmed, Justice Robinson would serve on the Second Circuit with integrity, humility, and a deep reverence for the rule of law. And I have no doubt that she would make all Vermonters and Americans proud," he said.
"Justice Robinson has been a steadfast public servant for the people of Vermont and has served admirably on the Vermont Supreme Court. She will make a great addition to the United States Court of Appeals for the Second Circuit, bringing the Vermont values of commitment to justice and equality, fairness, and Freedom & Unity to the bench," said Gov. Phil Scott in a statement. "I applaud the president for making this historic nomination, and I urge the United States Senate to move expeditiously towards her confirmation."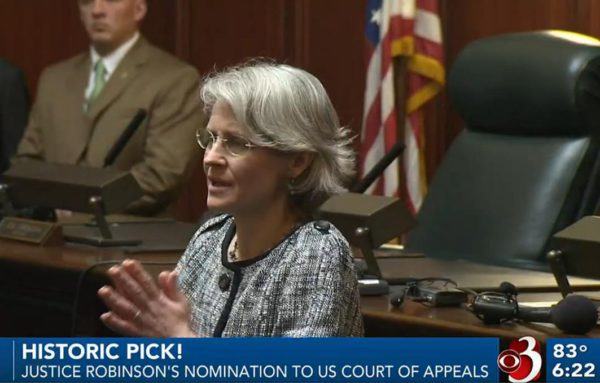 Charlotte Sweeney: Nominee for the United States District Court for the District of Colorado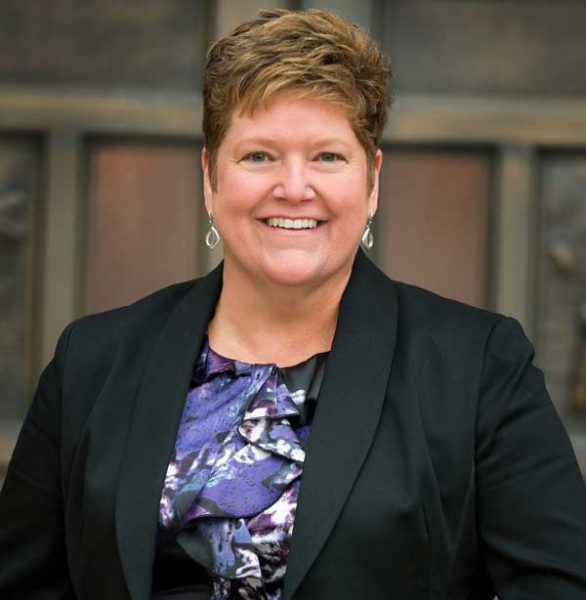 Charlotte Sweeney is currently a partner at Sweeney & Bechtold, LLC, where she has practiced since 2008. Her law practice is devoted to representing individuals in employment law cases. Ms. Sweeney was previously a partner with LaFond & Sweeney, LLC from 1999 to 2008 and LaFond & Bove, LLC from 1997 from 1999. Ms. Sweeney began her career as an associate with LaFond & Clausen, LLC in 1995 and was named a partner at the firm in 1998.
Ms. Sweeney received her J.D. from the University of Denver College of Law in 1995 and her B.S. from California Lutheran University in 1991.
Photograph courtesy of Sweeney & Bechtold, LLC, Denver, Colorado
Circuit court tosses lawsuit against Virginia guidelines for trans students
Challenging the enactment of non-binary and trans-inclusive school policies in Virginia is not a new occurrence.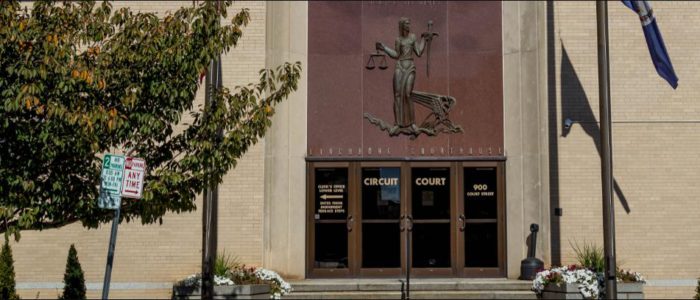 LYNCHBURG, Va. – Circuit Court Judge J. Frederick Watson on Tuesday dismissed a lawsuit that challenged the Virginia Department of Education's model policies for transgender students that are to be implemented for the 2021-2022 school year.
The VDOE introduced the policies in March to better protect and affirm trans and non-binary students in schools, considering they are more likely to face discrimination and harassment from their peers and students. The directives would require Virginia schools to allow them to use school bathrooms and locker rooms that conform to their gender identity and pronouns and a name that reflects their gender identity.
Several conservative organizations, including the Christian Action Network, and families whose children attend Lynchburg public schools had sought to overturn the VDOE's policies. The groups cited their need to protect their right to free speech and religion under the First Amendment.
Challenging the enactment of non-binary and trans-inclusive school policies in Virginia is not a new occurrence.
Tanner Cross, a Loudoun County teacher, was suspended in May after stating he would not use trans students' preferred pronouns. Circuit Judge James E. Plowman, Jr., who invoked Pickering v. Board of Education, a 1968 U.S. Supreme Court ruling in favor of a teacher that stated they have the right to provide commentary on issues of public importance without being dismissed from their position, reinstated Cross after he filed a lawsuit,
Equality Virginia on Tuesday a statement celebrated what they described as "a win for Virginia schools and students."
"This ruling is important progress and emphasizes the continued need to protect transgender and non-binary youth in Virginia," said Executive Director Vee Lamneck. "These policies will create safer classrooms and will reduce bullying, discrimination and harassment. It's imperative school boards adopt these policies as soon as possible because the lives of transgender students are at risk."
Equality Virginia, ACLU of Virginia, and more than 50 other organizations and school board leaders across the state filed an amicus brief earlier this month encouraging the court to deny the lawsuit.
The brief's arguments included references to historic lawsuits like Brown v. Board of Education and Grimm v. Gloucester City School Board that specifically addressed inequalities in schools for minority students.
While Tuesday's ruling is a win for LGBTQ rights advocates in education and their respective students, there still remains a final barrier to ensure that the VDOE's policies are sanctioned in the fall.
"The dismissal clears one statewide hurdle for the guidelines and limits future challenges," reports the Virginian-Pilot newspaper. "But it leaves the fight to continue at local school boards, which are currently debating how or if to implement policies before the start of the school year."