US ambassador to UN calls for decriminalization of homosexuality
Linda Thomas-Greenfield spoke at U.N. LGBTI Core Group event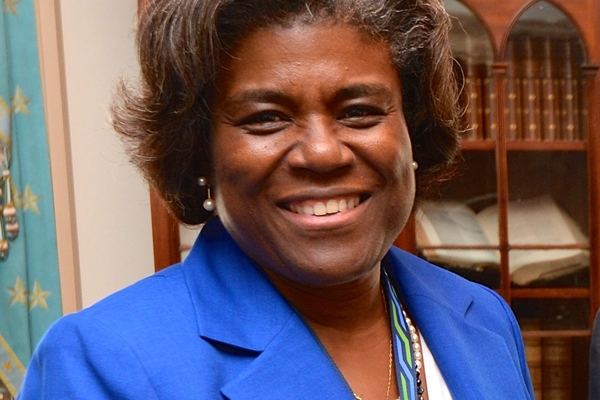 UNITED NATIONS — U.S. Ambassador to the U.N. Linda Thomas-Greenfield is among those who participated in a Wednesday event on the sidelines of the U.N. General Assembly that highlighted efforts to decriminalize consensual same-sex sexual relations.
Thomas-Greenfield in her remarks during the largely virtual U.N. LGBTI Core Group event noted consensual same-sex sexual relations remain criminalized in more than 70 countries.
"For millions of people it is illegal for them to be who they are, to love who they love. We need to repeal and eliminate these laws," she said. "For our part, the United States is using our diplomacy, our foreign assistance and every tool we have to protect human rights, empower civil society and support local LGBTQI movements."
The U.S. is one of 35 countries that are members of the Core Group.
Wednesday's event also highlighted efforts to decriminalize transgender people and repeal laws that specifically target them.
"We need more countries to join this committed group," said Thomas-Greenfield. "Together, let's do everything we can to protect human rights and promote equality for all."
Belgian Prime Minister Alexander De Croo; Nepalese Ambassador to the U.N. Amrit Bahadur Rai; New Zealand Ambassador to the U.N. Craig Hawke; Australian Permanent U.N. Representative Mitch Fifield; Brazilian Ambassador to the U.N. Rolando Costa Filho; Canadian Ambassador to the U.N. Robert Keith Rae; Assistant U.N. Secretary General for Strategic Coordination Volker Türk; Argentine Foreign Affairs Minister Santiago Cafiero; Dutch Foreign Affairs Minister Tom de Bruijn; Japanese Foreign Minister Jun Shimmi; Norwegian Foreign Affairs Minister Ine Eriksen Soreide; Salvadoran Foreign Affairs Minister Alexandra Hill Tinoco; Costa Rican Vice Multicultural Affairs Minister Christian Guillermet-Fernández; Finnish Foreign Affairs Ministry Johanna Sumuvuori; Nick Herbert of the British House of Lords; European Union Equality Commissioner Helena Dalli; Swedish Foreign Affairs Minister Ann Linde; Icelandic Foreign Affairs Minister Gudlaugur Thór Thórdarson; Maltese Equality, Research, Innovation and the Coordination of Post COVID-19 Strategy Minister Owen Bonnici; Mexican Multilateral Affairs and Human Rights Undersecretary Martha Delgado; Italian Foreign Affairs Undersecretary Benedetto Della Vedova; Chilean Foreign Affairs Undersecretary Carolina Valdivia; German MP Michael Roth; Irish State for Overseas Development Aid and Diaspora Minister Colm Brophy and Danish Development and Nordic Cooperation Minister Flemming Møller Mortensen participated in the event that Reuters U.N. Bureau Chief Michelle Nichols emceed.
Acting OutRight Action International Executive Director Maria Sjödin and activists from Bhutan, Botswana, Guyana, Mozambique, Angola, Panamá and India took part. Victor Madrigal-Borloz, the independent U.N. expert on LGBTQ issues, and Nikkie de Jager, a Dutch U.N. goodwill ambassador known as NikkieTutorials who is trans, also participated.
"Decriminalization is a very basic demand," said Sjödin. "Given how many countries have these laws on the books, it is still a priority."
Herbert, who is British Prime Minister Boris Johnson's LGBTQ envoy, noted consensual same-sex sexual relations remain criminalized in 35 of the Commonwealth's 54 countries. Herbert also announced the U.K. will give an additional $2.75 million to "support LGBT+ individuals in Commonwealth countries, including to those seeking to address outdated legislation that discriminates against women, girls and LGBT+ individuals."
"We are clear that tackling discrimination is only one part of the issue," said Herbert. "We must encourage countries as well to put in place laws that protect their LGBTI citizens going forward."
President Biden in February signed a memorandum that committed the U.S. to promote LGBTQ rights abroad. The decriminalization of consensual same-sex sexual relation is one of the White House's five global LGBTQ rights priorities.
U.S. ambassador to U.N. attends Summit of the Americas
Linda Thomas-Greenfield says LGBTQ+ rights remain a top priority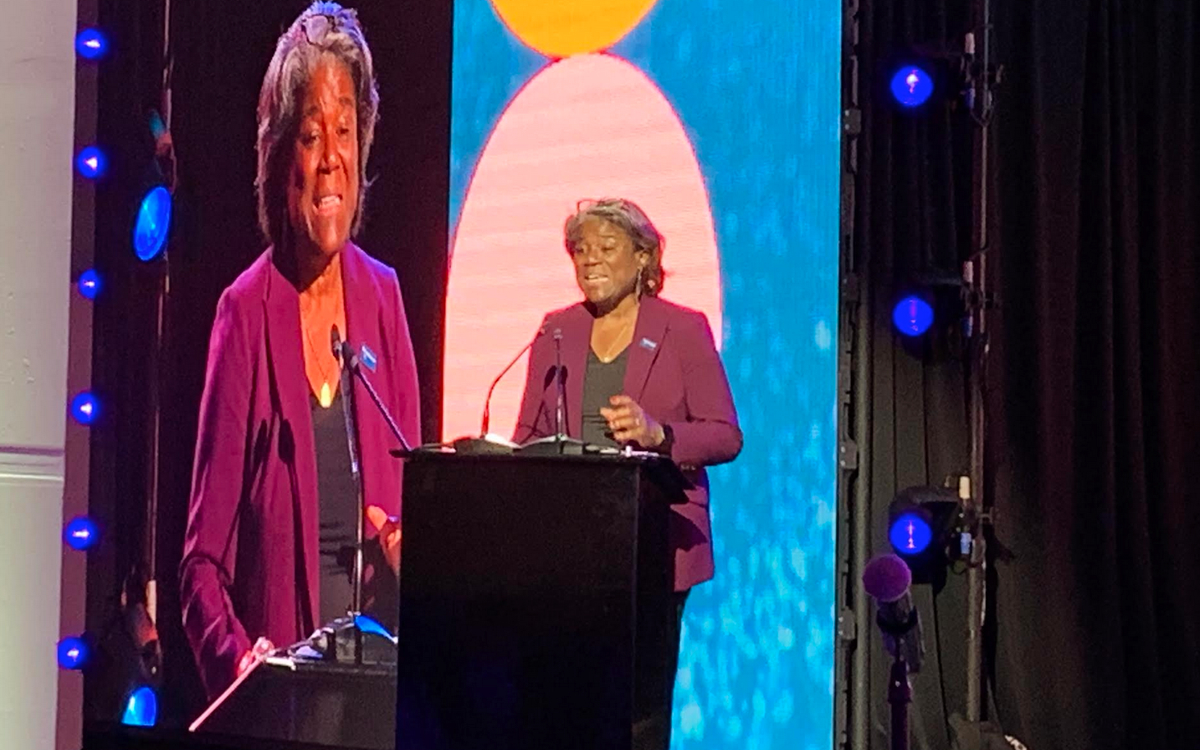 LOS ANGELES — U.S. Ambassador to the U.N. Linda Thomas-Greenfield on Friday said LGBTQ+ rights remain a top priority for her and her colleagues at the United Nations.
"There's a lot of work to be done, but it's very much a priority for us as we deal with numerous crises across the board," Thomas-Greenfield told the Los Angeles Blade during a telephone interview from the Summit of the Americas, which took place this week in Los Angeles.
The U.S. Senate in February 2021 confirmed Thomas-Greenfield as the next U.S. ambassador to the U.N.
The Louisiana native is a veteran American diplomat who was the U.S. Ambassador to Liberia from 2008-2012. Thomas-Greenfield was assistant secretary of state for African affairs from 2013-2017.
Thomas-Greenfield in response to the Blade's question about the previous administration's campaign that encouraged countries to decriminalize consensual same-sex sexual relations said "all of our embassies and our ambassadors had instructions to address issues of criminalization of the LGBTQI community." Thomas-Greenfield also noted then-Liberian President Ellen Johnson Sirleaf refused to sign a bill that would have criminalized same-sex relationships after she "went to the president" with her concerns.
"They (Liberian officials) were very, very clear on what our position is," said Thomas-Greenfield.
She pointed out the U.S. is a member of the LGBTI Core Group, a group of U.N. countries that have pledged to support LGBTQ+ rights.
Thomas-Greenfield said the U.N. General Assembly's adoption of a free elections resolution last November that specifically includes sexual orientation and gender identity "was extraordinarily important for us." Thomas-Greenfield also noted the U.S. Embassy in Guyana supported efforts to decriminalize cross-dressing in Guyana in accordance with a 2018 Caribbean Court of Justice ruling.
Guyanese lawmakers last August approved a bill that removed cross-dressing from the country's Summary Jurisdiction (Offenses) Act.
"Our embassy there advocated for the removal of this language and we were successful in doing that," said Thomas-Greenfield.
President Biden in February 2021 signed a memo that committed the U.S. to promoting LGBTQ rights abroad as part of his administration's overall foreign policy. Thomas-Greenfield said the directive "was one of my guiding principles when I arrived in New York."
"Having that memo in hand gave me the impetus to do those things that all of us care about anyways, but it made a difference having the president instruct us," she said.
The Taliban regaining control of Afghanistan and Russia's invasion of Ukraine are among the myriad crises to which Thomas-Greenfield has responded since her arrival at the U.N.
Advocacy groups continue to urge the U.S. and other Western governments to do more to help LGBTQ Afghans and other at-risk groups to leave the country. Reports from Ukraine indicate Transgender people have not been able to leave the country because their gender presentation does not correspond with the gender marker on their ID documents.
"It's so important that we are there to ensure that this community receives the protection that is afforded to them," said Thomas-Greenfield.
Thomas-Greenfield said she and her U.N. colleagues in Geneva "are working to ensure that LGBTQI+ issues are taken into consideration in all of the work that the U.N. is doing around the world, including as it relates to refugees."
She noted they "provide and encourage the U.N. to provide" the same human trafficking protections offered to young Ukrainian women "to the LGBTQI+ community when they're crossing borders." Thomas-Greenfield also acknowledged the difficulties that Trans Ukrainians who want to leave the country face.
"I'm aware of it and I know that the U.N. is aware of it and is making every attempt to address the issue," she said. "The point I would make to these countries is when people leave their countries, they're not racing to get documents to prove who they are or what they believe in. You race for your life."
"What people told us is that they were lucky to get out with a backpack," added Thomas-Greenfield. "So, we have to press these countries to stop these restrictions that require people to show any kind of documentation when they're fleeing for their lives."
The Summit of the Americas took place in Los Angeles from June 6-10.
Thomas-Greenfield noted she attended President Biden's meetings with Canadian Prime Minister Justin Trudeau and Brazilian President Jair Bolsonaro. Thomas-Greenfield also met with Honduran government officials, among others.
Thomas-Greenfield on Thursday delivered the closing keynote speech at the Young Americas Summit. She noted that one of the people who she met at the event was an "extraordinary, extraordinary young man" from Colombia who works to implement the peace agreement between his government and the Revolutionary Armed Forces of Colombia that specifically acknowledges the conflict's LGBTQ+ victims.  
"I was just amazed at his courage, his commitment, his passion for making change and ensuring the LGBTQI community in Colombia was protected and the necessary assistance that they need," said Thomas-Greenfield.
Thomas-Greenfield also acknowledged criticisms over the decision not to invite Cuba, Nicaragua and Venezuela to the summit.
"We heard the concerns about this, but I will tell you that civil society was invited across the board from these countries," she said. "We think it was important that the voices of those individuals who have been abused by these countries … got amplified, if not highlighted. I think that was an important result of this."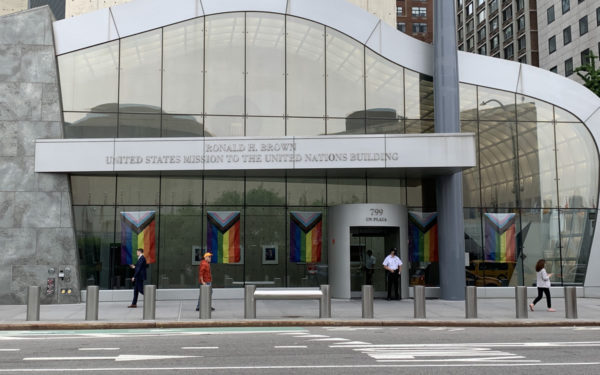 Honduras, Denmark join U.N. LGBTI Core Group
U.S. among 39 member countries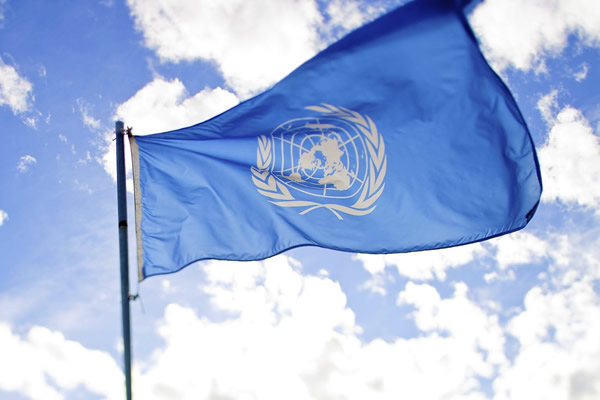 UNITED NATIONS — Denmark and Honduras have joined a group of U.N. countries that have pledged to support to LGBTQ+ rights.
"Denmark is deeply honored to officially enter into the LGBTI Core Group," tweeted Denmark's Permanent Mission to the U.N. on Wednesday.
Reportar sin Miedo, the Washington Blade's media partner in Honduras, says the country's government "expressed interest" in joining the U.N. LGBTI Core Group, but it has not made a formal announcement.
The U.S., Albania, Australia, Belgium, Bolivia, Brazil, Cabo Verde, Canada, Chile, Colombia, Costa Rica, Croatia, Ecuador, El Salvador, France, Germany, Iceland, Ireland, Israel, Italy, Japan, Luxembourg, Malta, Mexico, Montenegro, Nepal, New Zealand, North Macedonia, Norway, Peru, South Africa, Spain, Sweden, the U.K. and Uruguay are also members of the U.N. LGBTI Core Group that Argentina and the Netherlands currently co-chair. The European Union, the Office of the U.N. High Commissioner for Human Rights, Human Rights Watch and OutRight Action International are also members.
Denmark in ILGA-Europe's Rainbow Europe 2021 report ranked second among 49 European countries in terms of LGBTQ+ rights.
Discrimination and violence based on sexual orientation and gender identity remains commonplace in Honduras.
President Xiomara Castro, who has publicly endorsed marriage rights for same-sex couples, took office in January. Víctor Grajeda, the first openly gay man elected to the country's Congress, a few weeks later told the Blade during an interview in San Pedro Sula that Castro also supports the legal recognition of transgender Hondurans and "safe spaces" for LGBTQ+ people.
U.N. committee: Sri Lanka criminalization law violates lesbian activist's rights
London-based NGO represented Rosanna Flamer-Caldera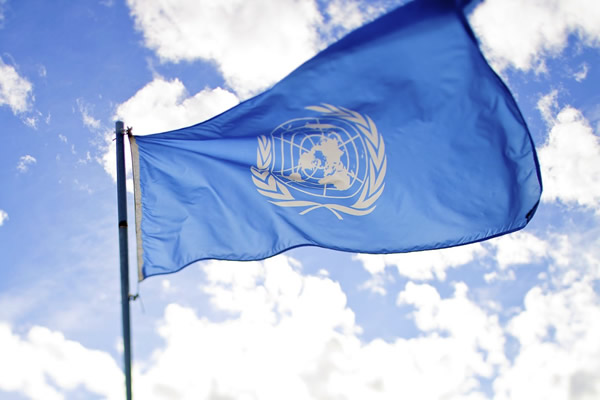 UNITED NATIONS — A U.N. committee has found a law that criminalizes consensual same-sex sexual activity in Sri Lanka has violated a lesbian activist's rights.
The U.N. Committee on the Elimination of Discrimination Against Women on Wednesday published its decision in the case of Rosanna Flamer-Caldera, executive director of Equal Ground, a Sri Lankan LGBTQ+ rights group.
The decision notes Flamer-Caldera in 1997 "discovered that same-sex sexual activity between consenting adults was a criminal offense under section 365A of the (Sri Lanka) Penal Code of 1883." The decision further indicates Flamer-Caldera has been "threatened frequently and has faced abuse from the media and the public" since she co-founded a support group for lesbian and bisexual women in 1999.
Flamer-Caldera in 2004 founded Equal Ground.
"She has faced continual challenges running the organization," reads the decision.
The decision notes the Sri Lanka Police's Women and Children's Bureau in December 2012 and January 2013 "made presentations asserting that child abuse was increasing mostly due to the 'growing homosexual culture.'"
"The author's picture was shown together with her name and position with Equal Ground, claiming that she and her organization were responsible for spreading homosexuality, implying that they were also responsible for spreading pedophilia," notes the decision. "She did not complain to the police out of fear of being arrested. The (Sri Lanka Police's) Criminal Investigation Department has placed her and Equal Ground under surveillance, which forced her to move the organization's materials to a secure location, as the department had deemed any homosexual material to be pornography, which could provoke arrest."
The decision further notes the Criminal Investigation Department in July 2013 raided an organization with which Equal Ground works "on the basis of the allegation that it was 'spreading homosexuality.'" Flamer-Caldera in the complaint she filed with the committee also said a delivery man in the spring of 2018 "verbally abused" her and "threatened" her "with violence."
"The criminalization of same-sex sexual activity has meant that the discrimination, violence and harassment faced by the lesbian, gay, bisexual, Transgender and intersex community in Sri Lanka continue with impunity," reads the decision. "Members of the community are not protected against police harassment. The law has altered how she lives and conducts herself in public and private. She has a constant fear of arrest and keeps her door locked and curtains drawn when she is at home with her girlfriend."
Flamer-Caldera presented her case under the Convention on the Elimination of All Forms of Discrimination Against Women. Human Dignity Trust, a London-based NGO that challenges criminalization laws around the world, represented Flamer-Caldera.
"The committee notes that the criminalization of same-sex sexual activity between women in Sri Lanka has meant that the author (Flamer-Caldera) has had difficulties with finding a partner, has to hide her relations and runs the risk of being investigated and prosecuted in this context," it notes. "The committee therefore finds that the state party has breached the author's rights under Article 16 of the convention."
Flamer-Caldera on Thursday welcomed the decision.
"This decision will have an impact on millions of lesbian and bisexual women around the globe," she told the Washington Blade. "I am happy and proud to have played such a pivotal role in this process."
Sri Lanka is one of more than 70 countries around the world in which consensual same-sex sexual relations remain criminalized. The U.K. implemented many of these laws in Commonwealth countries when it colonized them.
Then-British Prime Minister Theresa May in 2018 said she "deeply" regrets these colonial-era criminalization laws.
The India Supreme Court in 2018 issued a ruling that decriminalized consensual same-sex sexual relations.
Botswana President Mokgweetsi Masisi in January said his government would abide by a ruling that decriminalized homosexuality in the former British colony. The Singapore Court of Appeal last month dismissed a challenge to the city-state's sodomy law.
Flamer-Caldera told the Blade the Sri Lankan government has not responded to the ruling.