Swiss voters overwhelmingly approve 'Marriage for All' law
Statute received 64 percent support in referendum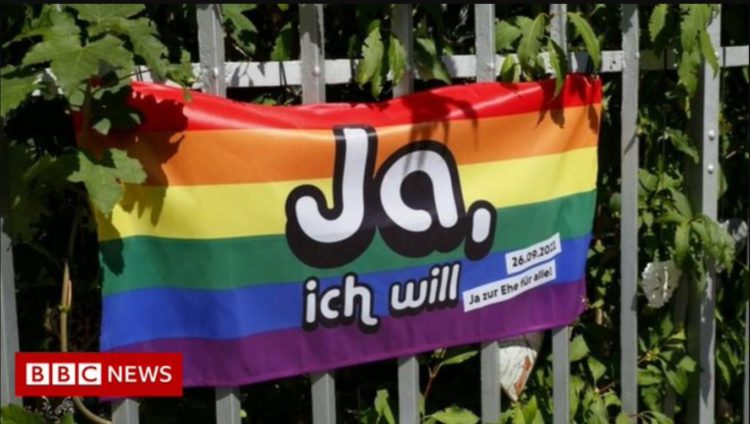 BERN, Switzerland — Voters in Switzerland on Sunday voted overwhelmingly in favor of a law that extends marriage rights to same-sex couples.
Swiss voters supported the "Marriage for All" law by a 64-36 percent margin in the referendum.
Lawmakers approved the statue late last year. Marriage equality opponents were able to force a referendum on it.
Switzerland joins neighboring France, Germany, Austria and other European countries that have extended marriage rights to same-sex couples.
Maria von Känel, co-president of the "Marriage for All" campaign, described the referendum results as "a historic day, a milestone for LGBTQ equality."
"It's a great achievement," she told the Los Angeles Blade. "All cantons and 64.1 percent of Swiss voters have voted yes for marriage for all. Our partnerships and families are now recognized equally and legally."
"We have great support of the family, children and human rights organizations and many thousands of people who took to the streets for this cause and did public work," added von Känel. "We are infinitely grateful."
19 people charged over participation in Turkish Pride march acquitted
Defendants faced up to three years in prison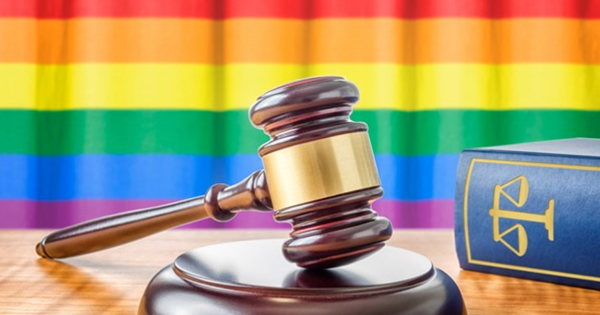 ANKARA, Turkey — A Turkish court on Friday acquitted 19 people who faced charges over their participation in a Pride march.  
Police in Ankara, the Turkish capital, on May 10, 2019, arrested 18 students and one academic who participated in a Pride march at Middle East Technical University. The 19 defendants—who were charged with "participating in an unlawful assembly" and "failing to disperse despite being warned"—faced up to three years in prison.
"We would like to point out that from the very beginning, there should have been no trial at all, and now, with this precedent, we will continue to raise the LGBTI+ struggle," said Özgür Gür, a member of ÜniKuir, a Turkish LGBTQ rights group, in a press release that ILGA-Europe issued.
Gür is one of the activists who was acquitted.
"We thank everyone for their support," said Gür.
Stefan Simanowitz of Amnesty International in a tweet described the acquittal as "a victory for justice."
BREAKING: All #Pride march defendants have been acquitted

This verdict is a victory for justice, but this protracted legal battle should never have happened

Today we take a moment to rejoice

Tomorrow we will continue the struggle to end the crackdown on human rights in Turkey. pic.twitter.com/K39ifk2fmb

— Stefan Simanowitz (@StefSimanowitz) October 8, 2021
The U.S. and other countries in recent years have criticized Turkish authorities over their crackdown of LGBTQ advocacy efforts in the country.
ILGA-Europe in its press release notes Ankara authorities in 2017 "banned all LGBTI+ activities under a state of emergency," but they lifted it in February 2019. Police in Istanbul in June used tear gas and physical force against participants of a Pride march that local authorities had banned.
Tens of thousands rally in Switzerland to legalize same-sex marriage
According to recent polling by Swiss LGBTQ+ equality rights group Pink Cross, 82% of the Swiss population supports same-sex marriage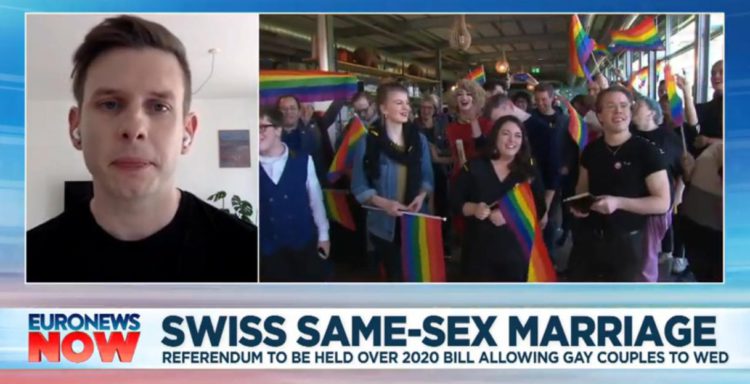 ZURICH – Swiss authorities estimate that well over 20,000 people participated in a combined protest and Pride march Saturday in the city of Zurich, nestled at the north end of Lake Zurich in northern Switzerland. With the slogan, "You can do it. Marriage for everyone now," Zurich Pride's organizers saw massive support for the upcoming referendum on September 26.
The groundwork for the upcoming referendum by Swiss voters came last December when the "Marriage for All" legislation passed in the National Council, which is the Federal Assembly's lower house, by a 136-48 vote margin, even with the conservative Swiss People's Party holding a 53-seat majority. The Council of States, the Federal Assembly's upper house, approved the bill by a 24-11 vote margin.
A survey that Pink Cross, a Swiss LGBTQ advocacy group, conducted this past February found 81 percent of Swiss voters support same-sex marriage, including 67 percent of respondents who said they are members of the Swiss People's Party.
Conservatives however and opponents of the measure were able to collect more than the 50,000 signatures required to prompt a referendum on the measure Mannschaft, a Swiss LGBTQ magazine, reported.
Swiss voters in February 2020 overwhelmingly approved a bill that bans discrimination based on sexual orientation. Neighboring France, Germany and Austria are among the European countries that have extended marriage rights to same-sex couples.
Under current Swiss law, same-sex couples are only eligible for official civil unions, which are not on equal footing as marriages. If a majority of the country for the legalization of same-sex marriage this would also allow couples to adopt children.
According to recent polling by Swiss LGBTQ+ equality rights group Pink Cross, 82% of the Swiss population supports same-sex marriage.
The law if approved, follows the recognition of LGBTQ+ marriage in many European countries like Germany, Austria, France and the Netherlands.
Current hardline actions taken in Hungary and Poland against the rights of LGBTQ+ people has been condemned by the European Union, although Switzerland is not an EU member country.
Switzerland to hold a referendum on same-sex marriage: