Newsom signs bill making Vote-by-Mail permanent for registered voters
"The bill will permanently expand access & increase participation in our elections by making voting more convenient"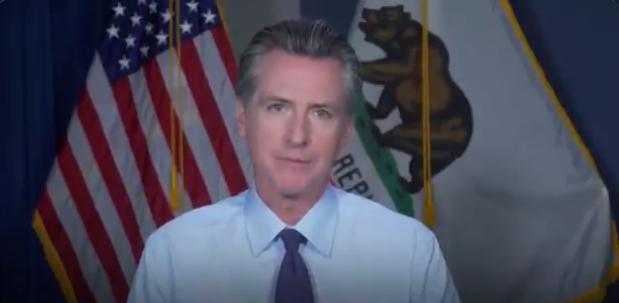 SACRAMENTO – Governor Gavin Newsom signed a package of legislation on Monday to increase voter access and strengthen integrity in elections, including a bill to send all registered voters a vote-by-mail ballot. 
In a move to increase access to democracy and enfranchise more voters, the Governor signed AB 37 authored by Assemblymember Marc Berman (D-Menlo Park), permanently requiring a vote-by-mail ballot be mailed to every active registered voter in the state.
The practice of sending vote-by-mail ballots to every registered voter first began in California in 2020, and was extended through 2021, as a safety measure to counteract pandemic-related disruptions and resulted in record voter participation.
"As states across our country continue to enact undemocratic voter suppression laws, California is increasing voter access, expanding voting options and bolstering elections integrity and transparency," said Newsom. "Last year we took unprecedented steps to ensure all voters had the opportunity to cast a ballot during the pandemic and today we are making those measures permanent after record-breaking participation in the 2020 presidential election. I extend my thanks to Assembly Elections Committee Chair Assemblymember Marc Berman for his leadership on this issue."
"The bill will permanently expand access and increase participation in our elections by making voting more convenient and meeting people where they are," said California's Secretary of State Dr. Shirley Weber. "Vote-by-mail has significantly increased participation of eligible voters. Voters like having options for returning their ballot whether by mail, at a secure drop box, a voting center or at a traditional polling station. And the more people who participate in elections, the stronger our democracy and the more we have assurance that elections reflect the will of the people of California."
"When voters get a ballot in the mail, they vote," said Assemblymember Berman. "We saw this in the 2020 General Election when, in the middle of a global health pandemic, we had the highest voter turnout in California since Harry Truman was president. I want to thank Governor Newsom for signing AB 37, ensuring that every active registered voter in California will receive a ballot in the mail before every future election. As other states actively look for ways to make it harder for people to vote, California is expanding access to an already safe and secure ballot."
Newsom also signed SB 35 authored by Senator Tom Umberg (D-Santa Ana) making changes to the distance within which electioneering and specified political activities near a voting site are prohibited; AB 1367 by Assemblymember Evan Low (D-Campbell) increasing penalties for the egregious personal use of campaign funds to up to two times the amount of the unlawful expenditure; and SB 686 by Senator Steve Glazer (D-Contra Costa) requiring a limited liability company (LLC) that is engaged in campaign activity to provide additional information regarding the members and capital contributors to the LLC.
Newsom expands drought emergency urges Californians to conserve water
California is experiencing its worst drought since the late 1800s. August 2021 was driest & hottest August on record since reporting began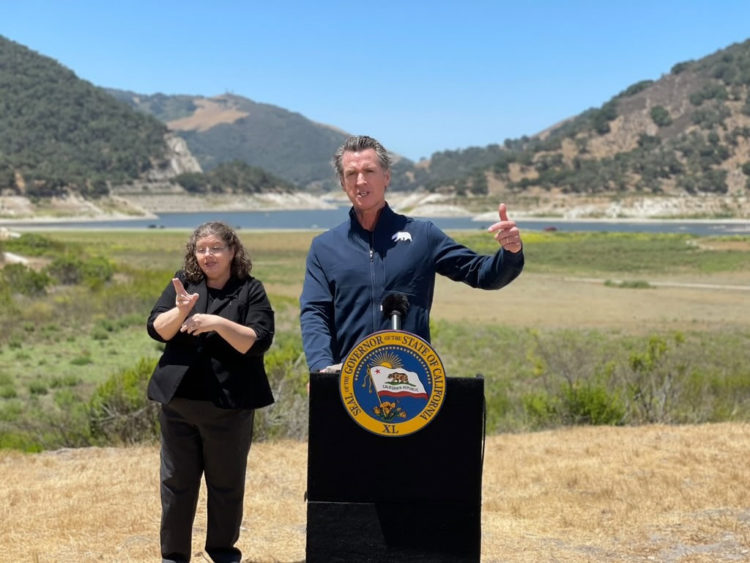 SACRAMENTO – Following the second driest year on record and with near record low storage in California's largest reservoirs, Governor Gavin Newsom today issued a proclamation extending the drought emergency statewide and further urging Californians to step up their water conservation efforts as the western U.S. faces a potential third dry year.
Bolstering conservation efforts, the proclamation enables the State Water Resources Control Board to ban wasteful water practices, including the use of potable water for washing sidewalks and driveways. The Governor issued an executive order in July calling on Californians to voluntarily reduce water use by 15 percent compared to 2020 to protect water reserves and complement local conservation mandates. The Governor's action today comes as the Board reports that in August, California reduced urban water use by 5 percent compared to 2020.
"As the western U.S. faces a potential third year of drought, it's critical that Californians across the state redouble our efforts to save water in every way possible," said Governor Newsom. "With historic investments and urgent action, the state is moving to protect our communities, businesses and ecosystems from the immediate impacts of the drought emergency while building long-term water resilience to help the state meet the challenge of climate change impacts making droughts more common and more severe."
The proclamation notes that the State Water Resources Control Board may adopt emergency regulations to prohibit wasting water, such as hosing down sidewalks or driveways, allowing drinking water to flood gutters or streets, or washing a car without a shut-off nozzle.
The proclamation adds the eight counties not previously included in the drought state of emergency: Imperial, Los Angeles, Orange, Riverside, San Bernardino, San Diego, San Francisco and Ventura. In addition, the proclamation requires local water suppliers to implement water shortage contingency plans that are responsive to local conditions and prepare for the possibility of a third dry year.
Expanding the Save Our Water initiative, a critical resource during the last drought, California has launched robust water conservation public education campaigns in partnership with stakeholders, including public water agencies. Statewide per capita residential water use declined 21 percent between 2013 and 2016 and as of 2020, the urban sector is using approximately 16 percent less on average statewide than in 2013. The Administration will continue to monitor the evolving drought conditions and evaluate all tools available to respond in real-time.
California is experiencing its worst drought since the late 1800s, as measured by both lack of precipitation and high temperatures. August 2021 was the driest and hottest August on record since reporting began and the water year that ended last month was the second driest on record. Today's proclamation authorizes the Governor's Office of Emergency Services to provide assistance and funding under the California Disaster Assistance Act to support the emergency response and delivery of drinking water and water for public health and safety.
The Governor's California Comeback Plan invests $5.2 billion over three years to support immediate drought response and long-term water resilience, including $815 million for emergency drought relief projects to secure and expand water supplies, drought contingency planning and multi-benefit land repurposing projects; support for drinking water and wastewater infrastructure, with a focus on small and disadvantaged communities; Sustainable Groundwater Management Act implementation to improve water supply security and quality; and projects to support wildlife and habitat restoration efforts, among other nature-based solutions.
A copy of today's proclamation can be found here.
More information on the state's response to the drought and informational resources available to the public are available at https://drought.ca.gov/.
H.S. students steal Pride flag, defecate on it & post video to TikTok
"It was definitely an act of hate directed at the LGBTQ community and a lot of students felt it, you know, felt that attack very acutely"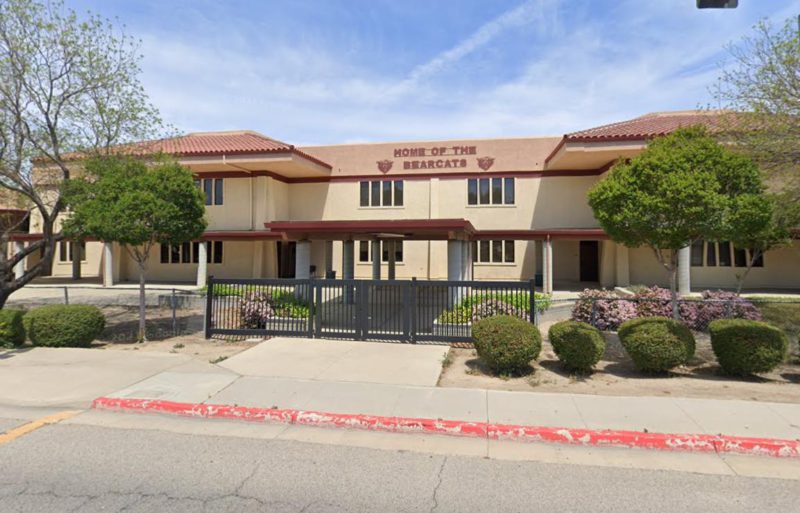 PASO ROBLES, Ca. – Earlier this school year two students walked into a science teacher's classroom at Paso Robles High School, they proceeded to rip down the LGBTQ+ Pride flag hanging in the room and fled out the door. The theft took place as there was a classes break and as science instructor Evan Holtz took out after them he lost them in the throng of students in the hallway.
Holtz, who is a chemistry teacher, tutor, and swim coach, has been teaching at Paso Robles since 2019. In an interview with the San Luis Obispo Tribune, Holtz told the paper he had displayed the Pride flag to show solidarity with the school's LGBTQ students, making sure that they knew they were welcome and safe in his classroom.
What happened immediately after the theft has left the high school's LGBTQ+ students angered and alarmed. First, the Tribune reported, a video surfaced on TikTok of students attempting to flush the rainbow Pride flag down a toilet. Then, the video showed one student defecating on the flag in the toilet, according to those who had seen and heard about the video.
"It was definitely an act of hate directed at the LGBTQ community," Geoffrey Land, a social sciences teacher told the paper. "And a lot of students felt it, you know, felt that attack very acutely."
The Paso Robles Joint Unified School District said that administrators at the high school had taken "disciplinary action" after being alerted to the situation and the TikTok video by students. The next action undertaken on October 1st by the school district has left LGBTQ+ students disillusioned and further upset.
District Superintendent Curt Dubost sent a memorandum letter to faculty that read:
"The Paso Robles Joint Unified School District has received multiple concerns about certain flag displays in teacher classrooms, including those that are large and distracting and those that alter the American flag.
I want to start by reiterating my statement from last year that rainbow flags mean different things to different people but to many are a symbol of safety, inclusion and equity. All students deserve protection against bullying and harassment. A safe, caring learning environment is essential if students are to achieve their academic potential.
We have a duty as a school district to ensure that hate speech and bullying conduct does not create an unsafe campus environment. Students in protected classes are often among the most vulnerable and susceptible to bullying and discrimination."
Superintendent Dubost then laid out the new district policy: No flags bigger than 2 feet by 2 feet may be displayed in classrooms, and no flags that are "alterations of the American flag" may be displayed in classrooms.
In a follow-up interview with the Tribune Dubost justified his actions telling the paper, "We don't want to turn it into a politicized issue where a student enters a classroom and looks up, 'Oh, there's a rainbow flag here, or there's a blue lives matter flag here — that determines what the partisanship is of my teacher.' We think that that's a real slippery slope. And so we continue to believe that this is a very reasonable compromise solution that allows rainbows, but within reason."
In an op-ed written by PRHS students on National Coming Out day last week, they expressed their dismay over Dubost's actions.
October 11 is National Coming Out Day, when lesbian, gay, bisexual, transgender and queer people can celebrate support for LGBTQ equality. But in Paso Robles, where we attend high school, we cannot celebrate. Too often, LGBTQ students feel unwelcome, unsafe and targeted by hate.
After briefly mentioning the theft, video, and the action to ban flags other than a U.S. National flag taken by Superintendent Dubost they added:
Eventually, the school imposed minor discipline upon the offenders, and nearly two weeks later issued a policy statement that includes a ban on rainbow flags larger than 2' x 2'. As the standard flag size is 3' x 5', the school purposefully banned the very flag that was desecrated. What message does this send to students? The flag ban means the school has allowed the haters to win, while LGBTQ students feel punished for wanting to be seen and supported.
The students cited a 2018 oral history project at PRHS which interviewed students in the Paso Robles Joint Unified School District area high schools of Templeton, Atascadero and Paso Robles.
They found that offensive slurs and open hostility directed at LGBTQ+ individuals were commonplace in classrooms. LGBTQ+ students reported not feeling included in their school culture. Students interviewed reported that teachers who wore rainbow colored pins or posted supportive flags or posters in their classroom walls helped create welcoming, safe spaces. Over the years, PRHS has witnessed loss of life, violence and intimidation — all in the name of anti-LGBTQ hate.
In their call to action the students stated that; "Enough is enough. How many more students will be traumatized by systems and people who fail to embrace the beauty and diversity of their students? The school's response is a collective slap in the face of all LBGTQ students at PRHS. From our perspective, the school's flag ban means they're more interested in appeasing the bullies than protecting the safety of the victims of hate."
There is a community forum event scheduled for Wednesday, October 20 from 6 to 8 p.m. at the PRHS performing arts center. Organized by students, the event, "Coming Out Against Hate," is an opportunity for students to "share their experiences and visions for a more welcoming, inclusive educational environment," and it's the first forum of its kind in Paso Robles, according to a news release sent out about the event.
"With the forum, we're hoping that things change and they stop normalizing hate against us," a senior told the Tribune, "I'm really proud of the fact that so many people are brave enough to come up against the adversity that is very obvious here. We might get a ton of hate for this. We might get hate-crimed ourselves.
"But we can't let this continue. We have a culture of homophobia here. We literally have no other option than to put ourselves kind of at risk and in danger. Because we can't let this continue."
Gender neutral toy section in retail stores bill signed by Newsom
California now becomes the first state to require big box stores and large retailers to set aside areas with a gender neutral section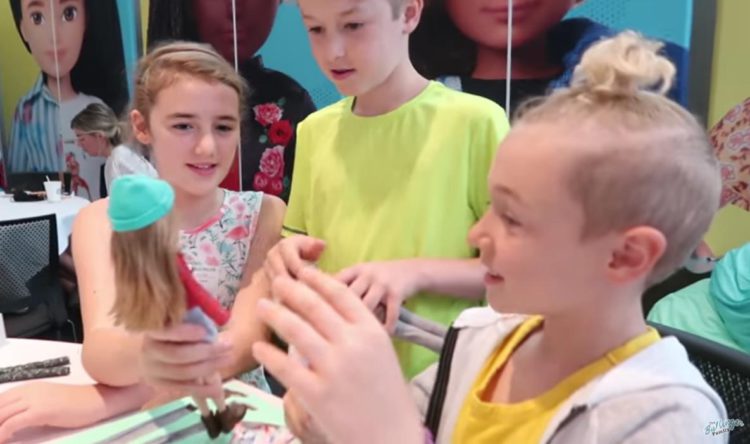 SACRAMENTO – A law that designates display of products like toys and childcare items in gender-neutral ways was signed Saturday by Governor Gavin Newsom. California now becomes the first state in the nation to require big box stores and large retailers to set aside areas with "a gender neutral section with a reasonable selection of items regardless of whether they have been traditionally marketed for either girls or for boys."
AB 1084 is co-authored by Assemblyman Evan Low, who chairs the California Legislative LGBT Caucus, and Assemblywoman Cristina Garcia, who chairs the California Legislative Women's Caucus.
The new law addresses what LGBTQ+ advocates have been championing to address more open acceptance of diversity and inclusion of gender models outside of the more rigid 'traditional' established societal models that LGBTQ advocacy groups have said are archaic and harmful to healthy development for LGBTQ+ youth.
"I'm incredibly grateful to Gov. Gavin Newsom for signing AB 1084, which will bring California law up to speed with what many retailers have already realized: We need to stop stigmatizing what's acceptable for certain genders and just let kids be kids. My hope is this bill encourages more businesses across California and the U.S. to avoid reinforcing harmful and outdated stereotypes," Low said in an emailed statement.
"We need to stop stigmatizing what's acceptable for certain genders and just let kids be kids," Low added. "My hope is this bill encourages more businesses across California and the U.S. to avoid reinforcing harmful and outdated stereotypes."
The California Retailers Association declined to comment on the bill after its passage last month. Formal opposition has come from a number of conservative groups. State Sen. Melissa Melendez, a Republican from Lake Elsinore, voted against the bill, the Associated Press reported, saying she would "recommend we let parents be parents."
"Unlike the author, I actually have children, five of them to be exact, and I can tell you it is very convenient for parents," she said. "I don't think parents need the government to step in and tell them how they should shop for their children."
The law, which does not include clothes solely applies to toys and "childcare items," which include hygiene and tooth products. Retail companies with at least 500 employees are affected, however, small businesses are exempt.
In 2015, Minneapolis based Target Corporation with 1,914 stores across the United States, announced it would stop using some gender-based signs in its stores.
While AB1084 requires large department stores to comply, penalties for not doing so would be light. Starting in 2024, prosecutors could seek fines of up to $250 for first offenses and up to $500 for second offenses. Those would be civil, not criminal, penalties. Stores could also end up having to pay for reasonable attorney's fees and costs.
RELATED: Ballinger Family, OMG YES A Gender Neutral DOLL!!!
Related coverage from ABC7 News Los Angeles: