Newsom signs bills to address homelessness and mental health services
Newsom is focused on rebuilding the state's portfolio of housing and treatment options for people with severe behavioral health challenges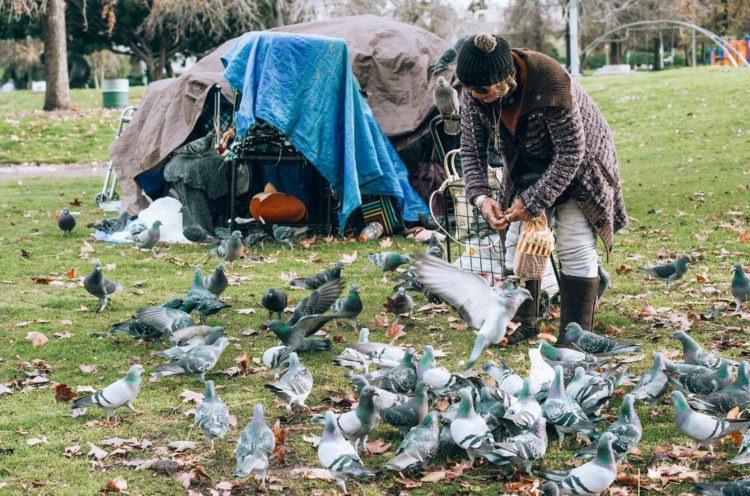 LOS ANGELES – Governor Gavin Newsom signed a suite of bills to help address the homelessness crisis and enhance California's response to people suffering from mental health issues on the streets, a critical part of the Governor's $22 billion housing affordability and homelessness package.
The Governor signed the legislative packages while visiting an acute board and care home run by Los Angeles County Wednesday. Altogether, the efforts highlighted today represent a comprehensive strategy to get more Californians off the streets faster than ever before and into the health services and housing they need — all at a fraction of the cost of previous efforts.
"We can't nibble around the edges of the homelessness crisis, we need to implement bold, transformative solutions – investing more money than ever before to get folks off the street and provide the mental health and other services they need to stay off the streets," said Newsom. "Today's legislation, along with our overall $22 billion housing affordability and homelessness package, will move the needle on creating more housing for the homeless and will allow us to tackle the homelessness crisis in ways California has never done."
The Governor today signed a package of bills to increase coordination and accountability of the state's homelessness spending, including AB 1220 by Assemblymember Luz Rivas (D-Arleta) which reforms the former Homeless Coordinating and Financing Council, renaming it the California Interagency Council on Homelessness, and bolsters the Council's powers through new data mandates and oversight authorities.
Further linking housing with health care, the legislation names California Health and Human Services Secretary Dr. Mark Ghaly and Business, Consumer Services and Housing Agency Secretary Lourdes Castro Ramírez as Co-Chairs of the Council. AB 977 by Assemblymember Jesse Gabriel (D-Encino) implements new data mandates under the state's Homeless Management Information System, allowing policymakers to better track and evaluate the effectiveness of homelessness funding around the state.
The California Interagency Council on Homelessness will also be the entity responsible for receiving, reviewing and ultimately approving homelessness plans submitted by cities, counties and Continuums of Care as part of the state's $2 billion local homelessness assistance package through the Homeless Housing, Assistance and Prevention Program (HHAP). Starting now, local governments must commit to quantifiable goals across six standardized metrics and make progress towards meeting or exceeding them in order to receive their full share of HHAP funding. Governor Newsom demanded this new accountability as part of his multibillion-dollar homelessness investment, and worked with the Legislature to craft these new oversight laws.
The following bills were signed today:
AB 27 by Assemblymember Luz Rivas (D-Arleta) – Homeless children and youths and unaccompanied youths: reporting.
AB 362 by Assemblymember Sharon Quirk-Silva (D-Fullerton) – Homeless shelters: safety regulations.
AB 816 by Assemblymember David Chiu (D-San Francisco) – Homelessness: Housing Trust Fund: housing projects.
AB 977 by Assemblymember Jesse Gabriel (D-Encino) – Homelessness program data reporting: Homeless Management Information System.
AB 1220 by Assemblymember Luz Rivas (D-Arleta) – Homelessness: California Interagency Council on Homelessness.
AB 1443 by Assemblymember Kevin McCarty (D-Sacramento) – Mental health: involuntary treatment.
SB 400 by Senator Brian W. Jones (R-Santee) – Homeless children and youths: local educational agencies: collaboration, training, and reporting.
Wednesday's bills, along with the four housing bills signed earlier this month and the housing affordability bills signed yesterday, represent the most comprehensive strategy to address the homelessness and housing affordability crisis in state history. California is investing an unprecedented $22 billion to tackle these systemic issues, with $12 billion allocated for homelessness and behavioral health services to help get tens of thousands of people off the streets or avoid homelessness altogether.
Combined, the funding will lead to the creation of over 84,000 new affordable homes for Californians, including over 44,000 new housing units and treatment beds for people exiting homelessness. The new homelessness funding also includes $5.8 billion to add more than 35,000 new housing units through Homekey – a national model for homeless housing.
Newsom is especially focused on rebuilding the state's portfolio of housing and treatment options for people with severe behavioral health challenges. The California Comeback Plan calls for the biggest expansion of this kind of housing and treatment since Governor Reagan began dismantling California's mental health system in the late 1960s. To that end, $3 billion of the homelessness investment is dedicated to housing for people with the most acute behavioral and physical health needs and will create approximately 22,000 new beds and treatment slots.
In addition to the investments addressing homelessness and housing affordability, the California Comeback Plan includes $1.1 billion to clean up the streets of California by partnering with local governments to pick up trash and beautify downtowns, freeways and neighborhoods across California. The program is expected to generate up to 11,000 jobs over three years.
CHP increases efforts to combat organized retail theft for holidays
California Highway Patrol to saturate shopping centers throughout the state working with local law enforcement to make arrests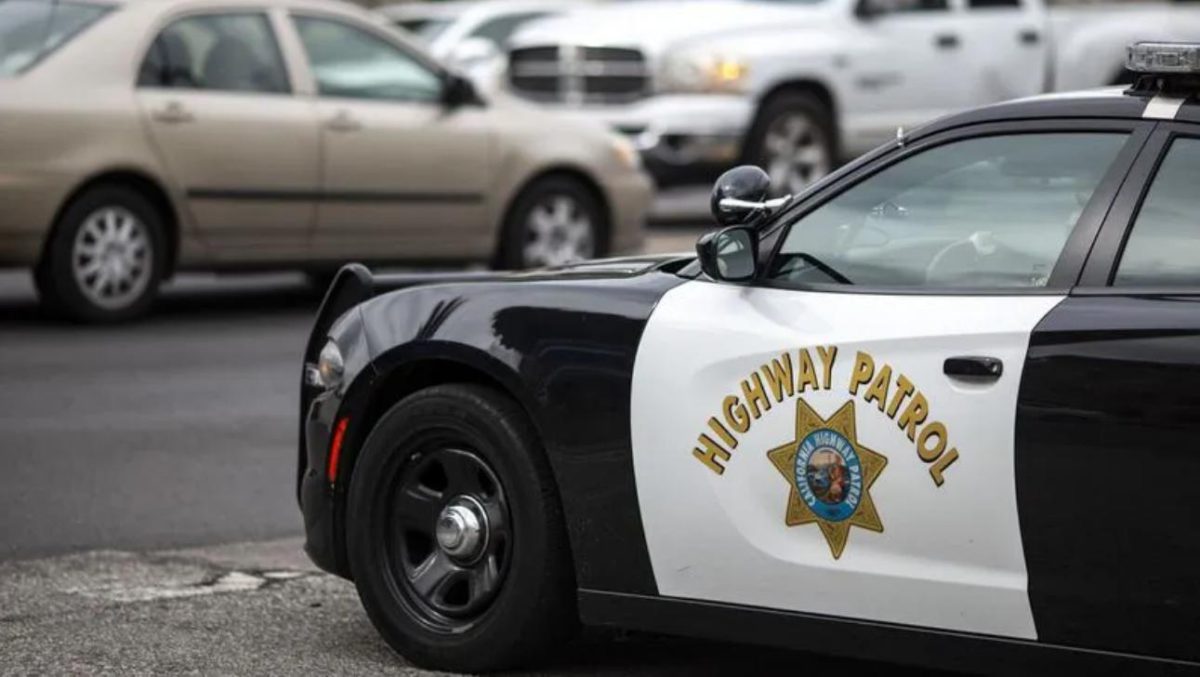 SACRAMENTO – Governor Gavin Newsom has increased efforts statewide to tackle organized retail theft ahead of the holiday shopping season. The California Highway Patrol (CHP) Organized Retail Crime Task Force (ORCTF) is increasing their presence at shopping centers throughout the state and working with local law enforcement agencies to make arrests and heighten visibility.
"Californians deserve to feel safe especially as they head to stores this holiday season," said Newsom. "We've doubled down on our efforts to combat crime with millions of dollars to deter, arrest and successfully prosecute criminals involved in organized retail theft. This year, shopping centers across California will see saturated patrols as CHP regional teams work with local law enforcement agencies to help make arrests and recover stolen merchandise."
Governor Newsom signed Assembly Bill 331 by Assemblymember Reginald Byron Jones-Sawyer, Sr. (D-Los Angeles) to extend and expand the CHP's Organized Retail Crime Task Force (ORCTF).
The CHP's ORCTF regional teams collaborate with local law enforcement agencies and retailers to proactively address organized retail theft. Since the inception of the task force, the CHP has been involved in 1,296 investigations, the arrest of 645 suspects, and the recovery of 271,697 items of stolen retail merchandise valued at nearly $26 million.
"The CHP is dedicated to ensuring everyone is safe during this holiday shopping season," said Commissioner Amanda Ray. "Through the joint efforts of our Organized Retail Crime Task Force and public safety partners, we are working hard to combat organized retail crime and deter organized theft rings."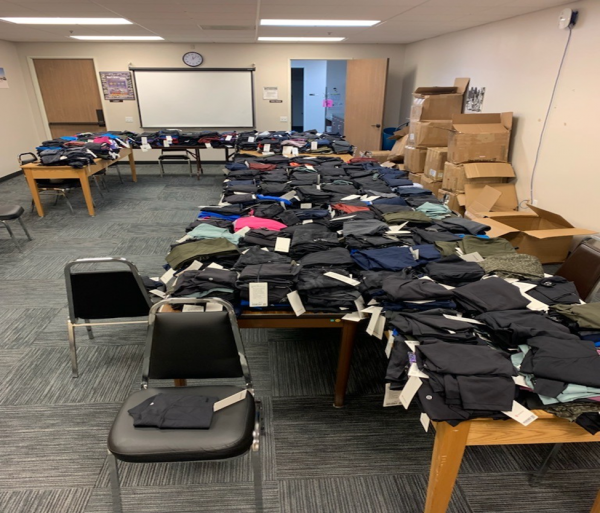 Actions taken by Governor Gavin Newsom that prioritized combating organized retail theft:
Signed AB 331, extending the ORCTF sunset provision and investing $6 million annually in 2022-23 through 2024-25 and ongoing resources to provide a total of $15 million annually to expand and make permanent this task force.
Investing $255 million in grants for local law enforcement over the next three years to combat retail theft.
Providing $30 million over the next three years to support District Attorneys, effectively prosecuting theft-related crimes.
Funding the creation of a new unit, in the Attorney General's office, with specialized investigators and prosecutors focused specifically on organized theft rings.
In addition to law enforcement investigating retail theft, legislation signed this year by Governor Newsom will make it harder for individuals to sell stolen merchandise online.
SB 301 by Senator Nancy Skinner (D-Berkeley), requires high-volume third-party sellers of merchandise to provide additional information to protect consumers, to include requiring online marketplaces to comply with specified recordkeeping and security procedures. And AB 1700 by Assemblymember Brian Maienschein (D-San Diego), requires the Attorney General's Office to establish on its website a place for the public to report suspected stolen goods found on online marketplaces. 
Both bills take effect on January 1, 2023.