Facebook, Instagram & WhatsApp offline in global outage- 7 billion affected
A Facebook spokesman said engineers are 'working on resolving this issue' but gave no indication of a cause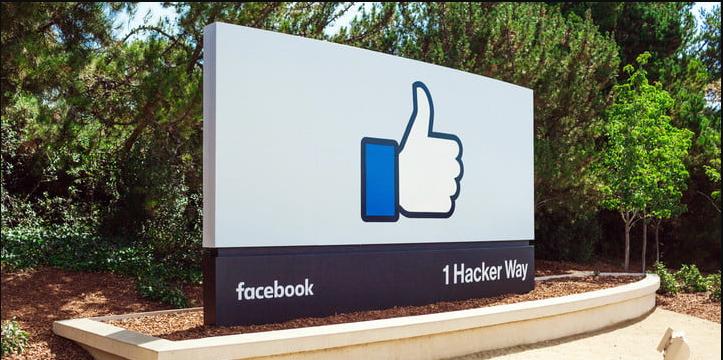 MENLO PARK, Ca. – Social media giant Facebook along with its subsidiary internet services Instagram and WhatsApp, were knocked offline globally Monday. On Twitter, Facebook communications exec Andy Stone said, "We're aware that some people are having trouble accessing our apps and products. We're working to get things back to normal as quickly as possible, and we apologize for any inconvenience."
A Facebook spokesman said that engineers are 'working on resolving this issue' but gave no indication of a cause nor would the spokesperson estimate restoration of the services.
Instagram and friends are having a little bit of a hard time right now, and you may be having issues using them. Bear with us, we're on it! #instagramdown

— Instagram Comms (@InstagramComms) October 4, 2021
Twitter in the meantime cheekily poked fun at the situation:
hello literally everyone

— Twitter (@Twitter) October 4, 2021
To which the McDonald's corporation also took a light hearted approach tweeting:
59.6 million nuggets for my friends

— Twitter (@Twitter) October 4, 2021
According to a Facebook source, the company's internal systems are also suffering an outage and it is estimated that globally the outage is affecting approximately 7 billion users of the various Facebook products/services.
Was just on phone with someone who works for FB who described employees unable to enter buildings this morning to begin to evaluate extent of outage because their badges weren't working to access doors.

— Sheera Frenkel (@sheeraf) October 4, 2021
Independent investigative journalist Brian Krebs reported:
We don't know why this change was made. It could well have been the result of an internal, system wide change or update that went awry. It's all speculation at this point why. FB alone is in control over its DNS records.

— briankrebs (@briankrebs) October 4, 2021
To be more precise (and Geek Factor 5) the BGP routes serving Facebook's authoritative DNS were withdrawn, rendering all Facebook domains inaccessible. That's per @DougMadory , who knows a few things about BGP/DNS.

— briankrebs (@briankrebs) October 4, 2021
The outage comes on the heels of published reports from the Wall Street Journal and the New York Times over company malfeasance revealed by a former employee of the company who also appeared in a story aired on the CBS News program 60 Minutes Sunday.
The 37-year-old former Facebook product manager, Frances Haugen, who worked on civic integrity issues at the company says documents show that Facebook knows its platforms are used to spread hate, violence and misinformation, and that the company has tried to hide that evidence.
Last month, Haugen filed complaints against the company with Federal law enforcement.
"The thing I saw at Facebook over and over again was there were conflicts of interest between what was good for the public and what was good for Facebook, and Facebook over and over again chose to optimize for its own interests, like making more money," Haugen told "60 Minutes."
"60 Minutes" correspondent Scott Pelly quoted one internal Facebook (FB) document as saying: "We have evidence from a variety of sources that hate speech, divisive political speech and misinformation on Facebook and the family of apps are affecting societies around the world."
This scathing indictment reflects the findings of the 2021 GLAAD Social Media Safety Index report: Facebook has put profits over user safety for far too long. It's time for the company to make their products safe — for LGBTQ people, and for everyone. https://t.co/1CaUdgEs6O

— GLAAD (@glaad) October 4, 2021
Facebook Whistleblower Frances Haugen: The 60 Minutes Interview:
Tom Daley: Bad Dad Jokes!
Terrible jokes, but I love them! Not sure if Lance does…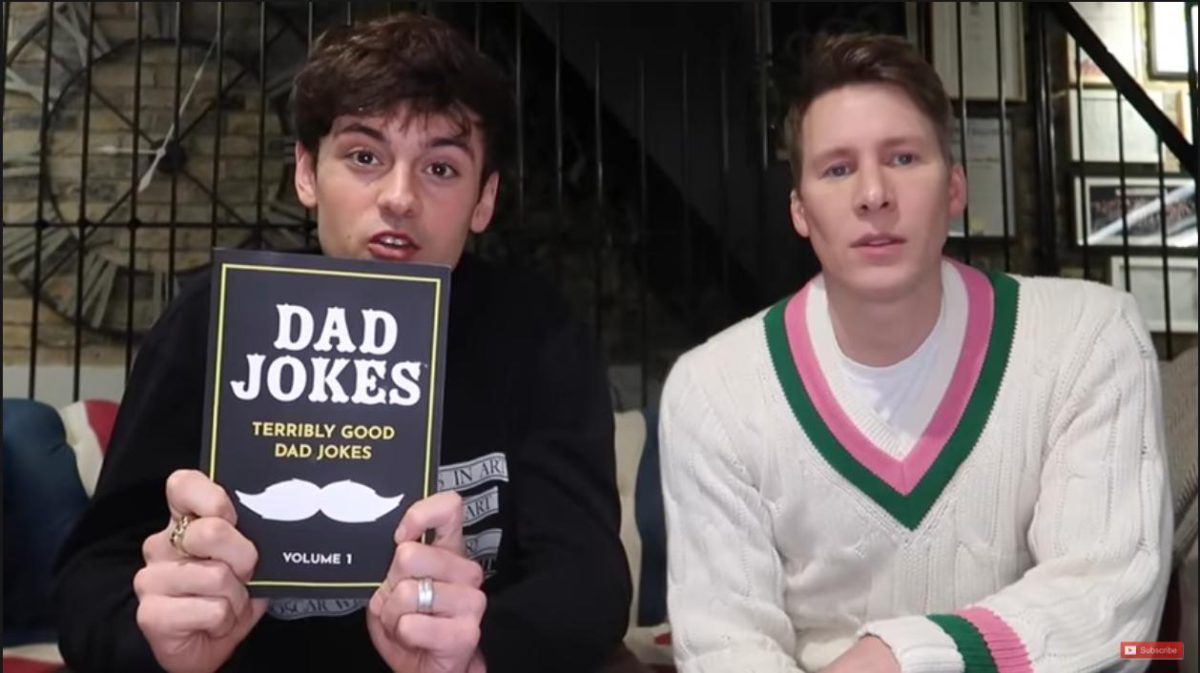 LONDON – British Olympian and gold medalist diver Tom Daley along with his husband D. Lance Black pass along some really terrible 'Dad' jokes.
SPLC listed hate group launches homophobic attack on Hilton Hotels Ad
Hilton Worldwide has been noted and recognized for its ongoing commitment to being an LGBTQ+ affirming corporation for the LGBTQ+ community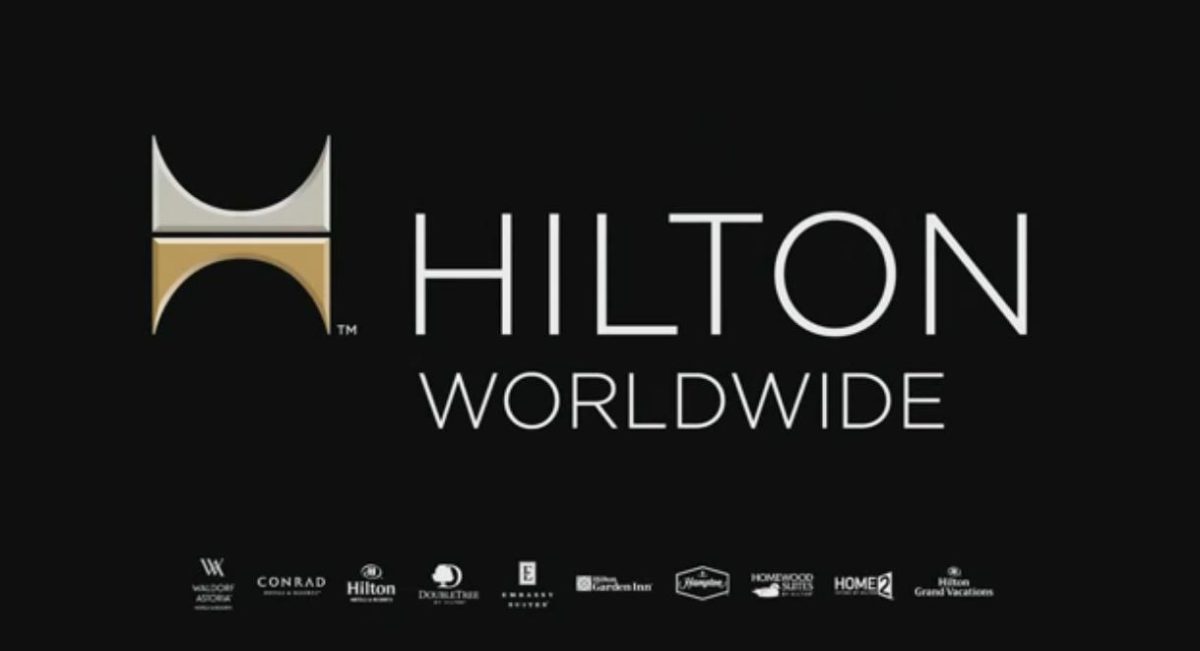 TUPELO, Ms. – In a petition and donation solicitation mass emailing this week, the Southern Poverty Law Center listed anti-LGBTQ+ hate and extremist group, One Million Moms railed against the McLean, Virginia- based Hilton Worldwide for an LGBTQ+ affirming advert.
Monica Cole, the group's executive director which GLAAD has labeled 'One Meddling Mom,' called out the global hospitality giant for an advert originally run in the beginning of December that showed a couple of gay parents, checking into their hotel room with their sleeping kid using the Hilton mobile app.
Cole decried the advert saying; "Hilton's current commercial "Make an Entrance with the Hilton App" attempts to normalize sin by featuring two men together with a young boy. The two dads are shown walking through the hotel lobby and to their room while one dad carries the sleeping toddler."
She then continued her objection writing; "Promoting same sex relationships has nothing to do with marketing their company. Yet Hilton wants to make it clear where they stand on this controversial topic, instead of remaining neutral in the culture war. One Million Moms continues to stand up for biblical truth, which is very clear in Romans 1:26-27 about this particular type of sexual perversion.
One Million Moms must remain diligent. Scripture says multiple times that homosexuality is wrong, and God will not tolerate this sinful nature."
Hilton Worldwide has been noted and recognized for its ongoing commitment to being an LGBTQ+ affirming corporation for the LGBTQ+ community and has earned excellent scores on the Human Rights campaign's Corporate Equality Index for several years as an affirming and safe working environment for LGBTQ+ employees.
Jeremy Hooper, the founder of Good As You a popular LGBTQ+ rights website known for both its strong opposition research and its irreverent tone and a veteran commentator as well as strategist focused on LGBTQ rights wrote:
"In the decade that I have been aware of One Million Moms, she [ Cole ] is quite literally the only staff member I have ever heard anyone name. She is the one and only person who appears on their petitions, as well as the one and only person who speaks for them to the media. She is the mom. Her. Solo. One person, supposedly representing one million."
"OMM is pretty capable when it comes to getting ink. It's typically dismissive, if not outright derisive, press. Most often the anti-LGBTQ campaign to which it is attached goes absolutely nowhere and the company under attack continues right along serving its entire customer base rather than cutting out the share that AFA/OMM believes to be anti-godly mistakes. Still, Monica Cole and her minuscule operation that masquerades as "millions" does get people talking." Hooper added.
Cole finishes off her attack on Hilton writing:
"Hilton attempting to redefine the family crosses a line Hilton should have never crossed. There is concern about the way this advertisement is pushing the LGBTQ agenda, but an even greater concern is that the commercial is airing when children are likely to be watching television. To make matters worse, this advertisement has aired during family viewing time such as football games and primetime.
TAKE ACTION! If you agree that this ad is inappropriate, sign our petition urging Hilton to pull its "Two Gay Dads" commercial immediately. And please share this with your friends and family," she urges the emailing's recipients.
The Southern Poverty Law Center has listed the 45-year-old American Family Association, (AFA), as a hate and extremist group, which Cole's One Million Moms group is a part of for its lies and harmful propaganda about LGBTQ+ people.
**********************
Hilton – Make an Entrance with the Hilton App (2021)
Facebook group offers some LGBTQ+ people a stand-in family
Blevins says he was blessed with affirming parents said the overwhelming response his TikTok received inspired him to start the group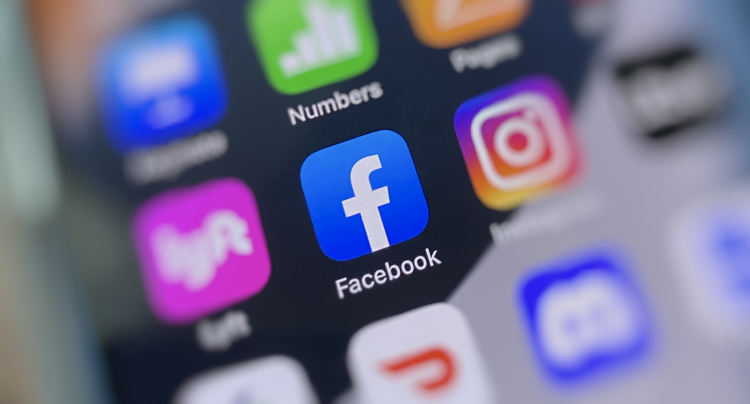 EASTERN TENNESSEE – The Facebook group TikTok Stand In Families is helping LGBTQ+ people with unaccepting families by giving them love, comfort and family – even if it's just for one day.
USA Today reports that the group, which has nearly 30,000 queer people and allies, started with a TikTok video that showed a stranger offering to stand with same-sex couples whose parents didn't support them.
"There's parents that want to be there for you on your big day, and we'll be your biggest fans," Daniel Blevins said in the video.
Blevins, the group's co-founder who says he was blessed with affirming parents, told the newspaper that the overwhelming response his TikTok received inspired him to start the group with his friend Rae Otto.
"For me, it's kind of a way of giving them what I had," said Blevins, an Eastern Tennessee dad.
According to the newspaper, it fills a void for LGBTQ+ people with unaccepting families and "sends a message: You are enough, and you are not alone."
The two choose to keep the group private, especially for those who are not out. According to USA Today, they also moderate posts to ensure that their group is a safe place.
Bec Mueffelmann – a Durham, North Carolina, resident who uses they/them pronouns – was scrolling through their "For You" page one day when they saw Blevins' video.
"This group provides a point of connection online, if they just need somebody to listen like in a private message, but it also does a good job of connecting people physically," Mueffelmann, 32, told the paper.
Mueffelmann is married and lives with members of their "chosen family," but is no longer in contact with their biological family, according to the newspaper.
"My parents, particularly, were not making much of an effort with my pronouns," they said. "So I got to a place of realizing I needed a break to evaluate and to tell them what was up and give myself some space to heal."
Mueffelmann and their husband joined the Facebook group in October, a few weeks shy of their birthday, after connecting with another member, Sarah Beth Craven, who would later tell the group that this Thanksgiving would be her first without her family.
Otto, the group's other founder, told the newspaper, "I'm not an emotional person, but for me, it's been emotional."
"I've even found family through the group myself," she added. "I went out to Atlanta this year to go visit somebody who I consider my chosen mother and spent the week with her … and Dan, he's my chosen brother. I consider him blood."