Facebook, Instagram & WhatsApp offline in global outage- 7 billion affected
A Facebook spokesman said engineers are 'working on resolving this issue' but gave no indication of a cause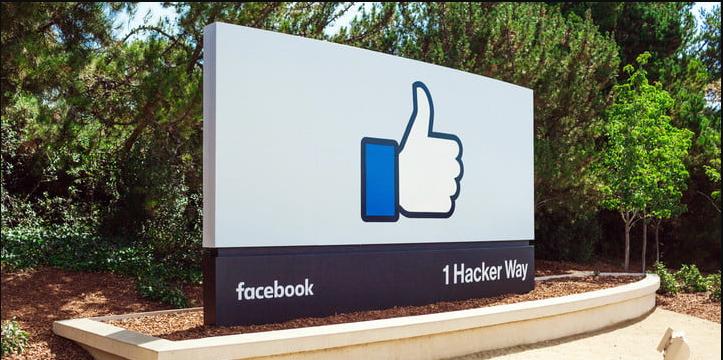 MENLO PARK, Ca. – Social media giant Facebook along with its subsidiary internet services Instagram and WhatsApp, were knocked offline globally Monday. On Twitter, Facebook communications exec Andy Stone said, "We're aware that some people are having trouble accessing our apps and products. We're working to get things back to normal as quickly as possible, and we apologize for any inconvenience."
A Facebook spokesman said that engineers are 'working on resolving this issue' but gave no indication of a cause nor would the spokesperson estimate restoration of the services.
Instagram and friends are having a little bit of a hard time right now, and you may be having issues using them. Bear with us, we're on it! #instagramdown

— Instagram Comms (@InstagramComms) October 4, 2021
Twitter in the meantime cheekily poked fun at the situation:
hello literally everyone

— Twitter (@Twitter) October 4, 2021
To which the McDonald's corporation also took a light hearted approach tweeting:
59.6 million nuggets for my friends

— Twitter (@Twitter) October 4, 2021
According to a Facebook source, the company's internal systems are also suffering an outage and it is estimated that globally the outage is affecting approximately 7 billion users of the various Facebook products/services.
Was just on phone with someone who works for FB who described employees unable to enter buildings this morning to begin to evaluate extent of outage because their badges weren't working to access doors.

— Sheera Frenkel (@sheeraf) October 4, 2021
Independent investigative journalist Brian Krebs reported:
We don't know why this change was made. It could well have been the result of an internal, system wide change or update that went awry. It's all speculation at this point why. FB alone is in control over its DNS records.

— briankrebs (@briankrebs) October 4, 2021
To be more precise (and Geek Factor 5) the BGP routes serving Facebook's authoritative DNS were withdrawn, rendering all Facebook domains inaccessible. That's per @DougMadory , who knows a few things about BGP/DNS.

— briankrebs (@briankrebs) October 4, 2021
The outage comes on the heels of published reports from the Wall Street Journal and the New York Times over company malfeasance revealed by a former employee of the company who also appeared in a story aired on the CBS News program 60 Minutes Sunday.
The 37-year-old former Facebook product manager, Frances Haugen, who worked on civic integrity issues at the company says documents show that Facebook knows its platforms are used to spread hate, violence and misinformation, and that the company has tried to hide that evidence.
Last month, Haugen filed complaints against the company with Federal law enforcement.
"The thing I saw at Facebook over and over again was there were conflicts of interest between what was good for the public and what was good for Facebook, and Facebook over and over again chose to optimize for its own interests, like making more money," Haugen told "60 Minutes."
"60 Minutes" correspondent Scott Pelly quoted one internal Facebook (FB) document as saying: "We have evidence from a variety of sources that hate speech, divisive political speech and misinformation on Facebook and the family of apps are affecting societies around the world."
This scathing indictment reflects the findings of the 2021 GLAAD Social Media Safety Index report: Facebook has put profits over user safety for far too long. It's time for the company to make their products safe — for LGBTQ people, and for everyone. https://t.co/1CaUdgEs6O

— GLAAD (@glaad) October 4, 2021
Facebook Whistleblower Frances Haugen: The 60 Minutes Interview:
Did Marvel Comics just reveal a classic X-Men character is trans?
Until now, the X-Men have never had a trans member That may have just changed with the publication of X-Men Blue: Origins #1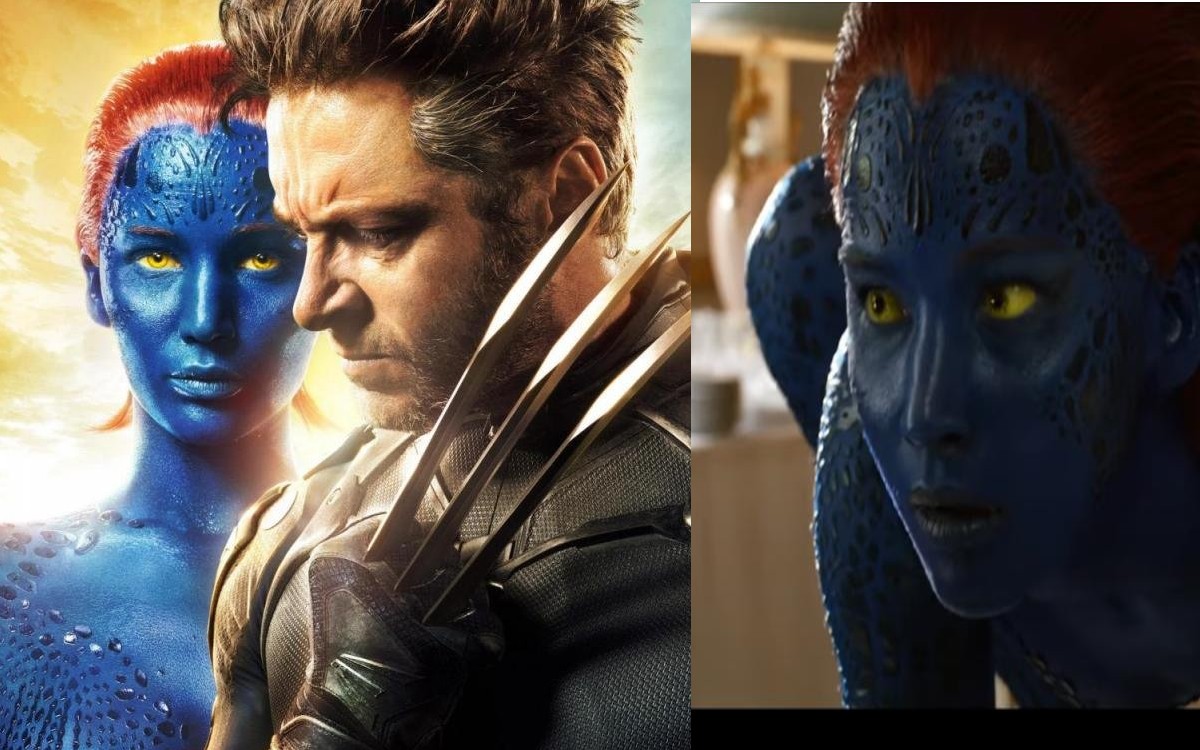 By Rob Salerno | HOLLYWOOD – Marvel Comics' mutant superheroes the X-Men have always been a metaphor for the struggle against prejudice, boasting a diverse cast of characters that have represented a wide spectrum of characters of different races, sexual orientations, and even species. But until now, the X-Men have never had a trans member.
That may have just changed with the publication of X-Men Blue: Origins #1 by Si Spurrier, Wilton Santos, and Marcus To this week, a story that finally gives the full origin of the mysterious Nightcrawler, who had previously been established as the son of the shape-changing Mystique and a demon named Azazel – all three characters who have appeared in Fox's X-Men films.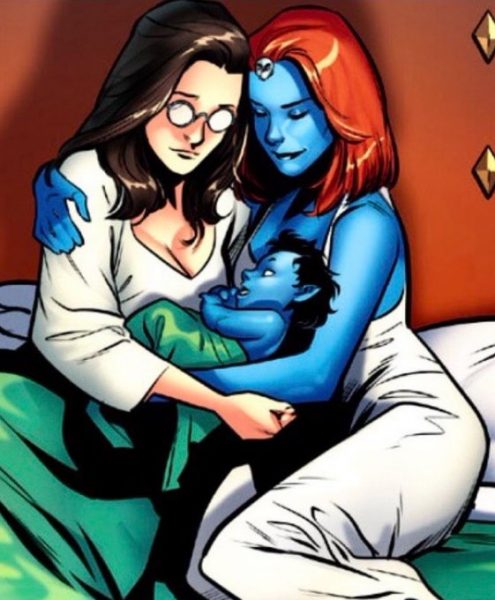 Be warned, spoilers follow from here.
In the new issue, Mystique finally confesses the truth of Nightcrawler's birth. As Mystique now tells it, she didn't actually give birth to Nightcrawler – her female partner and longtime lover Destiny did. And Nightcrawler's father? Well, Nightcrawler's biological father is actually Mystique, who explains that with her shape-changing powers, she has lived as both male and female.
Does that make Mystique trans? Well, the T-word is never actually uttered in the comic, but Mystique's own words when Nightcrawler protests that she's female are a firm rejection of the gender binary.
"Don't be pathetic. I have lived for years as sapiens males. Years more as females. Do you know what I have observed? They're all as awful as each other. The only true binary division lies not between the genders or sexes or sexualities. It lies between those who are allowed to be who they wish, and those denied that right," she says.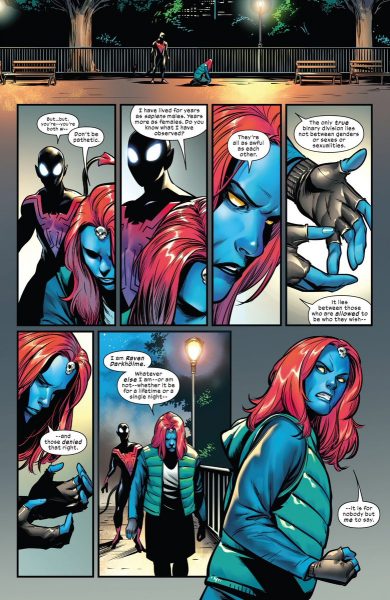 The revelation isn't entirely unprecedented. It has long been known in fan circles that Mystique's creator and longtime X-Men writer Chris Claremont had intended to reveal that Mystique and Destiny were Nightcrawler's parents, but that Marvel Comics wouldn't permit queer characters in their books in the 1980s. 
Eventually Marvel reversed that policy, and Mystique and Destiny's relationship is a main story in current X-Men comics, with Marvel even referring to them as "the greatest love story in mutant history" in a recent press release. Marvel has also published comics set in an alternate universe where Mystique is portrayed as male.
While more openly trans characters have appeared in mainstream comics in recent years, these characters have mostly been relegated to guest-starring and supporting characters. For example, Marvel introduced the trainee member Escapade in the X-Men spinoff comic New Mutants last year, while Marvel's TV shows Jessica Jones and She-Hulk: Attorney at Law gave both heroines trans assistants.
Mystique is now arguably the highest-profile trans character in mainstream superhero comics, as a major character in comics' biggest franchise, and having been portrayed by Jennifer Lawrence and Rebecca Romijn in seven X-Men films.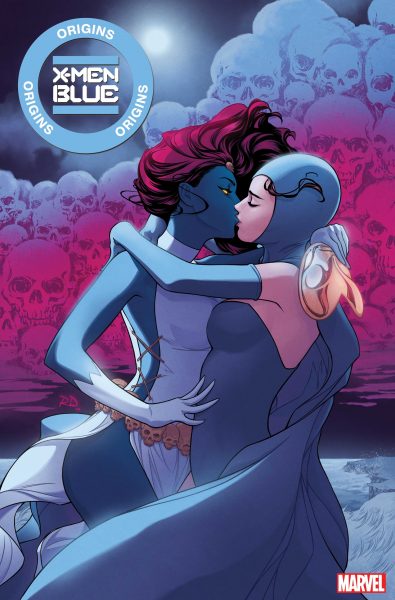 Early reaction to the story has been incredibly positive from X-Men's queer fandom.
"The heart of the story is Mystique embodying the trans ideal of complete and total bodily autonomy, transcending sex and gender to create life with the woman she loves," wrote @LokiFreyjasbur on Twitter.
Marvel Comics is wholly owned by Disney.
Marvel advancing a story about a gender-nonconforming character flies in the face of a disturbing recent trend in corporate America of being overly cautious about LGBT issues in the wake of far-right backlash after Bud Light partnered with a trans influencer and Target put up its annual Pride display.
******************************************************************************************
Rob Salerno is a writer and journalist based in Los Angeles, California, and Toronto, Canada.