U.S. District Court blocks Texas S.B. 8 abortion ban
Depriving citizens by direct state action would be flagrantly unconstitutional, Texas contrived an unprecedented & transparent scheme instead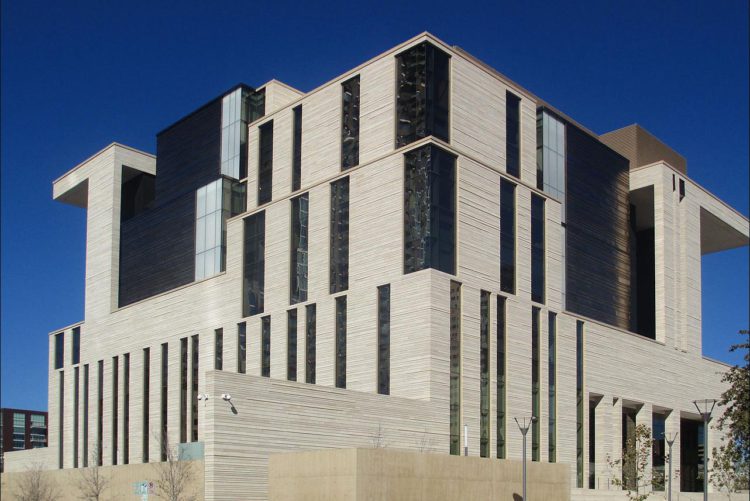 AUSTIN – Late Wednesday evening U.S. District Court Judge Robert Pitman blocked enforcement of the controversial Texas law S.B. 8 that bans all abortions without exception after 6 weeks, a point when most women aren't even aware they are pregnant.
Writing in his 113 page order, Pitman labeled the law an "offensive deprivation of such an important right" referring to women's reproductive rights then added;
"A person's right under the Constitution to choose to obtain an abortion prior to fetal viability is well established," Pitman wrote. "Fully aware that depriving its citizens of this right by direct state action would be flagrantly unconstitutional, (Texas) contrived an unprecedented and transparent statutory scheme to do just that."
Pitman said "people seeking abortions face irreparable harm when they are unable to access abortions" and that temporarily blocking Texas' law from going into effect would allow abortions to proceed "at least for some subset of affected individuals."
"From the moment (the law) went into effect, women have been unlawfully prevented from exercising control over their lives in ways that are protected by the Constitution," he wrote.
Pitman also took aim at the provisions in the law that allows any private individual to sue abortion providers or those who aid and abet procedures that violate the law. Successful litigants can collect $10,000 under the law's provisions.
"The State created a private cause of action by which individuals with no personal interest in, or connection to, a person seeking an abortion would be incentivized to use the state's judicial system, judges, and court officials to interfere with the right to an abortion," he wrote.
Pitman then called out the Republican lawmakers who drafted the measure: "There can be no doubt that S.B. 8 was a deliberate attempt by lawmakers, notably its author, State Senator Bryan Hughes, to "find another way" around resistance to enforcement of laws criminalizing abortion."
He then castigated them writing, "The State contends that S.B. 8 does not constitute an outright "ban" on pre-viability abortions; rather it attempts to characterize the law as a regulation that poses "mere obstacles" to pre-viability abortion access. But there can be no question that S.B. 8 operates as a ban on pre-viability abortions in contravention of Roe v. Wade, and "equates to a near categorical ban on abortions beginning six weeks after a woman's last menstrual period, before many women realize they are pregnant, and months before fetal viability."
The judge also noted the burden the restrictions had placed on women; 'Texas residents forced to leave the state must also contend with the abortion restrictions and backlogs in other states. The Court finds credible the evidence showing that the inundation of Texas patients overburdens abortion services in other states, many of which are already stretched to the breaking."
Pitman then outlined the harm caused by the law: "Despite the State's attempts to obscure the question, the irreparable harm inquiry is in reality quite clear: people seeking abortions face irreparable harm when they are unable to access abortions; these individuals are entitled to access to abortions under the U.S. Constitution; S.B. 8 prevents access to abortion; a preliminary injunction will allow—at least for some subset of affected individuals—abortions to proceed that otherwise would not have.94 The harm from S.B. 8 has already materialized, as "[t]he civil penalties and burdens of litigation threatened by this ban are severe and . . . . have already prevented abortion providers from carrying out [their] medical and ethical duties."
Wednesday's preliminary injunction prevents judges or court clerks in the state from accepting lawsuits sanctioned by the ban and requires the state to publish a copy of the injunction on its public-facing court websites "with a visible, easy-to-understand instruction to the public that S.B. 8 lawsuits will not be accepted by Texas courts," the Austin American-Statesman reported.
In a statement issued by the White House Wednesday evening, Press Secretary Jen Psaki said;
"Tonight's ruling is an important step forward toward restoring the constitutional rights of women across the state of Texas. S.B. 8 not only blatantly violates the right to safe and legal abortion established under Roe v. Wade, but it creates a scheme to allow private citizens to interfere with that right and to evade judicial review.
The fight has only just begun, both in Texas and in many states across this country where women's rights are currently under attack. That's why the President supports codifying Roe v. Wade, why he has directed a whole-of-government response to S.B. 8, and why he will continue to stand side-by-side with women across the country to protect their constitutional rights."
United States Attorney General Merrick Garland said in a statement released by the U.S. Department of Justice that the decision "is a victory for women in Texas and for the rule of law."
Suspended prosecutor files suit against Florida Governor Ron DeSantis
"What's happening here is, he's trying to throw out a free and fair election," Warren said on CNN early Wednesday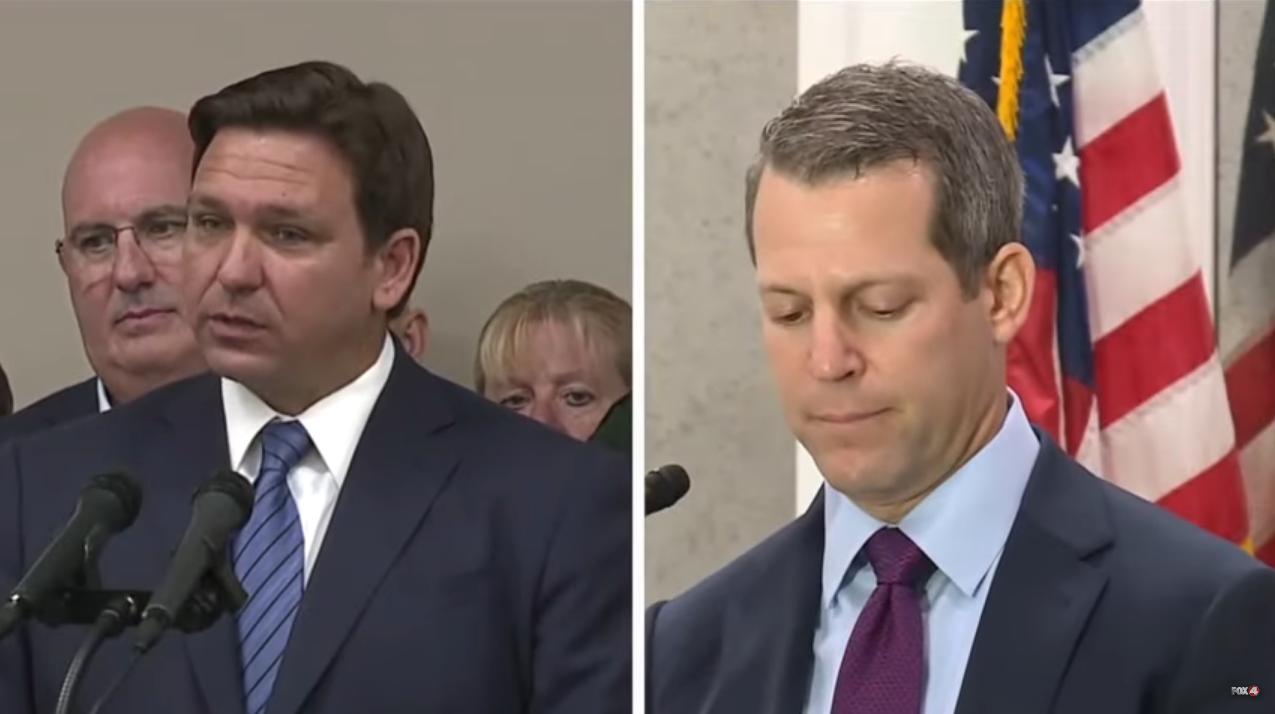 FORT MYERS, Fl. – Hillsborough County State Attorney Andrew Warren, an elected Florida prosecutor removed from office by Republican Governor Ron DeSantis for signing a national pledge to not prosecute women and doctors for violating Florida abortion statues or families seeking treatments for transgender minors, filed suit Wednesday in United States District Court for the Middle District of Florida.
Governor DeSantis' office issued a statement two weeks ago saying: "We are suspending Soros-backed 13th circuit state attorney Andrew Warren for neglecting his duties as he pledges not to uphold the laws of the state."
DeSantis's move, per a clause in the state's constitution, would have the effect of removing Warren from office.
"DeSantis's Order does not identify any actual conduct by Warren related to his official duties involving alleged criminal activity for seeking gender-affirming healthcare or abortion," the lawsuit said. "DeSantis's Order does not identify any other conduct by Warren or other reason sufficient to justify a suspension."
"What's happening here is, he's trying to throw out a free and fair election," Warren said on CNN early Wednesday. "Even my 8-year-old understands this."
Warren described the pledge circulated by prosecutors around the country as "a value statement," not a definitive decision on how he might handle any particular case. He also noted that Florida's new ban on abortions after 15 weeks of gestation has been ruled unconstitutional and that the state doesn't even have a law against hormone treatments for transgender minors.
"The First Amendment protects the right of elected officials to speak out on matters of public controversy, and in fact, it does so because it's so important that the voters who choose these elected officials know where they stand on these issues," Jean-Jacques Cabou, a lawyer for Warren, said in a phone interview with Fox affiliate WFTX-TV, Fox 4 News Cape Coral.
U.S. Appellate Court rules trans people have legal protections under ADA
"This is a thorough, well-reasoned opinion recognizing that the ADA prohibits discrimination against individuals with gender dysphoria"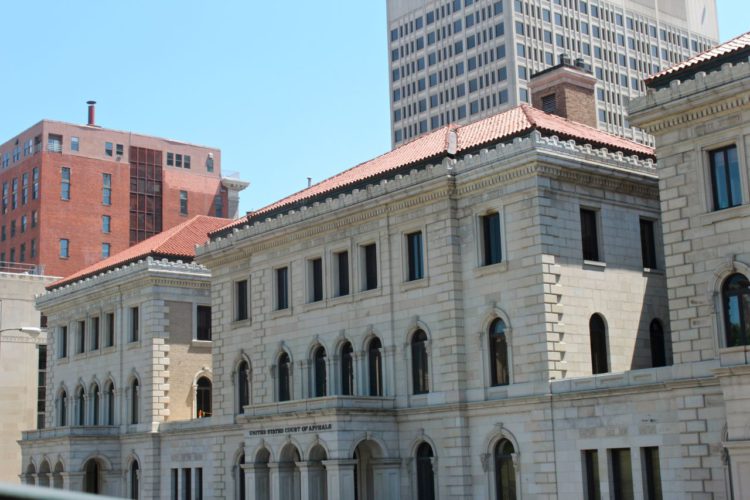 RICHMOND – Transgender people have additional protections from discrimination in the eyes of federal law for having a disability if they experience gender dysphoria, the U.S. Fourth Circuit Court of Appeals ruled Tuesday in a consequential decision that marks a first for a federal appeals court.
A three-judge panel on the Fourth Circuit, which has jurisdiction over Virginia, North Carolina and South Carolina, determined the Americans with Disability Act prohibits discrimination against people with gender dysphoria — despite explicit language in the law excluding "transsexualism" and "gender identity disorder" as a protected classes.
U.S. Circuit Court Judge Diana Gribbon Motz, an appointee of Bill Clinton, wrote in a 56-page decision gender dysphoria doesn't fall under the those two categories in the law because "gender dysphoria is not a gender identity disorder."
"[T]he ADA excludes from its protection anything falling within the plain meaning of 'gender identity disorders,' as that term was understood 'at the time of its enactment,'" Motz writes. "But nothing in the ADA, then or now, compels the conclusion that gender dysphoria constitutes a 'gender identity disorder' excluded from ADA protection."
As a result, the appeals court remanded the case for additional review to the lower trial court, which had come to the opposite conclusion and determined transgender aren't covered under ADA.
The case was filed a Kesha Williams, a transgender woman with gender dysphoria who spent six months, incarcerated in the Fairfax County Adult Detention Center. Although she was initially housed in a women's prison, she was transferred to a man's prison when officials learned she was transgender and was faced delays in getting transition-related care as well as harassment from fellow inmates and prison officials.
Among the group advocating in the case for additional protections under ADA were LGBTQ groups, including GLBTQ Legal Advocates & Defenders and the National Center for Lesbian Rights, which filed a friend-of-the-court brief before the Fourth Circuit.
Jennifer Levi, GLAD's transgender rights project director, said in a statement the decision is a "huge win" for transgender advocates because "there is no principled reason to exclude transgender people from our federal civil rights laws."
"It's incredibly significant for a federal appeals court to affirm that the protections in our federal disability rights laws extend to transgender people," Levi said. "It would turn disability law upside down to exclude someone from its protection because of having a stigmatized medical condition. This opinion goes a long way toward removing social and cultural barriers that keep people with treatable, but misunderstood, medical conditions from being able to thrive."
The idea transgender people are covered under ADA has been controversial even among transgender people. On one hand, reading the law to include transgender people gives them added legal protections. On the other hand, transgender advocates have fighting hard for years to make the case being transgender isn't a mental disorder. The American Psychological Association removed "gender dysphoria" as a type of mental disorder with the publication of DSM–5 in 2013.
"This is a thorough, well-reasoned opinion recognizing that the Americans with Disabilities Act prohibits discrimination against individuals with gender dysphoria," said NCLR's Legal Director Shannon Minter. "This decision sets a powerful precedent that will be important for other courts considering this critical issue."
Although the Fourth Circuit is the first federal appeals court to rule transgender people have protections under the Americans with Disabilities Act, other courts have come to the same determination. In 2017, a federal trial judge in Pennsylvania ruled transgender people are able to sue in cases of discrimination under ADA despite the exclusions under the law.
"The effort to exclude transgender people from their rightful protections under the ADA was always baseless and discriminatory," said Joshua Block, Staff Attorney at the American Civil Liberties Union's LGBTQ & HIV Project, "and we're thankful the Fourth Circuit affirmed that reality today. Transgender people are denied a multitude of reasonable rights and accommodations, particularly while incarcerated, and today's ruling is a step forward for their fairness and equality."  
Michigan AG Nessel joins coalition opposing Florida's 'Don't Say Gay' law
"Non-inclusive educational environments have severe negative health impacts on LGBTQ+ students, resulting in increased mental health issues"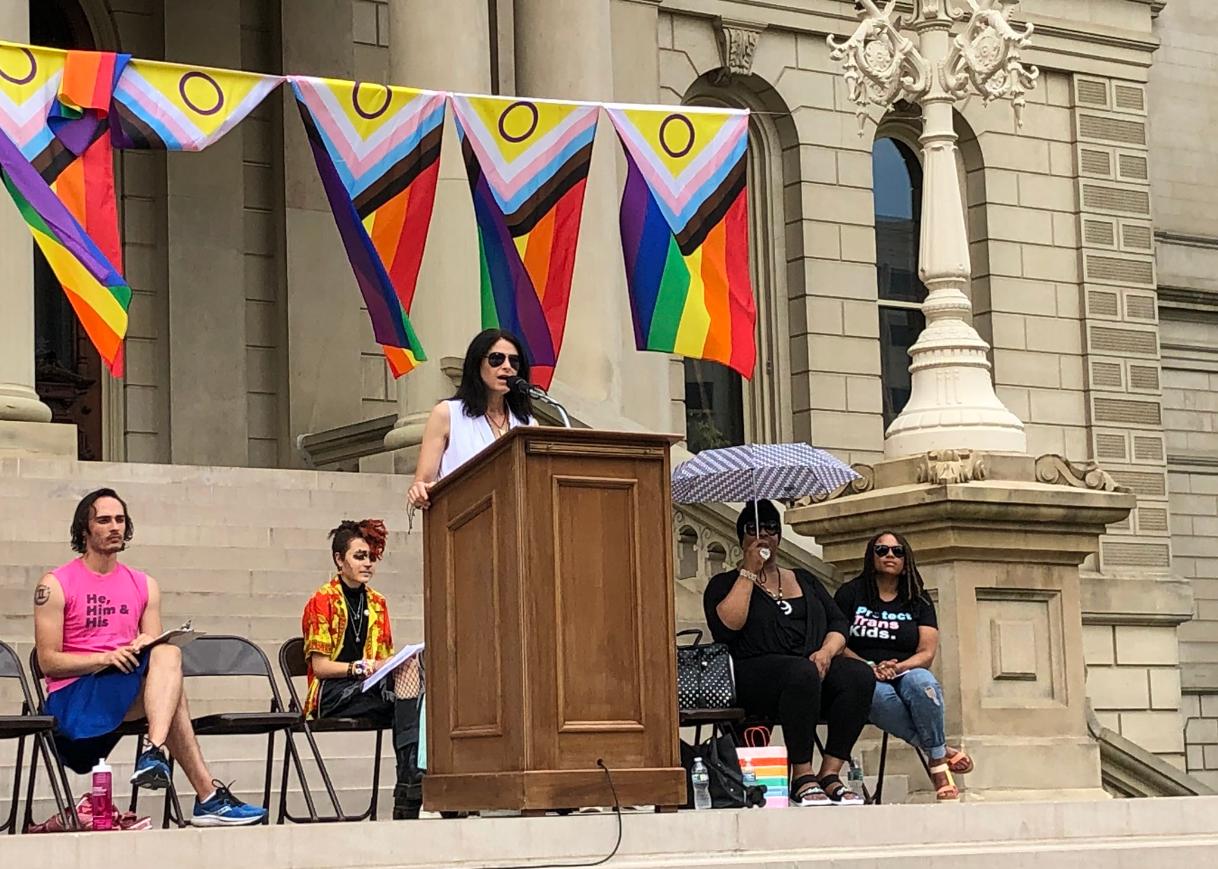 By Jon King | LANSING – Michigan Attorney General Dana Nessel has joined a coalition of 16 attorneys general from across the country in filing an amicus brief opposing Florida's "Parental Rights in Education Act," otherwise known as the "Don't Say Gay" law.
Nessel, a Democrat who is Michigan's first openly gay top statewide official, says that the law, which prevents classroom discussion of sexual orientation or gender identity, poses a serious threat to LGBTQ+ students who she says are particularly vulnerable to discrimination.
"This bill is an affront not just to educators, but also to LGBTQ+ students, especially those who may already be experiencing the stigmatizing effect of their identity at school," Nessel said. "This bill is not motivated by the desire to limit inappropriate content in classrooms. It is meant to have a chilling effect on how educators do their jobs and may also violate the First Amendment rights of students and teachers alike. I gladly join my colleagues on this brief and hope it discourages other states, including Michigan, from considering similar legislation."
The law is being challenged in federal district court by a group of students, parents, teachers and organizations seeking to prevent its enforcement by alleging that it violates, among other things, the Equal Protection Clause and the First Amendment.
The law entirely bans "classroom instruction" on sexual orientation or gender identity in kindergarten through Grade 3 while also requiring the state education agency write new classroom instructions for standards that must be followed by grades four through 12.
Opponents say that because the law does not define many of its key terms, like "classroom instruction," it is forcing Florida teachers to censor themselves out of fear of prosecution. That fear is further compounded by the fact that the law also allows a parent to bring a civil claim against a school district to enforce its prohibitions.
There are two main points in the brief.
"Florida's law is extreme," it states. "Although Florida claims the Act is intended to protect children and preserve parental choice, the attorneys general have curricula in place that allow for age-appropriate discussion of LGBTQ+ issues while respecting parental views on the topic."
"The law is causing significant harms to students, parents, teachers, and other states," claims the brief. "Non-inclusive educational environments have severe negative health impacts on LGBTQ+ students, resulting in increased rates of mental health disorders and suicide attempts. These harms extend to youth not just in Florida, but throughout the country."
Nessel is joining the amicus brief alongside Attorneys General from New Jersey, California, Colorado, Connecticut, Delaware, the District of Columbia, Hawaii, Illinois, Maine, Maryland, Massachusetts, Minnesota, Nevada, New York and Oregon.
*********************
The preceding article was previously published by the Michigan Advance and is republished with permission.
*********************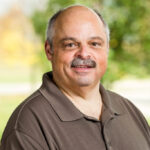 Jon King has been a journalist for more than 35 years. He is the Past President of the Michigan Associated Press Media Editors Association and has been recognized for excellence numerous times, most recently in 2021 with the Best Investigative Story by the Michigan Association of Broadcasters. He is also an adjunct faculty member at Cleary University. Jon and his family live in Howell, where he also serves on the Board of Directors for the Livingston Diversity Council.
*********************
The Michigan Advance is a hard-hitting, nonprofit news site covering politics and policy across the state. We feature in-depth stories, briefs and social media updates, as well as top-notch progressive commentary. The Advance is free of advertising and free to our readers. We wholeheartedly believe that journalists have the biggest impact by reporting close to home, explaining what's happening in our state and communities — and why. Michigan has hundreds fewer reporters than just a couple decades ago. The result is too many stories falling through the cracks.
The Advance is part of States Newsroom, a national 501(c)(3) nonprofit supported by grants and a coalition of donors and readers. The Advance retains editorial independence.