Federal Court: Twitter, Facebook, & Google not liable in Pulse shooting
The survivors and estates of the victims argued that Twitter, Facebook and Google were liable under the Anti-Terrorism Act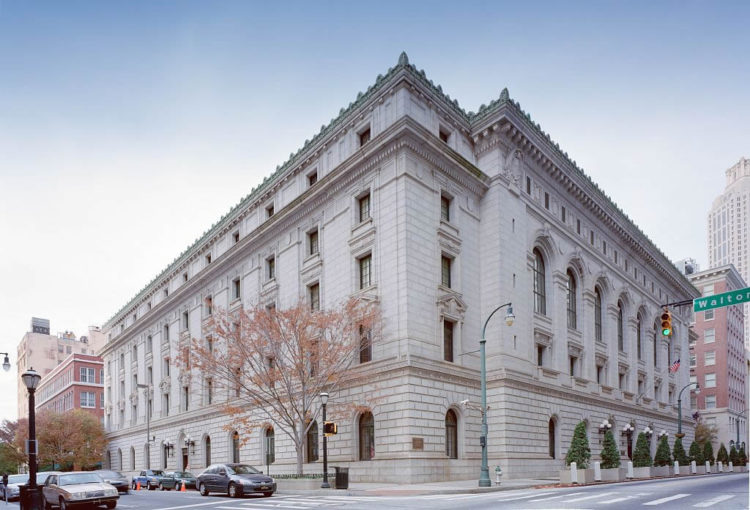 ATLANTA – A federal appeals court in Atlanta upheld a decision finding social media companies aren't liable in the June 12, 2016 Pulse nightclub mass shooting for giving the shooter access to ISIS propaganda online that was found to have inspired the attack.
In a 31-page decision issued on Wednesday, a three-judge panel on the U.S. Eleventh Circuit Court of Appeals found the trio of Big Tech companies named in the case — Twitter, Facebook and Google — can't be sued for their role in the shooting despite arguments they illegally aided and abetted the shooter under the Anti-Terrorism Act.
"We are deeply saddened by the deaths and injuries caused by Mr. Mateen's rampage, but we agree with the district court that the plaintiffs failed to make out a plausible claim that the Pulse massacre was an act of 'international terrorism' as that term is defined in the ATA," the court's decision states. "And without such an act of 'international terrorism,' the social media companies—no matter what we may think of their alleged conduct—cannot be liable for aiding and abetting under the ATA."
The panel consisted of U.S. Circuit Judge Adalberto Jordan, an Obama appointee; U.S. Circuit Judge Adalberto Jordan, a Trump appointee; and U.S. Circuit Judge Julie Carnes, another Obama appointee. Jordan wrote the decision on behalf of the judges.
The mass shooting led to the deaths of 49 patrons and injured 53 others, mainly Latino because of the Latino theme of the gay nightclub that night, and at the time was the deadliest mass shooting in the U.S. history. (A mass shooting in Las Vegas at a musical festival the next year on October 1, 2017, killed 60 people and wounded 411 which surpassed the grim numbers of the Pulse nightclub mass murder.)
The shooter, Omar Mateen, had declared allegiance to the Islamic State of Iraq and Syria, also known as ISIS and a designated foreign terrorist organization, which later claimed responsibility. Upon review after the attack by Orlando police and the FBI, Mateen was found to have used Facebook to write posts and make searches about ISIS — and was even found to have been searching for ISIS content as he was perpetuating the assault.
The survivors and estates of the victims making up the plaintiffs in the case argued Twitter, Facebook and Google were liable under the Anti-Terrorism Act, which make criminal aiding and abetting in a terrorist attack. Under the law, 18 US Code § 2333 there are civil remedies as well.
In its ruling, the 11th Circuit points out, ISIS despite claiming responsibility for the attack was never found to have engaged in planning the massacre, or was even aware of his plans, therefore not liable under the Anti-Terrorism Act. Instead, the 3 judge panel found that Mateen was "self-radicalized," making a distinction between his attack and an act of international terrorism as defined under the statute.
"Mr. Mateen was self-radicalized while living in Florida and committed mass murder there," the decision says. "A case involving a foreign terrorist who is radicalized overseas, plans his attack there, and then travels to the United States (or elsewhere) to commit an act of mass destruction may well fit the § 2332(1)(C) bill. … But this case, given the allegations in the complaint, is not close to that hypothetical."
The plaintiffs had also sought damages from three companies under Florida state law for negligent infliction of emotional distress and wrongful death.. The 11th Circuit, however, also rejected that argument on the basis they failed to adequately brief proximate the argument and therefore abandoned the challenge.
The 11th Circuit's action upholds a decision from a federal district court in Florida throwing out the case. Another court, the U.S. Ninth Circuit Court of Appeals, made a similar ruling last year in a separate case, finding social media companies weren't liable for the San Bernardino, California mass shooting in 2015.
Attorneys for the plaintiff victims and survivors didn't immediately respond Friday to the Blade's request to comment on whether or not they would seek review of the decision, either by "en banc" consideration of the full court or a petition for review to the U.S. Supreme Court. Representatives for the three social media companies also didn't immediately respond to the Blade's request to comment.
ACLU sues school district over bathroom denial for Trans students
Both students have been diagnosed with gender dysphoria, are under a physician's care, and have been prescribed hormone therapy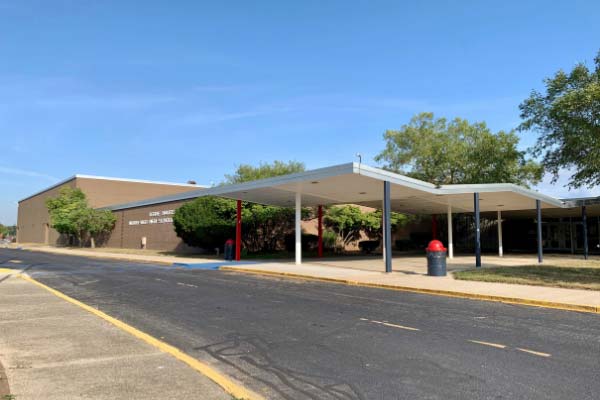 TERRA HAUTE, In. – The American Civil Liberties Union of Indiana and Indiana Legal Services filed a lawsuit in U.S. District Court for the Southern District of Indiana this week against the Vigo County School Corp, after employees denied two Terre Haute North High School students their right to use the restrooms consistent with their gender identity.  
"Denying these students access to the correct restrooms violates both the Equal Protection Clause of the Fourteenth Amendment to the United States Constitution and Title IX of the Education Amendments Act of 1972, 20 U.S.C. § 1681(a)," the ACLU stated in a press release.
Both students represented in the case have been diagnosed with gender dysphoria, are under a physician's care, and have been prescribed hormone therapy. Despite the fact that these students have long identified as male, they have been informed by school administrators that they are not allowed to use the male restrooms.
"Denying a student their right to use the correct restroom is discrimination, plain and simple," said Ken Falk, ACLU of Indiana Legal Director. "Schools should be a safe place for kids and the refusal to allow a student to use the correct restroom can be extremely damaging" 
"There are a lot of transgender kids in Indiana," Falk told Terra Haute CBS News affiliate WTHI. "There are a lot of schools systems refusing to recognize them as having gender dysphoria. There are a lot of kids who are suffering. I think it's the hope of these two young men that not only can they get some remedy for themselves but they can help educate schools to do not just the right thing but do what is required by the law." 
"The law gives transgender students the same opportunities as their peers to learn, grow, and succeed at school," said Kathleen Bensberg, Staff Attorney with the LGBT Project at Indiana Legal Services. "We look forward to working with ACLU to represent these students in this case."
Students who are denied access to the correct restroom, may confront increased bullying and may avoid using the restroom altogether while in school. 
🚨 BREAKING: Alongside @inlegalsvc, we're suing the Vigo County School Corp after school employees denied two transgender students their right to use the restrooms consistent with their gender identity.

— ACLU of Indiana (@ACLUIndiana) November 8, 2021
Teen sues Tennessee over anti-Trans youth sports bill
"To have the legislature pass a law that singled out me and kids like me to keep us from being part of a team, that crushed me, it hurt"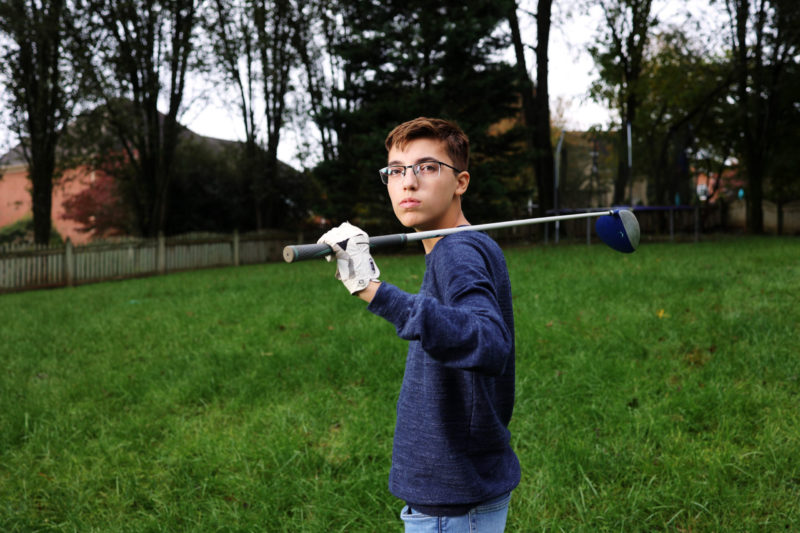 NASHVILLE — Luc Esquivel, a 14-year-old boy from Knoxville, Tennessee, is suing the state over an anti-trans youth sports law. 
The American Civil Liberties Union (ACLU), the ACLU of Tennessee and Lambda Legal filed the lawsuit on behalf of Esquivel in the U.S. District Court for the Middle District of Tennessee, arguing that the law is discriminatory and unconstitutional.
The law, S.B. 228, bans trans children from participating on middle and high school sports teams that match their gender by requiring student athletes to prove the sex they were assigned at birth with an "original" birth certificate or other forms of proof. Tennessee Republican Gov. Bill Lee signed the bill in March.
Esquivel, a freshman at Farragut High School in Knoxville, was looking forward to trying out for the school's golf team before Lee signed the bill.
"I was really looking forward to trying out for the boys' golf team and, if I made it, training and competing with and learning from other boys and improving my game," said Esquivel, an avid golfer. "Then, to have the legislature pass a law that singled out me and kids like me to keep us from being part of a team, that crushed me, it hurt very much. I just want to play, like any other kid."
Luc Esquivel's mother, Shelley, said the situation still makes her "so angry."
"A mother wants to see their kid happy, thriving, enjoying being a kid," she said. "High school sports are an important part of that. I know how much Luc was looking forward to playing on the boys' golf team. It's heartbreaking to see him miss out on this high school experience, and it is painful for a parent to see their child subjected to discrimination because of who they are. I'm proud Luc is taking this step, and his father and I are with him all the way."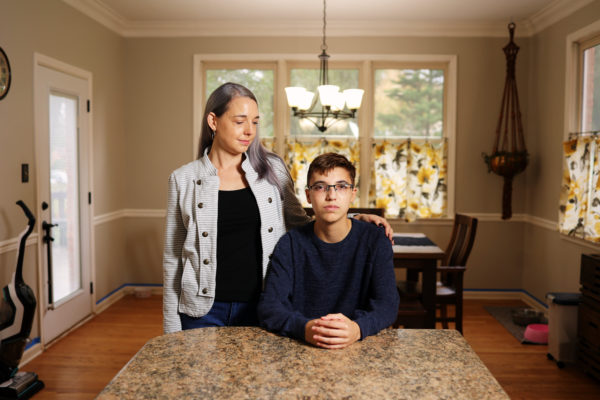 According to the ACLU, the Tennessee law is one of hundreds of anti-LGBTQ+ bills pushed in state legislatures across the country in 2021.
As the bill made its way through the state legislature, it garnered no endorsements from mainstream sporting or health organizations. Many such organizations — like the American Academy of Pediatrics and the NCAA — don't support legislation like Tennessee's.
The NCAA issued a message in support of trans athletes earlier this year.
"The NCAA Board of Governors firmly and unequivocally supports the opportunity for transgender student-athletes to compete in college sports," wrote the NCAA. "This commitment is grounded in our values of inclusion and fair competition."
Lee defended the bill in February, saying trans girls would "destroy women's sports" if they weren't banned.
Hedy Weinberg, the executive director of the ACLU of Tennessee, said, "When Tennessee lawmakers passed this discriminatory law, they could not identify a single instance of a Tennessee student facing any harm from a transgender athlete playing sports. However, the emotional cost of this law to transgender student athletes is tremendous."
Sasha Buchert, senior attorney at Lambda Legal, adds that an "endless" amount of research shows the short-term and long-term benefits for kids who participate in school sports.
"For trans kids, who often experience alienation and stigmatization, participating on teams with their peers is especially important," said Buchert. "Luc just wants to play golf with other boys, to be part of the team, and to improve his game. Like all kids, he just wants to play."
Federal courts in Idaho and West Virginia have blocked anti-trans bills. A federal court in Connecticut dismissed a challenge to policies that allow trans girls to participate on girls' sports teams.
In addition to the anti-trans sports bill, Lee has also signed an anti-LGBTQ+ education bill, an anti-trans bathroom bill and a law banning gender-affirming care for trans youth this year.
Federal judge opens door to discriminate against LGBTQ+ people
The case has experts wondering if it will end up at the Supreme Court, too early to say whether the high court would consider the issue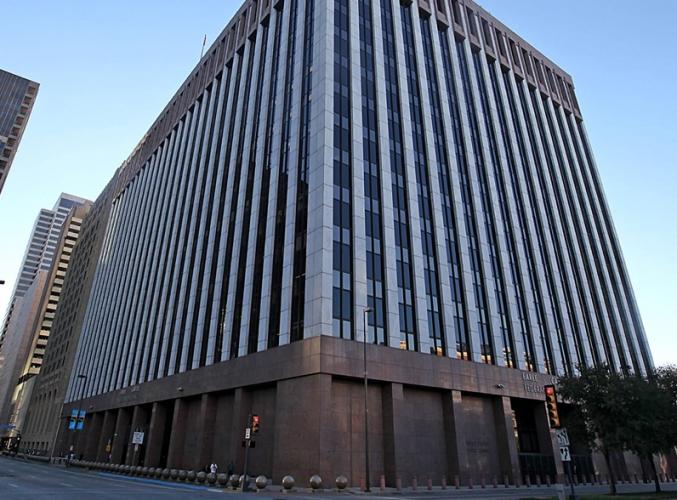 DALLAS — A federal judge in Texas issued a ruling opening the door for private employers to use religion to shield against anti-LGBTQ+ discrimination claims. Attorneys and academics question whether the ruling will survive appellate review, according to Bloomberg Law.
Reed O'Connor, a U.S. district court judge for the Northern District of Texas, found that Christian-run businesses can legally discriminate against LGBTQ+ people, using the Religious Freedom Restoration Act (RFRA) and the First Amendment as the basis for the October 31, 2021, opinion.
The ruling weighs questions left from the U.S. Supreme Court's landmark decision in Bostock v. Clayton County, Ga — which extended Title VII of the Civil Rights Act of 1964 protections to LGBTQ+ people, guaranteeing an employer cannot fire an employee because of their sexuality or gender identity. 
Bear Creek Bible Church and Braidwood Management Inc. brought the challenge against the Equal Employment Opportunity Commission, seeking to "protect their ability to require their employees to live by the teachings of the Bible on matters of sexuality and gender."
The EEOC told the Los Angeles Blade that they are reviewing the decision and have no comment at this time. 
According to Bloomberg Law, the decision is likely to be challenged in the U.S. Court of Appeals for the Fifth Circuit — which is dominated by Republican-appointed judges.
"While I firmly believe that the decision is so bad and contains so many errors that even the Fifth Circuit will reverse at least in part, what exactly they do, and the calculations thereafter are an unknown," Gregory Nevins, senior counsel for Lambda Legal, told the news outlet.
Nevins said one of the many flaws in O'Connor's ruling was how it defined a class of "Religious Business-Type Employers." O'Connor described the employers as being motivated by faith, though their incorporating documents lacked a religious purpose. According to Nevins, that classification could open the floodgates for businesses claiming to fall under that category.
"This will be a rich vein to tap for civil procedure professors for decades to come," Nevins told Bloomberg Law.
The case has experts wondering if it will end up at the Supreme Court, but it is difficult to predict. David Lopez, co-dean at Rutgers University and former general counsel at the EEOC, told Bloomberg Law it's too early to say whether the Supreme Court would consider the issue.
"I thought it was too dismissive of the public interest, compelling interest, in terms of eradicating discrimination," he said. "That's not a remarkable proposition—the court treated it as a remarkable proposition that needed to be defended."
"I think it creates a pretty big carveout that certainly wasn't contemplated," he said.