S. Korean court orders Trans Sergeant reinstated in posthumous ruling
She was the first known Trans active-duty soldier in the South Korean military to have sex reassignment surgery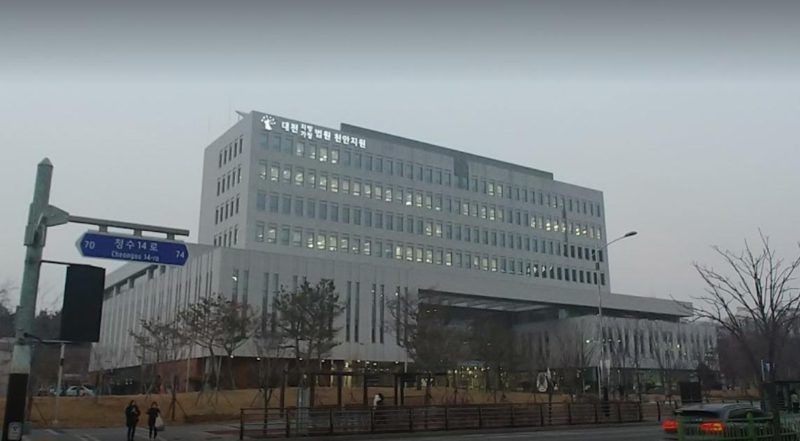 SOUTH CHUNGCHEONG, Ch'ŏngdang-dong, South Korea – Republic of Korea (ROK) Army Staff Sergeant Byun Hui-su was a tank driver who simply wanted to continue to serve her country in the military. But she also wanted to serve as her authentic self, a 23 year-old trans female and that is where the problem arose.
She was stationed in Gyeonggi Province, north of Seoul and in January of 2020, after she had made a trip to Thailand in 2019 for gender reassignment surgery and notified her superiors that she wanted to transfer to the ROK Army female corps, the ROK Army summarily discharged her- for being Trans.
She took the Army to court with the assistance of the Center for Military Human Rights Korea, a civic group, who had filed a petition alleging Byun's forced military discharge was a discrimination against transgender people. The National Human Rights Commission of Korea (NHRCK) in December of 2020 concluded the ROK Army's decision in January to discharge her as opposed to allowing her to continue to serve in the military as a female soldier had no legal grounds.
In a highly emotional press conference after the ROK Army had announced its decision to discharge her from active duty, Byun broke down in tears as she described the decision to undergo surgery after suffering from gender dysphoria, which medical experts define as distress from the internal conflict between physical gender and gender identity.
"I will continue to fight until the day I can remain to serve in the army," she said. "I'll challenge the decision until the end, to the Supreme Court," she told reporters.
The case had brought widespread media attention both in South Korea and overseas because she was the first known Trans ROK Army active-duty soldier to have sex reassignment surgery.
Yonhap News Agency had reported that the ROK Army's discharge decision was based on the fact that the Staff Sergeant's loss of male genitalia placed her in the Level 3 physical disability under the ROK military law and rendered her unable to serve as a result.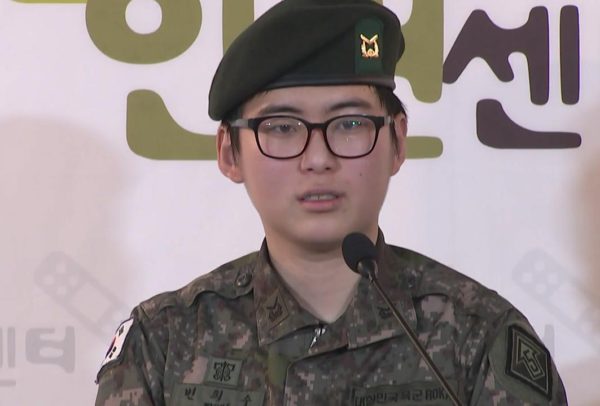 The majority of the NHRCK commission disagreed with the ROK Army's findings and concluded the discharge was unlawful "because there is no legal basis for applying physical disability ratings to transgender people."
The commission also found that the ROK Army's finding of her case as a physical disability was incorrect and contravened human rights law, since she underwent the sex reassignment surgery not because of an accident but because of her gender identity.
This past week in a bittersweet moment, the Daejeon District Court said that as her Trans gender was already legally recognized, the ROK Army should have used standards applied to women to determine her fitness to serve.
Ruling in Staff Sergeant Byun Hui-su's favour, the court noted: 'When based on standards of women, there are no mental or physical disability grounds for dismissal." The court then ordered the ROK Army to reinstate her.
Sadly there was no celebratory acknowledgement because on March 3, 2021 she took her own life and was discovered deceased by emergency officials at her home in the city of Cheongju, south of the South Korean capital city of Seoul.
Rest in peace Staff Sergeant Byun, Hui-su. Your courage inspires us to fight for a world free of discrimination and hatred. #TransRightsAreHumanRights pic.twitter.com/CIKwWYKMz0

— Amnesty International (@amnesty) March 5, 2021
"Byun's death resonated even more with the public because the military and this society refused to acknowledge the change," Rainbow Action Against Sexual-Minority Discrimination of Korea, an umbrella association of group of 40 sexual minority groups, said in a statement upon learning the news of her death.
In a statement released after the Daejeon District Court's ruling, the Center for Military Human Rights Korea said that the case took far too long to reach such a "natural and common-sense result".
"I believe this ruling is meaningful as it is the start of the discussion that could pave the way for all transgenders and sexual minorities in South Korea to serve in the military like other citizens," an activist with Solidarity for LGBT Human Rights of Korea, who uses the name Osori to campaign, told Reuters.
The ROK Army said in a statement that it respected the court's decision, but has yet to decide whether to appeal, and it would conduct a comprehensive review before deciding a course of action Reuters noted.
Taiwan court rules trans woman can change gender without surgery
Advocacy group describes decision as a 'landmark judgment'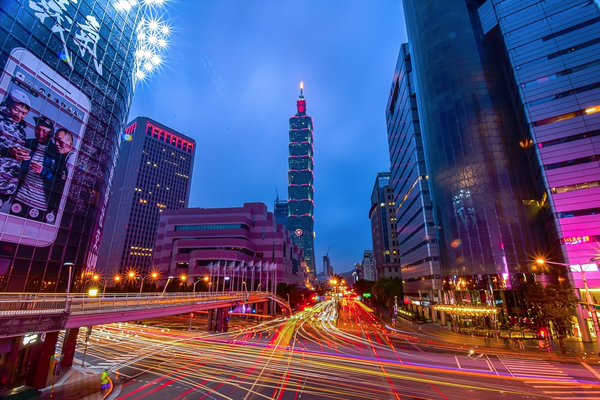 TAIPEI, Taiwan — A court in Taiwan last week ruled a transgender woman can legally change her gender on her household registration without surgery.
The Taipei Times reported the Dasi Household Registration Office in Taoyuan, a city outside of the Taiwanese capital of Taipei, in 2019 denied the woman's application to change her gender to female. The Taipei High Administrative Court on Sept. 23 ruled in her favor.
The Taiwan Alliance to Promote Civil Partnership Rights, a Taiwanese advocacy group, described the ruling as a "landmark judgment."
"The decision clearly declared that the executive order of the Ministry of the Interior for compulsory surgery was unconstitutional, and positively affirmed that transgender citizens have constitutional autonomy and the right to privacy of information, and under certain conditions, to request a change of gender registration," said the Taiwan Alliance to Promote Civil Partnership Rights. "The judgment has correctly pointed out that gender identity and congenital nature are two things, and that compulsory surgery is … unconstitutional."
The Taipei Times reported the Interior Ministry can appeal the ruling.
Hong Kong Gay Games postponed for one year
Organizers cite potential COVID-related travel restrictions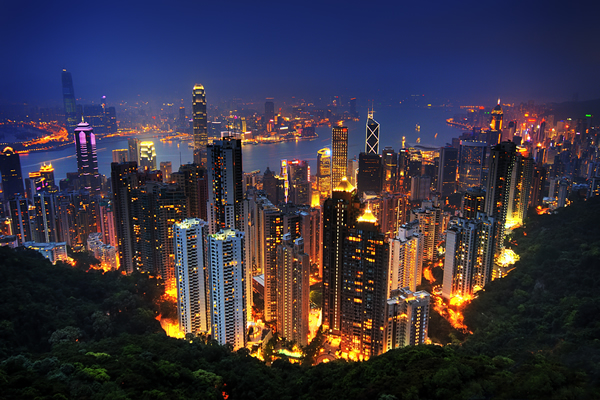 HONG KONG – Officials with Gay Games Hong Kong 2022, the committee organizing the quadrennial international LGBTQ sports event scheduled to take place in Hong Kong in November 2022, announced on Sept. 15 that the Gay Games will be postponed for one year due to concerns over the COVID-19 pandemic.
"After much internal deliberation and in consultation with the Federation of Gay Games (FGG) leadership and board, it has been decided that Gay Games 11, originally scheduled for November 2022, will be postponed to November 2023 in Hong Kong," a statement released by the organizing committee says.
"This decision has been made primarily due to the unpredictable progression of COVID variants and the corresponding travel restrictions that continue to make it challenging for participants from around the world to make plans to travel to Hong Kong," the statement says.
"With many parts of the world, including many across Asia, still struggling to contain the virus and facing uneven access to vaccines, we felt that delaying the Games until November 2023 will enhance the likelihood of delivering on our promise to have the Hong Kong Games serve as a beacon of hope for the wider community across the region," it says.
In 2017, when the U.S.-based Federation of Gay Games selected Hong Kong to host the Games it predicted at least 12,000 athletes would participate in 36 sports at the Hong Kong Games. It also predicted that at least 75,000 spectators from throughout the world would turn out in Hong Kong to watch the games and participate in at least 20 accompanying arts and cultural events.
In its statement this week announcing the one-year postponement, the Gay Games Hong Kong committee also referred to opposition to the event expressed by some officials with the local Hong Kong government who are said to be aligned with China.
The Washington Post reported last month that one pro-Beijing lawmaker called the Gay Games "disgraceful" and a "wolf in sheep's clothing" that could violate a strict security law imposed on Hong Kong by China that has led to the arrest and imprisonment of many pro-democracy protesters over the past year. Some have expressed concern that Gay Games spectators from Europe, North America or elsewhere could be subjected to arrest if they make statements critical of China during the Gay Games cultural events.
"Anti-inclusion objections to Gay Games Hong Kong from a small but vocal minority have galvanized the resolve of our 300 volunteers, and brought overwhelming support from the general public, business community and establishment legislators," the Gay Games Hong Kong statement says. "Mrs. Carrie Lam, Hong Kong Chief Executive, has also expressed her support for the spirit of inclusion and diversity of the games," according to the statement.
"We would like to thank everyone for their early support and will ride this wave of positivity to the most successful hosting of Gay Games 11 Hong Kong in 2023," the statement concludes.
D.C. and Guadalajara, Mexico were the two finalist cities competing with Hong Kong to host the 2022 Gay Games. D.C. Mayor Muriel Bowser traveled to Paris in 2017 to join officials with Team DC, the local LGBTQ sports organization that helped prepare D.C.'s bid to host the Games, to deliver D.C.'s final but unsuccessful presentation before the FGG in support of its bid to host the Games.
Under FGG rules and past practice, the finalist city or cities that competed to host the Gay Games are given an opportunity to reinstate their bid in the unlikely event that the city selected to host the Games can no longer serve as the host city.
Brent Minor, executive director of Team D.C., who served as chair of D.C.'s Gay Games Bid Committee in 2017, did not respond to a request from the Blade for comment on whether Team D.C. would consider renewing its effort to push for D.C. to host the Gay Games if Hong Kong were unable to remain as the host city.
China bans 'effeminate' men from TV broadcasts in pop-culture crackdown
Human rights activists expressed grave concerns that already marginalized groups in China are going to be further negatively impacted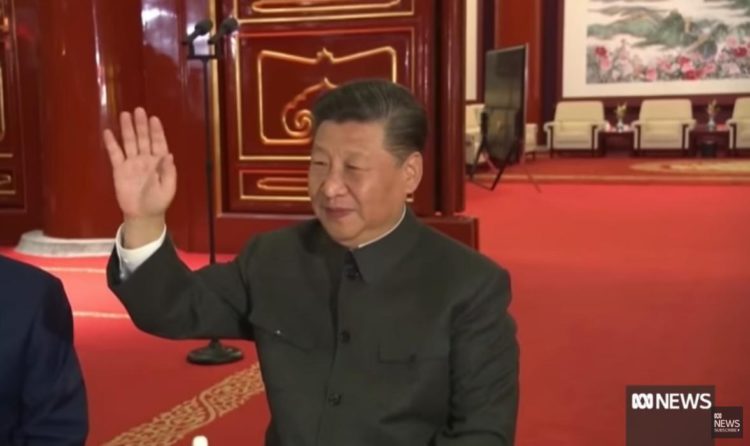 Beijing – In an action promulgated by the government of President and General Secretary of the Chinese Communist Party Xi Jinping this week, China's National Radio and Television Administration (NRTA) ( Chinese: 国家广播电视总局) ordered broadcasters to "resolutely put an end to sissy men and other abnormal esthetics."
In the directive, the NRTA used the term "Niang pao (Chinese: 娘炮)" which means "girlie guns" — more commonly translated as "sissy" an offensive description of effeminate men. The directive is seen as taking direct aim at the idols of the Chinese music industry who tend to be in their late teens to mid twenties, are thin, and dress in what could be loosely deemed an androgynously ambiguous manner.
This latest move is seen by some China-watchers as another in a decades long battle by Beijing to combat Western influences on the younger generations of Chinese.
Conservatives in Chinese society and government charge that young Chinese youth are turning into 'soft boys,' reflecting concern that the Chinese pop stars who have embraced the pop-culture phenomenon in part due to the influence of the South Korean pop music and all-encompassing genre known as K-Pop, are failing to encourage China's young men to be masculine enough.
In a November 12, 2018 article for Foreign Policy Magazine, journalist and essayist Lauren Teixeira wrote; "Smooth-skinned, slim-figured, and impeccably coiffed, the young male idols referred to colloquially as xiao xian rou ("little fresh meat") have come to dominate the Chinese pop cultural landscape over the last decade."
Teixeira added; "In China today, it is hard to walk down the street or watch TV without catching a glimpse of a delicate face belonging to a household-name xiao xian rou, such as Li Yifeng, Yang Yang, or Wu Yifan."
Pushback against these idols and the culture they have inspired from some segments of China's older generations, has led to President Xi Jinping to call for a "national rejuvenation." This has resulted in tighter Communist Party control of business, education, culture and religion. Companies and the public are under increasing pressure to align with its vision for a more powerful China and healthier society, the Associated Press reported this week.
"In 2013, the K-pop craze exploded in China following the debut of the boy band EXO, split into a Korean-singing group and a Mandarin one," Teixeira reported. "If the Chinese government felt some compunction about allowing in this tide of delicate young men at the same time it was ramping up macho nationalist rhetoric, it didn't show it. For the first time, the money from the celebrity industry was coming back into mainland China. Plus, Chinese xiao xian rou could be leveraged to drum up youth enthusiasm for the Chinese state—or so it was thought," she added.
Now it appears that reckoning has come as Beijing cracks down which has also extended into the internet based facets of Chinese society. The Associated Press reported this past week that in addition the NRTA crackdown, the Cyberspace Administration of China (CAC) (Chinese: 国家互联网信息办公室) is tightening control over the country's internet industries.
CAC has launched anti-monopoly, data security and other enforcement actions at companies including games and social media provider Tencent Holding and e-commerce giant Alibaba Group that the ruling communist party worries are too big and independent.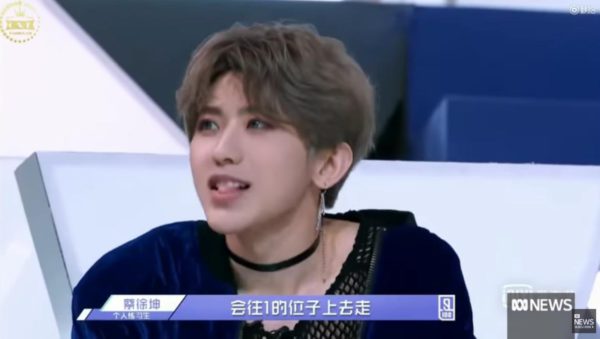 Rules that took effect this past Wednesday limits anyone under 18 to three hours per week of online games and prohibits play on school days.
Game developers already were required to submit new titles for government approval before they could be released. Officials have called on them to add nationalistic themes, the AP reported.
As the crackdown escalates, human rights activists expressed grave concerns that already marginalized groups in Chinese society are going to be further negatively impacted as more rights erode.
OutRight Action International, the University of Toronto's Citizen Lab, and the Open Observatory of Network Interference (OONI) collaborated to investigate the censorship of LGBTIQ websites and its impact on LGBTIQ individuals and communities. In China, researchers say LGBTQ+ people fall into a "don't encourage it, don't discourage it, don't promote," category although this past July, China shut down LGBTQ student groups social media.
The censorship sparked immediate outrage by some LGBTQ groups while others fearful of escalation remained silent.
CAC (Chinese: 国家互联网信息办公室) permanently disabled and deleted dozens of LGBTQ student organizations WeChat accounts (Chinese: 请在电脑浏览器上访问) across China. The accounts, which were primarily managed by students, advocate LGBTQ and gender equality, and providing support to LGBTQ students on university and college campuses in places like Guangzhou, Guangdong Province, and in the city of Shanghai.
The pages of those accounts now display the message: "According to internet regulations, we have screened all content and suspended this account." The names of the accounts have been changed to "Unnamed."
Tencent Holdings Ltd., also known as Tencent (Chinese: 腾讯控股有限公司) which owns WeChat has not responded to numerous media requests for comment nor did the company acknowledge deletion of the accounts. In this regard, the Cyberspace Administration of China has also not responded to requests for comment.
The censorship sparked immediate outrage by some LGBTQ groups while others fearful of escalation remained silent. Two of the groups affected issued separate media statements posted to the Chinese social media platform Sina Weibo (Chinese: 新浪微博).
"There is a tendency in China for some people to relate homosexuality and LGBT people to Western lifestyles or capitalistic, bourgeois decadence, so this was in line with a moral panic," said Hongwei Bao, an associate professor of media studies at the University of Nottingham and specialist in queer politics in China.
"Especially now, there's tension between China-West relations, so there is likely to be a heightened sense of nationalism which sees LGBT issues, feminist issues, as Western, as unfit for China."