Baltimore LGBTQ+ youth safe space shelter burglarized & vandalized
Baltimore police didn't immediately respond to a request why police didn't list the break-in and burglary as a hate crime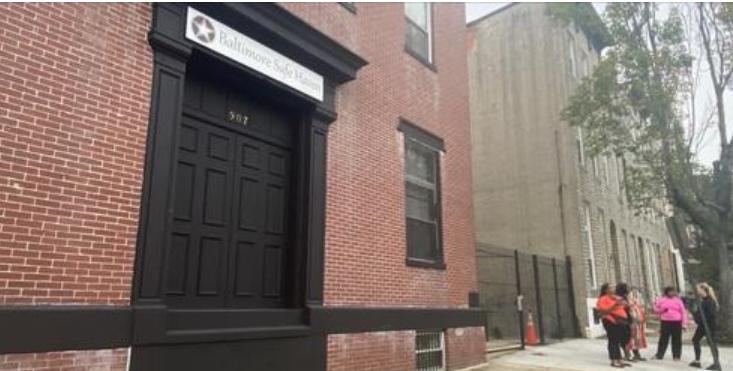 BALTIMORE – Baltimore police on Oct. 2 arrested a 26-year-old Baltimore man on the same day police say he broke into and burglarized Baltimore's newly launched LGBTQ youth homeless shelter operated by the nonprofit group Safe Haven.
The police incident report says police charged Elijah Shabazz-Daquan Lewis, a Baltimore City resident, with burglary and breaking and entering after apprehending him on the scene. The report says he was carrying a large plastic bag filled with items he allegedly stole from Legacy House, the new LGBTQ youth shelter on Edmondson Avenue in North Baltimore.
Safe Haven Program Director Ja 'Nae Tyler told Baltimore's WMAR 2 TV News that Lewis had attempted to break into the facility once before and he made some "derogatory comments around sexuality and gender." But the police report says there was no "bias motivation" involved in the incident.
Tyler also told WMAR that Lewis appeared to have made a threat that "things will happen" if the youth facility did not move out of its current location.
Iya Dammons, Safe Haven's executive director, told the Blade that Lewis damaged several TVs by attempting to pull them off wall mounts in several of the rooms where residents of the facility will be staying when it opens in an apparent attempt to steal them. But when asked if she thinks the incident should be listed as a hate crime, Dammons said she believes Lewis' action was motivated by hate.
"His words said that," she said in recalling something Lewis said during his earlier attempt to enter the facility that was captured on security cameras with an audio recording function. "He was indicating he did not think people like women who were biologically men should be able to have a shelter space," Dammons said.
A Baltimore police spokesperson didn't immediately respond to a request by the Blade for an explanation of why police didn't list the break-in and burglary as a hate crime.
The police report says the manager of the building, whose name is blacked out in the report, told police the building was unoccupied at the time of the break-in. The report says the building's owner told police the value of the items stolen by Lewis and recovered by police was about $2,000. The report says the owner told police the damage caused by the break-in, which involved mostly damage to a rear door and door frame, would also come to about $2,000.
The report provides a detailed list of more than two dozen small and medium size items that Lewis allegedly stole and placed in the plastic bag; including a silverware set, a cookware set and multiple other household items. The police report says all the stolen items were returned to Safe Haven.
The GoFundMe appeal, which as of early this week had raised $9,912 of its goal of raising $12,500, also suggests that the break-in incident was a hate crime.
"On Saturday, Oct. 2, 2021, Baltimore Safe Haven's Youth Homeless Development Program (YHDP), a residential facility which is comprised of seven one-bedroom apartments that will serve as phase two of our transitional housing plan, was broken into," a statement on the GoFundMe page says.
"During this act of violence against the community in our safe space, several things were destroyed, including our cameras and security system, back door to the facility, TVs and dining furniture," the statement says. "Additionally, several items were stolen such as kitchenware, bathroom items such as towels and décor," it says.
"We are asking for your help recovering from this egregious act of violence against our community, in a place that should be deemed safe," the statement continues. "LGBTQ youth are some of the most marginalized and displaced persons, and our program seeks to provide support, vital resources and transitional housing to these persons. However, it's these acts of violence against our community that renders us stagnant," the statement says.
When asked by the Blade whether the Baltimore City State's Attorney's Office, which is prosecuting the case against defendant Lewis, is considering charging Lewis with a hate crime, a spokesperson said the office does not comment on pending cases still under investigation.
However, the online docket report from the Baltimore City District Court shows that the state's attorney's office upgraded the charges against Lewis from the charges filed by Baltimore police.
The current charges now pending against him are malicious destruction of property with a value greater than $1,000, theft at a value of $1,500 to under $25,000; burglary 4th degree-Storehouse; and burglary 4th degree theft.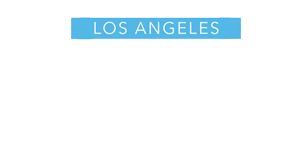 Foster parents need more vetting, training for LGBTQ children
It's common for LGBTQ youth to stay quiet about their sexuality or identity or act out to disrupt a placement before they risk rejection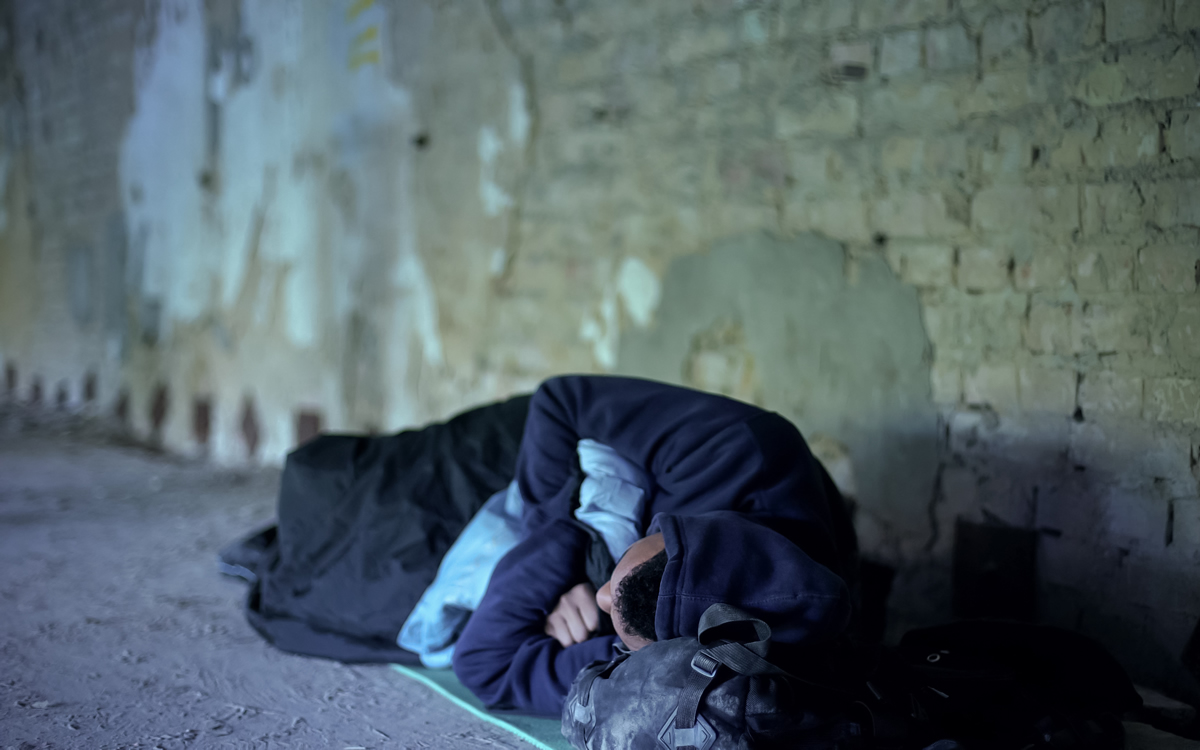 ROCKVILLE, Md. – About 30,000 children age out of foster care each year and 70 percent of those children wind up homeless. The majority of the homeless population under the age of 18 are LGBTQ youth, often who can't find an inclusive home and enter group homes where more prevalent mental, sexual, and psychological abuse turns them to the streets.
When an LGBTQ child enters the foster care system, the pot of eligible homes becomes smaller, said Rob Scheer, the founder of Comfort Cases, a non-profit that supplies personal care items to youth entering the foster care system.
"The first thing we think of as kids in our system when we realize that we are part of the LGBTQ+ family, is why am I damaged?" said Scheer, a gay man who experienced the foster care system as a child. "Why am I not given that open space to be free and be who I am?"
The average child in foster care moves from three to four homes before finding a long-term placement. This is often due to foster care agencies' neglect to inform foster parents that a child is a part of the LGBTQ community. However, when foster parents are informed of the child's identity, less movement occurs.
Even when children come out as being LGBTQ and the foster parents allow them to stay, some homes do so in order to receive a monthly stipend from the government or private foster agency, Scheer said. This puts children at risk of both direct and indirect mental abuse.
Indirect heterosexism that sends micro-messages of shame is extremely harmful to kids, according to Chloe Perez, the CEO of Hearts and Homes for Youth, a non-profit working with children with higher levels of need, such as therapy appointments for a mental health diagnosis.
"We have had parents who have talked about, 'Oh, you know, his frilly, girly, feminine ways," said Perez. "Maybe they're not saying I hate gay people…but it's that subliminal messaging all the time that is equally detrimental."
It's common for LGBTQ children to either stay quiet about their sexuality or identity or act out to disrupt a placement before they risk rejection from the family.
By age five or six, many children already experience rejection and the resulting trauma from multiple placements, Perez added. However, when foster parents know how to manage disruptive behaviors, there's less risk of additional placement disruption.
But this requires specific vetting and training procedures for potential foster parents.
Once potential foster parents complete all of the state's criteria, Hearts and Homes for Youth provide an additional, extensive training program. Since some kids come into the non-profit's care after 14 or 15 placements, this process includes trauma-response training that informs parents of a child's possible emotional reactions.
If any foster parent says they don't want to foster LGBTQ or BIPOC kids, Perez said they try to understand where the parents' concern stems from to resolve the issue.
"[Whether it's] cultural, age or based around religion…we have seen that sometimes just really having that in-depth conversation can help them shift," said Perez. "If they're not willing to do that, then that's a no-go."
Parents are often more direct when it comes to saying they won't take an LGBTQ child as opposed to a child of color, Perez added, because people are more comfortable openly expressing their opinions about sexual orientation or identity than race, which is more commonly condemned.
If problems arise once a child is in a foster home, an agent conducts an at-home check-in to assess whether the foster parent needs to redo training. However, most issues after the placement are centered around parents' discipline practices, such as smacking a child, rather than discrimination.
In the case that a foster home isn't suitable, Hearts and Homes for Youth also offers five group homes and an independent living program for pregnant and parenting teen moms.
However, the high rate of suicide among LGBTQ children in foster care continues to reflect the conditions for most LGBTQ kids beyond their care.
"What we need to do in society is step up our social responsibility and make sure that we are giving these kids everything that I give to my five children," said Scheer. "Guidance, unconditional support, and unconditional love."
For information on how to become a foster parent in D.C., visit cfsa.dc.gov/service/become-foster-or-adoptive-parent.