Netflix defends Dave Chappelle and suspends trans employee
LGBTQ Media watch group GLAAD responded saying that anti-LGBTQ content is technically against Netflix policy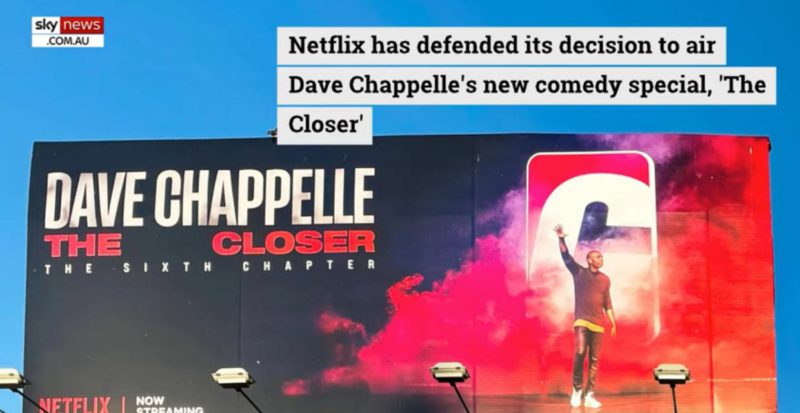 LOS GATOS, Ca. – The outcry by LGBTQ+ advocacy groups and allies since the release last week of the Netflix Dave Chappelle's comedy special The Closer, regarding transphobic and other anti-LGBTQ innuendo and statements by the comedian grew on Monday after the company suspended one of its Trans employees.
Adding more fuel to the ongoing controversy in a memorandum to the company's staff members obtained by entertainment trade news magazine Variety, sent last week by Netflix co-CEO Ted Sarandos, the company executive defended Chappelle.
"Chappelle is one of the most popular stand-up comedians today, and we have a long standing deal with him. His last special "Sticks & Stones," also controversial, is our most watched, stickiest and most award winning stand-up special to date," Sarandos wrote in the memo.
"As with our other talent, we work hard to support their creative freedom — even though this means there will always be content on Netflix some people believe is harmful," he added.
Sarandos in his memo wrote, "Several of you have also asked where we draw the line on hate. We don't allow titles on Netflix that are designed to incite hate or violence, and we don't believe The Closer crosses that line. I recognize, however, that distinguishing between commentary and harm is hard, especially with stand-up comedy which exists to push boundaries. Some people find the art of stand-up to be mean-spirited but our members enjoy it, and it's an important part of our content offering."
LGBTQ Media watch group GLAAD responded to Sarandos' memo saying that anti-LGBTQ content is technically against Netflix policy.
"Netflix has a policy that content 'designed to incite hate or violence' is not allowed on the platform, but we all know that anti-LGBTQ content does exactly that," the statement reads. "While Netflix is home to groundbreaking LGBTQ stories, now is the time for Netflix execs to listen to LGBTQ employees, industry leaders, and audiences and commit to living up to their own standards."
After the special aired, Terra Field, an Out Trans Netflix senior software engineer based in San Francisco, posted a series of tweets that expressed anger over Chappelle's blatant transphobia.
Field in her Twitter thread countered the position laid out by Sarandos, pointing out that Chappelle's promoting the kind of ideology and speech can result in real-world consequences especially death for Trans people.
In her tweets, Field writes, "Yesterday we launched another Chappelle special where he attacks the Trans community, and the very validity of transness – all while trying to pit us against other marginalized groups. You're going to hear a lot of talk about 'offense.' We are not offended."
Field went on to say of Chappelle, "our existence is 'funny' to him – and when we object to his harm, we're 'offended.'" She then listed numerous names of Trans people, specifically highlighting Trans women of color, killed in hate crimes. The thread went viral and as of Monday, the initial tweet had more than 13,000 retweets and 35,000 likes.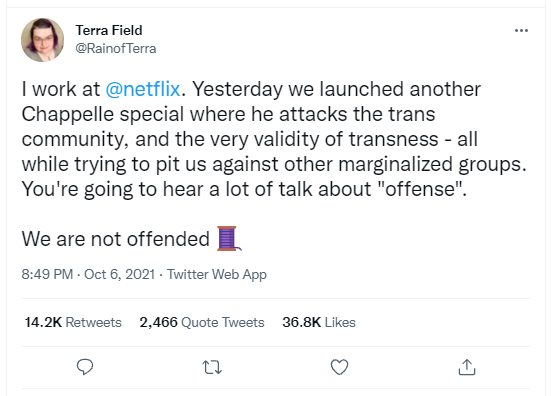 In reporting by both The Verge and Variety on Monday, Field and two other employees were suspended by the company although Netflix denies that Field was suspended due to the twitter thread. A source in the company told Variety that Field, who identifies as queer and Trans, and the other employees were not invited to the virtual gathering last week of the company's executives, the "QBR" — Netflix's quarterly business review, a two-day affair that convenes the top 500 employees at the company.
"It is absolutely untrue to say that we have suspended any employees for tweeting about this show. Our employees are encouraged to disagree openly and we support their right to do so," a Netflix spokesperson told Variety.
Neither Field nor Netflix responded to requests for comment Monday by the Blade.
18-year-old Out YouTuber, TikTok creator & entertainer celebrates first year
"I told myself for a long time, I was like, 'One day, if I have someone to come out with, then I will come out"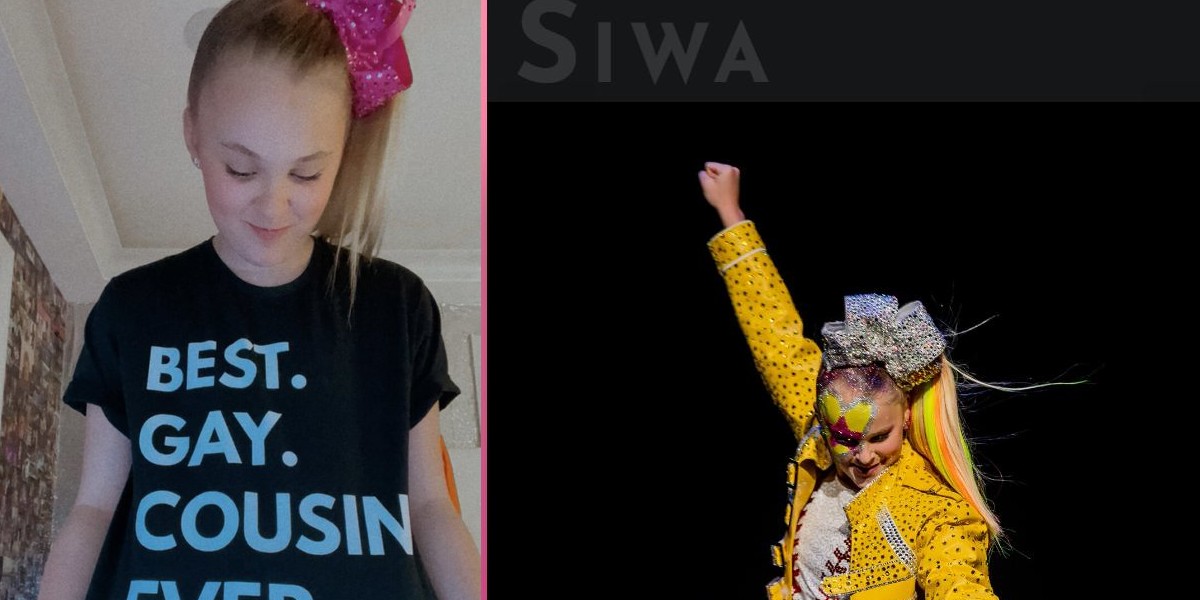 LOS ANGELES –  JoJo Siwa marked her first year of being an Out member of the LGBTQ+ community this past weekend in a series of photos and posts on her Instagram reflecting on the personal milestone achieved.
"🏳️‍🌈In the last 365 days I've felt more love than ever. A year ago today I posted this picture and shared with the world that I was gay🌈 I get asked a lot "was coming out scary for you"… and the answer is yes of course, anything that's different about you is scary, however… it's what makes me… me. so I had no fear with sharing it with the world❤️ I also get asked a lot "your demographic is so young are you worried about telling kids your gay"…. Truthfully I feel like I was put on this earth to be a role model for kids, and letting all the kids of the world know that loving everyone for who they are no matter what is something that I will always believe in and always share❤️ please never forget that no matter who you are, what you look like, who you LOVE that you are absolutely perfect. thank you for showing me the most love throughout this year and throughout my entire life. I love you all❤️🙏🏼🏳️‍🌈" Siwa posted.
In an interview with Entertainment Weekly she said that she was inspired to reveal the truth about her sexuality earlier this year after falling in love with girlfriend Kylie Prew.
"I knew since I was little that I was never straight, I knew that. But I also was never like, 'Oh, I'm gay,'" said Siwa.
She added, "I told myself for a long time, I was like, 'One day, if I have someone to come out with, then I will come out."
Tom Daley: Bad Dad Jokes!
Terrible jokes, but I love them! Not sure if Lance does…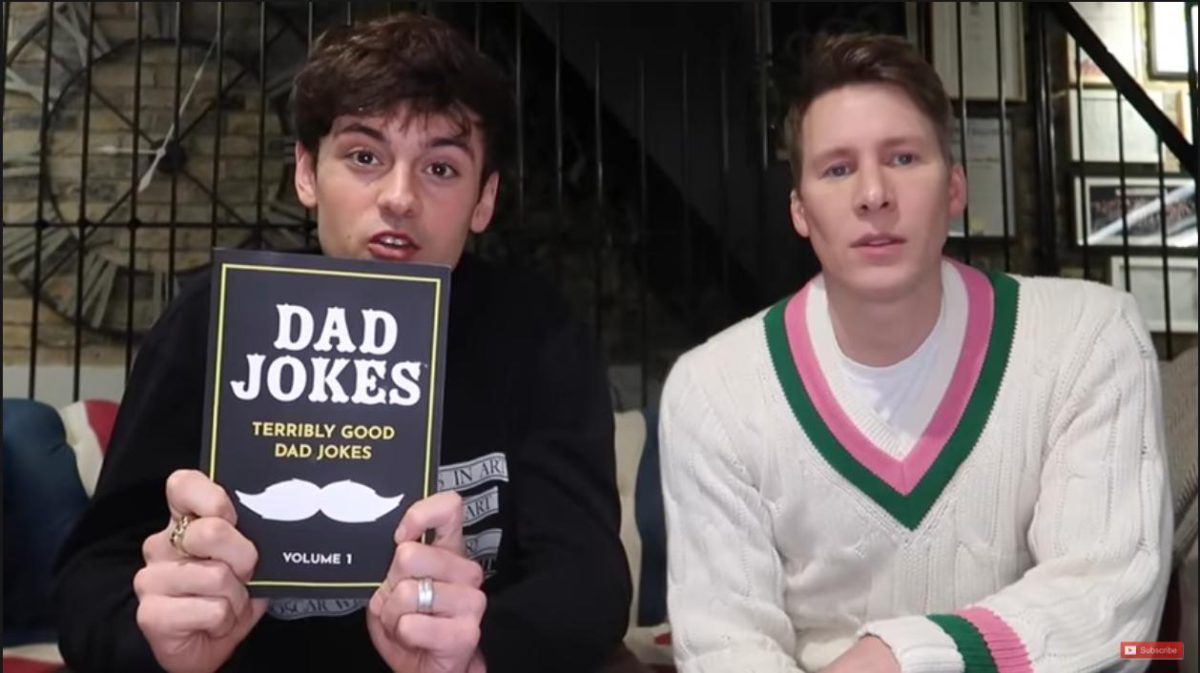 LONDON – British Olympian and gold medalist diver Tom Daley along with his husband D. Lance Black pass along some really terrible 'Dad' jokes.
SPLC listed hate group launches homophobic attack on Hilton Hotels Ad
Hilton Worldwide has been noted and recognized for its ongoing commitment to being an LGBTQ+ affirming corporation for the LGBTQ+ community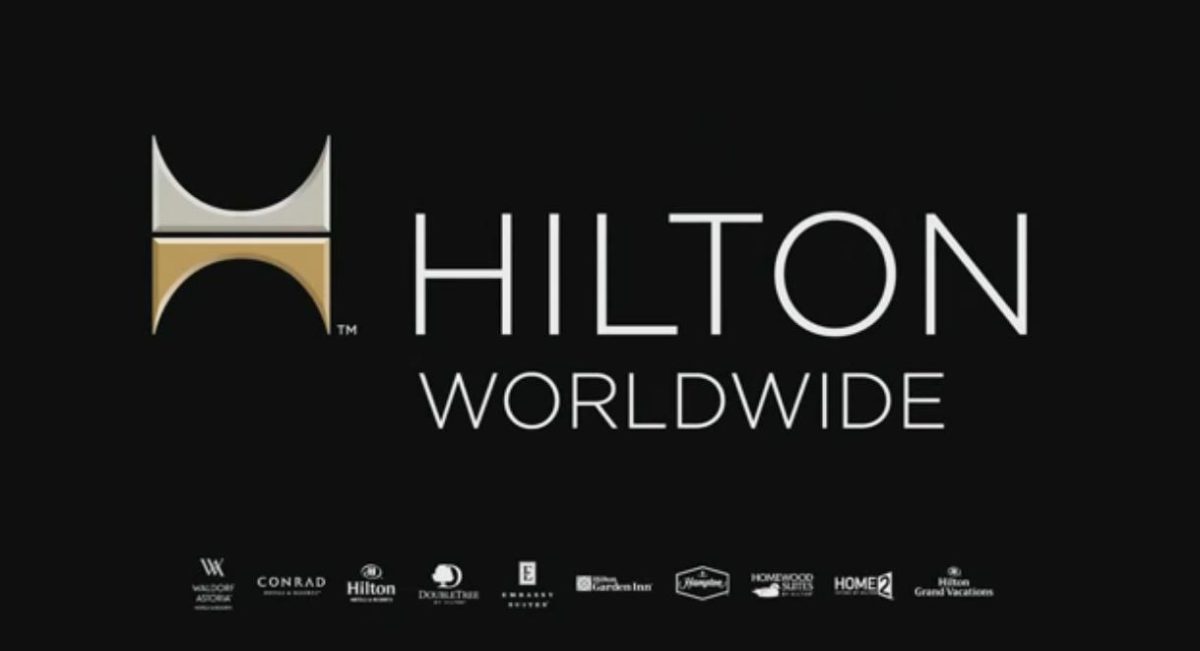 TUPELO, Ms. – In a petition and donation solicitation mass emailing this week, the Southern Poverty Law Center listed anti-LGBTQ+ hate and extremist group, One Million Moms railed against the McLean, Virginia- based Hilton Worldwide for an LGBTQ+ affirming advert.
Monica Cole, the group's executive director which GLAAD has labeled 'One Meddling Mom,' called out the global hospitality giant for an advert originally run in the beginning of December that showed a couple of gay parents, checking into their hotel room with their sleeping kid using the Hilton mobile app.
Cole decried the advert saying; "Hilton's current commercial "Make an Entrance with the Hilton App" attempts to normalize sin by featuring two men together with a young boy. The two dads are shown walking through the hotel lobby and to their room while one dad carries the sleeping toddler."
She then continued her objection writing; "Promoting same sex relationships has nothing to do with marketing their company. Yet Hilton wants to make it clear where they stand on this controversial topic, instead of remaining neutral in the culture war. One Million Moms continues to stand up for biblical truth, which is very clear in Romans 1:26-27 about this particular type of sexual perversion.
One Million Moms must remain diligent. Scripture says multiple times that homosexuality is wrong, and God will not tolerate this sinful nature."
Hilton Worldwide has been noted and recognized for its ongoing commitment to being an LGBTQ+ affirming corporation for the LGBTQ+ community and has earned excellent scores on the Human Rights campaign's Corporate Equality Index for several years as an affirming and safe working environment for LGBTQ+ employees.
Jeremy Hooper, the founder of Good As You a popular LGBTQ+ rights website known for both its strong opposition research and its irreverent tone and a veteran commentator as well as strategist focused on LGBTQ rights wrote:
"In the decade that I have been aware of One Million Moms, she [ Cole ] is quite literally the only staff member I have ever heard anyone name. She is the one and only person who appears on their petitions, as well as the one and only person who speaks for them to the media. She is the mom. Her. Solo. One person, supposedly representing one million."
"OMM is pretty capable when it comes to getting ink. It's typically dismissive, if not outright derisive, press. Most often the anti-LGBTQ campaign to which it is attached goes absolutely nowhere and the company under attack continues right along serving its entire customer base rather than cutting out the share that AFA/OMM believes to be anti-godly mistakes. Still, Monica Cole and her minuscule operation that masquerades as "millions" does get people talking." Hooper added.
Cole finishes off her attack on Hilton writing:
"Hilton attempting to redefine the family crosses a line Hilton should have never crossed. There is concern about the way this advertisement is pushing the LGBTQ agenda, but an even greater concern is that the commercial is airing when children are likely to be watching television. To make matters worse, this advertisement has aired during family viewing time such as football games and primetime.
TAKE ACTION! If you agree that this ad is inappropriate, sign our petition urging Hilton to pull its "Two Gay Dads" commercial immediately. And please share this with your friends and family," she urges the emailing's recipients.
The Southern Poverty Law Center has listed the 45-year-old American Family Association, (AFA), as a hate and extremist group, which Cole's One Million Moms group is a part of for its lies and harmful propaganda about LGBTQ+ people.
**********************
Hilton – Make an Entrance with the Hilton App (2021)