Wichita, Kansas passes LGBTQ+ nondiscrimination ordinance
Wichita, the largest city in population in the state joins over 12 other Kansas municipalities with an LGBTQ+ nondiscrimination ordinance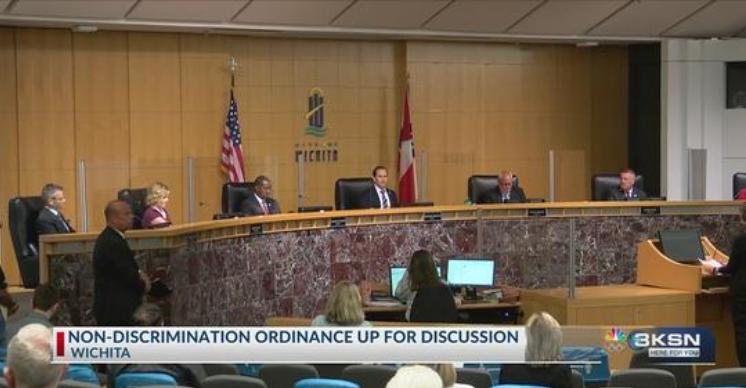 WICHITA – An ordinance aimed at banning discrimination in housing, employment and public accommodations for LGBTQ+ people passed on a 6-1 vote Tuesday by the city council. The vote on the ordinance had been delayed over the past four months.
Passage of the ordinance signals a major policy win for Mayor Brandon Whipple, the Wichita Eagle reported. Whipple had made the ordinance a campaign priority during his successful 2019 run for office and had initially brought the proposal to the city council in June.
An amendment proposed by openly Out city councilmember Jared Cerullo that would have allowed religious groups to fire or refuse to hire LGBTQ+ individuals at will was rejected.
The Wichita Eagle's Chance Swaim reported that Cerullo's added an amendment would have expanded a religious group exemption to fire or refuse to hire any LGBTQ+ employees, including those who work in primarily secular jobs such as cleaning offices, truck driving or food service.
Cerullo told the Wichita Eagle that he had proposed the amendment to help bridge the divide between religious groups who oppose the ordinance and those who wanted it to pass. But City Council members Becky Tuttle and Cindy Claycomb said the amendment would "dilute" the entire ordinance.
NEW: Wichita passes nondiscrimination ordinance, rejects religious carve out https://t.co/cQLlOqsEYI

— Chance Swaim (@byChanceSwaim) October 12, 2021
With passage of its ordinance, Wichita, the largest city in population in the state joins over 12 other Kansas municipalities including the state capital city of Topeka with an LGBTQ+ nondiscrimination ordinance.
Anti-LGBTQ Kansas lawmaker who assaulted student given probation
In the classroom incident last Spring students recorded videos of the lawmaker talking about suicide, sex, masturbation, God and the Bible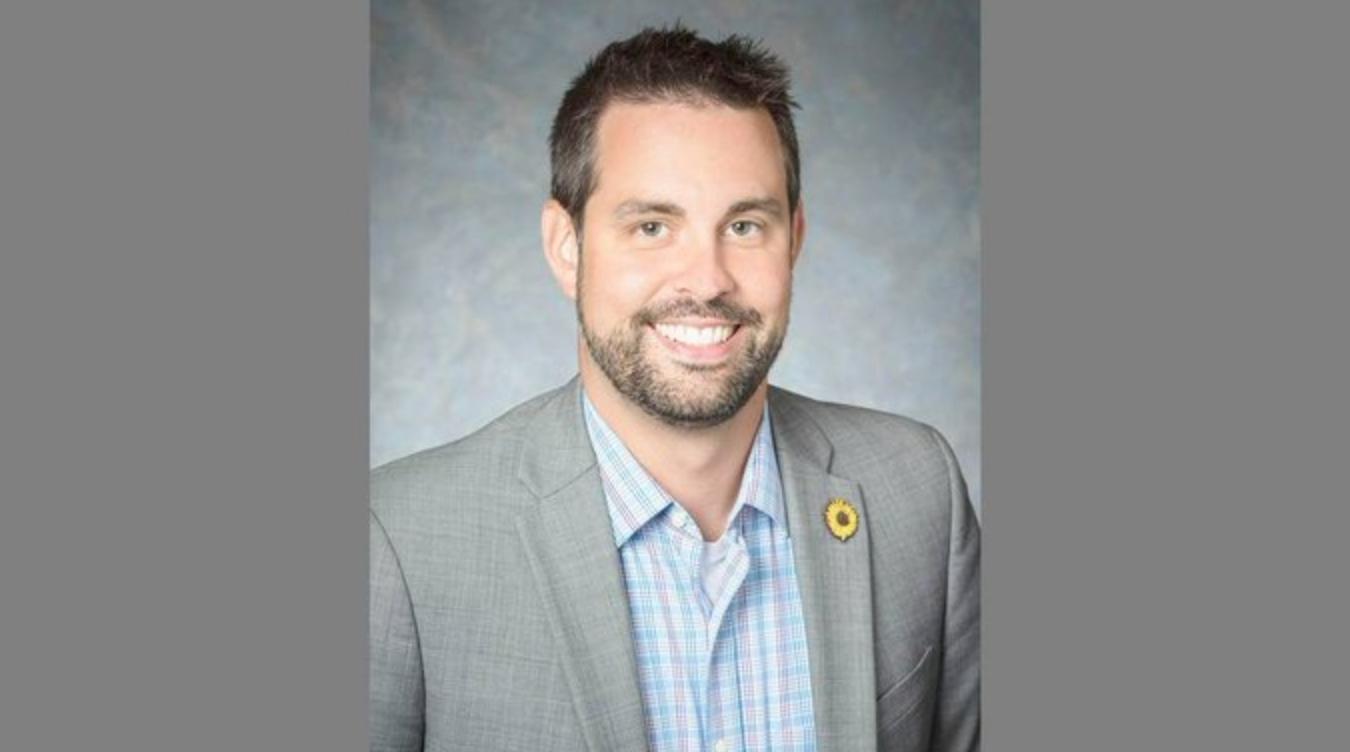 OTTAWA, Ks. – Fourth Judicial Circuit Magistrate Judge Kevin Kimball sentenced Kansas House Representative Mark Samsel, (R- House District 5/Wellsville) to 90 days in jail (suspended) and probation for a year on Monday. Samsel was convicted of assaulting a male student after a physical altercation while he was substitute teaching at the Wellsville High School last April.
Samsel originally faced three misdemeanor battery charges following his arrest in April that involved two male victims, both approximately 16 years old.
The Kansas City reported that during a short hearing conducted over Zoom, Kimball in his ruling ordered that Samsel must apologize to his teenage victims. Samsel is also prohibited from using Twitter, Facebook, Instagram and other social media platforms for personal use. An exception is included to allow social media for political and legislative purposes.
In the classroom incident last Spring that sparked four months of court proceedings according to the Kansas City Star, high school students began recording videos of the lawmaker talking about suicide, sex, masturbation, God and the Bible.
In one video shared with The Star, Samsel tells students about "a sophomore who's tried killing himself three times," adding that it was because "he has two parents and they're both females."
"He's a foster kid. His alternatives in life were having no parents or foster care parents who are gay," Samsel said.
The student videos additionally showed the lawmaker verbally targeting one student and encouraging other students to bully him.
The Star also reported: At one point, Samsel tells the student, "You're about ready to anger me and get the wrath of God. Do you believe me when I tell you that God has been speaking to me?" He then pushes him, and the student runs to the other side of the classroom.
"You should run and scream." In another video, he tells students, "Class, you have permission to kick him in the balls."
Parents told The Star that Samsel "put hands on the student" and allegedly kneed him in the crotch. In a video apparently taken immediately after the incident, the student is shown on the ground. Samsel is standing over him and says, "did it hurt?"
He then asks him why he is about to start crying, pats him on the shoulder and apologizes, and then says he can "go to the nurse, she can check it for you." Samsel addresses another student and says, "do you want to check his nuts for him, please?"
In another video, Samsel is shown telling the student about "distractions from the devil," and then grabs him from behind and lifts him off his feet. In a different clip, he tells the student to go to the office. "You were not following — not my rules — God's rules right now," he tells the student. "You better take a Bible."
"Keep denying God, keep denying God, see how it's going to turn out," he told the student.
NEW: Kansas Rep. Mark Samsel avoids jail time after pleading guilty to reduced charges in case where he was alleged to have kicked a student. He must apologize to victims and can't use social media for personal use#ksleg https://t.co/giVlcJ4YBN

— Jonathan Shorman (@jonshorman) September 13, 2021
Anti-LGBTQ ex-lawmaker in Kansas indicted in COVID relief fraud
Capps has been indicted for a total of 19 federal crimes stemming from the FBI investigation into his COVID financial relief fraud actions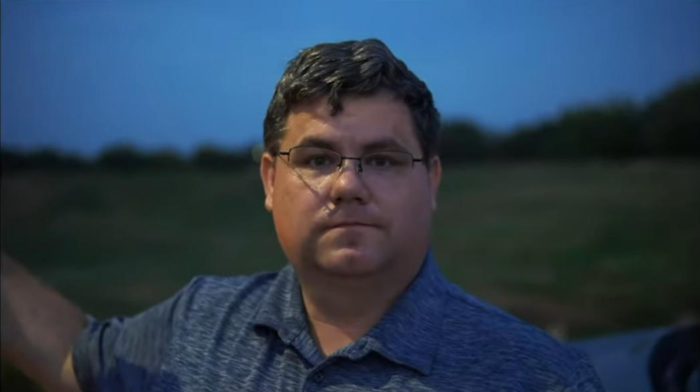 WICHITA, Ks. – A federal grand jury in Wichita indicted a Kansas man on charges he defrauded federal, state, and local agencies of more than $450,000 in COVID-19 business recovery funds. According to court documents, Michael Capps, 43, a former Republican state lawmaker was charged with creating and submitting false and fraudulent documents to receive a coronavirus pandemic Payroll Protection Program (PPP) loan.
Capps is also charged with submitting false and fraudulent documents on behalf of the companies he owns or has majority ownership to the Small Business Administration (SBA) for Economic Injury Disaster Loans (EIDL), as well as to the Kansas Department of Commerce for Small Business Working Capital grants, and to Sedgwick County for a Sedgwick County Cares grant.
According to the office of Assistant United States Attorney Alan Metzger in Wichita, Capps has been indicted for a total of 19 federal crimes stemming from the Federal Bureau of Investigation's (FBI) criminal investigation into Capps' COVID-19 pandemic financial relief fraud actions.
Capps, while serving in the Kansas State House, had authored draft legislation that would prohibit Trans students in schools who are members of the Kansas State High School Activities Association from competing on school sport teams. Capps legislation specified that whose biological gender at birth was male would be barred from competing in interscholastic sports exclusively for females and vice versa.
At the time the legislation was being proposed last year, Equality Kansas Executive Director Thomas Witt told the Sunflower State Journal, a non-partisan, independent publication in the state capital city of Topeka that covers and reports on the events at the Kansas capitol and
elsewhere throughout the state;
If Capps "were truly interested in the safety and welfare of children, he would work to end discrimination against the most vulnerable kids in our schools," Witt said. "Instead he wants to put a target on the back of every transgender and gender non-conforming child in Kansas – one of the populations most vulnerable to discrimination, bullying, and violence, and suicide."
Equality Kansas had obtained an advance draft of the measure. Capps the Topeka Capital-Journal, the released draft isn't final and the Girls Athletic Protection Act would ensure fair competition in high school athletics.
"The bill isn't any kind of attack on the LGBTQ community but a bill to protect biological girls who want fair competition in sports," Capps said. "The GAP Act is meant to maintain fairness in competition. This issue has begun to cause national controversy, and as a state we should be proactive to avoid controversy down the road."
Ultimately Capps was defeated in a primary bid and was replaced by retired Army Capt. Patrick Penn, a conservative Republican who was elected in November of 2020. The draft never was placed into consideration by a legislative committee.
A bill brought forward in the Kansas Senate earlier this year by State Sen. Renee Erickson, a Wichita Republican, that essentially mirrored Capps draft legislation would have banned participation of Trans youth athletes in high school and college in girls' and women's sports in the Sunflower State. That measure was vetoed by Democratic Governor Laura Kelly.
Kelly labeled the legislation, Kansas Senate Bill 55, "a devastating message" to families in Kansas.
The Topeka-Capital Journal reported that Kelly raised concerns over the impact such legislation would have on the state's economy but also argued in her veto message that Senate Bill 55 would have an impact on the mental health of transgender youth and was counter to Kansas' status as "an inclusive state."
"This legislation sends a devastating message that Kansas is not welcoming to all children and their families, including those who are transgender — who are already at a higher risk of bullying, discrimination, and suicide," Kelly wrote.