Kansas AG sues to strip gender markers on IDs of trans Kansans
The new law is based on model legislation from a far-right group and attempts to strip transgender residents of their identity

By Sherman Smith | TOPEKA, KS. – Kansas Attorney General Kris Kobach chastised Gov. Laura Kelly in a court filing Friday for recognizing the identities of transgender residents in a dispute over gender markers on driver's licenses.
In a petition filed in Shawnee County District Court, Kobach asked the court to order the Kansas Department of Revenue's Division of Vehicles to comply with Senate Bill 180, which took effect July 1, and issue driver's licenses that reflect a resident's sex at birth.
The new law is based on model legislation from a far-right group and attempts to strip transgender residents of their identity. The governor's office said last week that state agencies would continue to issue documents that reflect an individual's gender.
Quoting John Adams — "we have 'a government of laws, and not of men' " — and invoking the Declaration of Independence, Kobach argued the governor must execute laws passed by the Legislature whether she likes them or not.
"She does not possess the power that English monarchs claimed prior to the 'Glorious Revolution' of 1688, namely, the power to suspend the operation of statutes," Kobach wrote in the filing. "Indeed, the Declaration of Independence was in part a reaction to this practice."
Kelly, a Democrat, defeated Kobach, a Republican, in the 2018 election for governor. Kelly won reelection in November, while Kobach was elected attorney general.
"While the attorney general has a well-documented record of wasteful and political lawsuits, Governor Kelly is faithfully executing the laws of the state and has directed her administration to as well," said Brianna Johnson, a spokeswoman for the governor. "We look forward to the Kansas Department of Revenue being able to present its case in court."
As secretary of state, Kobach lost a high-profile case in 2018 in which he failed to prove claims of voter fraud, was held in contempt of court, ordered by the judge to take additional legal classes, and left taxpayers with a costly bill.
The Legislature overrode a veto from Kelly to adopt SB 180, which supporters refer to as the Women's Bill of Rights. Civil rights attorneys criticized the law, and transgender residents held multiple protests at the Statehouse.
Legal interpretations of the law are muddled, in part, because it attempts to define "male" and "female" through a flawed and narrow understanding of biology. Some feared the law could be used to restrict access to bathrooms or other gender-specific areas, but the law lacks an enforcement mechanism or penalty.
Under the law, gender is defined by reproductive systems. The law requires public documents to designate gender based on that definition.
The law and its supporters ignore the distinction between sex, which deals with biological characteristics, such as reproductive systems, and gender, which is a social and personal identity.
Kobach previously asked a federal court judge to reconsider a 2019 settlement in which the state agreed to let residents change the gender marker on their birth certificates. The Kelly administration said the Kansas Department of Health and Environment would continue to honor the 2019 agreement.
A banner across the top of the Kansas Department of Revenue's website makes the state's position clear: "The enactment of Senate Bill 180 on July 1 will not impact the longstanding procedures for obtaining, renewing, and updating a Kansas driver's license as they pertain to gender markers."
Kobach's petition in Shawnee County acknowledges that state statute requires driver's licenses to reference a person's "gender," but Kobach argues the term should be synonymous with "sex." The driver's license itself uses the word "sex" next to a person's gender.
Mark Burghart, revenue secretary, and David Harper, director of vehicles, are defendants in the case.
"The attorney general reluctantly brings this action to force the governor's subordinates … to do what the Women's Bill of Rights clearly tells them they must do: issue driver's licenses that reflect a person's sex at birth and stop letting people select their sex designation at will," Kobach wrote in the petition. "Someone must stand up for the law, even if the governor won't."
********************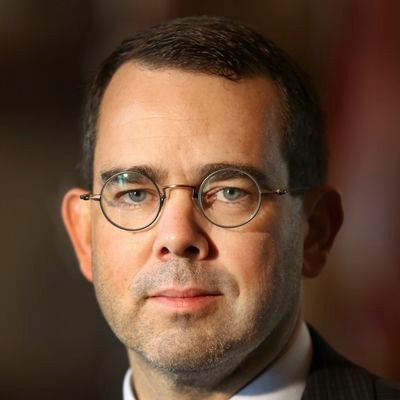 Sherman Smith is the Editor in chief of the Kansas Reflector and is the Kansas Press Association's journalist of the year. He has written award-winning news stories about the instability of the Kansas foster care system, misconduct by government officials, sexual abuse, technology, education, and the Legislature. He previously spent 16 years at the Topeka Capital-Journal. A lifelong Kansan, he graduated from Emporia State University in 2004.
********************
The preceding article was previously published by the Kansas Reflector and is republished by permission.
Kansas library gets new lease by removing LGBTQ books for kids
'I'm not real proud': Advisory committee searched for LGBTQ words to identify and force removal of a dozen books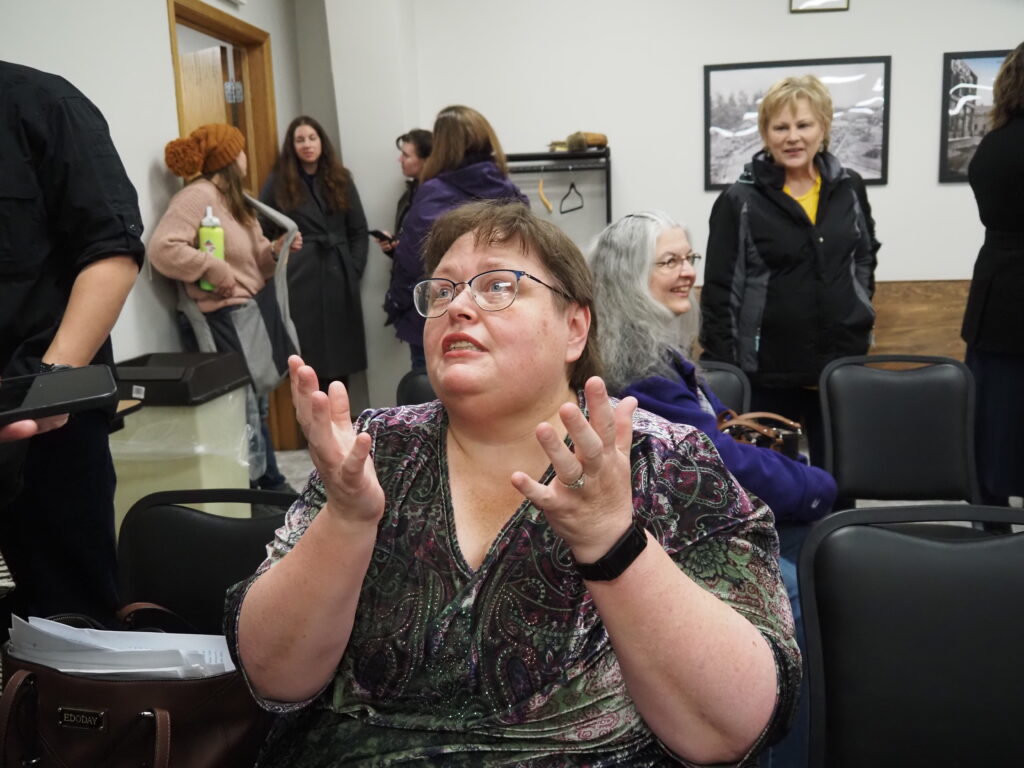 By Rachel Mipro | ST. MARYS, Ks. — The public library in St. Marys has managed to hang onto its lease for one more year by removing all of the youth-oriented LGBTQ books from library shelves.
Library director Judith Cremer said the decision was the result of her efforts to work with the city commission, which has been threatening the library's lease for more than a year.
Cremer said the adult section of the St. Marys location still contains some LGBTQ books, but in the junior collection, there are "probably not" any books left that contain LGBTQ content.
"I'm not real proud of that. … I feel bad because I think that there should be a variety of things for everybody, but like I say, we do have eight locations and I can get anything for anybody within about a day," Cremer said. "So that's a compromise I have to make."
"I'm just trying to be realistic in the fact that we do have a precarious position here," she added.
The St. Marys library is the headquarters for branches in more rural communities within Pottawatomie and Wabaunsee counties.
Cremer described the titles that were removed as "pretty mild" and "nothing that isn't normal in mainstream society."
A six-person library advisory committee is in charge of evaluating books. One of the committee members searched "gay," "transgender," "lesbian," "bisexual" and "queer" in the library's catalog to find books the committee wanted to review. They then read the books before determining which ones needed to be physically removed from the library premises.
They removed about a dozen books, including "Squad," "Blood Countess," "The Great American Whatever," "Beyond Clueless," "Red Rolls of Magic," "Infinity Son" and "Icebreaker."
"Most of these titles, the topic really isn't LGBTQ or anything like that," Cremer said. "It's just describing a reality that is normal now for most people."
Cremer has been working with the library advisory committee over the past few months in an attempt to appease city commissioners who threatened to pull the library's lease because of religious-based objections to LGBTQ books. While the commissioners have no governing influence over the library, the Pottawatomie Wabaunsee Regional Library would be forced to find a new location if the lease weren't renewed, giving up a community spot it has held for decades and depriving St. Marys residents of easily accessible library material.
The regional library has locations in Alma, Alta Vista, Eskridge, Harveyville, Olsburg, Onaga, St. Marys and Westmoreland, with county residents funding the library through taxes. Books removed from St. Marys were sent to these other locations.
The St. Marys location has struggled to work with members of the Society of St. Pius X, an extreme religious sect that has become a major influence in the small city of St. Marys. An estimated half of the library committee members have ties to SSPX.
All five of St. Marys' city commissioners are tied to SSPX and have said their religion shapes their views, which includes an ongoing campaign against LGBTQ content. Some have characterized the library campaign as an SSPX attempt to dominate the last public space in St. Marys not already under its control.
Commission member Matthew Childs, who currently serves as the mayor, authored a lease renewal clause last year that demanded the library remove all LGBTQ and socially divisive books from the shelves. Facing intense public pressure, the commission in December dropped the clause and renewed the lease for one year.
But as public pressure faded, the commissioners renewed their fight against the library in the spring, arguing that LGBTQ content, such as transgender "garbage," needed to go.
"My goal is to terminate the lease with the library," Commissioner Gerard Kleinsmith said during an April commission meeting. "If they want to have their library, so be it. Go do it. Find another building to do it in. … I will not ever vote for any taxpayer money, facilities, anything to be used anywhere that houses this kind of garbage."
Kleinsmith is meant to serve as the liaison between the city commission and library advisory committee.
During a Nov. 7 meeting, commissioners agreed to renew the library's lease for another year.
"They've been doing some good work," Kleinsmith said. "They've gotten 12 books that have been removed from the St. Marys library. … They're going in the right direction."
Childs said the library's actions showed they were able to work as a community.
"That was the question in the first place really, 'Why don't we work as a community?' And it looks like we're doing that. So that's a win," Childs said.
It's uncertain how many more books could be removed from the library in the future. When asked if there was a line she would hold if the committee continues to ask for more removals, Cremer said it would depend on the decision-making process.
Her priority is hanging onto the St. Marys location, she said, because she feels city residents need the library.
"We need to protect all of our areas of information, so that when people need that information to make decisions about their life, we have that information available," Cremer said. "I know that and that's what I'm striving for. But I do have to compromise to keep the doors open."
******************************************************************************************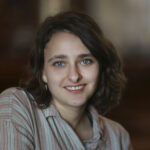 A graduate of Louisiana State University, Rachel Mipro has covered state government in Baton Rouge and New Orleans. She and her fellow team of journalists were 2022 Goldsmith Prize Semi-Finalists for their work featuring the rise of the KKK in northern Louisiana, following racially-motivated shootings in 1960. With her move to the Midwest, Rachel is now turning her focus toward issues within Kansas public policies.
The preceding article was previously published by the Kansas Reflector and is republished with permission.
Related: