Kansas judge orders state stop gender markers on driver's licenses
Prior to 2007, Kansas law required the Department of Revenue to document an applicant's sex on the driver's license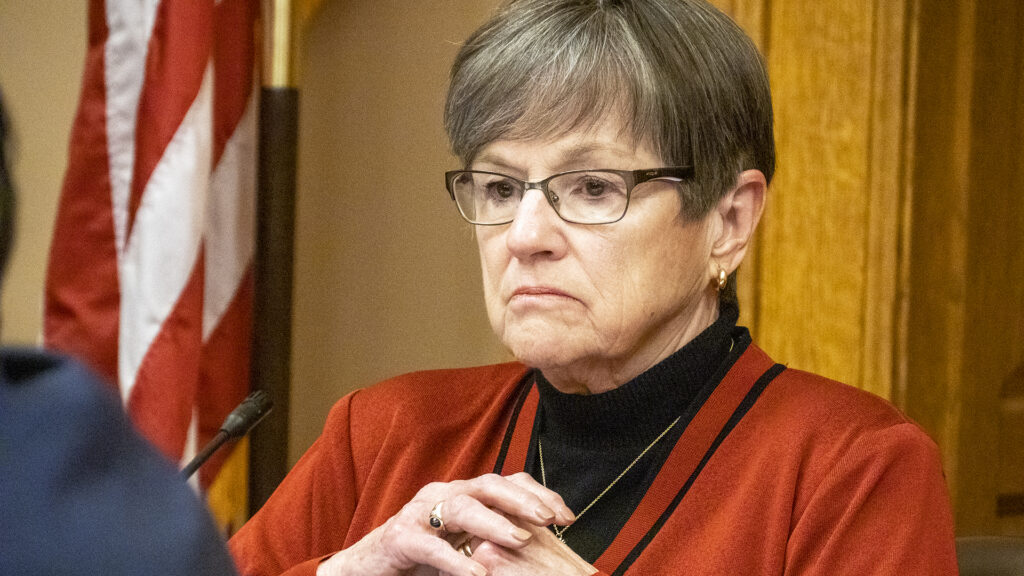 By Tim Carpenter | TOPEKA, KS. – Attorneys for the Kansas Department of Revenue requested a hearing to argue for reversal of the temporary restraining order issued by a district court judge to block issuance of driver's licenses to Kansans seeking to amend their gender marker on the card.
The administration of Democratic Gov. Laura Kelly filed the request in response to the 14-day temporary order issued Monday by Judge Teresa Watson, a 2014 appointee of Republican Gov. Sam Brownback. Watson's order was based on a request Friday by Attorney General Kris Kobach to enforce his interpretation of Senate Bill 180, which he contended forbid Kansans from modifying the sex marker of Kansas birth certificates, driver's licenses or other identification documents.
Attorneys in the Kelly administration responded by arguing the law pushed through by Republican majorities in the House and Senate over the governor's veto exclusively addressed sex determinations recorded on birth certificates controlled by the Kansas Department of Health and Environment. The statute didn't deal with gender information recorded on driver's licenses handled by the Department of Revenue, the administration said.
Since Jan. 1, more than 500 people have sought to alter gender on driver's licenses in Kansas. That included 172 in June prior to implementation of the law July 1.
Move to quash
Ted Smith, an attorney representing the state Department of Revenue, argued in a filing the temporary restraining order should be dissolved and a full hearing set. He said granting the restraining order without the hearing "should never change the status quo" and undermine a principle that the relative position of both sides in a dispute should be preserved until a decision on merits of the case.
He said quashing the restraining order would enable the Department of Revenue to continue modifying driver's licenses in terms of gender markers under a process that retained historical information on gender selection, including sex at birth derived from Kansas birth certificates. The Department of Revenue's process has been in place since 2007 and was backed by administrative changes implemented in 2011.
"Petitioner is requesting an affirmative change from the status quo, that KDOR diverge from its current process of relying upon gender for purposes of developing identity," Smith's motion said. "There is no established, actual harm shown by the petitioner if KDOR's processes are maintained — beyond hypothetical cases."
Kobach, who was elected attorney general in November and lost the 2018 gubernatorial race to Kelly, filed a lawsuit in Shawnee County to compel the Kelly administration to reform processing of driver's licenses to identify people as either male or female. Those constraints ignored people with chromosomal variations, such as intersex people, or individuals with diverse gender identities, such as transgender or nonbinary people.
Separately, Kobach filed in U.S. District Court to alter a 2019 agreement allowing Kansans to amend gender markers on birth certificates issued by KDHE.
'Will be serious harm'
In the driver's license brief, Smith said accurately recording gender on licenses supported the purpose of checking identity of an individual during a law enforcement traffic stop, when cashing a check or getting on an airplane. The driver's license would more useful when the appearance of a person matched information contained on the card, he said.
He argued the judge's reliance on an immediate temporary restraining order was inappropriate unless "there is a clear legal duty attached." Authority claimed by the attorney general under the new state law wasn't clearly established by Senate Bill 180, he said.
"Rather it is clear that driver's licensing specific statutes continue to control and KDOR's actions are concordant with law. There will be serious harm and public impact to individuals if they must reclassify their gender as requested by the petitioner," the reply motion said.
The bill approved by the 2023 Legislature was drawn from model legislation advocated by a national organization with a history of opposing women's rights, including the Equal Rights Amendment and equal pay. It was championed by Independent Women's Voices, which advocated for the bill in Kansas and other states to counter spread of "transgender ideology."
The Kelly administration says the two-page bill, also known legislatively in Kansas as the Women's Bill of Rights, wasn't tailored to specifics of Kansas law, including the distinct process of dealing with driver's licenses and birth certificates. The law also didn't contain an enforcement mechanism, raising questions about how the state would deal with actions viewed as contrary to statute.
Prior to 2007, Kansas law required the Department of Revenue to document an applicant's sex on the driver's license. Senate Bill 9, however, change the driver's license field from sex to gender, which standardized the process of evaluating documentation such as a U.S. passport or birth certificates from another state.
The 2011 administrative policy, crafted by the Brownback administration, enabled the Department of Revenue to address inconsistent processing of requests to adjust gender markers and grapple with potential Americans with Disability Act claims.
************************************************************************************
Tim Carpenter has reported on Kansas for 35 years. He covered the Capitol for 16 years at the Topeka Capital-Journal and previously worked for the Lawrence Journal-World and United Press International.
************************************************************************************
The preceding article was previously published by the Kansas Reflector and is republished by permission.
Kansas library gets new lease by removing LGBTQ books for kids
'I'm not real proud': Advisory committee searched for LGBTQ words to identify and force removal of a dozen books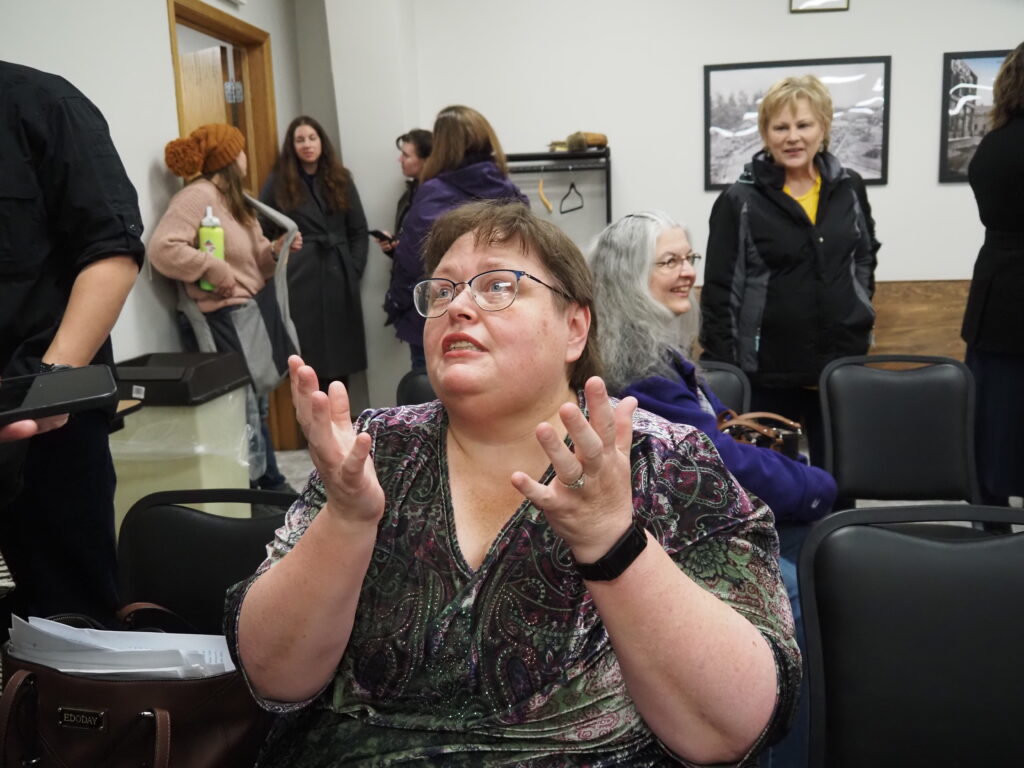 By Rachel Mipro | ST. MARYS, Ks. — The public library in St. Marys has managed to hang onto its lease for one more year by removing all of the youth-oriented LGBTQ books from library shelves.
Library director Judith Cremer said the decision was the result of her efforts to work with the city commission, which has been threatening the library's lease for more than a year.
Cremer said the adult section of the St. Marys location still contains some LGBTQ books, but in the junior collection, there are "probably not" any books left that contain LGBTQ content.
"I'm not real proud of that. … I feel bad because I think that there should be a variety of things for everybody, but like I say, we do have eight locations and I can get anything for anybody within about a day," Cremer said. "So that's a compromise I have to make."
"I'm just trying to be realistic in the fact that we do have a precarious position here," she added.
The St. Marys library is the headquarters for branches in more rural communities within Pottawatomie and Wabaunsee counties.
Cremer described the titles that were removed as "pretty mild" and "nothing that isn't normal in mainstream society."
A six-person library advisory committee is in charge of evaluating books. One of the committee members searched "gay," "transgender," "lesbian," "bisexual" and "queer" in the library's catalog to find books the committee wanted to review. They then read the books before determining which ones needed to be physically removed from the library premises.
They removed about a dozen books, including "Squad," "Blood Countess," "The Great American Whatever," "Beyond Clueless," "Red Rolls of Magic," "Infinity Son" and "Icebreaker."
"Most of these titles, the topic really isn't LGBTQ or anything like that," Cremer said. "It's just describing a reality that is normal now for most people."
Cremer has been working with the library advisory committee over the past few months in an attempt to appease city commissioners who threatened to pull the library's lease because of religious-based objections to LGBTQ books. While the commissioners have no governing influence over the library, the Pottawatomie Wabaunsee Regional Library would be forced to find a new location if the lease weren't renewed, giving up a community spot it has held for decades and depriving St. Marys residents of easily accessible library material.
The regional library has locations in Alma, Alta Vista, Eskridge, Harveyville, Olsburg, Onaga, St. Marys and Westmoreland, with county residents funding the library through taxes. Books removed from St. Marys were sent to these other locations.
The St. Marys location has struggled to work with members of the Society of St. Pius X, an extreme religious sect that has become a major influence in the small city of St. Marys. An estimated half of the library committee members have ties to SSPX.
All five of St. Marys' city commissioners are tied to SSPX and have said their religion shapes their views, which includes an ongoing campaign against LGBTQ content. Some have characterized the library campaign as an SSPX attempt to dominate the last public space in St. Marys not already under its control.
Commission member Matthew Childs, who currently serves as the mayor, authored a lease renewal clause last year that demanded the library remove all LGBTQ and socially divisive books from the shelves. Facing intense public pressure, the commission in December dropped the clause and renewed the lease for one year.
But as public pressure faded, the commissioners renewed their fight against the library in the spring, arguing that LGBTQ content, such as transgender "garbage," needed to go.
"My goal is to terminate the lease with the library," Commissioner Gerard Kleinsmith said during an April commission meeting. "If they want to have their library, so be it. Go do it. Find another building to do it in. … I will not ever vote for any taxpayer money, facilities, anything to be used anywhere that houses this kind of garbage."
Kleinsmith is meant to serve as the liaison between the city commission and library advisory committee.
During a Nov. 7 meeting, commissioners agreed to renew the library's lease for another year.
"They've been doing some good work," Kleinsmith said. "They've gotten 12 books that have been removed from the St. Marys library. … They're going in the right direction."
Childs said the library's actions showed they were able to work as a community.
"That was the question in the first place really, 'Why don't we work as a community?' And it looks like we're doing that. So that's a win," Childs said.
It's uncertain how many more books could be removed from the library in the future. When asked if there was a line she would hold if the committee continues to ask for more removals, Cremer said it would depend on the decision-making process.
Her priority is hanging onto the St. Marys location, she said, because she feels city residents need the library.
"We need to protect all of our areas of information, so that when people need that information to make decisions about their life, we have that information available," Cremer said. "I know that and that's what I'm striving for. But I do have to compromise to keep the doors open."
******************************************************************************************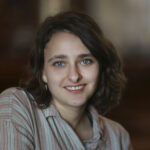 A graduate of Louisiana State University, Rachel Mipro has covered state government in Baton Rouge and New Orleans. She and her fellow team of journalists were 2022 Goldsmith Prize Semi-Finalists for their work featuring the rise of the KKK in northern Louisiana, following racially-motivated shootings in 1960. With her move to the Midwest, Rachel is now turning her focus toward issues within Kansas public policies.
The preceding article was previously published by the Kansas Reflector and is republished with permission.
Related: