ACLU of Kansas files to intervene over gender marker ban
"The so-called 'Women's Bill of Rights' is a blatant effort to control and stigmatize transgender residents of the state"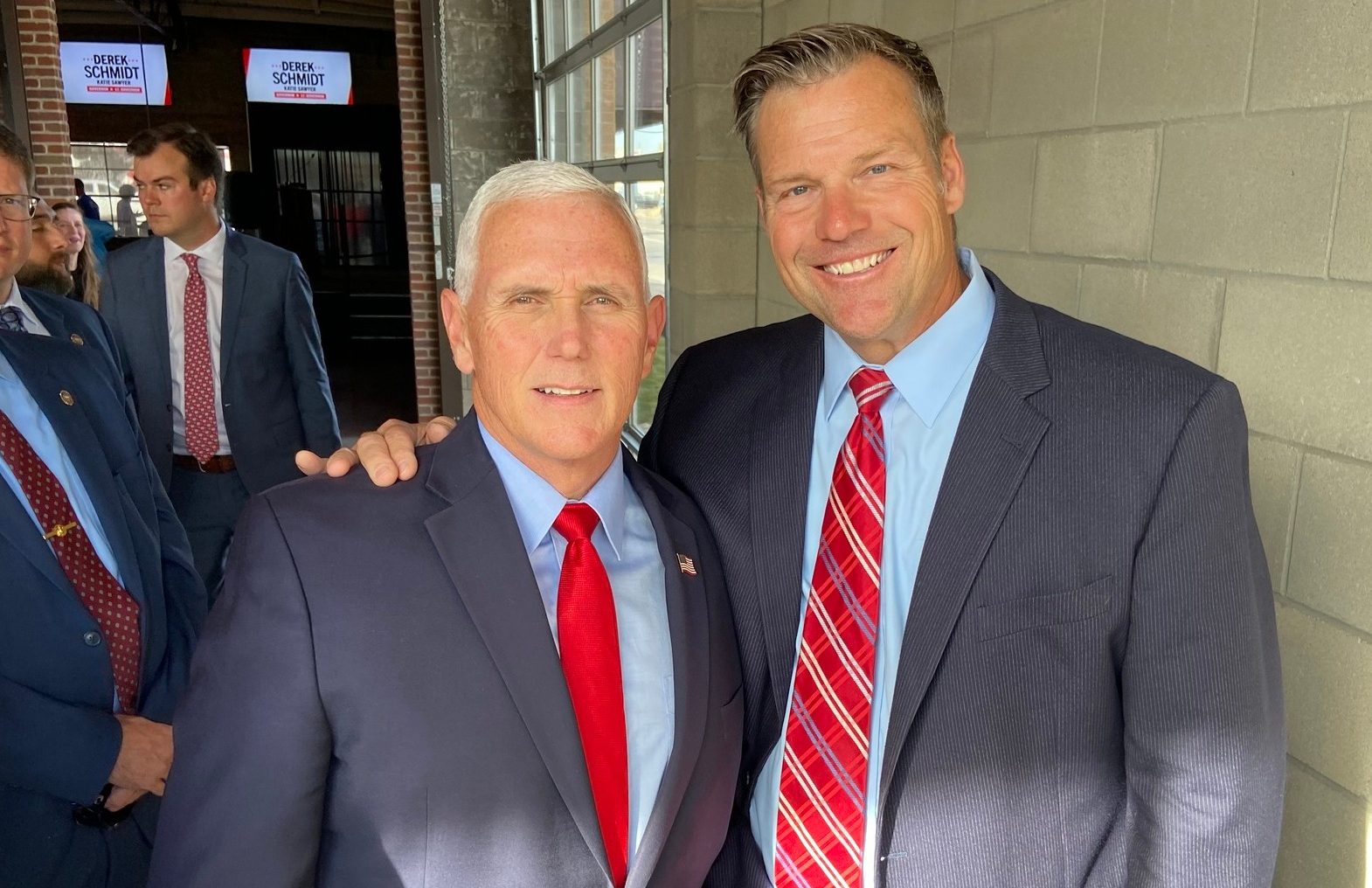 TOPEKA, KS. – The ACLU of Kansas, the ACLU, and Stinson LLP today filed a motion to intervene in a lawsuit between Attorney General Kris Kobach and the Kansas Department of Revenue, on behalf of five transgender Kansans who would be irreparably harmed by an unconstitutional effort by Kobach to ban and reverse changes to the gender markers on their driver's licenses.
Citing a new law passed by the Kansas state legislature over a veto by Governor Laura Kelly attempting to limit the rights of transgender people, Attorney General Kobach filed a lawsuit in state court on July 7 against the government agency that issues driver's licenses, asking the court to prohibit transgender people from changing their gender markers on their driver's licenses. Judge Teresa Watson granted a temporary restraining order early Monday morning before the state could respond, which has blocked the Kelly administration from allowing gender marking changes while the case goes forward.
The motion to intervene will be formally docketed tomorrow, July 12.
"Mr. Kobach's actions demonstrate a flagrant attempt to do an end-run around our state constitution," said Sharon Brett, Legal Director of the ACLU of Kansas. "Mr. Kobach is choosing to focus the power of the attorney general's office on, of all things, attacking and discriminating against transgender Kansans, and it is insulting to all Kansans that Mr. Kobach and other extremists who propped up SB 180 claim to be helping women, when they have made no efforts to meaningfully do so. Instead, they have weaponized women's rights in a way that actually re-entrenches the oppressive gender stereotypes that hurt all of us. Our clients deserve to live their lives free of harassment, discrimination, and violence – all consequences that Mr. Kobach's erroneous legal interpretations are designed to encourage."
"The so-called 'Women's Bill of Rights' is a blatant effort to control and stigmatize transgender residents of the state," said Ria Tabacco Mar, Director of the ACLU Women's Rights Project. "Limiting freedom for trans people worsens conditions for all women by re-entrenching the very gender stereotypes that have underpinned centuries of women's oppression. We will continue to fight for everyone in Kansas to live fully and authentically."
Today's motion to intervene is available here. The intervenors will also be filing a motion to oppose the preliminary injunction requested by Kobach and support the Kansas Department of Revenue's motion to dissolve the Temporary Restraining Order issued by Judge Watson. The filing was submitted Tuesday and will be docketed Wednesday morning.
Related:
Kansas library gets new lease by removing LGBTQ books for kids
'I'm not real proud': Advisory committee searched for LGBTQ words to identify and force removal of a dozen books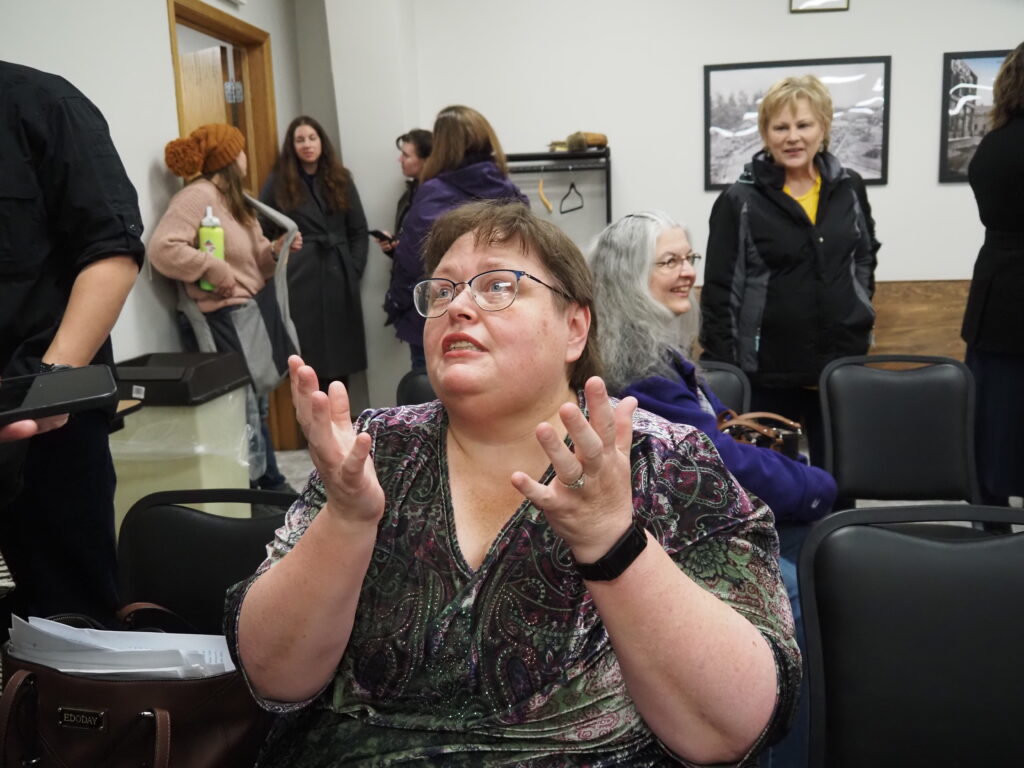 By Rachel Mipro | ST. MARYS, Ks. — The public library in St. Marys has managed to hang onto its lease for one more year by removing all of the youth-oriented LGBTQ books from library shelves.
Library director Judith Cremer said the decision was the result of her efforts to work with the city commission, which has been threatening the library's lease for more than a year.
Cremer said the adult section of the St. Marys location still contains some LGBTQ books, but in the junior collection, there are "probably not" any books left that contain LGBTQ content.
"I'm not real proud of that. … I feel bad because I think that there should be a variety of things for everybody, but like I say, we do have eight locations and I can get anything for anybody within about a day," Cremer said. "So that's a compromise I have to make."
"I'm just trying to be realistic in the fact that we do have a precarious position here," she added.
The St. Marys library is the headquarters for branches in more rural communities within Pottawatomie and Wabaunsee counties.
Cremer described the titles that were removed as "pretty mild" and "nothing that isn't normal in mainstream society."
A six-person library advisory committee is in charge of evaluating books. One of the committee members searched "gay," "transgender," "lesbian," "bisexual" and "queer" in the library's catalog to find books the committee wanted to review. They then read the books before determining which ones needed to be physically removed from the library premises.
They removed about a dozen books, including "Squad," "Blood Countess," "The Great American Whatever," "Beyond Clueless," "Red Rolls of Magic," "Infinity Son" and "Icebreaker."
"Most of these titles, the topic really isn't LGBTQ or anything like that," Cremer said. "It's just describing a reality that is normal now for most people."
Cremer has been working with the library advisory committee over the past few months in an attempt to appease city commissioners who threatened to pull the library's lease because of religious-based objections to LGBTQ books. While the commissioners have no governing influence over the library, the Pottawatomie Wabaunsee Regional Library would be forced to find a new location if the lease weren't renewed, giving up a community spot it has held for decades and depriving St. Marys residents of easily accessible library material.
The regional library has locations in Alma, Alta Vista, Eskridge, Harveyville, Olsburg, Onaga, St. Marys and Westmoreland, with county residents funding the library through taxes. Books removed from St. Marys were sent to these other locations.
The St. Marys location has struggled to work with members of the Society of St. Pius X, an extreme religious sect that has become a major influence in the small city of St. Marys. An estimated half of the library committee members have ties to SSPX.
All five of St. Marys' city commissioners are tied to SSPX and have said their religion shapes their views, which includes an ongoing campaign against LGBTQ content. Some have characterized the library campaign as an SSPX attempt to dominate the last public space in St. Marys not already under its control.
Commission member Matthew Childs, who currently serves as the mayor, authored a lease renewal clause last year that demanded the library remove all LGBTQ and socially divisive books from the shelves. Facing intense public pressure, the commission in December dropped the clause and renewed the lease for one year.
But as public pressure faded, the commissioners renewed their fight against the library in the spring, arguing that LGBTQ content, such as transgender "garbage," needed to go.
"My goal is to terminate the lease with the library," Commissioner Gerard Kleinsmith said during an April commission meeting. "If they want to have their library, so be it. Go do it. Find another building to do it in. … I will not ever vote for any taxpayer money, facilities, anything to be used anywhere that houses this kind of garbage."
Kleinsmith is meant to serve as the liaison between the city commission and library advisory committee.
During a Nov. 7 meeting, commissioners agreed to renew the library's lease for another year.
"They've been doing some good work," Kleinsmith said. "They've gotten 12 books that have been removed from the St. Marys library. … They're going in the right direction."
Childs said the library's actions showed they were able to work as a community.
"That was the question in the first place really, 'Why don't we work as a community?' And it looks like we're doing that. So that's a win," Childs said.
It's uncertain how many more books could be removed from the library in the future. When asked if there was a line she would hold if the committee continues to ask for more removals, Cremer said it would depend on the decision-making process.
Her priority is hanging onto the St. Marys location, she said, because she feels city residents need the library.
"We need to protect all of our areas of information, so that when people need that information to make decisions about their life, we have that information available," Cremer said. "I know that and that's what I'm striving for. But I do have to compromise to keep the doors open."
******************************************************************************************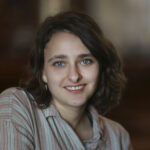 A graduate of Louisiana State University, Rachel Mipro has covered state government in Baton Rouge and New Orleans. She and her fellow team of journalists were 2022 Goldsmith Prize Semi-Finalists for their work featuring the rise of the KKK in northern Louisiana, following racially-motivated shootings in 1960. With her move to the Midwest, Rachel is now turning her focus toward issues within Kansas public policies.
The preceding article was previously published by the Kansas Reflector and is republished with permission.
Related: