Over 52% of LGBTQ+ youth in the U.S. are bullied says new report
LGBTQ students who reported their school to be LGBTQ-affirming had 30% lower odds of being bullied in the past year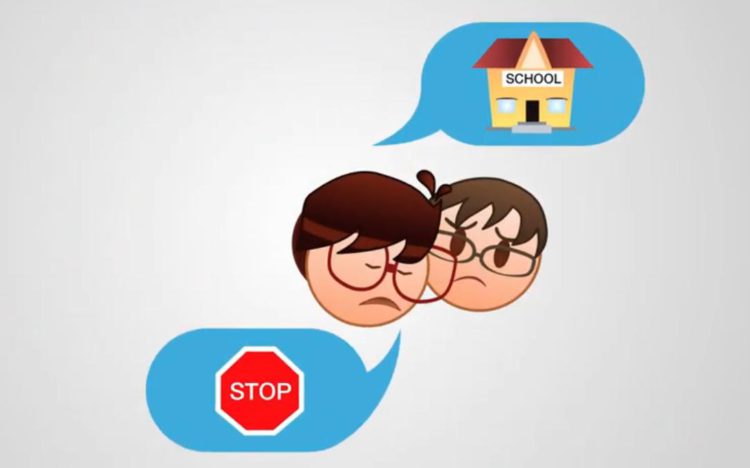 NEW YORK – A new report issued this week by The Trevor Project based on the non-profit LGBTQ group's 2021 National Survey on LGBTQ Youth Mental Health, showed that the majority of LGBTQ youth (52%) who were enrolled in middle or high school reported being bullied either in person or electronically in the past year.
One in three (33%) reported being bullied in-person (e.g., at school, on the way to school, at a party, or at work), while 42% were bullied electronically (e.g., online or via text message). Bullying was reported more often by LGBTQ middle school (65%) compared to high school students (49%).
Transgender and nonbinary students (61%) reported higher rates of bullying compared to cisgender LGBQ students (45%). Those who were Native/Indigenous (70%), white (54%), and multiracial (54%) reported higher rates of being bullied compared to those who were Latinx (47%), Asian American/Pacific Islander (41%), or Black (41%).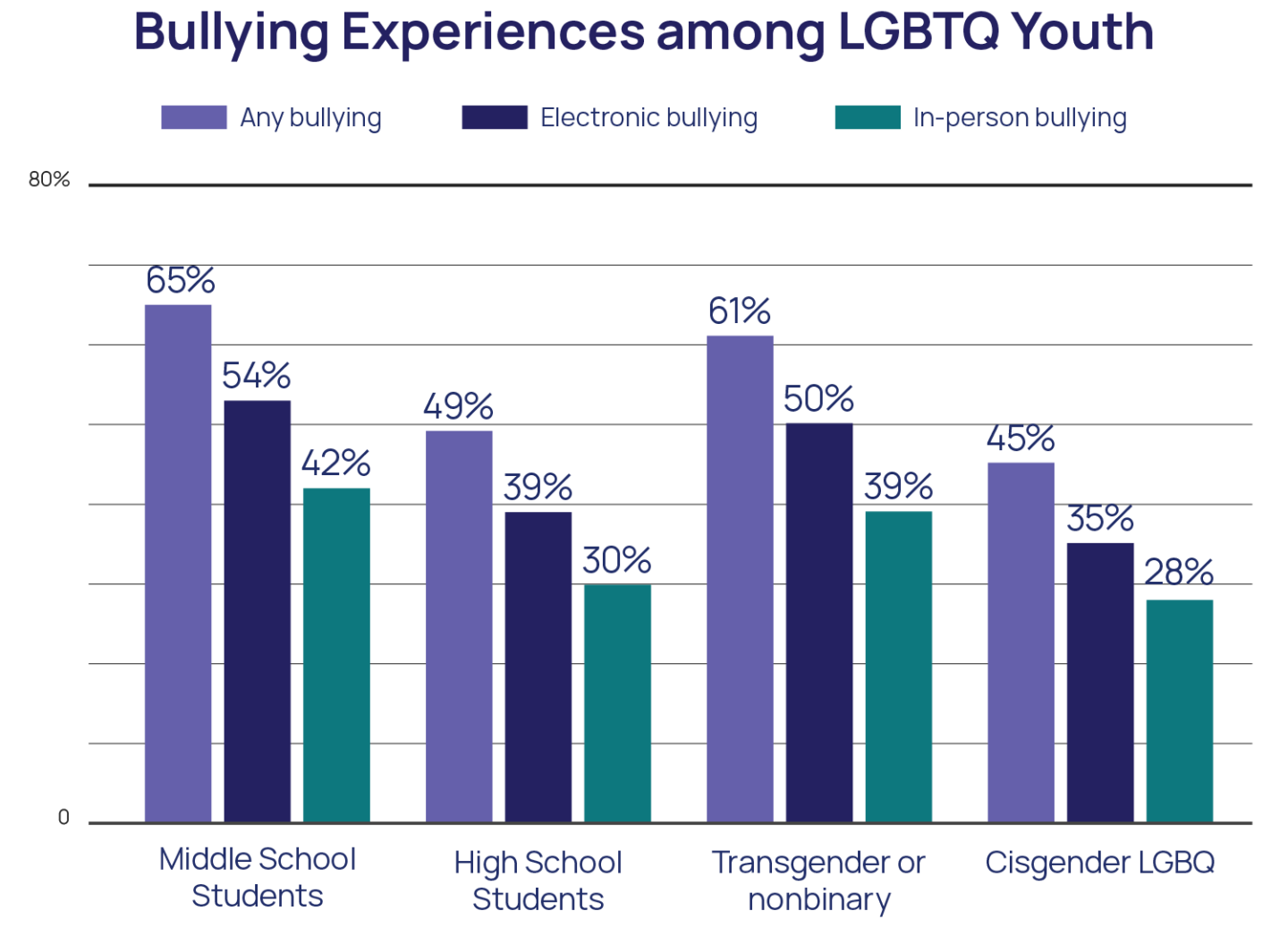 LGBTQ students who reported being bullied in the past year had three times greater odds of attempting suicide in the past year. This finding was the same for both in-person and electronic bullying.
Among LGBTQ middle school students, 29% of those who were bullied attempted suicide in the past year compared to 12% of those who were not bullied. Among high school students, 25% of those who were bullied attempted suicide in the past year compared to 10% of those who were not bullied.
Across gender identity, 32% of transgender and nonbinary youth who were bullied attempted suicide compared to 14% who were not bullied, while 19% of cisgender LGBQ youth who were bullied attempted suicide compared to 7% who were not.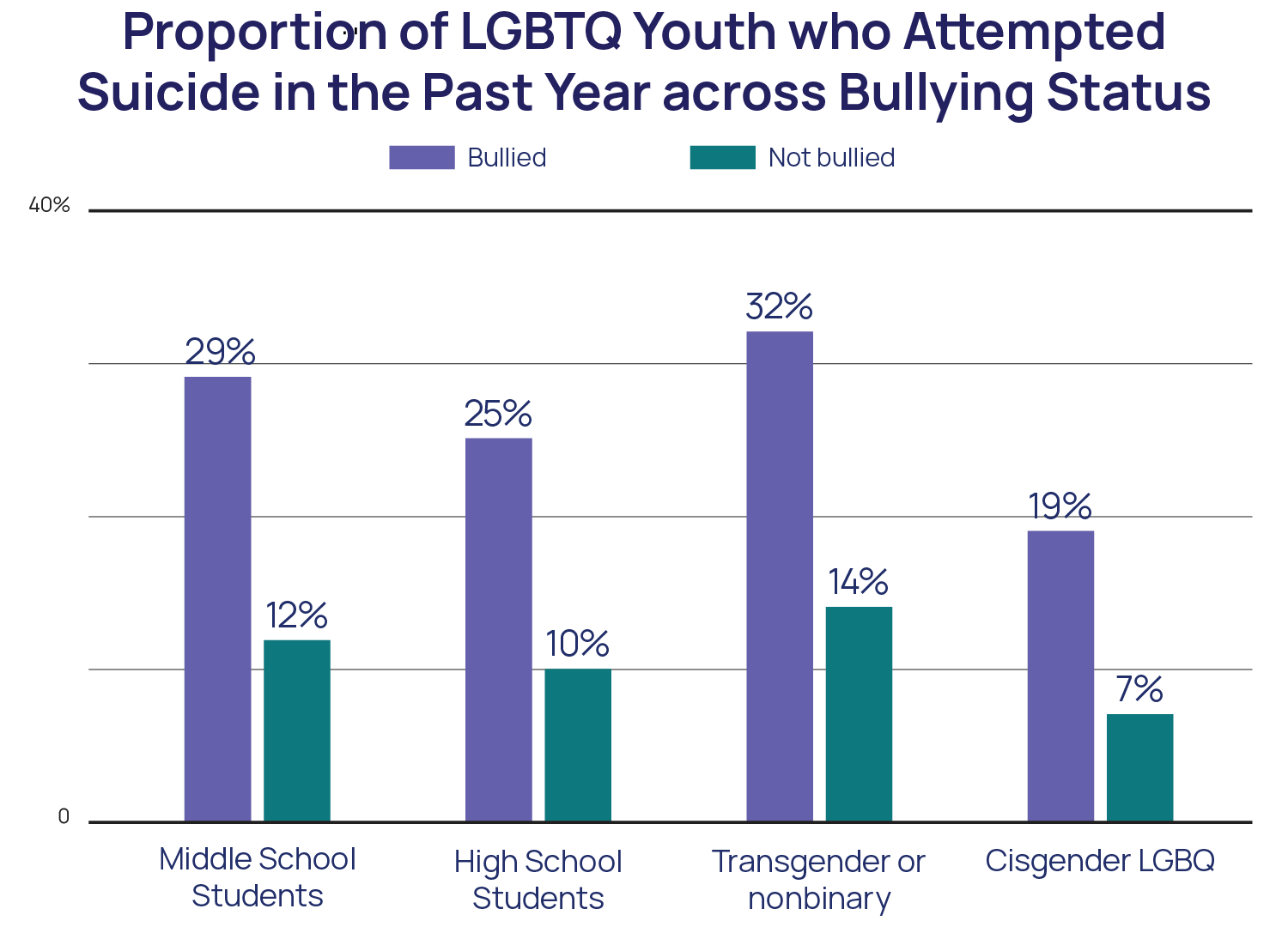 LGBTQ students who reported their school to be LGBTQ-affirming had 30% lower odds of being bullied in the past year. Overall, 46% of LGBTQ youth in LGBTQ-affirming schools report being bullied in the past year compared to 57% who did not report their school to be LGBTQ-affirming.
Lower rates of having been bullied were found among both middle school (58%) and high school (44%) students who described their school as LGBTQ-affirming compared to middle school (69%) and high school (54%) students who did not.
Transgender and nonbinary youth in schools that were LGBTQ-affirming reported lower rates of being bullied (55%) compared to those in schools that weren't LGBTQ-affirming (65%), as did cisgender youth (40% vs. 50%).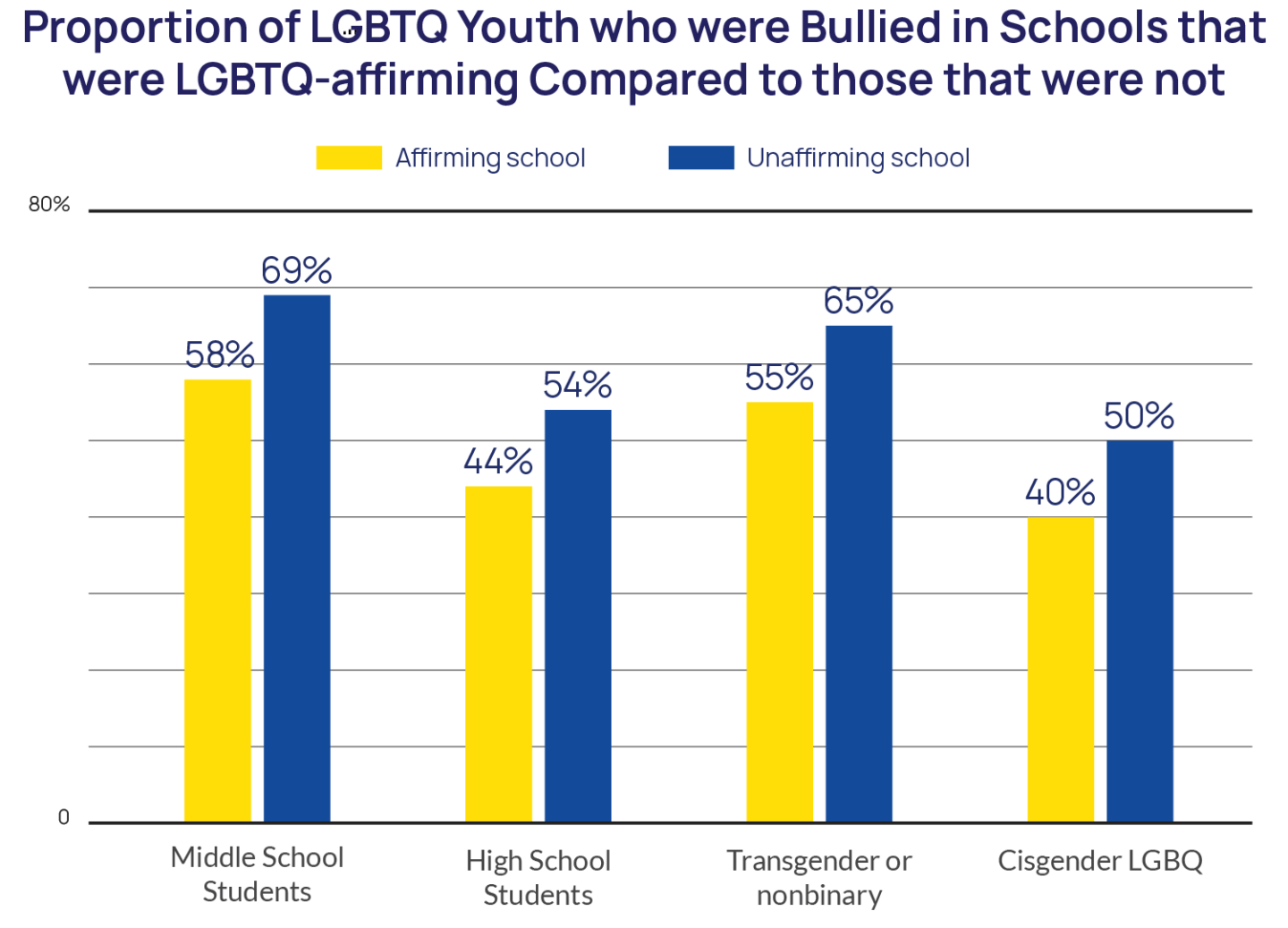 In a press release, The Trevor Project noted that; 'These findings indicate that bullying of LGBTQ youth remains a significant area of concern, particularly among middle school students, students who are transgender or nonbinary, and Native/Indigenous students. Our data pointed to rates of electronic bullying that exceeded those of in-person bullying. Notably, these data were collected during a time when many students spent at least a portion of the prior year outside of physical school walls due to the COVID-19 pandemic. This research underscores the dire need for increased investment in both bullying and suicide prevention initiatives that explicitly have protections for LGBTQ youth."

"Previous research has found states with anti-bullying laws that specifically consider sexual orientation to be associated with lower odds of student suicide attempts compared to states with anti-bullying laws that do not mention LGBTQ identities (Meyer et al., 2019). Our findings here indicate the bullying is lower in schools that are described as LGBTQ-affirming, and our previous findings indicate that LGBTQ-affirming schools are associated with significantly lower odds of a past-year suicide attempt. Schools can become more affirming of their LGBTQ students in a variety of ways, including establishing Gender and Sexuality Alliances (GSAs), creating policies and norms around sharing names and pronouns, including LGBTQ issues in curricula, and providing LGBTQ cultural competence training for all teachers and staff. By creating environments that are caring, accepting, and supportive of all students, school leaders and staff may be able to both directly impact the well-being of marginalized students and cultivate a peer culture that values and accepts all identities."
To read the full report: https://www.thetrevorproject.org/wp-content/uploads/2021/10/The-Trevor-Project-Bullying-Research-Brief-October-2021.pdf
One Archives Foundation to host encore readings of 'The Normal Heart'
The first reading last May reached audiences in the U.S.+ 19 countries. It marked the 1st time the play featured a BIPOC & LGBTQ cast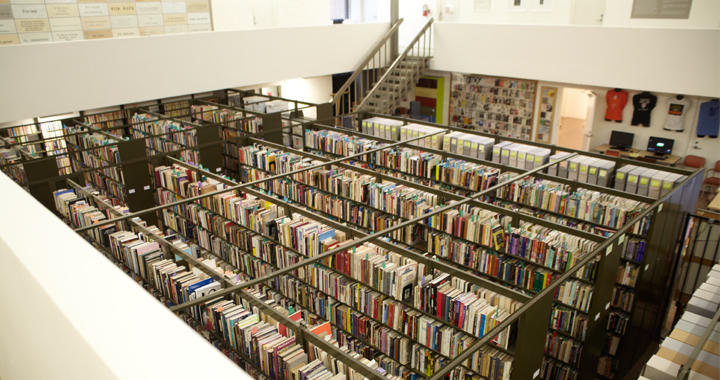 LOS ANGELES — One Archives Foundation, the oldest active LGBTQ+ organization in the U.S., will host two encore virtual readings of Larry Kramer's "The Normal Heart" with a star-studded cast — including Sterling K. Brown, Laverne Cox and Daniel Newman — on December 4 in honor of World AIDS Day. Showtimes are at 12 p.m. and 5 p.m., and tickets are available here.  
The first reading premiered last May, reaching audiences in the U.S. and 19 countries. It marked the first time the play featured a cast that is predominantly Black, Indigenous, People of Color (BIPOC) and LGBTQ.
"This presentation of 'The Normal Heart' and its extraordinarily talented, diverse cast made an incredible impact earlier this year," said director Paris Barclay. "We all felt it was important to re-stream the historic reading to bring more awareness not just to World AIDS Day, but to the message of Larry Kramer's landmark play—which feels even more relevant today."
100+ U.S. Cities receive top scores in annual Municipal Equality Index
A record-setting number of 100 point scores & highest-ever national average show that localities continue to lead the way on LGBTQ+ inclusion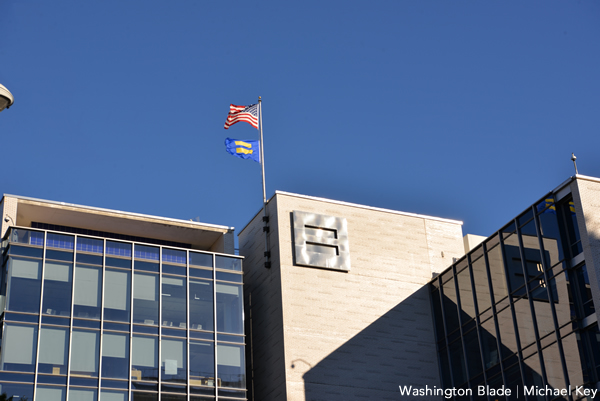 WASHINGTON – Earlier this month the Human Rights Campaign (HRC) Foundation in partnership with The Equality Federation, released its 10th annual Municipal Equality Index (MEI) report. According to the Washington D.C. based non-profit a record-breaking 110 cities earned the highest score of 100, which is up from 11 in 2012, the MEI's inaugural year, illustrating the striking advancements municipalities have made over the past 10 years.
"LGBTQ+ people are everywhere—in every city, county and ZIP code. Throughout its 10 year history, the Municipal Equality Index has been centered on supporting and celebrating the work municipalities do to serve LGBTQ+ people in the places they call home," said JoDee Winterhof, Human Rights Campaign Senior Vice President of Policy and Political Affairs in a press statement.
"This year, state-wide lawmakers have zeroed in on attacking transgender and non-binary children—for no reason other than in an effort to harm and erase them. Local leaders, however, have continued to move the needle of progress forward, and by doing so, they have spurred economic growth by signaling to residents, visitors and employers that their city is open to everyone," Winterhof added.
In 20 states across the country, 74 cities earned over 85 points despite hailing from a state without non-discrimination statutes that explicitly protect sexual orientation and gender identity, which is up from five municipalities in 2012. These municipalities set a standard of LGBTQ+ inclusion by prioritizing measures such as enacting comprehensive non-discrimination laws, providing transgender-inclusive health benefits for city employees, and providing services for particularly vulnerable members of the LGBTQ+ community.
However as anti-LGBTQ+ laws are proposed and then passed by various state legislatures, especially targeting Trans people, local non-discrimination statutes that explicitly protect sexual orientation and gender identity become critical.
In Springfield, Missouri, the News-Leader newspaper noted that Springfield's score from HRC this year was just 53 points out of a possible 100. The national average was 67. Columbia, Kansas City and St. Louis all scored 100.
"Kind of sad," is how Nick Clinton-Elliott, executive director of Springfield's GLO Center, described the Queen City's showing in the Human Rights Campaign's most recent report on LGBT equality the paper reported.
"I'm disappointed to see that Springfield is that far behind the national average," Clinton-Elliott told the News-Leader a few days before Thanksgiving. "But we are seeing some growth, and that's encouraging. We just have a lot of work to do."
The city's chief spokesperson, Cora Scott, told the News-Leader in a written statement that for several years the city has made "concentrated efforts" to do better on LGBT issues.
"We do not take issue with the scorecard," Scott said, "however, we always look beyond the compliance of any one particular scorecard when it comes to our efforts to embrace inclusive excellence."
Overall the News-Leader reported, Springfield's score shows improvement over time on LGBT matters. In 2017, the last time the News-Leader reported on the campaign's city-level ratings, Springfield scored just 21 points. (The national average that year was 57 points.) In 2019, Springfield's score was 35. Last year, it was 47.
Even though local leaders continue to pave the way forward on equality, there remains an unacceptable patchwork of laws for LGBTQ+ people across the country. This reinforces the need for the federal Equality Act that would provide consistent and explicit non-discrimination protections for LGBTQ+ people across key areas of life, including employment, housing, credit, education, public spaces and services, federally funded programs, and jury service.
The MEI rated 506 cities including the 50 state capitals, the 200 largest cities in the U.S., the five largest cities or municipalities in each state, the cities home to the state's two largest public universities, the 75 municipalities that have high proportions of same-sex couples and 98 cities selected by HRC and Equality Federation state group members and supporters. It assesses each city on 49 criteria covering citywide non-discrimination protections, policies for municipal employees, city services, law enforcement and the city's leadership on LGBTQ+ equality.
Other significant findings from the 2021 MEI include:
This year, 181 cities have transgender-inclusive healthcare benefits for municipal employees—up from 179 in 2020, despite more rigorous standards this year, and only five at the start of the MEI.
The national city score average jumped to an all-time high of 67 points, up from 64 last year and 59 in 2012, marking both the fourth consecutive year of national average increases as well as the highest year-over-year national average growth ever.

As a marker of the change that ten editions of the MEI have brought, cities rated by the MEI in 2012 averaged 59 points then; in 2021, those cities averaged 85 points.
11 cities scored 100 points in the 2012 MEI; ten times that number did so in 2021, the tenth edition.

Cities around the country saw progress, with every region of the country seeing a higher average score than last year.
43 municipalities have anti-conversion therapy ordinances in states with no state-level protections, up from 38 last year.
The tenth edition of the MEI tells a story of sustained, transformational growth in cities of every size in every region of the country. While state legislatures attacked LGBTQ+ people in a historically difficult legislative session, cities focused on solving actual problems.
The full report, including detailed scorecards for every city, as well as a searchable database, is available online at www.hrc.org/mei.
Trans non-binary visual artist & writer féi hernandez awarded grant
Define American, a culture change organization announced the winners of its 2021 Creative Fellowship project grant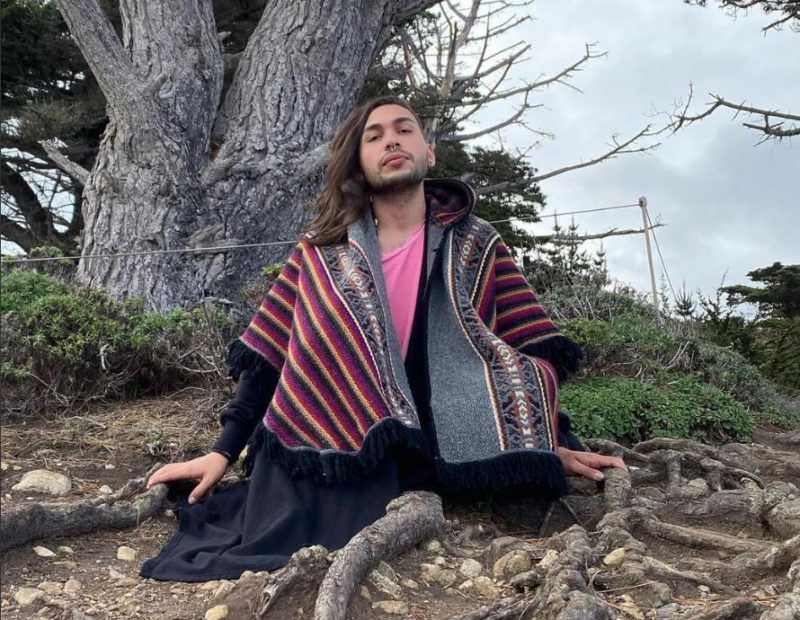 LOS ANGELES – An Inglewood raised immigrant trans non-binary visual artist, writer, and healer has been awarded a $5,000 grant to write and illustrate the first volume of a three-part children's book series.
Los Angeles-based féi hernandez will write and illustrate Heart of a Moth (Corazón de una Mariposa Nocturna), the first volume in the three-part children's book series. The story will center Iká, a mixed-race differently abled queer young spirit warrior, that protects their hood from shadow beasts bred from corrupted hearts.
The Books are anticipated to be distributed in multi-accessible formats including: audio books, Braille format, and plushies for kinesthetic readers to enrich a new generation of differently abled, queer and trans, Black, Indigenous, youth of color to embrace what makes them powerful.
Define American, a culture change organization that uses the power of narrative to humanize conversations about immigrants, announced the winners of its 2021 Creative Fellowship project grant.
The organization's Creative Fellowship, which awards a $5,000 grant to each recipient, is one of the few U.S. artistic fellowship opportunities that welcomes applicants regardless of immigration status, including undocumented creatives.
The other awardee is New York-based filmmaker Ash Goh Hua who will produce an abolitionist political cultural event around political prisoner liberation, focusing on the movement to free Mumia Abu-Jamal. Free Mumia.
Free Them All! will screen two short films, I'm Free Now, You Are Free and By Your Side; feature a panel conversation between the filmmakers, Ash Goh Hua, Mike Africa Sr and Debbie Africa and cultural worker Kazembe Balagun, and host a teach-in by Campaign organizer Johanna Fernández.
Abolition is a political vision with the goal of eliminating imprisonment, policing, and surveillance and creating lasting alternatives to punishment and imprisonment. By engaging the issue through art and films, it allows a story/narrative shift that moves people emotionally into the humanistic, cultural dimension of this struggle, which is crucial in political organizing, and thus will bring people closer to the issue at hand.
Past winners of Define American Creative Fellowship include Danyeli Rodriguez Del Orbe (2020), a community organizer with UndocuBlack, spoken word poet, and writer who is based in Los Angeles and New Orleans art duo Karla Rosas and Fernando Lopez (2019).
The Define American Creative Fellowship supports immigrant creatives working in narrative art forms as they build their professional practice and network. Recognizing the unique hurdles that immigrant creatives in these fields may face, the fellows selected for the Define American Creative Fellowship participate in workshops and conversations geared towards furthering their network and impact, connecting with additional resources, and supporting their community engagement efforts.
The Define American Creative Fellowship has been supported by the Kresge Foundation. This year,  the CAA Foundation, the philanthropic arm of talent and sports agency Creative Artists Agency, also joined as a supporting partner as part of its Full Story Initiative efforts.
"At least 95% of artists have lost income due to COVID-19. Additionally, the immigrant community in the U.S. has been largely overlooked by pandemic aid and stimulus checks," said Define American Founder Jose Antonio Vargas. "Many immigrant artists pursuing a creative career now find themselves in an untenable situation. Their perspective and creative practice are more important than ever as we work to ensure our culture truly reflects the diversity of our country. As the creative community rebuilds post-pandemic, we want to make sure immigrant creatives have a prominent role in that conversation."
"The CAA Foundation is honored to include Define American as partners in the Full Story Initiative, and to support their Creative Fellowship," said CAA Foundation Executive, Maddy Roth. "The fellowship embodies our mission of driving forward authentic narratives in television and film for a more equitable future. We are thrilled to help support these brilliant storytellers in their creative journeys."
The Define American Creative Fellowship is open to creatives in narrative-oriented art forms (writing, filmmaking, visual storytelling, theater, illustration, spoken word, digital journalism, etc.) with at least some experience (professional or amateur) in their chosen medium. This program is uniquely suited to supporting artists who have a deep commitment to their local communities and further developing their creative practice as they shape narratives of American identity.
"Artists and culture bearers are playing profound roles in their communities each and every day," said Seth D. Beattie, Program Officer, Arts & Culture for The Kresge Foundation. "Despite enormous financial challenges, they're helping communities process grief, raise the visibility of resources and build a sense of community even when socially distant. Define American is helping to lift up and support that work by actively challenging structural biases that impede the community efforts of immigrant artists, including the extensive discrimination facing artists living without documentation."