Netflix walkout attracts 100 plus supporters & also a few Chappelle fans
The demonstration comes as backlash over Dave Chappelle's standup special "The Closer" on Netflix, criticized as being transphobic, continues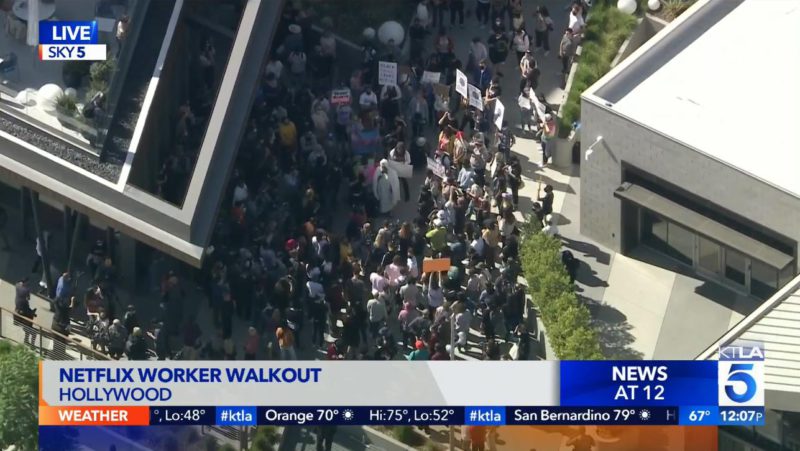 HOLLYWOOD – A walkout of Trans employees and supporters was joined by over 100 additional demonstrators in support of the transgender community outside the Netflix offices at 1341 Vine Street in Hollywood Wednesday and were also met with a handful of Chappelle fans.
Wednesday morning's demonstration comes as backlash over comedian Dave Chappelle's standup special "The Closer" on Netflix, which has been criticized as being transphobic, continues.
Organized by Los Angeles community activist Ashlee Marie Preston, the event was held "to underscore the importance of responsible content offerings that prioritize the safety and dignity of all marginalized communities," Preston wrote in a statement released a couple of days ago.
Netflix had issued a statement prior to the walkout saying: "We value our trans colleagues and allies, and understand the deep hurt that's been caused. We respect the decision of any employee who chooses to walk out, and recognize we have much more work to do both within Netflix and in our content."
Singer-songwriter, entertainer and community activist Neverending Nina was interviewed by KTLA 5 LA at the demonstration. "As Black trans people, as trans people, as non-binary people, we are ultimately all we have," she told KTLA' Erin Myers, while standing among hundreds gathered for the demonstration. "So if we don't speak up for ourselves, then who will?"
"We just want to make sure that these entities are being held accountable, and actually provide change to better the community that has been dealt trauma by issuing certain propaganda in this space," she added.
Video of the event showed several participants that carried signs, some that read "transphobia is not a joke" and "Black Trans live Matter." Several speakers addressed the crowd.
Among the speakers, which included actor and drag performer David Huggard Jr., whose stage name is Eureka O'Hara, was Leon Wu, founder of SharpeHaus. Wu, a designer, entertainment producer and BIPOC trans activist told the Blade after the protest ended;
"It's time for big entertainment, media and publicity to make a commitment to change. It's time for us all to take more social responsibility on the content we create, direct, produce and distribute to the world. I mean, just look at what we've done to ourselves in the past two years during pandemic. We've seen how much misinformation, sensationalized news and irresponsibility in public or social media can do us so…much… harm. It's time to take more social responsibility on what is ethical comedy and entertainment, what is newsworthy, and what information is positive, helpful or innovative to share in the world."
A few counter-protesters arrived carrying signs saying "We like Dave" and "We like jokes."
Counter-protester Gigi Larue said many comedians "take jabs" at everyone.
"You may not like what he has to say, but don't listen," said Gigi Larue. "You don't get to silence his voice and silence the voices of people who support him."
"Comedy is for everyone, but we also know that there is truth in jokes," Nina told Myers. "And so we if anyone has not been around a trans person ever in their life but they also have always heard jokes about trans people, then that bias will show up when they finally get introduced to trans person."
The growing outcry by LGBTQ+ advocacy groups and allies since the release earlier this month of the Netflix Dave Chappelle's comedy special The Closer, regarding transphobic and other anti-LGBTQ innuendo and statements by the comedian escalated after the company suspended one of its Trans employees.
After the special aired, Terra Field, an Out Trans Netflix senior software engineer based in San Francisco, posted a series of tweets that expressed anger over Chappelle's blatant transphobia.
Field in her Twitter thread countered the position laid out by Sarandos, pointing out that Chappelle's promoting the kind of ideology and speech can result in real-world consequences especially death for Trans people.
The situation was further enflamed when the company terminated a Black organizer of the pending October 20 walkout by its Trans employees. The employee, "who is Black and currently pregnant, asked not to be named for fear of online harassment."
Netflix Inc. Co-Chief Executive Ted Sarandos sparked internal dissent he defended the special and said it wouldn't translate to real-world harm.
Sarandos later said he "screwed up" in his efforts to communicate with the workers, the Wall Street Journal reported.
"Stand Up in Solidarity," will present co-CEO Ted Sarandos with a list of "firm asks" after the demonstration and the protest will feature a PSA from stars including Angelica Ross, Jonathan Van Ness, Jameela Jamil, Eureka O'Hara and Colton Haynes.
Additional reporting and video by Susan Hornik
LGBTQ+ friendly Netflix could lose a quarter of its subscribers
70% of survey respondents use Netflix the most, meaning it has higher usage than any other streaming service—by a 60% margin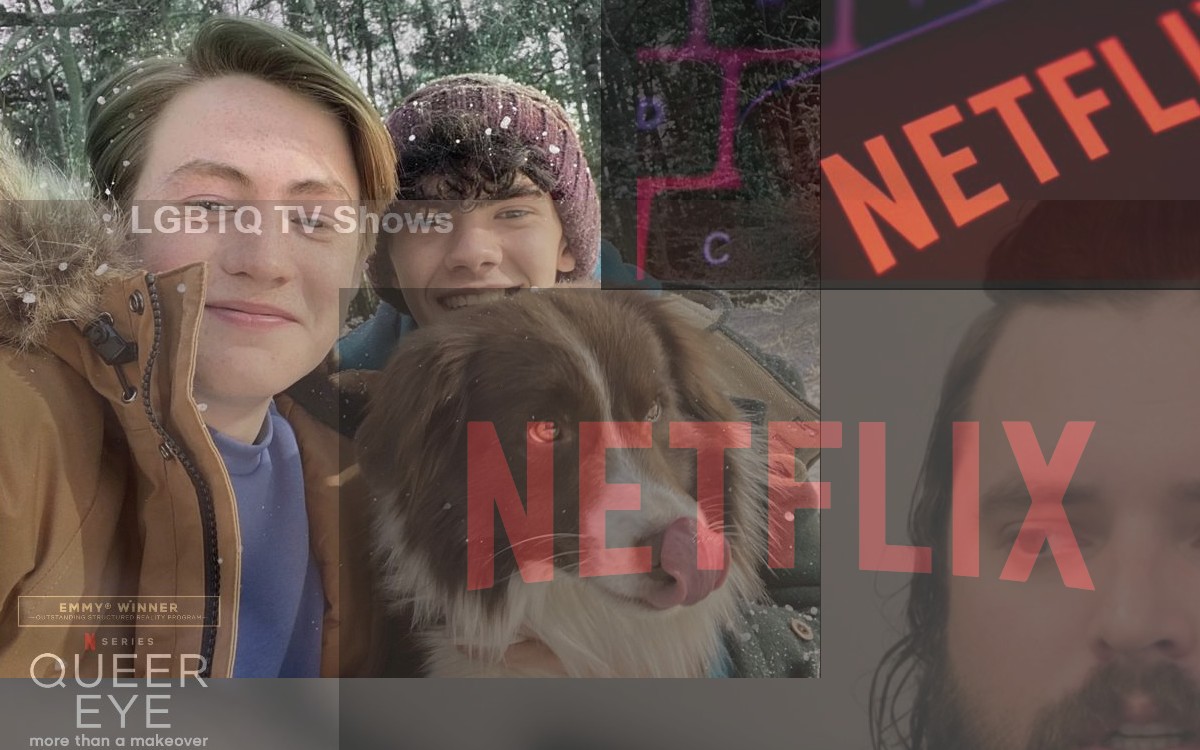 LOS ANGELES – Streaming service Netflix which is home to LGBTQ+ friendly fare including the smash hit series Heartstopper, Queer Eye, Uncoupled, and Grace and Frankie along with a robust portfolio of other queer friendly content is poised to lose a staggering quarter of its subscribers.
In a recent survey conducted by REVIEWS.org, a organization staffed by teams of experts who rate and review connected home services and products including Mobile & Wireless; TV & Streaming; Home Security & Smart Home along with other web based offerings surveyed 1,000 Americans to gauge their streaming habits in 2022 and found that 1 in 4 are planning to leave Netflix this year. 
Based on the report's findings,  that could be over 18 million US subscribers—and an estimated $272 million in lost subscriber revenue for the streaming company. The experts noted that Netflix has had a difficult 2022, losing nearly 1.2 million subscribers in the first two quarters of 2022 and recording subscriber loss for the first time in a decade. 
The company hopes to add one million new subscribers in the third quarter, but the report questions if the streaming company face another loss of that magnitude.
The survey noted that nearly two-thirds of respondents cited Netflix's increasing cost as a reason for leaving.
Netflix's Basic one-screen plan went up by 11% in January 2022 for the first time in three years.
Meanwhile, Standard and Premium plans increased 20% and 25%, respectively, in the same time period.
The REVIEWS report also pointed out that Netflix currently has the highest average plan cost among the eight most popular streaming services in the United States. And that is leading 30% of surveyed subscribers to share their password with people outside their household.
Netflix cost vs. competitors
| | | |
| --- | --- | --- |
| Streaming service | Average monthly cost | Number of plans |
| | $15.15 | Three plans, no ads |
| | $12.49 | Two plans: With and without ads |
| | $9.99 | Two plans: With and without ads (does not include Hulu Live+) |
| | $14.99 | One plan, no ads |
| | $7.99 | One plan* |
| | $7.49 | Two plans: With and without ads |
| | $4.99 | One plan, no ads |
| | $7.49 | Two plans: With and without ads |
Graphic via REVIEWS.org
Data as of 09/05/22. Offers and availability may vary by location and are subject to change.
* Does not include Disney bundle
Another issue with those surveyed was lack of content. 1 in 3 respondents said Netflix no longer has the shows they want to watch and then 30% said that they use other streaming services more.
The report notes that Netflix became popular for licensing many TV shows and movies for streaming before the company developed its own original programming. In recent years, those shows and movies have left Netflix for other streaming services—mainly to build the libraries of WarnerMedia's HBO Max, Walt Disney Company's Disney+, and NBCUniversal's Peacock—leading to 'the streaming wars.'
The report's findings state that the average American is subscribed to 4 streaming platforms:
78% subscribe to Netflix
46% are Disney+ subscribers
42% subscribe to HBO Max
33% are Peacock subscribers
26% subscribe to Hulu
22% are Apple TV+ subscribers
5% subscribe to Hulu
5% are Amazon Prime subscribers
The survey also found that 70% of respondents use Netflix the most, meaning it has higher usage than any other streaming service—by a 60% margin!
In a distant second place is HBO Max with a 10% share of respondents and Disney+ takes third place with 6%. Every other streaming service is under 5%.
So can anything beat Netflix the REVIEWERS.org asked? Their answer was "Right now, no. But rising prices, a lack of content, and increased competition could lead 1-in-4 subscribers to cancel their Netflix subscription within the year."
Twitter shareholders ok Elon Musk deal, GLAAD expresses alarm
"Our community is at disproportionate risk for harassment online, which itself has damaging impacts and can also lead to offline harms"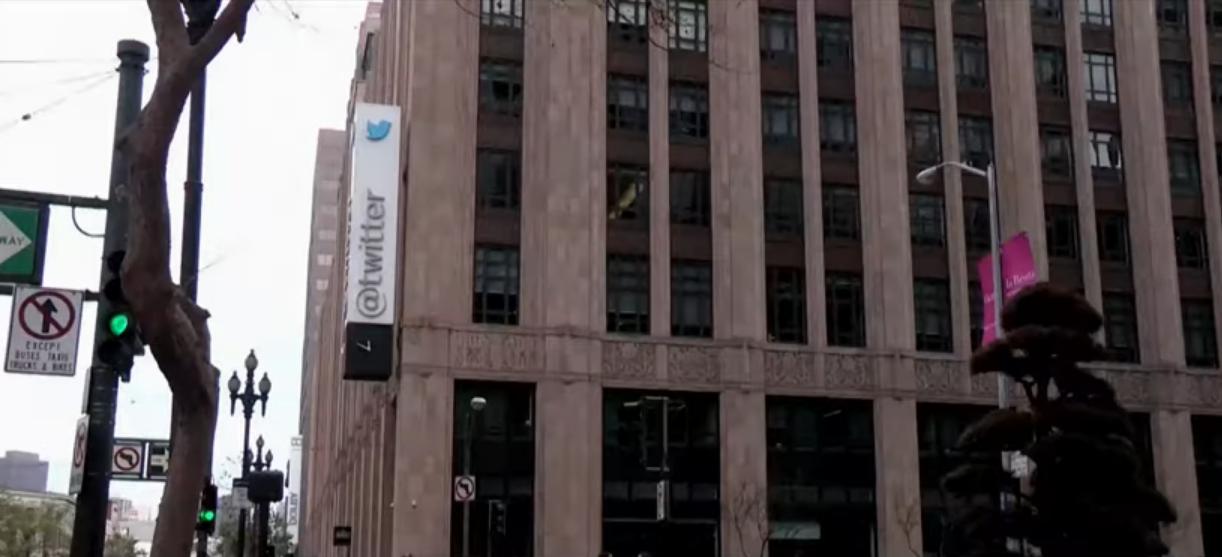 SAN FRANCISCO – Twitter shareholders voted Tuesday to approve Elon Musk's $44 billion bid to buy the company and take it private, CNBC reported. The vote comes as the billionaire entrepreneur seeks to scrap the deal, casting doubt on Twitter's self-reported percentage of fake accounts and alleging the company was not as forthcoming as it should have been with its explanation of the calculation.
The vote comes as Musk seeks to scrap the deal, casting doubt on Twitter's self-reported percentage of fake accounts and alleging the company was not as forthcoming as it should have been with its explanation of the calculation. Twitter has stood by its figure of less than 5% of monetizable daily active users being spam or fake and has said it's provided Musk plenty of information meeting the requirements of the deal.
In New York, GLAAD released a statement reacting to the shareholder's vote expressing alarm in part due to Musk has a record of posting anti-LGBTQ content as well as content targeting other marginalized communities.
In a statement the LGBTQ+ advocacy group noted: "While the outcome of the deal remains uncertain amidst ongoing litigation, GLAAD reiterates that Elon Musk's previously stated plans for Twitter threaten the safety and best interests of users, society, and democracies around the world."
"Today, Twitter shareholders voted for profits over people. We are deeply concerned with the safety of LGBTQ people on Twitter and join the voices of other organizations representing marginalized communities to express opposition to Elon Musk's potential acquisition of the platform," said GLAAD President and CEO, Sarah Kate Ellis.
"Our community is at disproportionate risk for harassment online, which itself has damaging impacts and can also lead to offline harms. It is critical that Twitter as a company, regardless of ownership, prioritizes policies and content moderation that creates spaces where truth is elevated over dangerous mis- and disinformation and hate," Ellis added.
GLAAD is one of the founding members of the "Stop the Deal" coalition, a campaign launched in June 2022 by Accountable Tech, Media Matters, UltraViolet and others to warn of the potential dangers of the possible acquisition of Twitter by Elon Musk.
More information is available at StopTheDeal.com.
GLAAD released its inaugural Social Media Safety Index in July, evaluating LGBTQ user safety experience across the social media landscape, showing the entire sector is effectively unsafe for LGBTQ users, with high prevalence and intensity of hate speech and harassment.
The Index provided recommendations for the industry at large and reports on LGBTQ user safety across Facebook, Instagram, Twitter, YouTube, and TikTok.
'Ring the Alarm' podcast on murders of LGBTQ people in Jamaica
Insightful and engaging conversations with LGBTQ men and women, including exclusive interviews from inside a network of secret safe houses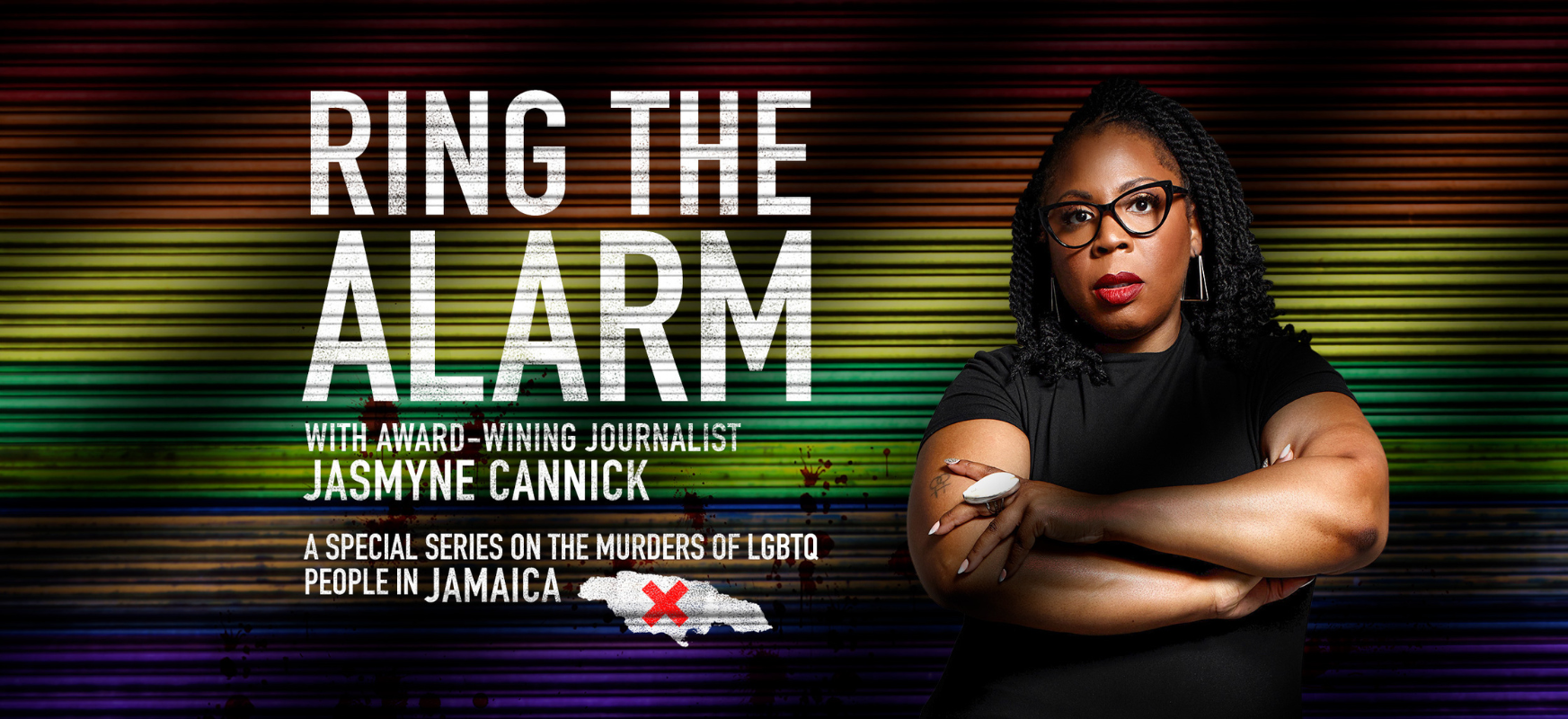 LOS ANGELES – The fifth episode, in award-winning journalist Jasmyne Cannick's podcast series 'Ring the Alarm' about the murders of LGBTQ people in Jamaica, was released this past week.
18-year-old Keneil grew up in Jamaica, where he was sexually abused at home starting at the age of 8 years old. Because of the isolation and denial he faced from his mother, and narrowly escaping a murder attempt, Keneil tried to commit suicide several times. After being disowned by his mother, Keneil lived in abandoned buildings with no food. He recently found housing at the Unity Fellowship Church Jamaica safe house, where he is receiving support and is now awaiting relocation assistance to another country that is more accepting of LGBTQ people. Through it all, the teenager has managed to smile, remain hopeful, and look forward to living a life where he can be free, even if it means being away from his family and the country he is from.
'Ring the Alarm' is a special podcast series of frank conversations with lesbian, gay, and trans men and women in Jamaica about living in one of the most homophobic countries in the world. Award-winning journalist Jasmyne Cannick shares their challenges, dreams, and aspirations to live a life where they don't have to fear being murdered for being queer.
Produced in Jamaica, through insightful and engaging conversations with LGBTQ men and women, including exclusive interviews from inside a network of secret safe houses that helps to hide queer Jamaicans until they can be relocated to another country, Jasmyne continues to provide much-needed context while calling attention to the plight of Black queer people in American's top Caribbean vacation destination.
You can listen to 'Ring the Alarm' wherever you get your podcasts. 
To support Unity Fellowship Church Jamaica safe house, donate through Cash App to $UFJamaica or UFJamaica.com.
Listen on:
About Jasmyne Cannick
Jasmyne Cannick is an award-winning nationally known journalist and on-air contributor who writes and speaks about collisions at the intersection of politics, race, and society.