Putin describes transgender rights as 'crime against humanity'
Russian president made comment in Sochi speech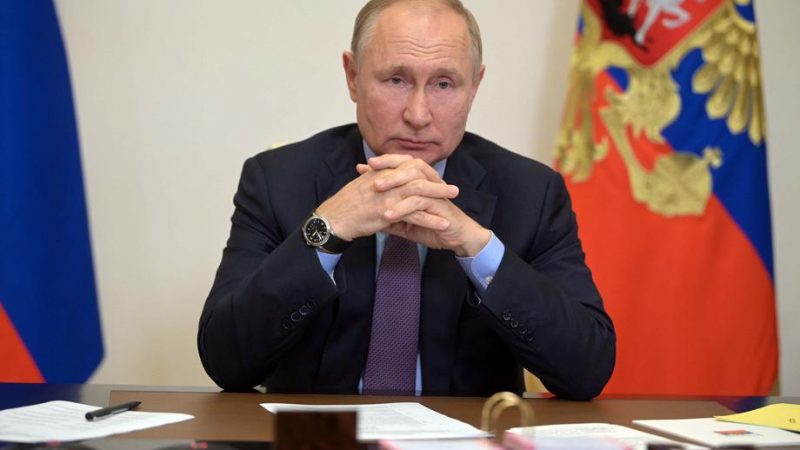 SOCHI, Russia — Russian President Vladimir Putin on Thursday described transgender rights as "a crime against humanity."
The Washington Post reported Putin made the comment in a speech he delivered in Sochi, a resort city on the Black Sea where the 2014 Winter Olympics took place.
Putin specifically said the idea that children are "taught that a boy can become a girl and vice versa" is "on the verge of a crime against humanity." Putin, according to the Post, also said trans activists are demanding an end to "basic things such as mother, father, family or gender differences."
Activists in Russia and around the world have sharply criticized the Kremlin's LGBTQ rights record, including a 2013 law that bans the promotion of so-called gay propaganda to minors. Putin also has close ties to Chechen President Ramzan Kadyrov, who is behind a brutal anti-LGBTQ crackdown in the semi-autonomous Russian republic.
The European Court of Human Rights in July ruled Russia violated the rights of a trans woman who authorities prevented from visiting her children because of her gender identity. The decision is the first time the court used Article 14 of the European Convention on Human Rights in an anti-trans discrimination case.
Russian Interior Ministry launches probe into Netflix's 'LGBTQ' content
Part of the political pressure to further restrict LGBTQ+ equality stems from anti-LGBTQ+ remarks made by Russian President Vladimir Putin
MOSCOW – Olga Baranets- the "public commissioner for the protection of the family" accused the American streaming giant Netflix of violating the 2013 Russian law regarding what the Russian government deems "gay propaganda."
In a formal complaint filed with the Russian Interior Ministry, Baranets, a resident of the Russian capital, alleged that Netflix was violating the law's provisions that prohibit "propaganda on non-traditional sexual relations among Russians under the age of 18" when Netflix broadcast LGBTQ+ themed series with a 16+ label.
A source for the Russian Interior Ministry told the Blade on Sunday that it is investigating the matter. The law requires that there is a 30-day deadline for responding to such inquiries, Baranets sent her complaint to the Ministry of Internal Affairs on November 10.
A person familiar with the Russian government probe and Baranets' complaint but not authorized to speak to the media at Netflix's European headquarters in Amsterdam said that it was doubtful the company violated the tenets of the so-called "gay propaganda" law. The source added that company had found no series and films about the lives of LGBTQs with a 16+ label when it checked earlier this month that would have been available in the Russian Federation.
Netflix's "colorful collection of films and TV series tells about the lives of gays, lesbians, bisexuals and transgender people," Baranets told Vedomosti, a Russian-language business daily newspaper, which first reported the story.
Vedomosti noted that should Netflix be found guilty of violating the law it could face a fine of up to $1 million rubles, ($11,844.48 Euros)-($13,400 USD) or a temporary suspension of its service for 90 days.
The Moscow Times reported that earlier this month, a Moscow court fined Russia's Muz-TV music video channel 1 million rubles ($14,000) after its awards show featured gender-flipping stars and what viewers said resembled a same-sex wedding.
The Russian internet watchdog agency Roskomnadzor, the state media and communications regulator, has stepped up its efforts to implement sweeping bans of so-called "perverted" television shows and movies on all streaming platforms in addition to the complaints about Netflix.
Officials are also working with Vitaly Milonov, deputy chairman of the Committee on Family Affairs, Women, and Children, in the Russian State Duma, (Parliament) to sponsor legislation that would make changes to three laws that regulate media, regulate the protection of children from harmful content and banning displays of "gay propaganda" toward Russians under the age of 18.
Interviewed by RIA Novosti, the state-controlled news agency last week, Milanov told the news outlet that "Russian citizens don't want such content to be broadcast widely." He then added that "the legal solution to this situation is just around the corner. Whoever wants can have special access to such videos as well as with pornography."
The English language Moscow Times reported that Russian film distributors in recent years have edited LGBTQ sex scenes and characters from movies before they were shown in theaters. Roskomnadzor's proposed rules would for the first time affect online streaming and could lead to movies like "50 Shades of Grey" and shows like "Billions" being blocked by Russian internet providers.
Milanov has long been a vocal fierce opponent of the LGBTQ+ community. Legislation authored by him while as an elected official in St. Petersburg was later the boiler-plate model for the national 2013 " gay propaganda " law. This past August he stated that LGBTQ+ people are the "lowest stage of development of the animal world" and should be "sterilized" as stray cats are.
Part of the political pressure to further restrict LGBTQ+ equality stems from anti-LGBTQ+ remarks made by Russian President Vladimir Putin in a speech he made in October in Sochi.
The Russian president accused "monstrous" Western countries of forcing "transgenderism" onto children.
"We're surprised to see things happening in countries that see themselves as flagships of progress… The struggle for equality and against discrimination turns into aggressive dogmatism verging on absurdity."
"People who dare to say that men and women still exist as a biological fact are almost ostracized… Not to mention the simply monstrous fact that children today are taught from a young age that a boy can easily become a girl and vice versa."
"Let's call a spade a spade: This simply verges on crimes against humanity under the banner of progress."
Roskomnadzor head Andrei Lipov reportedly cited Putin's Sochi speech as justification for the proposed streaming bans.
Russian government labels LGBTQ+ advocacy groups 'foreign agents'
The Russian LGBT Network has advocated for civil rights in Russia since 2006 & has 17 branches across the country
MOSCOW – This past Monday, the Russian Ministry of Justice included the Russian LGBT-Network and five lawyers from the recently dissolved human rights group, Komanda 29 (Team 29), including its founder Ivan Pavlov, a prominent lawyer, on the list of 'foreign agents.'
This latest move by Russian authorities is continuing a months-long crackdown on activists, opposition supporters and independent media. The government has designated a number of independent media outlets, journalists and human rights groups as "foreign agents." At least two disbanded to avoid a further crackdown.
The Russian LGBT Network has advocated for civil rights in Russia since 2006 and has 17 branches across the country. The group is well-known both in Russia and abroad for its effort to rescue gay men and lesbians from Chechnya.
They played a crucial role in the exposure of a brutal 'anti-gay' campaign in Chechnya during which dozens of men were abducted, tortured and several believed to have been killed for their real or perceived sexual orientation. The group also provided shelter for victims of homophobic attacks from Chechnya and elsewhere around the country, and helped with their relocation to safer locations within and outside Russia.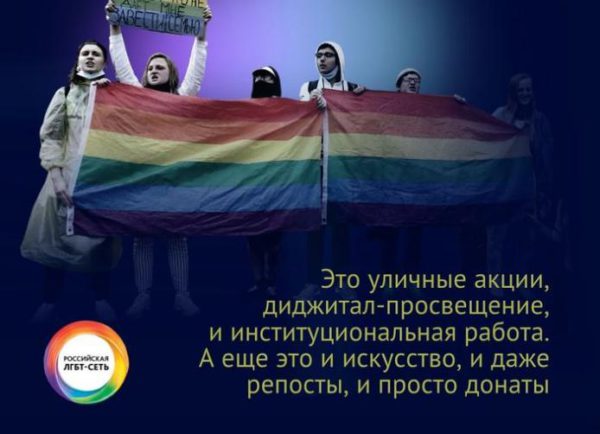 "We don't know why we have been declared a 'foreign agent.' The Russian LGBT Network disagrees with this status. We are not involved in political activities, we offer legal and psychological aid (and) defend the rights of the LGBT+ community," the statement on the group's Facebook page read. The statement added that the group would continue to operate and contest the designation in court.
Team 29, was an association of lawyers and journalists specializing in treason and espionage cases and freedom of information issues. Team 29 shut down earlier this year, fearing prosecution of its members and supporters, after authorities accused the group of spreading content from a Czech nongovernmental organization that had been declared "undesirable" in Russia.
Ivan Pavlov and his colleagues have courageously provided help to civil society and political activists and groups that have been targeted by the authorities, including Aleksei Navalny's Anti-Corruption Foundation.
In April, Russian authorities launched a criminal case against Pavlov, who was representing a former Russian journalist accused of treason. They accused Pavlov, who has since left Russia and resettled in Georgia, of disclosing information related to a police investigation, the Associated Press reported.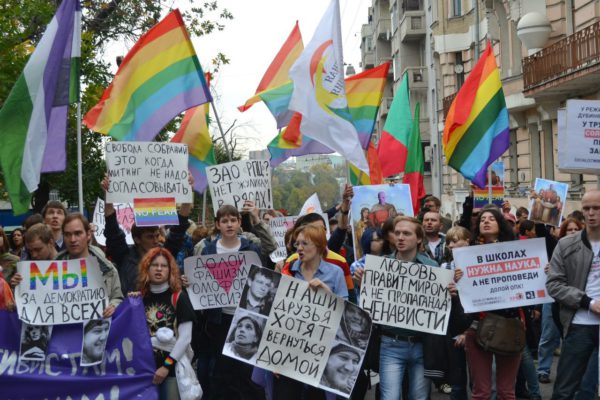 Natalia Zviagina, Amnesty International's Moscow Office Director, in a statement released to international media outlets said:
"Beyond shameful, the justice ministry's decision reveals that committed, principled lawyers defending the rights of people targeted in politically motivated cases and frontline LGBTI rights defenders are unwelcome and 'foreign' in Putin's Russia.
"LGBT-Network has exposed heinous crimes against gay men in Chechnya and helped evacuate people at risk to safety where they can speak about these atrocities. Now LGBT-Network is, itself, a victim of the persecution that is being increasingly targeted at all human rights defenders – openly, viciously and cynically.
"The authorities cite the need to protect 'national interests' and resist 'foreign influence' in their incessant destruction of Russia's civil society. But what's really in the national interest is to protect, uphold and respect all human rights for everyone.
"These reprisals against human rights defenders and civil society organisations must stop, and the 'foreign agents' and 'undesirable organisations' laws must be repealed immediately."
In an article published this past July, RadioFreeEurope/RadioLiberty's correspondent Todd Prince explains that a Council of Europe legal advisory body has sharply criticized recent Russian amendments to laws regulating so-called ''foreign agents," saying they constitute "serious violations" of basic human rights and will have a "chilling effect" on political life.
In a report analyzing the amendments, published on July 6, the Venice Commission, which is composed of independent experts in the field of constitutional law, called on Russia to reverse aspects of its "foreign agents" laws such as registration and reporting requirements, or alternatively revise "the entire body" of the legislation by narrowing the definition of a "foreign agent."
The commission warned in its 26-page report that the amendments will have a "significant chilling effect…on the free exercise of the civil and political rights which are vital for an effective democracy."
It further said the broadened scope of the "foreign agents" legislation allows authorities "to exercise significant control over the activities and existence of associations as well as over the participation of individuals in civic life.
Lawyer says brothers returned to Chechnya have been tortured
Salekh Magamadov and Ismail Isaev fled anti-LGBTQ crackdown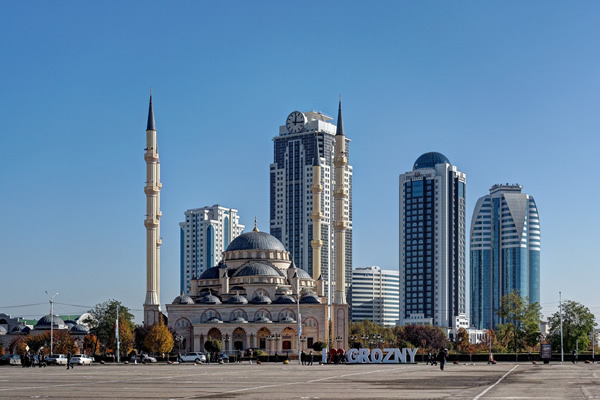 GROZNY, Russia — The lawyer who represents two brothers from Chechnya who Russia returned to their homeland from which they had fled says they have been tortured.
The Russian LGBT Network in a press release it sent to the Los Angeles Blade said Alexander Nemov on Thursday met with Salekh Magamadov and Ismail Isaev in the jail in Grozny, the Chechen capital, where they are currently incarcerated.
"Previously the lawyer was being denied access to the facility under the pretense that the brothers had fallen ill with COVID-19 despite the fact that they were being held in solitary cells," said the Russian LGBT Network. "The employees of the detention facility did not provide Mr. Nemov with any justification or legal basis for such non-admission."
The Russian LGBT Network in its press release said Nemov "managed to talk to the detainees and they shared what had been happening to them, in other words — how they had been subjected to violence — and gave insight into possible reasons for the non-admission."
Magamadov and Isaev said they were scheduled to appear in court on July 22.
"They were being brought there in the enclosed back compartment of a truck-like vehicle with no ventilation," said the Russian LGBT Network. "Due to the heat Magamadov and Isaev felt sick, however, in response to their pleas to open the windows the employees of the detention facility escorting them started laughing and insulting the brothers because of their sexual orientation. Ismail then asked one of them to stop and that resulted in violent actions on the part of the escorting personnel."
The Russian LGBT Network notes the brothers' court appearance "was postponed with no explanation, although the defendants were brought to the court building and the lawyers were awaiting inside in the courtroom."
"Magamadov and Isaev were never let out of the car and simply driven back to the detention facility," says the Russian LGBT Network.
The Russian LGBT Network says Isaev was "put into a room with no cameras and rudely told how wrong he was, that he had no right to talk back to people who had authority over him" once he and his brother returned to the jail.
"After an hour of 'conversations' one of those who had been escorting us came into the room and started beating me — fists bumping into my face and body, and then, later, he tried to strangle me," said Isaev in the Russian LGBT Network press release. "The deputy head of the detention facility who had been present during the entire ordeal only stopped him from strangling me — he dragged him away from me and I was brought back to my cell."
The Russian LGBT Network says jail personnel earlier this month beat both brothers after they refused to shave their heads.
Magamadov claims jail personnel beat him on Aug. 11 after he refused to say "he cut himself because of a nervous breakdown, not because of violence he had experienced" when he refused to shave his head.
"They made me spread my legs as wide as possible and then were beating me for a long time," Magamadov told the Russian LGBT Network. "I could not take it and told them that I would sign anything they wanted. After that they put me back in my cell."
Isaev told the Russian LGBT Network he developed a fever after jail personnel attacked him on Aug. 12. Isaev says he "was visited by a case officer" on Wednesday "and it was demanded that he should not tell (sic) about the former events."
"If he disobeyed, Ismail was told, his conditions would worsen and he would be put in solitary confinement," notes the Russian LGBT Network.
The anti-LGBTQ crackdown in Chechnya, a semi-autonomous Russian republic in the North Caucasus has sparked outrage around the world.
The Russian LGBT Network says Chechen authorities in April 2020 arrested Magamadov and Isaev after they made a series of posts on Osal Nakh 95, a Telegram channel used by opponents of Chechen President Raman Kadyrov, who is a close ally of Russian President Vladimir Putin. Chechen authorities reportedly forced the brothers to make "apology videos" after they were tortured.
The Russian LGBT Network helped Magamadov and Isaev flee Chechnya in June 2020 after their release.
Police in the Russian city of Nizhny Novgorod on Feb. 4 arrested the brothers and transferred them to the custody of Chechen authorities.