Russian Duma's lower House passes anti-LGBTQ propaganda law
The legislation still needs the approval of the upper House and President Putin- introduces an expanded "all ages" anti-LGBTQ propaganda ban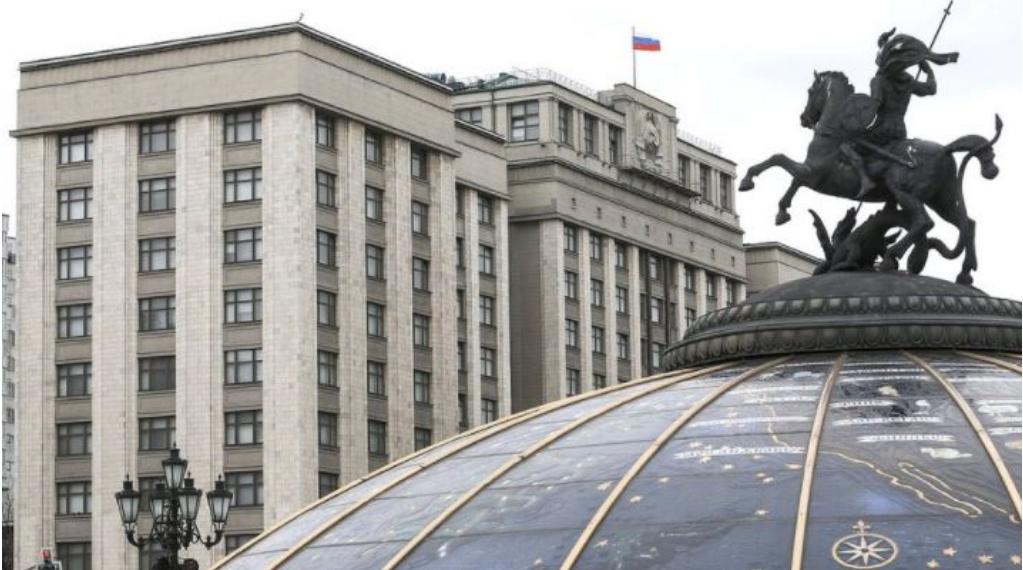 MOSCOW – A new law which expands Russia's "gay propaganda" law signed by Russian president Vladimir Putin in June 2013 passed the lower House of the State Duma (parliament) on Thursday.
The legislation, which still needs the approval of the upper House of the Duma and President Putin, introduces an expanded "all ages" ban on "propaganda of non-traditional relations," paedophilia, as well as a ban on the dissemination of information about LGBTQ people in the media, the Internet, advertising, literature and cinema.
The language of the bill, according to the official Russian state news agency TASS, also introduces a ban on issuing a rental certificate to a film if it contains materials that promote non-traditional sexual relations and preferences is established. The document also provides for the introduction of a mechanism that restricts children's access to listening to or viewing LGBTQ+ information on paid services. 
The newly expanded law provides for the Russian Federal Service for Supervision of Communications, Information Technology and Mass Media, abbreviated as Roskomnadzor, to be vested with the right to determine the procedure for conducting monitoring on the Internet to identify information, access to which should be restricted in accordance with the federal law on information.
A requirement is also set on paid services to enter codes or perform other actions to confirm the age of the user. At the same time, access to LGBTQ+ information is prohibited for citizens under 18 years of age.
In addition, it provides for a ban on the sale of goods, including imported goods, containing information, the dissemination of which provides for administrative or criminal liability.
Also, the law "on the protection of children from information harmful to their health and development" is supplemented by an article on the promotion of non-traditional sexual relations, pedophilia and information that can make children want to change their sex.
The latter language pointedly inserted as transgender people have been a frequent target of attacks by the Russian president in speeches recently blaming the West for a global decay in moral values that run counter to what Putin describes as "Russia's strong morals."
In an October speech announcing the illegal annexation of four Ukrainian territories, Putin attacked the Western nations on the issue of gay and transgender rights.
"Do we want children from elementary school to be imposed with things that lead to degradation and extinction?" he asked. "Do we want them to be taught that instead of men and women, there are supposedly some other genders and to be offered sex-change surgeries?"
It's not just the Russian leader. Patriarch Kirill, head of the powerful and influential Russian Orthodox Church, portrayed the war with Ukraine as a struggle seeking to reject Western values and LGBTQ+ pride parades.
Vyacheslav Viktorovich Volodin, the Chairman of the State Duma and a former aide to Putin, is one of the bill's sponsors. Volodin told TASS that the bill is "adopted exclusively in the interests of all Russians."
"We have a different path, our grandfathers, great-grandfathers, grandmothers, great-grandmothers chose it. We have traditions, we have a conscience, we have an understanding that we need to think about children, families, the country, to preserve what we handed over by the parents," Volodin said.
A spokesperson for Human Rights Watch told the Blade this expansion of the 2013 "gay propaganda" law "is a classic example of political homophobia. It targets vulnerable sexual and gender minorities for political gain."
A young Russian LGBTQ+ activist, who asked to not be identified for fear of Russian government reprisals, spoke to the Blade from Helsinki, Finland, regarding this latest effort by the so-called conservative "family values" politicians in the Duma.
"This is a distraction to avoid the real news of dead young Russian males killed in his illegal war in Ukraine," they said. "These [Russian obscenity] politicians want to so-called "non-traditional" LGBTQ+ lifestyles practised by lesbians, gay men, bisexuals and transgender people out of public life- make us erased. They and their so called colluders in church are ignorant of truth that LGBTQ+ people will exist no matter what. It is scientific fact not their religious fairytales and fictions."
The activist also told the Blade they had fled to avoiding the Russian military draft enacted by Russia to replenish the levels of combat troops fighting in Putin's illegal war, in the face of mounting casualties and wounded soldiers.
HRW noted that given the already deeply hostile climate for LGBTQ+ people in Russia, the organization warned there will be uptick in often-gruesome vigilante violence against LGBTQ+ people in Russia—frequently carried out in the name of protecting Russian values and Russia's children.
Legal scholars say the vagueness of the bill's language gives room for government enforcers to interpret the language as broadly as they desire, leaving members of the Russian LGBTQ+ community and their allies in a state of even greater fear and stress filled uncertainty.
Russia releases WNBA star Brittney Griner
Olympic Gold medalist detained in Moscow in February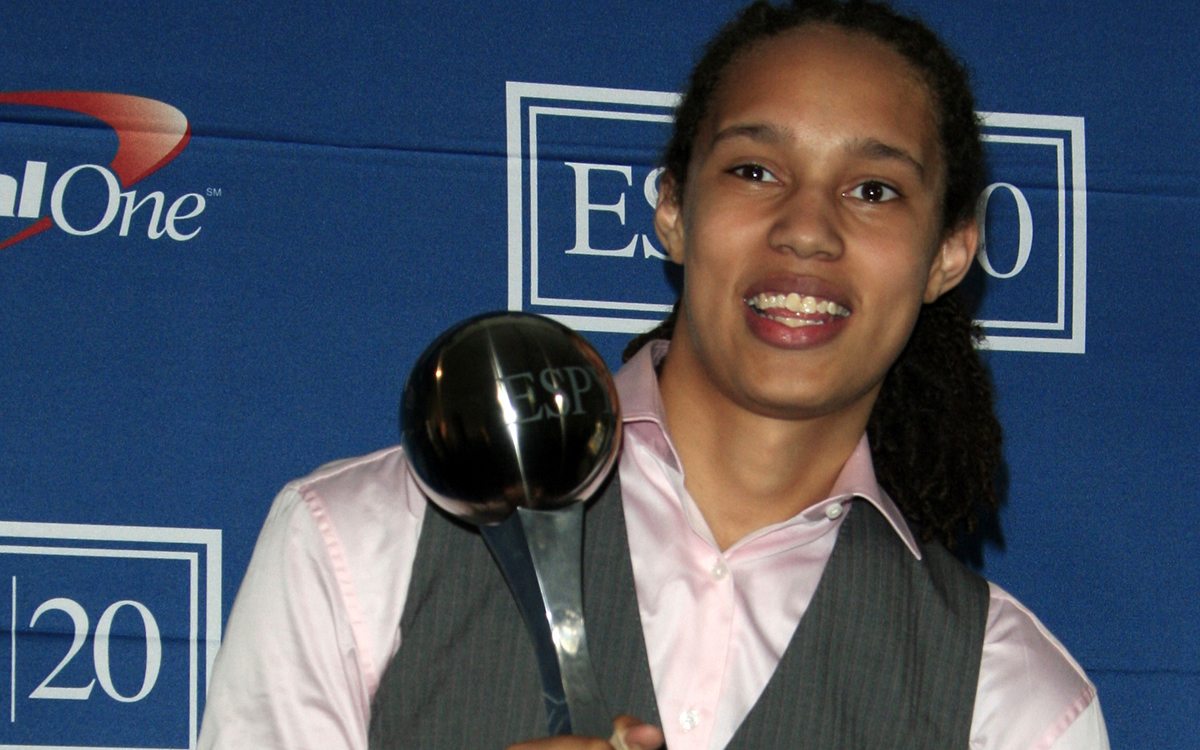 MOSCOW — Russian authorities have released WNBA star Brittney Griner.
Griner was released in exchange for Viktor Bout, a Russian arms dealer who was serving a 25-year prison sentence in the U.S. The exchange took place in Abu Dhabi in the United Arab Emirates.
Griner had been serving a nine-year prison sentence after a Russian court convicted her on the importation of illegal drugs after Russian customs officials found vape canisters containing cannabis oil in her luggage at Moscow's Sheremetyevo Airport.
American officials had previously acknowledged their willingness to release Viktor Bout, a Russian arms dealer who is serving a 25-year prison sentence in the U.S., as part of a deal to secure Griner's release. A senior administration official on Thursday told reporters during a conference call that Russian authorities earlier this week moved Griner from the penal colony where she had been serving her sentence to Moscow.
The official said Griner flew to the United Arab Emirates on Thursday. Special Presidential Envoy for Hostage Affairs Roger Carstens greeted Griner once she landed.
"She is now in the air," said the official.
President Biden spoke with Griner before she left the United Arab Emirates. The White House tweeted a picture of Biden in the Oval Office with Griner's wife, Cherelle Griner, Vice President Kamala Harris and Secretary of State Antony Blinken.
"She is safe," tweeted Biden. "She is on a plane. She is on her way home."
Cherelle Griner was standing alongside Biden, Harris and Blinken at the White House when the president spoke about Brittney Griner's release.
"It's just a happy day for me and my family," said Cherelle Griner.
Cherelle Griner added she and her wife remain "committed to the work of getting every American home, including Paul" Whelan, a former U.S. Marine who is serving a 16-year prison sentence in Russia for spying.
A senior administration official on Thursday said the White House proposed "multiple different options" that included Whelan's release. The official added the Biden administration remains "committed" to his release.
"Today is just a happy day for me and my family."

Watch Cherelle Griner's full remarks on the release of her wife Brittney Griner from Russia in a high-level prisoner exchange. https://t.co/H0w8BNpEvR pic.twitter.com/CSW2oIRUoz

— The Associated Press (@AP) December 8, 2022
The Russian Foreign Ministry in a statement acknowledged "a Russian citizen (Bout) has been returned to his homeland."
Blinken issued a lengthy statement after Griner's release.
"This morning, I joined President Biden, Vice President Harris, National Security Advisor Sullivan and Cherelle Griner in the Oval Office as Cherelle spoke to her wife Brittney, who is now on her way back to the United States and to her wife's loving embrace," said Blinken. "I am grateful to the State Department team and to our colleagues across the government who worked tirelessly to secure her release. I especially commend Special Presidential Envoy for Hostage Affairs Roger Carstens, who is accompanying Brittney back to the United States, as well as his entire team. We also extend deep appreciation to our many partners who helped achieve this outcome, including our Emirati friends, who assisted in the transfer today."
"While we celebrate Brittney's release, Paul Whelan and his family continue to suffer needlessly," added Blinken. "Despite our ceaseless efforts, the Russian Government has not yet been willing to bring a long overdue end to his wrongful detention. I wholeheartedly wish we could have brought Paul home today on the same plane with Brittney. Nevertheless, we will not relent in our efforts to bring Paul and all other U.S. nationals held hostage or wrongfully detained abroad home to their loved ones where they belong."
LGBTQ rights groups applauded Brittney Griner's release.
"Britney Griner's long awaited release is a relief for her wife, teammates, fans and all in the LGBTQ community who recognized the extreme danger she faced as an out gay Black woman detained in Putin's Russia," said GLAAD President Sarah Kate Ellis in a statement. "Britney's wife Cherelle never gave up fighting for her safe return, and President Biden and the State Department never wavered in their commitment to the Griners and the LGBTQ community on Britney's behalf. We can't wait to welcome Britney home."
"The wait is over. Brittney Griner is coming home, and not a moment too soon," added Human Rights Campaign President Kelley Robinson. "Brittney is so much more than a WNBA superstar and Olympian, she is an American hero who had undergone unfathomable hardship. After being wrongfully held for 294 days away from her home, her friends, and most importantly her family, we celebrate her release. The HRC family is grateful for the State Department's efforts to free her — and to any member of our community facing hate and extremism — your community will never stop fighting for you, just like we never stopped fighting for Brittney."
National LGBTQ Task Force Executive Director Kierra Johnson in their statement noted "number 42 has been hanging on my wall as a daily reminder of the violence and discrimination Black people, LGBTQ folks and women regularly endure in this country and around the world."
"After being held for months in a Russian prison on drug charges, we are overjoyed and relieved she has been released today in a one-for-one prisoner swap for international arms dealer Viktor Bout," said Johnson. "We thank President Biden and all those who relentlessly negotiated and advocated for her release and return to her family. Now her jersey will be a celebration and reminder of the resilience of our people and the power of our community."