Akron, Ohio non-profit gears up to assist LGBTQ+ young adults
"Although there's a nondiscrimination ordinance for LGBTQ+ people in Akron, he says that Ohio still has a long way to go for LGBTQ+ rights"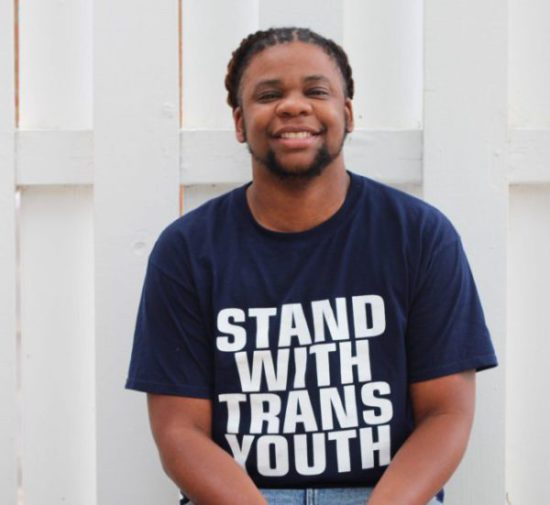 AKRON, Oh. – The Motivate, Educate, Transform and Advocate (META) Center has provided support to Northeast Ohio trans and gender-nonconforming youth from ages 7 to 19 since 2016. Now, Giovonni Santiago, the founder of the Akron, Ohio, based nonprofit, is gearing up to support people in their 20s.
Santiago started the group to "create social change and foster acceptance" by providing housing coordination, legal advocacy, emotional support and community outreach, reports the Akron Beacon Journal.
"Sometimes, it's just allowing people to have a place to go," Santiago told the Beacon Journal. "It's like they don't need to have a conversation. They just need a safe place."
"I do this work because I want other people to live their life authentically," he said.
Santiago says that parents who see their child "expressing differently than society would say they should" seek his help.
"A parent might say, 'Well, my daughter likes to play with trucks'… and it's not just a one-time thing," he told the Beacon Journal. "It might be nothing, and it might be something."
"We want them to know that's not a bad thing," he said. "We want people to feel valid with who they are."
Although META is based in Akron and does much of its work in Northeast Ohio, Santiago says his group has a national impact, helping approximately 200 people a year, according to the Beacon Journal.
"It entails support groups, one-on-one peer support with myself, we send out care packages after individuals have gender-affirming surgery, we offer a clothing closet, so we send clothing to individuals who need clothes," he said.
Santiago, who is also the Northeast Ohio organizer for Equality Ohio, knows first-hand the struggle that trans kids face, as he too is a trans man.
"As trans people, the journey is not just ours," he told the Beacon Journal. "It affects our families, it affects our friends. It affects everyone."
According to the Beacon Journal, he entered the U.S. Air Force during the "don't ask, don't tell" military era. After his Air Force service, Santiago earned a degree in early childhood education and began teaching preschool.
At 27, Santiago began his medical transition at the Louis Stokes Cleveland Veterans Affairs Medical Center in 2013. He tells the Beacon Journal that he was the doctor's first trans patient.
"I was born female, and knew that I belonged in a male body," he said. "So, I tell people that I've been transitioning, and I've been transitioning for eight years."
Santiago is a highly regarded LGBTQ organizer. According to the newspaper, he was named one of Cleveland Magazine's Most Interesting People and honored by NBC Out in 2018.
Although Santiago helped establish a nondiscrimination ordinance for LGBTQ+ people in Akron, he says that Ohio still has a long way to go for LGBTQ+ rights. Santiago added that nearby Cleveland is "No. 4 on the list for where Black trans women are murdered."
"We've always been here, but we've had to live in fear," he said. "Even now in Ohio, there are zero protections for LGBTQ people"
Ohio Trans ban proponents also push conversion therapy
Ohio proponents of a ban on gender affirming care testified "alternate treatments" such as witch doctors & conversion therapy were acceptable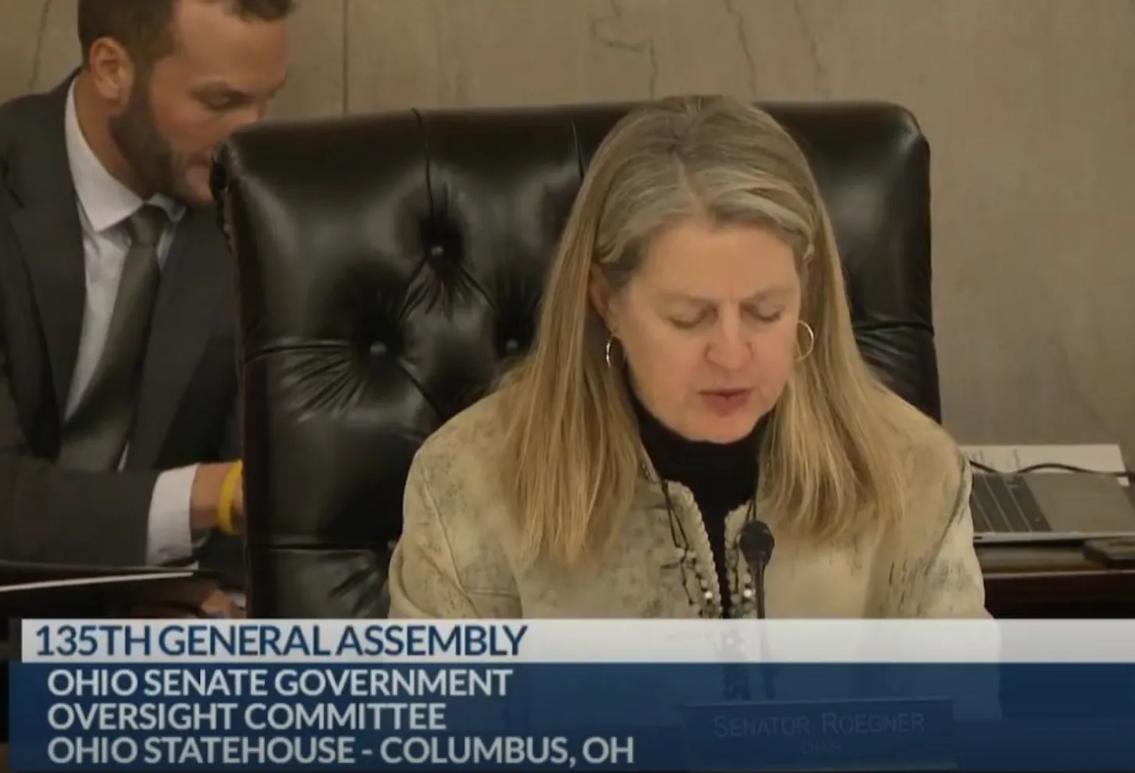 By Erin Reed | COLUMBUS, Ohio – On Tuesday, the Ohio Senate Government Oversight Committee convened to hear House Bill 68, a bill that would ban gender-affirming care for transgender youth, force them into medical detransition, and ban trans women from women's sports.
Representative Gary Click, a right-wing pastor known for practicing conversion therapy, is behind this latest effort in a series of attempts to enact transgender restrictions in Ohio. The hearing, designated "proponents only," featured testimonies only from those supporting it. The proponents who spoke testified that family rejection, addiction counseling, and even conversion therapy may be the right options to treat transgender people, while also relying on retired pharmacists and fringe doctors to justify the bans.
The bill, which has already passed the Ohio House of Representatives, was proposed by Representative Gary Click. It is one of several bills targeting transgender and LGBTQ+ people in the state, including a public drag ban and a ban on transgender students in college bathrooms.
It comes after Republicans running on transgender issues lost in several school board races across the state. It combines two contentious anti-trans bills: a ban on gender affirming care up to the age of 18 years old and a ban on transgender people playing in sports of their gender identity.
Importantly, there are no exceptions for the gender affirming care ban for severe dysphoria, no alternate treatments presented in the bill, and it even would pull transgender youth who are already on medication off of their medication, forcing them to medically detransition.
The hearing included testimonies from several members of the small group of political detransitioners and social media influencers who frequently travel between state hearings to oppose gender-affirming care, paralleling the ex-gay movement of the 1990s and early 2000s. A recent article states that prominent figures in this group, like Chloe Cole, may be paid for their appearances.
Detransitioners and "trans regretters," including Chloe Cole, Prisha Mosely, and Corinna Cohn — all recent participants in a controversial Genspect conference where trans women were said to transition due to thinking they are "failed boys" — spoke at the hearing. Riley Gaines, famous for tying for 5th place against transgender swimmer Lia Thomas, also made an appearance.
It's crucial to acknowledge that, according to a Cornell University review, detransition rates are estimated to be between 1-3%. Moreover, the reasons for detransitioning most commonly do not stem from a lack of transgender identity but rather from parental pressure, employment challenges, or societal stigma.
One of the detransitioners who testified to ban gender affirming care seemed to make this point without realizing it. Richard Anumene, who is suing Kaiser Permanente for providing him gender affirming care as an adult, testified that he faced immense family pressure after transitioning at the age of 20.
Though he states that he experienced a wonderful transition early on, he was "convinced to return to presenting as a man" due to rejection by his father and economic difficulties, in line with recent studies showing transgender people experience heightened rates of poverty. Numerous other witnesses would suggest family rejection and non-affirmation could be a way to stop trans people from being trans.
Another detransitioner, Morgan Keller, testified for the first time that she detransitioned due to being "seduced" by "gender ideology" and a belief that her gender identity was a "delusion." She left out an important part of her own detransition journey, however; Keller, when posting online about her detransition, stated that the actual reason she detransitioned was because she had a religious experience that resulted in an intense dream where God told her she was on the wrong path. Religious experiences like this are common in both the ex-gay and the religious detransitioner communities, which often teach that being LGBTQ+ goes against God's will.

Perhaps one of the most extreme testimonies came from Jeanette Cooper, who rejected her own child's transgender identity and who lost custody to the child's father after the he testified that Cooper's actions led to mental and emotional harm. Cooper revealed that she leads a group of "thousands of parents" who do not affirm their transgender children's gender identities, promoting this form of rejection as a way to deter being transgender. Later, when asked how people with gender dysphoria should be treated, she stated that it must be treated "like an addiction." There is no evidence that treating being transgender "like an addiction" helps health outcomes for them, but plenty of evidence that rejection has profound negative impacts. Transgender youth with parental support was reported in one study to show a 63% lower suicidality rate.
You can see an excerpt from her submitted testimony here:
One group that sent a representative to testify was the Alliance Defending Freedom, the organization behind writing most of the anti-trans laws in the United States and the organization being paid large sums of money to defend them in court.
Matt Sharp from the Alliance Defending Freedom testified that banning trans care does not violate the organization's "parental rights" stance, and that the ban "only targeted puberty blockers, hormone therapy, and surgery" for trans youth. When asked what was left for these youth, he claimed that "therapy" was the best way to treat them.
It is important to note that organizations that often ally with the Alliance Defending Freedom push a variety of forms of conversion therapy. The Alliance Defending Freedom itself once allied with Exodus International, the ex-gay movement of the 1990s and early 2000s, and continues to defend conversion therapy for both gay and transgender people. Interestingly, the recently elected speaker of the US House, Mike Johnson, was part of that partnership.
There is no evidence that conversion therapy is a good treatment for transgender people, and plenty of evidence that it does harm. Meanwhile, gender affirming care has extremely strong evidence behind it. A recent journal article in the esteemed medical journal, The Lancet, judged that gender affirming care is a form of preventative healthcare. It leads to an improved quality of life and plays a major role in the well-being of transgender people.
Several studies have shown that it leads to positive mental health outcomes and heavily reduces suicides—some studies report a remarkable 73% decrease in suicide rates. The endorsement of gender affirming care is supported by a collection of over 50 journal articles compiled by Cornell University, all of which underscore its beneficial effects.
Several other proponents were brought in to testify. These proponents included fringe medical practitioners, such as Ohio pharmacist Kent Zellner, who resigned as a pharmacist after refusing to fill Plan B prescriptions in Yellow Springs, Ohio. Cynthia Millen, a woman often presented as a "USA Swimming official" who has stated that "predators love Planned Parenthood" and that gay people should "practice chastity," testified as well.
Riley Gaines, a major conservative influencer, also showed up to testify in favor of the sports ban portion of the bill. Following the hearing, she announced to her followers that she played a major role in banning transgender women from women's chess.
Despite anti-trans policies not being politically popular in Ohio—70% of of school board candidates running on transgender issues and Moms For Liberty platforms lost—sources indicate that Republicans intend to push this bill through. Should it pass into law, Ohio will be one of the last conservative states to pass a gender affirming care ban and sports ban for trans youth. The harm these bills will do is immense if passed into law.
The next hearing will be an opponent hearing, which will be announced at a later date.
****************************************************************************
Erin Reed is a transgender woman (she/her pronouns) and researcher who tracks anti-LGBTQ+ legislation around the world and helps people become better advocates for their queer family, friends, colleagues, and community. Reed also is a social media consultant and public speaker.
Follow her on Twitter (Link)
Website here: https://www.erininthemorning.com/
******************************************************************************************
The preceding article was first published at Erin In The Morning and is republished with permission.