Akron, Ohio non-profit gears up to assist LGBTQ+ young adults
"Although there's a nondiscrimination ordinance for LGBTQ+ people in Akron, he says that Ohio still has a long way to go for LGBTQ+ rights"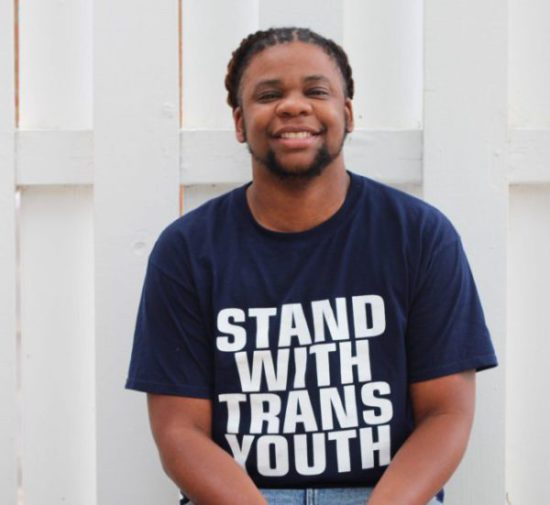 AKRON, Oh. – The Motivate, Educate, Transform and Advocate (META) Center has provided support to Northeast Ohio trans and gender-nonconforming youth from ages 7 to 19 since 2016. Now, Giovonni Santiago, the founder of the Akron, Ohio, based nonprofit, is gearing up to support people in their 20s.
Santiago started the group to "create social change and foster acceptance" by providing housing coordination, legal advocacy, emotional support and community outreach, reports the Akron Beacon Journal.
"Sometimes, it's just allowing people to have a place to go," Santiago told the Beacon Journal. "It's like they don't need to have a conversation. They just need a safe place."
"I do this work because I want other people to live their life authentically," he said.
Santiago says that parents who see their child "expressing differently than society would say they should" seek his help.
"A parent might say, 'Well, my daughter likes to play with trucks'… and it's not just a one-time thing," he told the Beacon Journal. "It might be nothing, and it might be something."
"We want them to know that's not a bad thing," he said. "We want people to feel valid with who they are."
Although META is based in Akron and does much of its work in Northeast Ohio, Santiago says his group has a national impact, helping approximately 200 people a year, according to the Beacon Journal.
"It entails support groups, one-on-one peer support with myself, we send out care packages after individuals have gender-affirming surgery, we offer a clothing closet, so we send clothing to individuals who need clothes," he said.
Santiago, who is also the Northeast Ohio organizer for Equality Ohio, knows first-hand the struggle that trans kids face, as he too is a trans man.
"As trans people, the journey is not just ours," he told the Beacon Journal. "It affects our families, it affects our friends. It affects everyone."
According to the Beacon Journal, he entered the U.S. Air Force during the "don't ask, don't tell" military era. After his Air Force service, Santiago earned a degree in early childhood education and began teaching preschool.
At 27, Santiago began his medical transition at the Louis Stokes Cleveland Veterans Affairs Medical Center in 2013. He tells the Beacon Journal that he was the doctor's first trans patient.
"I was born female, and knew that I belonged in a male body," he said. "So, I tell people that I've been transitioning, and I've been transitioning for eight years."
Santiago is a highly regarded LGBTQ organizer. According to the newspaper, he was named one of Cleveland Magazine's Most Interesting People and honored by NBC Out in 2018.
Although Santiago helped establish a nondiscrimination ordinance for LGBTQ+ people in Akron, he says that Ohio still has a long way to go for LGBTQ+ rights. Santiago added that nearby Cleveland is "No. 4 on the list for where Black trans women are murdered."
"We've always been here, but we've had to live in fear," he said. "Even now in Ohio, there are zero protections for LGBTQ people"
Ohio man turns anti-LGBTQ+ insults into cash for local LGBT center
He took his outrage to Facebook, but not with a long rant. Instead, he posted a fundraiser to raise money for LGBT History Month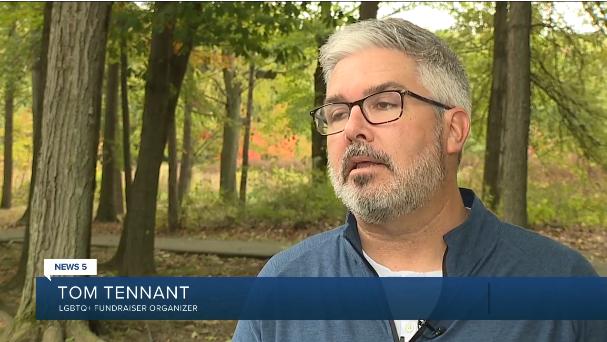 BAY VILLAGE, Oh. — A Northeast Ohio man is channeling his anger from his neighbor of eight years hurling anti-LGBTQ+ insults at him into queer advocacy.
Tom Tennant, an LGBTQ+ ally, wasn't paying attention when backing out of his driveway, almost hitting his neighbor, reports Cleveland News 5.
Tennant apologized, but the two ended up getting into an argument. The news station reports that a line was crossed when the neighbor insulted the LGBTQ+ community.
According to Tennant, his neighbor told him to put more "bass in his voice."
"Then he used a particular pejorative that I consider one of the worst words to use to call somebody, and I ended it there," Tennant told News 5.
He said he was frustrated, taken back and upset after the altercation.
"I felt this isn't about me," said Tennant. "It's about, you know friends and family and people I know who are in the LGBTQ+ community who may have to deal with this all the time. I've never had to deal with people arguing."
He took his outrage to Facebook, but not with a long rant. Instead, he posted a fundraiser to raise money for LGBT History Month — quickly collecting over $5,000 as of Thursday, much more than he expected.
"With everything going on in the pandemic and everything going on in politics and all that, I just didn't want to put negativity out there," Tennant told the news station. "I mean, I certainly thought like, 'What can I do to get back at him?' but it was just better to put positivity out there. I think people responded to that."
The money Tennant raised will go to the LGBT Community Center in Cleveland.
"Unfortunately, we do see a lot of that kind of stuff but what we don't see is the way that he reacted to the altercation and he took all that negative energy that was directed at him and put in the world as a positive, we thought, 'Wow, what a great example,'" said Eliana Turan, the center's Director of Development.
"That warms my heart because what that tells me for every mean person out there there's a bunch that has a heart," said Turan.
Ohio high school cancels play with Gay character after Pastor complains
The School's fall production of "She Kills Monsters" was scheduled to open in less than one month until the play was canceled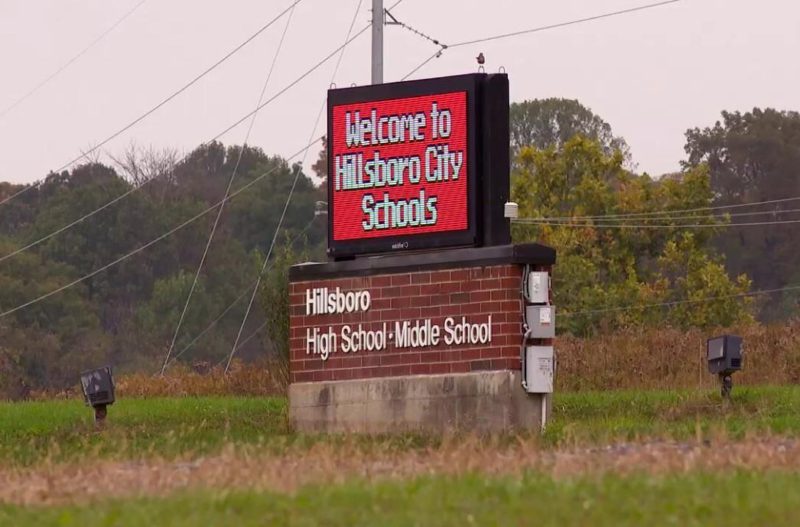 HILLSBORO, Oh. — A Southwest Ohio high school's play was abruptly canceled after Jeff Lyle, a local pastor from Good News Gathering, complained of a gay character.
Hillsboro High School's fall production of "She Kills Monsters" was scheduled to open in less than one month, until students learned the play would be canceled last week, reports Cincinnati's ABC affiliate WCPO.
The story follows a high school senior as she learns about her late sister's life. It is implied throughout the play that her sister is gay, according to the news station.
The play's cancellation comes a week after Lyle, a long-time voice of the anti-LGBTQ+ religious-right in Ohio, and a group of parents confronted the production's directors at a meeting, according to Cincinnati CBS affiliate Local 12. Lyle denies pressuring school officials, but tells WCPO he supports the decision.
"From a Biblical worldview this play is inappropriate for a number of reasons, e.g. sexual innuendo, implied sexual activity between unmarried persons, repeated use of foul language including taking the Lord's name in vain," Lyle said.
Some families say they believe Lyle did influence the school's decision.
"I think that's wrong," Jon Polstra, a father of one of the actors, told WCPO. "All they would have had to do if they objected to something in the play was not go to the play."
In a statement to Local 12, Hillsboro City Schools Superintendent Tim Davis said the play was canceled because it "was not appropriate for our K-12 audience."
The Lexington Herald Leader reports that the school planned to perform a version intended for audiences as young as 11 years old.
Students were "devastated" and "blindsided" by the news, according to WCPO.
"It felt like we had just been told, 'Screw off and your lives don't matter,'" Christopher Cronan, a Hillsboro High student, said. "I am openly bisexual in that school and I have faced a lot of homophobia there, but I never expected them to cancel a play for a fictional character."
Cronan's father, Ryan, also voiced his frustration.
"They want to say the town is just not ready, but how are you not ready? It's 2021," Ryan Cronan said.
Students have started a GoFundMe in hopes of putting on the production at a community theater in 2022.
"If we do raise enough money, I am going to be genuinely happy for a very long time, because that means people do care," Cronan told WCPO.
Anti-LGBTQ candidate tossed from Cincinnati area school board meeting
Josh Mandel has a lengthy history of making anti-LGBTQ & anti-refugee statements and he is opposed to coronavirus mandates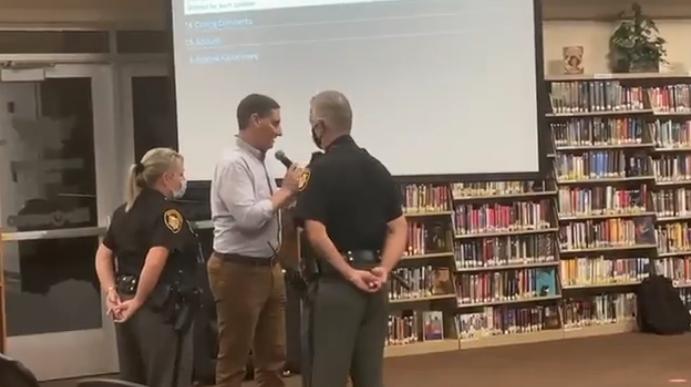 BUTLER COUNTY, Oh. – The former State of Ohio Treasurer and a Republican candidate for the U.S. Senate was removed from a Lakota Local School District Board meeting in suburban Cincinnati on Monday, after he disrupted the proceedings attacking Trans students and face mask requirements.
Josh Mandel, an ardent supporter of former President Trump and who also maintains there was election fraud that resulted in the Biden presidency, has a lengthy history of anti-LGBTQ, anti-refugee, and other disparaging remarks. More recently, Mandel has been vocal in his opposition to safety protocols designed to mitigate further spread of the coronavirus, particularly facial masks.
The Cincinnati Enquirer reported that Mandel had commenced making his remarks during a public comments portion of the School District Board meeting when Board president Kelley Casper interrupted and asked him to stop speaking.
According to the Enquirer, public hearing participants must be residents of the Lakota Local School District, according to the board's bylaws, or "be the resident's designee and be introduced as such, and have a legitimate interest in the action of the Board."
Mandel is a resident of Cleveland.
In the video of the meeting posted by the School District Tuesday, local school board candidate Darbi Boddy is heard saying she would like to have Mandel speak on her behalf. An argument ensued between Boddy, Mandel, and Board president Casper at which point Butler County Sheriff's deputes were called to escort Mandel out of the meeting.
Casper announced that the board would take a recess while Mandel kept speaking. Multiple mobile phone video footage was posted, including by Mandel himself on Twitter as he alleged that the Lakota Local School District is "using kids as pawns in a political game" by requiring students to wear masks.
Then he attacked Trans inclusive education and studies saying; "On top of that, children should not be forced to learn about whether they pick a gender or not pick a gender. Boys are boys. Girls are girls."
After his removal he took to Twitter saying; "I just got escorted out of the Lakota School Board meeting for speaking out against mask mandates," he wrote. "Thanks to the moms who invited me to speak. We are still in charge of our kids–even if Biden tries to call us 'Domestic Terrorists."
I just got escorted out of the Lakota School Board meeting for speaking out against mask mandates.

Thanks to the moms who invited me to speak.

We are still in charge of our kids — even if Biden tries to call us "Domestic Terrorists". pic.twitter.com/XXGisR89Hp

— Josh Mandel (@JoshMandelOhio) October 12, 2021
Earlier on Monday which was National Coming Out Day, Mandel took aim at the LGBTQ+ community on Twitter saying that "They are literally trying to destroy America."
Bisexual comic books for kids.

They are literally trying to destroy America. https://t.co/dI6MR64W23

— Josh Mandel (@JoshMandelOhio) October 11, 2021