Los Angeles guaranteed income program registration now open
"We're betting that one small but steady investment for Angeleno households will pay large dividends for health & stability across our city"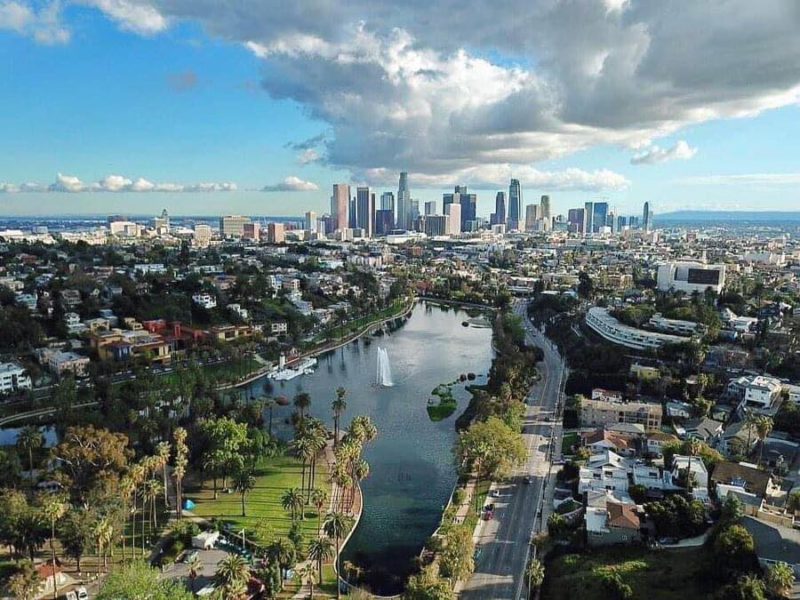 LOS ANGELES – A pilot guaranteed income program for city residents to apply for a chance to receive $1,000 monthly payments as part of the 12-month pilot BIG-LEAP program that was announced Wednesday by Mayor Eric Garcetti started taking applications Friday.
More than 3,200 applicants will be chosen at random to receive "unconditional," recurring direct cash payments with no restrictions on how the money can be spent.
Last April Garcetti proposed the guaranteed basic income pilot project that would pay $1,000 a month to 2,000 to the city's neediest households over the next year as part of a "basic guaranteed income" pilot program that he described as the biggest of any city in America.
"We're betting that one small but steady investment for Angeleno households will pay large dividends for health and stability across our city and light a fire across our nation," Garcetti said.
Recipients will be randomly selected from applicants aged 18 and older who meet eligibility requirements, including being an L.A. City resident, having at least one dependent child or are pregnant, having an income level that falls at or below the Federal Poverty Level and having experienced economic and/or medical hardship related to COVID-19.
KTLA reported that in his budget for the 2021-2022 fiscal year, Garcetti proposed a $24-million guaranteed basic income project, "no questions asked." After L.A. City Council members made additional investments, it brought the amount to $38 million for more than 3,200 families.
The City Council voted Tuesday to transfer the funds to the guaranteed income pilot program.
The program is being paid for with taxpayer funds, including approximately $11 million that was taken from the Los Angeles Police Department's budget after last year's racial justice protests, the Los Angeles Times reported.
People can apply on bigleap.lacity.org starting 8 a.m. Friday. The 10-day application period closes on Nov. 7.
Angelenos that are randomly selected to participate will be asked to provide documentation to prove they meet these eligibility requirements:
Must be an adult with at least one dependent, or be pregnant
Must be a resident of the City of Los Angeles
Must have an income at or below the federal poverty level
Experienced medical or economic impact due to COVID-19
Here are the 2021 federal poverty level income numbers, as detailed by the U.S. Department of Health and Human Services:
$12,880 for individuals
$17,420 for a family of 2
$21,960 for a family of 3
$26,500 for a family of 4
$31,040 for a family of 5
$35,580 for a family of 6
$40,120 for a family of 7
$44,660 for a family of 8
Once a participant's eligibility for the guaranteed income program is confirmed, they will receive a debit card that will be reloaded with $1,000 every month, with the first disbursement expected in January 2022.
Those who need help applying in-person can call 311 to get a list of community groups providing assistance.
Additional reporting by The Los Angeles Times & KTLA 5 Los Angeles
*********************
Los Angeles Mayor: Supreme Court decision "fundamentally un-American"
Mayor Eric Garcetti spoke to the Los Angeles Blade reflecting on Friday's U.S. Supreme Court reversal of Roe v. Wade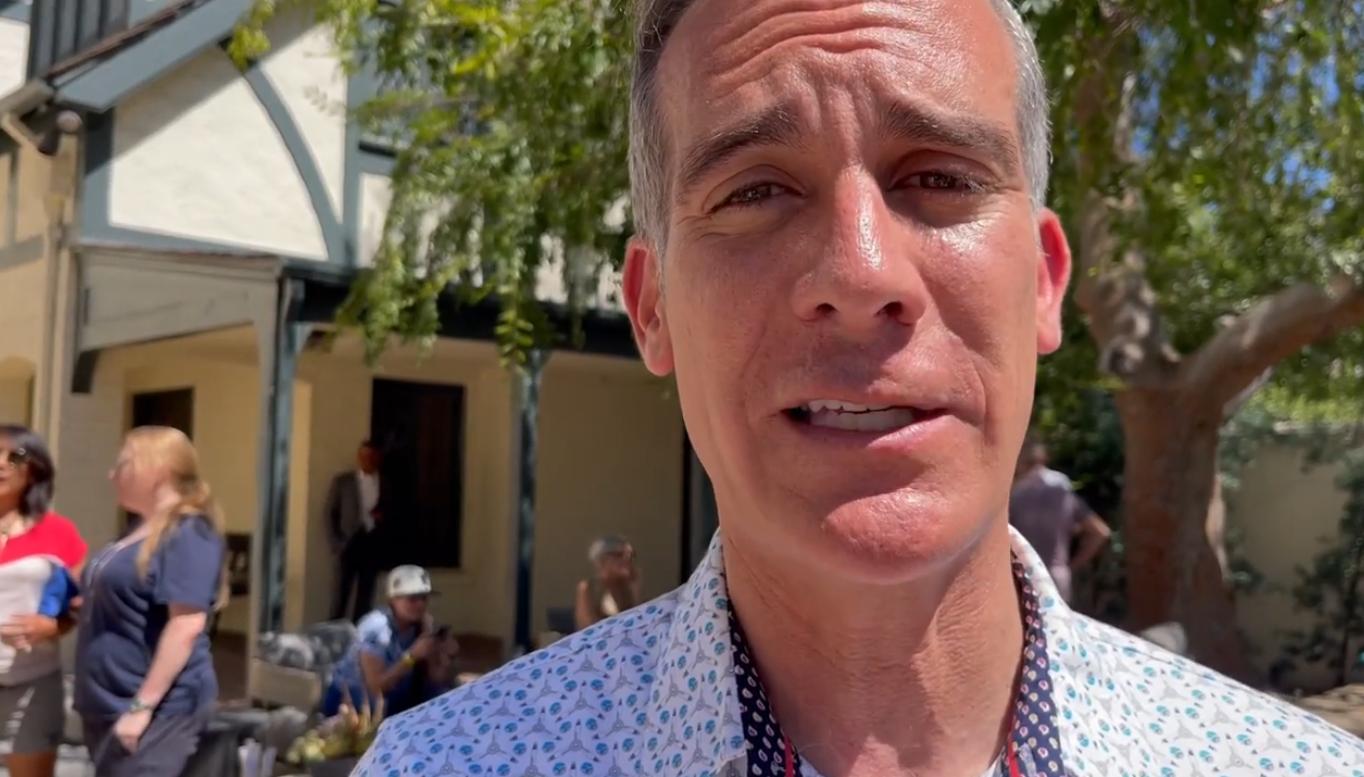 LOS ANGELES – During the Los Angeles Mayor's Pride Garden Party held at The Getty House, the official residence of the mayor Saturday afternoon, Mayor Eric Garcetti spoke to the Los Angeles Blade reflecting on Friday's U.S. Supreme Court reversal of Roe v. Wade.
Garcetti noted that "here in LA we defend those rights" after taking aim at the actions of the high court Friday in the ruling on the Mississippi case of Dobbs v. Jackson Women's Health clinic. "Make no mistake, we have to be active," Garcetti added.
WATCH:
Reminder: 101 closed through DTLA until 10pm Sunday
The closure began at 10 p.m. Saturday and will be completed by 10 p.m. Sunday, the Los Angeles Bureau of Engineering announced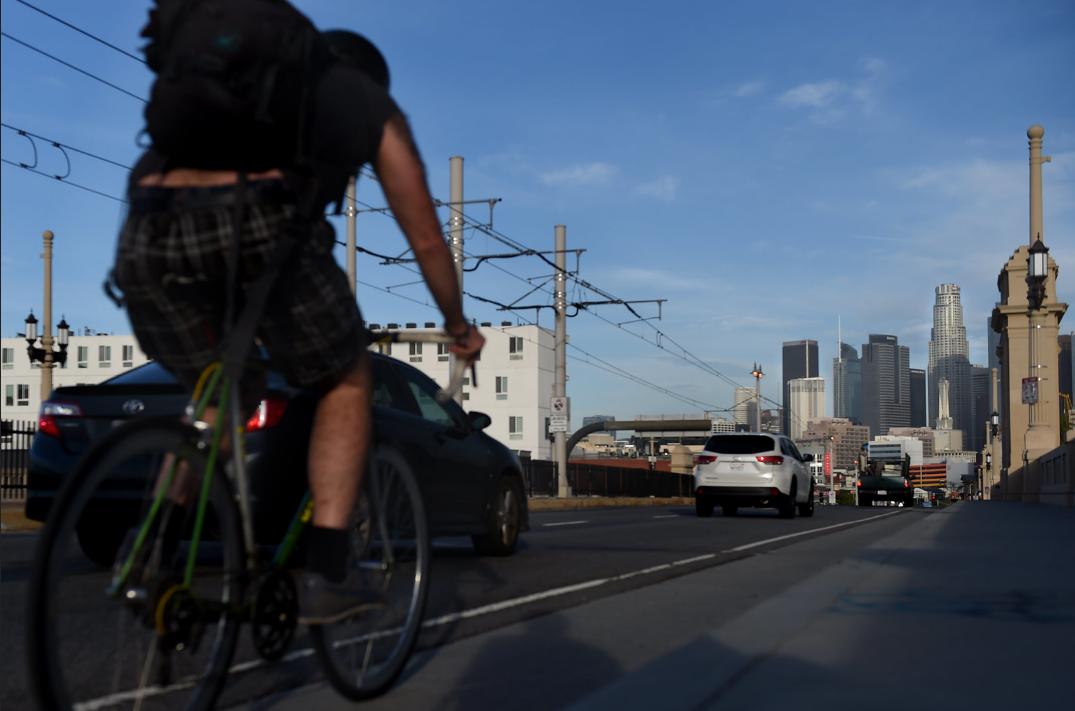 LOS ANGELES – (KTLA) Motorists are being reminded that the stretch of 101 through the downtown area of Los Angeles is shut down for road restoration and reconstruction work.
KTLA reported the closure began at 10 p.m. Saturday and will be completed by 10 p.m. Sunday, the Los Angeles Bureau of Engineering announced.
The 24-hour closure between State Route 60 and the 10 Freeway interchange is needed for the Sixth Street Viaduct Replacement Project, which aims to replace the original, seismically-deficient structure built in 1932, authorities said.
During the closure, the California Department of Transportation will also be doing slab replacement work along the same stretch of the 101 Freeway.
The closure will center around the east side of the viaduct construction site in Boyle Heights. While the stretch is closed, drivers headed west on State Route 60 from the Pomona area will not be able to access the 101, officials said.
Off-ramps and on-ramps in the area will also be closed during as road work gets underway.
Drivers who reach the closure will see signs directing them to a detour.
The new $588 million viaduct is expected to be completed in Summer of 2022, stretching between Boyle Heights and the Arts District.
Officials say it is the largest bridge project in the history of Los Angeles.
LA-DWP & Mayor Garcetti announce new outdoor watering restrictions
Sprinkler watering will be allowed Monday & Friday at odd-numbered addresses in the city, and even-numbered addresses on Thursday & Sunday

LOS ANGELES – In a press conference Tuesday Los Angeles Mayor Eric Garcetti and officials from the Los Angeles Department of Water and Power (LADWP) announced that outdoor watering in the city will be restricted to two days a week starting June 1.
The announcement comes as the Metropolitan Water District of Southern California declared an unprecedented water shortage emergency two weeks ago, imposing restrictions after MWD's board voted to adopt the emergency measures to "reduce non-essential water use" in certain areas. Cities and smaller water suppliers that get water from MWD are required to start restricting outdoor watering to one day a week, or to find other ways to cut usage to a new monthly allocation limit.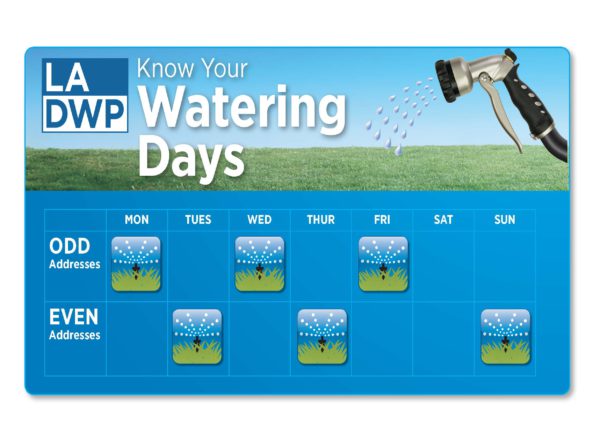 In Tuesday's press conference Mayor Garcetti said L.A.'s two-day limit was still more lenient than the one imposed by the Metropolitan Water District of Southern California, which has ordered many of its member agencies to restrict outdoor watering to once a week.
Sprinkler watering will be allowed on Monday and Friday at odd-numbered addresses in the city, and even-numbered addresses on Thursday and Sunday.