Gender Criticals are the Womens' Auxiliary to the neo fascists
"We need more violence from the Trump supporters. Choke a bitch. Choke a tranny. Get your fingers around the windpipe. Get a gun"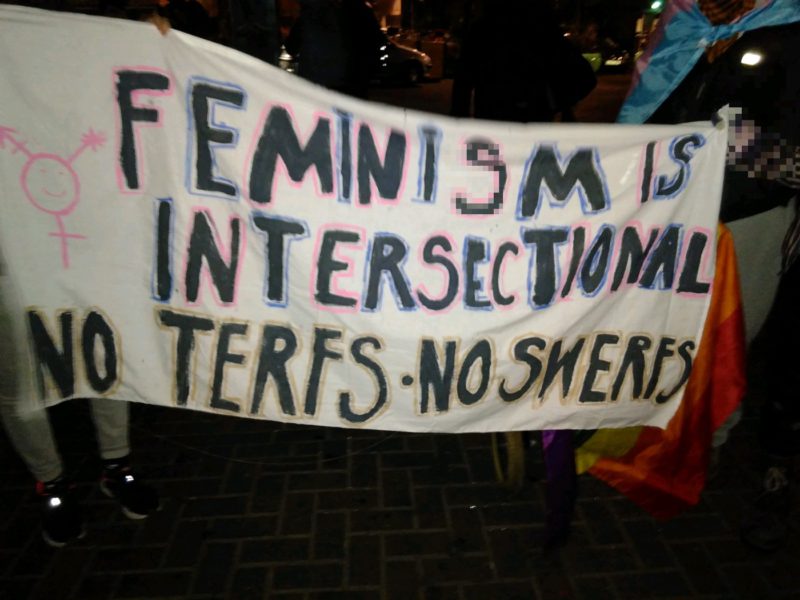 By Brynn Tannehill | FAIRFAX COUNTY, Va. – LGBTQ+ leaders, the public, the media, and Democratic officials need to have a reckoning with what the self-proclaimed "Gender Critical" (i.e. TERF, or "Trans-Exclusionary Radical Feminist) movement is all about.
This isn't a group of people who simply have "reasonable concerns" or merely think the trans movement has gone a little too far. This is a movement that is inextricably linked with both the religious right and the neo-fascist far right. They share the belief that the optimum number of transgender people is zero, and are willing to use both the power of government and crowd-sourced harassment to achieve this goal.
This was always their goal. In Janice Raymond's book "The Transsexual Empire," she declared that "the problem of transsexualism would best be served by morally mandating it out of existence" by eliminating the medical and legal systems supporting trans people.
In recent years, the most prominent document outlining the platform of the movement has been the Declaration on Women's Sex-based Rights. It calls for the same policies as Raymond: ending legal recognition of trans identities and legal recognition of them as a class. It argues that the legal existence of trans people as a class is discriminatory against women, and against UN recognized rights. Similarly, it argues that all transition-related medical procedures are part of "gender identity", which they believe is inherently antithetical to women's rights, and should therefore be banned. The only right for trans people that the document enumerates is that people should be able to dress as they wish.
This isn't some fringe document. The signatories are a who's who list of anti-trans activists in the US and UK, including Kathleen Stock, Kate Harris, Julia Beck, Ann Sinnot, Kara Dansky, Kellie-Jay Keen-Minshull, Jennifer Bilek, Maya Forstater, and Stephanie Davies-Arai. Sinnot founded LGB Alliance, Stock is on the board, and Harris is the executive director. Thus, the positions taken by the Declaration are firmly at the center of the anti-trans movement and not a fringe that can be easily dismissed as such.
These enumerated policy goals are nearly identical to those listed by the Family Research Council (a powerful anti-LGBTQ+ hate group) in a 2015 white paper. The FRC's manifesto on trans people also called for ending all legal recognition of transgender identities, all legal protections for them as a class, and sharply limiting their access to transition-related medical care. The FRC's interpretation of "sex" and "gender" is nearly identical to that of the Declaration. Another conservative internal policy document by Project Blitz identifies "transgenderism" as a communicable public health hazard, which the government has a duty and a right to stamp out by any legal means available.
Then there's the far violent right which has increasingly targeted transgender people in recent years. Media figures who serve as a gateway to the violent far right (such as Tucker Carlson, Ben Shapiro, and Charlie Kirk) have increasingly told their audiences that trans people represent an existential threat to the US national security, Western civilization, and the perpetuation of the species. Gavin McInnes, founder of the Proud Boys' far right militia which was involved in the January 6th insurrection, admonished his followers that, "We need more violence from the Trump supporters. Choke a bitch. Choke a tranny. Get your fingers around the windpipe. Get a gun."
History provides proof that, given the opportunity, the American right would accept a "soft" eradication of LGBTQ+ people. When AIDS was killing gay men at a frightening rate in the 80's and 90's, they refused to do anything because they saw it as a solution to a problem, God's rightful vengeance upon the wicked. Right wing radio hosts who paved the way for the likes of Shapiro and Carlson gleefully read the obituaries of gay men who died, while playing Queen's "Another One Bites the Dust" in the background.
Thus, no one should doubt that the religious and neo-fascist right also believe the optimum number of trans people is zero, and that the government and concerned private citizens should do everything possible to help reach that goal.
There's a long history of collaboration between old-school Gender Criticals and the religious right. Lierre Keith of Deep Green Resistance is a signatory to the declaration. She was also an anti-pornography crusader in the 80s who made common cause with the religious right at the time, as were many others.
Coordination between these three factions on trans people has been growing. The LGB Alliance (an anti-trans group that claims to be about LGBTQ+ issues, but only lobbies against trans people) recently hosted a conference in London. American writer Andy Ngo was there and had a press pass to the event. For those not aware of Ngo's work, he primarily provides glowing coverage of Proud Boys to far-right outlets like the Post Millennial, serving as a sort of Wal*Mart Leni Riefenstahl to neckbeards trying to join the Sturmabteilung 75 years too late.
GCs can claim that they're opposed to discrimination against trans people, but it is literally baked into their demands. One of the current legal flashpoints is the religious right and GCs claim that they have a protected right to misgender their students and coworkers. Also, when a group of people is not recognizable as a class under the law (as the declaration treats sex as an inalterable binary, and gender as a concept discriminatory towards women, and the lone use of the word transgender put in scare quotes), it is almost impossible to protect them from discrimination by either private or public entities. At the same time, GC leaders more or less encourage people to harass trans people for existing.
GC leaders also claim they oppose violence against transgender people. However, the neo-fascist right that they have cozied up to is all for it. James Dobson, founder of Focus on the Family, Family Policy Alliance, and the FRC, once lamented to his audience that America needed more real men to shoot trans people who use the wrong bathroom.
Kathleen Stock, while defending a ban on trans people from bathrooms, acknowledged that while some cisgender women would be "missexed" when trying to use the bathroom, this was merely a "regrettable cost" for the greater good of women. What Stock is tacitly acknowledging is that there inevitably are consequences to a person being perceived as using the wrong bathroom. This includes potential arrest, strip searches, violent beatings, sexual battery, and (as James Dobson suggested is appropriate), death. It is implausible to suggest that she believes that it always ends with the police showing up and the individual quietly leaving. Instead, the inevitable violence is merely a necessary evil for the greater good.
Should they all get their wishes, day to day life for transgender people becomes nigh impossible unless they never leave their house. They won't be able to get an accurate government ID. They won't be able use public bathrooms except those few marked single-stall unisex, and they won't be able to get medical care related to transition. Going to work or school will be impossible: no bathrooms that you can use regularly, and always some teacher, student, or co-worker exercising their right to mock and humiliate you. Violence against trans people will continue soaring as they are demonized and othered as part of a terror campaign of stochastic violence that the police do nothing to prevent.
As a result, trans people who are in the closet are heavily pressured to remain there. Those who have already come out and transitioned will have to consider leaving the country, as some have already done in Hungary and the UK. When committing cultural genocide, you don't have to murder people; simply making life so miserable that they flee or go underground is enough.
We can already see these sorts of things happening around the world. In Hungary, which American conservatives hold up as the example of how to do culture wars right, women's and gender studies programs has been banned, as has recognition of trans and intersex people as a class, and changing gender markers on government documents. In the UK a person making an appointment to see a gender clinic today for an intake appointment can expect to wait approximately 1296 years before being seen, which is tantamount to a ban on medical care. In Russia, Vladimir Putin (whom the religious right also loves) has branded acceptance of trans people a "crime against humanity," while LGBT people in the country are beaten with impunity by street thugs who support Putin's moral order.
These scenarios are coming like a freight train for trans people in the US. The Republican party has been radicalized and consumed by people pushing their hardest for us to become more like Russia and Hungary. GOP think-tanks like the Claremont Institute are openly declaring that they will seize power for generations in order to get rid of things like "transgenderism". In an America that has been made great again, there can be little room for trans folk when they've been demonized as the epitome of everything wrong with a pluralistic society.
We need to stop pretending there are two equally valid sides to this. It's not trans people versus women with "legitimate concerns". It's trans people versus an alliance of well-funded religious authoritarians worthy of the Republic of Gilead, neo-fascist goons looking for their complimentary brown shirt, and ostensible "liberals" who have decided that these movements are their golden ticket to a world with far fewer (out) trans people.
*********************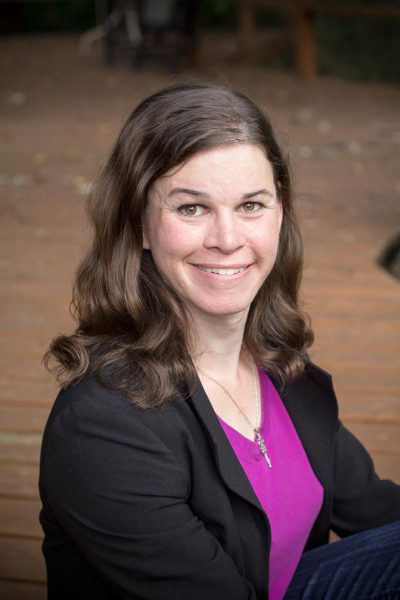 Brynn Tannehill is a senior analyst at a Washington D.C. area think-tank, and is the author of "American Fascism: How the GOP is Subverting Democracy."
Communists in closets, queering progressive history
Biologist E.O. Wilson writing in On Human Nature: "Homosexuals may be the rare carriers of the altruistic impulse in the human species"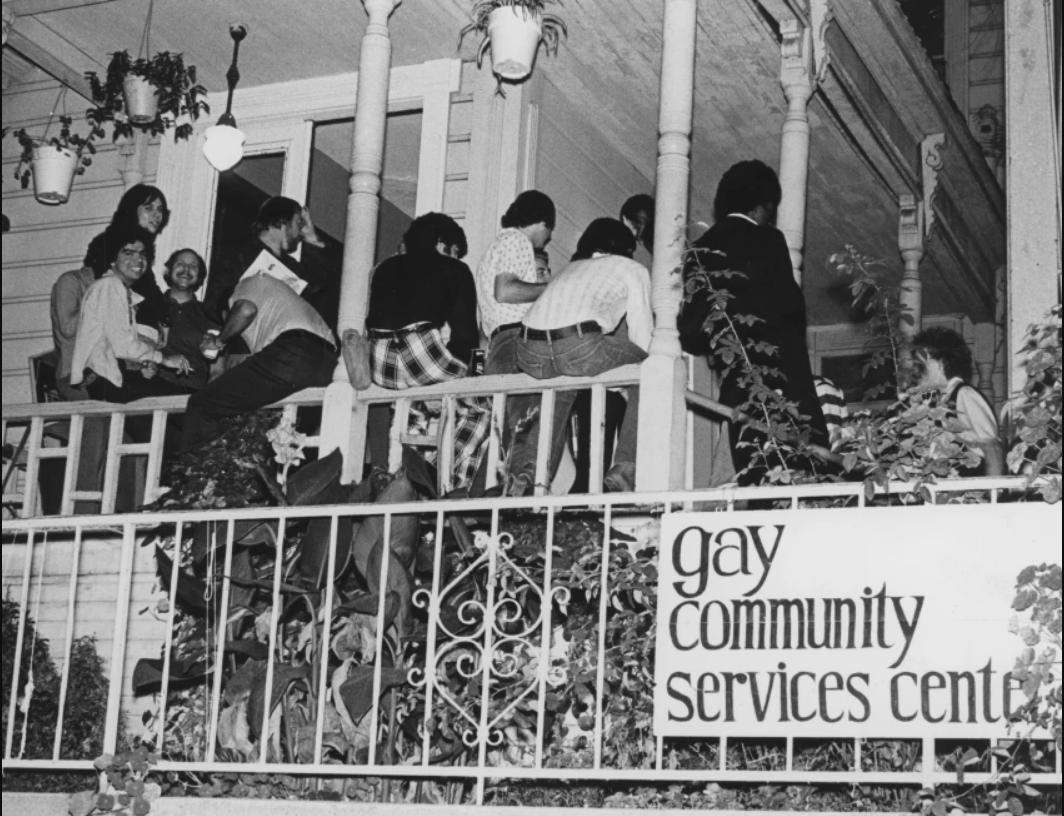 By Don Kilhefner | WEST HOLLYWOOD – Growing-up as a poor, working-class kid in very conservative Lancaster County, Pennsylvania—Amish-Mennonite-Central—my budding intelligence always seemed to naturally lean Left on the political compass.
In the late 1950s at Millersville University, a branch of the Pennsylvania state university system, Maynard Keynes, a gay man, Frederick Engels, Karl Marx, as well as Adam Smith, entered my consciousness and political vocabulary.
In my early 20's, I began correspondence with Gus Hall (1910-2000), head of the Communist Party USA (CPUSA), and Norman Thomas (1884-1968), head of the American Socialist movement and six-times presidential candidate. Their short notes back to me were supportive and encouraging. I was in love with their ideas.
It was a brief marriage.  It ended in deep disappointment but not cynicism. At that time, I discovered the words "bourgeois decadence" which Marxist/Communist ideology said resulted in homos like me who frequently had lust in my heart (Jimmy Carter, yes!) for men.
Communist ideology advocated that it would be best if gay men were not around.  [The persecution by hetero supremacists then was primarily directed against gay men.]   Those pesty gay flies required a hetero supremacy fly swatter.  In 1934, the Soviet writer Max Gorky declared in Pravda, "Destroy homosexuals—Fascism will disappear."
It's also worth noting that the Encyclopedia of Homosexuality (Volume 2) states, "There can be little doubt that, as far as they thought of the matter at all, Marx and Engels were homophobic…."
All kinds of stupid trash-talk and pseudo-intellectual bullshit occurs in hetero dominant cultures regarding gay people—dehumanization always, genocide usually.  When it comes to gay and lesbian people, there is very little difference between right-wing or left-wing dictatorships, as well as democracies—all suffused by hetero superiority.
I kept evolving as a self-accepting gay man. Soon, I discovered Walt Whitman and Allen Ginsberg, beginning a life-long love affair with all things gay and, to tell the truth, all things "decadent."
I appreciate still very much the message in Marx's Das Kapital that helped me understand industrial capitalism as a system of oppression and how that system created much suffering for working poor people, like my parents. The book's insights are still relevant today with our old-wine-in-new-bottles techno-surveillance, billionaire, capitalist economic structures of the small, large, and Big Gulp-sizes.
During much of the 20th century, Marxism was an important, but organizationally-shadowy, intellectual presence on U.S. college campuses and in U.S. culture. In 1938, the CPUSA purged suspected gay and lesbian members. It was not until 1991 that the CPUSA voted to admit for the very first time openly gay and lesbian members, 23 years after the 1969 Stonewall Rebellion and the truly-revolutionary Gay Liberation movement had already quickly transformed the lives of American homos. Only in 2005 did CPUSA unequivocally support LGBT rights—2005!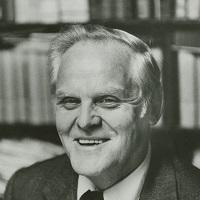 In the 1920s and 1930s, many times the best, brightest and most creative of that generation, many of them gay and lesbian, were drawn to the idealistic possibilities on the new, Marxist horizon that promised a more equitable society and believed that the CPUSA would help to facilitate that revolution.  Stalin's purges and the Soviet invasions of Hungary (1956) and Czechoslovakia (1968) ended in disillusionment by most CPUSA members and supporters. 
By the end of the 20th century, Gus Hall bellowed against glasnost, perestroika and homos like an old, bull mastodon sinking into the La Brea tar pits.  The CPUSA bifurcated into a reactionary Party led by Hall which soon became largely irrelevant and fellow travelers who left the Party, becoming largely absorbed into the eruptions of democratic socialism in the early 21st century.  
Bettina Aptheker and Communists In Closets
Recently, Bettina Aptheker has written a much needed, growing edge historical account about gay and lesbian people and their involvement within the Old Left, with particular emphasis on the CPUSA and its numerous front groups.  The history of queers and the New Left remains to be written.  Aptheker's book is titled Communists In Closets: Queering the History 1930s-1990s (Routledge). 
She came out publicly as a Communist in 1962 through the Free Speech movement in Berkeley and as a lesbian in 1979, 10 years after Stonewall. Evidently, being publicly Red was easier than being Lavender.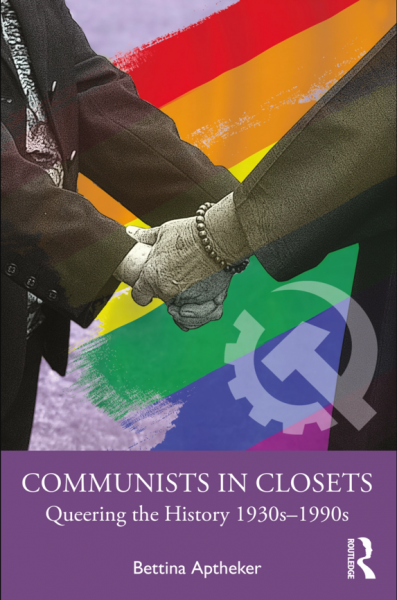 Ms. Aptheker is an astute academic historian in her own right, and, as is always routinely mentioned, like now, is also the daughter of Herbert Aptheker (1915-2003), a distinguished Marxist historian and author of numerous books on African-American history and historiography, particularly his outstanding American Negro Slave Revolts in 1943. I first encountered his voluminous research on Black history while a history graduate student at Howard University in the mid-1960s and came across him again in the late 1960s while at UCLA through my anti-Vietnam War movement participation. I lionized him.
In 2003, Ms. Aptheker gained my deep esteem and compassion when in her Intimate Politics: How I Grew Up Red, Fought for Free Speech and Became a Feminist Rebel she courageously revealed openly that in her youth she had been sexually molested often by her father.
As soon as Amazon Prime delivered the book, I immediately began reading Communists In Closets, devouring it in two sittings. With growing excitement, I soaked up the new gay and lesbian historical information. During a second reading a few weeks later, my gay-centered critical intelligence kicked in and questions began to emerge. I'll share both experiences.
First Reading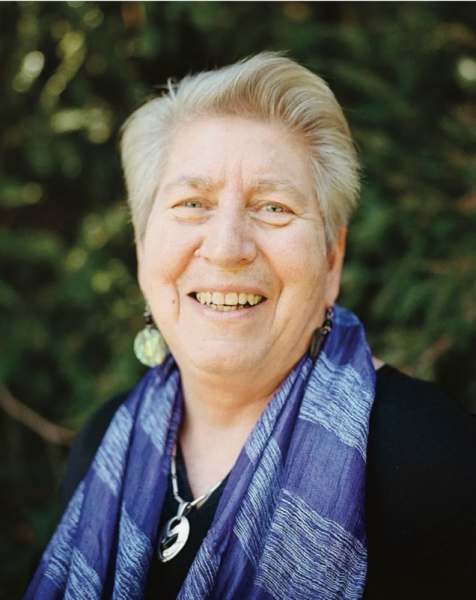 It was refreshing and delightful reading about 20th century gay and lesbian political and cultural activists that I had never ever heard about previously and my admiration for these ancestors grew the more I read.  For a change, it was not just about the privileged ones and celebrities, the glitterati and literati.  It's mostly about ordinary gay and lesbian people with strong social consciences that guided their embodied political and social justice work from early to late in the 20th century in the United States and internationally. Ms. Aptheker also makes them whole people by also including snippets about their love and lust lives.
The CPUSA was founded in 1919 as an offshoot of the early militant labor union movement. Closeted gay and lesbian people joined the nascent Party, as Ms. Aptheker makes clear, even though their proclivities were often apparent if you had eyes to see.
In 1938, in the customary ways of hetero supremacists, the CPUSA leadership kicked out known and suspected gay and lesbian people and forbid their membership as security risks. Through blackmail, it was claimed that homos might reveal the Party's clandestine machinations and secret membership, the same lame excuse used by the U.S. State Department—as if heteros could not be blackmailed or security risks, only homos.
When the blackmail issue came up in the early Gay Liberation movement, we said, "You can't blackmail an honest person.  Come out."  In the early 1970s, conservative homo opponents of the militant Gay Liberation Front of Los Angeles used "red baiting" as a tool to discredit Morris Kight and me, like in 1953 it destroyed the Mattachine. 
Kight was referred to in print as "Moscow Morris" and I was called "Peking Don" and rumors were spread that identified me as a hetero member of the Socialist Workers Party (Trotskyites) sent to take over GLF for the SWP—all balderdash.  In those days, the way to destroy any social change movement was to label it "Communist."
Gay and lesbian people's contribution, even leadership, to radical, 20th century social change movements, as gay and lesbian people, is often not acknowledged by historians, talked around, or even erased in the Old Left. Like a cultural archeologist, Ms. Aptheker has unearthed layer upon layer of buried, closeted and not-so-closeted queer treasures. After 55 years of making and assiduously studying gay history and political culture, 95% of the names are new even to me, silently ohing and ahing as I read.
In a sacred way, let me call out a few names of these gay and lesbian ancestors: Harry Hay, Lillian Wald, Anna Rochester, Gerald Meyer, Maud Russell, Bertha Capen Reynolds, Marc Blitzstein, David Graham DuBois, Virginia Mercado, Marge Gelders Frantz, Betty Boynton Millard, Bayard Rustin, Elanor Flexner, Lorraine Hansberry, and many, many more—I could go on for pages.
They were involved, many times in leadership positions, sometimes as foot soldiers, in every progressive social change and social justice cause you can think of in the 20th century.
Even though they were forced to hide their true selves, they lived lives of righteous integrity and important social contribution. LGBTQ people, and others, as I keep reminding, you have a history you can be proud of.
As I laid down Communists In Closets, sitting with my eyes closed, thinking and feeling the book, the prophetic sentence by evolutionary biologist E.O. Wilson in his 1978 Pulitzer Prize-winning On Human Nature came floating to mind, "Homosexuals may be the rare carriers of the altruistic impulse in the human species."
Second Reading
A few weeks after my emotionally-exuberant, first reading of Communists In Closets, I read the book again.  The second reading engaged my gay-centered critical intelligence, causing me to have a dialogue with the book, less a conversation with Ms. Aptheker, and more with my pre-1950 gay and lesbian ancestors written about in the book.  This is how the dialogue went:
The questions I'm about to put to you collectively are asked with great respect and admiration for the radical social change work of your generations. There is something, however, I don't understand. You Marxists, CPUSA members prior to 1938 and after, Leftist good trouble- makers, and social change warriors excelled at political analyses of social problems, articulated the sources of oppression for a wide variety of minorities and classes, and organized people from different sectors of society to address these problems.
So, why didn't you use those same skills and abilities to analyze the sources of gay and lesbian oppression and organize against the discrimination hurled at you? Why didn't you fight back, even one of you? Why didn't you organize homos? You knew how.
Why did it take until 1950 for homos in the U.S.—Harry Hay and the other six progressive men who organized the Mattachine—to call us an oppressed minority group with a unique homo culture? [A very short-lived attempt was made by Henry Gerber to organize a homo group in the mid-1920s in Chicago, but it was quickly crushed by the police]
I don't get it, and I'm a veteran gay activist playing on your team. Is there something about the depth and depravity of hetero supremacy in the first half of the 20th century in the U.S. that needs to be brought into clearer historical focus? Or, was it something else?
Yes, I totally understand your point of view.  I agree that there was systemic and institutionalized hetero supremacy throughout the Western world that shamed and devalued you.  Yes, you could lose your families and jobs. Yes, lobotomies were done on you involuntarily with ice picks. Yes, yes, every religion called you sinful, inferior, and disgusting, and laws at every political level made it possible to arrest you for being openly you.  Yes, the psychologists poisoned your minds. I understand why suicide was a rational way out for some. Yes, dead homo bodies were found in ditches along country roads and no one cared.  
Why did no one fight back and tell Gus Hall and the other hetero chauvinists to shove it, so to speak? This is an extremely friendly question.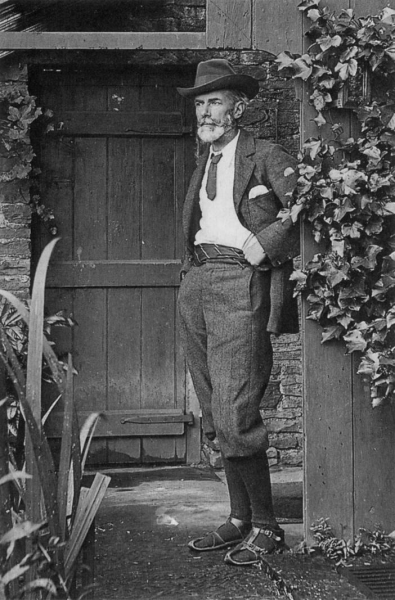 Did you not know about Edward Carpenter (1844-1929), an openly gay man in England who lectured publicly throughout that country about socialism, women's equality, and the intermediate type (his term for homos instead of 'sodomites') and wrote books on these subjects?
Did you not know about Karl Heinrich Ulrichs (1825-1895), an openly gay man in Germany, a lawyer, who assertively and publicly fought back against hetero supremacy there?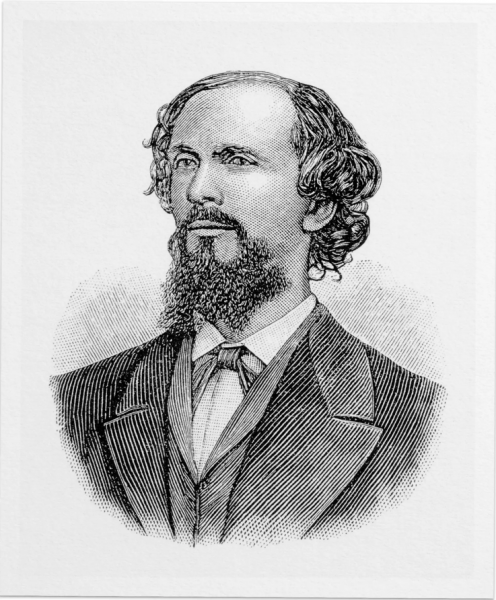 Did you not know about the new, so-called scientific field of sexology that emerged at the end of the 19th century in Europe which first coined the terms 'heterosexual' (good, normal) and 'homosexual' (bad, abnormal). In Germany, a very visible and published Magnus Hirschfeld (1868-1935) and his Institute in Berlin contributed to a pro-homo, law reform political agenda.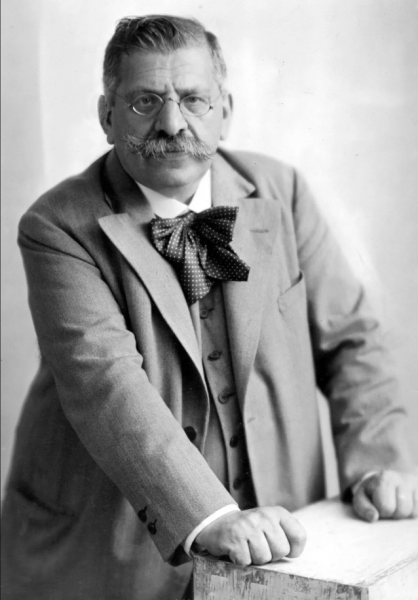 Did you not know about the relatively open gay, lesbian, and trans life and culture during the Weimar Republic (1918-1933) in Germany with homo organizations, publications and a proto gay community, destroyed by the Nazis, and advances in several other European countries.  Both the Communist Party and Social Democrats in Germany during the Weimar period supported the decriminalization of same-sex, consensual relationships.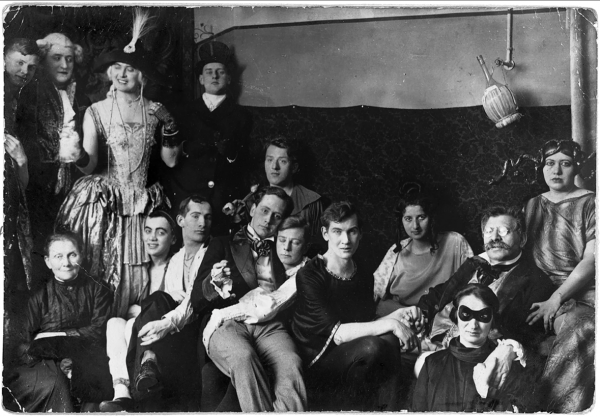 This baffles me. Why on the European side of the Atlantic was there gay and lesbian action and forward movement and on the American side seemingly silence on the homo political front? There was much intellectual cross-pollination between European and U.S. peoples and cultures during the first half of the 20th century, particularly by Leftists. Did you not know about those homos inching forward in Europe?
In any case, I want to give each of you a warm hug and listen to your tales of personal survival and resistance.
Perhaps, I might be misreading the homo information flow between Europe and North America before 1950. Here's a valid doctoral dissertation topic for a bright LGBTQ history graduate student.
Communists In Closets is an important book and tells a significant story for both LGBTQ people and society at large.
And, after all this is said and done, I bow slowly and deeply, with much gratitude and respect, in the direction of Bettina Aptheker.
*************************************************************************************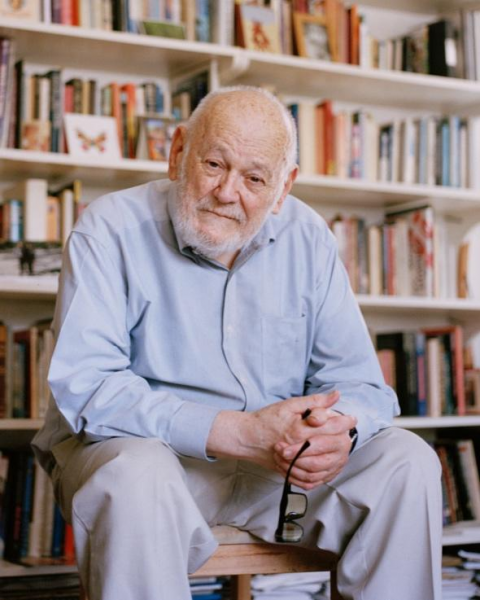 Don Kilhefner, Ph.D., is a pioneer Gay Liberationist, co-founder (with Morris Kight) of the LA LGBT Center and Van Ness Recovery House, and co-founder (with Harry Hay) of the international Radical Faeries movement.